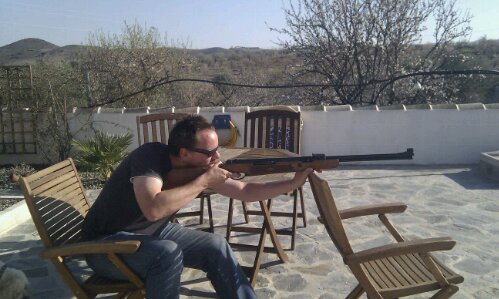 We're still just outside Velez Rubio.
Weather : sunny and warm
We slept like logs last night with bellies full of a roast pork dinner Bob had made us and copious glasses of wine and beer. We had a lovely evening swapping stories of our various exploits and lives.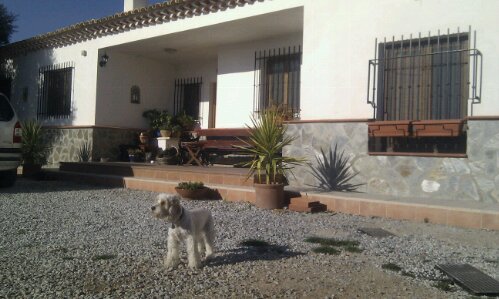 This morning we sat on the terrace in the sun eating almonds collected from the trees around the house. Even Charlie and Bobo tucked in. Bob and Pauline kindly lent us one of their cars to explore the surrounding area – and dog sat Charlie for the day. It was a tad nervewracking at first as it's right hand drive, but after a few expressed concerns from me, J soon got the hang of how wide it was.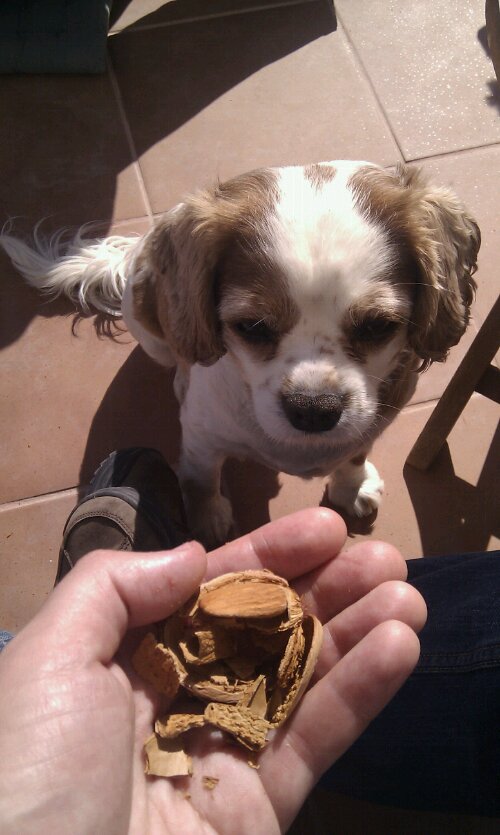 We headed to the next village up the valley Velez Blanco. Here we walked around the narrow streets and up to the castle which has a fantastic view down across the valley.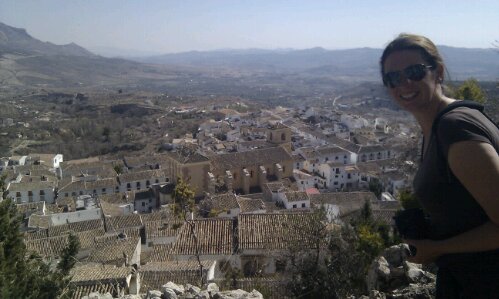 We drove over to see a ruin of another castle, then back to Velez Rubio where we sought out the church and had a bite to eat in a great little cafe opposite. You know it's going to be good when the locals are waiting for a seat.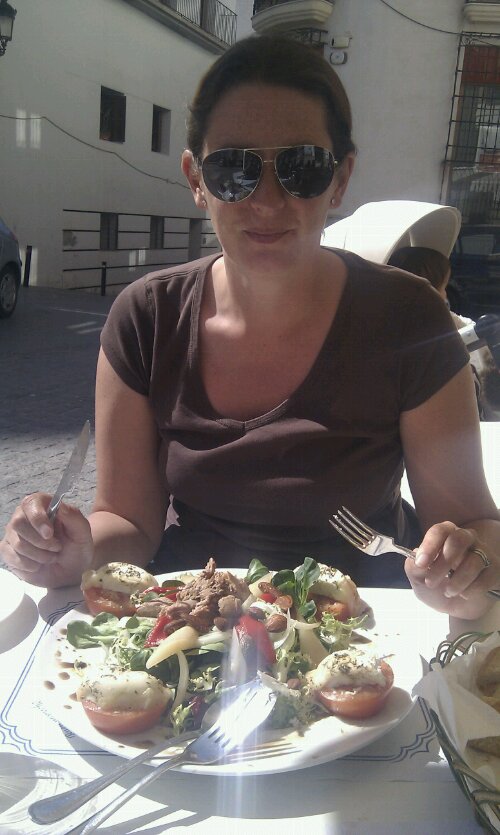 Back at Bob and Pauline's we had a go with Bob's air rifle. J won out of us two, but seeing what a good shot Bob is we can easily understand how he keeps the pigeons at bay around here.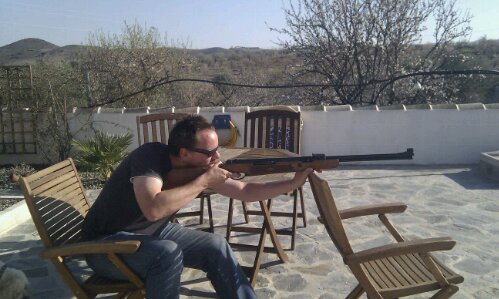 We've just been for a dog walk down to the rambler – dry river bed – as the sun was setting, the scenery around us was amazing, mountain backdrop with row upon row of olive and blossoming almond trees.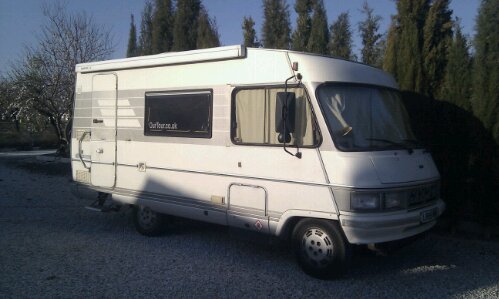 It's a wonderful place here, we're very jealous that Bob and Pauline get to spend all year here watching the seasons change. I could get very used to a life like this.
Ju x