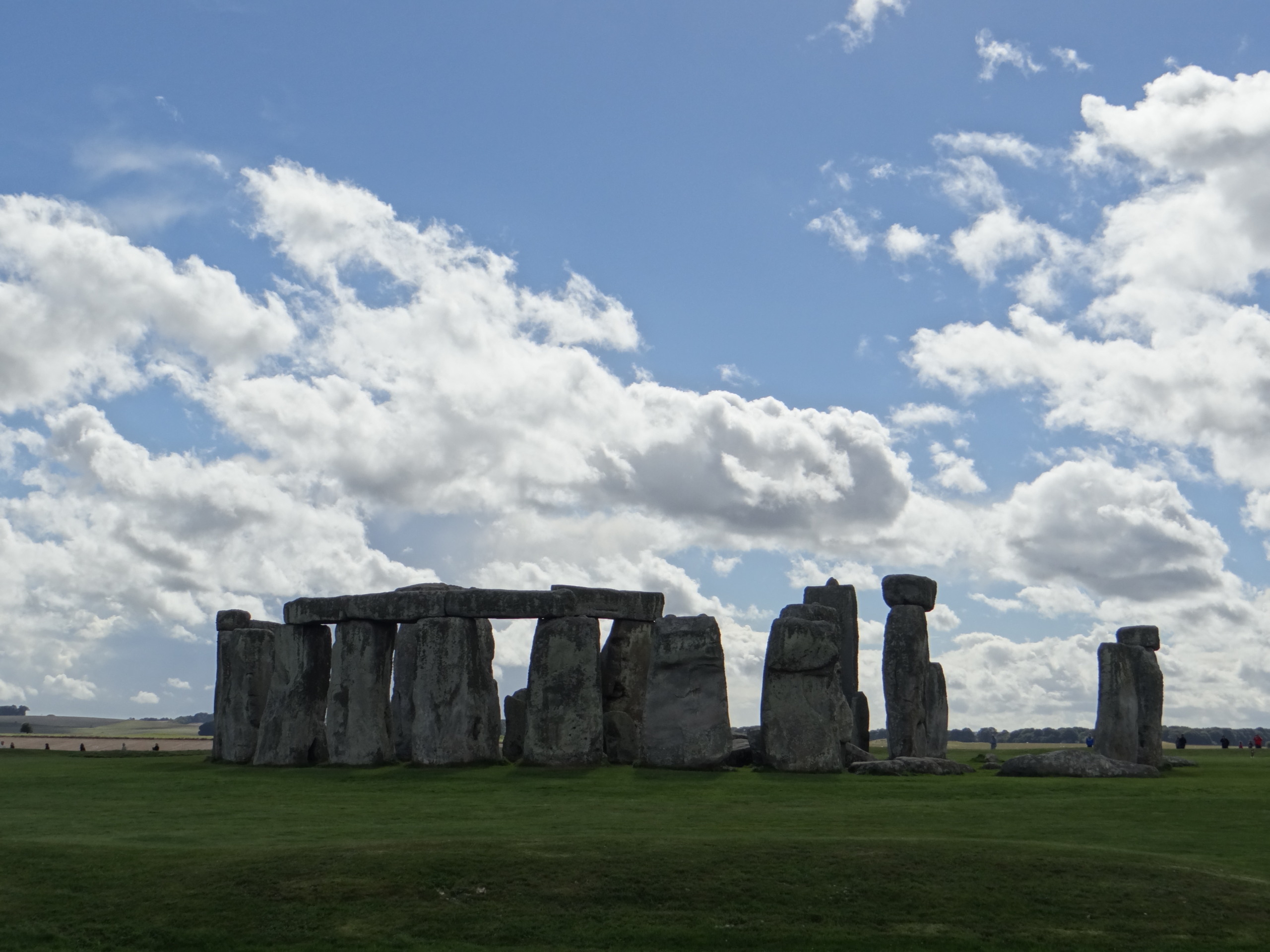 Dave the motorhome is excited. He's been asking 'are we nearly there yet' all the way down to Stonehenge and across to Dover. Even the snarling traffic on the M25 and M20 didn't phase him. He's calmed down now we're finally here, in a freebie (between 6pm and 9am) spot looking out over the pebble beach towards France, cloaked in darkness and spitting and spluttering lightning (N51.12121 E1.31365). It's magical, we're finally getting excited after a few days of gut-wrenching goodbyes.

Twelve days ago we arrived back in the UK, and within hours we were well and truly full of fish and chips. Since then we've spent as much time as we could with our busy friends and families. They've been universally amazing. Our Smart car, which didn't make its eBay reserve, has been graciously accepted for another lengthy stretch of filling my Sister-in-Law's garage. Our parents have put us up, fed us (including copious fry-ups, the diet started today), hugged us and watered us. Friends bought us rounds of drinks and meals, listened to our boring tales, and held up generous hands to refuse our funny-money Sterling. We're humbled, and we're going to seriously miss all of you. Thanks, thanks and thanks again.
A few thoughts on Blighty after a yearish away:
Wow, the roads here are busy. The M1, M25, M20 and A20 were all packed to bursting when we used them. Most motorways we've used abroad have been less than half as full.

The Olympics sounded incredible; we felt left out when folks talked about them…

The 2012 'summer of rain' sounded dire; we could count the rainy days we saw on our travels on fingers and toes.

Not much seems to have changed? In fact, next to nothing?

The beer in pubs is horrendously expensive (thanks again to everyone who bought us a drink or two). How we ever managed to save enough for our travels while I was frequenting those places is a mystery!

People are so polite (except on the M25 in a traffic jam). The cheery hellos from strangers on a walk, and hands held up in thanks from motorists gave us a warm feeling.

Fish and chips ARE as good as we remember!
Our as-usually-vague plan now is to head to France in the morning, east through Belgium and the Netherlands to Germany, south through Switzerland and Italy to Sicily, into Tunisia, back to Sicily and over to Greece before finding our way back home again in 2013, maybe squeezing in a trip to Norway, which everyone says is top notch. How long will it take? Great question, poor answer: we don't know. Assuming Dave refuses to blow up, our funds should stretch to another 12 months, how lucky are we?
We headed south today, via Wood Henge (which we had no clue existed) and Stone Henge (which everyone knows exists, and had turned up to check it out). The latter was impressive, even when viewed from the distant fence which de-marks the 'those too tight to pay £7.90' line. Tourists walking past on the other side stared open-mouthed at us, perhaps wondering why they had paid the price of about 10 litres of Lidl beer to be a few feet closer (or maybe not)?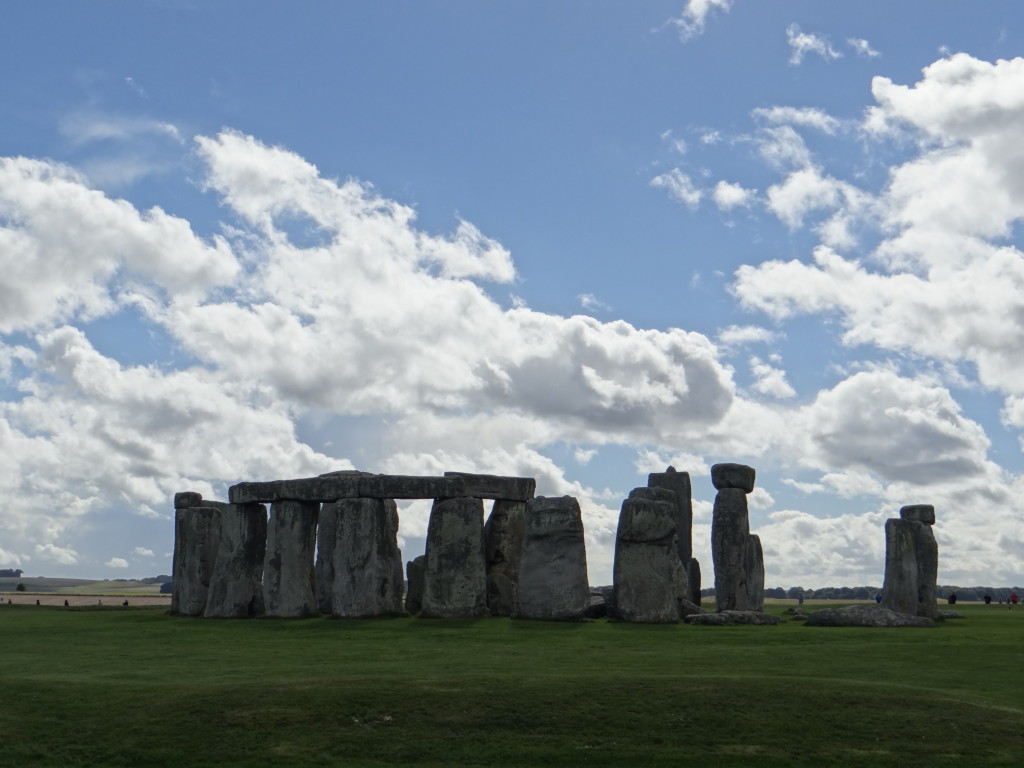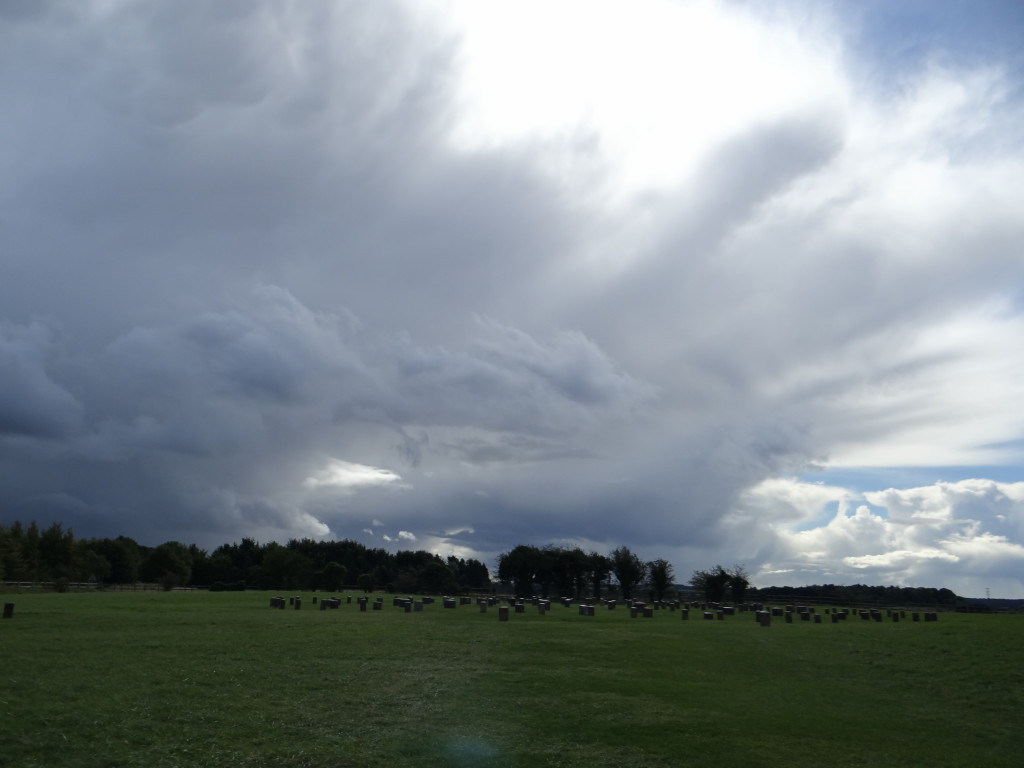 Time to head out for a little wander around Dover now, which looks a far nicer place when stationary than when driving straight through to the ferry port. Ju is off to sacrifice a chicken in the hope the weather improves for our 10am crossing; she's not a big fan of ferries!
Cheers, Jay