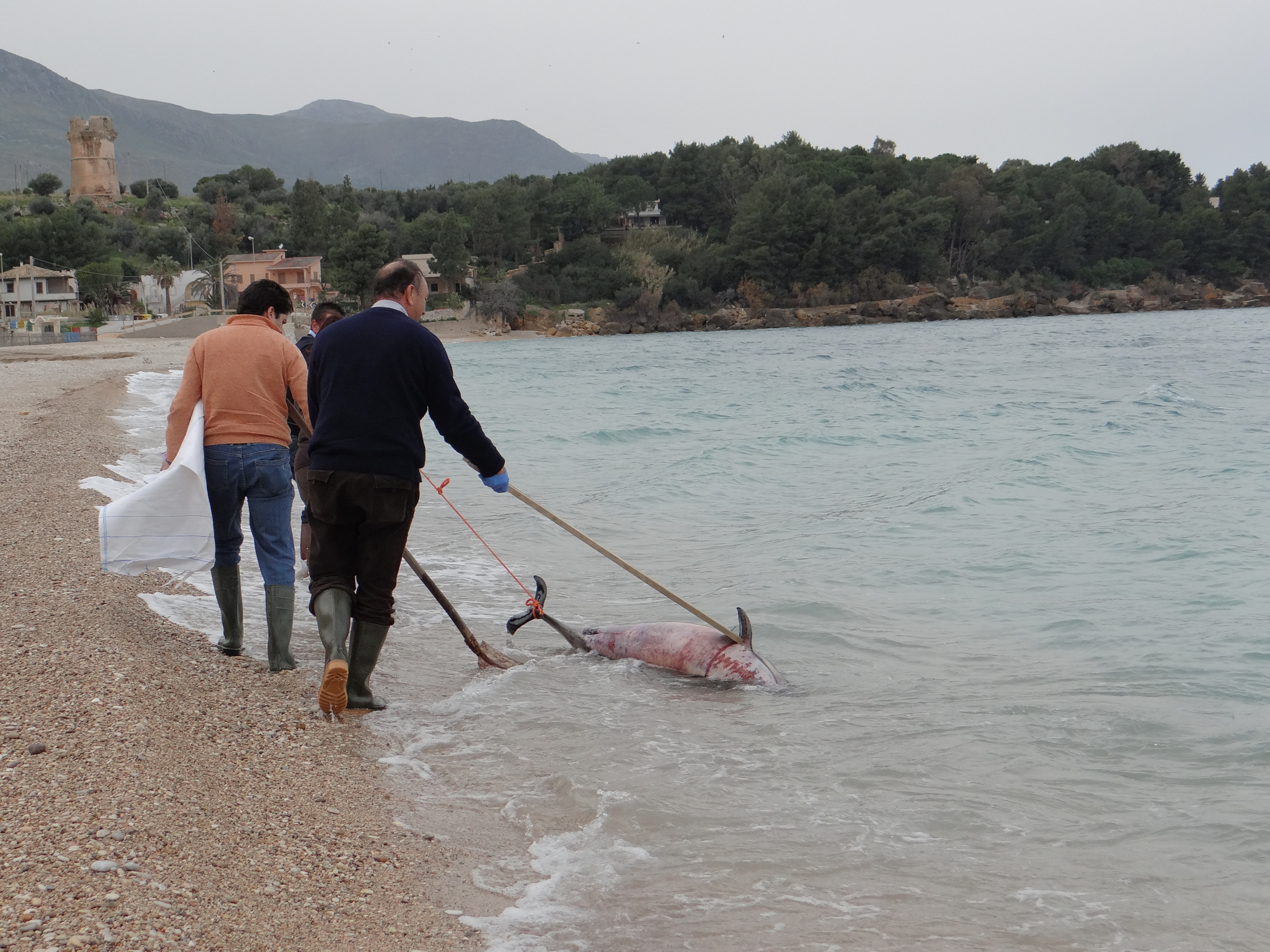 Dave the motorhome is brimming full and echo-empty, his diesel, LPG and water tanks are all choc-a-bloc, as are his food cupboards, beer and wine area and fridge. We're parked up in a quiet little Sicilian cove called Cala Bianca (N38.05598 E12.84011). We're overlooked by an (I guess) Aragonese defensive tower and more recent/less picturesque WW2 bunkers. The sky is overcast and the wind is shaking us lika-de-pepper-pot, but all is good with the world.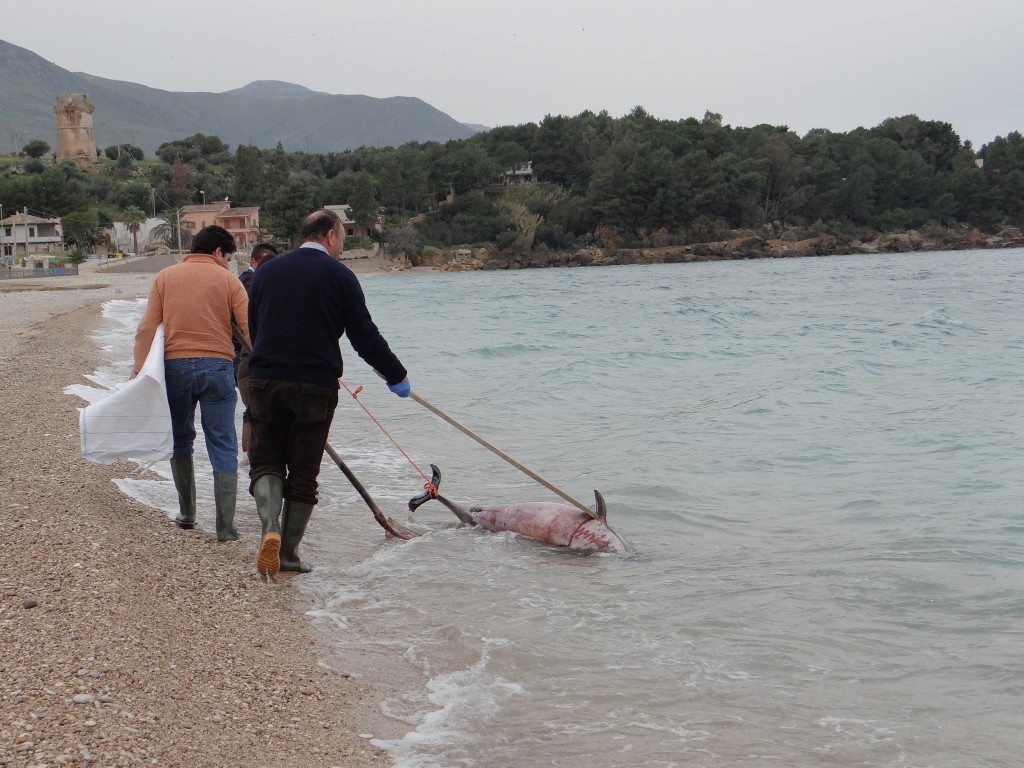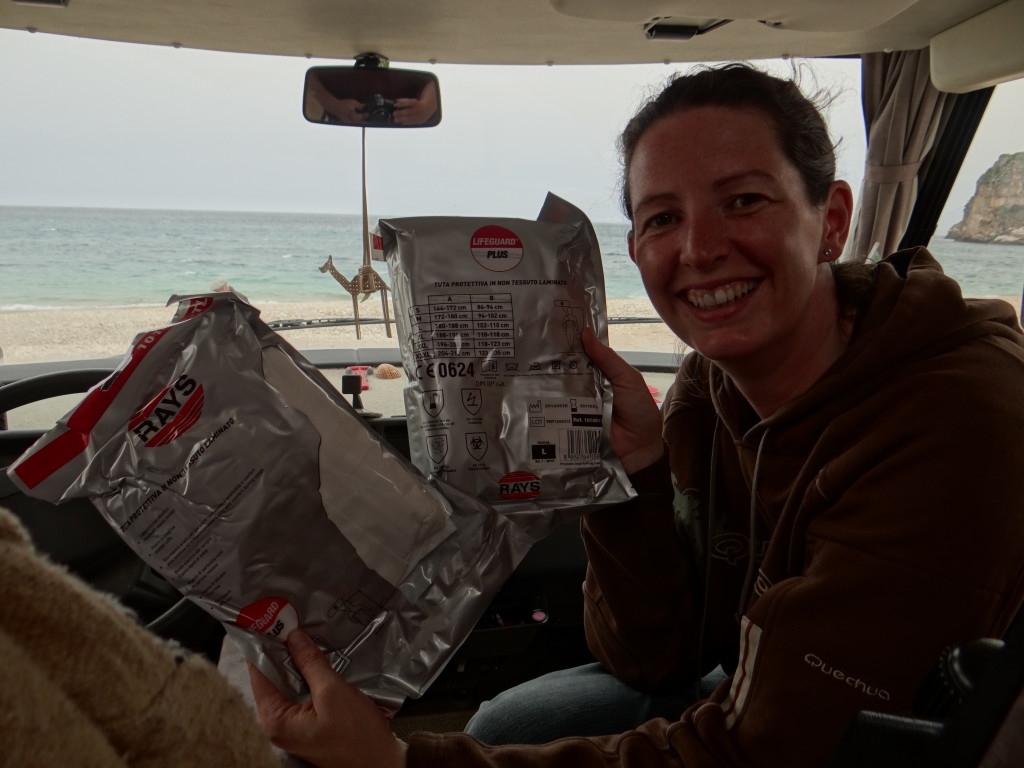 Today's update comes to you via OurTour TVTM! Just kidding. We recorded a little video diary as a bit of fun though, Have a look-see, tell us what you think and we may do a few more (and maybe get Ju to do 'em as (a) she's media-trained and (b) she is somewhat better looking than me).
Cheers, Jay (and yes, thanks, I did manage to secure a beer, a whole 24cl, about half a pint, wayhey!)
P.S. We bought a 3G SIM from 3 Italia today. A weird experience. After checking a few places their 100 hours of unlimited Internet for a month for €15 looked the best for us. We stood and went through the 20 minute process of registering our passport etc, and were then asked for €25. Huh, we pointed at the big €15 number in their sales brochure? Does the SIM cost €10 and it's not mentioned here? No, the SIM is €5. Ah, why is it €25 then? It just is. OK, erm. But you get €23 worth of credit. Eh? We decided we couldn't be bothered arguing over it and bought the dodgy-marketed deal. From now on, we'll be uploading video, a lot of video, HD stuff, HUGE files :-).