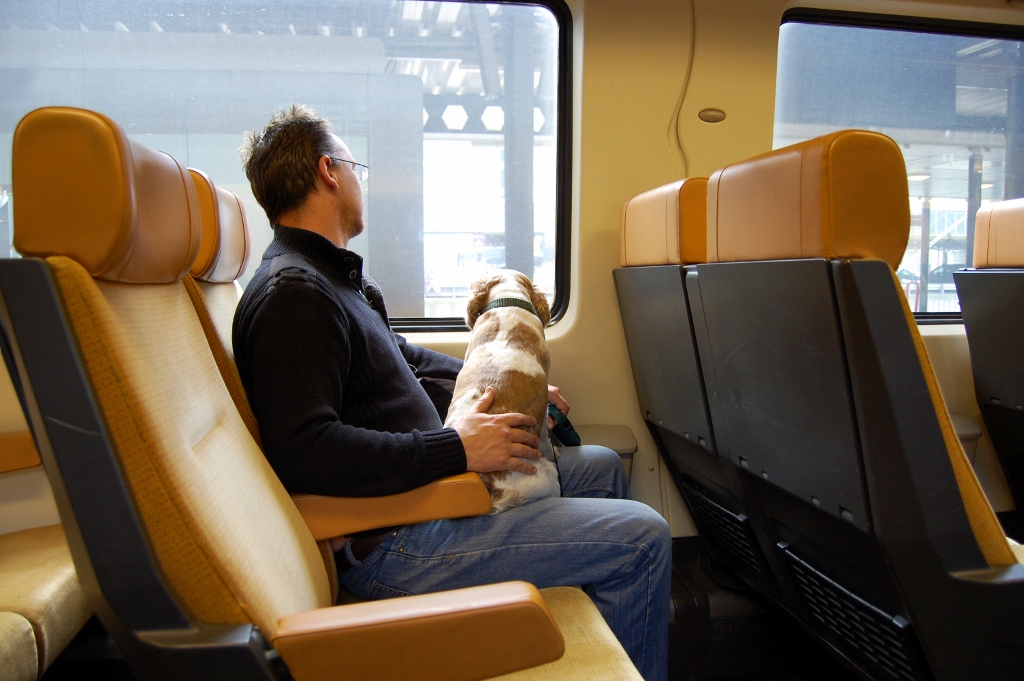 Dave the motorhome persuaded us to stop one more night at the Delft campsite yesterday as he wanted a rest. So we're still here watching the waves of British vans arrive fresh from the ferry then depart early the following morning off on their own adventure.
Yesterday I got chatting to Helen and Angus from Gretna who are here in their Concorde motorhome. If you've never seen one of these things on the road they are about the size of a bus!  I couldn't resist a nosey in to see how the other half live, the other half being those with space! Their 'Bon' as it's called, is lovely with leather seats, air conditioning, a full size fridge, two double beds and an oven, but as we struggle to park Dave sometimes I suspect we'll be sticking with the more compact and bijou lifestyle we've got used to.
Last night we went for a walk around Delft which looked really nice, but mainly closed as it was getting late. The leaning clock tower made us think we'd been drinking even though we hadn't, shops used local artist Vermeer's 'Girl with the pearl earring' painting to maximum effect for advertising – she's been seen with headphones and specs on –  and people sat out in the warm evening air enjoying a drink by the canals. All was great and we were contemplating a life here until we looked in the estate agent window – €800 a month for a small studio, I think not.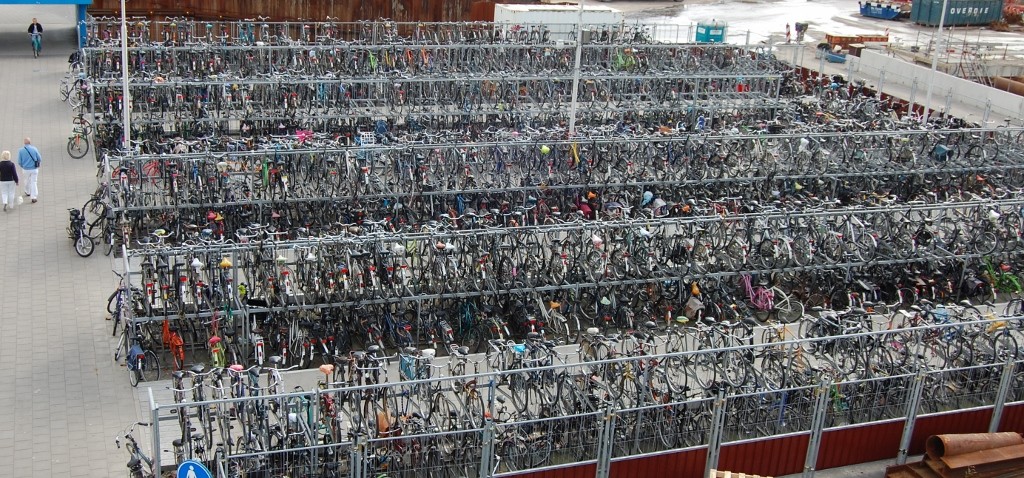 Having done Delft last night, today was a choice of Rotterdam or The Hague. Jay had been to Rotterdam several times with work so The Hague won. We walked down to the bus stop and caught the no 81 to the train station. From there we tried to buy a ticket to Den Haag (or The Hague as us Brits call it). The ticket machines refused to take Visa, Mastercard or notes. As we didn't have enough coins to cover the €8.80 needed for two returns we had to walk over to the station. Here we had the pleasure of paying an additional 50c per ticket to pay at the desk – charming.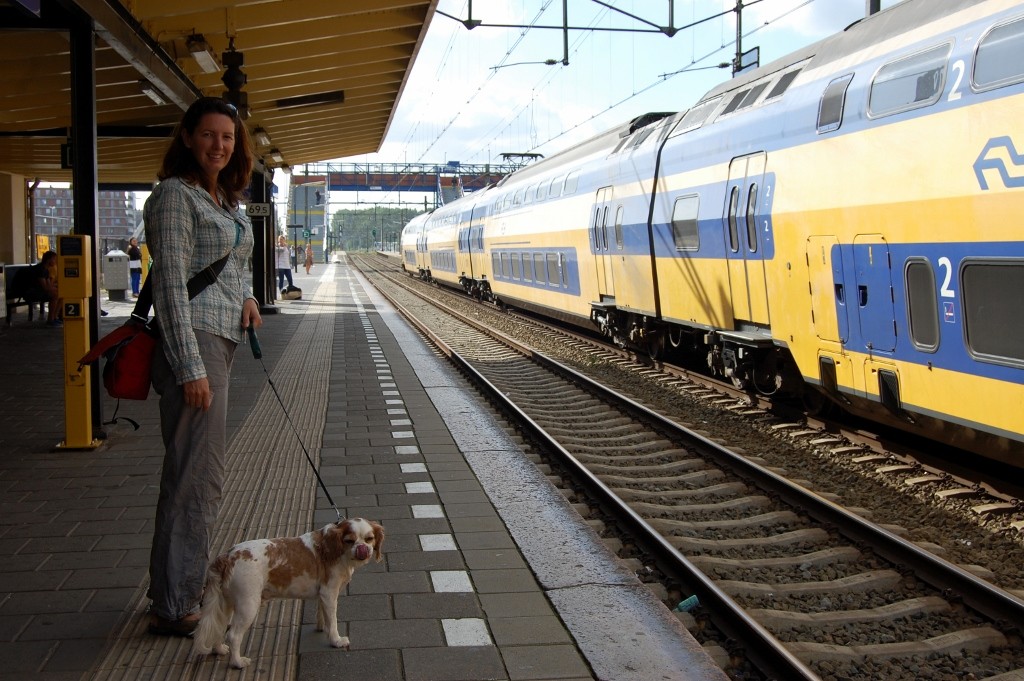 It only took around 15 minutes on the train before we reached Den Haag Centraal – the end of the line.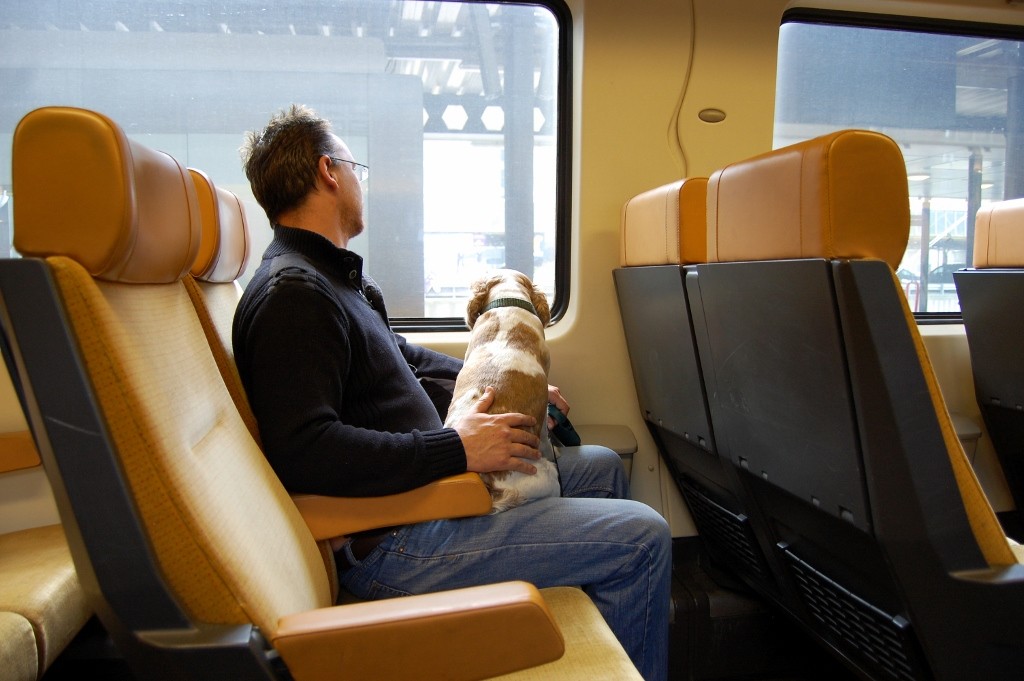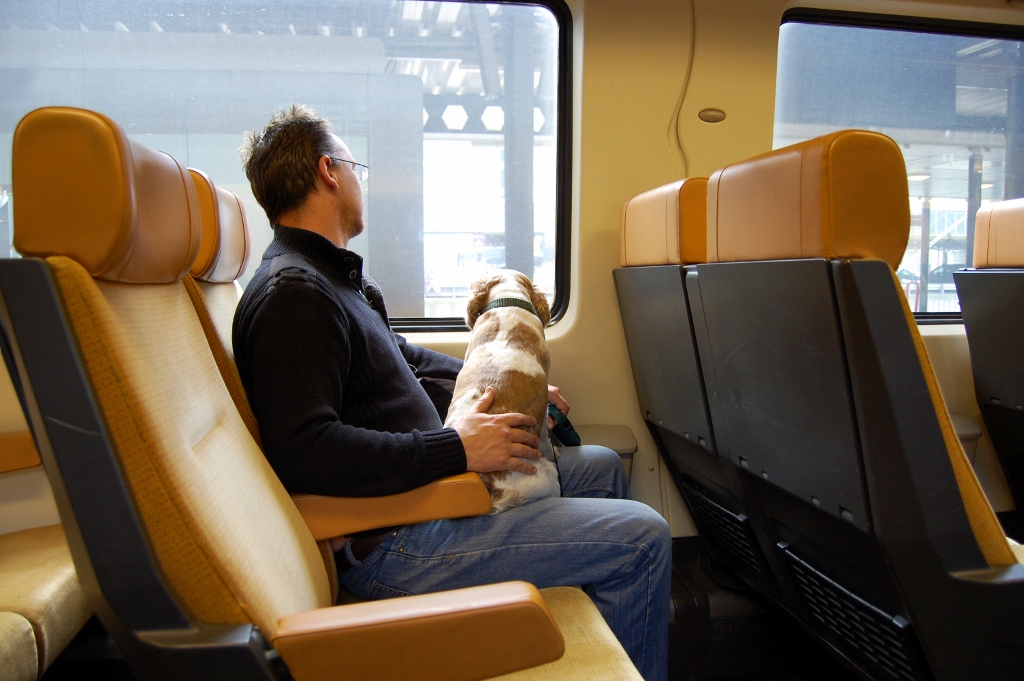 Hopping out we were in the middle of a building site, big boards told us of their big plans for the area which are almost complete and showed images of the place a few years back, not a high rise building in sight. Now it's big city (albeit the political capital and not the actual capital of The Netherlands, Amsterdam has that privilege) with a skyline to match.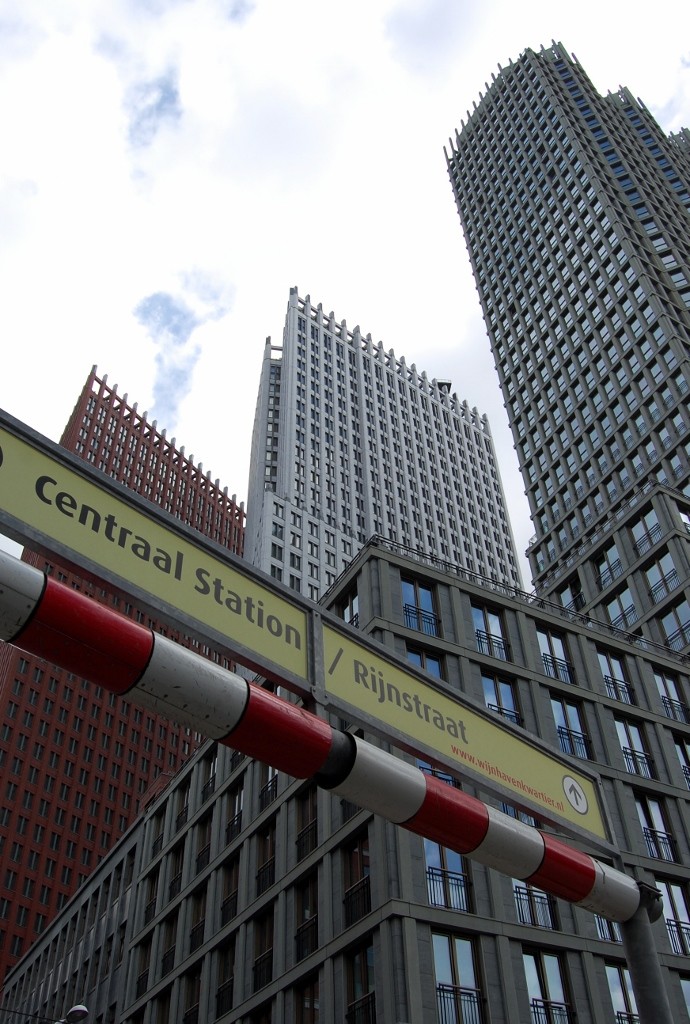 Tourist information gave us a lovely big booklet promoting every event over the summer as well as shops, restaurants and hotels, there was way too much information to take in and a practically useless map. So we set off wandering a turn left took us to Chinatown. Yummy smells coming from every door, as practically every door is selling Chinese fast food.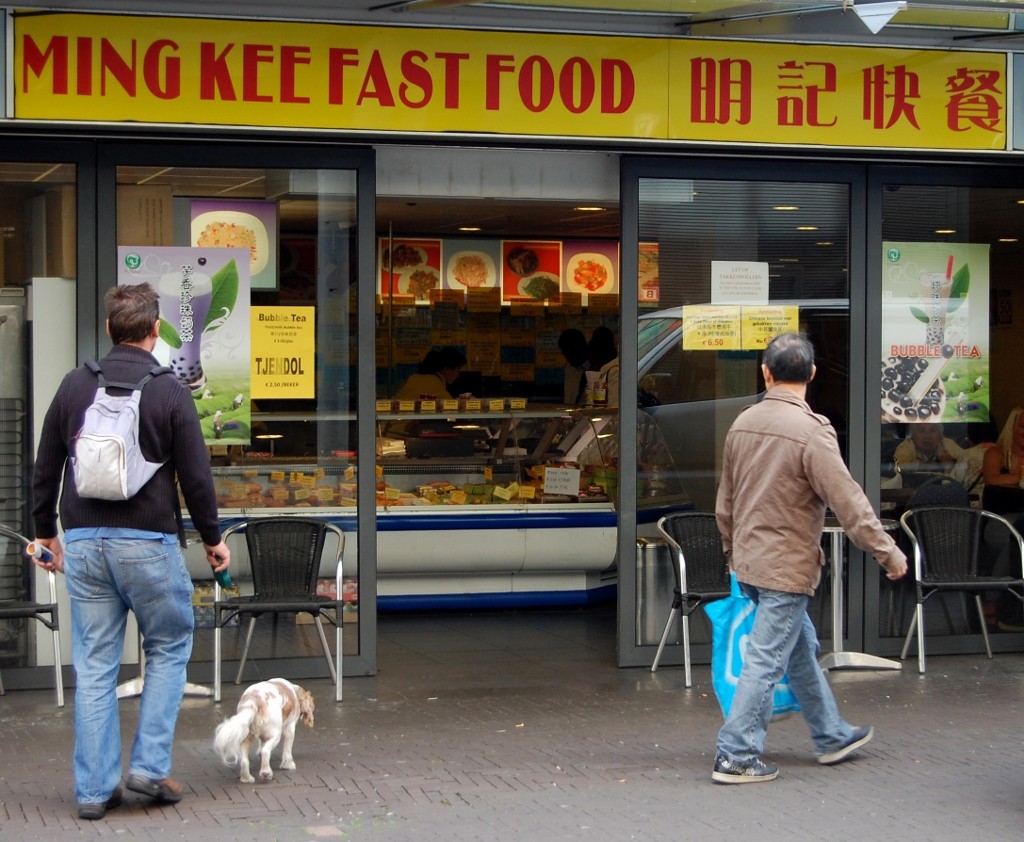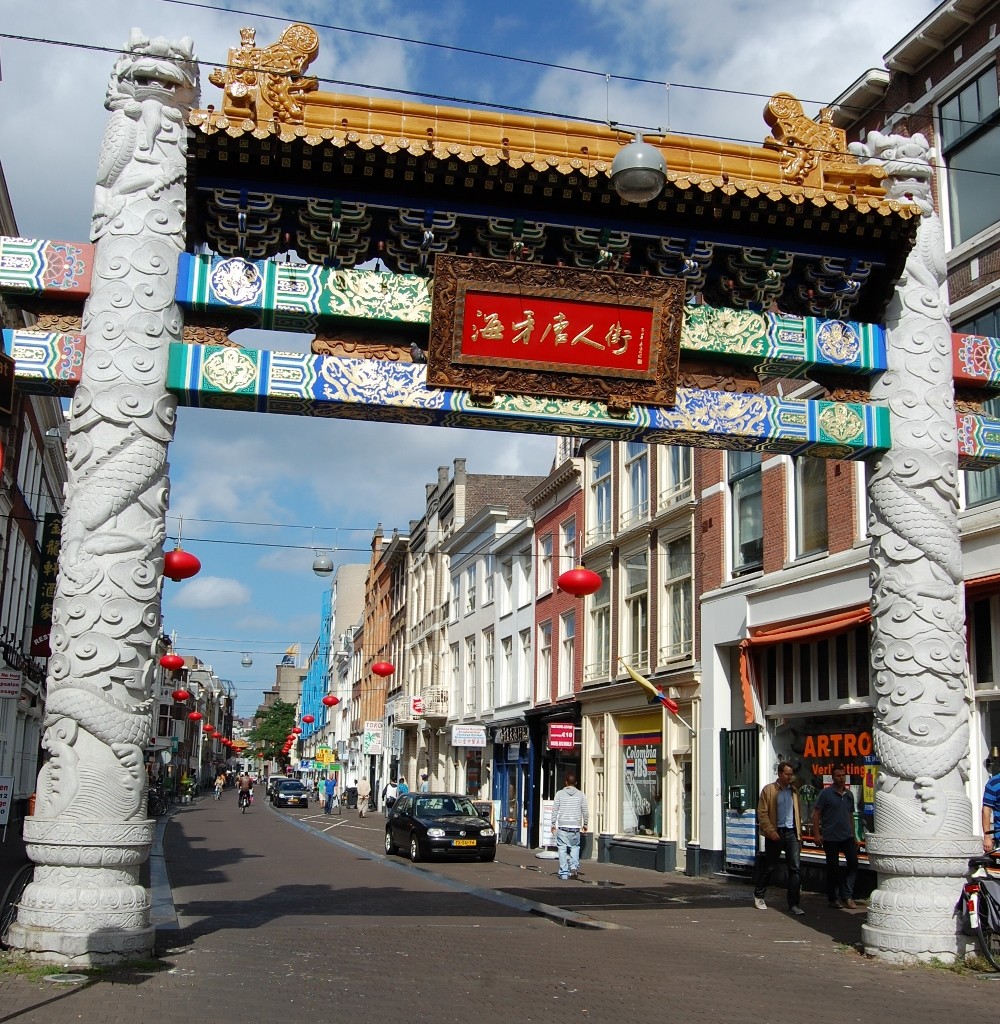 Along the pavement edges were Chinese proverbs etched into the stones in Chinese and Dutch – at least we think they were proverbs, our skills in both languages totally lacking.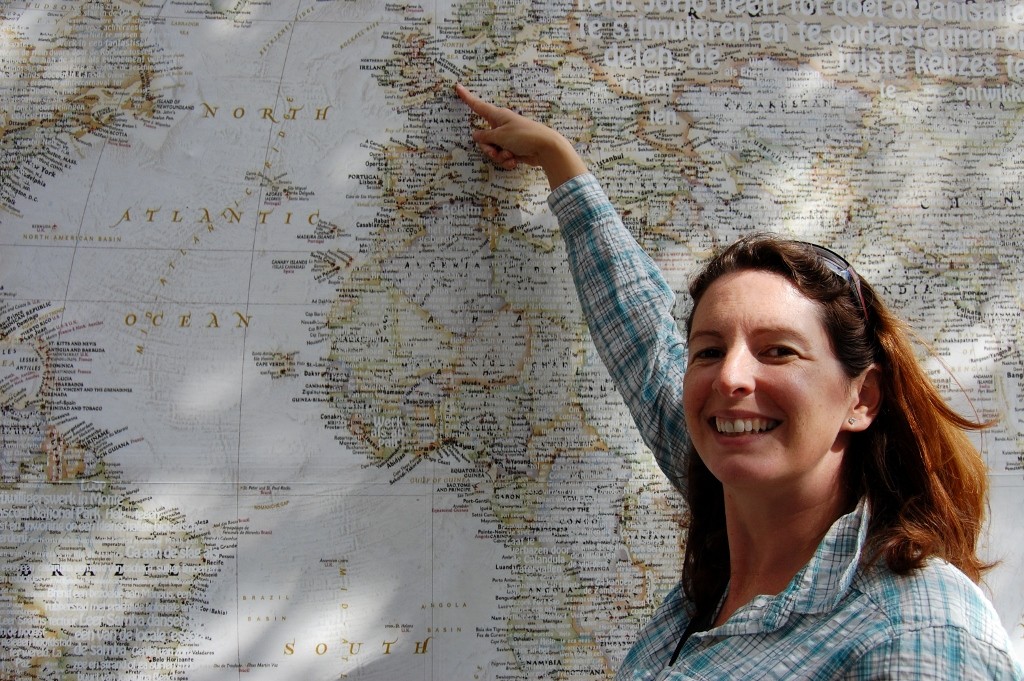 Turning a corner we find ourselves near the main church which rang out a tuneful ditty for around an hour as it was noon. The sun on our backs and music in the air we find ourselves next to a pub selling 169 different types of beer – it must be fate. We stop off for some fish and chips – not as good as the real thing which we'll get in a week or so, but an adequate stomach filler for €6.50 each. I spotted one of Jay's favourite beers on their list so treated him (let's just say it cost more than his meal and move swiftly on).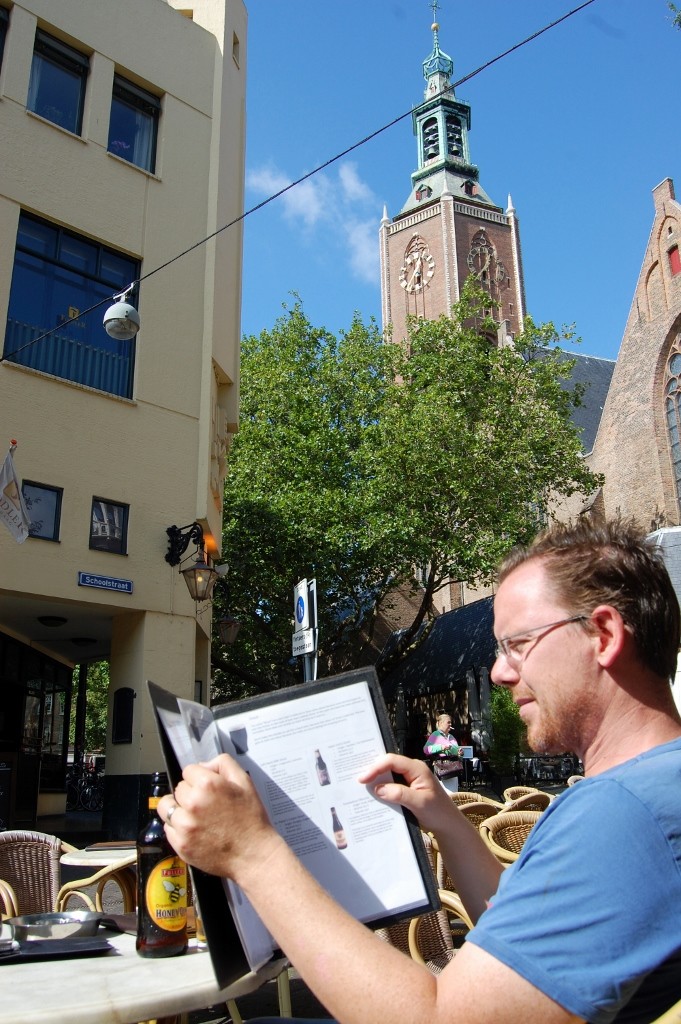 Pottering around some more we notice a distinct lack of canals, in fact this is a proper city. There are a few palaces hiding behind high metal fences and gates and lots of designer shops, but nothing to hold our interest. The beach we hear is good, but quite a walk away, so we decide that three and a half hours is enough for us and make our way back to the station. As we walk back through a park area it's setting up for a freshers week event – the staff testing out the rodeo surfboard and crate climbing game. At the edge of the park is a mobile police station unit, and behind it a very heavily fortified building, looking at each other we agree it can only be one thing – the American Embassy – and we were right.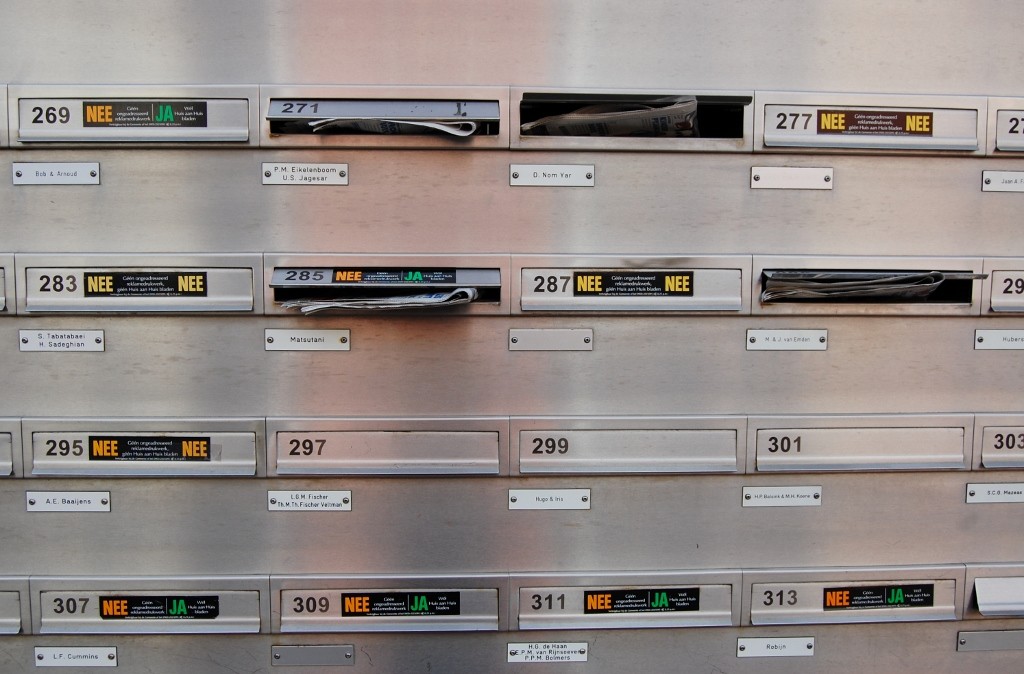 A short train ride and we're back in Delft. We stroll through the streets with people sitting drinking by the canals (were they still here from last night?) and I start to feel happier again. I can't pinpoint what it was about The Hague but it put me in a bad mood. It was frustrating not being able to find anything due to a rubbish map, all the sights were spread out and cyclists are everywhere – to cross the road you first have to cross a very busy cycle lane, then teeter on a narrow strip of curb before navigating the lanes of traffic and trams. I think Delft is the place for me – even if I can't afford it's houses or pottery.
Ju x