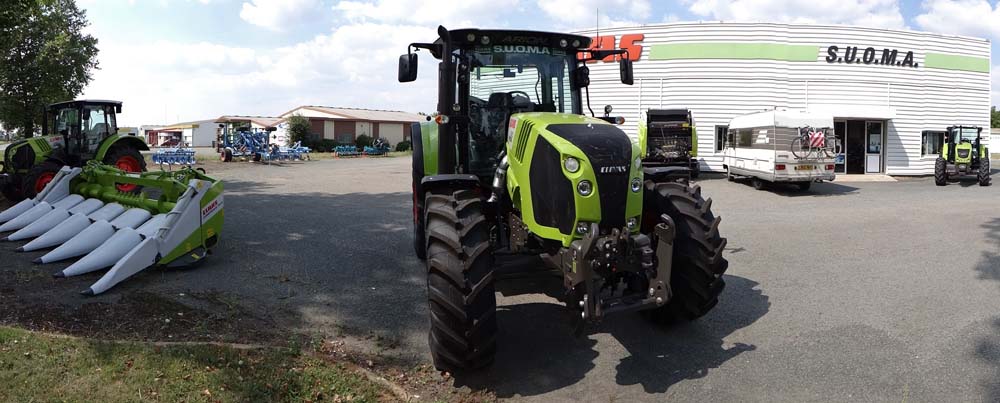 Dave the motorhome is once again packed into a car park style aire in the seaside resort of Jard-sur-Mer (N46.41084 W1.59334). He's got so used to the luxury of large grass pitches, free electricity and WiFi that this place would feel like a bit of a come down, if we couldn't see the sea from out of his windscreen!
This morning there were a few thick heads, but nothing Rose and Paul's coffee machine couldn't fix. After a chilled out breakfast in the sunshine all together, we went for a wander around the village. It was our third or fourth time walking around the place, and to be honest, it really isn't that big! So while Rose snapped away I only took one snap of the local ducks.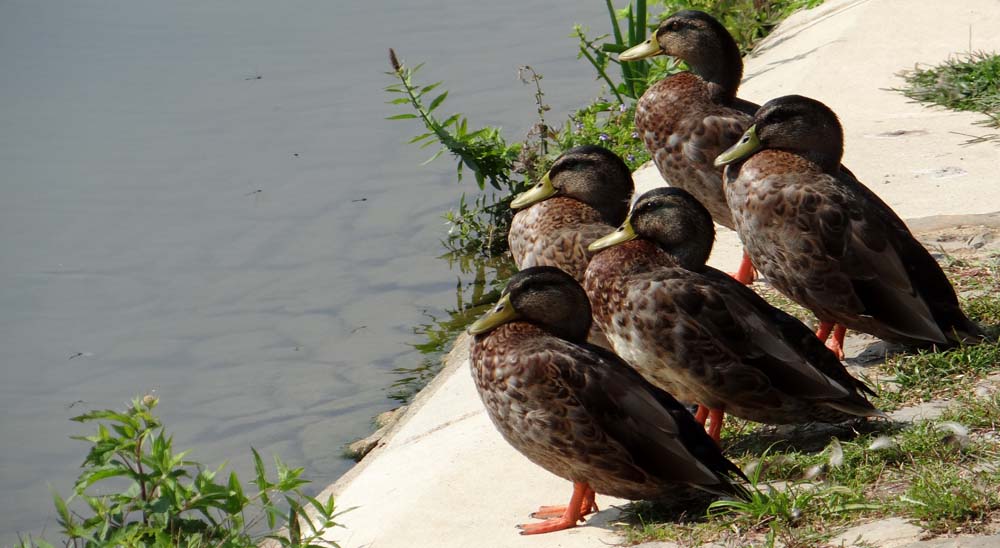 A trip into the tourist office enabled Jay to flex his French language muscles and get details of a website that Paul could use to find somewhere good to go spear fishing – why can't I help but think that Jay may also have had an ulterior motive for his good deed? No, I'm sure the thought of free food and playing with a spear gun never crossed his mind!
We grabbed a baguette each at the boulangerie, while Charlie managed to get behind the counter and almost snaffle most of the stock. After a quick baguette-sword fight by the water to get it out of our system, we looked thoroughly local strolling back through the main square baguette in hand – so much so that a French fella pulled over and asked us where we got them from!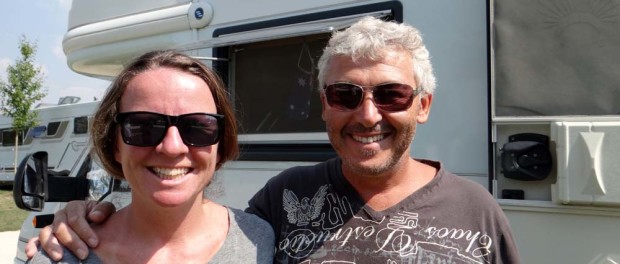 Back at the aire we realised that we needed to make a decision and fast. Our 24 hour ticket ran out in half an hour, do we stay or do we go? We'd done Coulon to death, and Rose and Paul were in need of some serious WiFi research time to plan their return to Australia. So we left. But it wasn't a sad farewell, as we'll certainly be catching up with them again very soon.
A quick decamp and loo empty and we were out of the aire with five minutes to spare on our ticket. We sat in Dave by the entrance gate and realised we didn't know where to go, so out came the books and maps and we spotted this place in our All The Aires book, plotted the co-ordinates into satnav and we were off.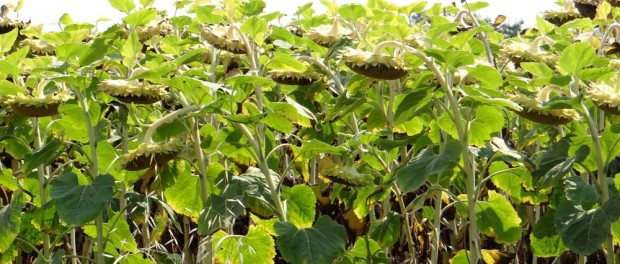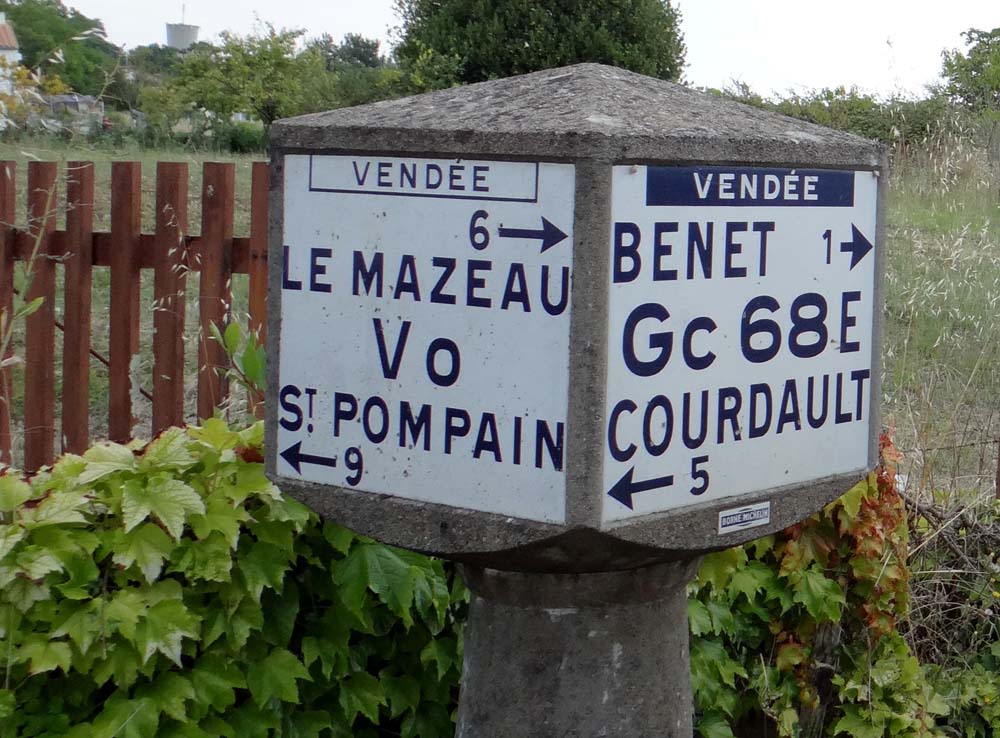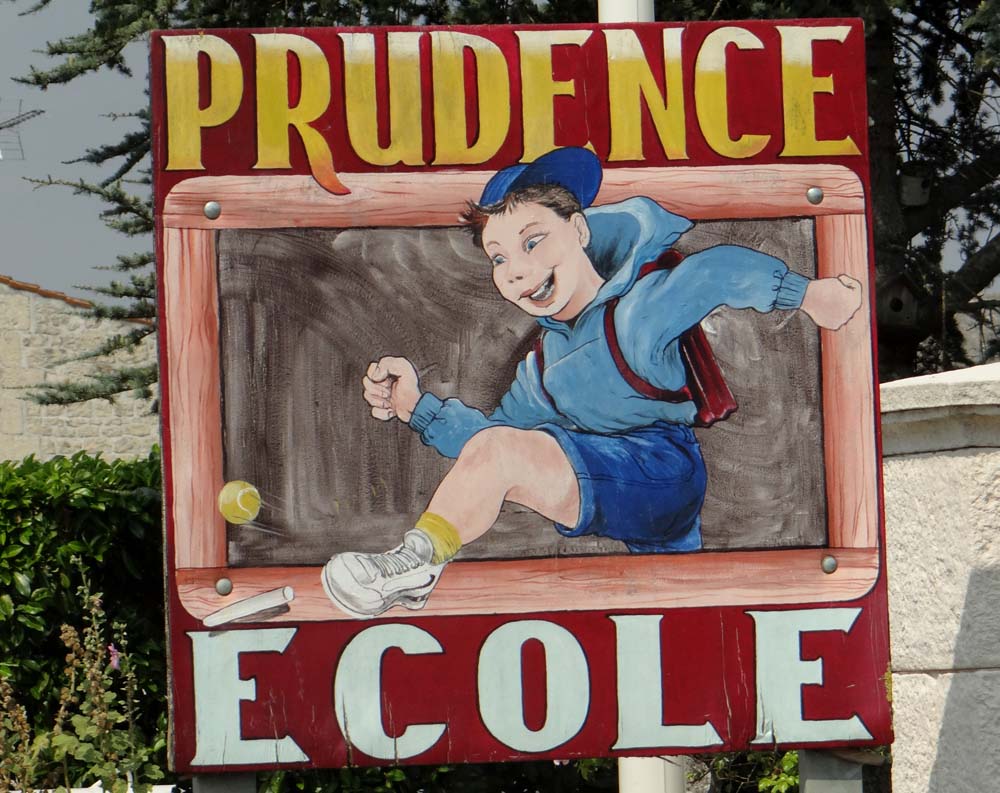 As we reached the town of Lucon I spotted a sign for a Bricomarche (bit like B&Q), it was getting on for 2pm and Charlie was hovering by Jay's shoulder wondering where his lunch was. We pulled in and all had our lunch in the car park (yes we live a glamorous life), before hitting the store as soon as it opened after lunch. All the mirrors in the bathroom section were too big for Dave, so we ventured to the back of the store where they cut glass to size. The sign said that it was almost €50 per meter square of mirror, and €10 per set of cuts, but we only needed a little bit and one lot of cuts, so we headed back to Dave to get his broken mirror to size up against. A bit further along from the Bricomarche was a tractor parts shop, hmm tractors – my mind started whirling.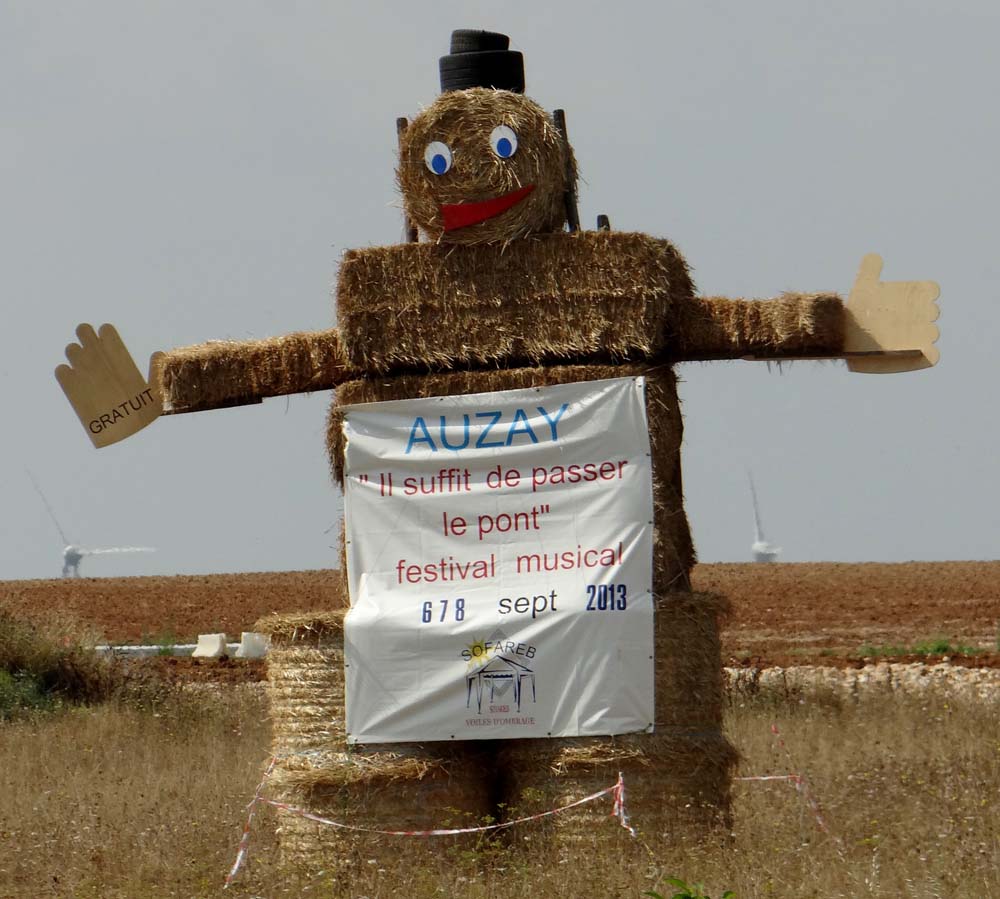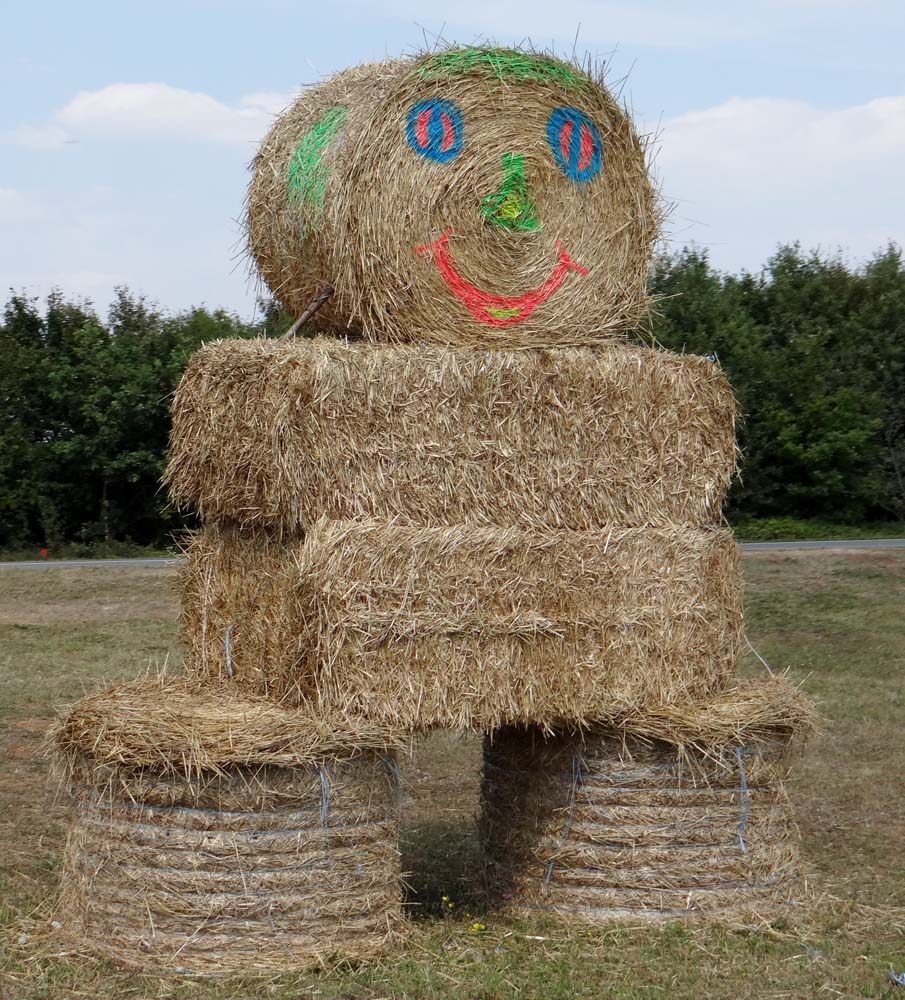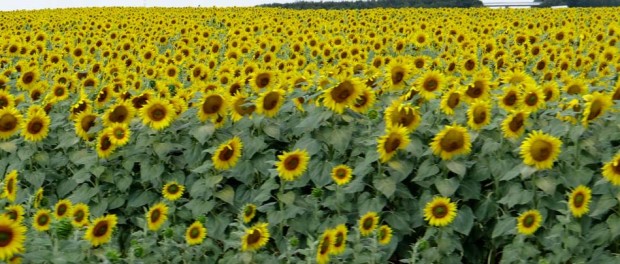 We walked across to the display tractors outside the store and looked at their wing mirrors – Yes! they are also fitted onto a metal pole like Dave's, so we ventured in. We got some very odd looks explaining that we were after a mirror for a camping car, but the chaps working there were only too pleased to help. A dusty box on a shelf held exactly what we wanted, so it was time for the big question – how much. The chap behind the counter worked it out €27.52, a fraction of what we'd have to pay at the motorhome store, so we nipped to fetch Dave to make sure it would fit OK. The chap in the shop not only fitted it for us, but knocked off the 52c. Dave was whole again.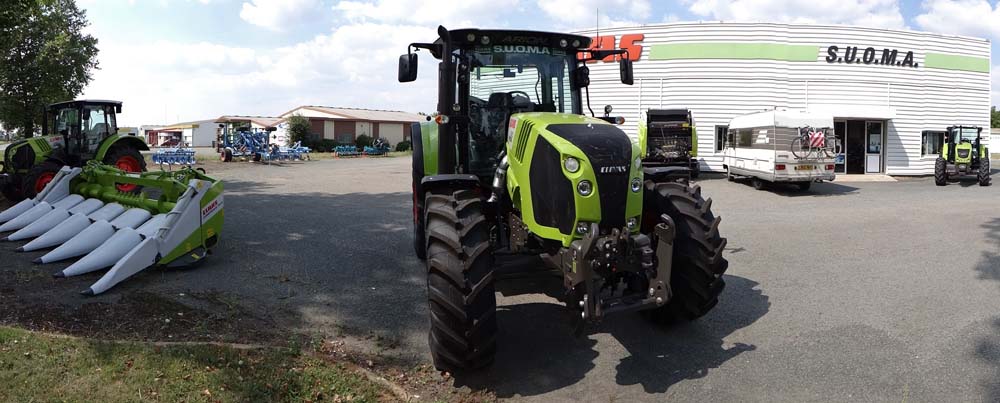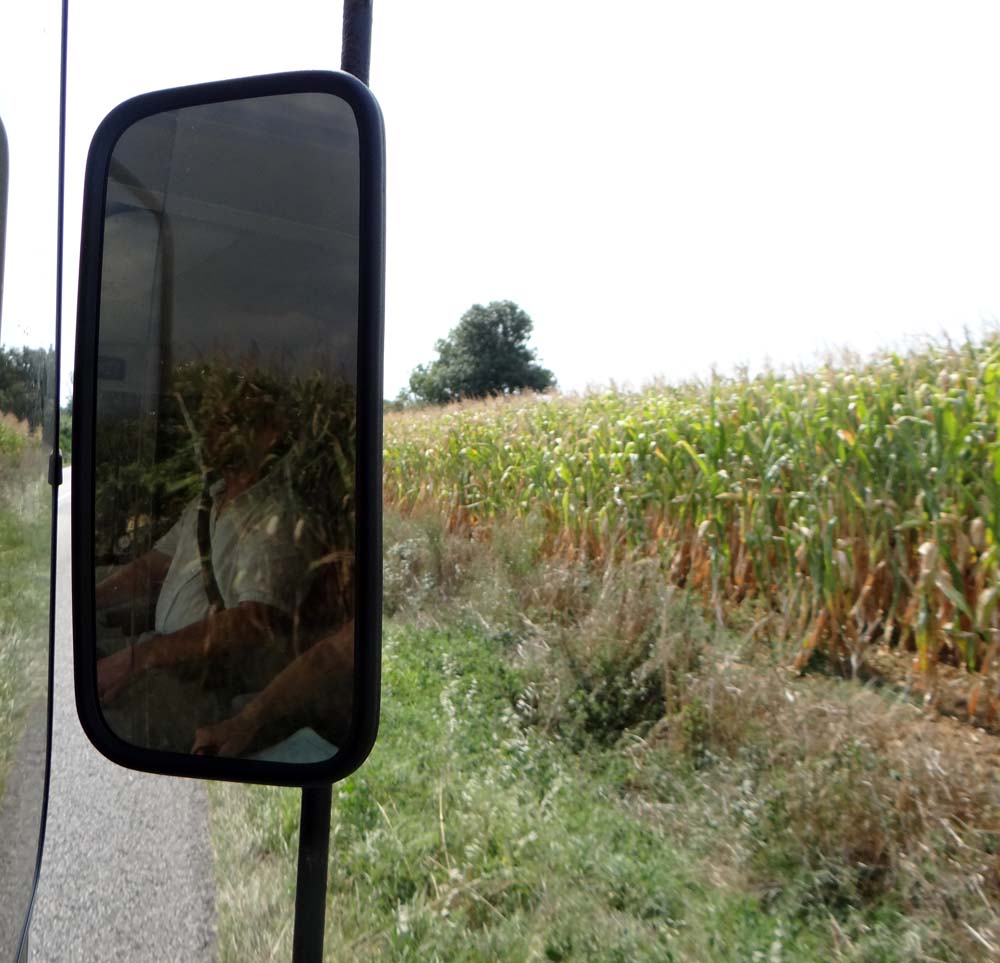 It wasn't much further to Jard-sur-Mer and we found the aire and parked up. I'm now a master at the ticket machines so we were paid up in no time and ready to explore. Getting onto the beach we spotted our neighbours, who had just walked past with camping chairs from their British registered van, and got talking to Pauline and Michael for about half an hour about all things motorhoming and places to go. Once again we could have happily stood and chatted for hours, but Charlie was keen to walk along the beach to see if he could find any more dead crabs to scoff.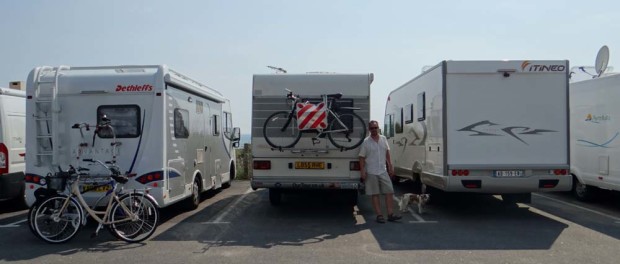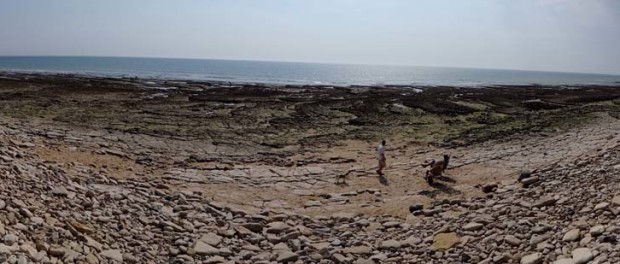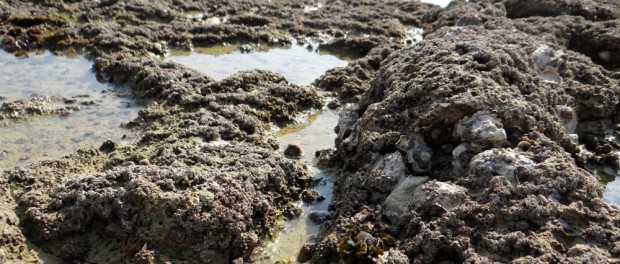 We strolled along the rocks among the throngs of people out collecting shrimp, winkles and oysters while the tide was out.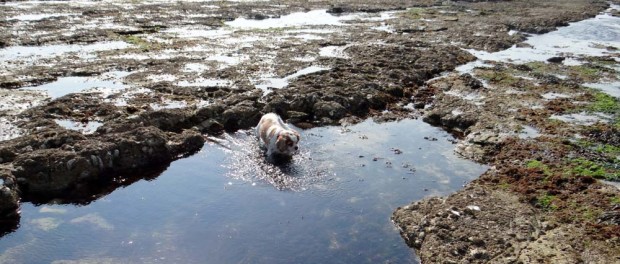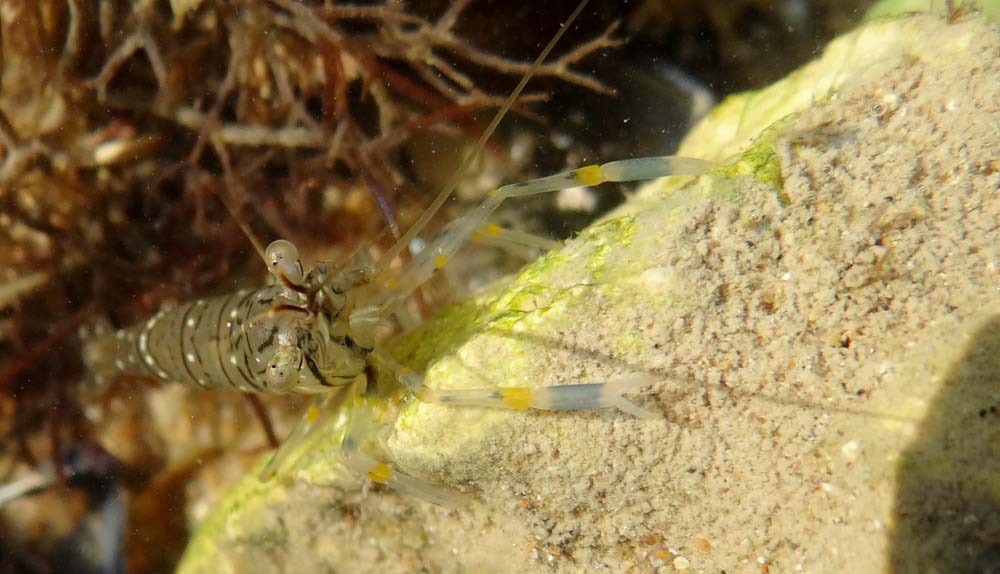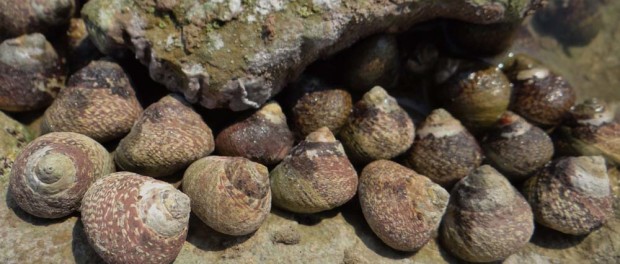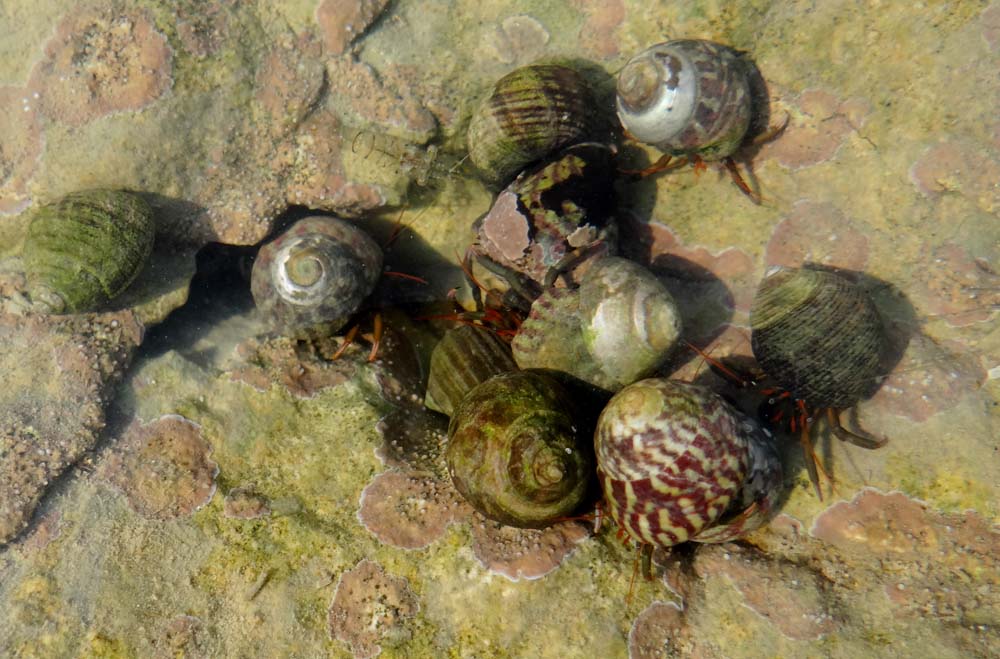 Then we carried on across the sandy beach as the large no dogs sign wasn't facing us while we were on the sand. A noisy JCB worked it's way up and down the beach shifting the sand around where the sunbathers weren't lying on it. We walked along the harbour wall, wondered why on earth there is a windmill in the harbour and generally people watched in the sunshine.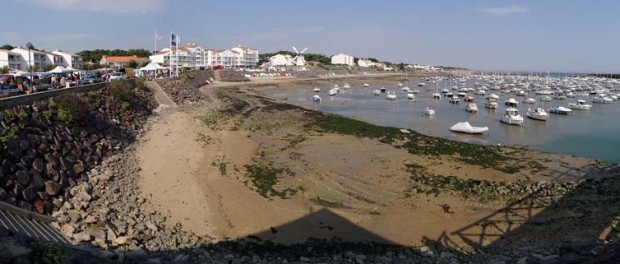 An evening market was setting up along the harbour front, unfortunately (Jay edit: or fortunately!) we were just a bit too early for a full on browse, but it there was some nice arts and crafts stuff being set out. We made our way back to Dave past the slot machines and four seat bicycles for hire and are looking forward to a quiet, early night so we can recover before we meet up with Rose and Paul again.
Update – Rose has just emailed us, they are stuck at the aire in Coulon! The ticket machine wouldn't take their card so we used ours to pay for last night, but we'd all forgotten all about it when we left today. She's tried asking a few of the French motorhome owners in there if they would help, but isn't having any luck. A trip to the tourist office is planned for tomorrow, then maybe a break out or we might nip back and release them!
Ju x