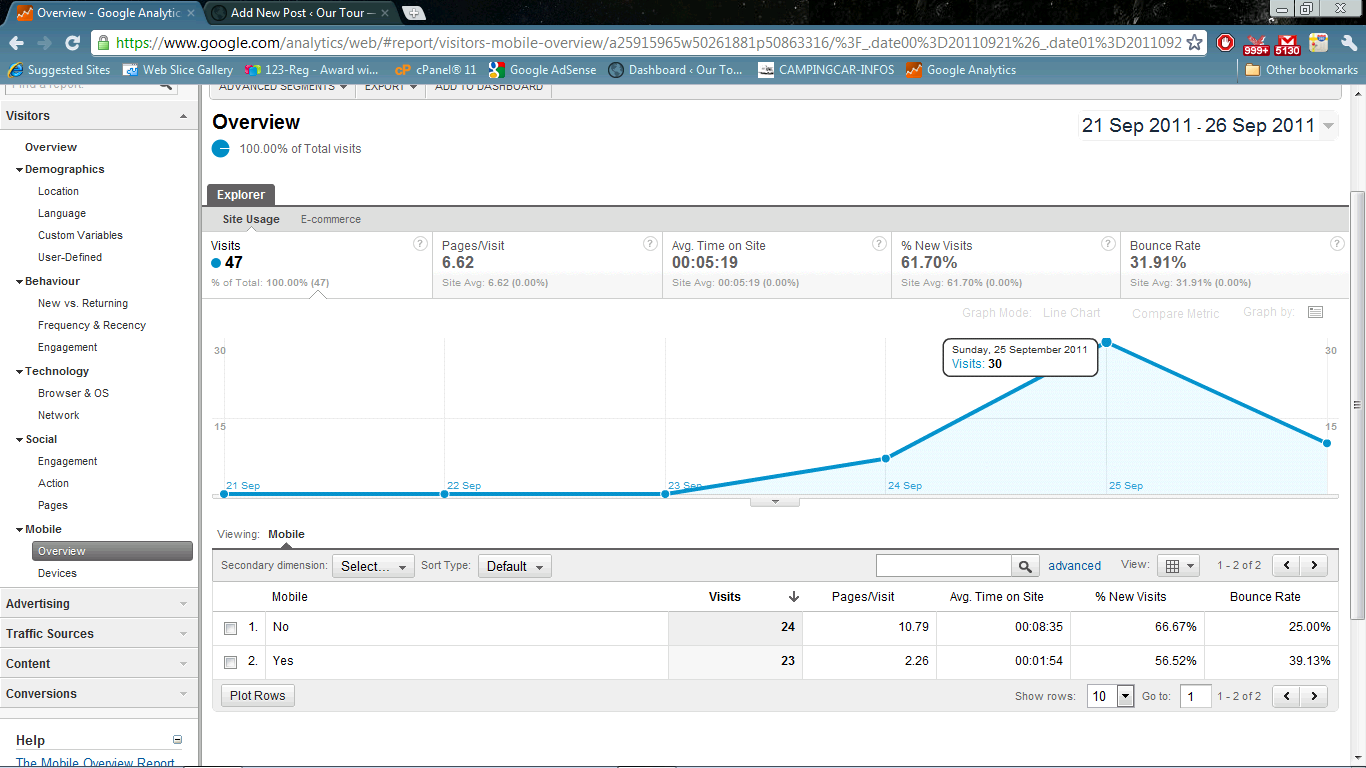 Picked up Dave from Essex Street Garage. Norman (chief fixer, most helpful person and owner of the garage) told me someone from Fiat had called him again to tell him the parts he needed didn't exist. He's made some up himself and assured me the suspension shouldn't collapse any time soon; reassuring. I'm going to get under the van later in the week and do some more underseal work on any bits where the seal's come away. We can also start loading the van up now (for some reason we didn't want it sat outside the garage full of our stuff, although it's going to be sat in hundreds of places across Europe full of our stuff – go figure the human condition).
On a techie front, I set up Google Analytics on this website a couple of days ago. It's a free service from Google which tracks how many people are using the site (you've just added one to that stat, thanks!), where they are from, how many pages they view, how long they stay,  and so on. It's geared up for commercial sites but in my geek-like way, I find it fascinating; I don't claim to understand many of the stats I've got access to though.
Here's a picture of the locations our visitors are from (bearing in mind it's only been running 2 or 3 days):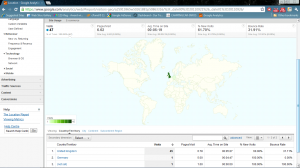 And another with an indication of whether visitors are using a mobile device or not: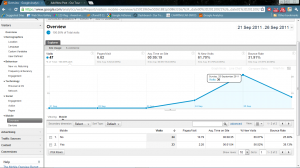 And back in the real world: bought travel insurance today. Got it from a broker, who appeared to think I was born yesterday ("I'll just need to call the insurer and see what deposit they'll negotiate." and "this insurer is fantastic, I used them myself last year and they paid out £1000 for a £700 claim in 3 days" hmmm :-)). They also asked every conceivable question about our health and that of relatives. Seems insurers don't like taking risk these days!
And finally, the news seems to be indicating that someone, somewhere has found a few hundred billion Euros so the Eurozone might not be about to implode after all. Happy days!