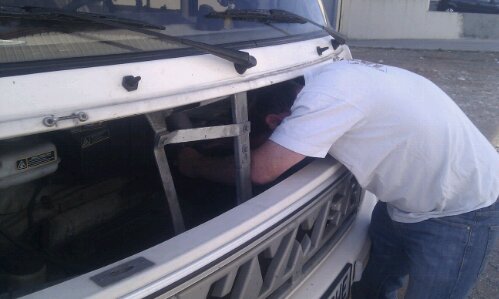 We're here: N36.56475 W5.28224. It's a mirador (viewpoint) looking into a wooded valley on the way to Ronda, about a km from Algatocin.
The weather is: lovely, thanks. Not as warm as the UK we hear, which appears to be having an Indian winter.
Dave has a problem. In fact he has 3. We've ignored them while in Morocco but now they need sorting.
Problem 1: the cab heater is still bust so we can't clear the windscreen when it rains. Problem 2: we noticed about half an eggcup of diesel spilled from Dave at his parking spot at La Linea outside Gibraltar. Problem 3: there is a persistent and annoying *clonk* coming from the back of the van.
We decided last night to hit the garage and get this lot sorted. Hitting the sack it seems we'd parked up in earshot of a massive rave which went on until 3am so we were tired when we finally got up and left our view of the rock.
Turning up at the garage, we find it is shut until 11am. We hang about for a bit then Ju spots a motor factors. I walk over and buy a meter of fuel line, and swap out the bust one in Dave. Cool. Garage still closed at 11:20. Presumably the staff were at the rave. We get bored and decide to ignore the other problems a while longer.
Next stop: Ronda, a town up in the hills behind Gibraltar and Marbella. We drive along the lovely smooth road, admiring the increasingly magnificent views. *clonk* goes Dave at each turn, when we brake and when we accelerate. *clonk* it's driving us nuts. We stop and I get under the van to have a look. A passing expat cyclist tells us about garages in the next village. One is run by Rumanians, whom he is somewhat suspicious of. We choose to plough on to Ronda, about 40 mins away.
We didn't make it to Ronda. Nope, the wheels haven't fallen off Dave. We pulled into a mirador which looks like a great little wild camping spot. We walked into the hill-clinging whitewashed village for a cheeky beer and are now chilling out waiting to see if anyone moves us on.
Tomorrow we'll go to Ronda and wait until Monday for the garages to open. *clonk* will hopefully be found and fixed!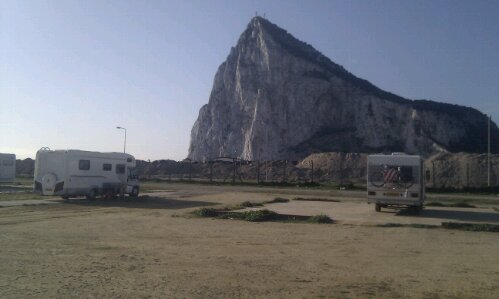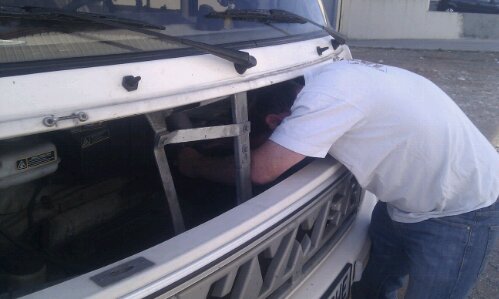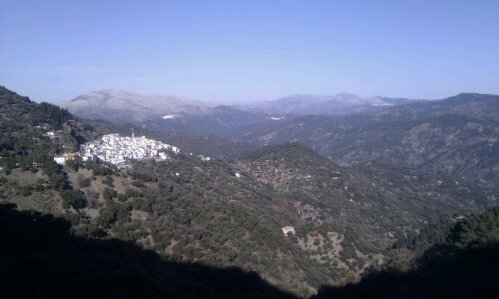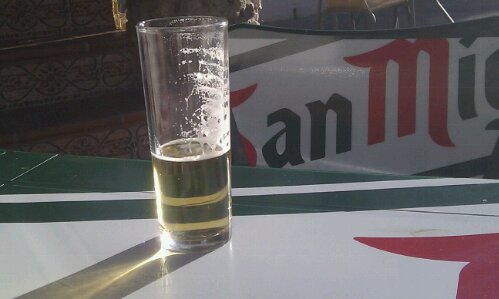 Jay