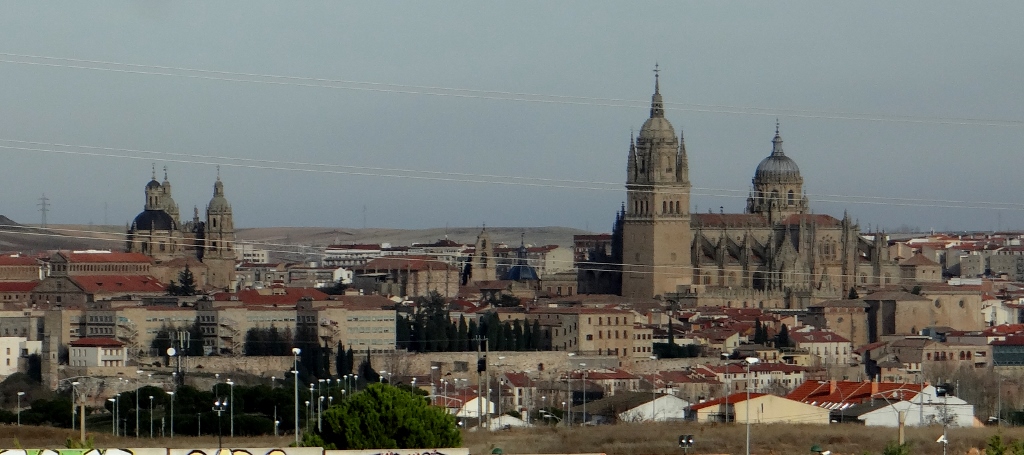 Zagan the motorhome is having a few days of campsite life in Salamanca (N40.99961, W5.67900) riding out the dark clouds over him, one is the weather, the other more ominous. The site is in Villa Mayor, about 4km outside the city, and we've  had the place to ourselves.
Rewind a few days and with a fixed satnav we left Bilbao in the early afternoon. Phil and Jules had set off in the morning up to the aire just south of Santander to see the elephants. Sadly getting satnav working was a higher priority for us, so no chance to say hello to Dumbo and friends. As headed across country through agricultural plains, we drove through tiny villages, each restaurant was packed with families out enjoying a Sunday lunch. It was great to see extended families out enjoying the December sunshine.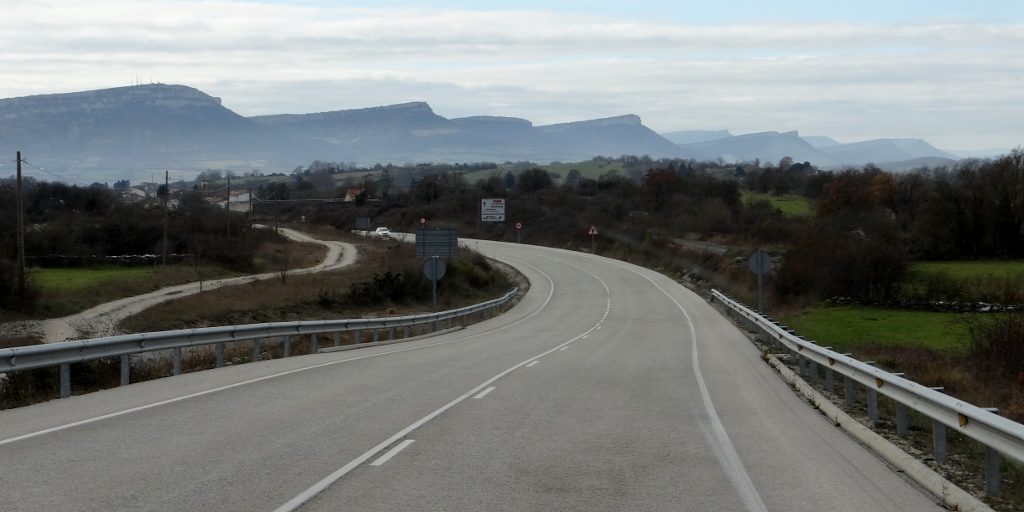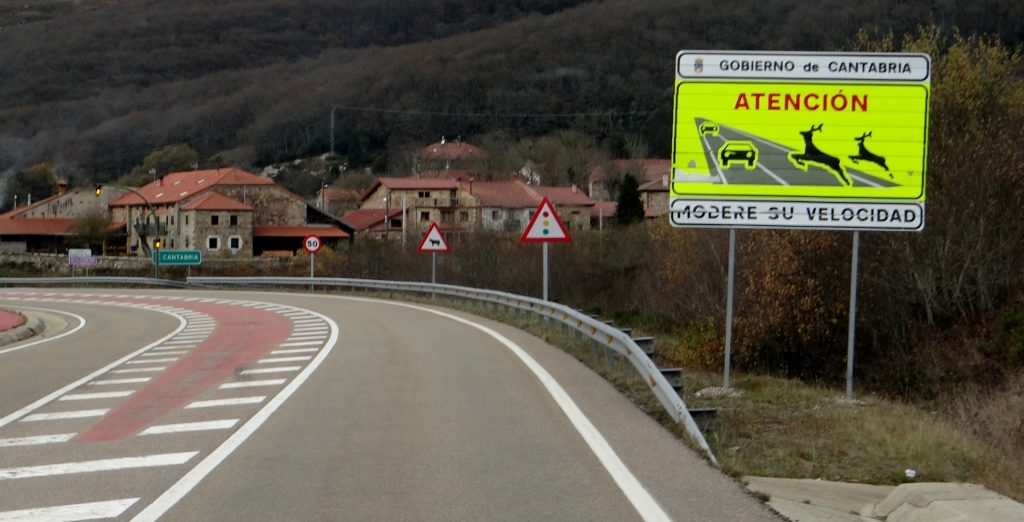 We arrived in Aguilar De Campoo (N42.78624, W4.25709) just a few minutes behind Phil and Jules and set off for a look around the town with them. I could tell Jay wasn't feeling the love for the place, and on a cold December Sunday when pretty much everything is shut why would you. As Phil, Jules and I headed into the local Chinese Shop (think Wilkos crossed with the poundshop) Jay went back to the van. Emerging from the Chinese shop it was now growing dark – yes we were in there that long – and the town was starting to come to life. The lights were on and we could see into the busy bars, with tapas stacked on the counter and locals enjoying a beer or hot chocolate. We were tempted to join them, but after quite a few days on the 'pop' we decided against it.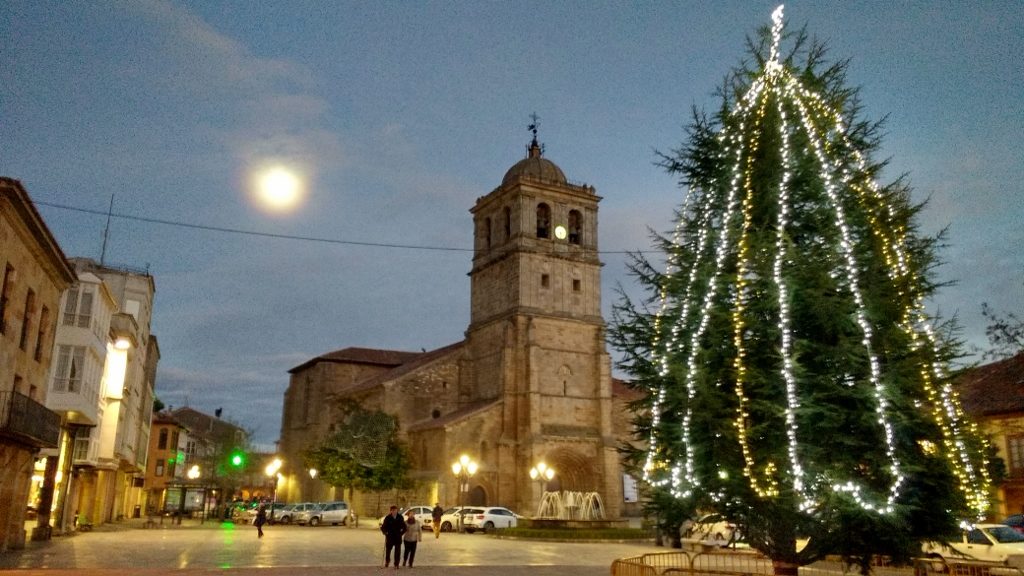 The following morning Phil, Jules and I set off on a run to the nearby lake. Frost covered the ground and the temperature hung around freezing, but we still managed to catch sight of an otter out fishing for his breakfast. Discovering the lake was a created by a huge dam, we saw it as an opportunity to warm up further by climbing up and across it. The view out across the lake was beautiful in the rising sun. After 7 kilometres in my new, slightly bigger, trainers, I still had the blisters that my old trainers produced, but at least my big toe hurt less. A piping hot shower in Zagan soon warmed me up.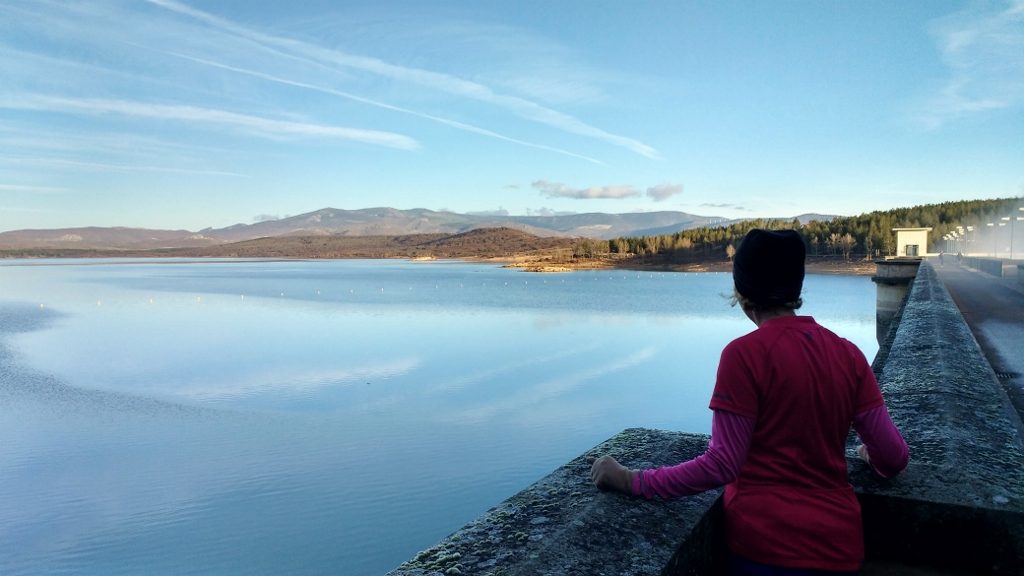 I could tell something was troubling Jay as he'd hardly slept all night, and had been very quiet for the past few days. Finally, he broke the news. He just wasn't enjoying traveling as much as he had previously. The shine of adventure and this lifestyle had tarnished, and now was no longer there. He wants to head home. We talked for a while, but in the end decided it was only fair to Phil and Jules to let them know what was going on. They were so understanding and offered some sound guidance, they too have hit the travelling wall in the past. We agreed to go our separate ways for a while, to give us time to talk and decide what to do. With farewell hugs we hope to meet up on the coast for Christmas, maybe.
With this plan in mind we carried on south, but a dark cloud was looming over us. The vast plains stretched out as far as our eyes could see, and huge birds of prey circled the fields searching for food. Reaching Salamanca we found an empty aire in a car park south of the city at Terradillos (N40.88023, W5.58208) and stopped for the night. It was a tough night. We are at total odds with each other we couldn't see any other options. We talked, and talked and there were tears.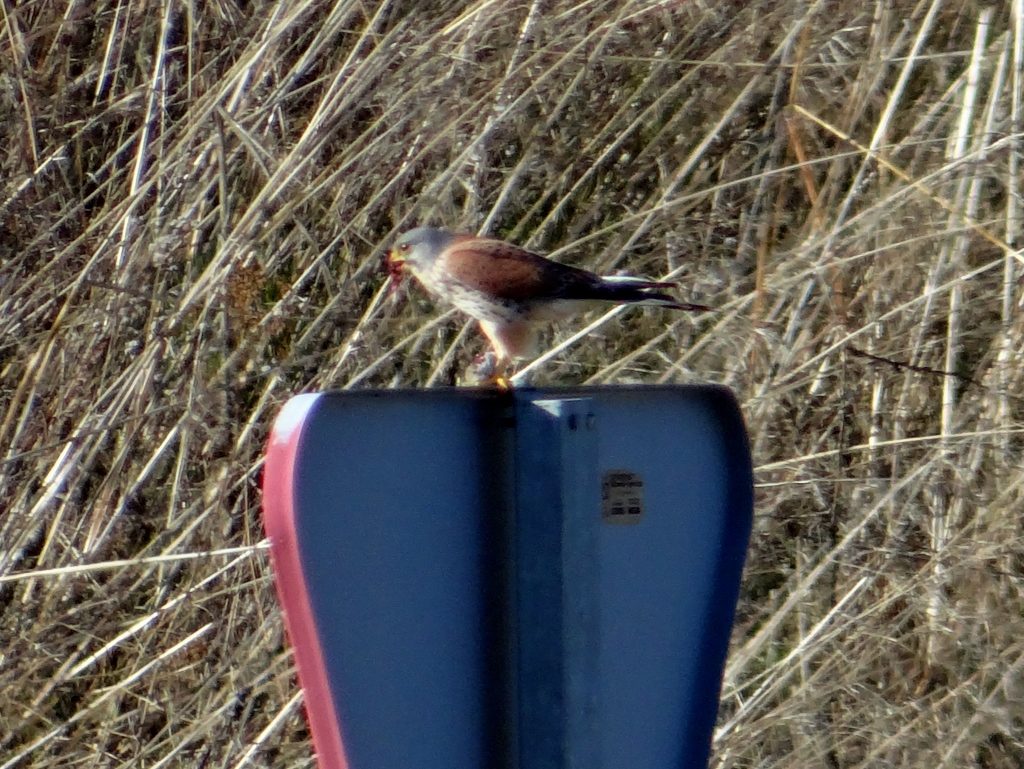 The following morning as we hit the road south again it was clear things still weren't right. So rather than go north or south we headed to a campsite just outside Salamanca, and spent a few days here talking things through. You'd think we'd have it made with our lives and lifestyle, but maybe all this freedom is a bit of a curse. I can totally see Jay's point of view, we've been on the road since January pretty much non-stop and our days follow the same pattern – get up, breakfast, drive somewhere, arrive, walk around the place, back in the van, dinner, read or TV and bed. Then repeat. It's a bit like Groundhog Day but with different scenery every day. In fact now we are visiting countries we've already been to, the scenery isn't changing. There's no excitement or challenge, and this is becoming a problem.
I know, I know, we're fortunate, we don't have to be in an office every day, no 'end of year reviews' or office politics, but still we need something in our lives to feel fulfilled, and at the moment Jay isn't getting that feeling from what we are doing. I'm getting fulfilment from getting closer to my goal of running a half marathon, with each training run getting longer. Jay's already run half marathons, so this goal doesn't work for him.
The dark cloud of our moods, was joined today by dark storm clouds. We had planned to go an see Salamanca, but instead have holed up in the van and watched some movies. Some well needed down time for our brains. We think we are getting close to some sort of a plan that will suit both of us. A change in the way we travel for a start; longer drives each day to a destination and staying longer once we get there. We also have an agreement that if that doesn't work, we head home. Maybe we need a longer break from doing this so we can appreciate it all the more.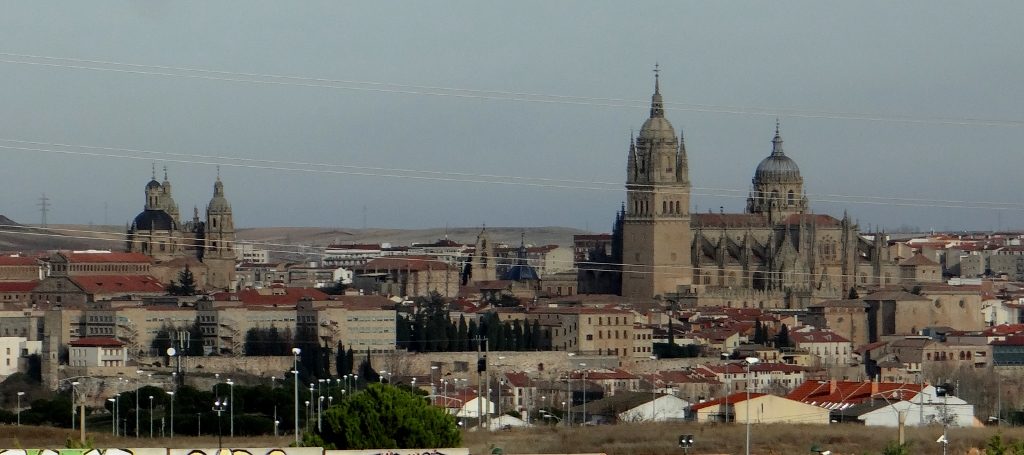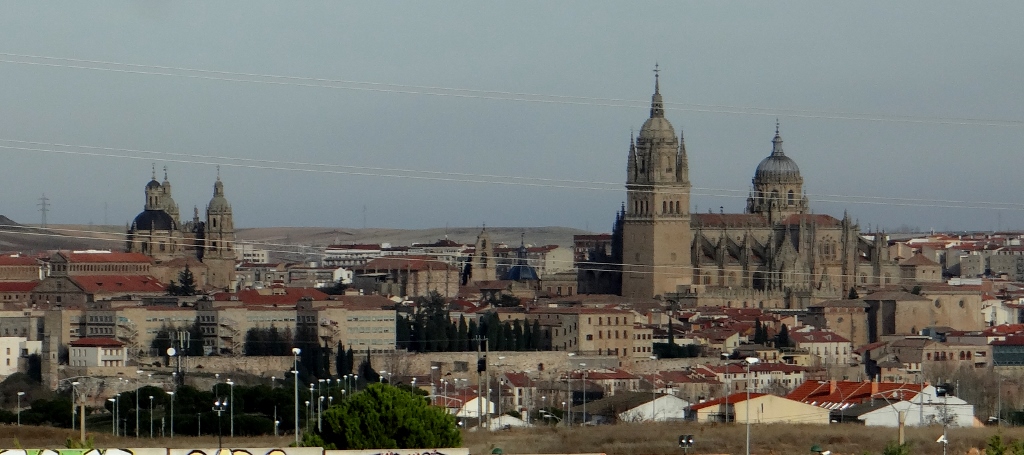 Ju x