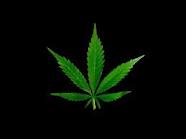 Dave is being a lazy, lazy so and so, refusing to shift from his cosy spot at the campsite in Delft. Rumour has it he's been over to reception and booked himself in for another day, something to do with it taking camping cheques and therefore being effectively free?
The three of us have joined Dave in sloth. With the exception of a walk around the adjacent lake (our eyes popping out at an array of naked bodies in various poses along the sandy shoreline), we've just about managed some admin and have spent the rest of the day writing our Morocco book (I'm currently reliving a journey crossing a mountain pass into a broad swathe of palmed oasis at Agdz) and chatting with neighbours.
On the admin front we've used the wifi to:
Renew our ADAC Partner Plus membership (we rate this service and have reviewed it here). Simple to do, I just called 0049 1805 10 11 12 and they put me through to an English speaker.
Book Charlie into a vet for his tape worm treatment needed as part of his pet passport scheme. We've used the Clinique Vétérinaire du Haut Pont a few times before and we're booked in again, I called them and rolled out my rusty French.
Install the points of interest database of European Lidl stores onto our TomTom – we've been struggling to find 'em recently. They were available as a standard free download using the TomTom Home application, winner.
Arggghhh! I forgot to point out Ju's done a load of washing, hung it up and dried it. What a lovely, devoted wife, an angel
In case it's not been obvious from our last few week's posts, we had a wobble wondering whether we should continue our lengthy jaunt about Europe after coming home to the UK next week. With one eye on the bank account, one on our status as (this annoys Ju) 'layabouts' and another on the horizon and the adventure it brings, we decided a while back to slingshot back out of Blighty only a few days after coming back and head south, fast(ish). We'll head through Germany to meet friends, and then head who knows where, some places we've not been.
Ju's chatted with a raft of British neighbours – more compatriots than we've seen since Benidorm, including a chap on a BMW towing a trailer which has been tested to 140mph – not by him he says. They're a lovely, friendly bunch, maybe we should stay on campsites more often.
Last but not least, we've made the shortlist for an Avis award for our wee blog. Hooray! We're celebrating just that fact (a bottle of wine has just been found through a furtive search among the laundry). But we could do better, we might even win! Dave needs you and your vote! Please pop over here and vote for us, we'd love it if we came in tops.
Cheers, Jay
P.S. A small observation: Cannabis is legal in the Netherlands, as is sunbathing naked in plain view of anyone who wants to look. Somehow their society has managed to hang together despite this iniquity?