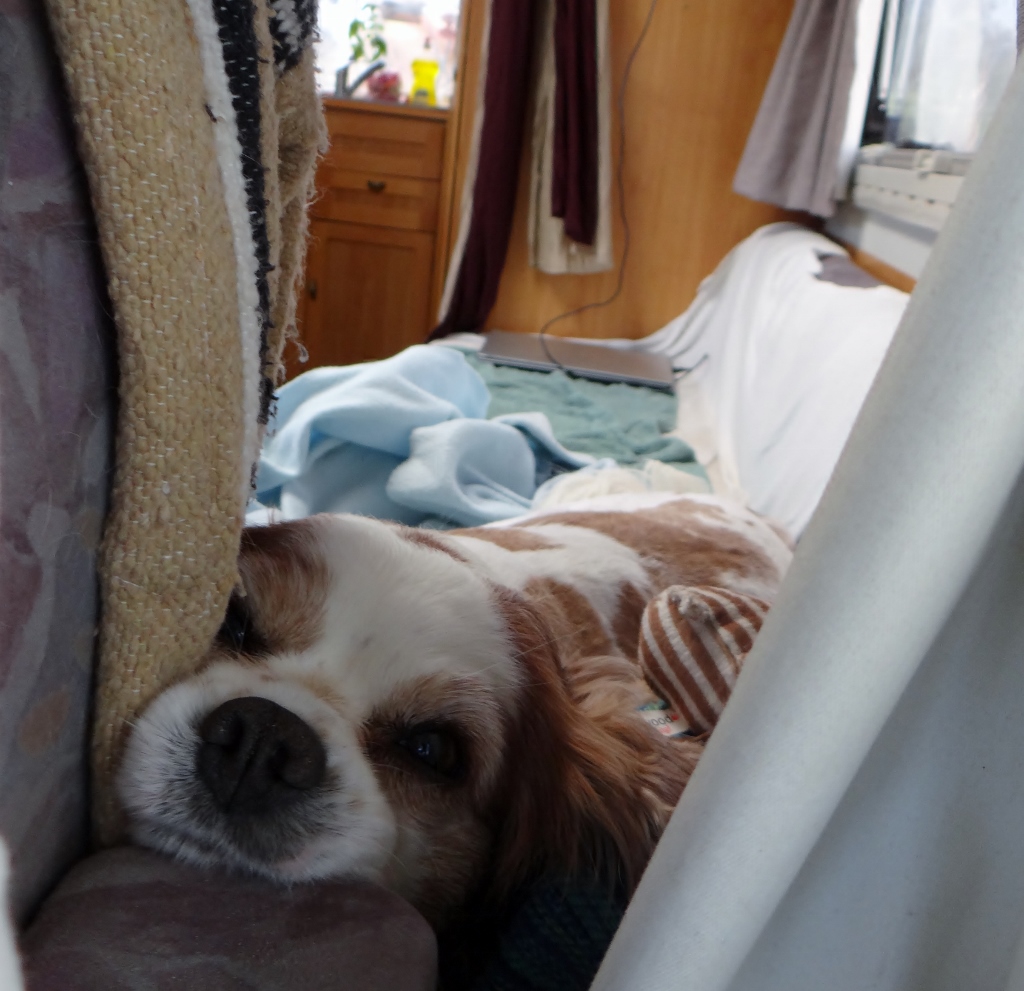 Dave the motorhome has swapped sides of the island of Evvia, and is now sitting next to a beach on its north shore, at Psaropouli (N38.97753 E23.37277).
Last night we sat down and looked at our maps. We had thought about heading south to explore the southern tip of the island, but the realisation that it's now the end of May prompted a rethink. We need to be back in the UK for mid-September, as Dave's MOT runs out, so that gives us around three and a half months. What I would have given for a three and a half month holiday when I was working, but now it seems so very short as there is still so much more to see. Roughly allocating a number of weeks to bits of the map we decided to get a wriggle on and quit lounging around on Greek beaches – well almost.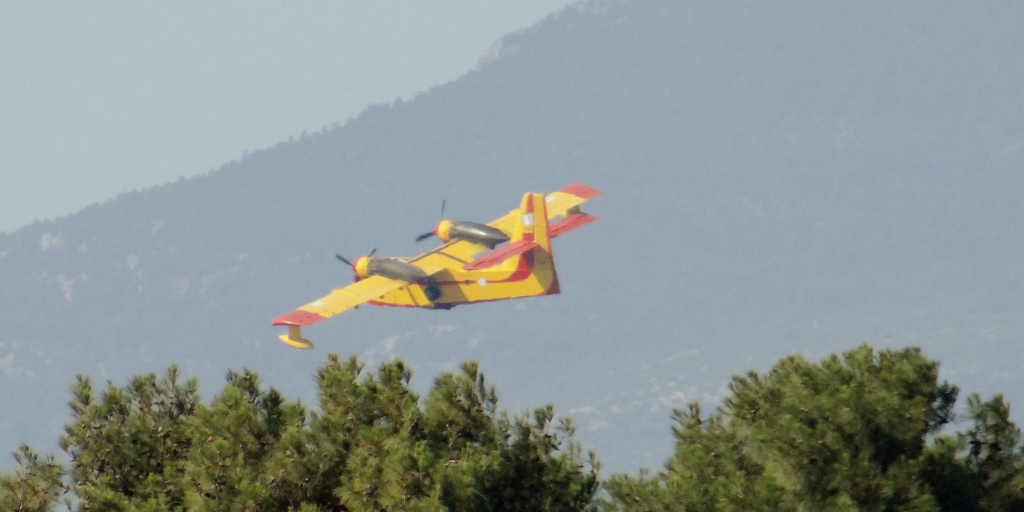 This morning Jay was up and at 'em, super early, I was woken by the sound of Charlie growling as Jay harrassed him, it wasn't even 8am! I dragged myself out of bed around 8.30, had a bit of breakfast and did our weekly budgets – it almost made me cry. As you might guess last week was a bit of a blow out with Athens, a campsite and two new tyres for Dave, not to mention British week at Lidl which sucked just under €600 from our rapidly depleting bank account!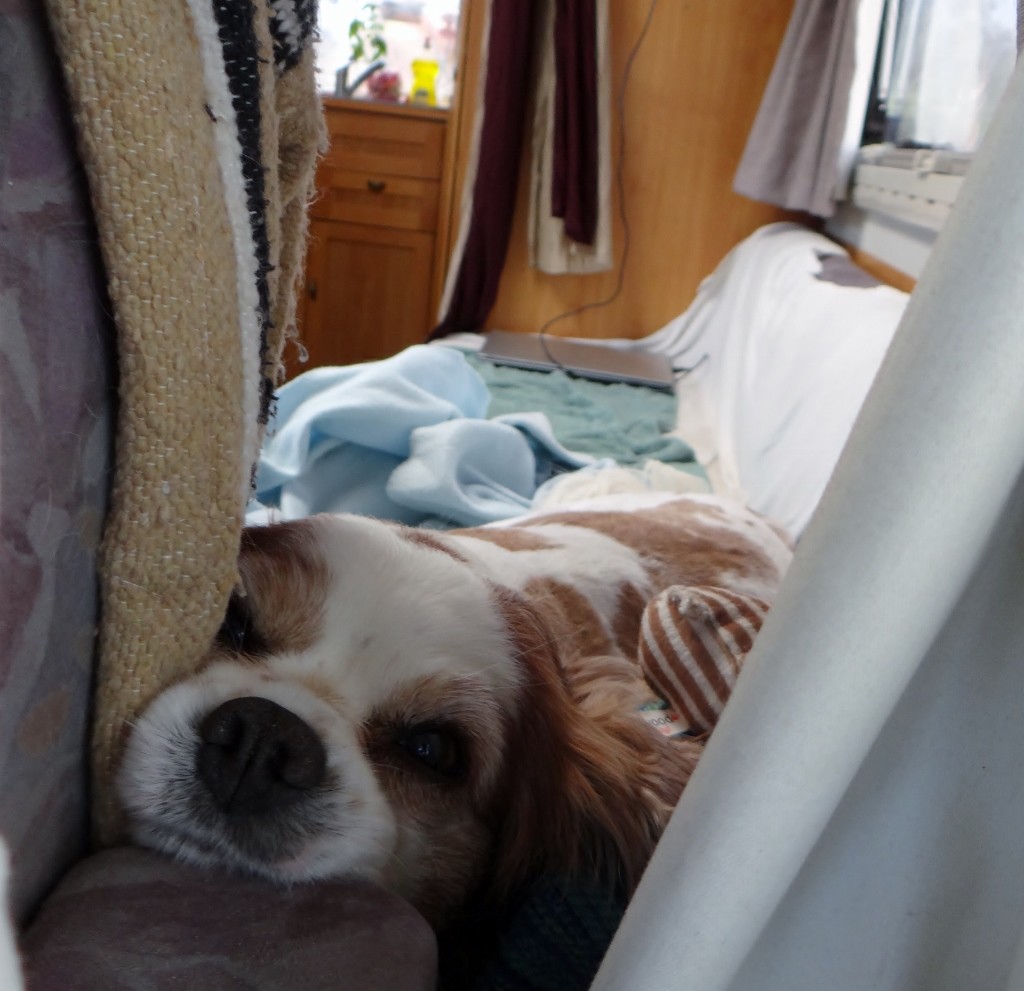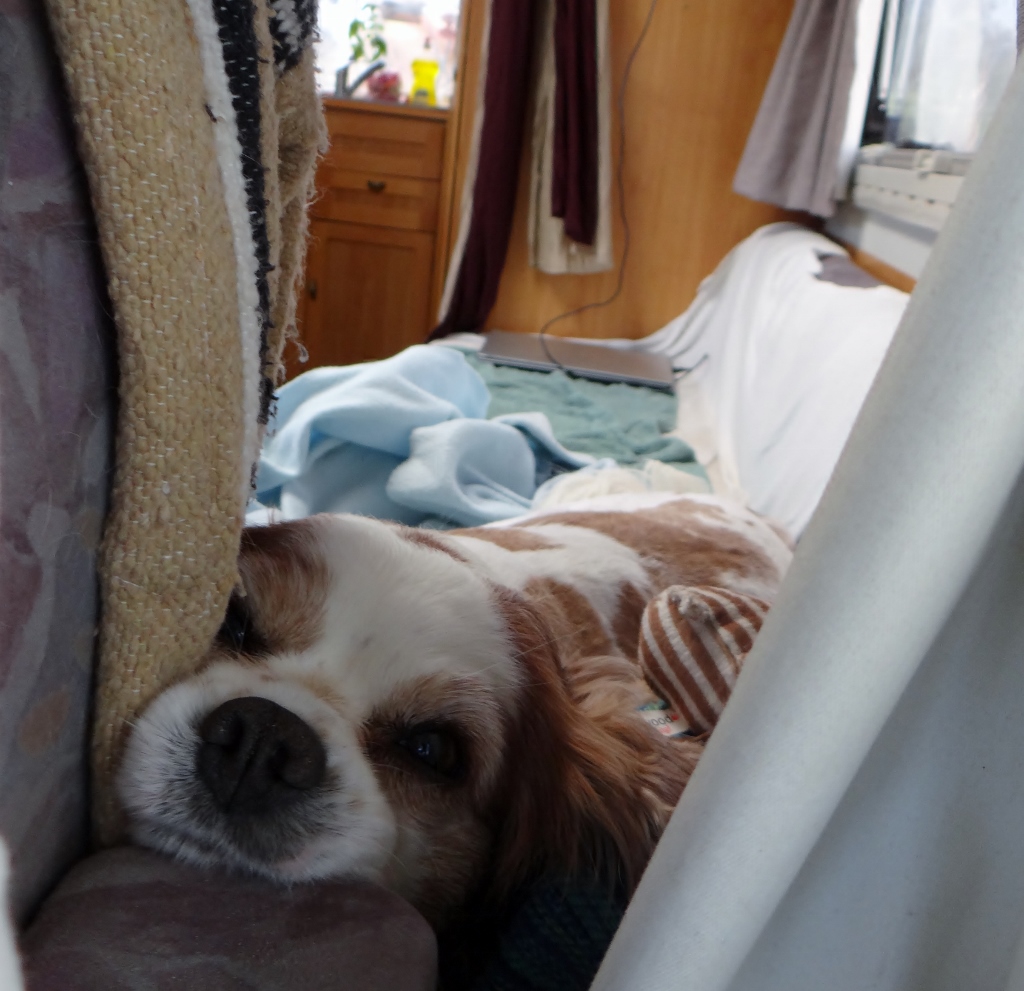 Setting off we followed road signs and managed to avoid most of the towns by taking the main road across the island. We struggled a bit on several occasions as the road split in two with no clues as to which road was the main one. Having taken the wrong one and ending up in a busy town we pulled over, switched on our laptop and ran maps on our phone using the internet through the laptop. It worked like a charm and got us back on track, and avoided us making the same mistake a couple more times.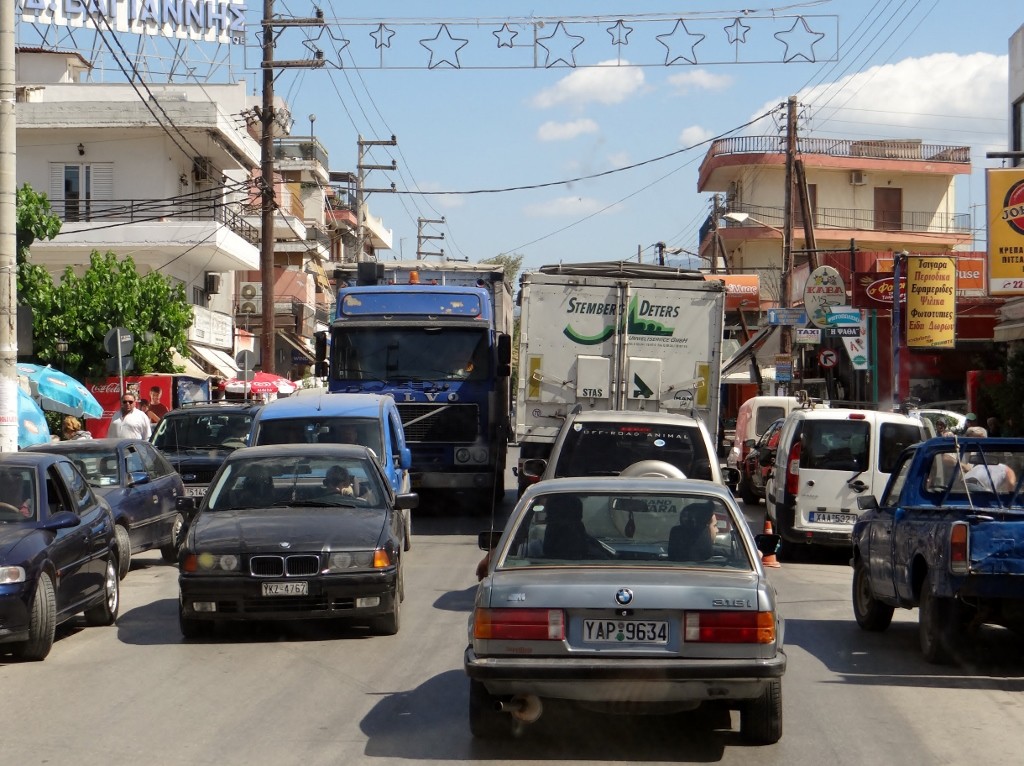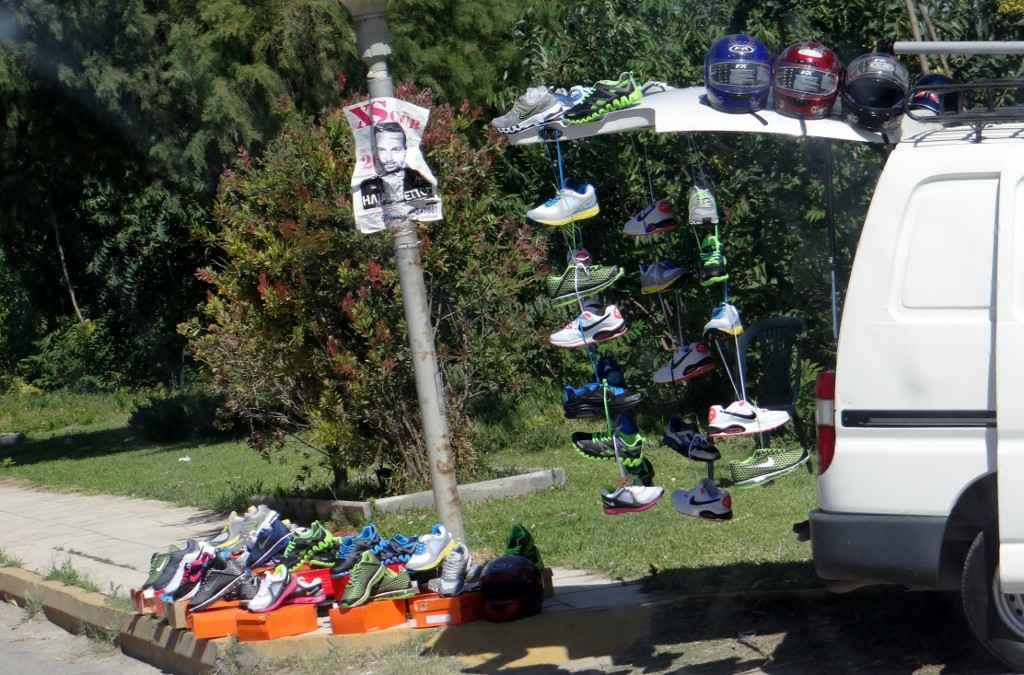 The road climbed steeply through the forested hills and along the Dherveni gorge through several smaller villages. We were on the look out for somewhere to stop and have a spot of lunch, but every lay-by with a great view point was already occupied, a small fire engine would sit beside a wooden gazebo, inside which a couple of firemen would be staring out over the valley. This isn't the first place we'd spotted this and can only assume they are on the look out for the start of any forest fires as Greece becomes tinder dry in the summer months and suffers.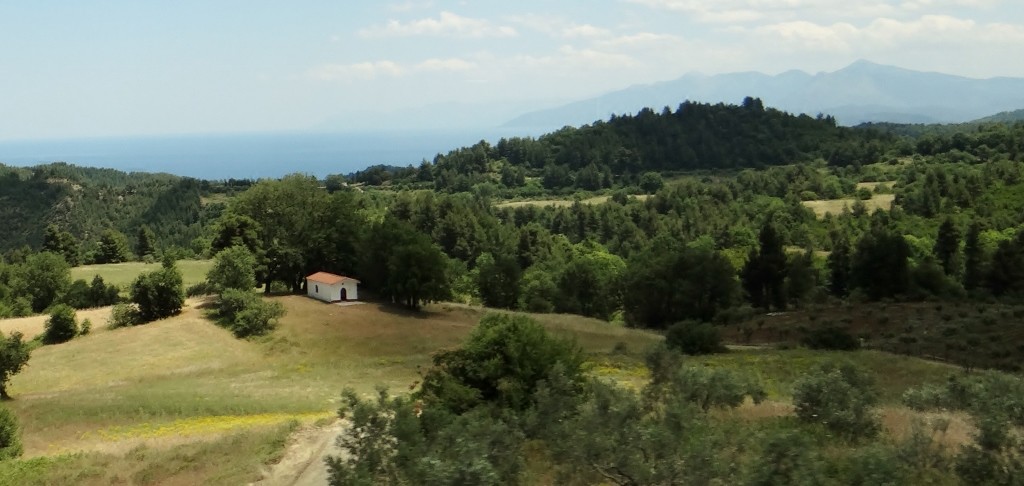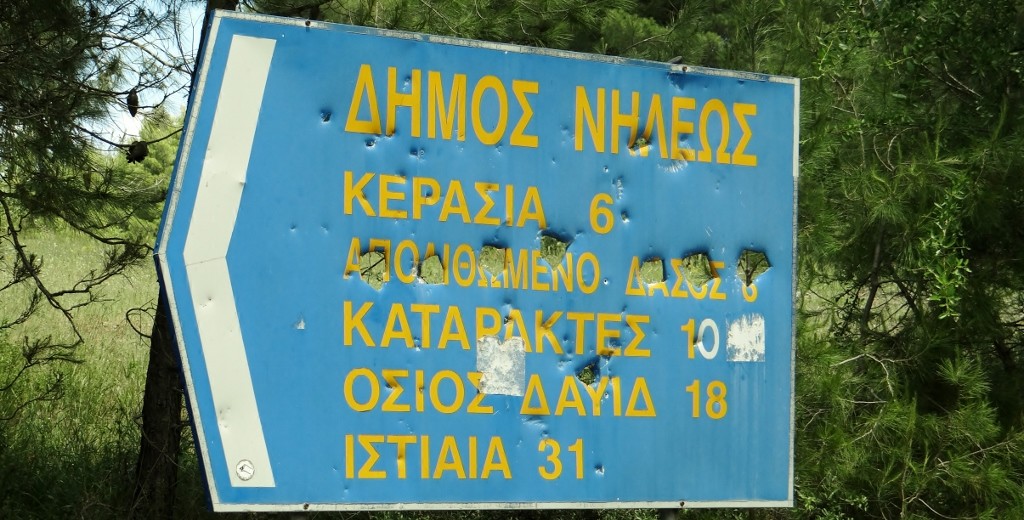 We pulled in at the side of the road just outside the village of Ayia Anna, our guidebook telling us that it is Evvia's most 'folkloric' village owing to the elderly ladies in traditional dress. I kept my camera ready and eyes peeled as we drove through the town, but didn't spot a single person – old or young!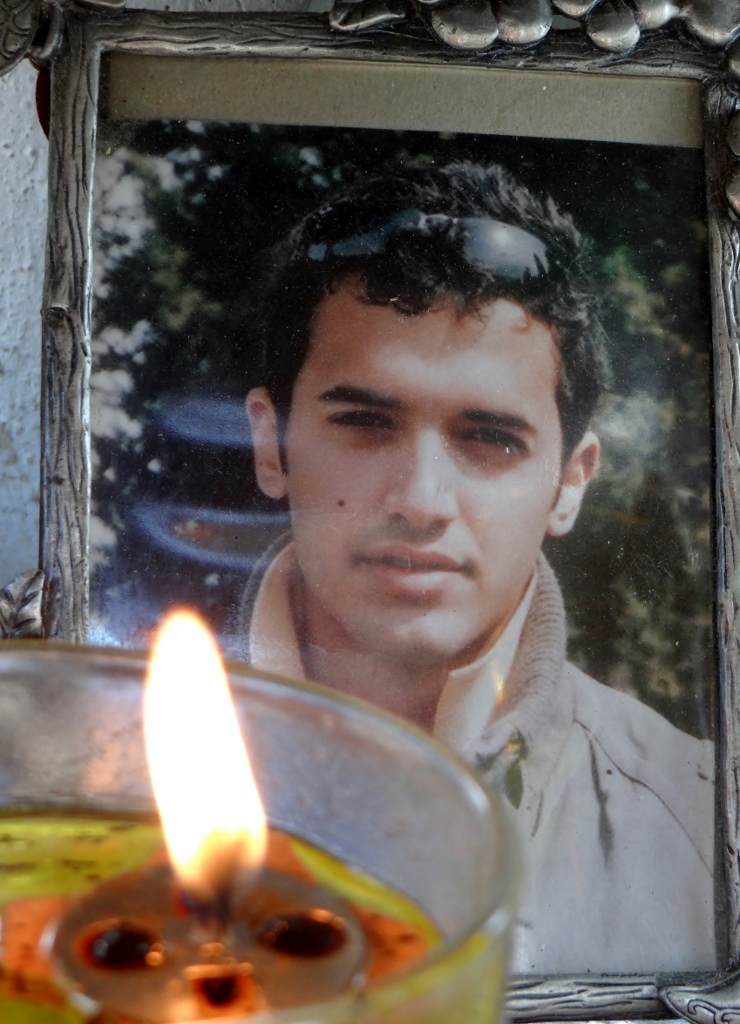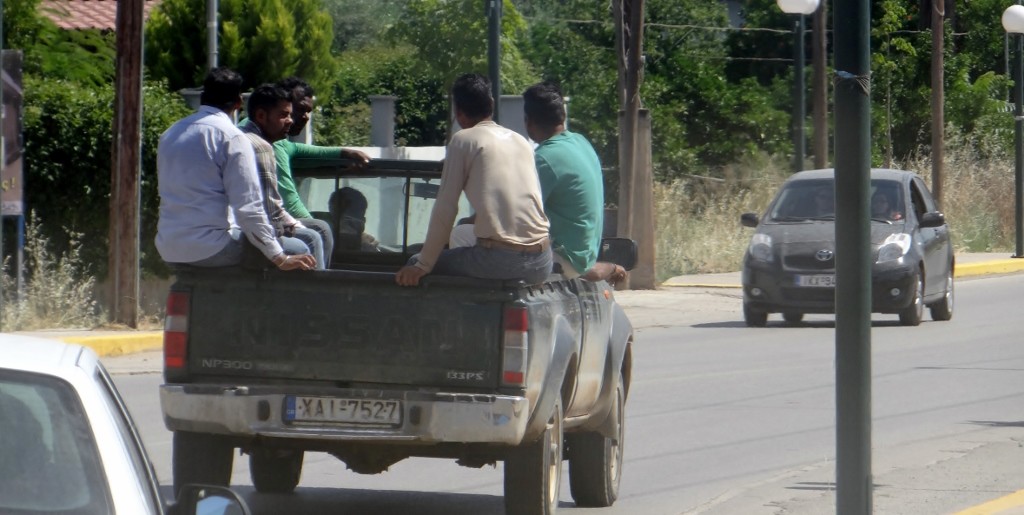 About three hours after setting off, and just before Jay's back pain kicked in (winding mountain roads aren't good for him!), we finally made the descent back to sea level and parked up next to a pebbly beach. On the horizon are the Sporade islands including Skiathos, whose name conjures up images of 18-30 holidays for some reason. Charlie immediately jumped out of Dave and started to explore, Jay stripped down to his underpants, sunglasses and sandals and went for a dip, while I laid down and read. I've started reading Clocks by Agatha Christie, I've never read any of her books before and picked this up at a campsite book-swap – I have to say that I'm really enjoying it, so will see if we have any of her books on our kindle.

We sheltered in Dave from the worst of the heat, then as the evening breeze started to pick up we set off for a walk to the little port at the end of the beach. As we got closer to the few tavernas and a mini market a pavement started on the beach side which had a couple of big lay bys in it. One lay by was already filled with three Greek motorhomes – the most we've ever seen in one place – the other was next to a water fountain and beach shower, so a plan was formed to move Dave when we got back from our walk.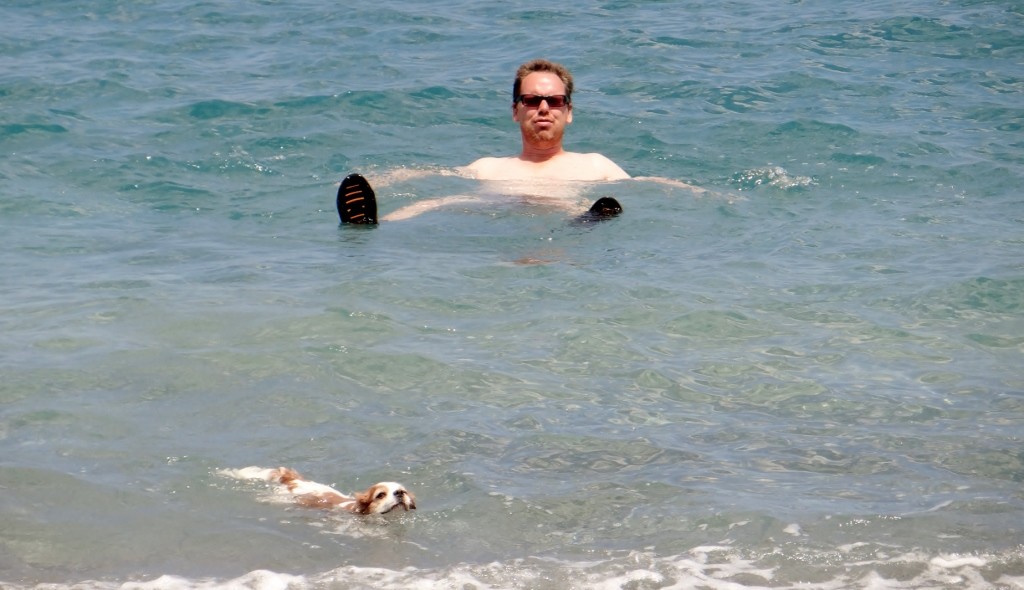 The little harbour is mostly filled with fishing boats, just what you'd expect here, but there is also something you wouldn't expect: an out of service pleasure cruiser, the sort you'd see taking people for an evening out along the Thames in London. I say out of service, looted might be a slightly better description, its windows had all been smashed and anything of any value taken, except the life jackets for some strange reason. I was sorely tempted to get one to add to my limited souvenir collection, but would have to have walked past all the tavernas with a few locals in wearing or carrying it, so I decided against it.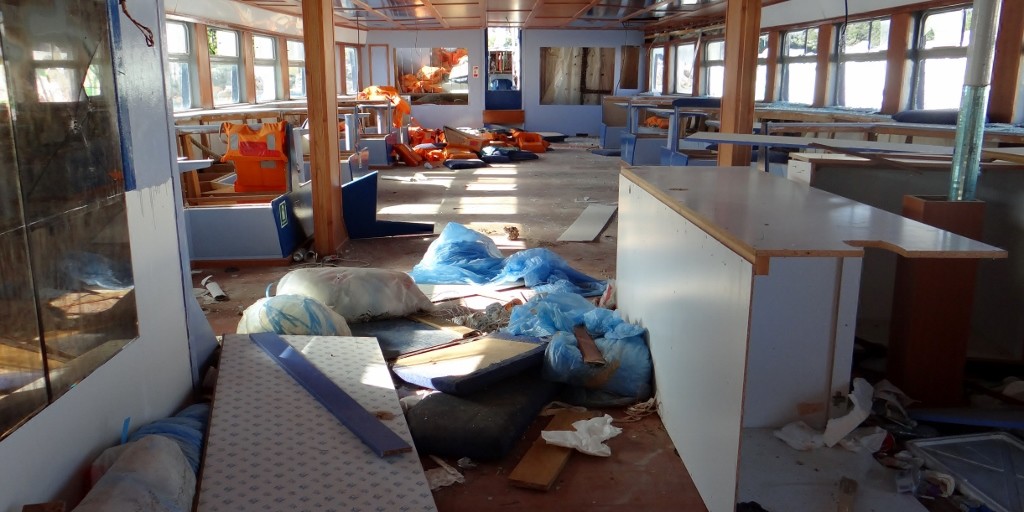 A mini-milk style ice cream for €0.50 powered me back to Dave, Jay abstained dreaming of what he's going to cook for tea while Charlie helped by licking the stick to make sure there was none left once I'd eaten it all. We shifted Dave along to the nice flat lay by and Jay topped up Dave's water tank using once of the beach showers (in Greece a red tap means it's drinkable, and at the bottom of the shower was a red tap!).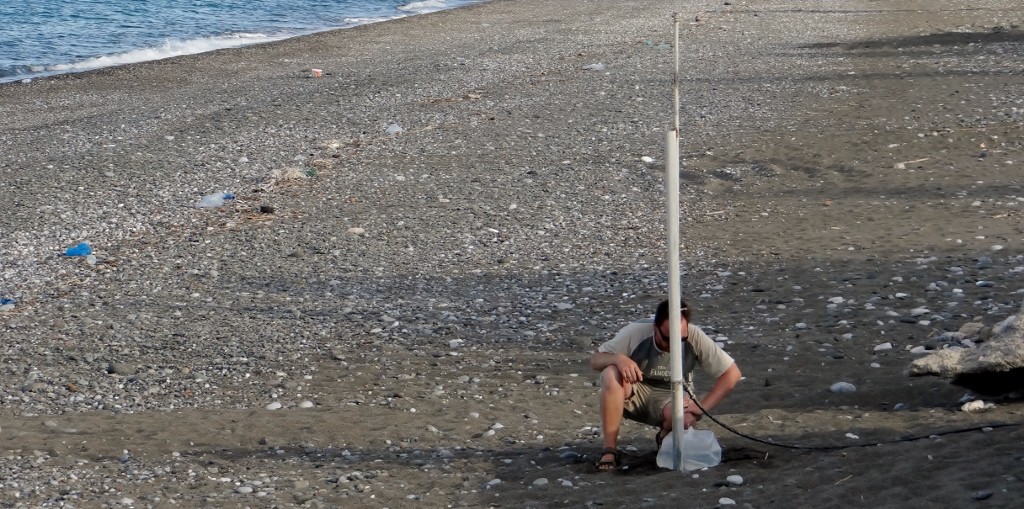 We're settled in for the night with the sea lapping on the beach next to us and the sun going down in Dave's windscreen. Tomorrow we need to get a few more miles in and maybe even get off Evvia if we're going to stand a chance of being back home this year!

Have a great weekend.
Ju x