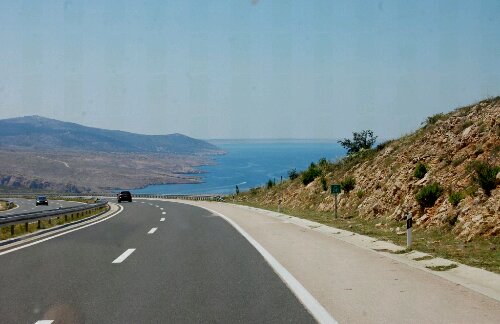 Dave the motorhome is trying to cool down at Autocamp Ninska Laguna in Nin (N44.24713 E15.17401).
We went out for a meal at the restaurant next to the campsite last night. It was a strange place, think of a posh motorway services made of wood. It had a self service section on one side and a restaurant on the other. The man from the self service cash desk brought us menus and after many hours of walking round the lakes we should have been starving, but it was still hot and getting on for 9pm. Jay had squid while I was intrigued by a mince meat pastry with cheese, served with fried potatoes, salad, stewed vegetables and rice. It turned out to be a mince meat pattie – a hamburger – with many accompaniments, but and was very good. As we ate a coach turned up, let it's passengers out for 15mins – big rush to the loos – then departed, this confirmed it, we were in a service station.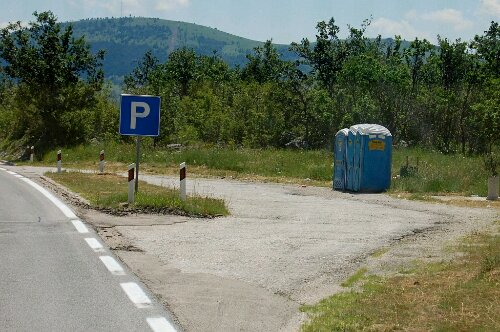 This morning we got on the road only to find that it must be roadwork Monday, they were everywhere. Firstly we reached a few kms where the top section of the road had been peeled off, everyone crawled along avoiding where they could – still it saved closing the road or putting in traffic lights. We decided to go and see some real Croatia, so picked a decent sized town a bit further south, Gracac, and headed there to see what we found.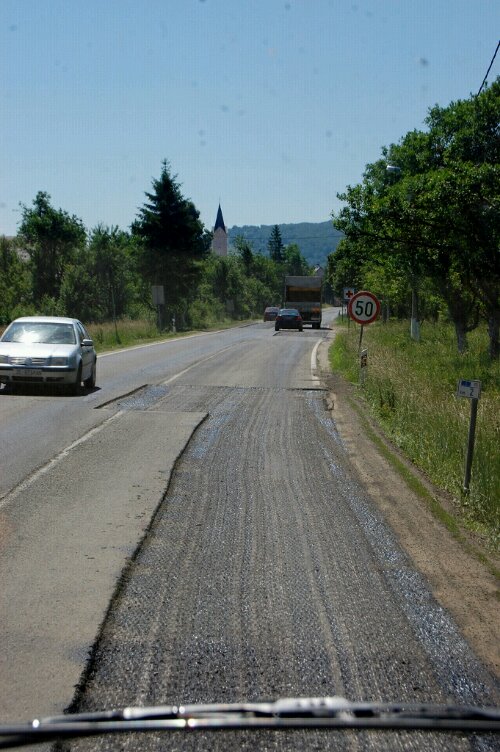 As we drove along we discussed the war here just a few years ago. The receptionist at the campsite must have been around 4 or 5 years old as people were shooting and laying mines around her village. If you didn't know the country's background you could drive through oblivious to it's recent turbulent past, but knowing some of what went on we could see abandoned houses, bullet holes in render, ruined churches, graveyards where only half the plots are looked after and have way too many new headstones for the size of the small village and memorials.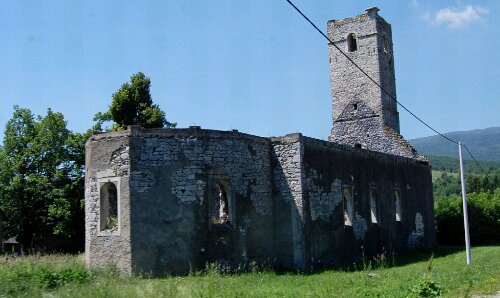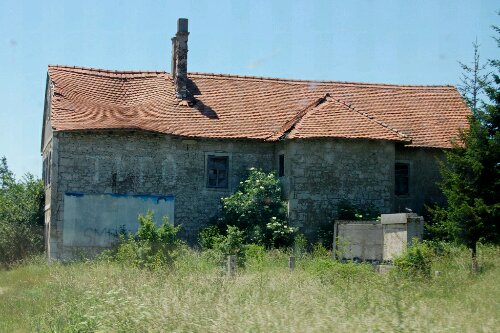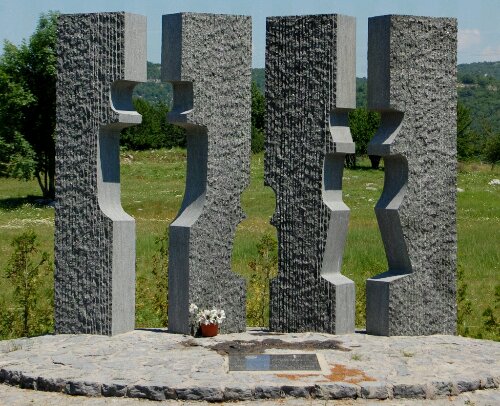 At Gracac we found a small town with not much going for it, we looked for somewhere to stop but struggled until we were quite a way out. We were hot so we stopped and ate an ice cream and some melted jaffa cakes and agreed it was too hot to go walking around, so we set a route for the coast again in the hope of a sea breeze.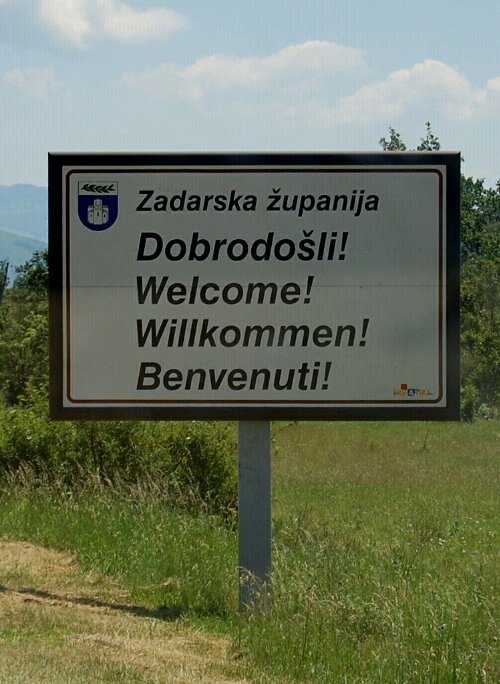 We got plenty of time to look at the beautiful countryside around us as we reached the roadworks which did have traffic lights. For a while it was like being home as we droup on the left – the right carriageway was dug up. One set of lights was red for ages, eventually we gave up waiting and drove through, another set had locals driving through on red and dodging oncoming cars when needed – but there was so little traffic on the road it was only a problem to the people waiting for the green light – grrr.
A quick check of the map and I realised satnav was sneakily taking us towards the toll road. Unable to face the queues at the traffic lights again I decided that we might as well cough up and use the toll road to cross the mountains to the coast, otherwise it would be a long, hot drive rounthe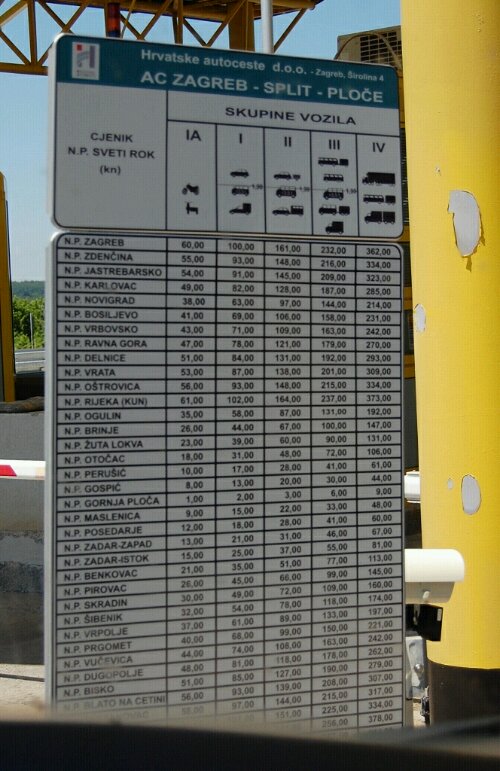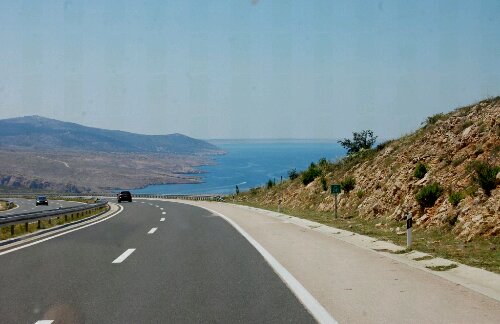 31kn (about €4) and a cool 5km long tunnel later we were back on the coast at Nin – the oldest Croatian royal city and home to the smallest cathedral in the world. Only the car park no longer allowed motorhomes to stop overnight, so we drove on over the bridge to the island of Vir.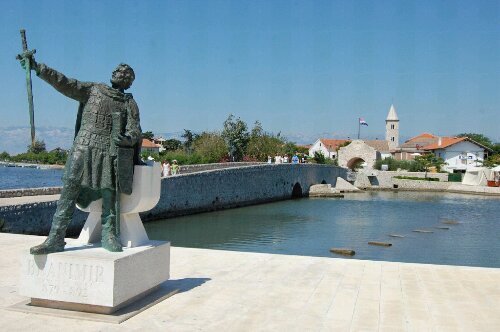 For a small island it had many, many signposts for places not listed on our map. Tempers frayed as the temperature rose in Dave's cab and the road turned to gravel.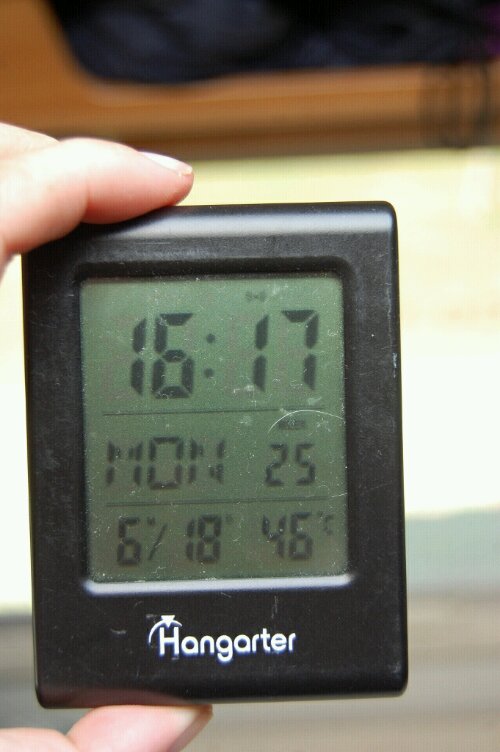 Our databases held no help, only addresses satnav didn't recognise, so we turned to the campsite books. A u-turn and more tight, twisty narrow roads and we left Vir. It could be an amazing place but we had driven through the building site part of it and were in no mood for exploration. Back at Nin we found the campsite offering ACSI discount (€12 a night) and parked up. We're not going to move for at least two nights, we need to recover. The sweat dripped off us as we got out the awning and chairs. In the words of Peter Kay 'we like it hot… but not this hot!' As we go further south it'll no doubt get hotter, we'd better stock up on more ice creams!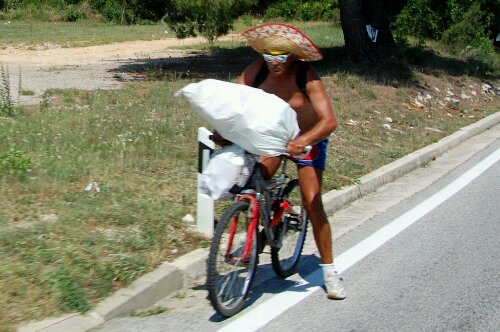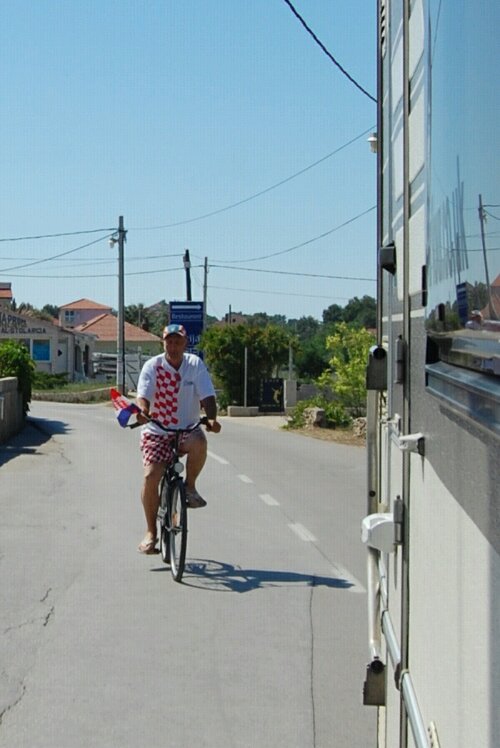 Ju x