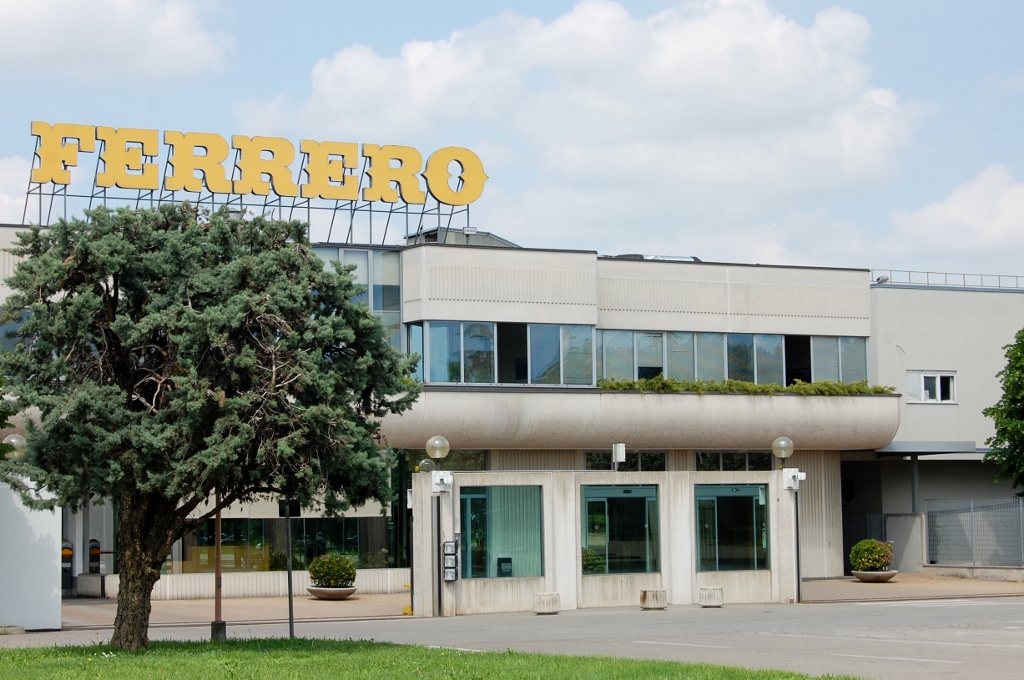 We're here: N44.89841 E8.20958
Weather: I like it hot… but not this hot! Seriously it's toasty here (sorry to all your folks back home)
Before we could leave Cherasco this morning we had a job to do, film the milk machine we'd discovered yesterday!  We couldn't capture the moo as it was a lot noisier around us than it was last night, but here's me getting some lovely fresh milk.
Andrea who lives in Italy has been in touch via our comments section and said the machines are quite normal around here – I'm loving Italy already, but if these are everywhere I might have to move here (or should that be moooove?).
As we drove to our next destination of Alba (which I think is also a cheap electrical goods brand back home) we passed through Cinzano. I looked around to see if we could see the factory in case there was a tour with freebies, but could only find a Diago distribution centre and a cafe across the road called Cafe Cinzano. So on we travelled.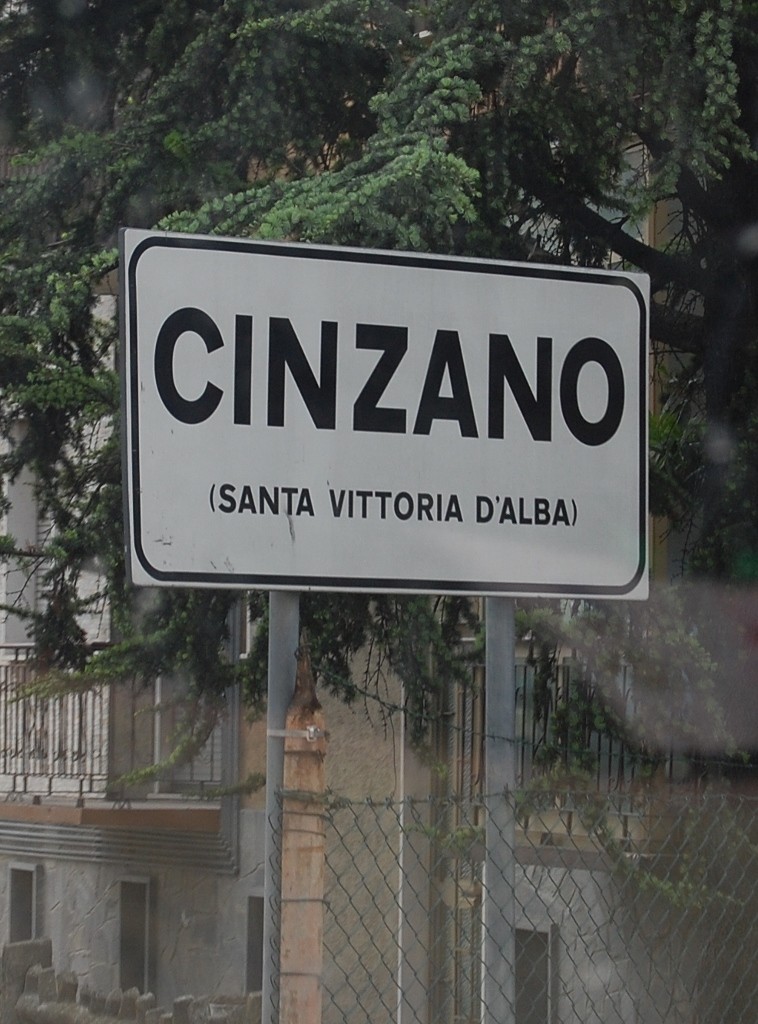 We reached Alba and the traffic, we hadn't seen so many cars in a long time. Eventually we found a space to park behind a fun fair which was setting up. It was only a short walk into the town and we were soon at a very helpful tourist information office. The lady kindly printed out the maps for the Giro d'Italia bike race – it looks like we're going to try and catch it on stage 16 or 17 on 22/23 May. They're both mountain stages, so we'll be parked up somewhere precarious waving our St George Flag and Union Jack bunting at Mark Cavendish – I think it's shown on ITV 4, so once we know which stage we're at and where we'll be parked we'll let you know so you can keep an eye out for us!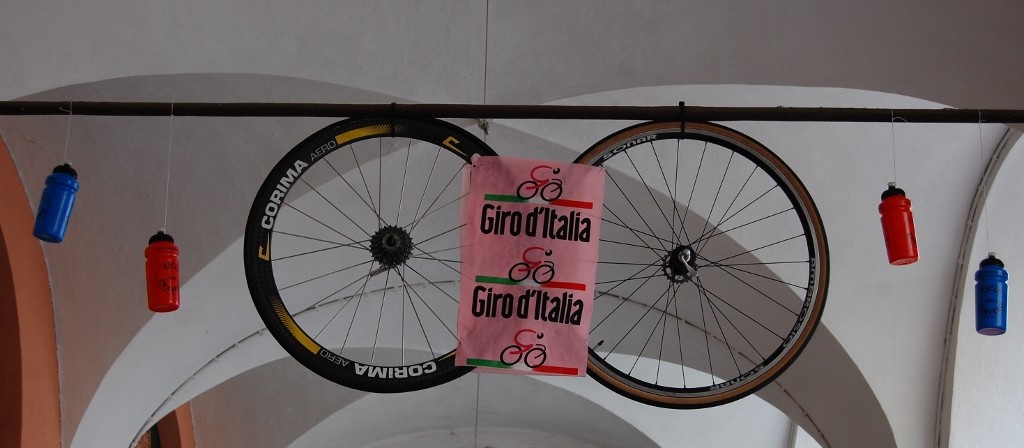 After sitting outside the tourist office for about an hour using their wifi – it seems even in McDonalds you need an Italian SIM to use the free wifi :( – we walked around the town soaking up the relaxing atmosphere. People sat and ate in the sunshine and we treated ourselves to an ice cream. I've suggested we try a different flavour each time we have an ice cream – today started easy, J had Crema and I had Chocolate (Charlie, or course, had a bit of each!).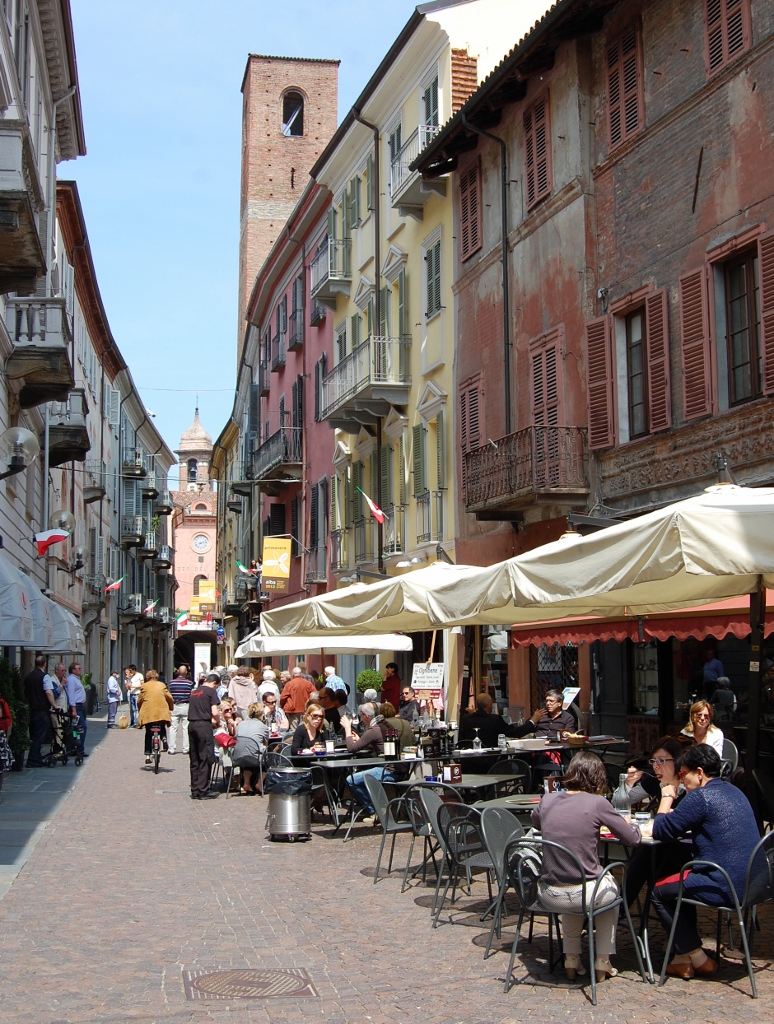 As we left Alba we nipped into Willy Wonka's Chocolate Factory, well not quite, it was actually the Ferrero factory where they make Ferrero Roche, Nutella and Kinder – heaven for me. The smell was gorgeous as we pulled up outside reception. But they don't do tours or allow visitors, so it looks like I'll just have to console myself with the jar of Nutella in our cupboard – come on Ferrero, sort it out, you could make a fortune offering a tour or factory shop!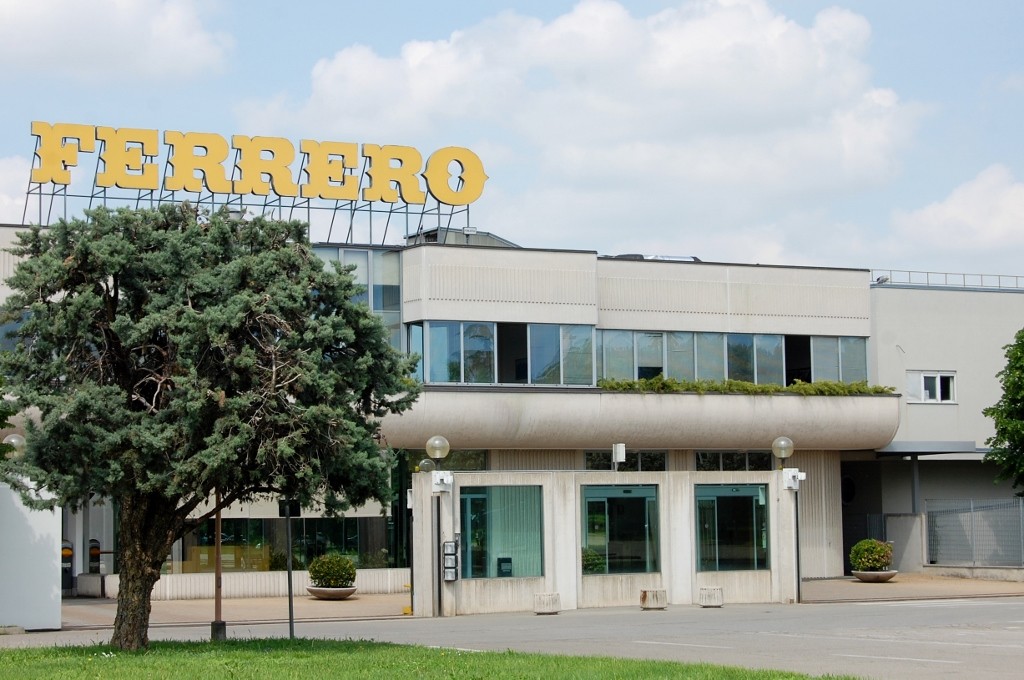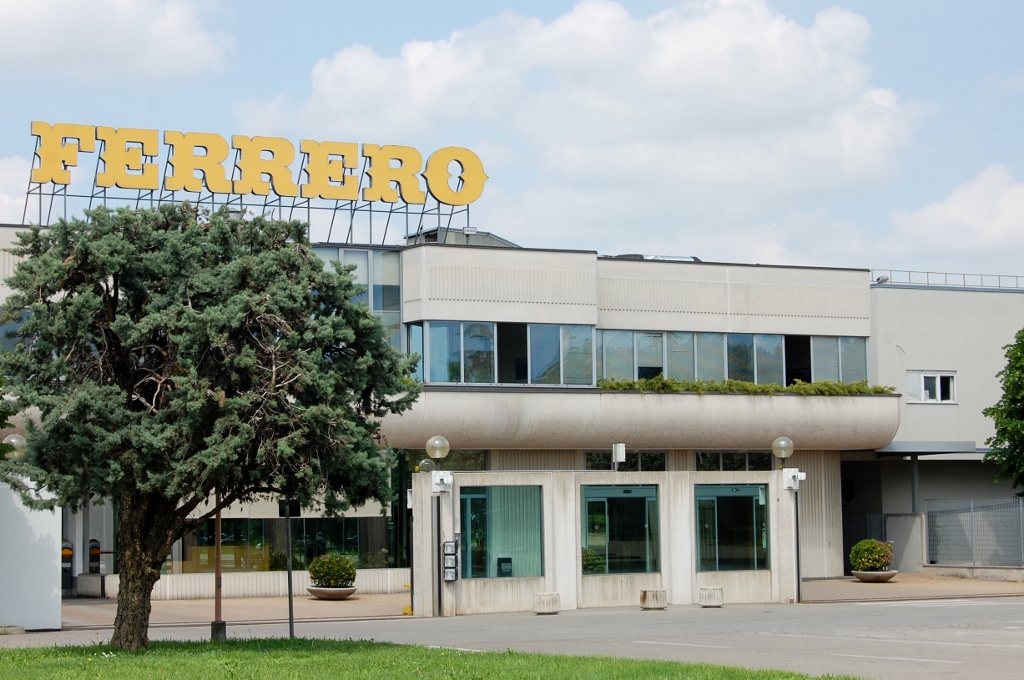 Disappointed by the lack of chocolate goodness oozing from the factory I wasn't really paying attention to where we were going and soon sat nav had us on a toll road (probably revenge for driving around Alba several times trying to find a parking space), it was only €2.60, but it ran parallel to a perfectly good free road – looks like we're going to have to keep an eye on her if she doesn't know which roads are toll or not. What makes it even more confusing is that the normal roads have blue signposts and the motorways green – opposite to the UK.
Soon we reached Asti, home of Asti Spumante, Moscato d'Asti, Freisa d'Asti and several other sparkling wines. We have a list of the 'gastronomy jewels' of Asti from the tourist office. They all sound mouth watering apart from 'cooked and raw salamis made of pork and donkey meat'. If you stayed too long in this region of Italy you could get seriously fat, the food all looks and smells delicious – we've yet to taste any as we're still full of French supermarket stuff that needs eating, but we'll get round to it, soon.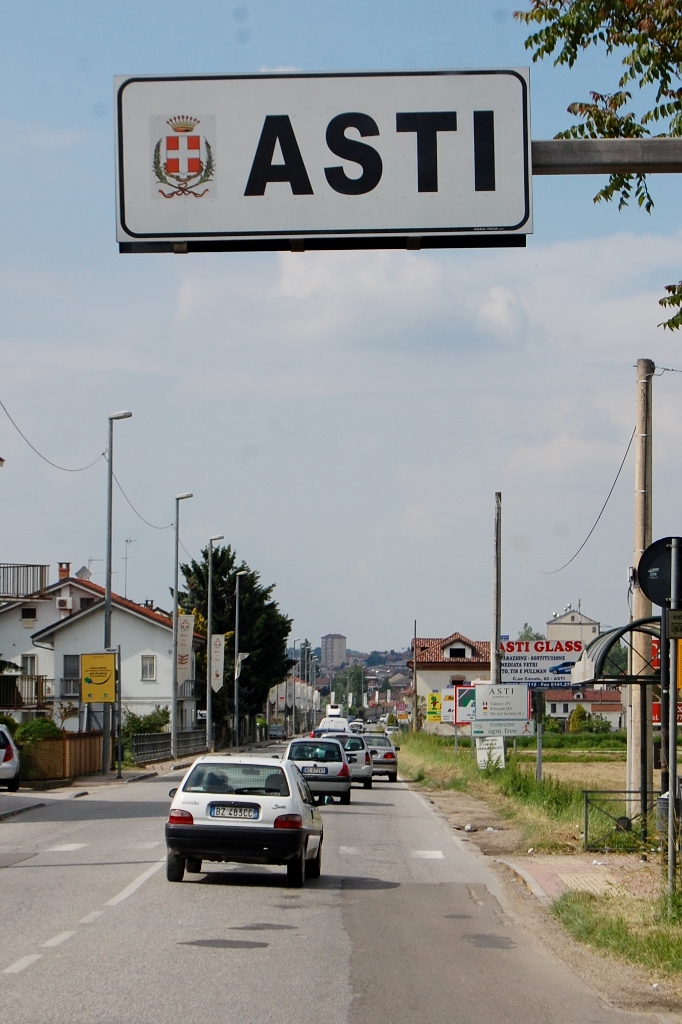 We're parked up in the main car park for Asti, just up a few steps to our left is the main town, towers, churches, museums, palaces – all just a few meters away. And the cost of stopping here for the night, nothing!  See why I love Italy. This is an Area Camper and many towns have them (like French Aires) and so far we've stopped on three great ones. It's market day here today and that's taken up about a quarter of the car park, but there's still about another two football pitches worth of space – although it was all full of cars until an hour ago, looks like people are finally heading home and the market is packing away. It's been roasting in Dave with the sun beating down on him, while J and Charlie sat it out (and chatted to the local police who stopped by), I scouted around the town for the tourist office to check we were parked in the right place – we are. I also braved the mobile phone shop and for €20 got us a 3G SIM with 5Gb of data on it – it was the lowest amount they had – so no more sitting on tourist information steps for us, we're connected again.
If you read our account of crossing the Col d'Allos a couple of days ago and wished we'd made a video of it, well we did, and thanks to Alba tourist office's wifi we've been able to upload it – enjoy (and keep an eye out for a bonus video featuring Charlie coming soon!)
Ju x