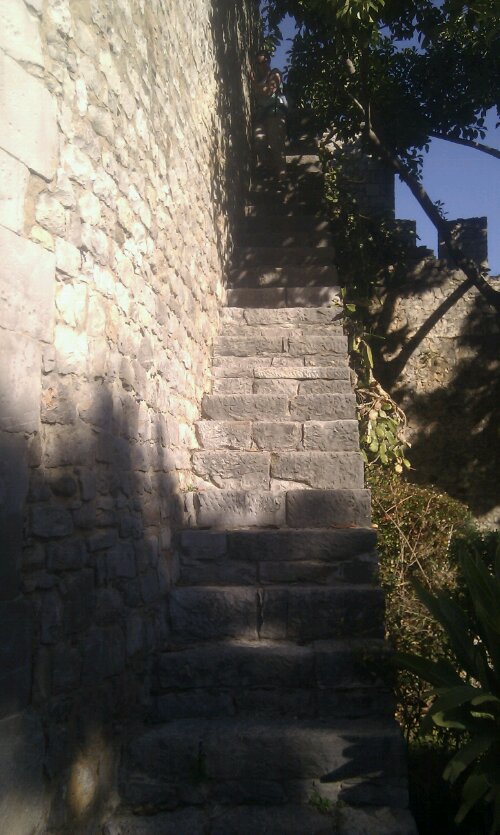 We're here – N37.13628 W7.63874
Weather – sun, sun, sun!
The eagle eyed amongst you will no doubt notice that we've moved slightly, yes we changed pitch to be nearer the wifi. We're also now next to a few other Brit vans (one from Derby!) and we've been chatting to them about their experiences and ingenious van modifications – I think a trip to Mr Bricolage (foreign B&Q) is in order.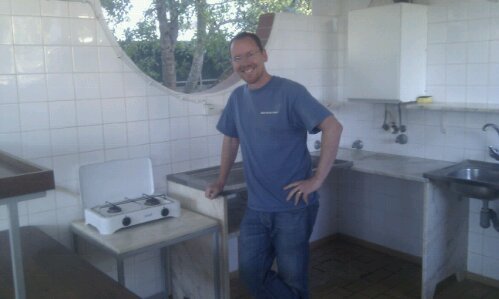 Today we've had a lovely relaxing day wandering around Tavira. We actually made it into the town centre and had a drink and toastie in a cafe in the main square – feeling flash. We'd had a message on Facebook from our friends Mr & Mrs Black who've visited their friends place in Tavira a few times, so a big thank you to them and their friends Val for all the tips.
As Val rightly pointed out, a lot of places are closed on Tuesday, but we still managed a heebeegeebee climb up the old castle walls (you can tell health and safety hasn't reached Portugal yet!) and a look at the outside a few of the several churches in the town.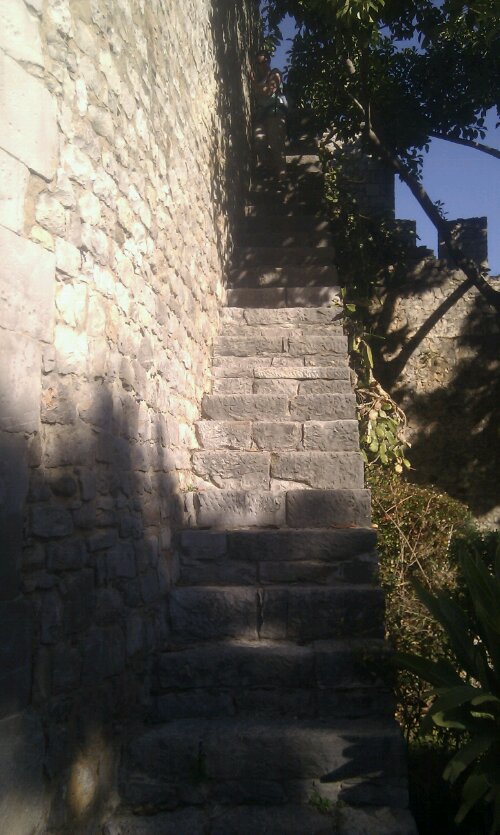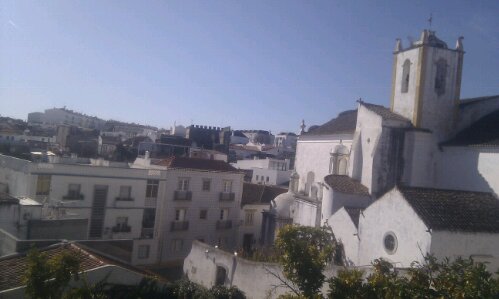 We wandered up and down and over the river. There we saw loads of fish waiting under the 'roman' bridge (it's called that but the information sign next to it says it's not roman!) for some food to be swept their way, and loads of unfortunate fish lying belly up on the bottom of the river under the fishing boats – the ones that almost got away?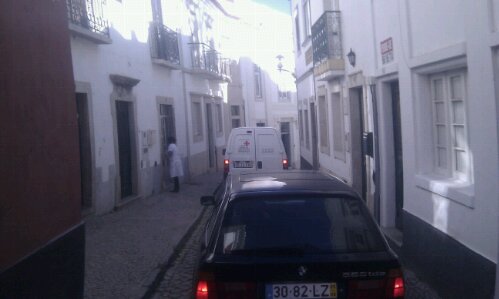 The sun shone down as we strolled through the narrow back streets of tiled houses and we realised that this is our last full day in Portugal, and one thing I will miss is the tiled houses with their many, many patterns.
We've been here for just about 40 days. Before we drove over the bridge from Tui all we'd seen of Portugal was a week in an apartment in the Algarve. We were in for a shock. Firstly it took ages before it stopped raining. We knew Galacia was famous for it's rain and while I didn't really think it would stop at the Portuguese border, I hoped it wouldn't be too far down the country (in reality the rain line is drawn around Lisbon). Everything here is so much more like England than Spain or France, it's sort of their second language (or first language when you reach the south coast), I guess a lot of that comes from a lot of the tv being in English with Portuguese subtitles, and movies in the cinema.
I guess if I had to pick a place to return to it would be Porto, where we parked was a bit scary, but I really liked the city. We've already said we'll come back and visit Lisbon on a plane as it had so much to see and do that we couldn't do because we had Charlie – but he's worth it!
I've really loved being in Portugal, but do regret spending all this time here and only learning about three phrases, which I usually mumble. The people have been very friendly, welcoming and accommodating. Stuff hasn't been as cheap as we thought and we haven't seen too many signs of economic crisis – but people here do work hard to earn a few euros. I hope we do come back soon, but for now it's time to head back into Spain – now where did I last see my Spanish phrase book?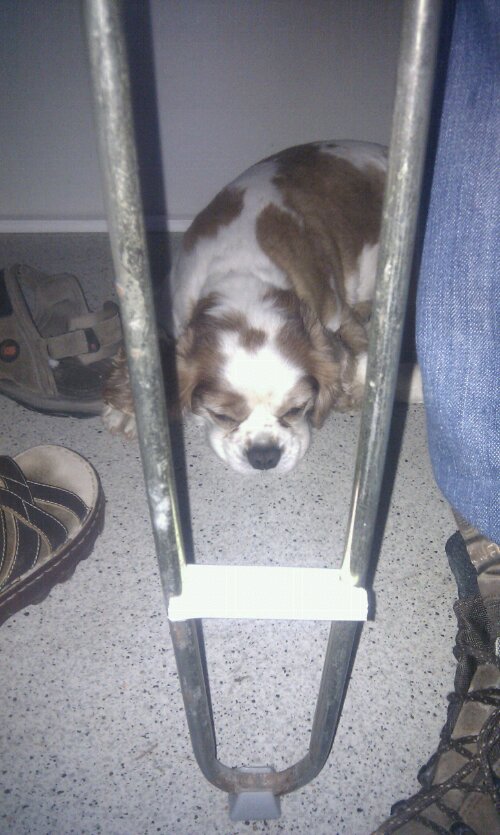 Ju x