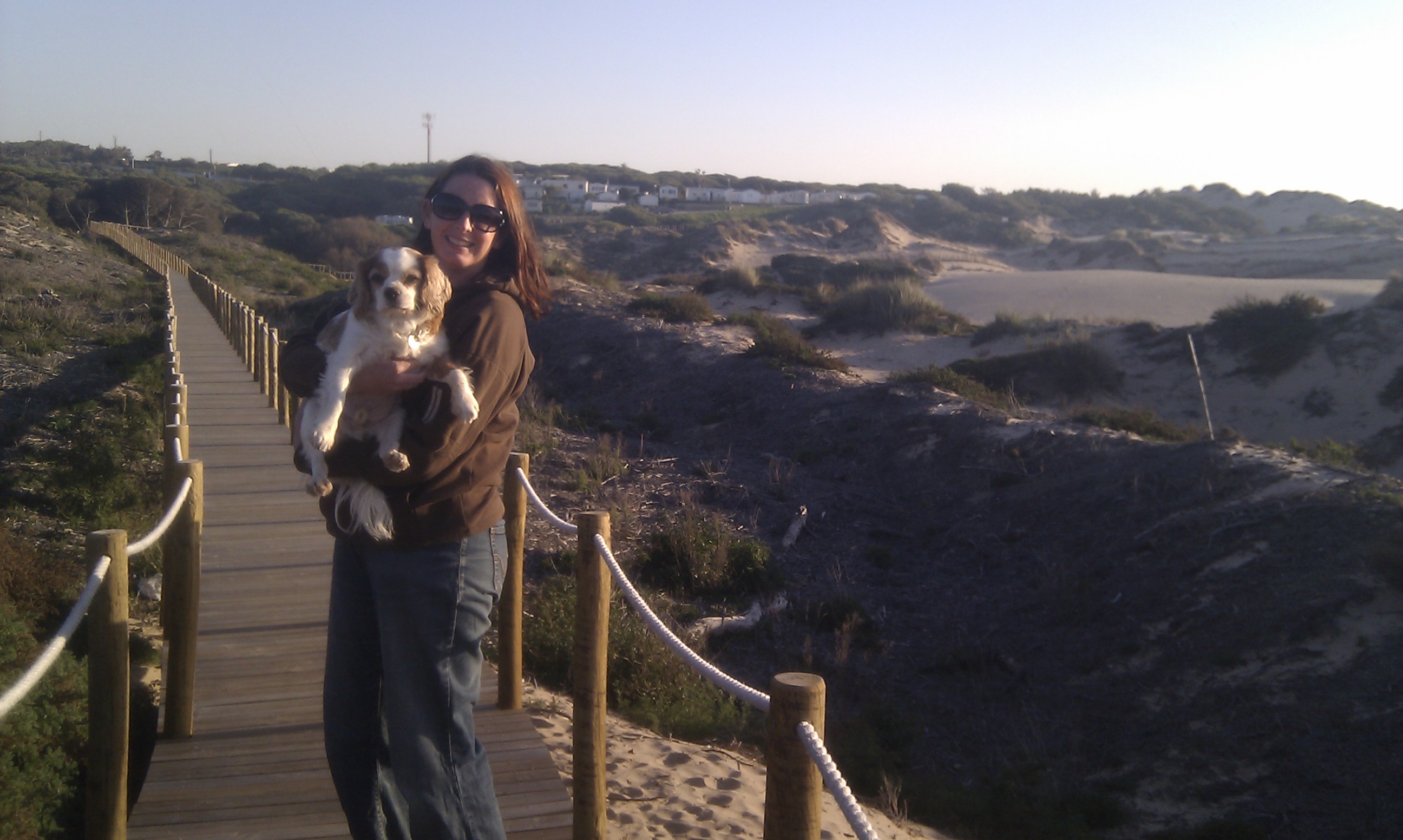 Weather – pure blue sky all day. Cold now that the sun's gone down. The campsite leccy bill will be sky high as we've all fired up our heaters, and will also have tent heater going again tonight.
We played 'Know Your Partner' last night. A sort of Mr And Mrs type game for those old enough to remember it. Guaranteed to cause marital disharmony, and it didn't disappoint. The surprise cause of much angst was the huge effort to understand the rules, rather than the 'do you ever fantasise about workmates' type questions! After Marc and Jacqui had finally won, Ju grabbed Pass the Pigs, far more my level of game (you throw two small plastic pigs like dice and get points if they land on their feet etc, good, clean, simple fun).
We quaffed a good deal of vinho verde, beer and port, and regretted it when we found ourselves trying to fix a rapidly defrosting fridge at 4am. Fuses checked, cupboards emptied to check RCDs, bonnet removed to look for more fuses. No joy. We finally gave up and woke Tina (a thousand apologies Tina) who very kindly packed our food in her fridge and freezer. Seems we had the fridge running on both 220V and gas. Muppets.
Believe it or not, some days of travelling aren't relaxing. Driving a very slow motorhome amongst Portuguese cobbled or generally broken narrow roads is a bit taxing at times. None of that today. We've had a breakfast bbq, lunch in a small local restaurant and Charlie and I have been for an accidentally long walk (see video).
Ju's headed to the campsite wifi room to test skype before tomorrow and I'm sat next to Charlie who's munching his bone. The fridge is sorted so beers are chilling (well, they will be now I've remembered to put them in there). Happy Christmas Eve everyone, have fun tonight.
Cheers, Jay