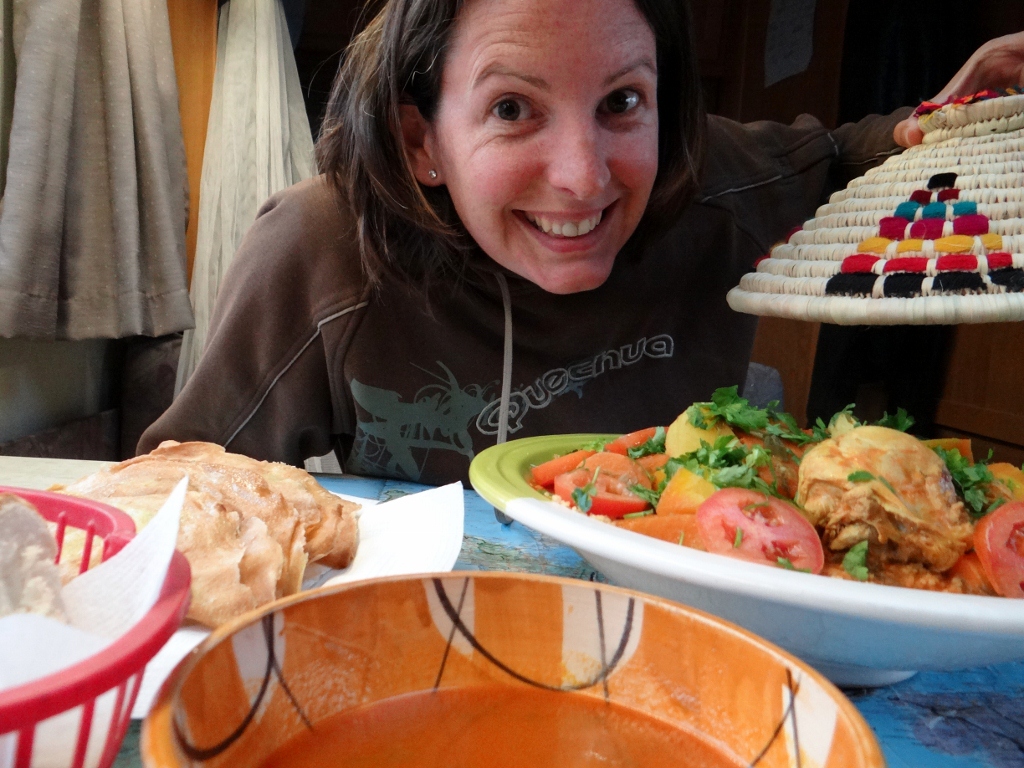 Dave the motorhome hasn't moved, he is still parked up inside the safety of the 600 year old walls of Ksar Metameur. We saw on the news websites last night that a general strike had been called across Tunisia for today, leading to speculation of protests and clashes. We'd originally planned to head to the last town before the Libyan border to see the Libyan market there, but thought better of it. Instead, obviously, we erred on the side of caution and stayed put in our safe haven.
We were woken at 5.30am by the call to prayer from the mosque which is right behind us. Here they don't just sing out the usual call, they seem to sing two tunes, and it goes on for about half an hour, complete with microphone taps and coughs. I crept out of bed and turned our electric heater on as it was getting chilly, then we both nodded back of to sleep.
Waking around 8.30am Jay checked what was happening in the news on the internet while I got dressed. As I pulled down the towel we use to cover the rear window (the roller blind sticks and is a pain) there were a couple of faces there – European faces – the tour groups had arrived early this morning. Fortunately Marbourska (still not sure how to spell her name) was already here with geranium teas on the go for the punters. Plonking ourselves down in the sunshine we were presented with Berber bread (a warm round of dense dough) and a plate of local olive oil to dip it in for our breakfast – along with the obligatory tea.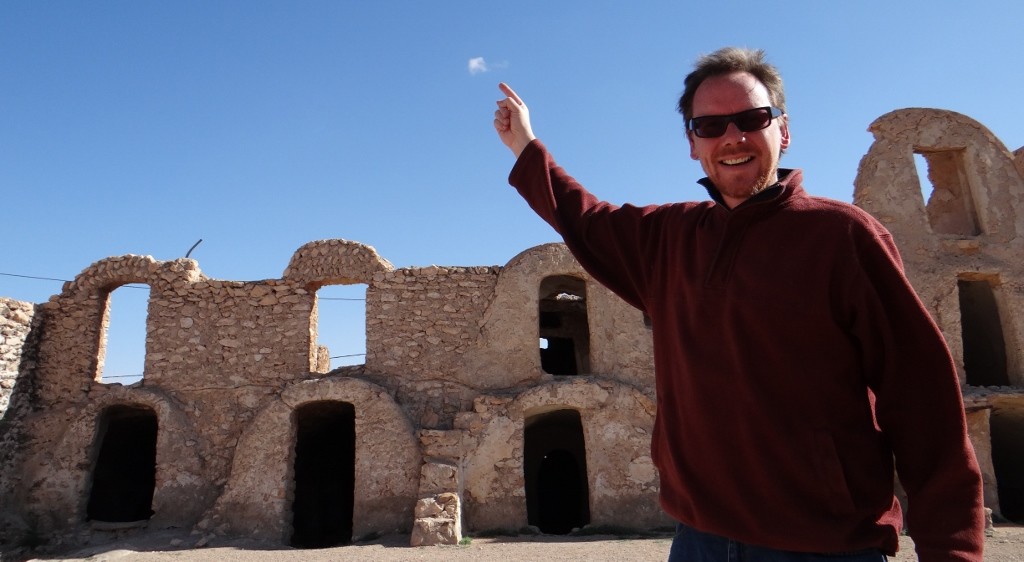 The day carried on like that. Marbourska pottered around tidying and cleaning things, sitting in the sunshine and chatting with me (well miming and using my entire French vocabulary) while keeping an eye on the entrance. When a new group arrived the tea pot got heated up. Today there were about six groups in total, each with between four and ten people in them. I never saw any money change hands, so I'm not sure if she charges for the tea or if it's free in the hope that they buy something from her small shop.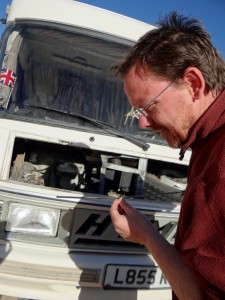 Dave was given a fettle, an oil check and a look to see how easy it would be to clean the sand from his air filter (answer = not easy, we'll wait until we're somewhere that our breakdown cover extends to before attempting it!). Another dust pan full of sand was swept out of him before Jay settled down to some work. In the afternoon we went out for a walk following the road past the Ksar. It went on for about a kilometre before fading into a dirt track – no wonder it's always so quiet here.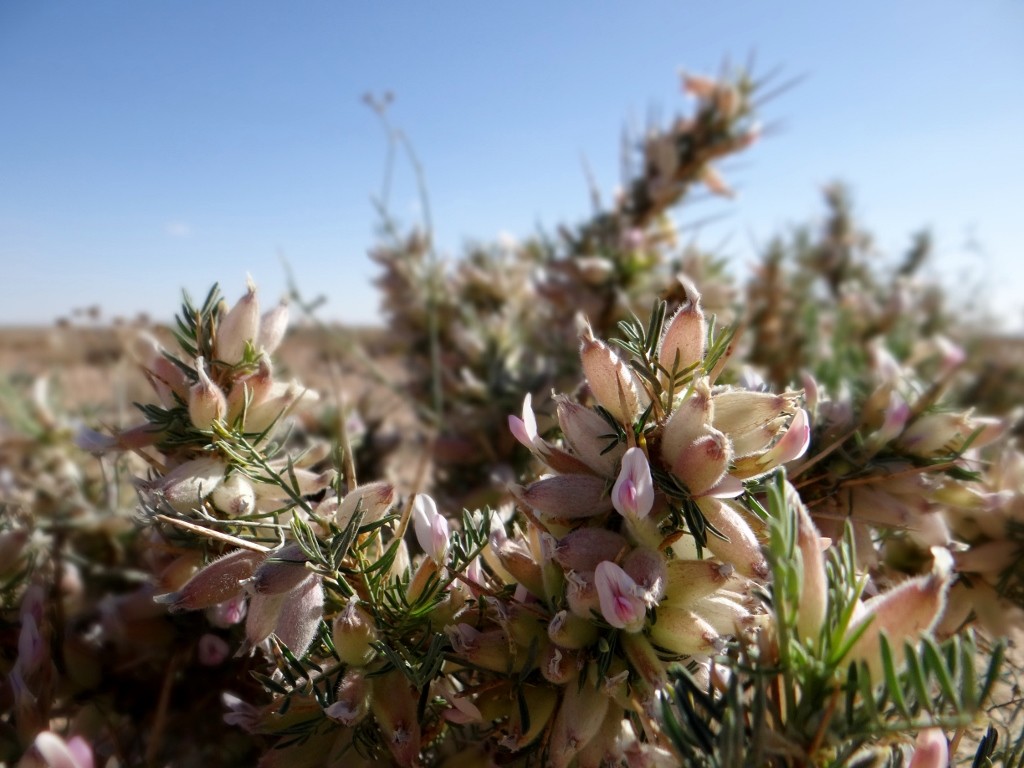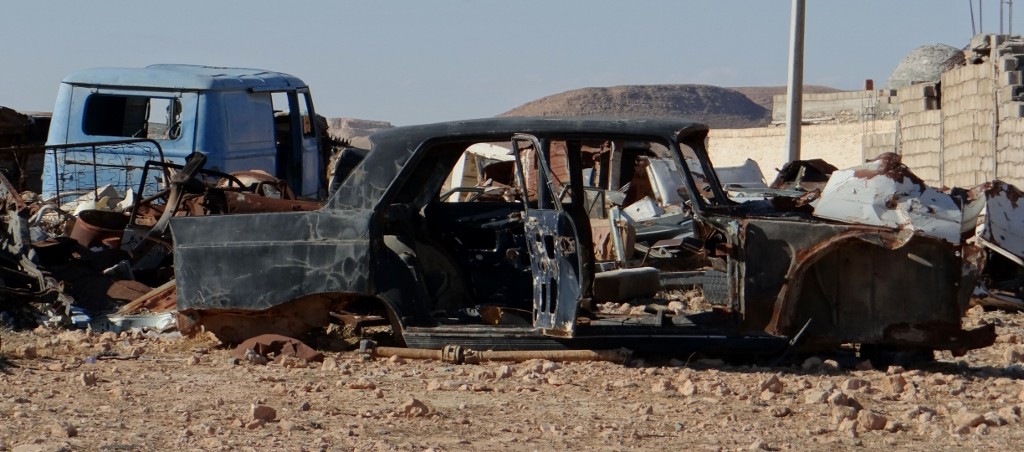 Wandering back into the 'town' – which comprises of a roundabout, a cafe, a couple of shops and a post office – everything looked as it did yesterday. We bought some water and milk at one of the shops, the three people inside all stood transfixed by a small TV on the wall showing the funeral of Chokri Belaid who had been assassinated earlier this week – leading to protests, clashes and the aforementioned strike. None of it made sense to us, so we headed back to Dave.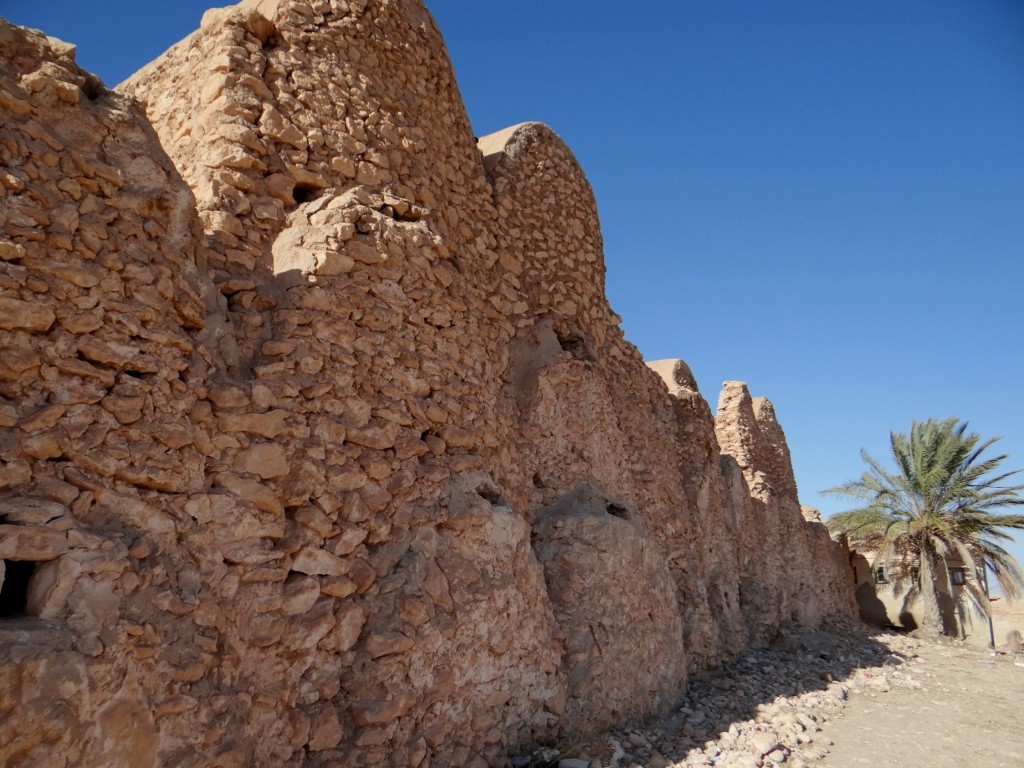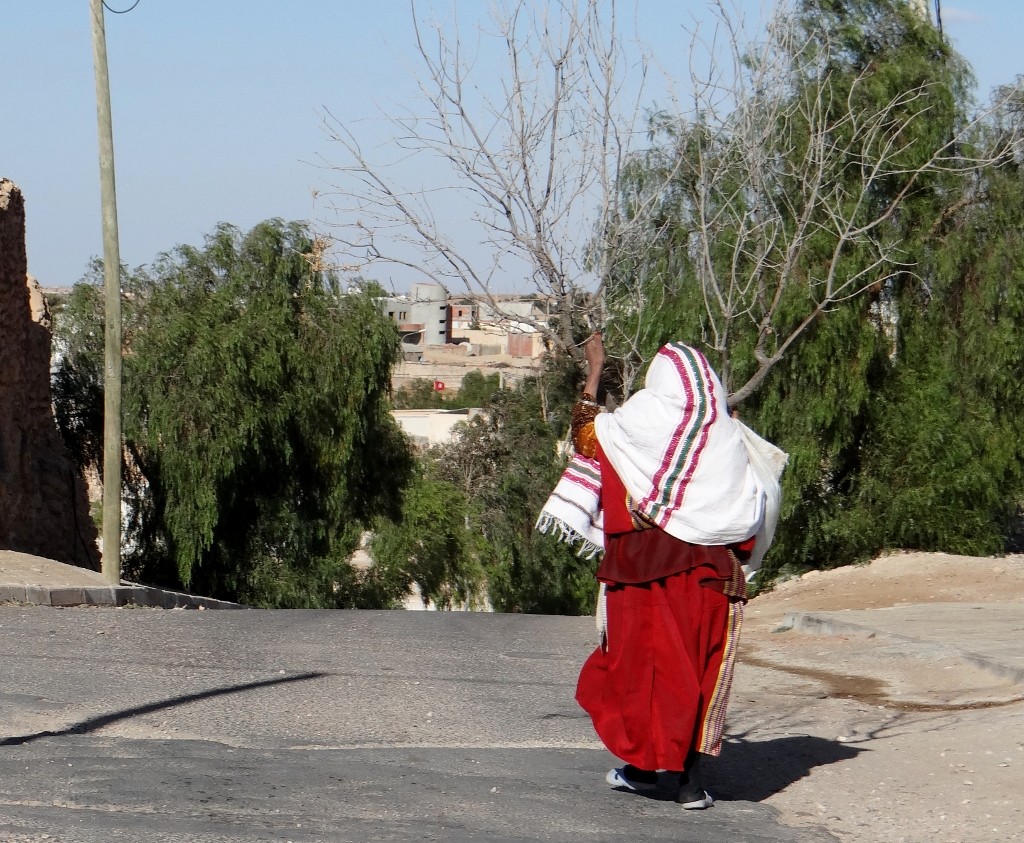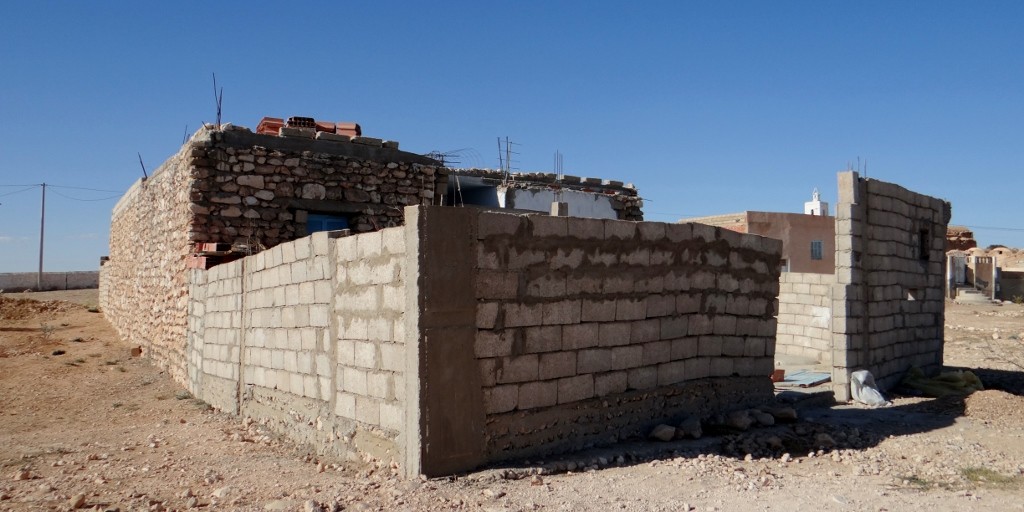 We were greeted by the smiling face of Marbourska as if the events in the outside world didn't matter here. When we'd talked earlier she had told me how in 2010 this Ksar was filled with camping cars (motorhomes), Ben Ali kept everything in the country under a tight control and things were peaceful. Now there were hardly any tourists visiting – not good in her line of business.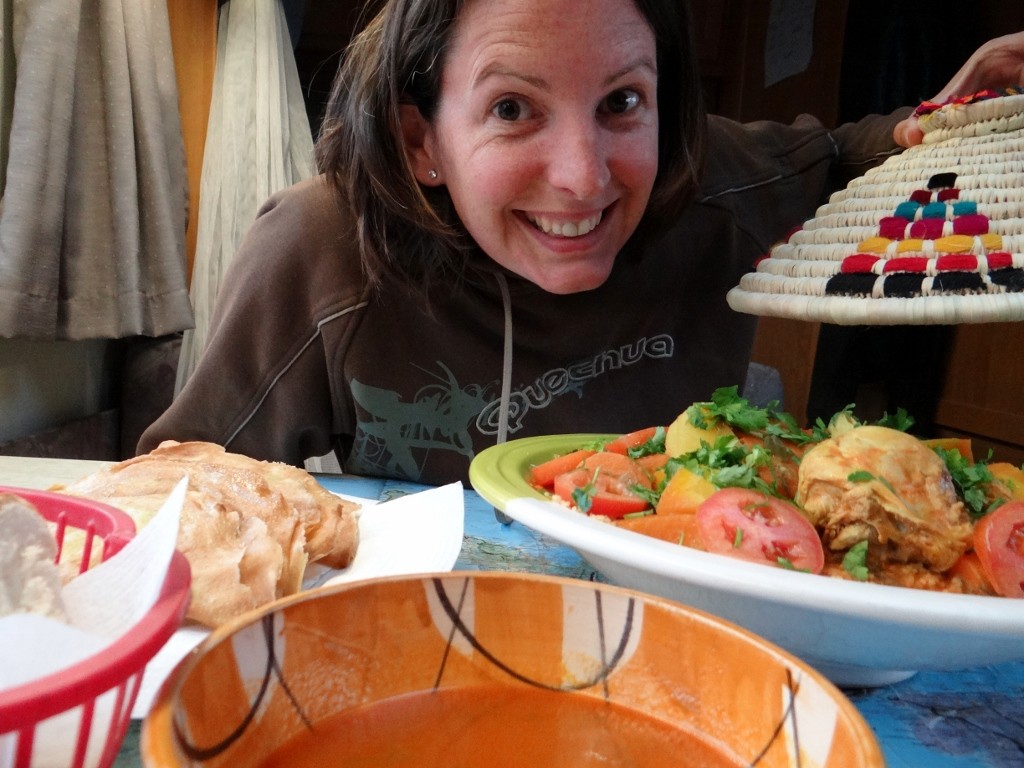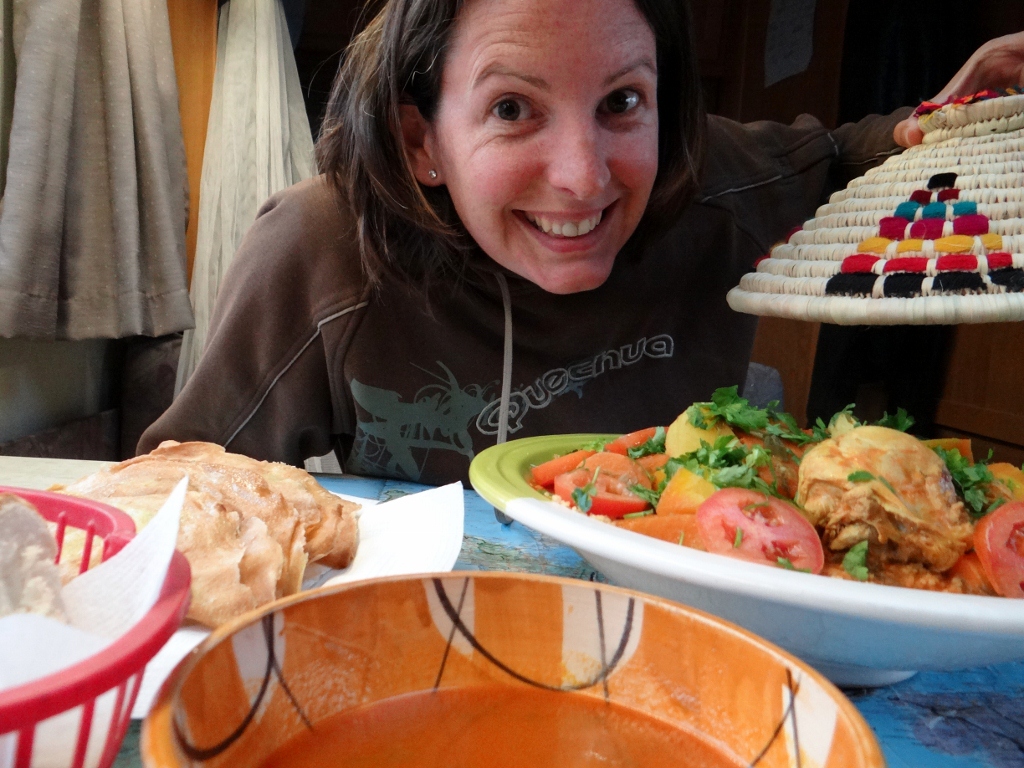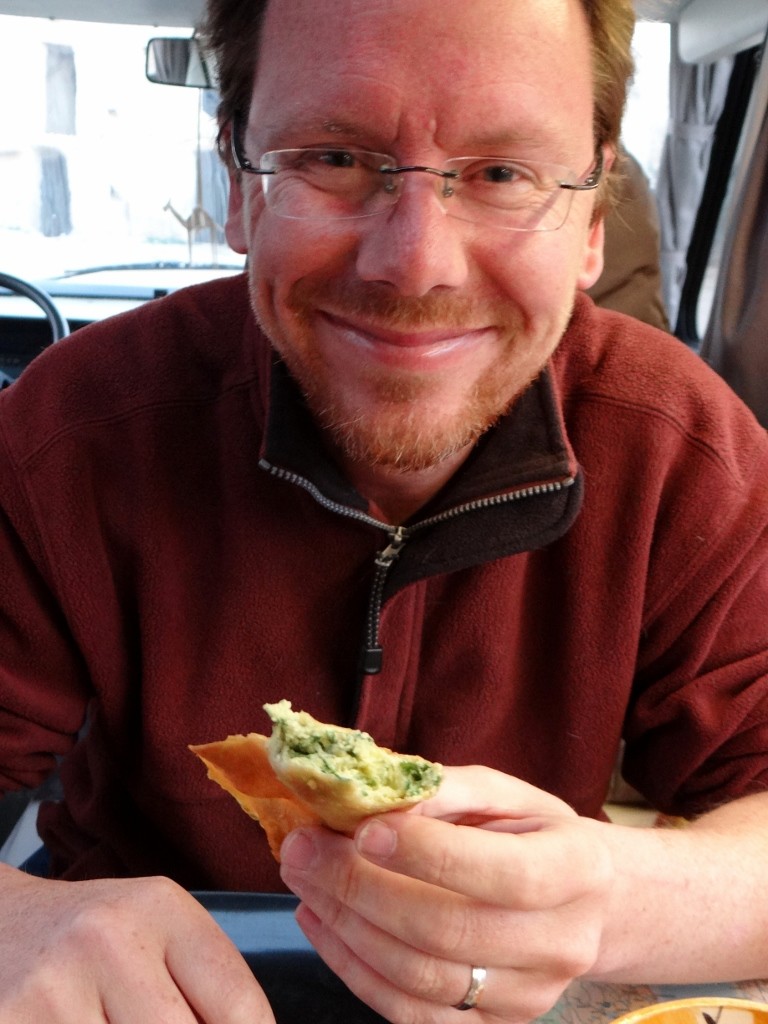 This evening Marbourska and her daughter delivered to Dave's door the source of all the yummy aromas that had been wafting around all afternoon – our Friday night treat to ourselves, a home cooked dinner. She has rustled us up two Brik's each (egg and herbs deep fried in a thin wrap) and a huge bowl of chicken, carrots, potatoes, herbs and couscous. Accompanying that was a bowl of spicy sauce and a round of bread. We've eaten like kings and are both now thoroughly stuffed. Marbourska left not long after delivering our dinner, trusting we'll still be here in the morning to give her back her decorated bowls and pay for our dinner – of course we will be, but as we moved the barrier twice to get in we could easily do the same to leave on our own!
We once again have the place to ourselves, although it feels like the congregation of the mosque are all around us as the service wafts out over the loud speakers (including lots of coughs). We've shut the curtains and poured ourselves some wine – well after all it is Friday night! Tomorrow we'll leave our safe house (Ksar) and head over towards Libya.
Have a great weekend everyone.
Ju x