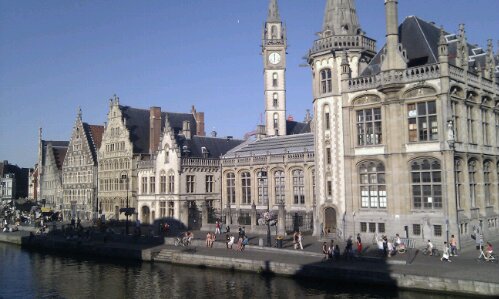 Dave the motorhome is parked next to the rowing lake in Gent, Belgium (N51.050986 E3.680978). The nice lady at the tourist office tries to up sell us to a campsite a few meters away, then concedes that we can stop where we are for 24 hours, for free!
This morning we slept late, well it is a Sunday, then drove around to use the services in the official aire on the bank of the canal – which was full last night so we parked with around 20 other vans in an office car park.
We set off for one of our longer drives, just under 2 hours. We'd been warned that Belgian roads aren't great, sure they're rougher and a tad more bumpy than their silky smooth counterparts in The Netherlands and Germany, but they weren't anywhere as bad as some of the countries we've been too. The other warning we had was that it's an offence to drive through an Orange light, cameras at every set of lights seem to enforce the rule. Dave isn't built for speed, or emergency stopping, and despite my screeching at Jay as we ran an amber light, there was no way he could have stopped for it. On a 90kph road, they can't realistically think Dave can stop instantly – fingers crossed we were going so fast his registration was a blur!
We reached our destination and parked up for a spot of lunch, a rather tasty peppered mackerel salad prepared by my own fair hands. The weather is undergoing a bit of an Indian summer so we stopped in Dave until 4pm then nipped across the road to get the bus into town. It's just over 3.5Km to the centre, so we'll walk back fuelled by a couple of Belgian beers no doubt.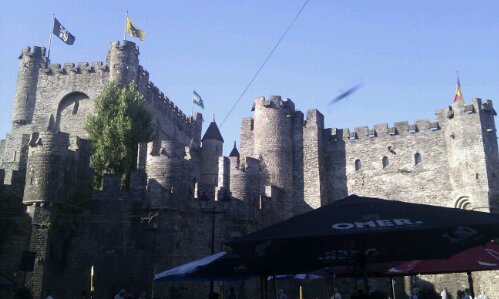 Gent was suggested to us when we put out a plea for where to visit. Daniel, it was a top recommendation. The town itself is full of historical and picturesque buildings reflected in many rivers and lakes. It's also one of the largest car free areas in Europe, so we only have to worry about dodging bikes, trams and buses.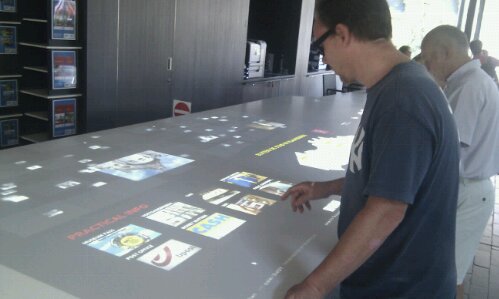 We picked up a walking tour from the snazzy new tourist office with a huge touchscreen counter so you can find stuff out yourself. Since it opened in May there have been 2381 British visitors and it's twinned with a place we know very well – Nottingham!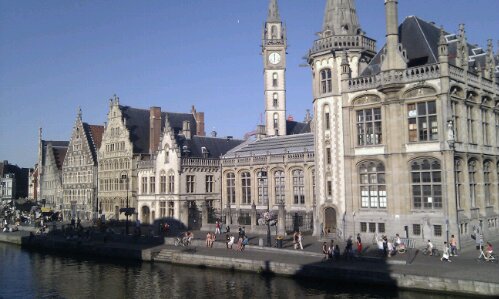 Maybe it's the sunshine, the relaxed vibe, the link to home or the free wifi, but whatever it is I really like it here and thanks to Daniel I too can now recommend it as a great place to visit. As pictures don't do it justice we've videoed it too!
Ju x