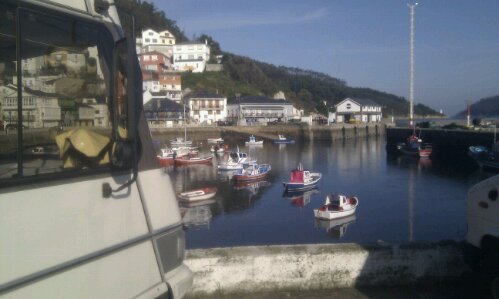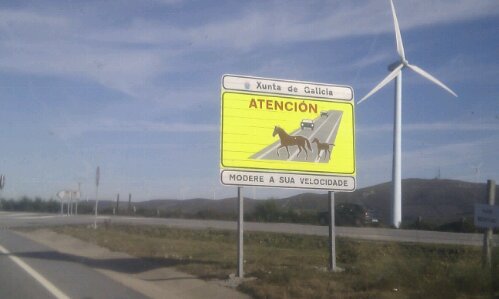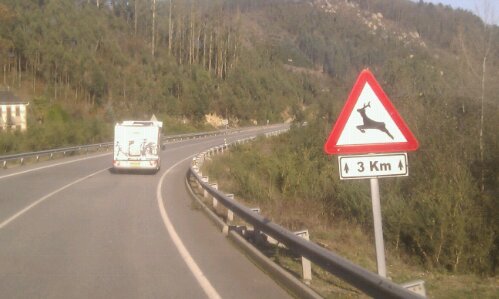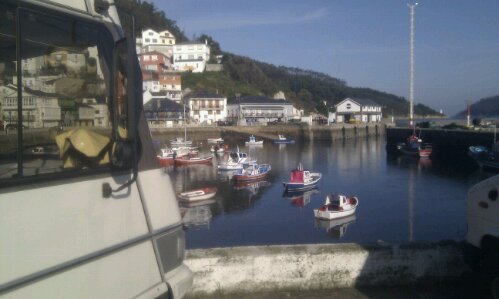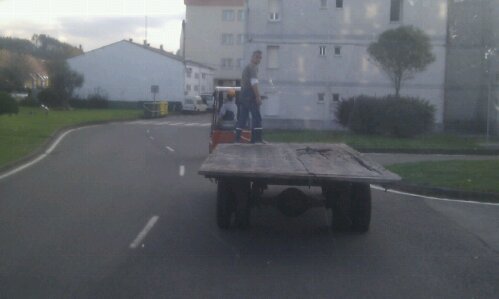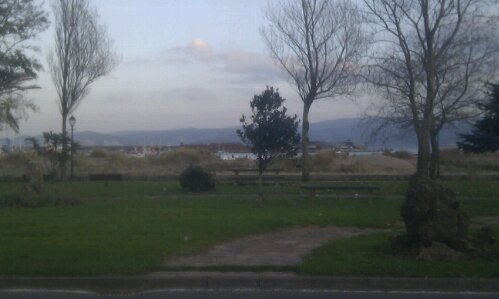 Hi everyone. Greetings from our cheekiest wild camping spot yet, parked up on the main seafront road in Cariño. For the time being we're here, although I'm half expecting to be moved on, we'll see. We're in convoy with Tina and Chris, so there may be strength in numbers?
http://m.google.co.uk/u/m/zf1fLQ
The weather's been sunny as we've driven, getting in a few hours on the road today. The time behind the wheel has allowed me to reflect on a few things:
1. There are plenty of roadsigns about which are of next to no use to me. Take the 'falling rocks', 'leaping deer' or 'horses in the road' signs. These have peppered the roadside for the past few days. What am I supposed to do with this information? If a deer leaps out, it's going to surprise the hell out of me, sign or no sign.
2. It seems our European cousins are taught the 'slipstream' overtake technique. I no longer stress over having cars 2 feet from my rear bumper who weave in and out looking for the pass, then dart out past and nip immediately back in. That's just how people drive here.
3. Three times now we've been on a nice new stretch of motorway which suddenly turns to mud. You see a few cones directing you off, and looking up the motorway, you can see a bit more tarmac, then mud. The only obvious sign here that the money has run out?
4. Ignoring point 3, the roads are very good quality on the whole. Even mountain roads have had good blacktop and barriers.
Anyway, we've weaved our way around, visiting a lovely little 'Robin Hood Bay in Spain' fishing port (big sign: no autocaravanas, we asked anyway and were told no, no sleeping) and watched them land some very large, very smelly oysters. We also made the most of a freshwater tap at a garage to top up, and a car wash to empty grey water (with yet another tap size we have no hose fitting for) . We are turning into real gypsies.
Assuming we don't get moved on, we'll stay here and then head for A Caruna tomorrow, where again it is just a car park, but at least it's an 'official one'.
Cheers, Jay
P.S the last photo is the view from our parking spot. The last to one is of bloke on a trailer being towed down the road by a forklift truck. Health and safety?