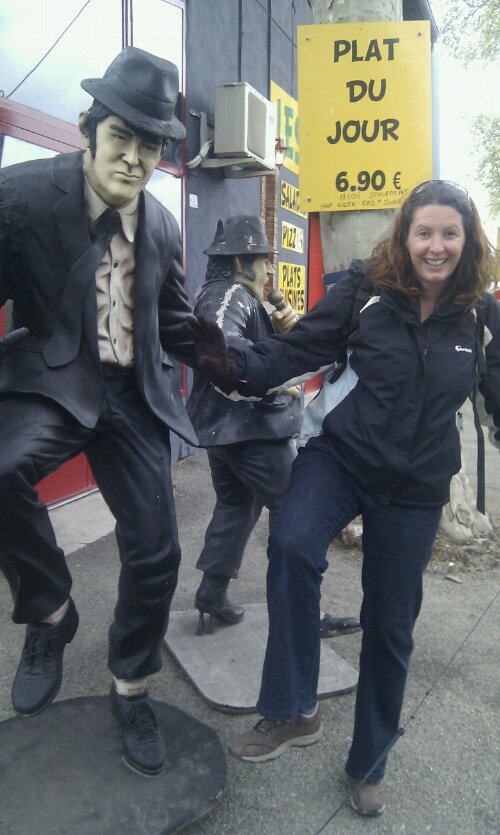 We're here: N43.18822 E2.54888
The weather is: sunny with showers
We stopped up late last night, well late for us, and scoffed a significant amount of the biscuit cake I'd made earlier while watching the film Limitless. Neither of us had ever heard of it, but both really enjoyed.
This morning I got to the laundry early to get everything washed and dried before we left at noon. Only one thing stood in my way, a locked door. Reception and maintenance had no key and surmised that the campsite owner locked it up yesterday when the power was off and forgot to unlock it – he was, of course, nowhere to be found. So, the overstuffed laundry bag was shoved under the table in Dave and I did the Friday budget (€243 spent last week), then headed off for a shower. Brand new unisex block, but random amounts of water on each button press – I hate push button showers.
As we were leaving we spotted a Brit van with an interesting addition. It had an extra door fitted to enable a ramp to drop down to the floor and the interior had been fully modified for wheelchair use. We spoke to it's owners, a specialist company had done it but they had now gone out of business. I hope there are other companies out there offering the same service as it was inspiring to see someone in a chair not letting it stop them from living their dream.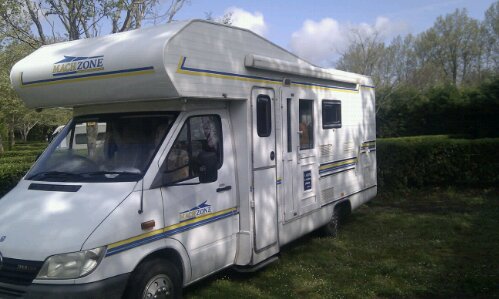 Once we were out on the road something was very different, the cover for the fire wasn't rattling, the table wasn't squeaking, in fact for the first time ever we could hear the wine glasses moving in the cupboard and Charlie growling at the bag of laundry which had fallen over! The air ride suspension was working and Dave was a smooth operator once again.
We aimed for an aire in the nearby town of Trebes, but it no longer existed. So, we set off for La Redorte where we'd visited in the pouring rain a couple of days ago and cursed the no motorhome signs where the aire was supposed to be, only we've since realised that there wasn't a line through the image of the motorhome, it probably meant noone but motorhomes – oops!
Dave had other ideas though and soon refused to go into first gear. We pulled over and J did some tweaking, but it's looking like we're now on seriously borrowed time when it comes to gear changes.
A change of plan, we set off back to Narbonne to wait it out in the aire, as but when we reach the small town of Capendu we spot an overnight stop for motorhomes in the car park of a vineyards cellar, next to the local firestation. Another change of plan – we pulled in.
We've been here all afternoon, the firemen have been watching us and we've been watching them (mainly stood around smoking). We've walked around the town and chilled out.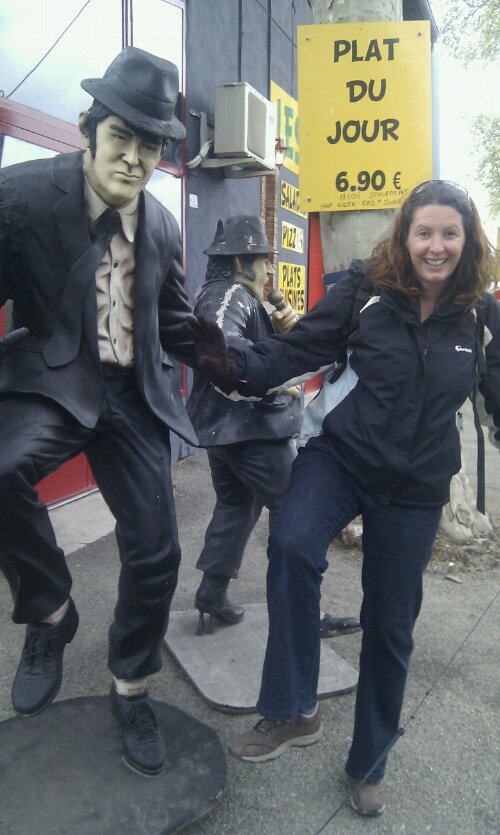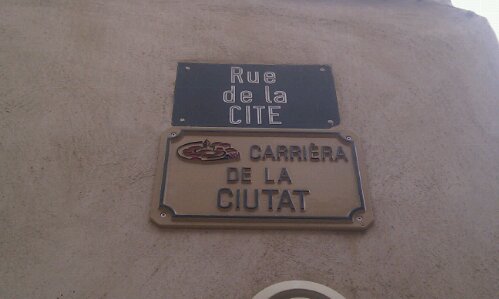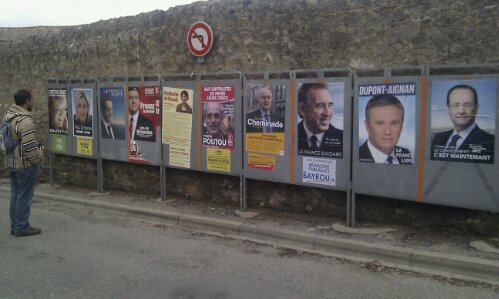 I've caught up on sorting some photos, J's been doing research on where to go next and we're now hoping to make a few changes to the site so it's easier to find stuff. We'll overnight here for free then set off for Narbonne tomorrow – maybe. That's the beauty of no plans!
Have a great weekend!
Ju x