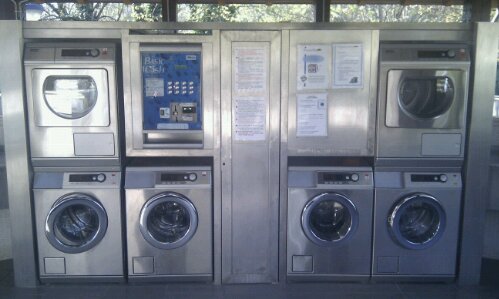 Dave the motorhome is smelling sweet. He is still parked at Camping Flaminio, the closest campsite to Rome, having a well earned rest.
Yesterday's hail storm delayed Jay's flight back to the UK as it was unsafe to refuel the plane. Fair doo's you'd think, but then looking at the airport departures online his easyJet flight was delayed the longest, almost two hours, while all the others were at the very most 45mins late. Makes you wonder if EasyJet (and Ryanair) are at the bottom of the list when it comes to getting delayed flights cleared. Jay got chatting to some Welsh/Italian grannies who it seems he's pestered with all the questions we've collected over our time in the country – poor ladies!
At 12.30am I received an email to let me know that he'd arrived safely and had scoffed a pork pie at the airport and was ordering his full English breakfast for the morning – serious food jealousy from those of us left in Italy.
I managed to get a few jobs ticked off my list last night as Charlie and I sang along with a Take That album to cover up the silence left by Jay's departure (OK, it was mainly me singing and Charlie snoring – that dog can sleep through anything!).
The evening was so long I even resorted to looking up stuff on the t'interweb that I'd thought about ages ago. Random stuff like 'what on earth are the Black Eyed Peas on about in their song I've got a feeling when they say Mazeltov?' Answer at the bottom of the post, but don't look now, that's cheating!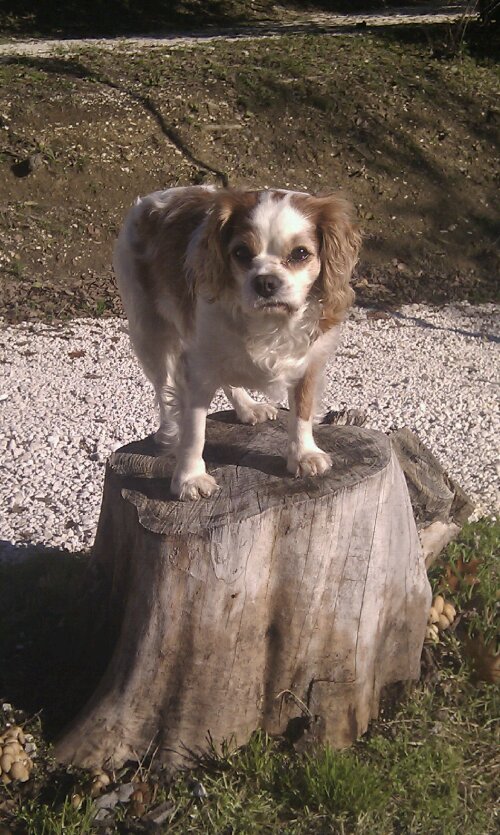 This morning the sky was clear and bright blue, the hail storm of last night a distant memory, a perfect laundry day. Learning from my first two loads on Sunday, each of today's loads went into the dryer on their own (overload dryers at your peril folks, you end up in a van full of damp clothes – trust me I've done it several times). Yet still they came out slightly damp.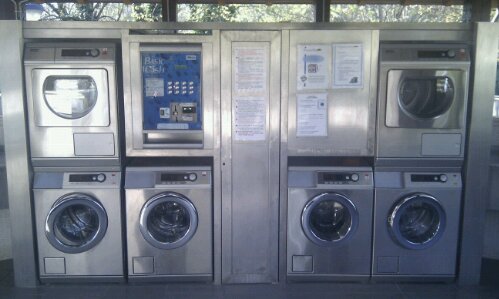 Not wanting to cough up another €5, for the most expensive non-drying dryer we've found, I hung a line up among the trees. Half an hour later there's a knock on Dave's door, one of the men working here had raided some of the empty bungalows and brought me two clothes horses to hang everything on – now that's service!
The weather forecast is for rain again tomorrow afternoon so I bunged our final load into the washer, knowing that I don't have enough change for the dryer. It managed about an hour hung out in the fading sun, and is now strung up around Dave's inside. I don't feel so bad when it's only me who has to contortion around it all.
A few more 'to do's' done, it feels like I haven't stopped all day, not even time for a nap! Sweet smelling Dave is also getting festive, our Christmas lights are up and there are a few strands of tinsel among the damp clothes.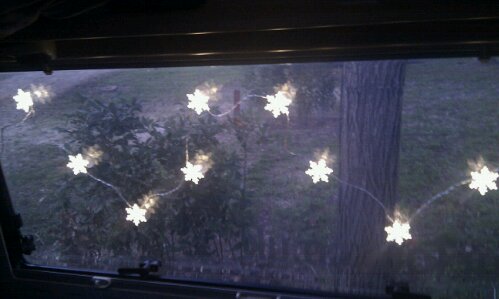 The place is gearing up for the weekend with about 10 Italian vans around Dave. I popped over to say hello to a couple in a UK registered van which arrived while Charlie and I were out walking. It's being driven round Europe by a couple of Australia's, Julian and Deb, they've headed into town for the evening but we might share a couple of tinnies tomorrow.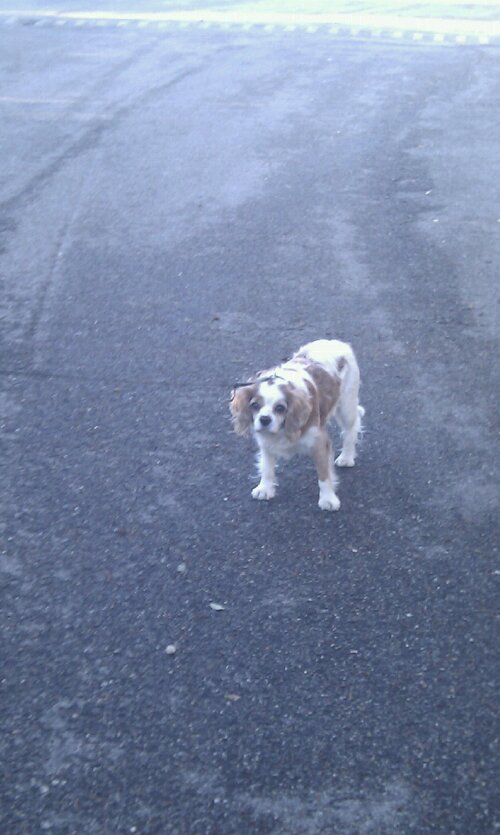 Tonight Jay is off out in search of real ale and fish and chips (Charlie and I are now very jealous) so to make me feel better I had one of my new favourite puddings after my tea – mascapone with crushed amaretti biscuits, the Italian version of Eaton Mess!
Later Charlie will have to endure more of my singing while I have a critical look at this site, we're mulling over some changes after spotting some other sites we like. But then you are the ones using it, so what do you think about this site? Please drop us an email/comment with your views on what are the good, the bad and the ugly bits of OurTour? We'd love to hear from you.
Ju x
As promised – well done those of you who didn't cheat and scroll straight to the end – Mazel Tov is a Hebrew/Yiddish phrase meaning Good Luck!