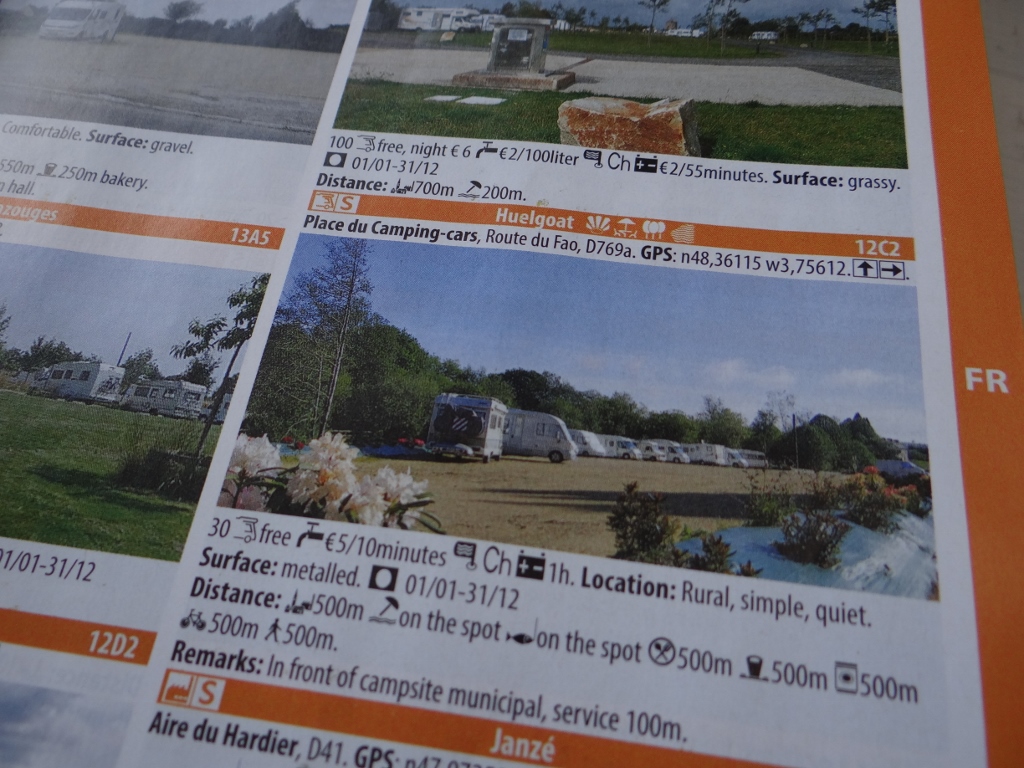 There are over a million motorhomes registered in Europe, and the continent's evolved numerous facilities to welcome them, and their spending power, into local communities. Alongside a myriad of campsites, there are thousands of official, or semi-official stop-overs available with more basic facilities. You might have come across the names: aires, sostas and stellplatz, among others. We use these, a lot. In fact in the past two months of travel we've not stayed on a single campsite. The locals use them too, they are very popular, especially in the summer months!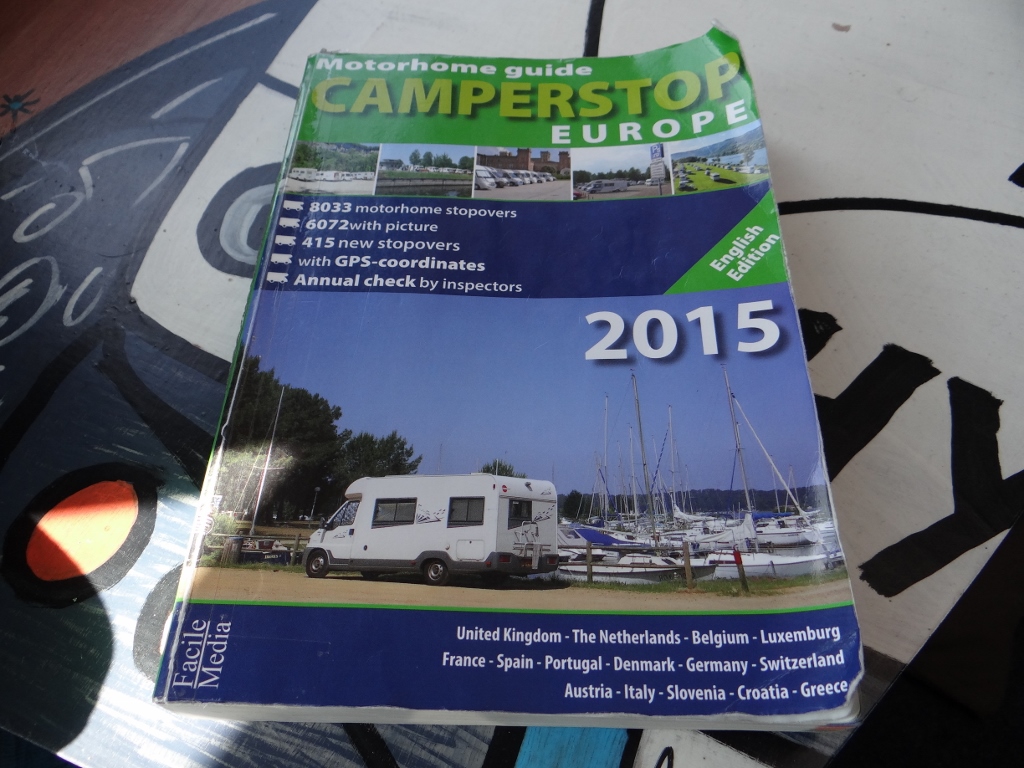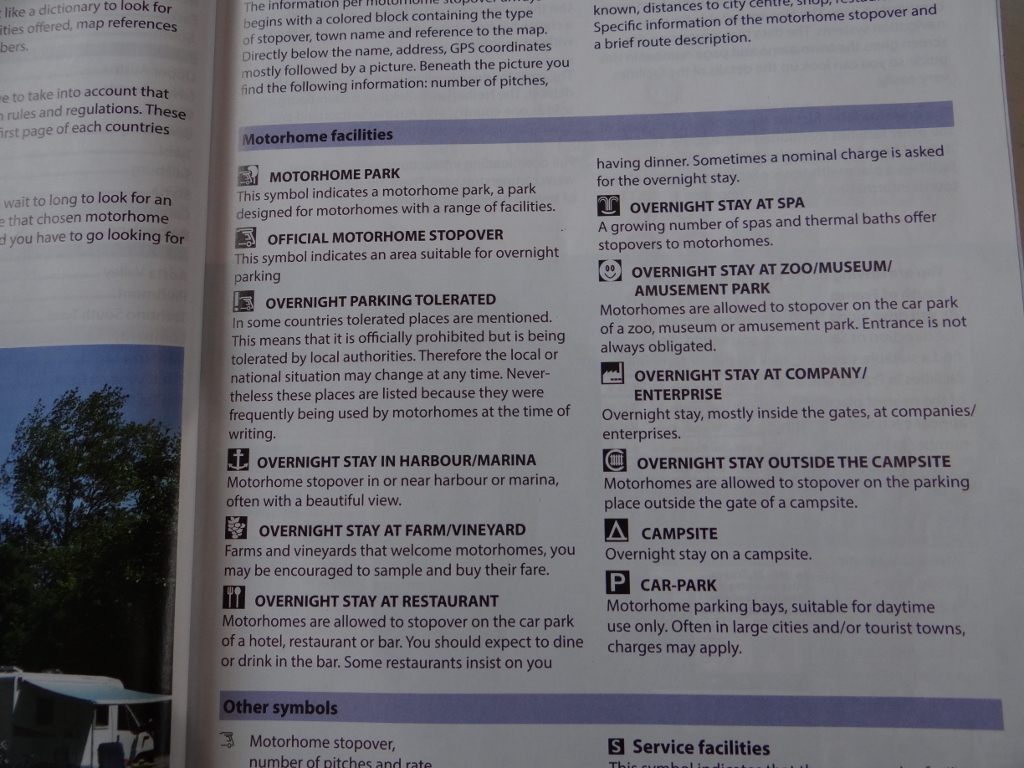 So how do we find these spots? In a few different ways, one of which is the Camperstop Europe Book
, which we only started using last year, but have found it very useful, and great value. The cost of the book is roughly the cost of one or two nights on a campsite, so it earned its keep almost immediately, and wonderfully, it's all in English! Update: if you feel up to using your school French, the same book is available for £8 less (see end of post)!
The main other resources we use are online databases – park4night.com (various languages) is our current favourite, but we also use campingcar-infos.com (in French) too, both of which we have off line versions of so can look up places without internet access. Books still have their place though – the consistence and accuracy of the data is very good, and they're easy to reference and browse without flattening gadget batteries, squinting in the sun, or soaking up your Internet allowance.
As we're on the road, we've not been able to update our Camperstop book to the 2017 edition yet, but we will once we stay still awhile. The 2015 edition has 8033 stopovers listed, mainly in Western Europe. The 2016 edition has 8910 stops, and now covers 27 countries. We'll update this review once we get our hands on the newer book.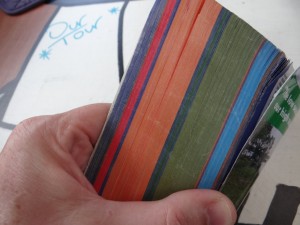 So, this is how the book works. It is intended for motorhomes – units which are self-contained so have their own water and toilet facilities. Although some of the stops are campsites, they're normally more cut-down, many of them simple parking areas where you might be just a metre or two from the next van. The book gives an indication of the type of stop (see image above), usually with a photo. It explains the cost to stay, any limitations on how many days, the services available and the distance to town and shops, and so on. You don't need to show the book or a sticker to stay (it's not a scheme like Britstops or France Passion), and you can't normally book a place – you just turn up – and almost always you'll find a space, especially outside July and August. They have 50 teams of motorhomers who check most of the places each year, so it's never too far wrong.
To find somewhere to stay, you can either search for the name of a town in the index or do what we normally do, which is to use the maps, like this: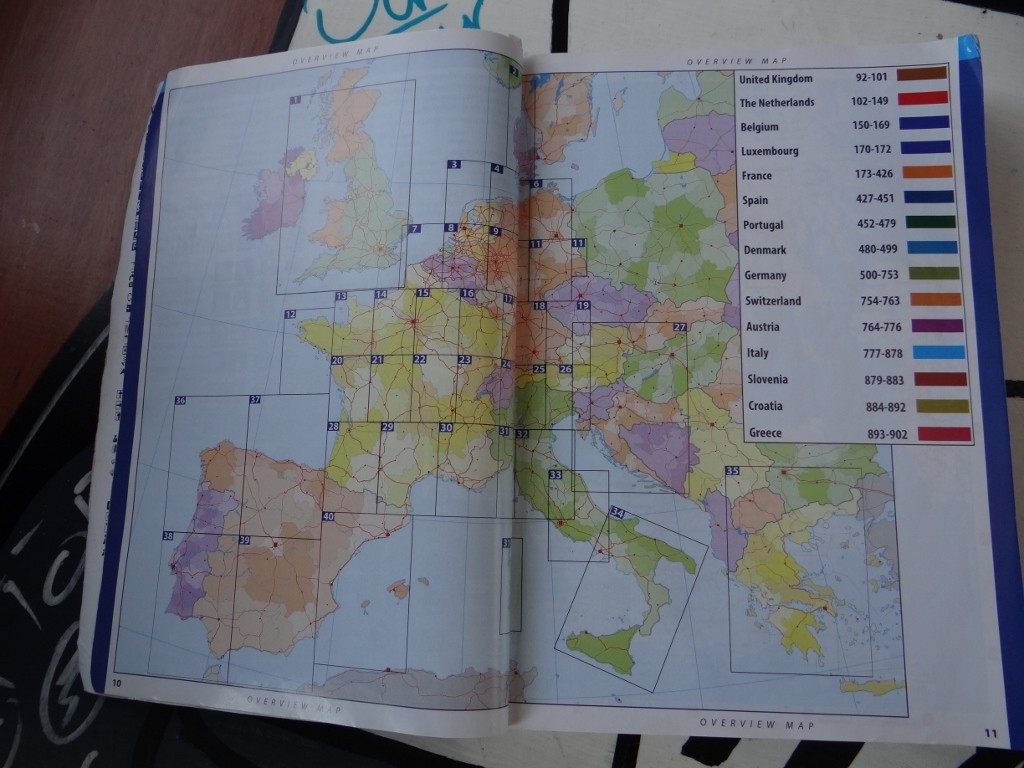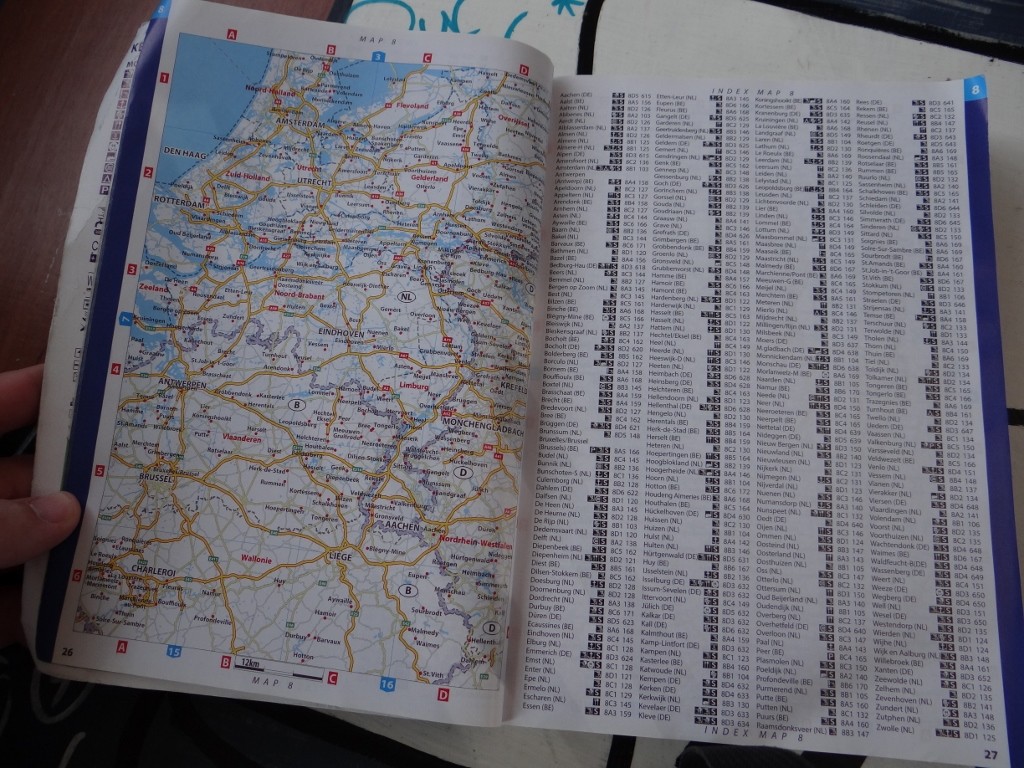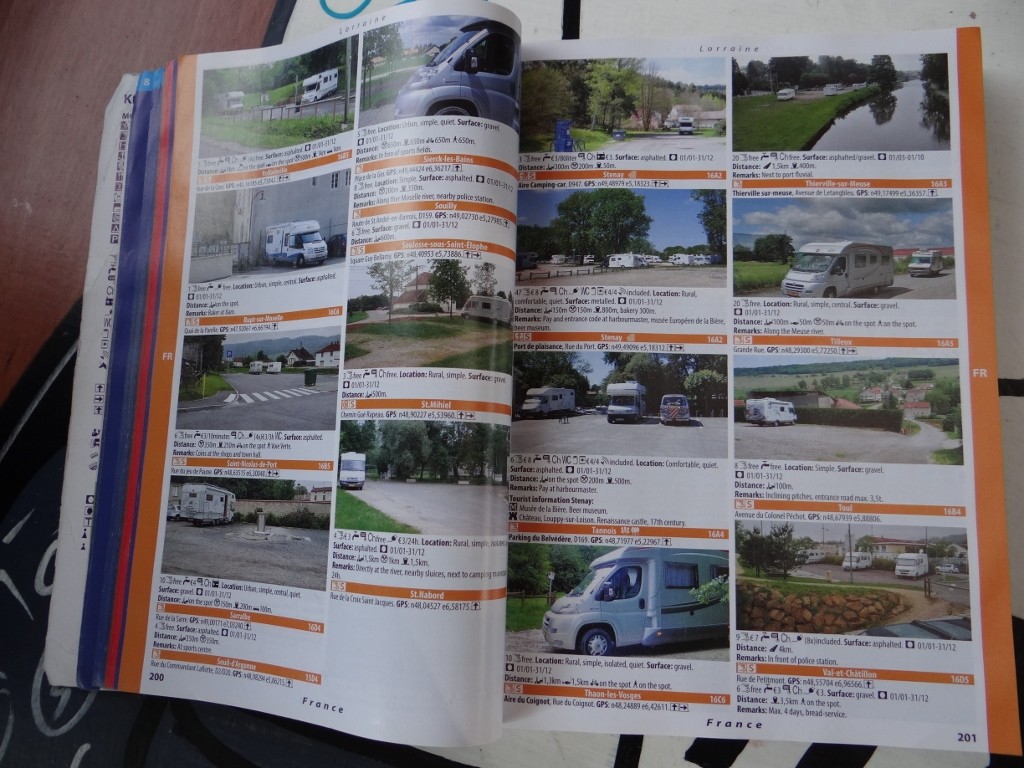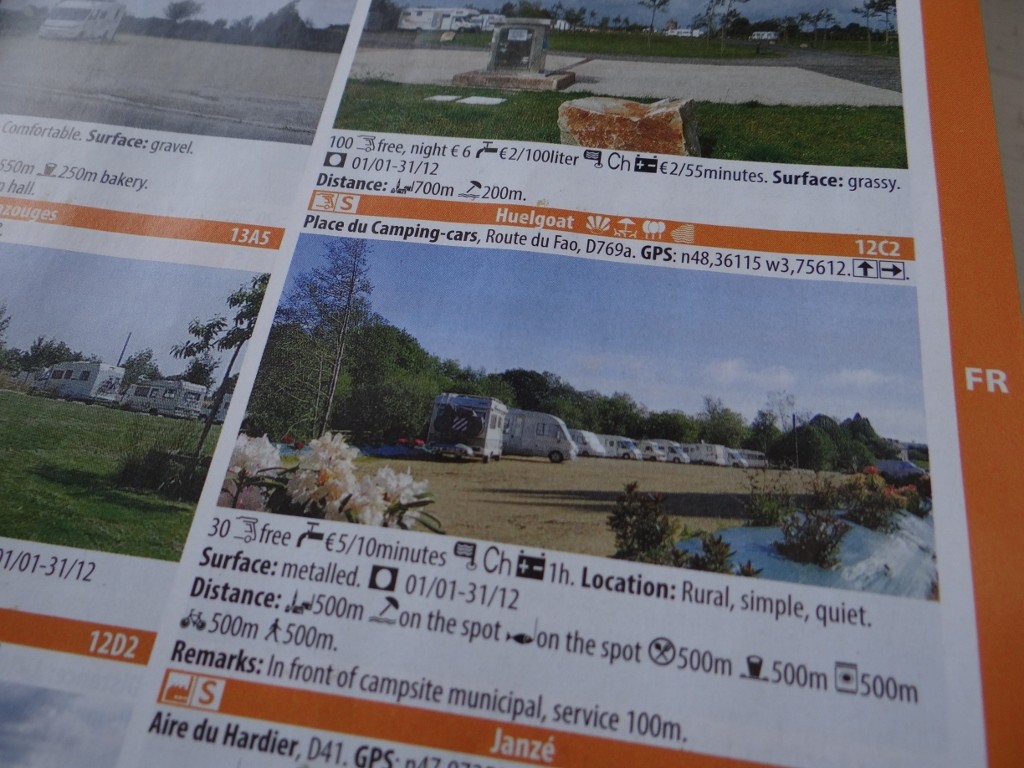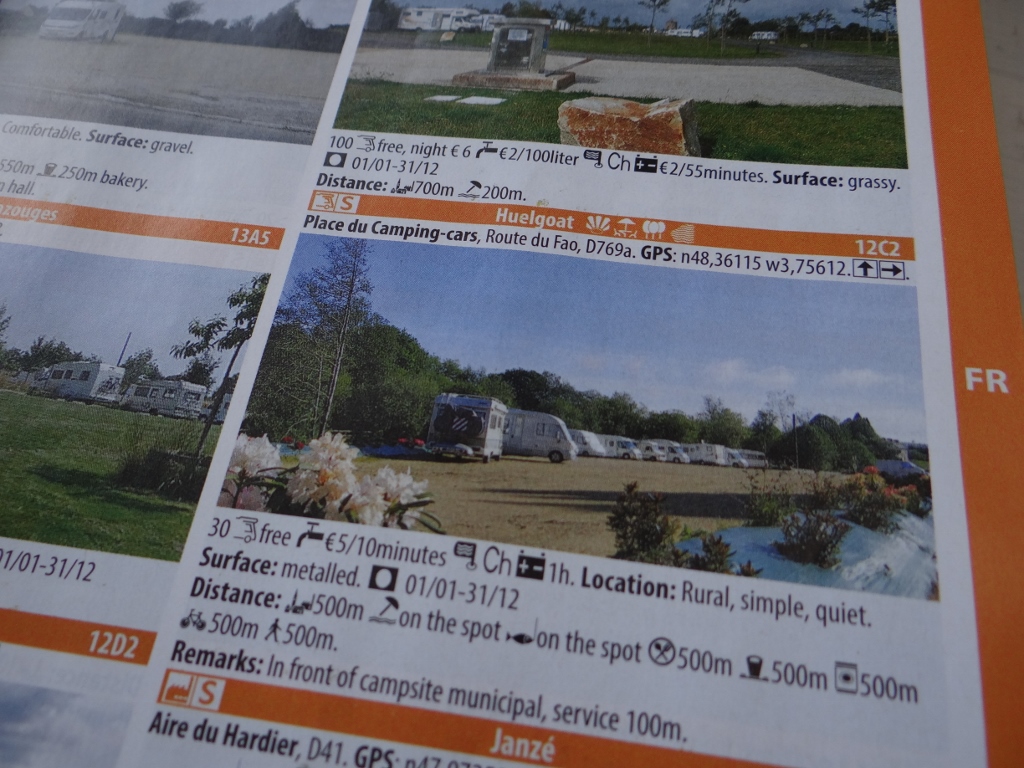 The Camperstop Europe 2017 book is available through Amazon:
Or exactly the same book, but in French, is available for considerably less wonga!
Note that the new 2017 camperstop book (both English and French versions) are now in a larger format, as shown in the photos below.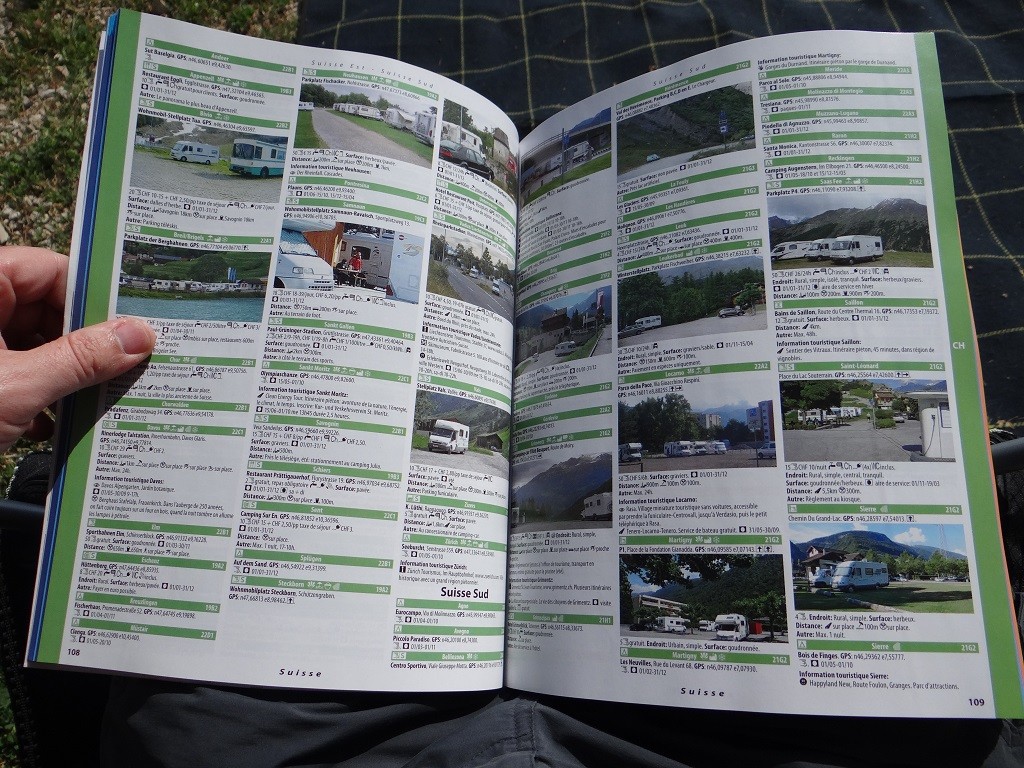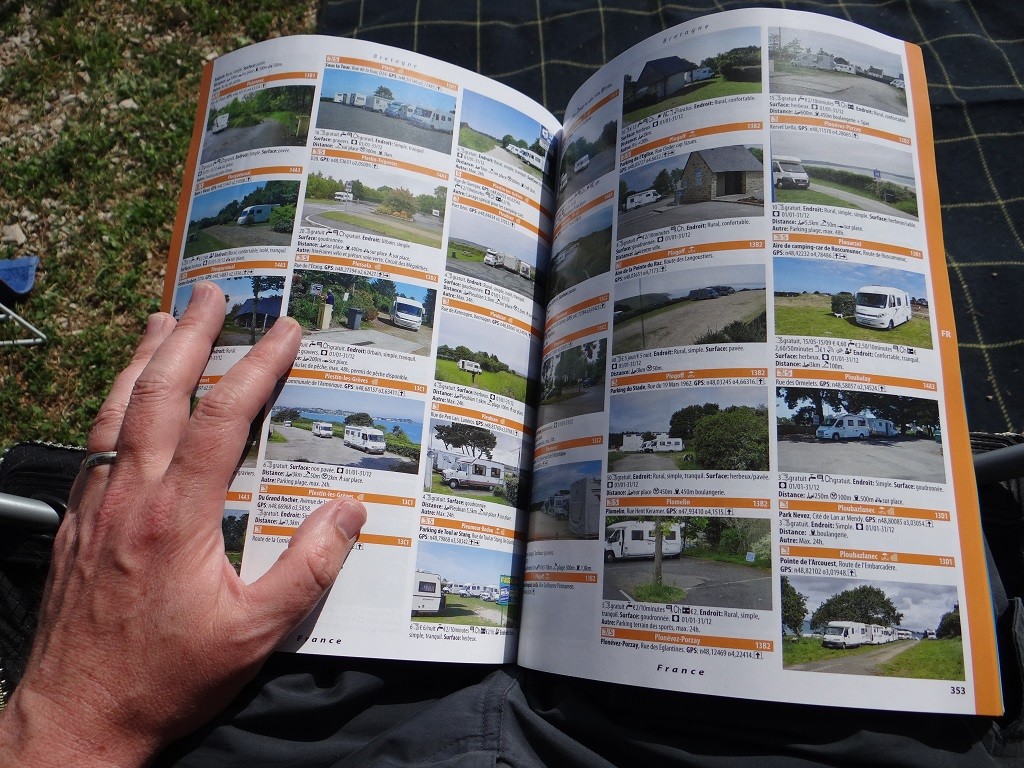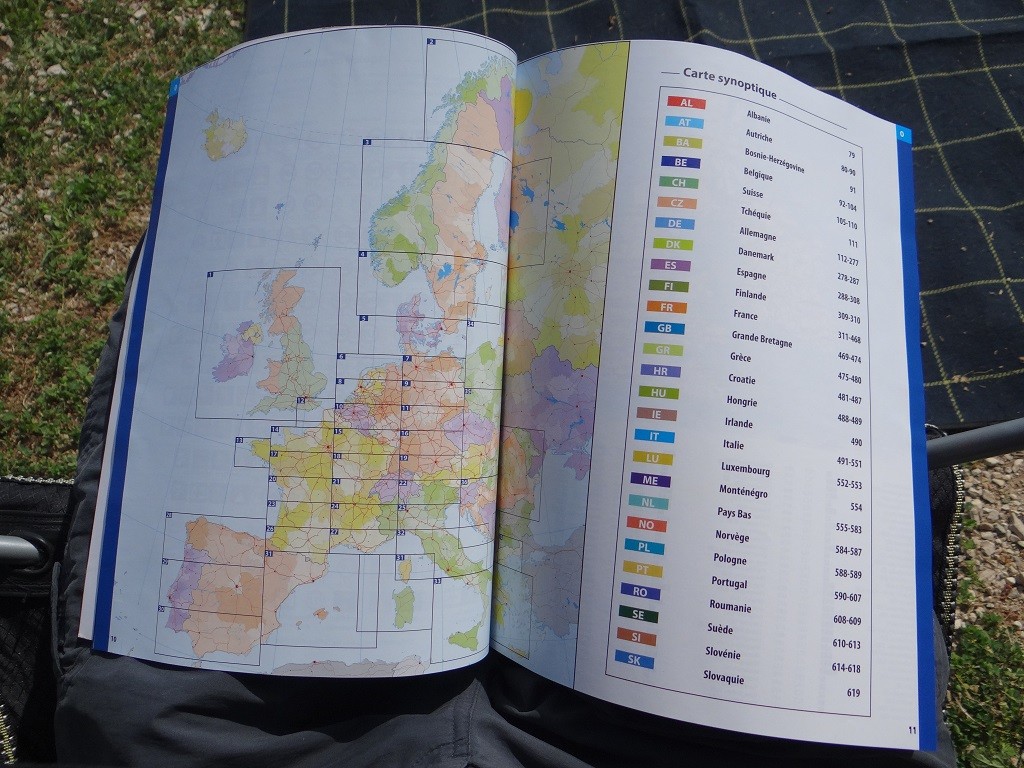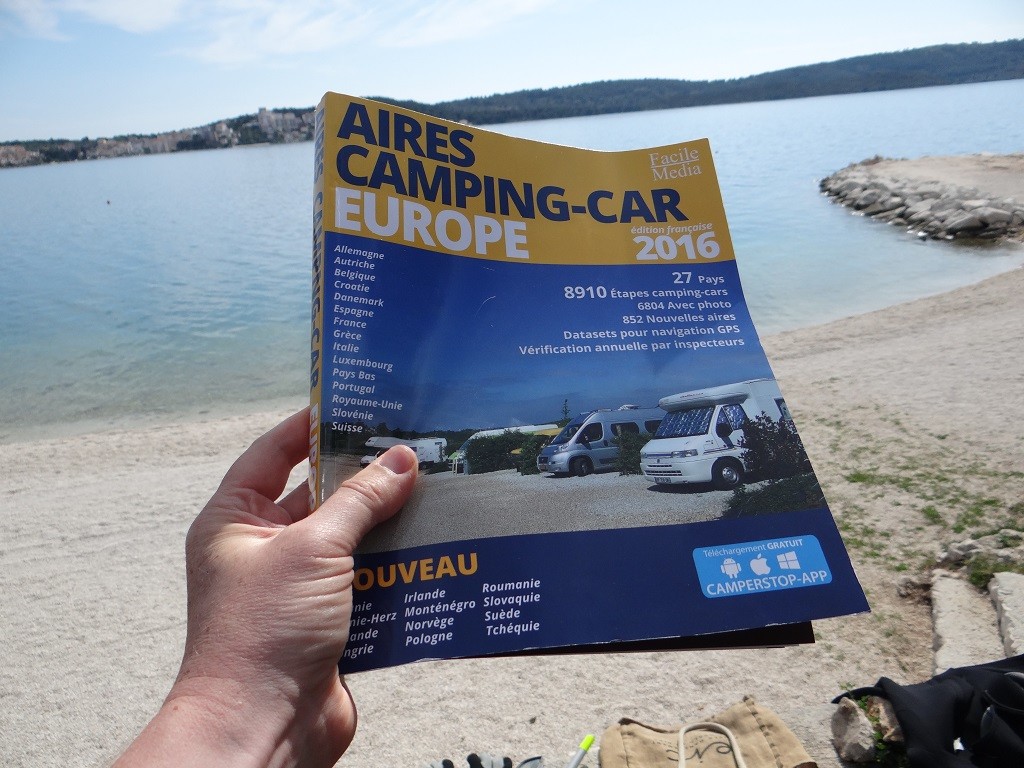 Cheers, Jay