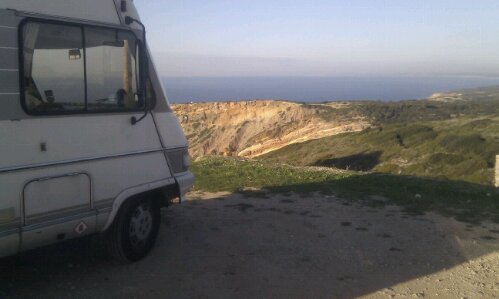 Weather – pure blue sky all day. Cold now that the sun's gone down but top star action.
We finally tore ourselves away from the campsite this morning, first stop Lidl. For some reason they won't take any of my cards, so I made straight for the cash machine but seems it had been a bumper christmas in town as it was empty. Armed with our last €20 I carefully selected items we needed the most without going over. Essentials purchased we headed towards Boca de Inferno, basically a hole in some rocks that the sea blasts through during storms. Today the sea couldn't have been any calmer, so instead of trying to find a parking space we drove on along the coast road towards Lisbon.
We'd already agreed to miss out Lisbon as it was too complex when you factor in safe motorhome parking and getting around with Charlie (public transport isn't a fan of dogs). But as we drove through the suburbs we said we'd certainly come back at some point, maybe by plane for a long weekend, and soak up the atmosphere and sights. So it was over the bridge across the Tejo river overlooked by a huge Jesus statue. As we crossed we said a little prayer that it wouldn't be a toll bridge as we're cashless and our prayers were answered – you only have to pay in the opposite direction.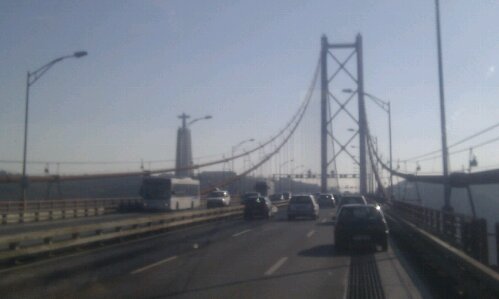 We'd put the co-ordinates in satnav for the Aire at Sesimbra, but in reality it was about 8km away at Cabo Espichel. So tonight we're parked up in a car park seemingly at the end of the world. We have a sea view out along the coast towards Lisbon out of the front, a church on our left and a small chapel on our right, and out the back is the lighthouse then more sea. It's all perched on some very steep crumbling cliffs.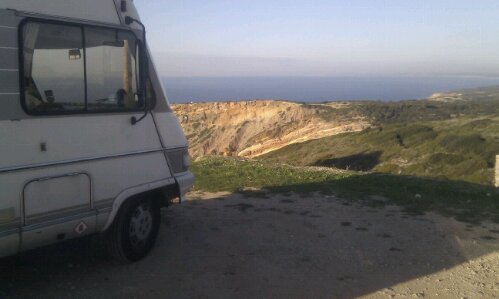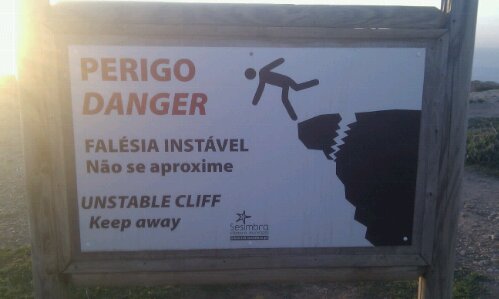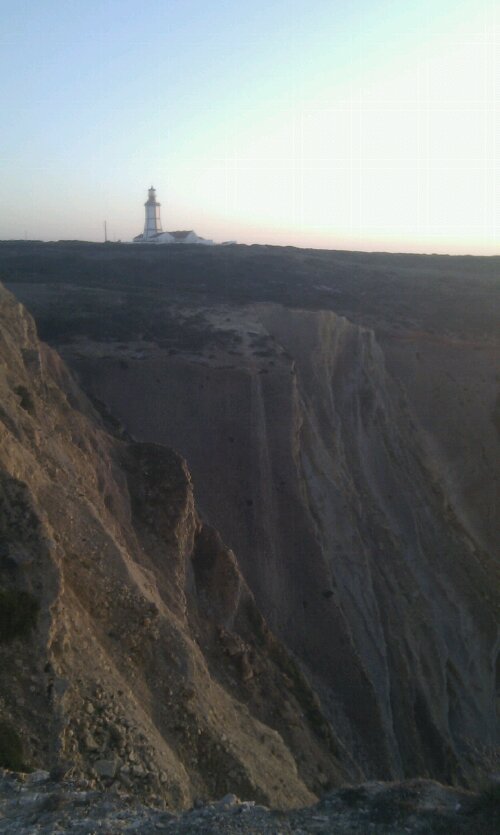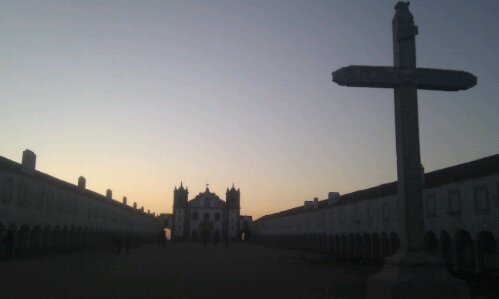 Lisbon is giving off a faint orange glow and there's good beams coming from the lighthouse (as one would hope), but otherwise there's no light so the stars are amazing. We can even see the part of the moon that isn't lit and a planet floating nearby it – where's Brian Cox when you need him!
Tomorrow we're off in search of dinosaur footprints on the cliffs opposite then make our way inland. We think we might be in the walled city of Evora for New Year, but as always we haven't made serious plans, just a thought at the moment, after all it's a few days away yet!
Ju x