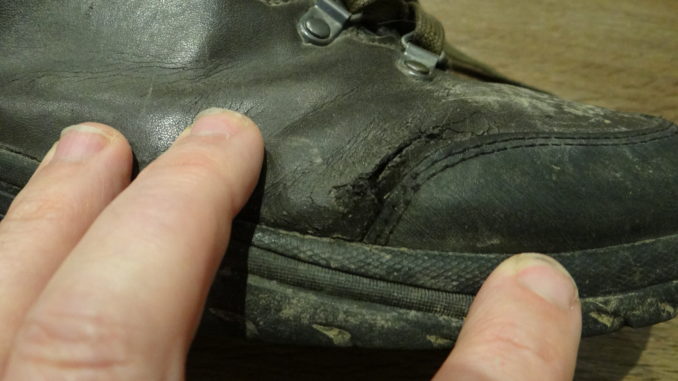 **Jay takes a deep breath…* It is with a heavy heart (:-)) that I must report: my boots are dead, folks.
After carrying my not-insignificant mass across the landscapes of a continent or two for the past couple of years, my trusty boots have finally given up the ghost. I didn't want to face the truth, having again grown almost as attached to 'em as the hairy tootsies they kept warm, so I'd been turning a blind eye to the fact the right one was in a bad way. Despite the fact the sole was gradually detaching peeling itself free of its lengthy burden, and there's been a hole-a-lettin'-in-water for the past few weeks/months, I've been clinging to them like life rafts as Ju's circled, shark-like, ready to fling 'em in the bin, willynilly, as soon as my back was turned!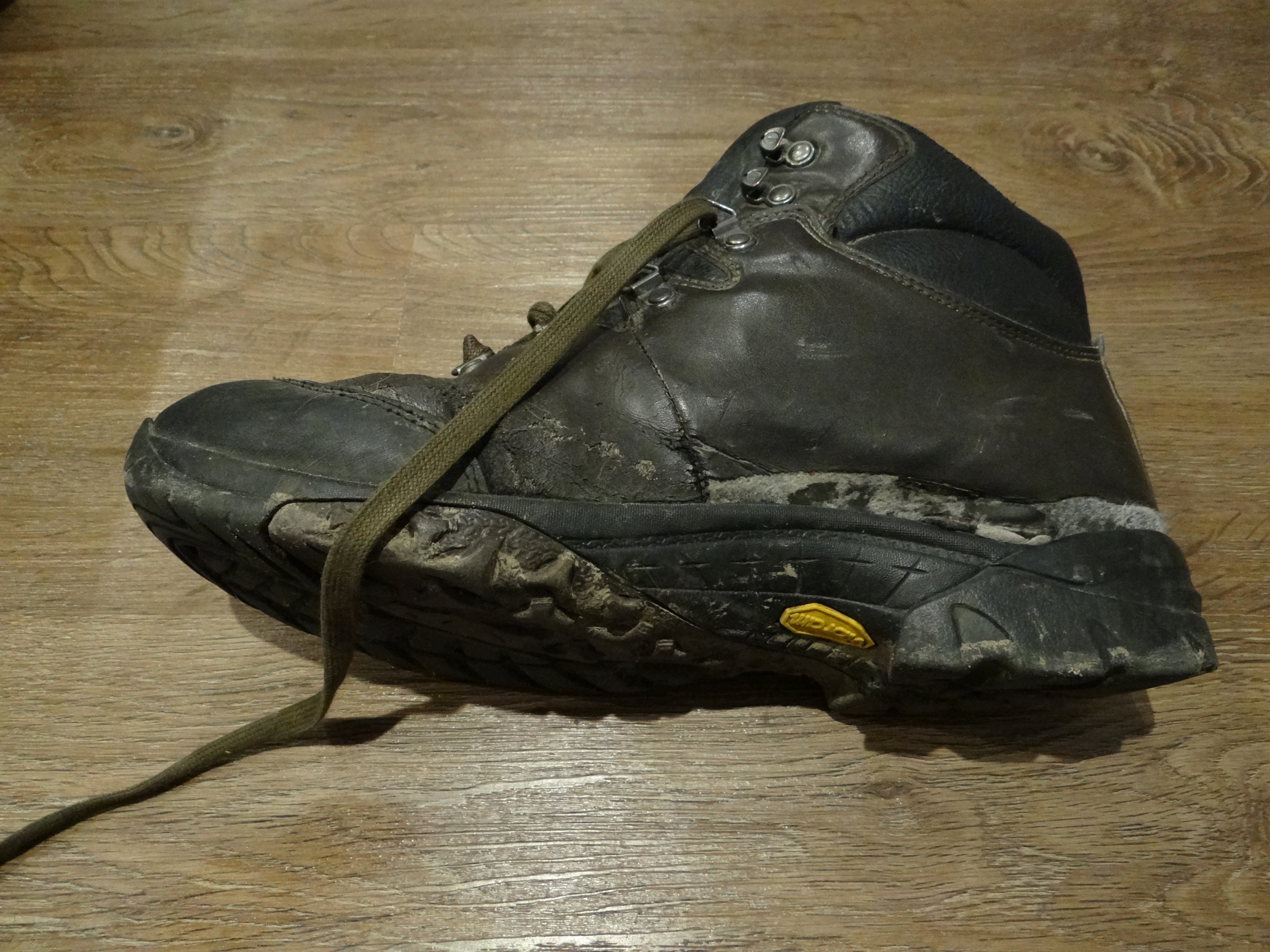 But the fact, was they were dead, very dead. "What!!!", I hear you say, "you could have glued the sole back on, and slapped a patch across that hole, ya frivolous swine!". Sigh. Yes, you're right, but while I've acquired a reputation for being, ah, careful with money, these things keep my feet warm and dry and winter's currently lashing itself down on the roof, so budget be damned, new boots were needed!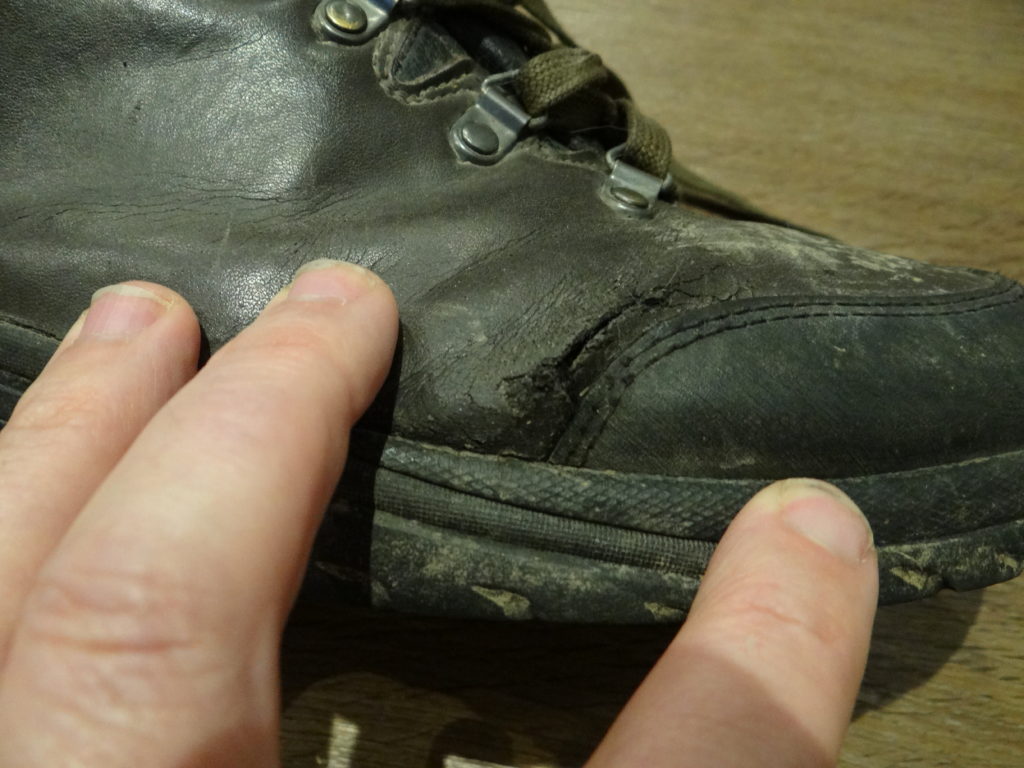 I can't say I've been hard done by. Ju found a 2 for 1 (two pairs for the price of one pair) offer when we bought them, so I only paid £30. The laces were rubbish and wore out within a mere year, requiring the purchase of some flimsy spares from a Moroccan market, which lasted surprisingly well but eventually also wore through, before getting a tough-ass pair from our local hardware shop which have outlasted the boots (yes, I have saved the laces). The soles lasted well, despite feeling like they were really thin even when new, although the longest walk I ever did in them was about 3 or 4 hours.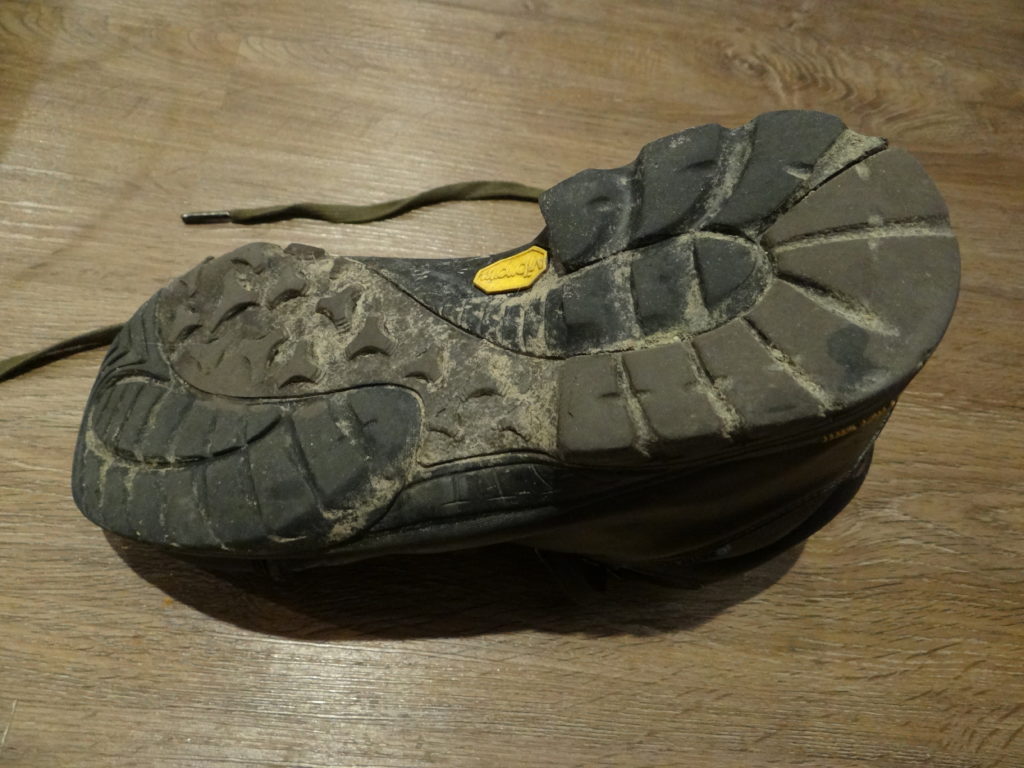 The passing of boots has come to mark a point in time for me, and makes me reflect as I peer at the sorry-looking things sat in the bin waiting to be carried off to landfill. These old Hi-Techs have been to a few places with me (sorry, with us, I didn't go alone), so before they pass entirely from the daylight of this world, a few pictures of where we went together.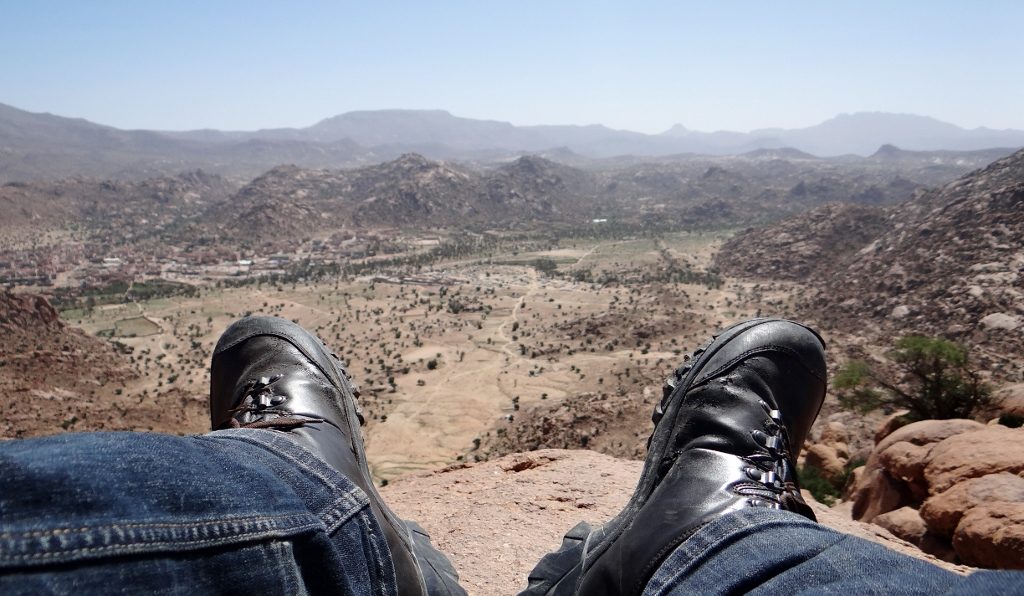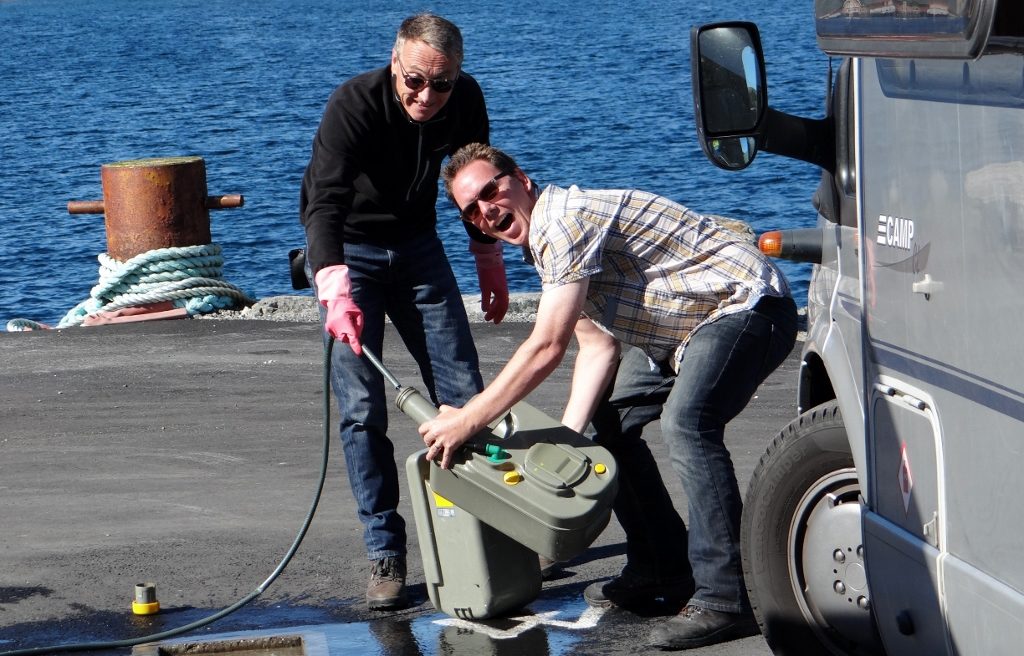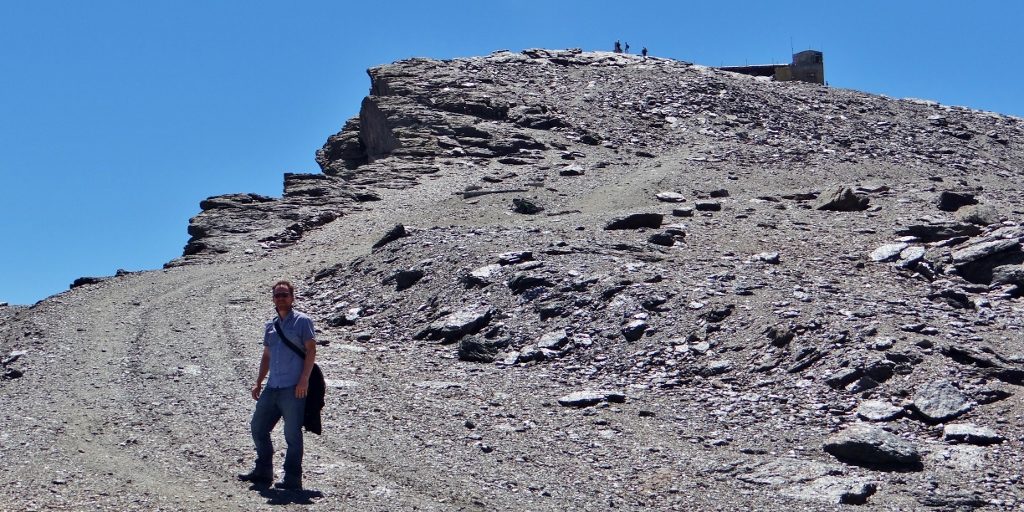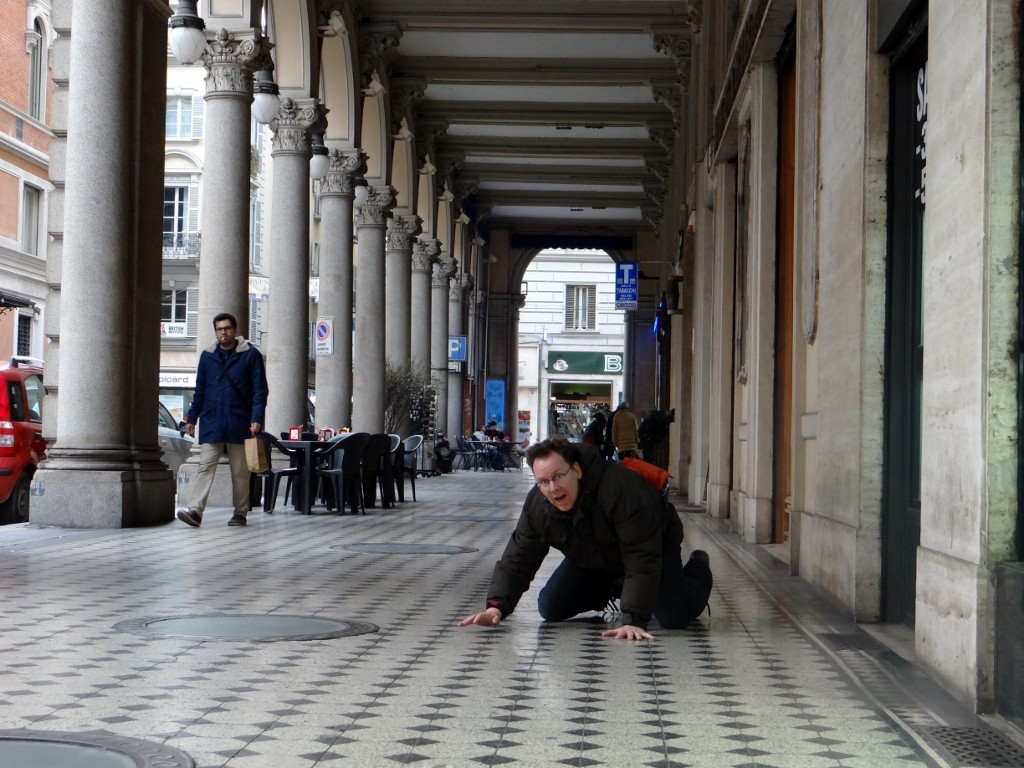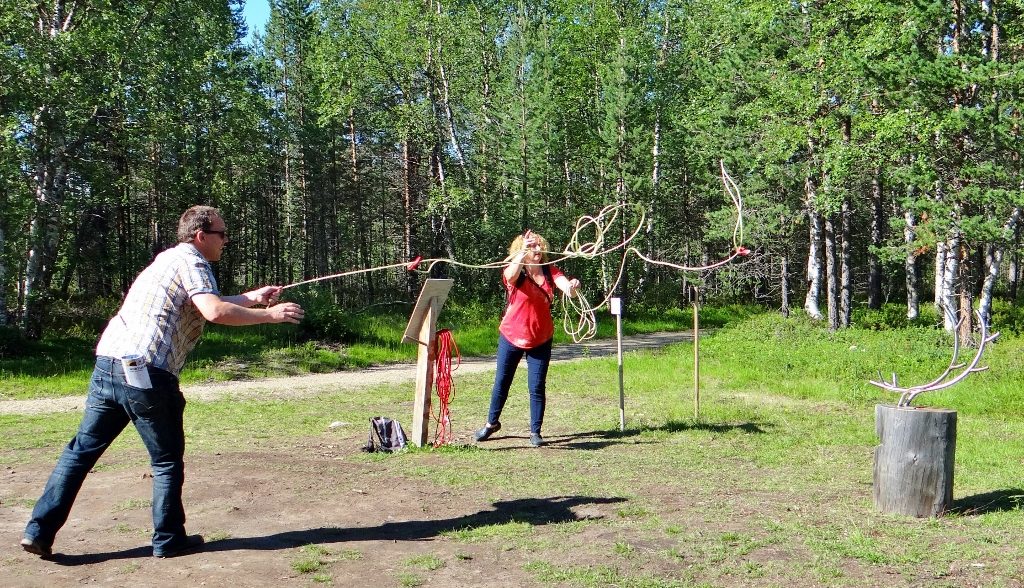 Ah, yeah, well, this could go on for a while, and I'd better spare you the holiday slideshow eh?
So, new boots have been purchased (a nifty pair of Berghaus Hillwalker GTX IIs – not the cheapest but tons of great reviews), and they feel beautiful. Light and comfortable. I've only yomped the 6m across the Cooler so far, as I'm still officially employed (well, self-employed) for the next 3 days. After that, well, long live the boots folks, let's see where they take me next year!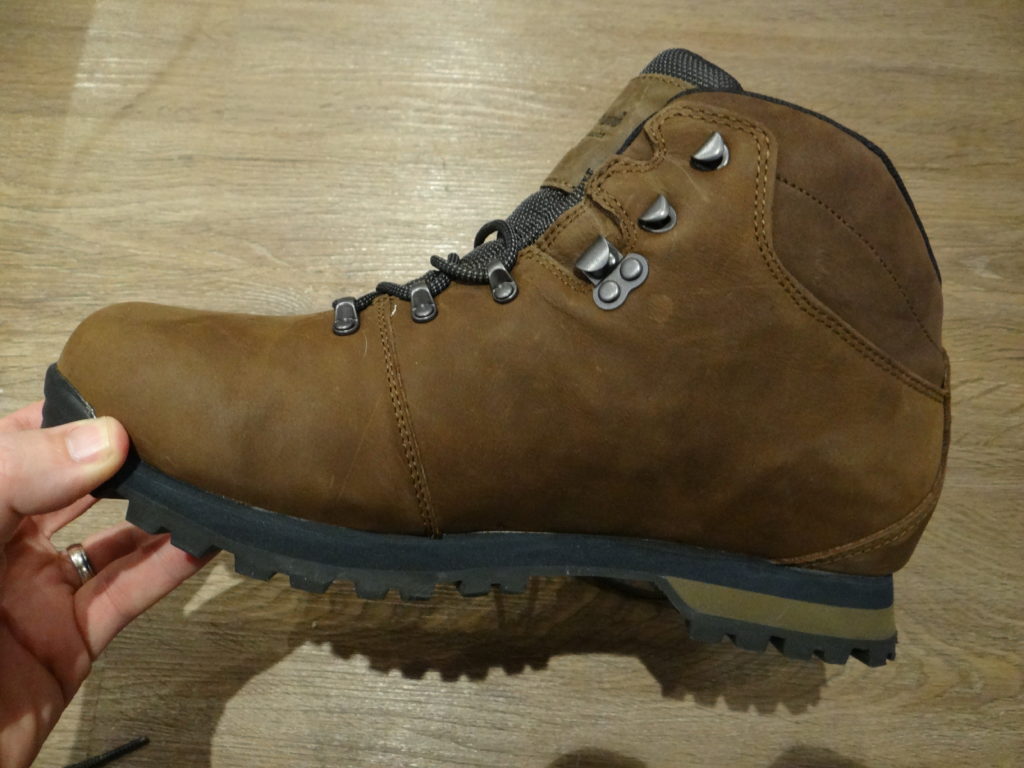 Right, I'm off to test the boots with a 3 minute walk to the travel section of the local library. Catch you later!
Cheers, Jay