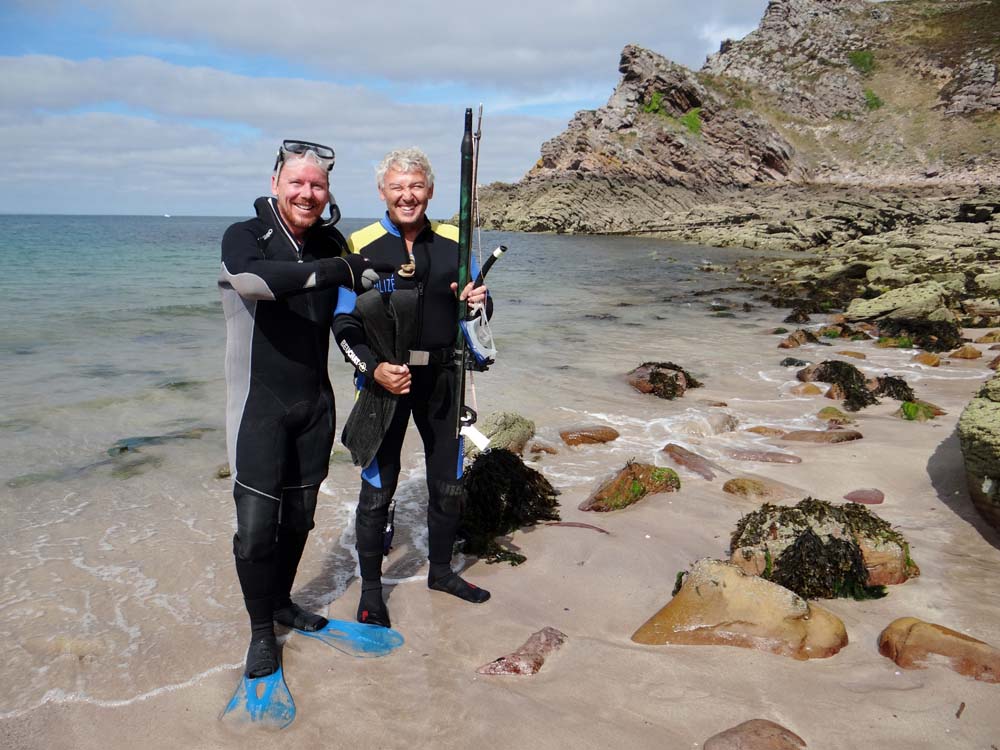 Dave the motorhome hasn't budged an inch, he's resting up his wheels at the aire in Erquy, France. It's a busy place with waves of motorhomes coming and going – for €6 a night and a place right by the beach, I'm not surprised.
Last night we drank wine and chatted with Rose and Paul until late, as Jay took Charlie out for his late night walk he looked up, the sky was amazing. As Professor Brian Cox would say, there were 'billions and billions of stars', we could even see the milky way! Our camera struggled to get a decent photo of the magnificence, but you get the idea.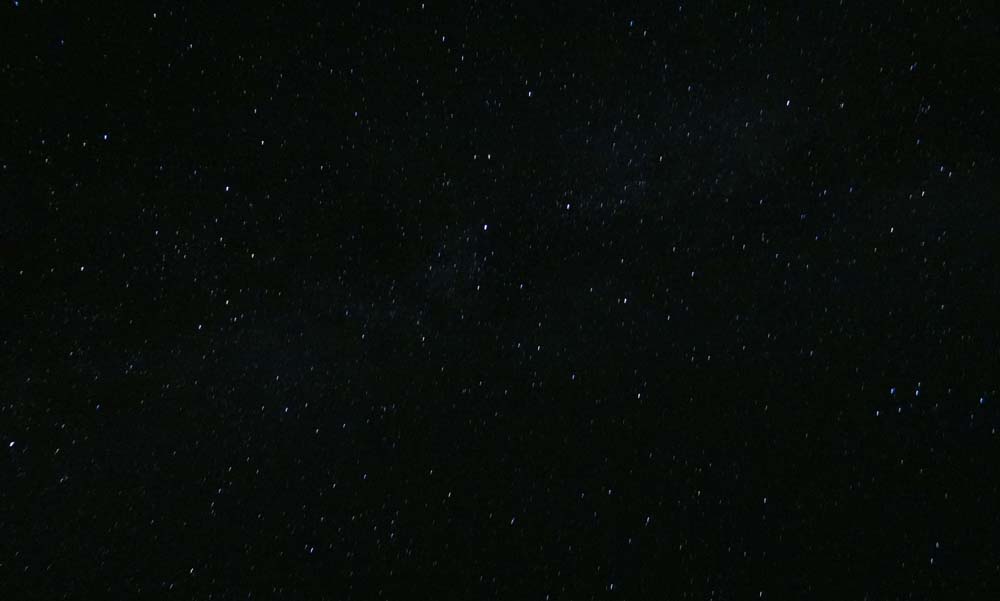 This morning we had a late start. The sky was cloudy and it was a tad chilly, so we fuelled up on bacon and avocado sarnies and strong coffee. Then it was all systems go as we packed up our stuff and headed for the beach up at Cap d'Eruy – spear fishing time! We piled ourselves and all our bags into Rose and Paul's car, which they don't tow behind their camper. One of them drives the car and the other drives the camper. As their camper is a big beastie (about 8m long) this leaves them free to park it up and use the car to get around to explore places – a perfect solution if you have a longer van!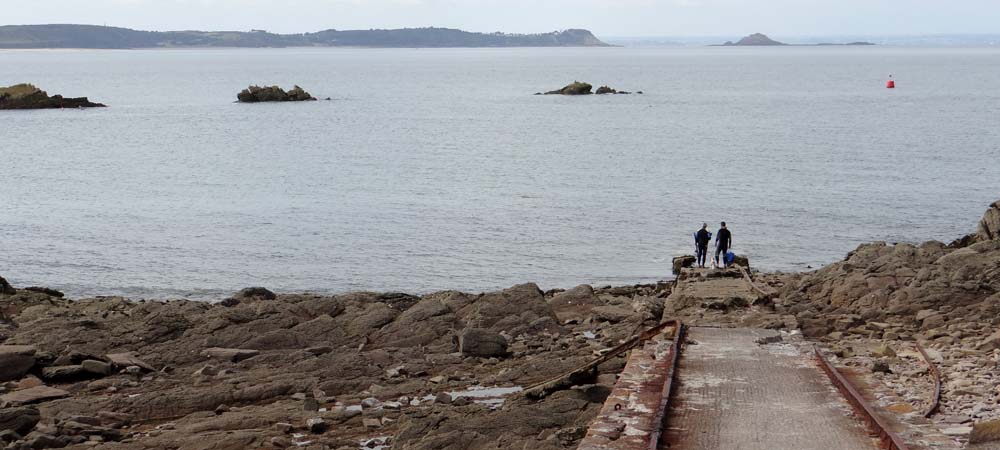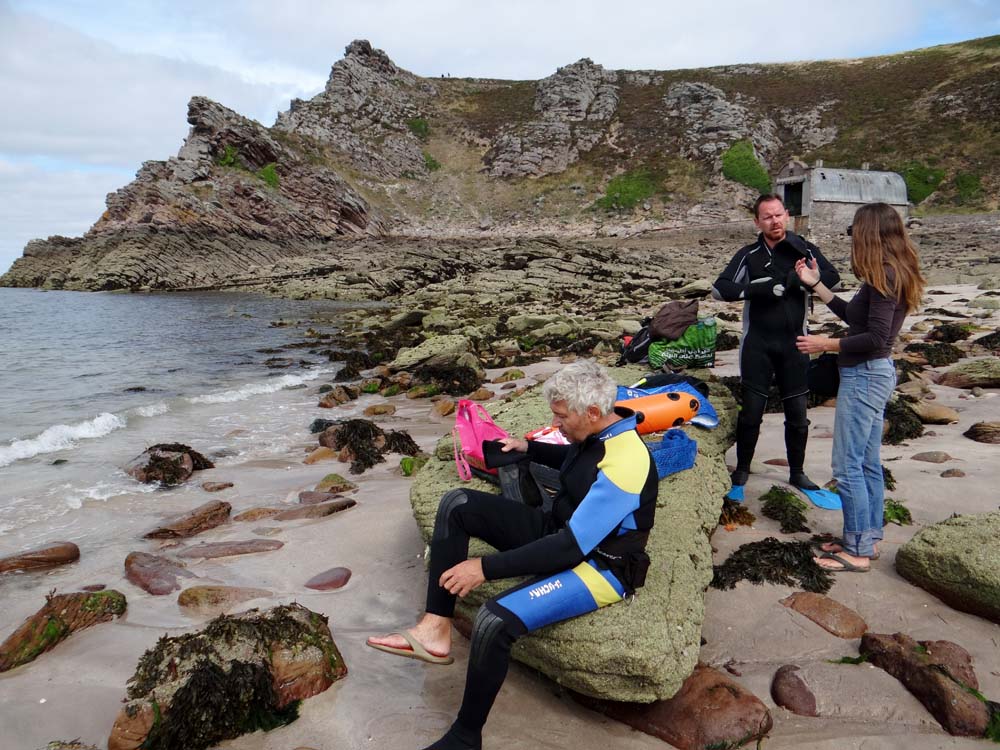 Rose drove us around the bay of Erquy and we parked up in a small car park at the headland, the tackled the steep descent down to the beach. Once on the beach the boys got geared up and headed off into the water, the skies had cleared so Rose, Charlie and I chilled out on the beach and enjoyed the sunshine. A long while later the boys returned, no fish today but there were some huge mussels and oyster and a very angry looking crab in their net.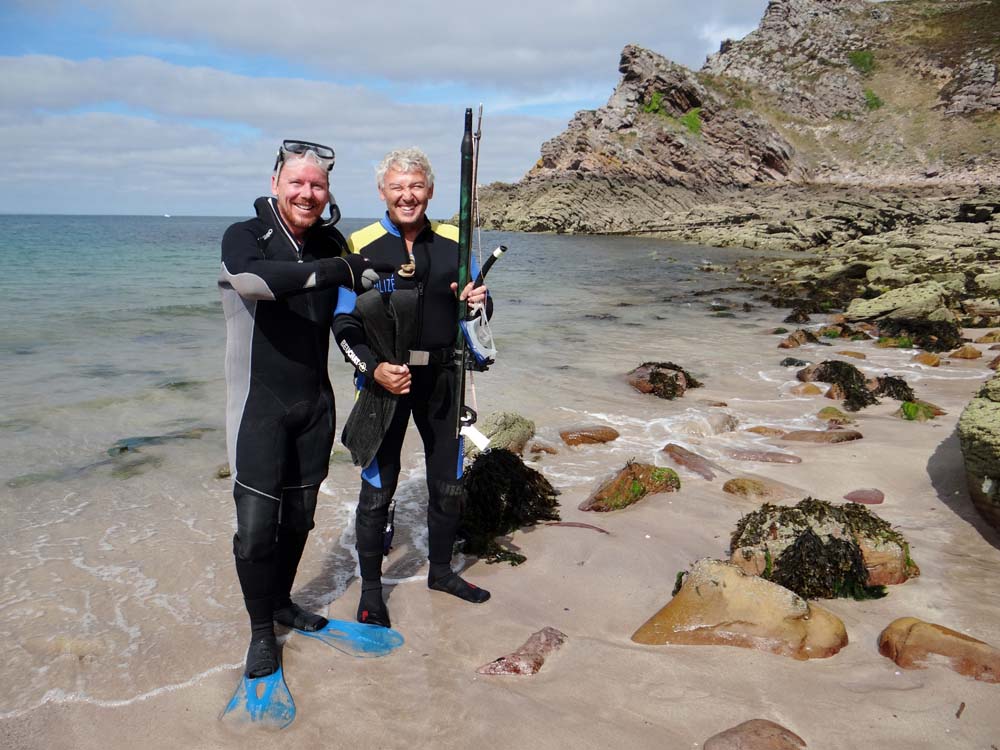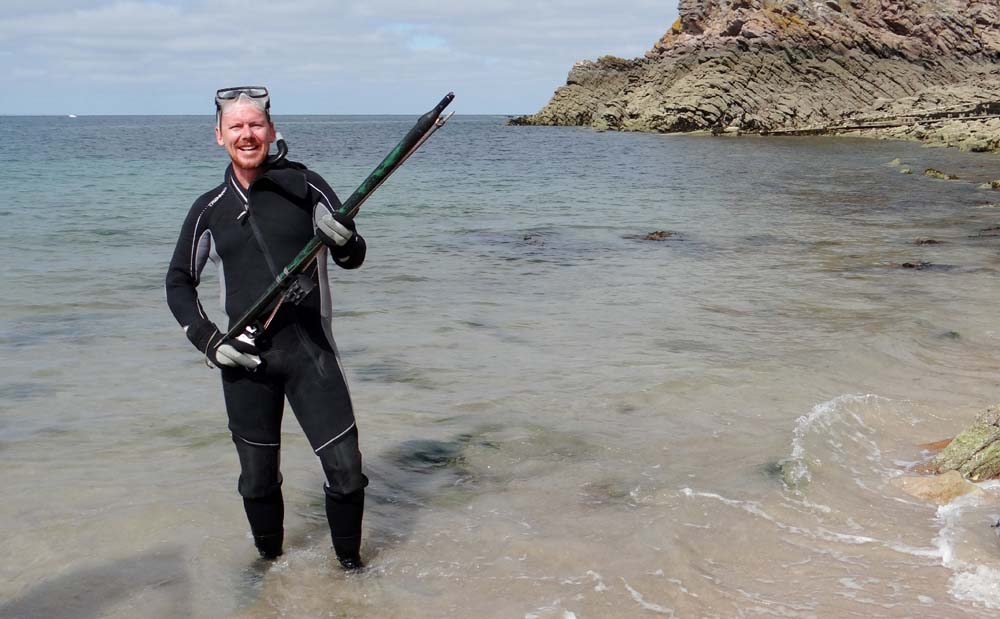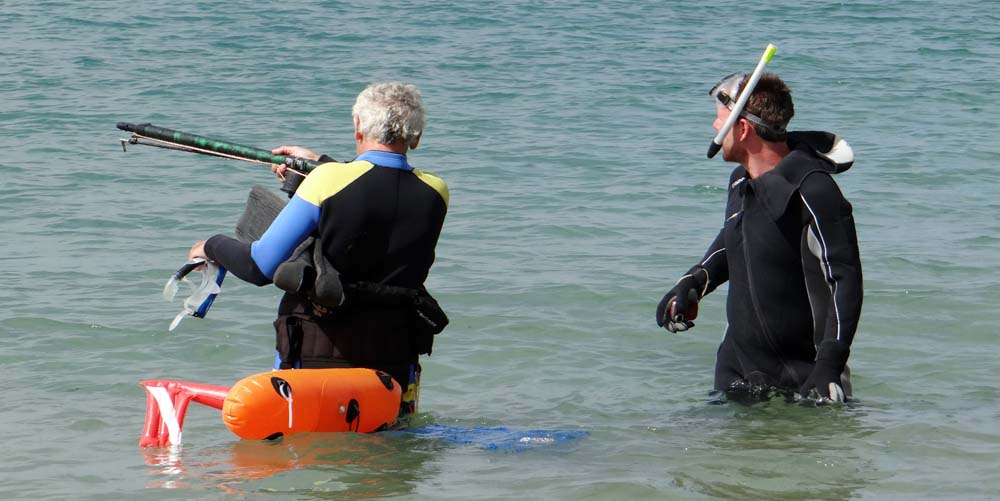 Getting back into the car we realised it was now gone 4pm, they'd been in the water for about 4 hours – and we'd been out on the beach that long too. With a slight breeze none of us had noticed how strong the sun was, so I'm now sporting some rather fetching panda eyes (Paul has suggested I sunbathe in a balaclava tomorrow to even things up!). Back at the vans we sorted through the catch, taking pity on the lone crab which was clinging onto the net for grim death, Jay and Rose released him back onto the beach – he'll have one helluva story to tell in the crablie pub tonight!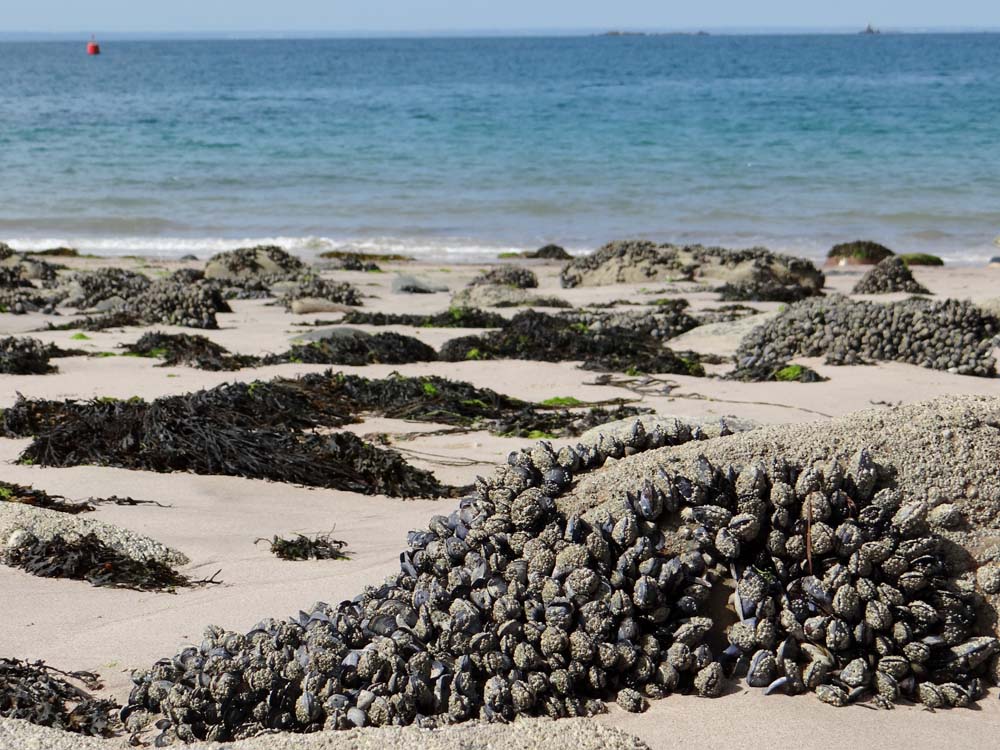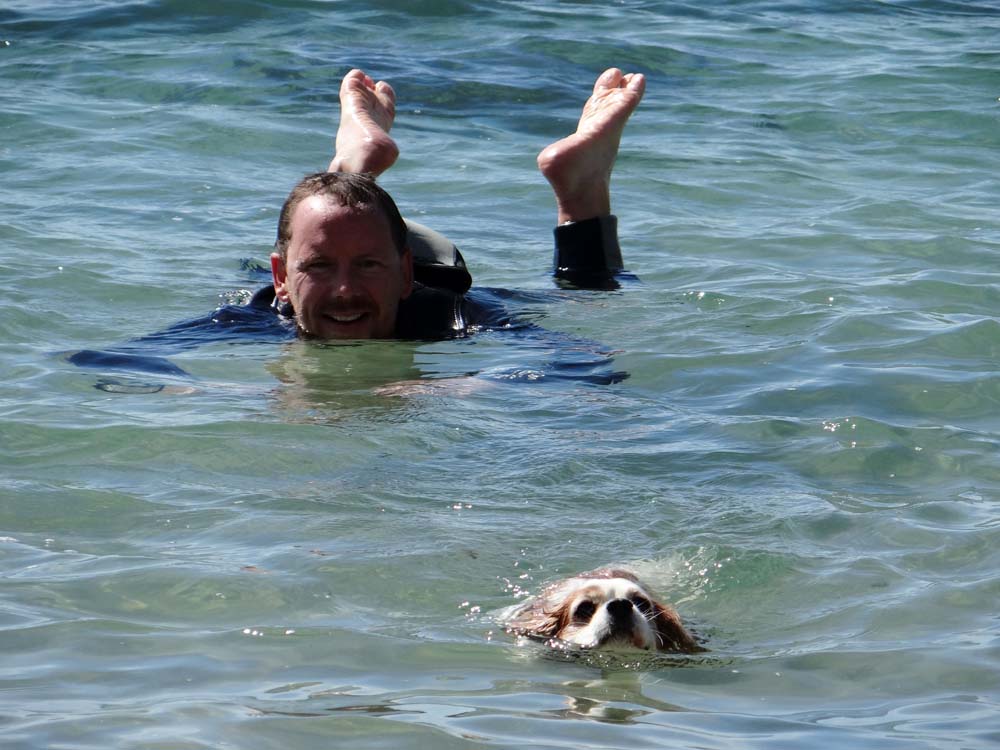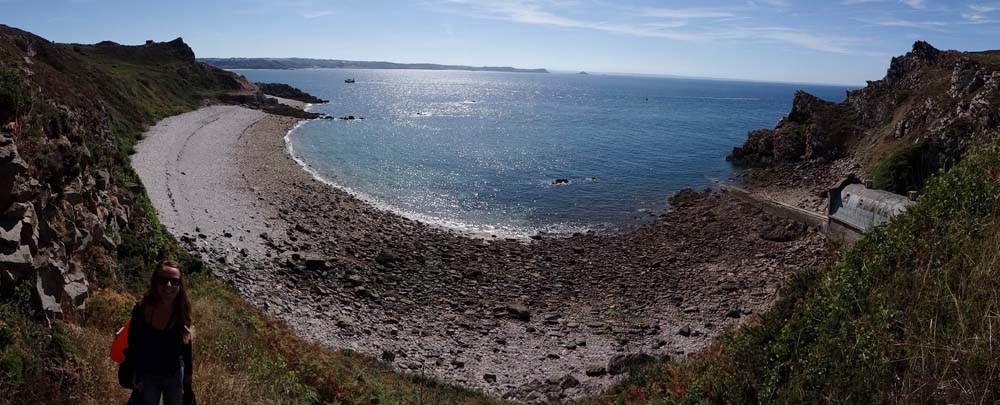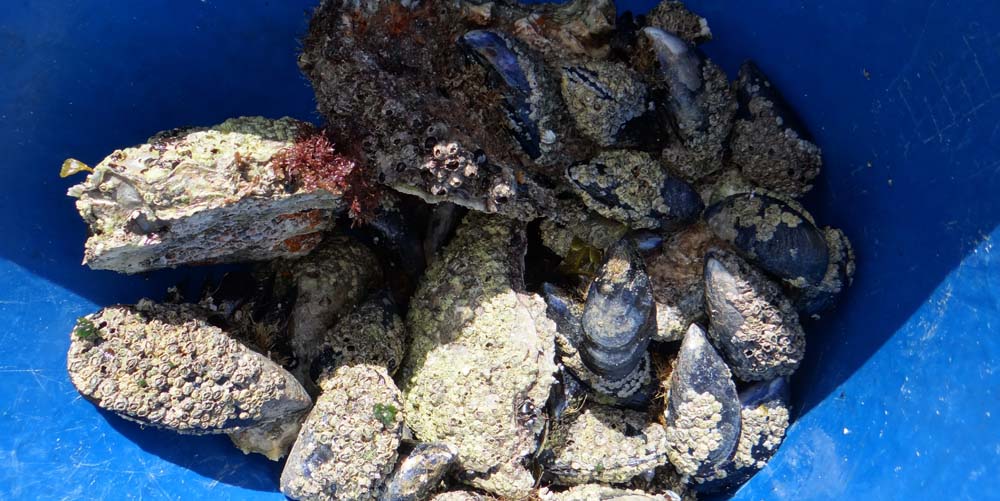 The rest of the afternoon and evening were spent chatting and chilling in the space between our vans. Rose fired up their oven and it was pizza time – it's odd to think how normal it is for us to sit eating in car parks these days! Tonight it was movie night.  Jay made us all some popcorn (which was a much better attempt than his first drunken attempt in Spain many moons ago – you can see the video of it on youtube) and we sat in front of the big screen in Rose and Paul's van – by big screen, we mean a normal tv, but in a motorhome it seems massive!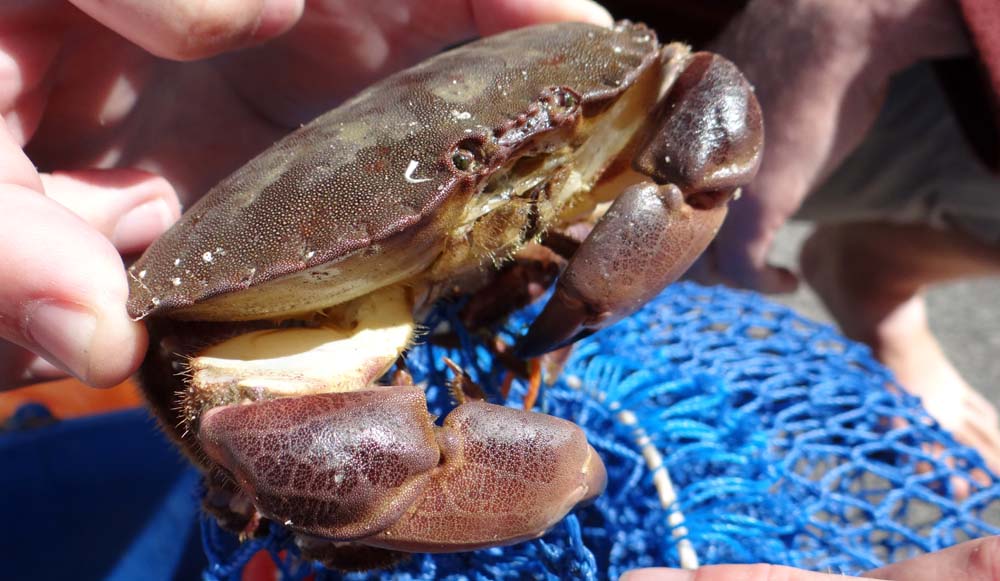 Tomorrow we're moving along the coast a little bit. We plan to hang out with Rose and Paul for a few more days. It's great for all of us as we were all feeling a bit low because we're all coming to the end of our trips – at least we'll have a blast right up until the end!
Ju x