Dave the oven, sorry motorhome is still residing on platz number L75 at the Berlin Stellplatz. A few of his neighbours have come and gone, but the majority seem to be here for a week or so. We've coughed up for three nights and will be vacating L75 tomorrow.
Last night it was hot. We stayed outside for as long as we could, but when the number of flighty bitey things got too high we retreated into Dave. Our neighbours happily sat outside until the wee small hours, maybe they are immune to the little blighters. It was too hot to eat, for me at least, so Jay dug a jar of hot dog sausages out of the warm cupboard, popped them into a warm bowl and covered them in cold ketchup – the fridge is working like a trooper.
We discussed what to do tomorrow, the weather forecast included warnings as the temperature was due to hit 38c. We couldn't go into town in that heat with Charlie, and equally we couldn't leave him in Dave. We debated seeing if anyone on the stellplatz would want our bus tickets for free as they are valid for two days, but in the end we decided to wait and see what things were like in the morning.
When it came time for bed there could have been a fight over who gets to sleep with the pooch – his bench becomes a single bed and being lower down in Dave is much cooler than the drop down bed we sleep in. In a Dave first, we made up his dinette bed – the table drops between the seats and the cushions slot into place to create a mattress – then we pulled out the sliding rods in the sides of the dinette benches, and together with pooch's single bed bench, we created one massive bed. Jay slept on the dinette side, I slept on pooch's bench side and Charlie slept all over the place, ending up under the bed which he considered to be the coolest place in Dave. Our plan worked well and with the windows and curtains open to let in any tiny breeze that might come, we all got a decent night's sleep.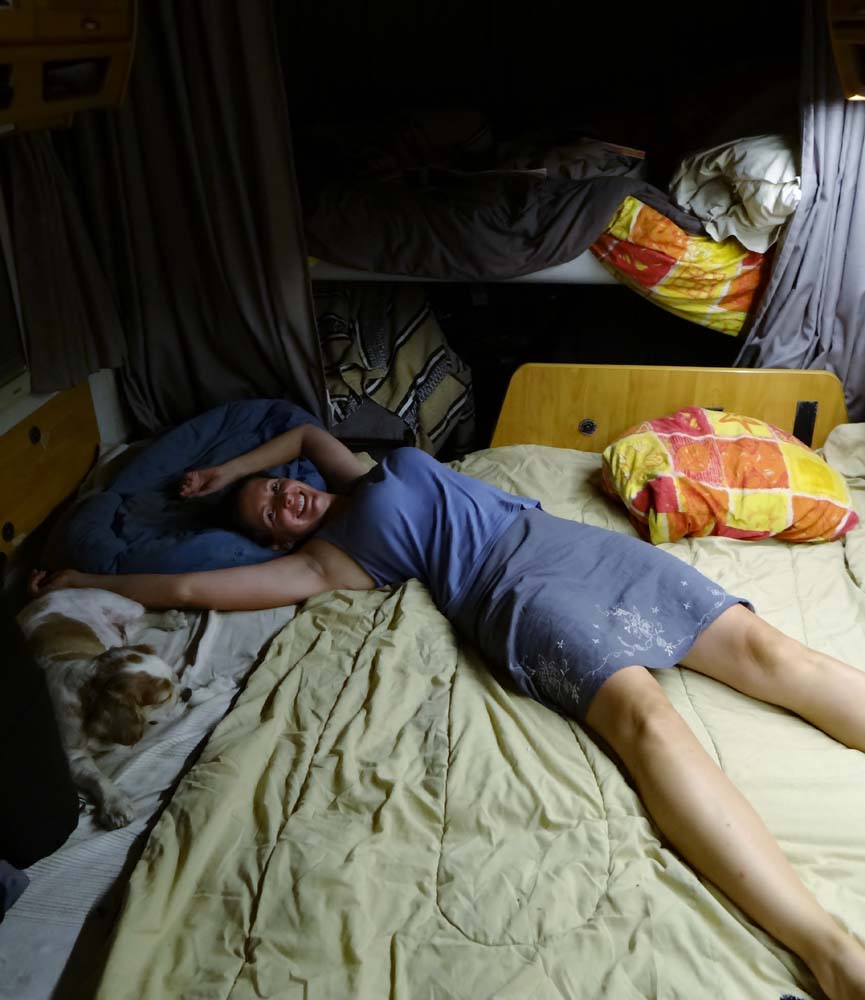 This morning I pulled a blanket around me as the wind picked up and rain started to fall. The temperature had dropped to a cool 26c. As the rain stopped we decided to leave Charlie in Dave with the skylights open (I cleared everything away so it didn't matter if it rained in) and the back window – which opens into the bike rack so it wasn't like anyone could get in through it. We closed all of Dave's thermal lined curtains to keep out any sunshine, and armed with an umbrella set off to Tegel to catch the metro or tram in.
Tegel is the nearest 'town' although it's merged into Berlin's mass so I guess it's our nearest shopping precinct. This time we headed for the U-Bahn (metro/subway) and found the station in the middle of the shopping area. Within fifteen minutes we were in Berlin and the clouds were starting to clear. We headed towards the DDR museum, which our friend Jacqui had recommended, but as temperatures rose, tempers frayed. Jay didn't want to walk through a local market which was on, and was in the wrong direction of where we were heading, but I did so I huffed off in one direction while he went in another. We lost each other for about ten minutes. For the first five minutes I was mad with him, then I was worried that I might really have lost him as I walked back through the market. Worry turned to concern as to how he would get back (I do all the navigating in cities and had the map), so by the time I spotted him again at the edge of the market anger had turned to relief and we both apologised to each other. From past experience we know that when it gets hot we struggle to keep our cool.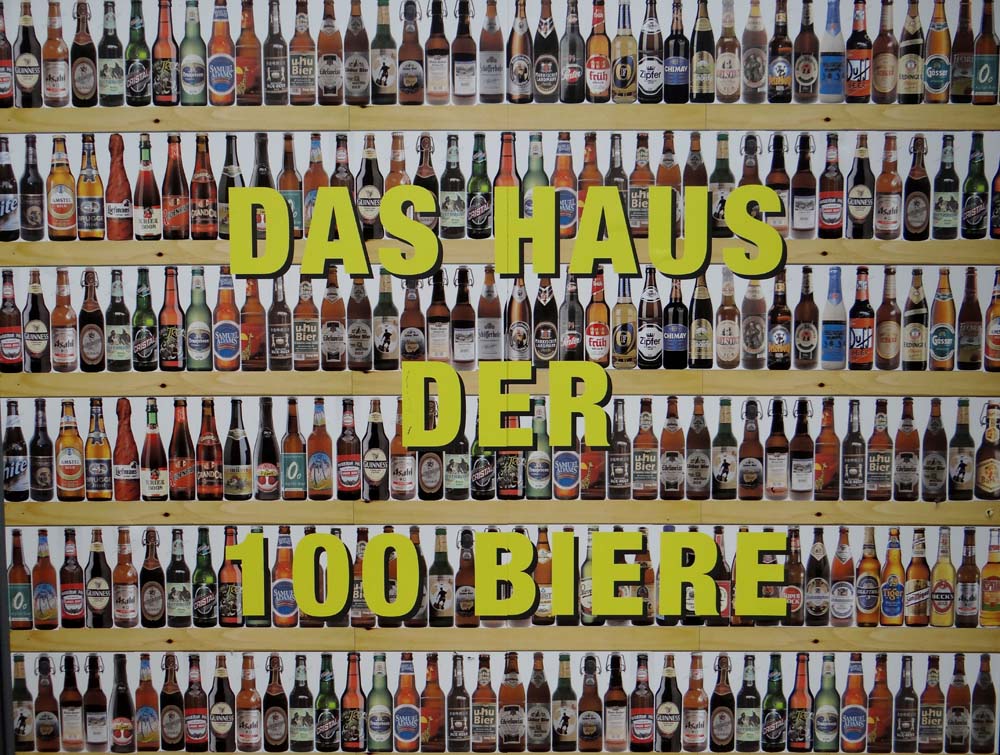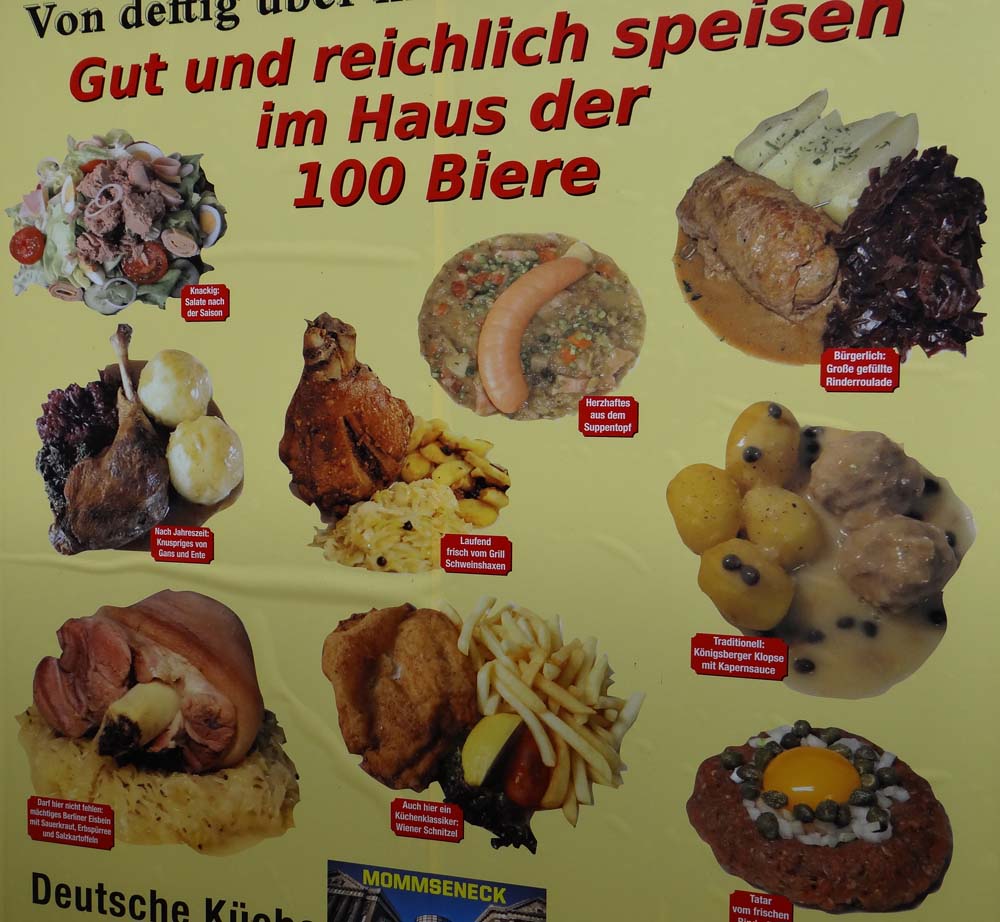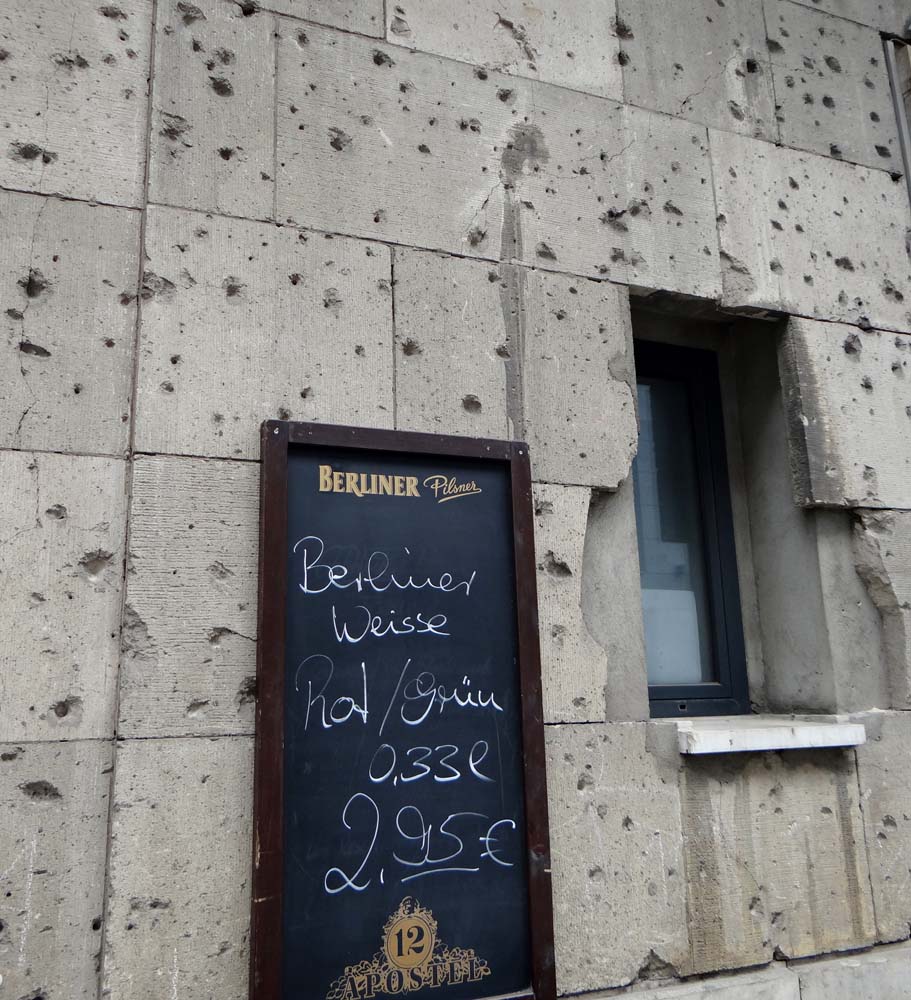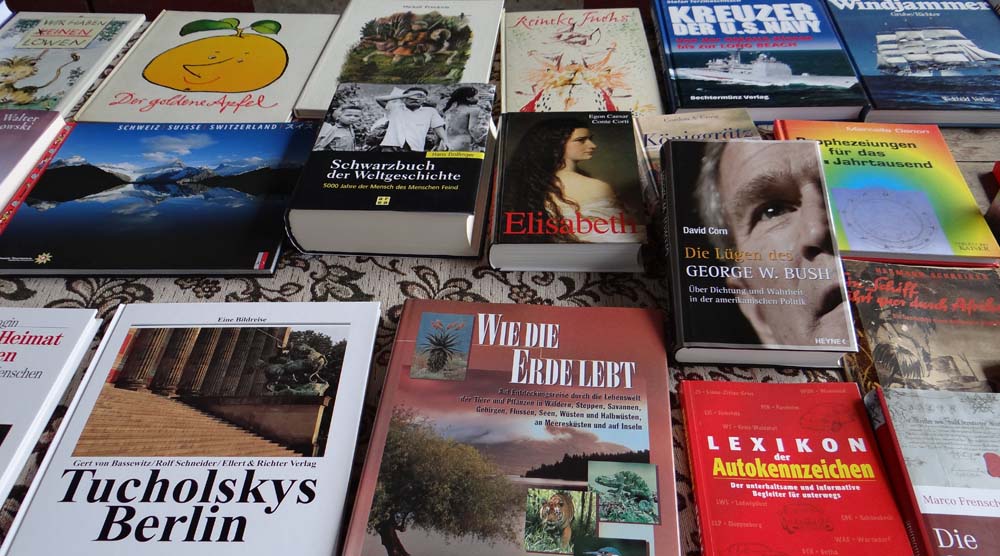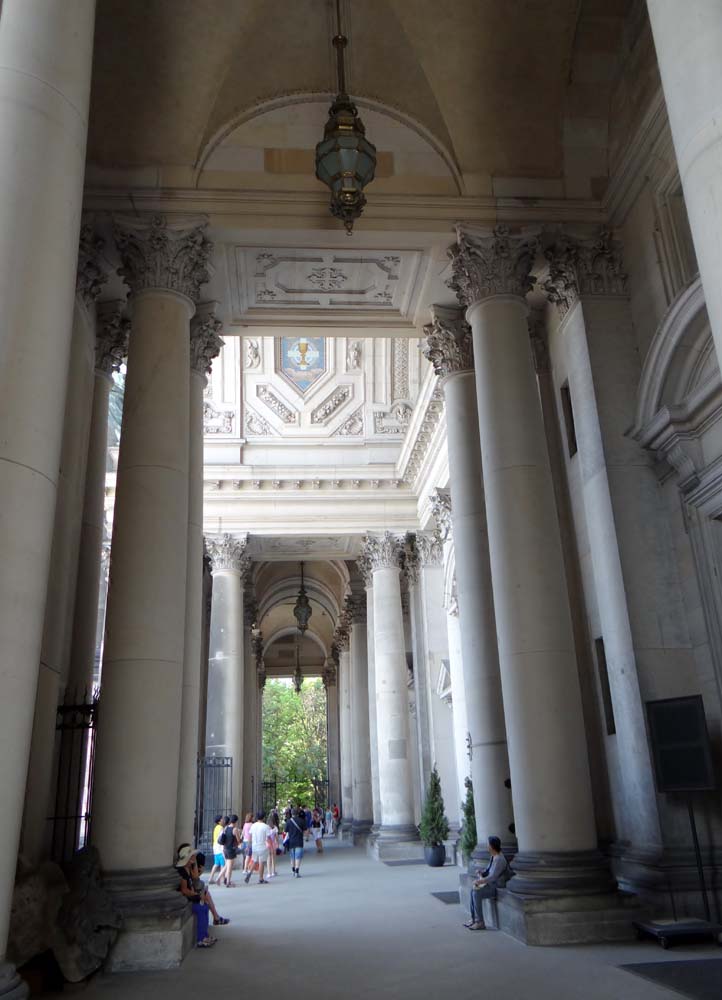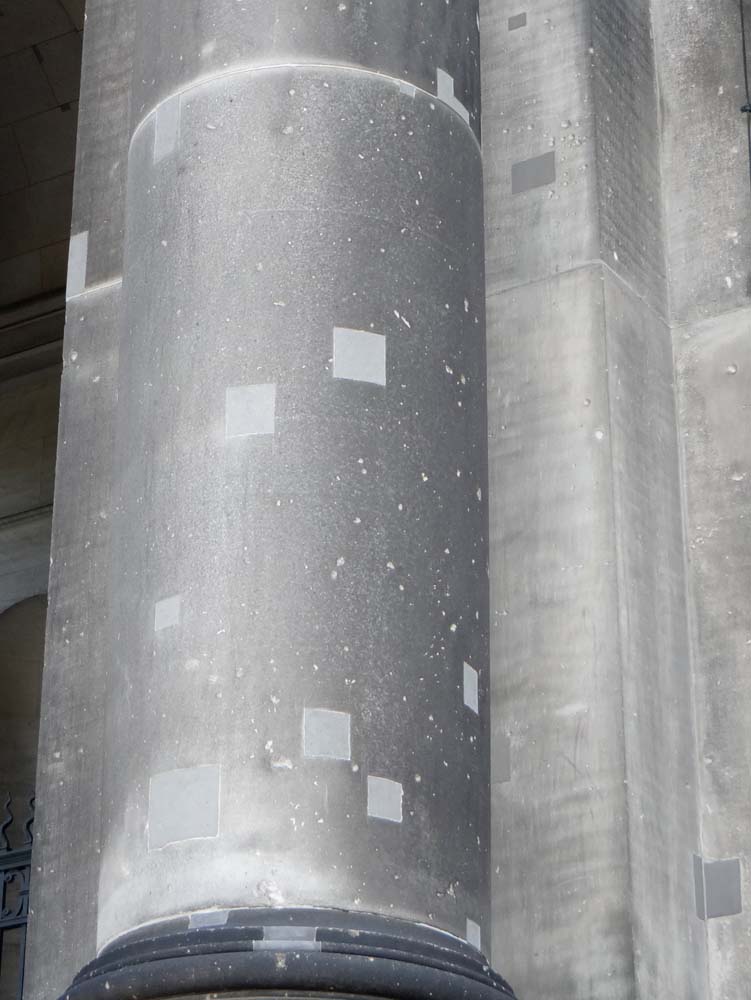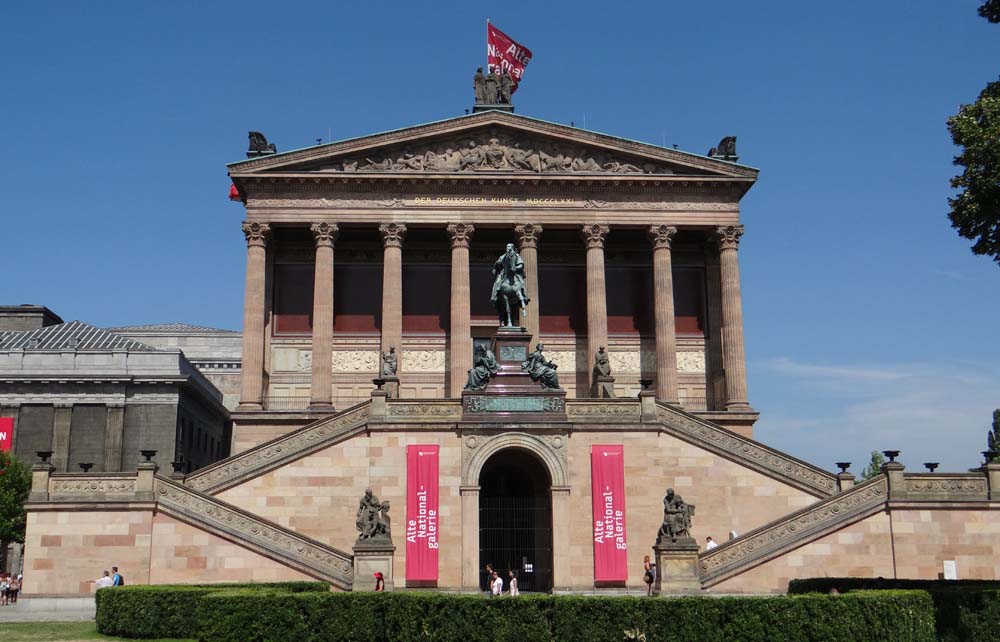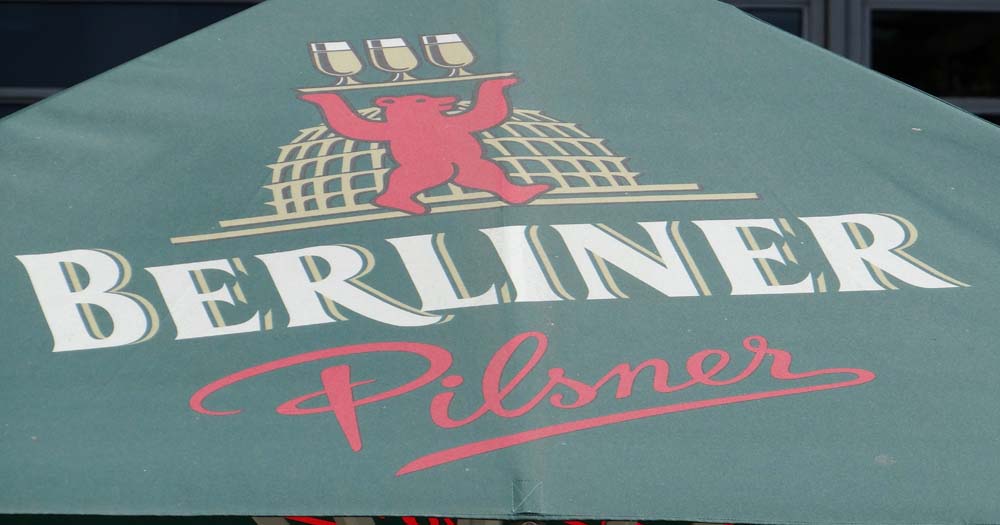 Finding the DDR museum we were pleased to see a sign outside saying it was air conditioned, but not so pleased to see the queue snaking past the sign. We paid our €6 and joined the crowd waiting for the little green man traffic light to tell us our ticket was OK to enter. As we entered it would seem that the whole of Berlin had descended on the museum today – it was packed. The place is an interactive look at life in East Germany; behind the wall. It started off by telling us about the wall itself – I never realised there was a patch of sand in the middle of it, I guess it was so they could see footprints of anyone who made it through the death zone. The exhibits then went on to show the things people used every day, what they ate, watched on TV, where they lived, what they wore, earned and all sorts of other interesting bits of information. There was even a section on why Germans love to get their kit off on holiday – turns out it's mainly the people who used to live in East Germany and once the country was reunified the West Germans asked for all the nudist beaches to come 'textile' ones and vice versa!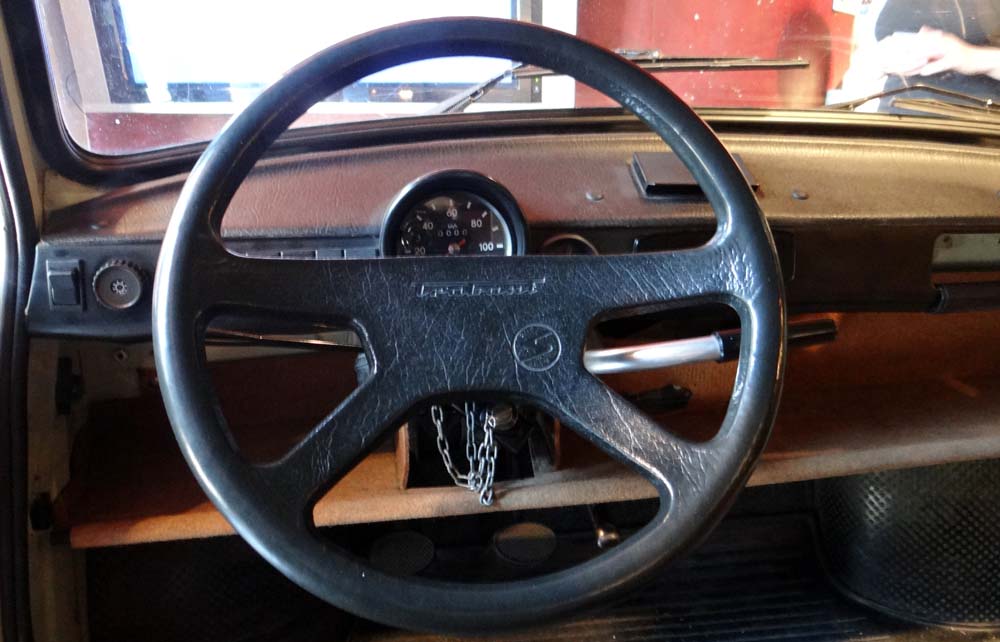 The only problem was the place had been designed to be interactive, so a lot of the information was in cupboards and drawers that you had to open – and with the place being packed this wasn't always that easy. Often we ended up missing sections simply because of the crowd around the exhibits. That said it was a great exhibition and if you're ever in Berlin I would also recommend it, and as it's only six Euro each we might pop in again on another visit to Berlin and see the rest of it.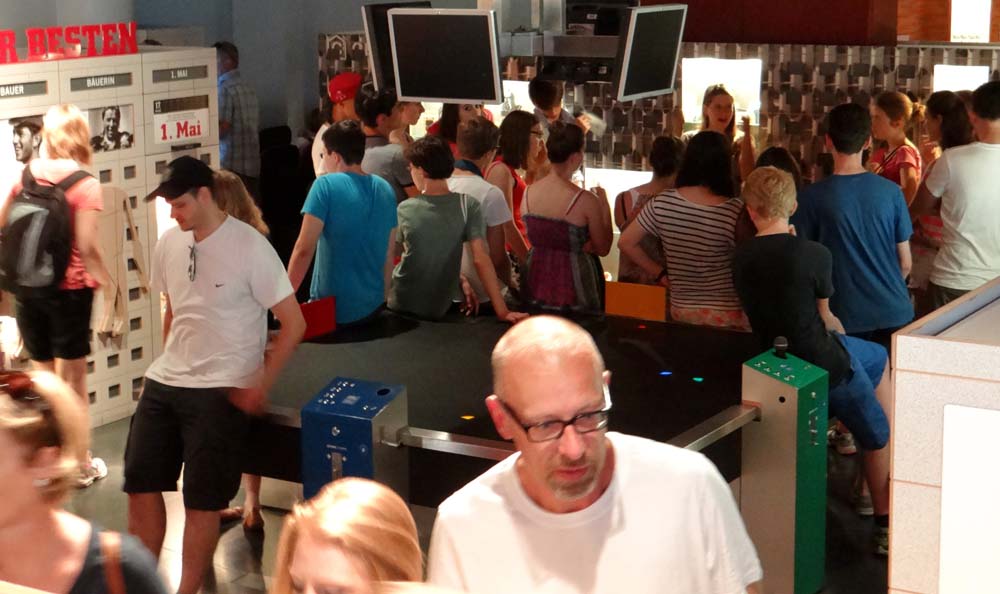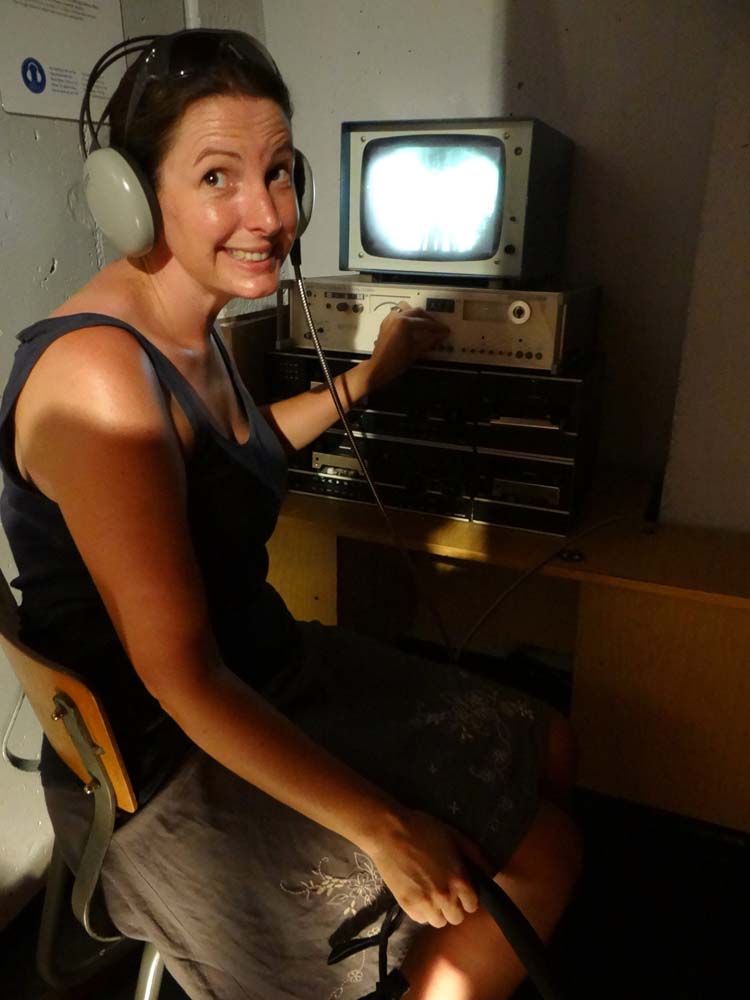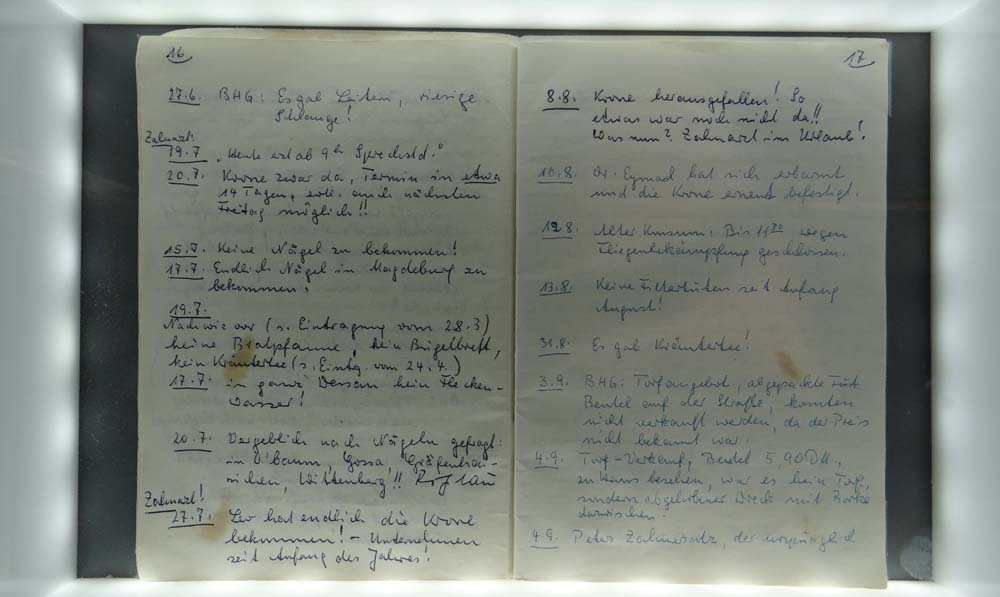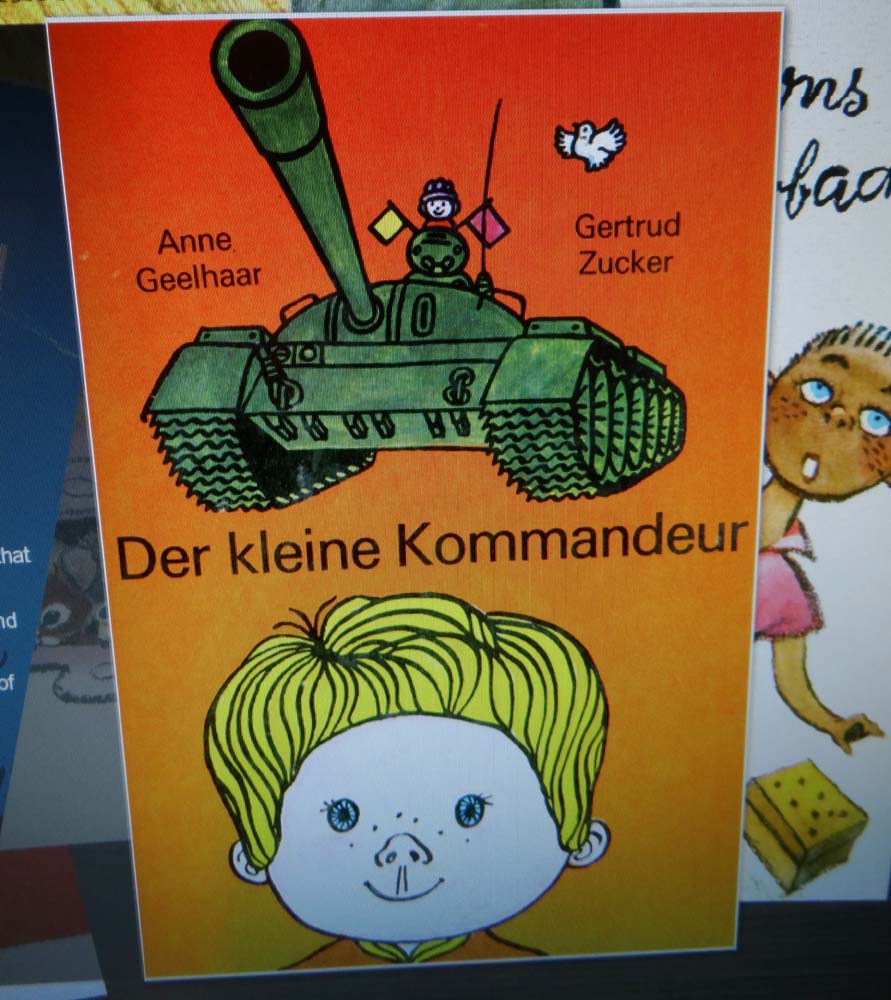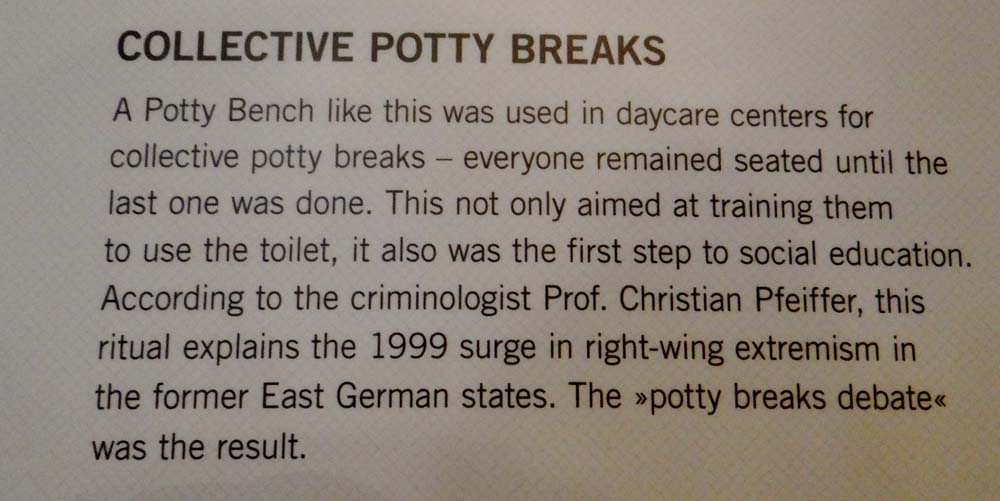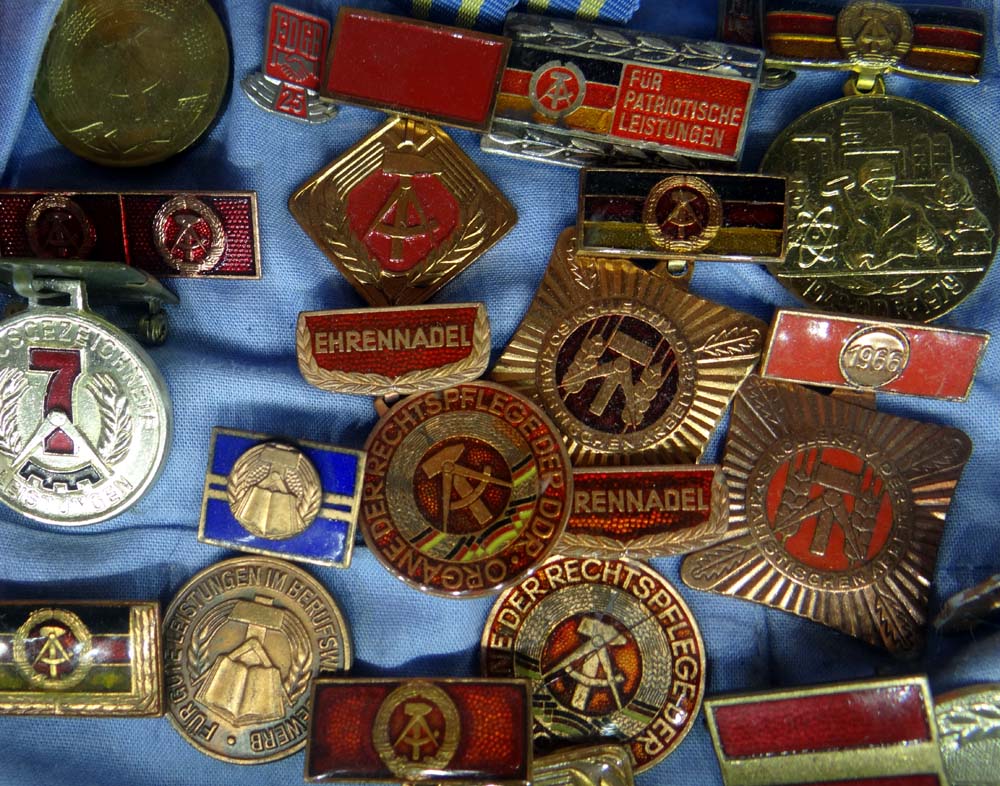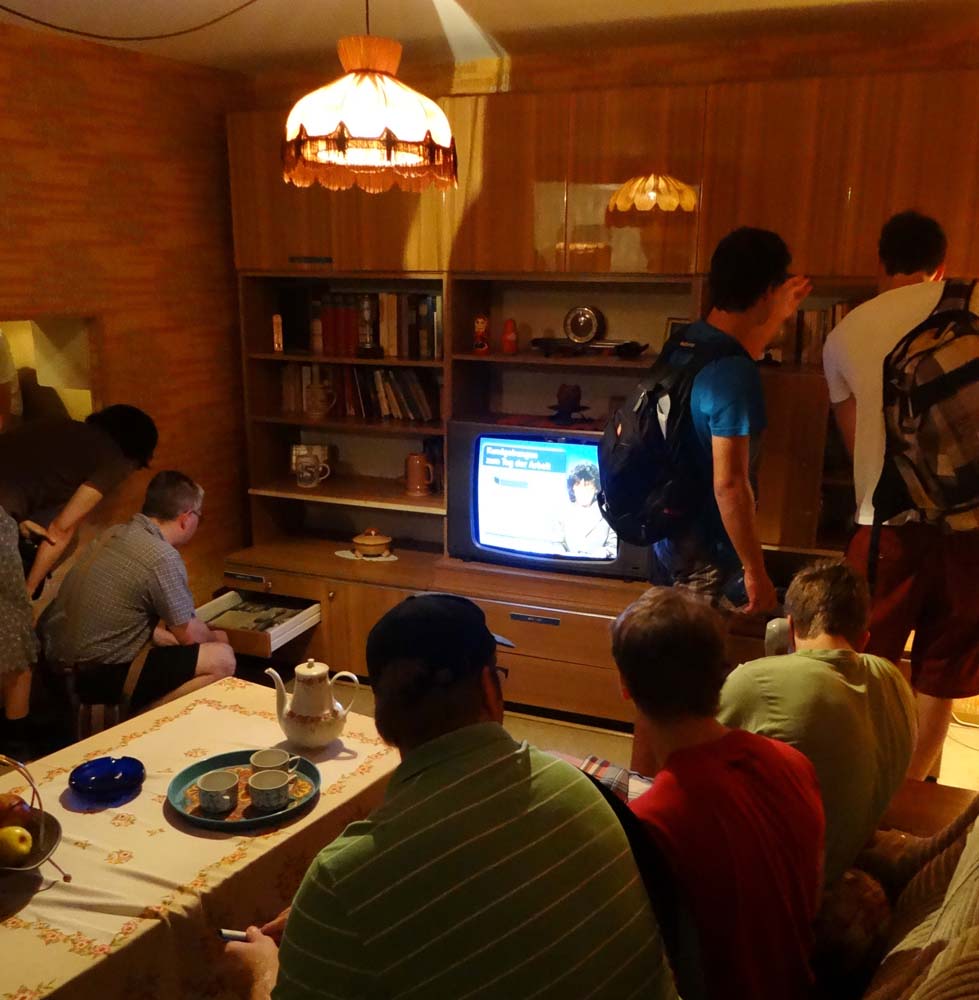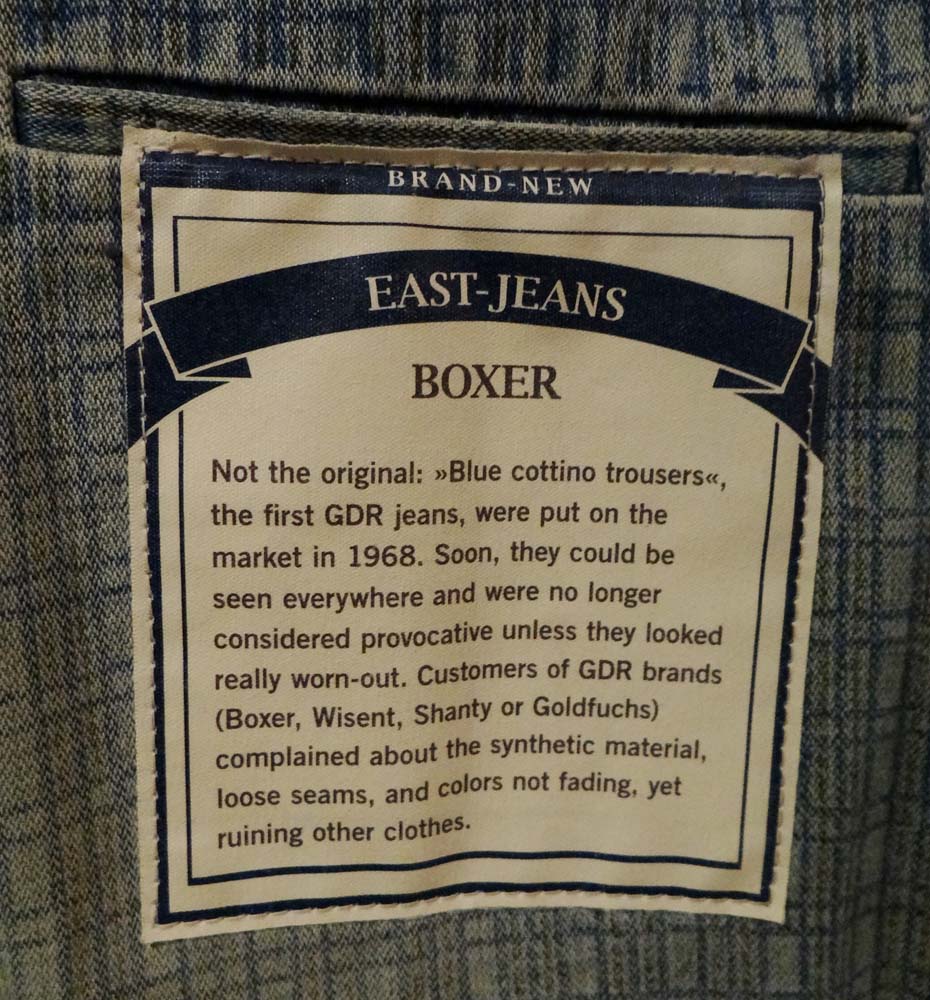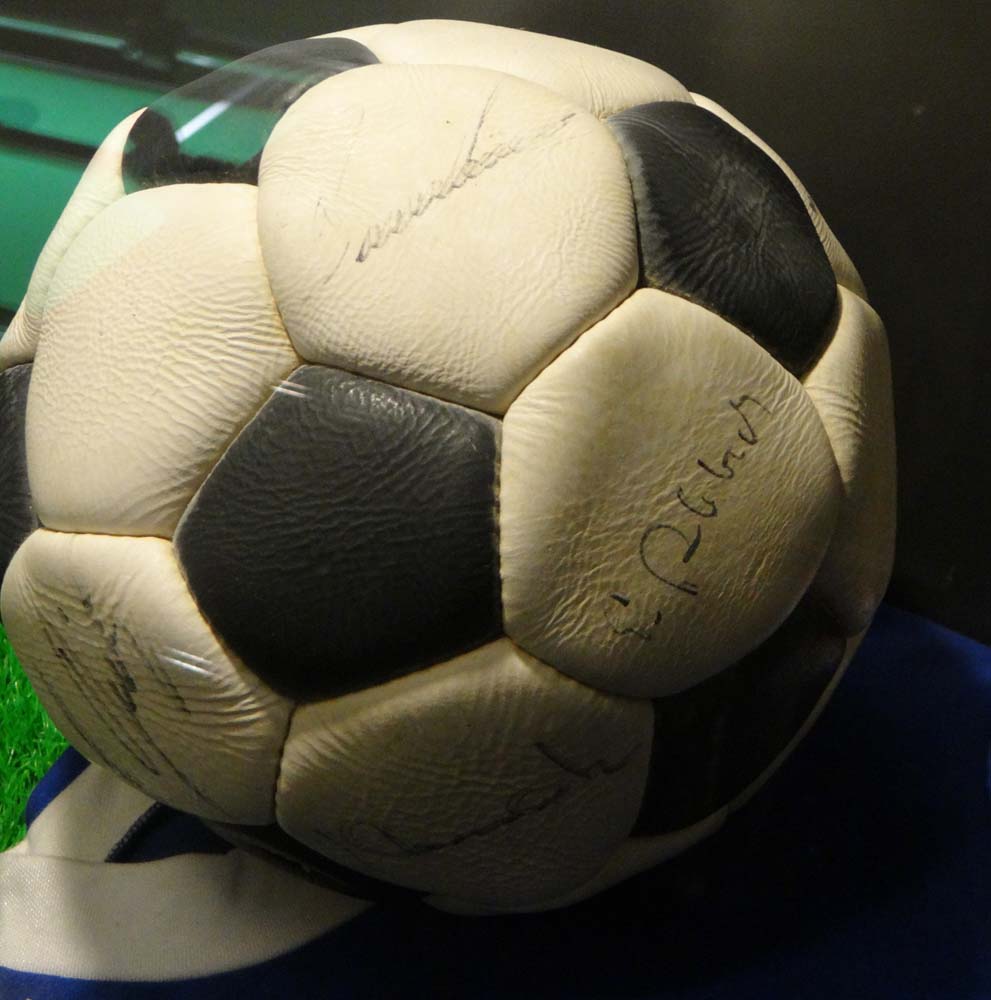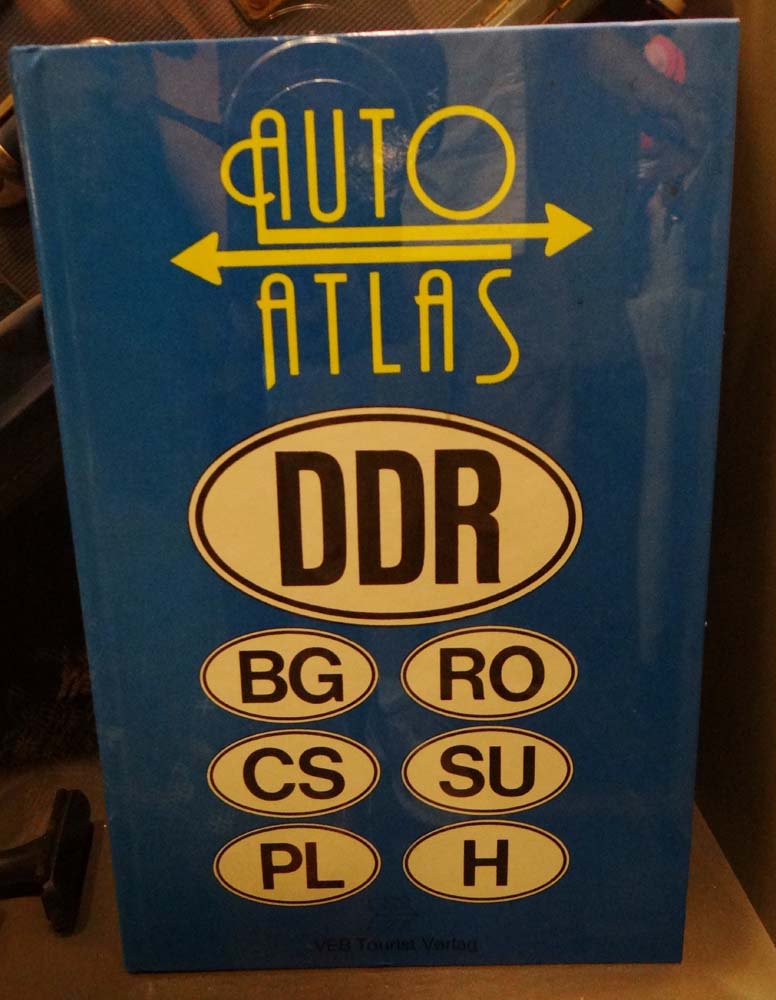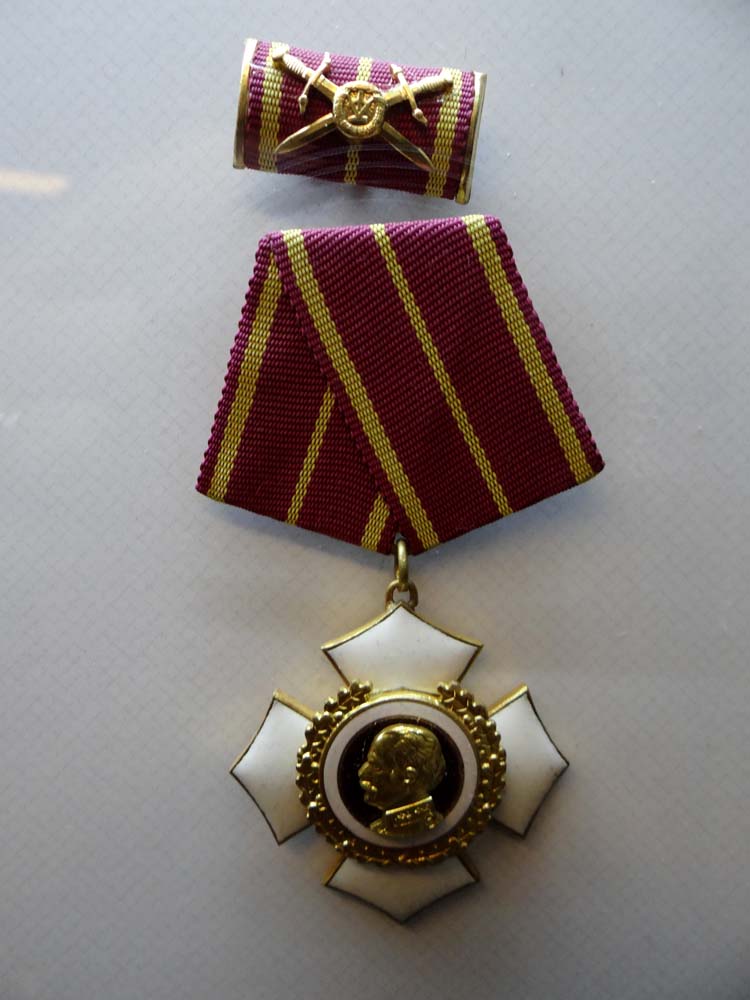 As we stepped out of the museum the heat hit like the doors opening on an aircraft, and we immediately decided to head back to Dave and release Charlie. Outside the museum the police had two men sitting handcuffed and sitting on the floor, a crowd was starting to gather but then one of the big yellow tour buses pulled in so we tore ourselves away from the excitement and jogged to the bus. Jumping on board we stayed downstairs, we were only going one stop back to the U-Bahn station, and looking around it was as if we were still in the museum – we must have been on the oldest bus on the circuit.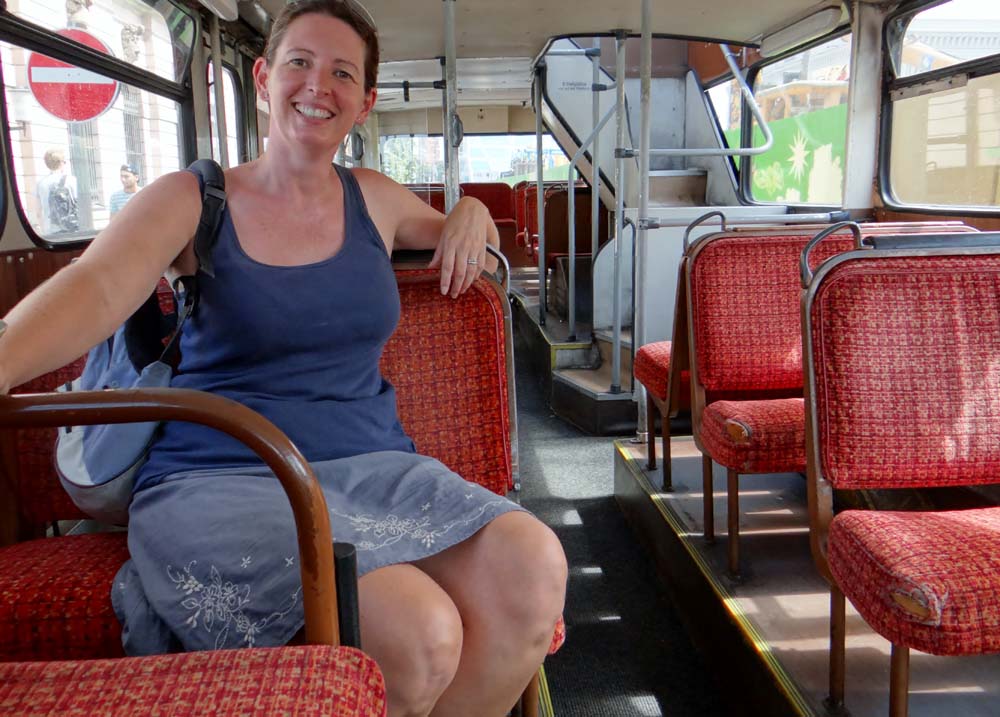 The U-Bahn was as efficient as ever and by 1.30pm we were back at the stellplatz. I sank into the camping chair dizzy from the heat, while Jay released Charlie who was much cooler than we were.
This afternoon has been spent sitting in our camping chairs watching the thermometer on our alarm clock. In the shade it stayed at a consistent 40C (that's 104F in old money), we moved into the sun for five minutes, but had to put it back into the shade when it shot up to 50C (122F) as I worried it might break.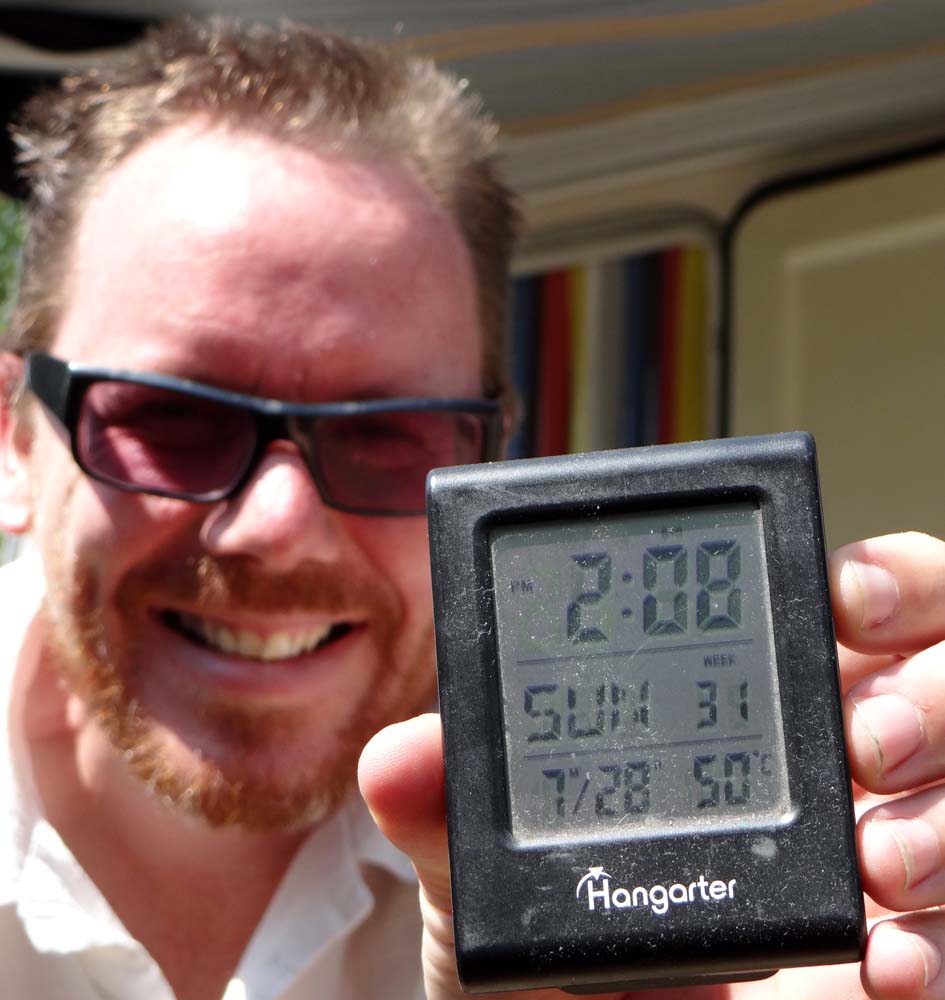 We must be getting used to the heat as it's the hottest we've ever been, even hotter than Croatia and at the time that was stupidly hot, and yet we're coping. Jay's done a bit more fibreglass repairing of Dave and Charlie and I have snoozed. At 5.30pm it cooled down to 36c in the shade. Charlie reappeared from under the van, his tummy was lovely and cool – he's one clever pooch – and Jay decided it was too hot for a beard, so shaved it off!
Just after 6 we headed out to Tegel for a bite to eat. After three attempts I managed to get a top up for our German internet SIM which we bought all those months ago when we were here last year – if you're reading this, then it worked!! After which we went to the Hax'nHaus we'd spotted earlier Jay went for the Schweinshax'n (pigs knuckle) and I went for the Lammhax'n (lamb knuckle). For the price of a small house in Bulgaria we ate enough meat to add the meat sweats to our heat sweats. Charlie bagged himself a bone and the others were popped into a doggy bag for him to enjoy at a later day. Storms, rain and cooler temperatures are on the forecast for tomorrow, and after today I'm looking forward to it.
Ju x