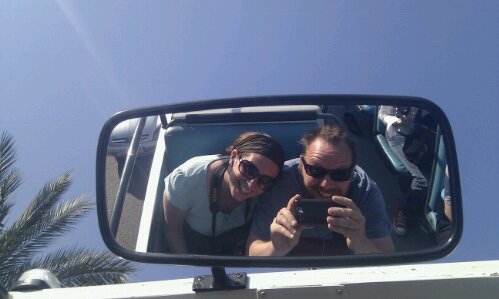 We're here: N41.40389 E2.18306
Weather : sunny and warm
Last night we took full advantage of being parked near the Sagrada Familia and wandered over to see it all lit up at night. The crowds were gone and we could walk right up to the gate and stare for as long as we wanted.
By then it was 10pm – prime dinner time in Spain. We were shattered from all the walking earlier, so opted for a very Spanish, but more importantly very close by, KFC. A €16 bucket between us (with some smuggled back for Charlie) and we were defeated. Stuffed and ready for sleep. We got back to find the huge electric gate closed, but the nice security guard opened it for us as we were too full to consider climbing the fence.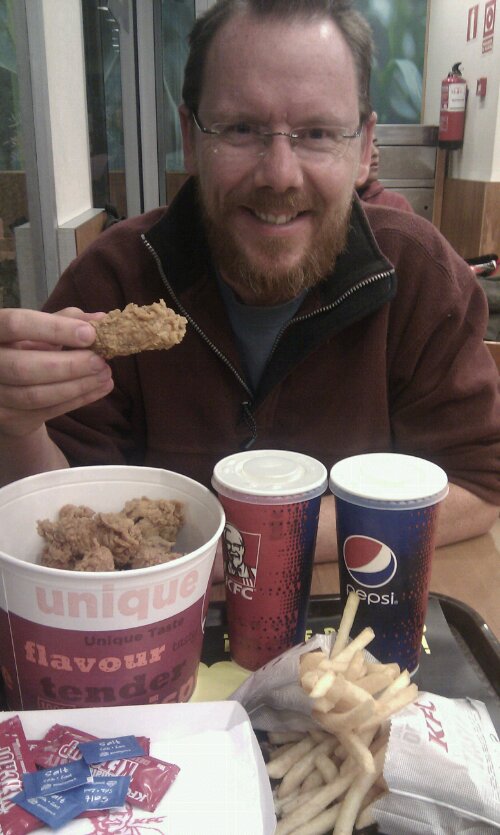 This morning we woke around 9am ready to take on the city again. The fairly empty car park of yesterday was now almost full of cars and buses. Not sure why one day it's quiet and the next busy – did we miss a weekend or public holiday?
Thanks to a tip from my brother (Cheers Murray!) we've seen all the sights and spared our feet – we've been on the open top bus tour. Charlie was still suitability tired from yesterday, so we set off around 10am and caught the blue line at Sagrada Familia. We hopped off at Park Guell to see some more of Gaudi's creations, however as it's free to get in the rest of the world was there too. It was heaving – I even lost J a couple of times, but fortunately we'd anticipated that and had arranged a rendezvous point.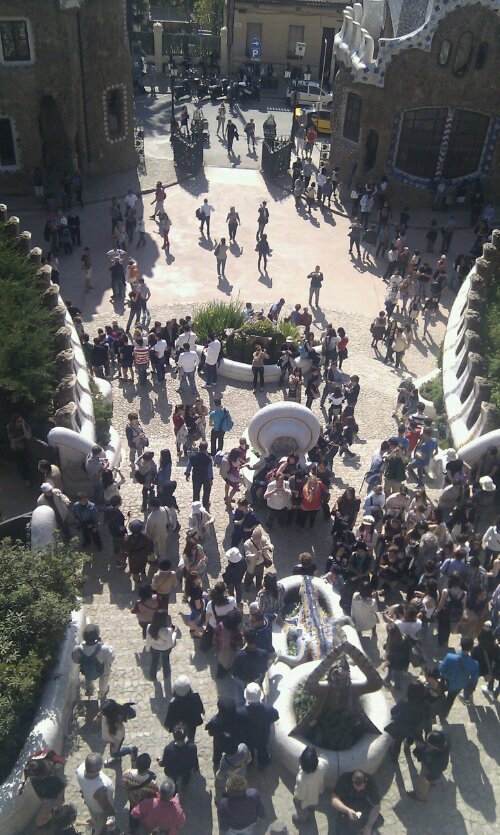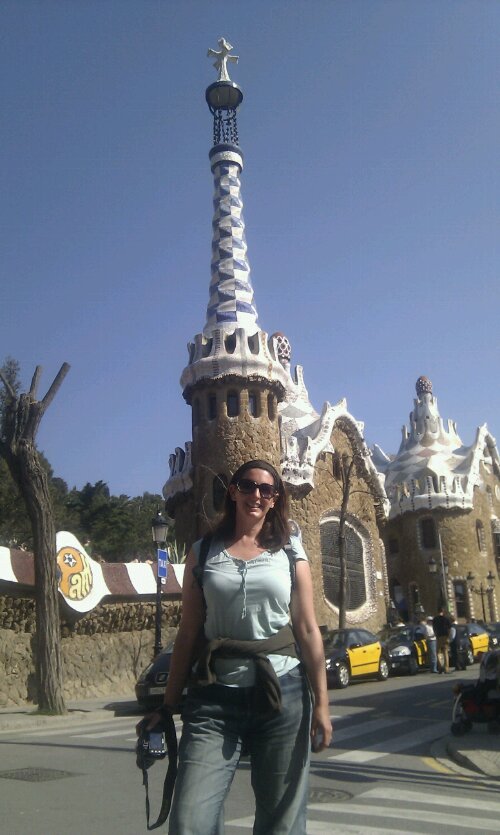 Back on the bus, we toured the north of the city. Judging by the number of people getting off at stops the big draw around here was FC Barcelona's stadium – even though the players are all in Madrid for tonight's match.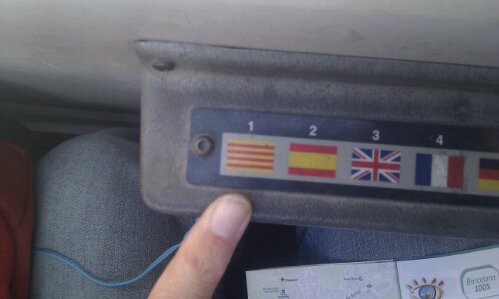 Around 1pm we arrived back at the Sagrada Familia and hopped off to check on Charlie, take him for a quick walk (even though he didn't want to go) and have a spot of lunch in Dave – well the bus tickets were €24 each, so we saved by not eating out. A bit of a rest and at 3pm we set off to walk to the nearest stop for the other route.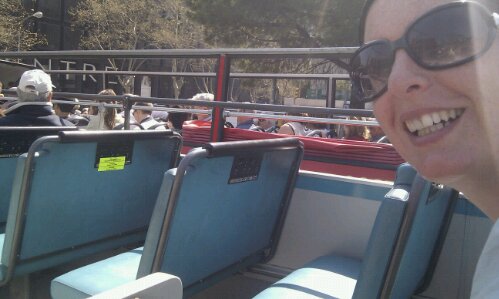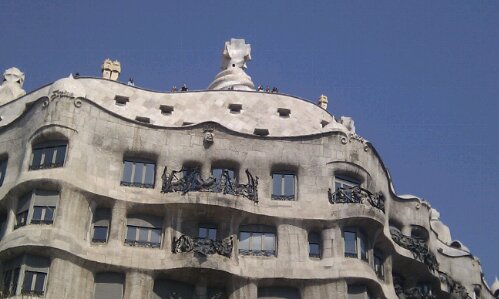 Back on the bus we started to tour the south of the city passing amazing buildings and sights. We hopped off at the national palace in Parc de Montjuic for views over the city skyline and again in the old port which has all been redeveloped and is now a big centre housing shops, restaurants, the aquarium and an Imax cinema.
We drove round the Olympic port, accommodation and stadiums – including the one that the diving took place in, to me the most memorable image of the games.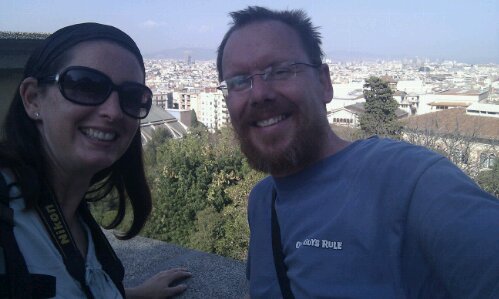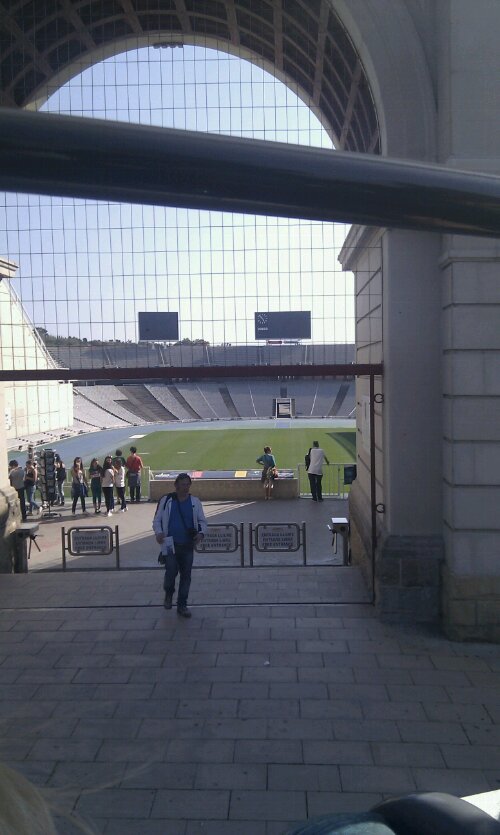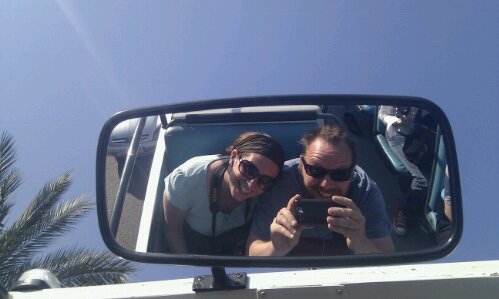 At 6.30 we'd finally completed both routes, so nipped back on the blue line for a ride back to Sagrada Familia. Back at Dave, Charlie was very pleased to see us for 10mins, then fell asleep again – we really must have tired him out yesterday!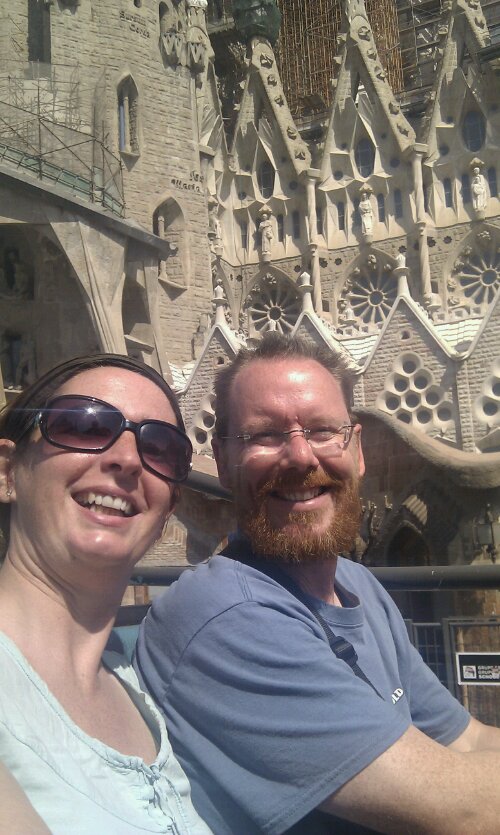 Tonight we're dining out, and Barca are playing Madrid, so we expect some lively bars and restaurants (as they all seem to have a huge tv too).
We were both a tad dubious about Barcelona, we're not big city fans, but we've loved it. You could spend a week here and still have plenty to see, but it's time for us to head North. So, we're moving out tomorrow morning. There's a general strike on in the city and we're hoping the roads will be quiet.
Ju x