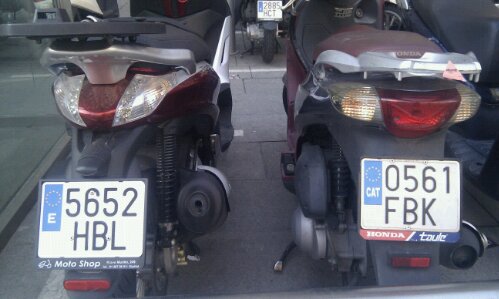 Ever since my great friend Jason Stevenson persuaded me to hire a moped in Ibiza, I've been into bikes. Once we'd returned home, I bought a 100cc Yamaha to learn on and next thing I know I'm scratching around race tracks on a 400cc Honda race bike.
My biking days drew to a close with an untimely crash riding home from work, 2 weeks before my wedding. No harm done to me, but I was clearly incapable of safe riding on the roads!
Anyway, here we are in, Barcelona. Our ever-so-British open top bus voice tells us there are more bikes registered per capita than anywhere else in Europe. Easy to believe, they are everywhere. If you're into bikes, you could spend days wandering the streets eyeing them up.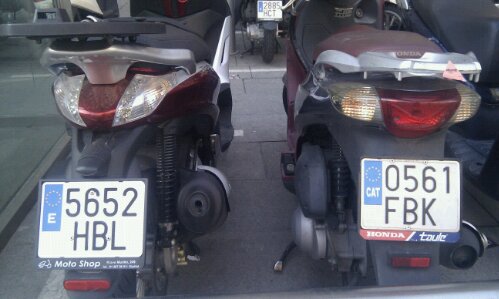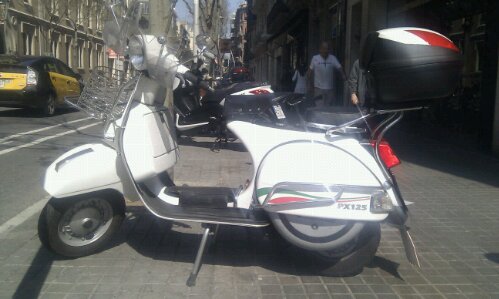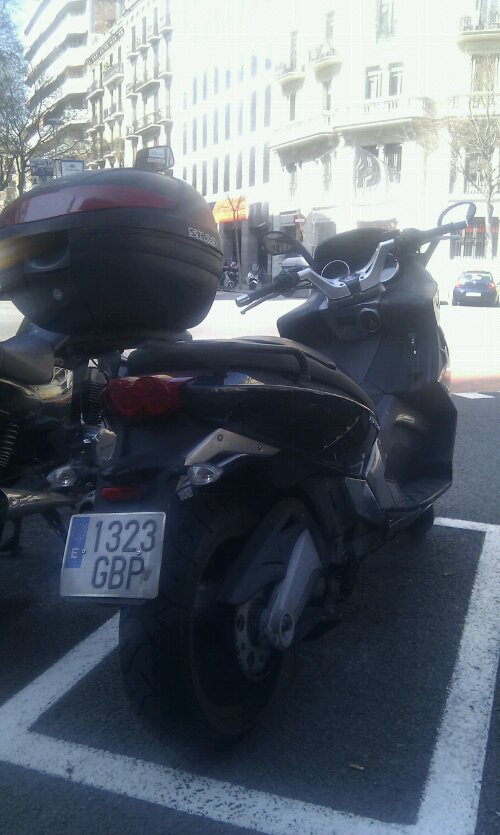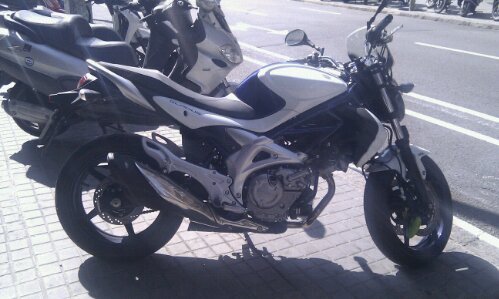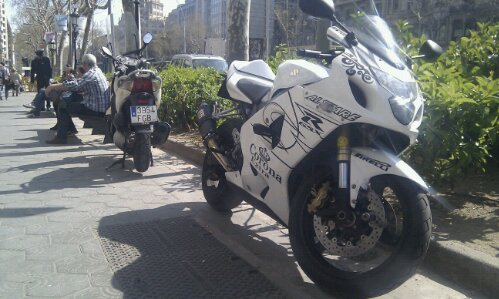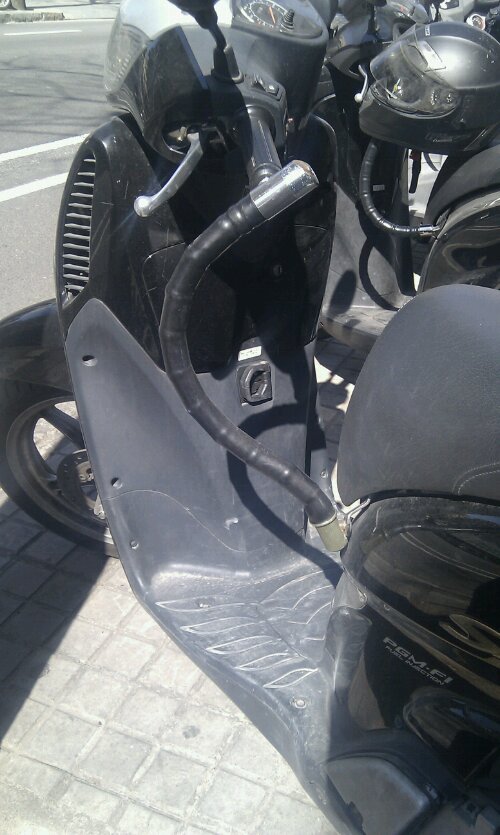 I don't know much about mopeds, but maybe I'll have a look into getting one back in Blighty… (don't tell Ju)?
Cheers, Jay