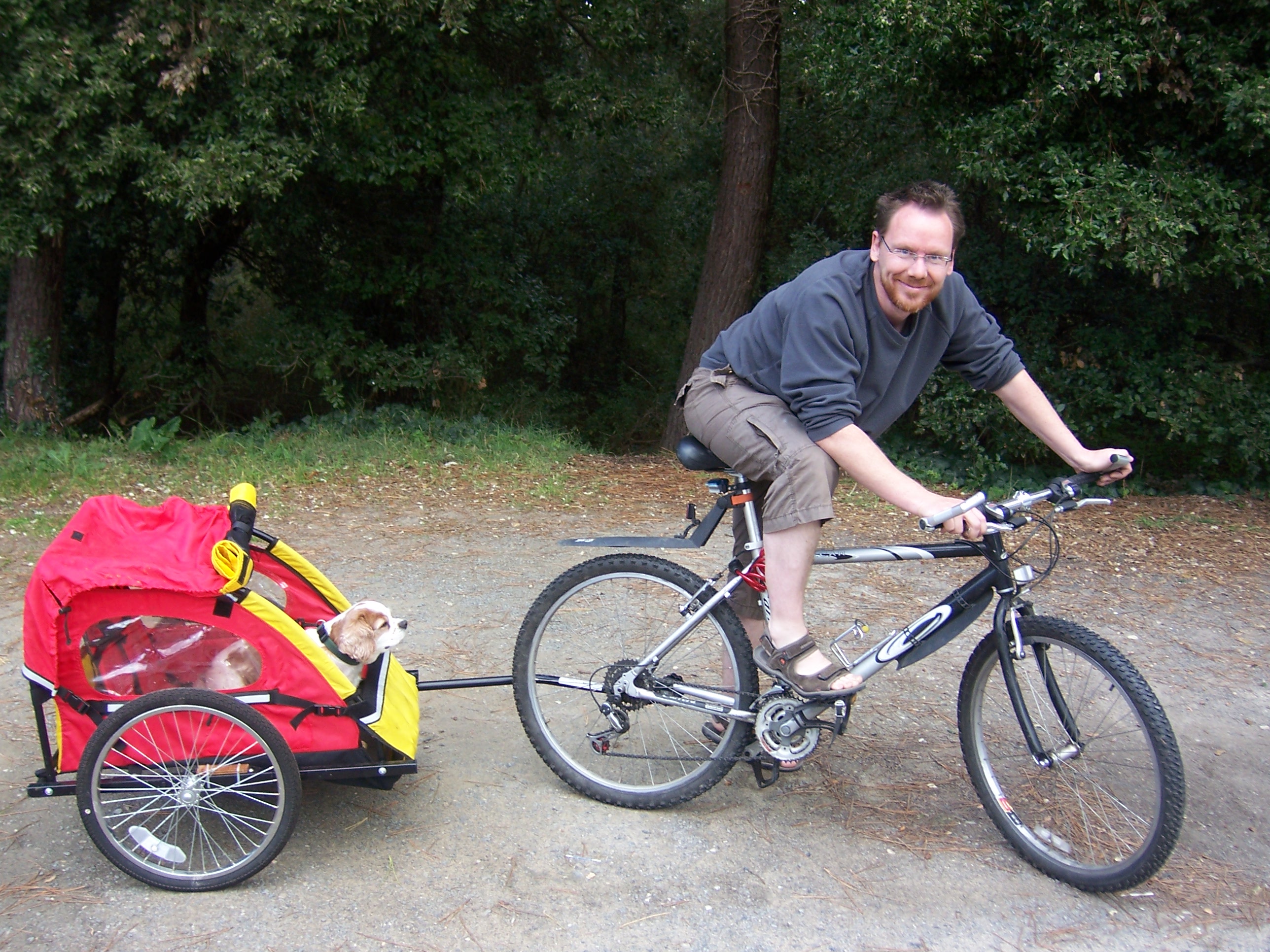 Day 9
Distance travelled 1318kms
Weather – sunshine & cloud
Now we've reached the Atlantic Coast – a mental objective for both of us – we're slowing down a bit, otherwise we'll have done everywhere and run up a huge diesel bill in 6 months! The new plan is to aim to drive no more than 30mins a day and stop off and look at places along the way.
We're finding that dogs aren't supposed to be on beaches around here, but as pretty much everything is shut, there's no one to enforce it. Today we drove along the coast from last night's Aire in Bourgneuf-en-Retz and found another free stopover in a nice Aire in the woods about 300m from the beach at St-Jean-de-Monts. As we've only paid for a couple of our overnight stops, it's balancing out against the fuel we've burned up getting down here.
Once we'd settled in we got the bikes out and took Charlie for a spin in his pooch chariot. We're getting pretty much the same looks as we do when we take him out in Eastwood. Before we knew it we were in the next town – they do seem to blur together a bit. Let's just say – he'll get used to it!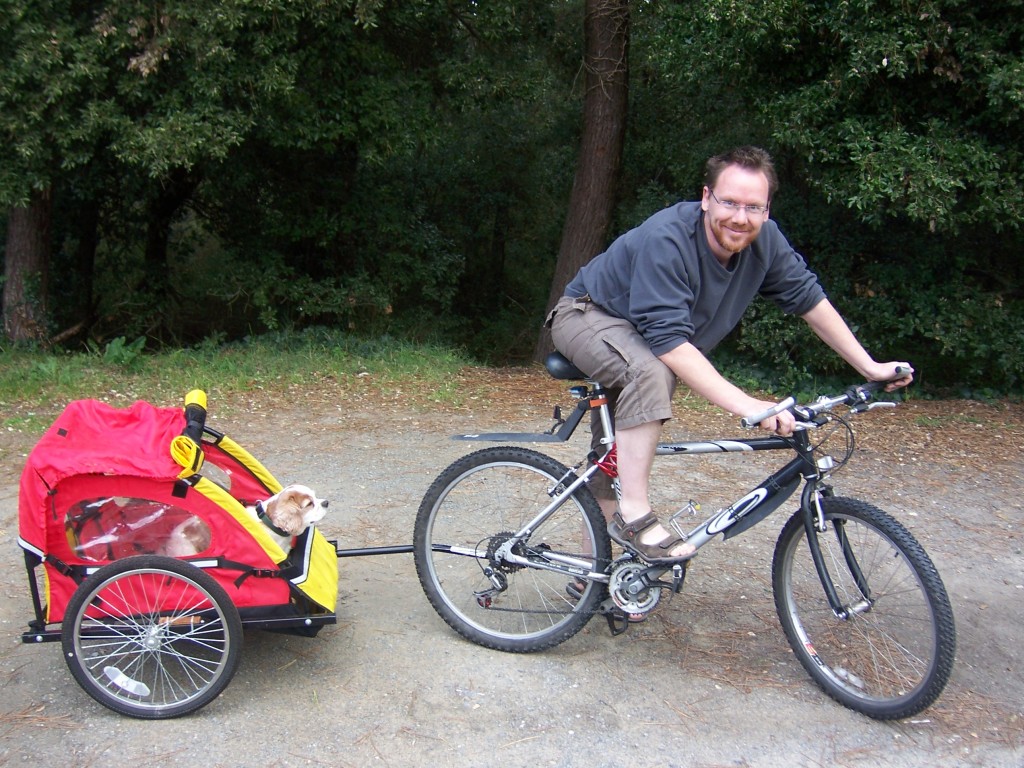 Another big challenge for today was asking others in the Aires where we can get the chems for the loo. Seems no one speaks English – in fact we're always the youngest at any of the stopover place – but J's French has got us some leads to follow up on tomorrow.
It's 6pm now and there are five other camping cars – as they're known over here – in this Aire, and we are by far the oldest and smallest van. I suspect they'll be quite a few others parking up here later tonight as we tend to be among the early arrivals, and late departures too – it's amazing how long it takes to get up, washed, dog walked, breakfast eaten, pots washed, floor swept and windows de-condensates (Christmas chamios leather is very useful thanks Mum & Dad). Still it's so much better than being stuck in an office! Sorry folks, couldn't resist.
Ju x