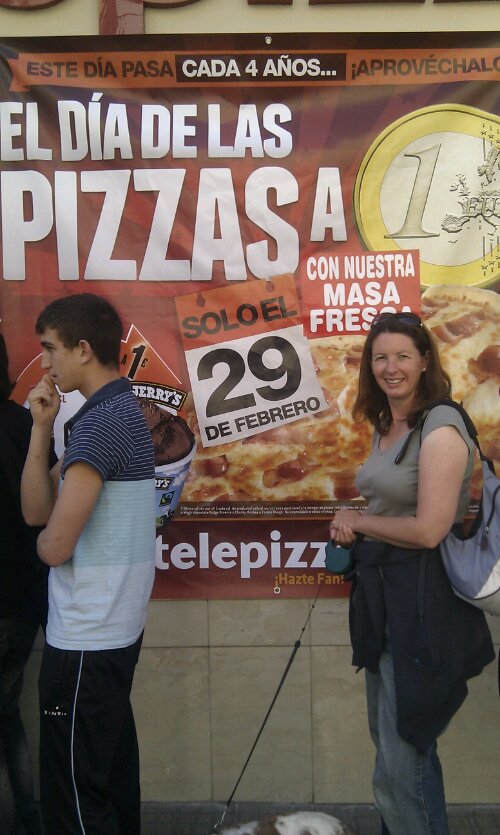 We're here: N37.01776 W4.55391. It's in the small Andalucian town of Antequera, about an hour inland from Malaga. We are free camping in a car park recommended by tourist information.
The weather's been hot. The locals are in overcoats, we're in T shirts. Dave's solar panel was outputting 73W at 2.30pm, not bad at all. For the first time, Dave gets roasting. And it's still February.
Dave's clunking is getting worse, probably not helped by the winding roads through the hills here. As we set off this morning I was admiring how smooth the Spanish roads are. Someone must have heard me as our road here, the A343, was a tad rough. Someone had stuck or painted donkey silhouettes on the signs, maybe to show you could travel just as fast on one as a car. Some great views though as we headed here, the nearest Fiat dealership off the coast.
Ju tracked down the Fiat dealer and we headed in. Oddly the sign at reception pointed us through a door to the Toyota shop next door? Before we knew it we'd been redirected round the back and bloke from the Toyota (?) workshop was eyeing up Dave's suspension. He speaks no English but kindly gets up t'interweb and translates: I have much work today. If it needs pieces, 3 or 4 days. Come tomorrow same time. Cool, he sounds like he can fix Dave up and we just need to entertain ourselves for a few days.
The town proves to be a pleasant off-the-beaten-track kind of place. We take advantage of a €1 pizza offer (39 minutes killed in a queue of students who exit loaded with 5 pizzas each) and wander the old town in the sun. The Rough Guide describes the place as an 'ordinary modern town', which makes it sound very dull. I quite like it; it feels like the 'real Spain'. We had a cheeky beer in town and again we're amused by how loud and animated the locals are. [edit] We talked about this afterwards and we think this place is far from ordinary. The Rough Guide man must not have come from Nottingham. The old town was twin walled with a castle, and it's still all visible. Roman baths have been found. The whole place is on a hill with views out across the white homes and distant mountains. The houses in the old town are immaculate, each with its tiled entrance room protected by a huge wooden door. Guidebooks are just one person's opinion and we have to remind ourselves of this from time to time. :>)
Back in Dave, the sun's going down and it's time to get cooking. Tomorrow we find out what's happening with Dave and will then plan our next few days. Granada's Alhambra is calling so we could nip over and come back when the parts arrive. Tough life this.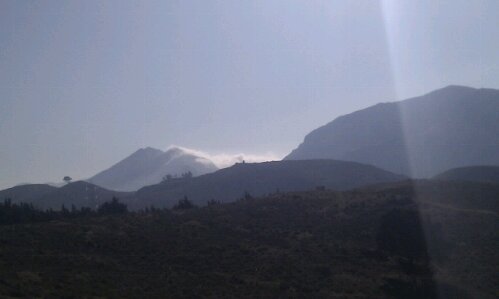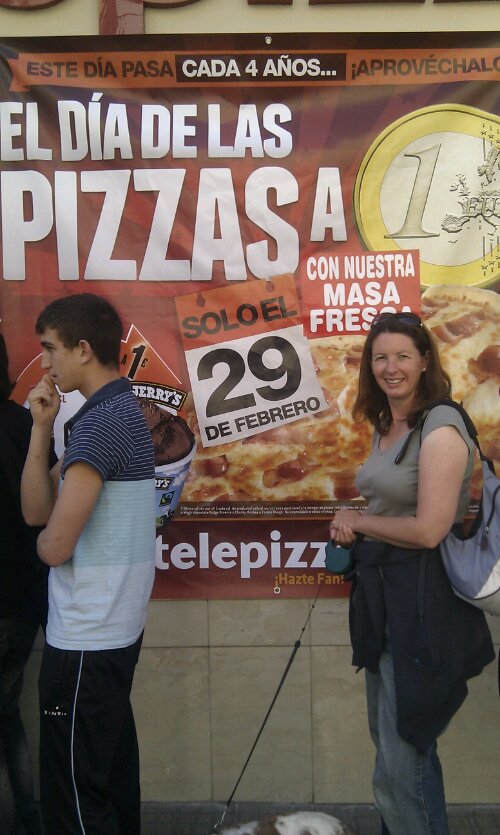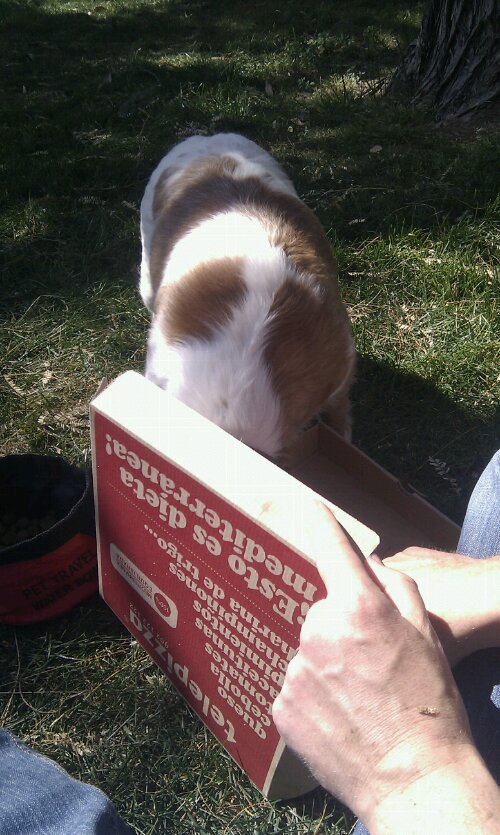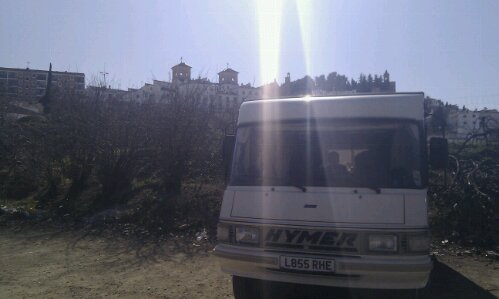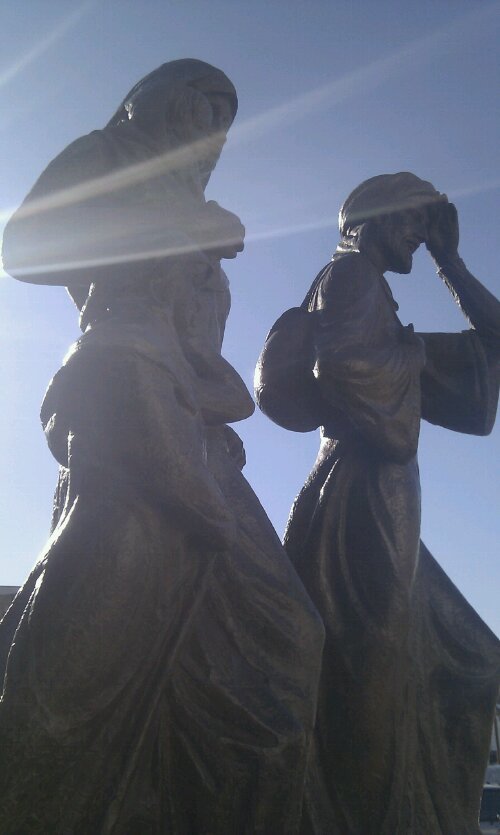 Jay