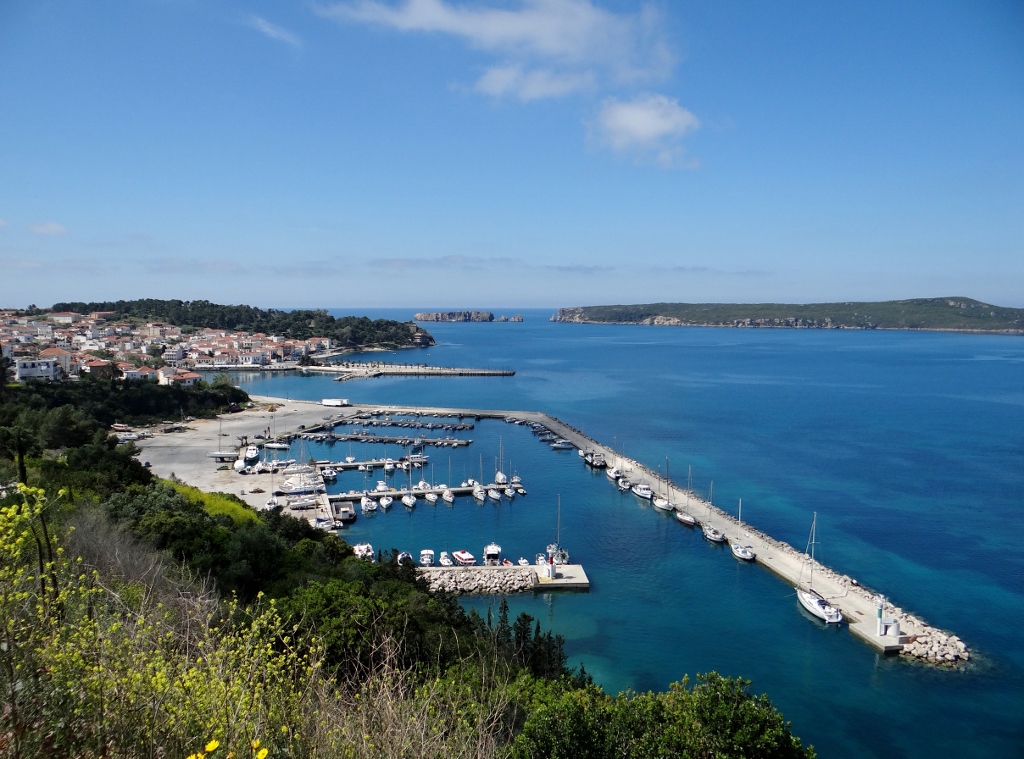 Dave the motorhome is sitting on the water's edge, the late afternoon sun is reflecting off the crystal clear water making patterns on his ceiling. His parking spot for the night is a quayside between the town and the harbour of Pylos (N36.91585 E21.69760).
Last night the last of the sunbathers left around 4pm and we had the place to ourselves, it was so quiet we could hear the frogs in the nearby lagoon chirping away to each other. After a late dinner we had night caps and hit the sack – doing very little all day can really take it out of you.
This morning we were once again up before our alarm, the heat of the sun warming Dave up enough to force us out from under the duvet. We chilled out for a couple of hours doing some admin tasks – renewing our website name, recharging our phone SIM and tallying our weekly budget. Last week was another cheap one despite quite a few kilometres, it's all this free camping. So, to give back we decided to head for the 'big smoke' around here – the harbour town of Pylos and treat ourselves to a Saturday night meal out.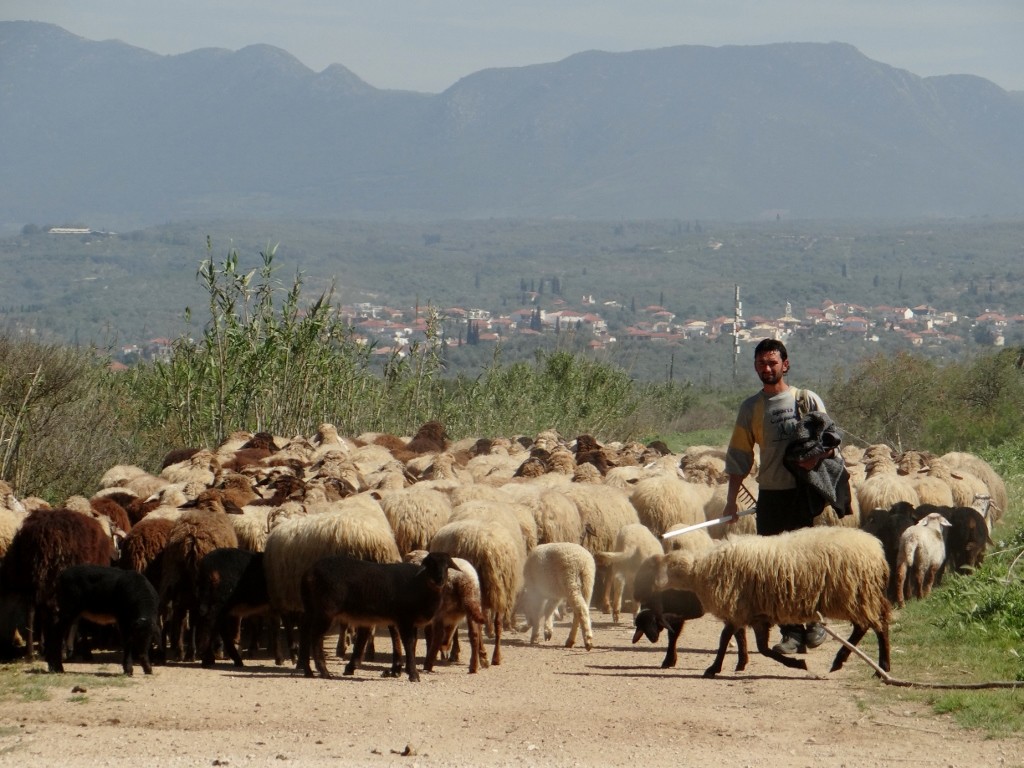 Once the sheep had cleared the road, we trundled around a corner only to find some more of the local wildlife in the road – I don't know about you, but I've never thought of tortoises as wild, huge ones and turtles maybe, but these are just like the ones you see in pet shops, so it's very strange to spot them wandering around the place.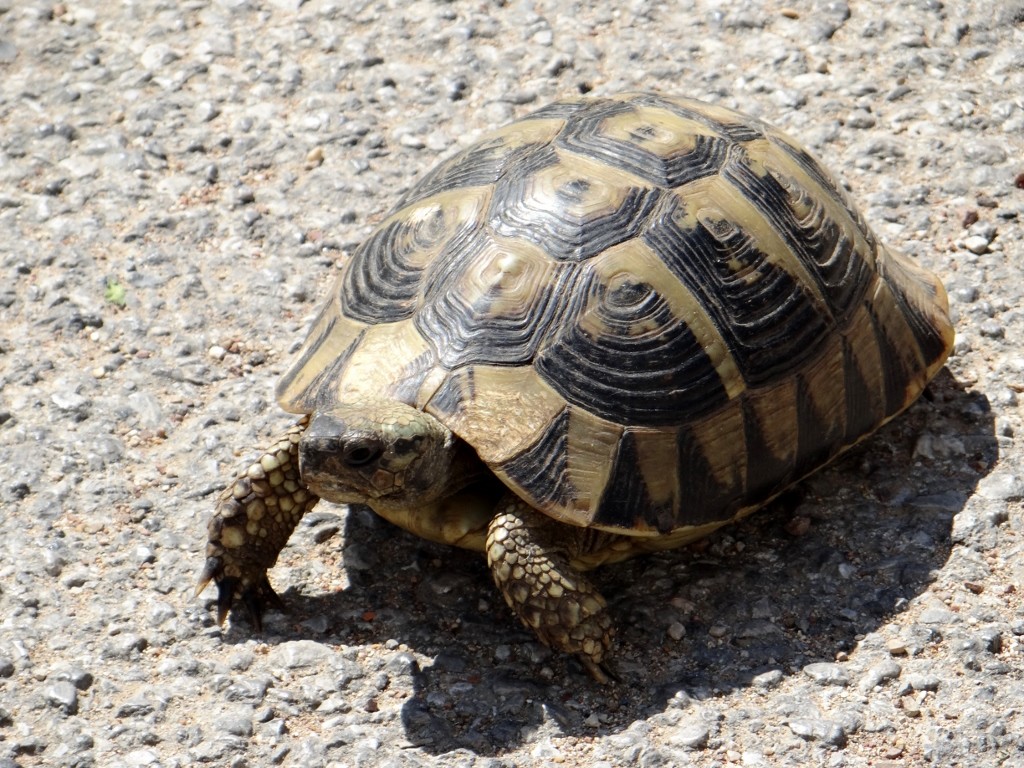 Our route took us around the edge of the lagoon we had slept next to and past a lush green gold course with views out over the sea. We stopped just before we entered the town for a look out over Navorino Bay. The huge blue waters are virtually land locked as the island of Sfaktiria lies between the two headlands. It was here that the battle which effectively sealed Greek independence from the Turks took place in 1827. Britain, France and Russia had sent 27 warships here to gently persuade Ibrahim Pasha to move on his 16,000 men in his 89 ships. Some say the battle started accidentally, others say not – you can read loads more about it on wikipedia, but however it started, it ended with 53 of the Turkish ships sunk and without a loss on the other side. Many of those ships still rest in the bay and you can get boat trips out to gaze at them through the clear waters or snorkel above them, but it looks like that's another summer season offering.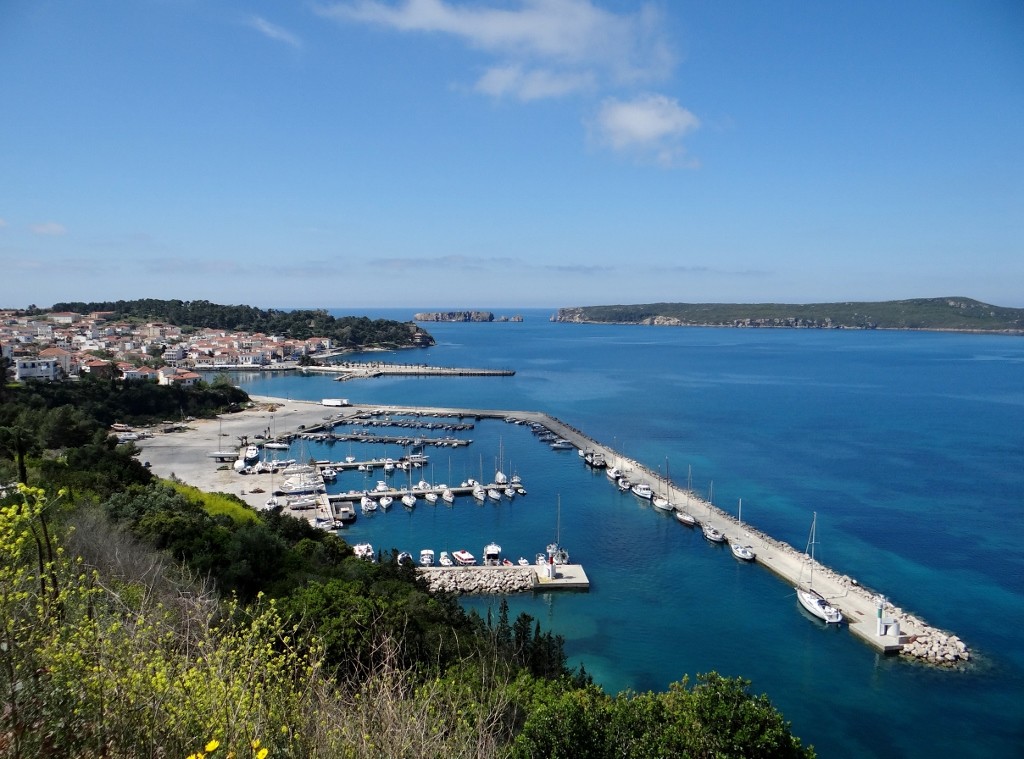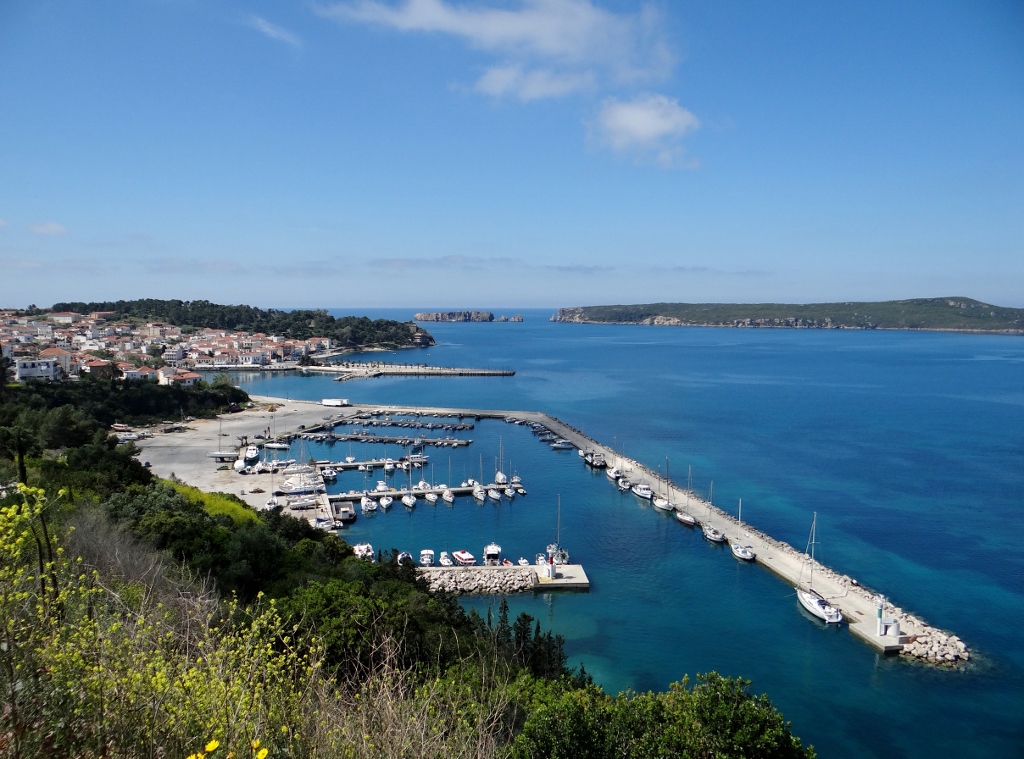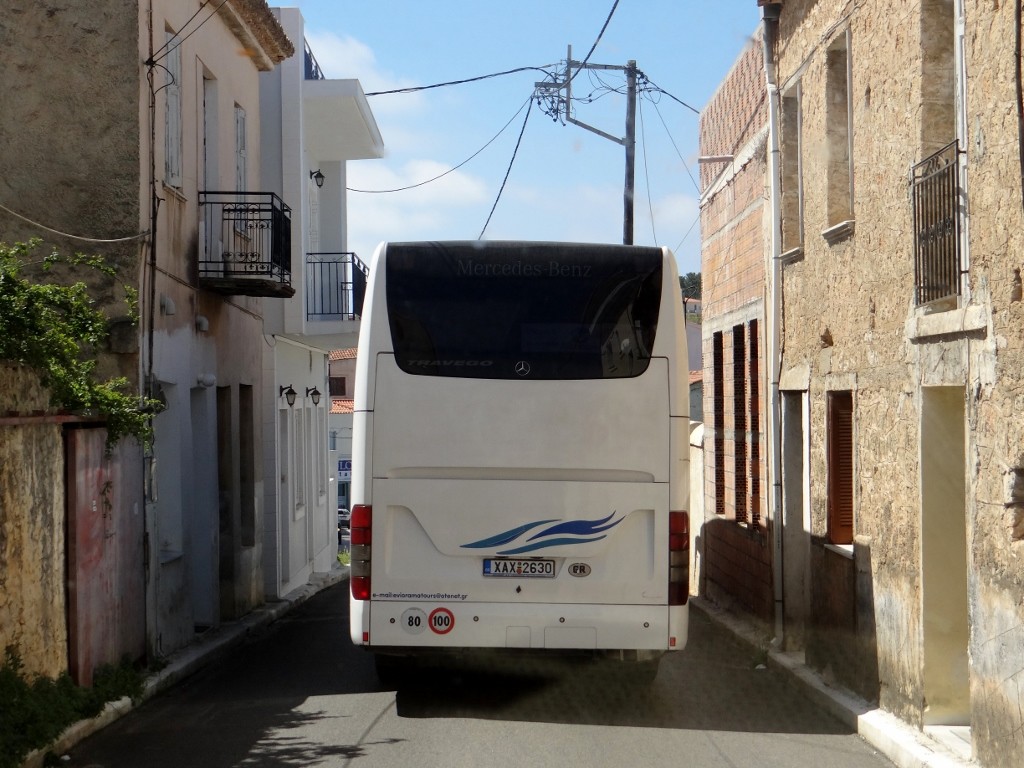 Reaching the town we followed the instructions, from the fellow motorhomers from Germany who we met again yesterday, and turned right onto the harbour side of the town. On the other quayside there are no camping signs, but on this side there are no restrictions and the German couple were asked to move to this side by the police on a previous visit to the town. So Dave picked his spot and has spent the day basking in the sunshine with a beautiful view out of his windscreen, while we explored the town.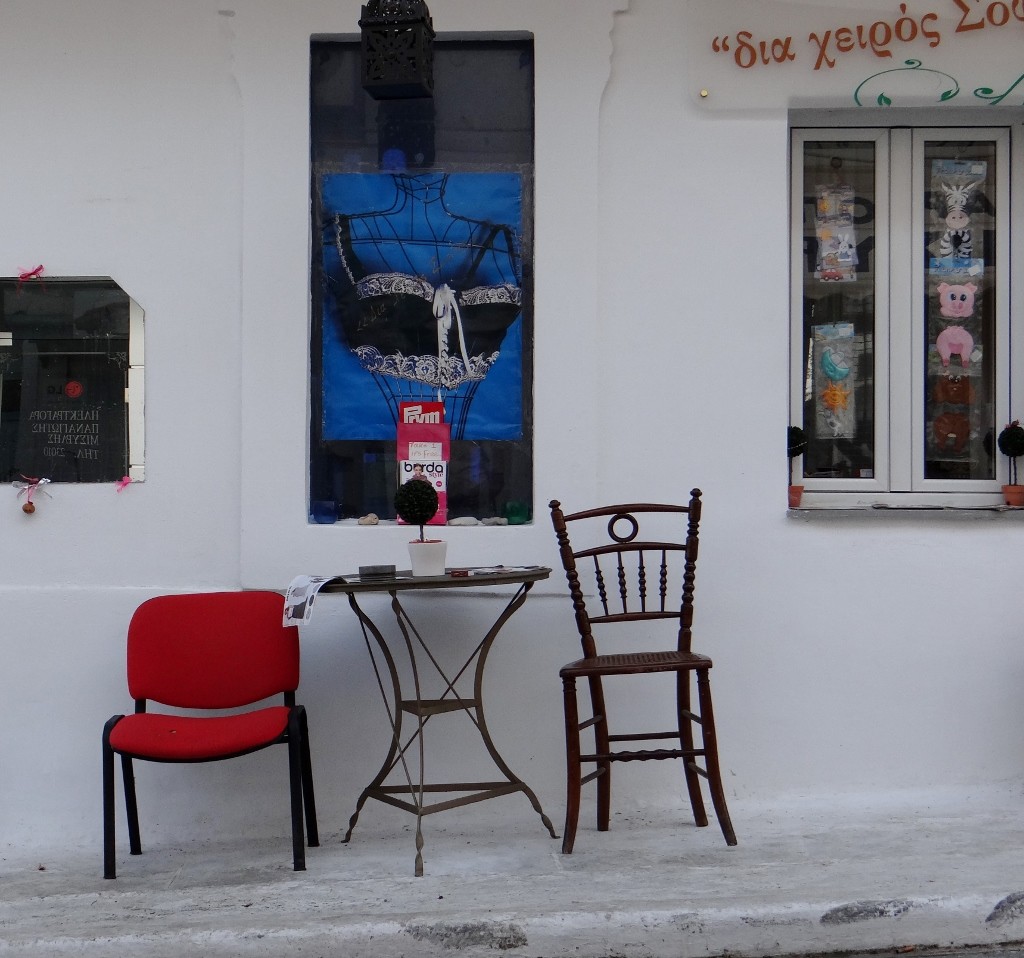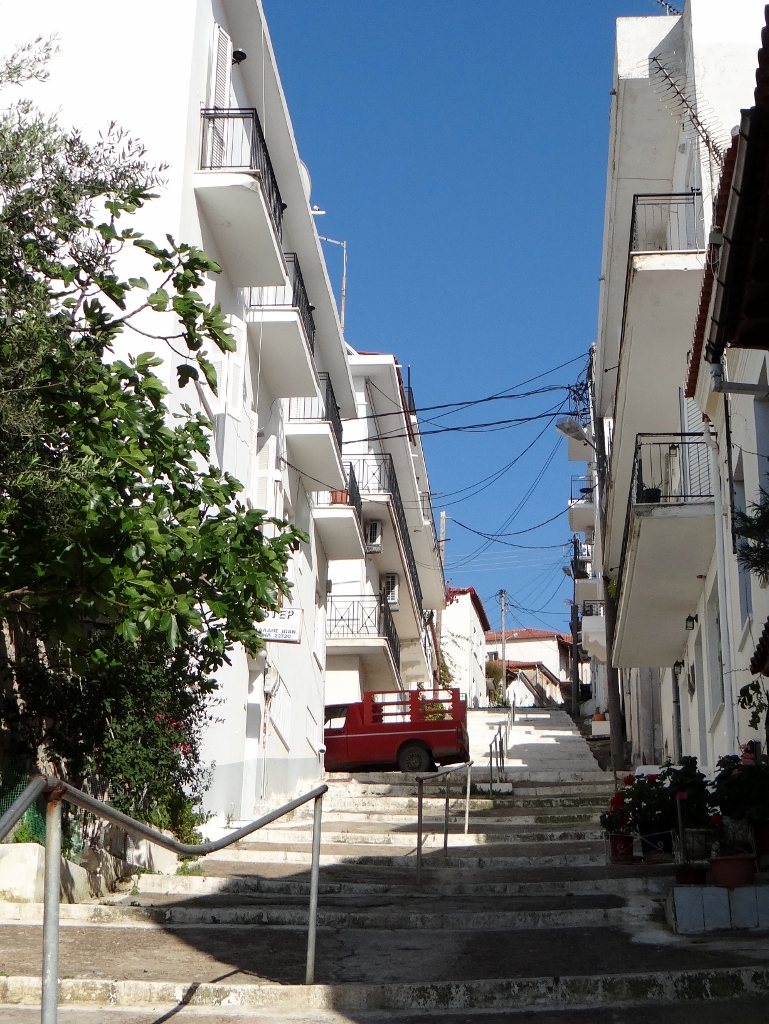 Firstly we tried to find a vet that was open but without luck. Charlie is up to date with his tick treatment, but is still picking up the odd one. Aλινα who we met on the beach with her dog a couple of days ago suggested getting a specific collar for him, but you can only get them at the vets. Being old school the vets don't open on a Saturday, or Sunday, so we'll try again in another town. We then went for a walk along the bay to the 'new' castle which was built by the Turks in 1572, having climbed up to the old castle yesterday. After a good half an hour of walking it was time for a cafe stop – Jay had his first Turkish coffee; his opinion 'It's like espresso, but you get more of it', and I had a local lemonade. Then I remembered our friend Jacqi had told us we must try Baklava while here, so we did. The nutty, syrupy, juicy tasty treat was amazing. I think baklava will be my Greek replacement for Italian ice cream, although I may not fit into any of my clothes by the time we leave the country.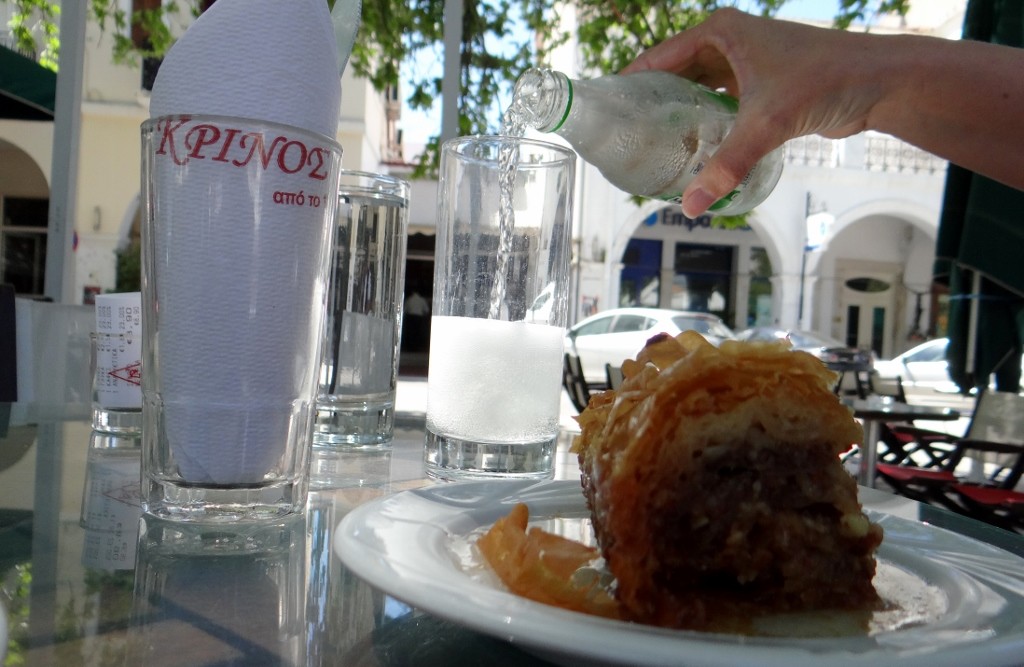 Tummies full, we waddled back to Dave and chilled out. Reading, Skyping and watching the world go by through Dave's windscreen. Huge coaches arrived in pairs, disgorging their passengers into the tree-lined square. The waterfront restaurants that were all but empty when we walked past were now choc full. Then a couple of hours later, the buses filled up again and left. The little square returning to normal, the cafes filled with locals.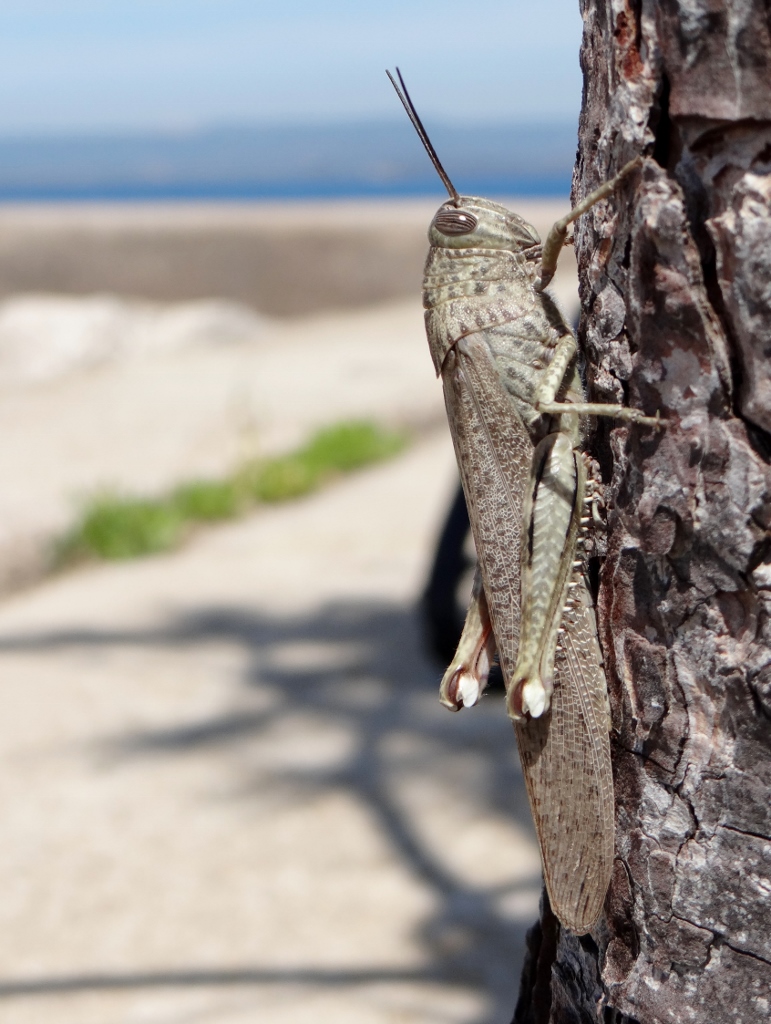 As we sat looking out the church bells chimed, I counted and once again they were wrong. How can all the clocks in Greece be an hour out – I can't believe that they haven't changed any of them since the clocks went forward for Spring. Oh hang on, if the clocks went forward, then they would all be an hour behind, but they're an hour ahead. My brain couldn't work it out, so there was only one thing for it. Google. In answer to 'what time is it in Greece right now' I found out that it was us who were wrong. Since we arrived in the country, about ten days ago, we've been an hour behind everyone – not that we'd actually noticed. We did think people were out very, very late at night, and most days Dave has been too warm to sleep well before his alarm goes off. Often we forget what day it is, and now we've managed to be on the wrong time – in reality, right now in our lives, it doesn't really matter – and that's actually a really good feeling.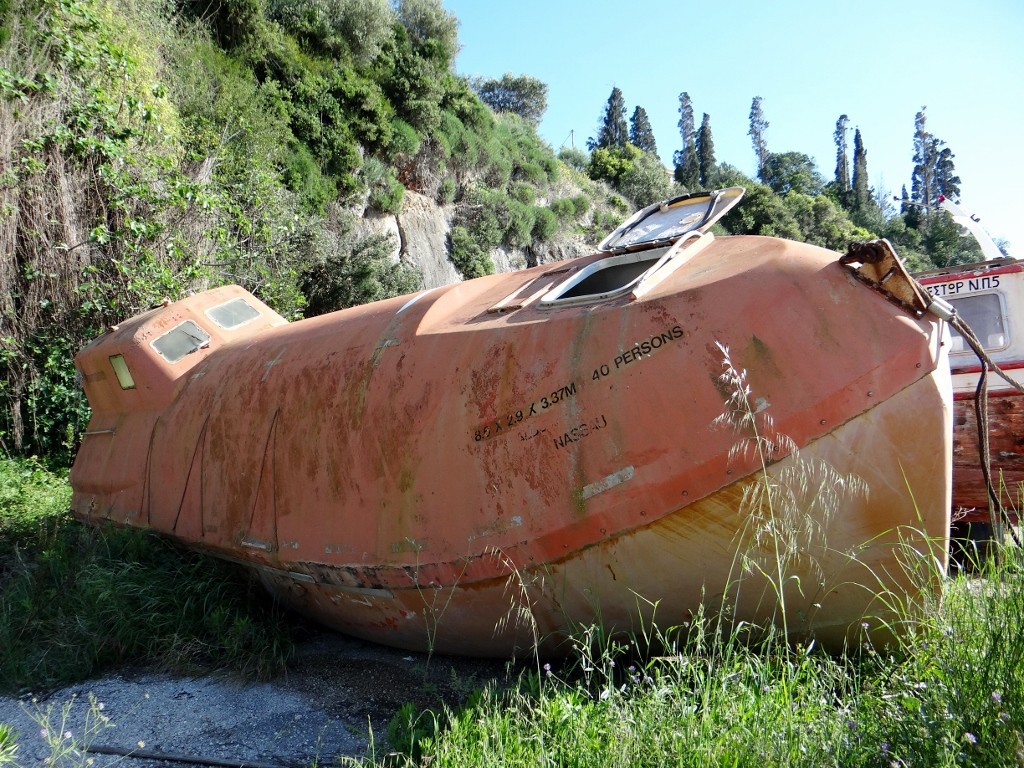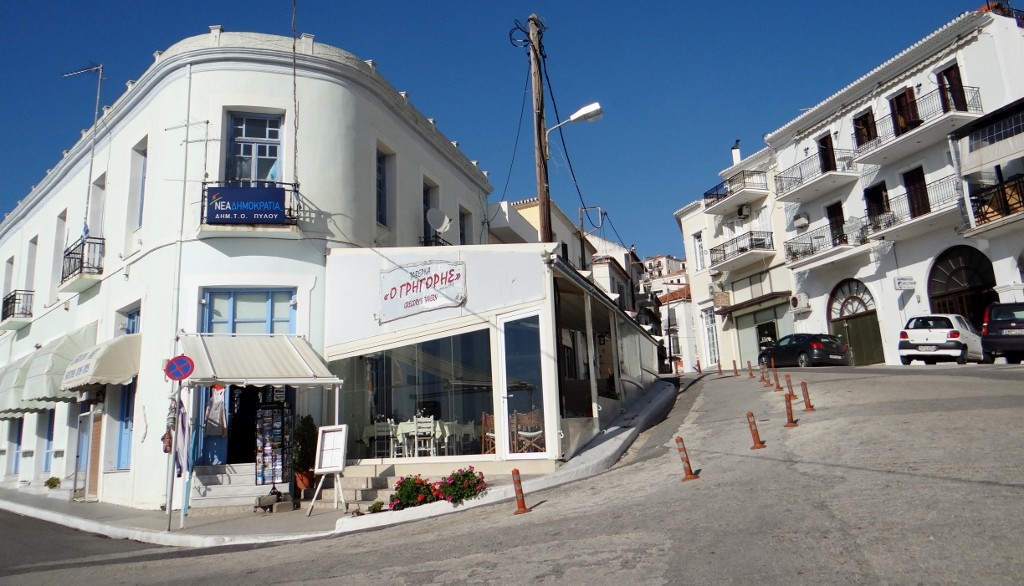 On another walk around in the sunshine this afternoon we discovered that most places are shut on Saturday afternoon, unless they are located in the tourist main square, these are all open. We've spied out a restaurant to eat at tonight and checked it out on Tripadvisor – all is good. As my Dad pointed out earlier, it's like we're on holiday at the moment. It is, and it's great!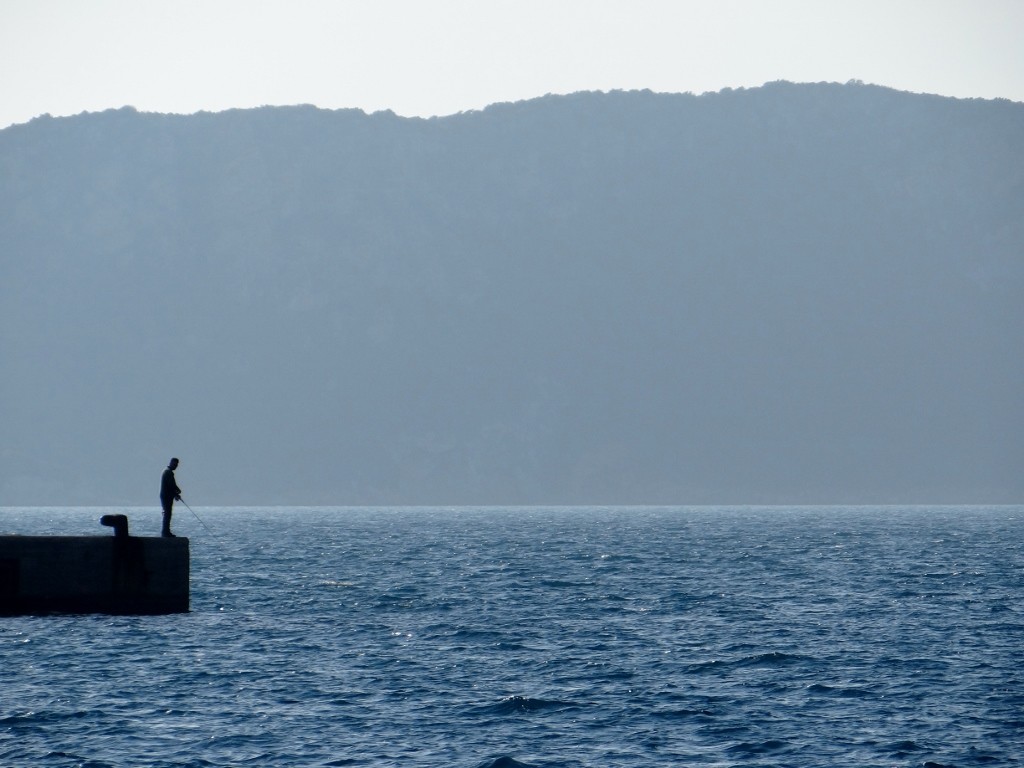 Ju x