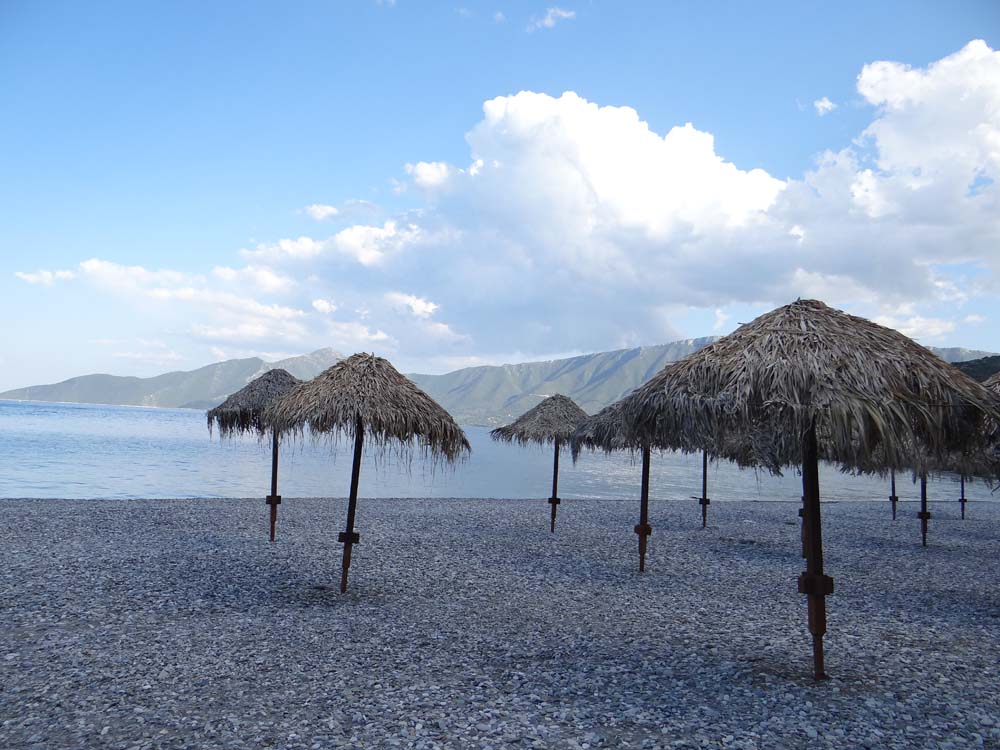 Dave the motorhome's not made it out of the motorhome parking area at Plaka, the tiny port town of Leonidio (N37.14843 E22.89280). There's even somewhere 'official' to empty one's loo here, and fresh water, it's almost a motorhome aire. This is something unheard of so far in our wanderings around this part of Greece. And it's free, albeit separated from the pebbled, stunningly-clear-water beach by a scruffy bar and the ubiquitous dumped piles of concrete from a building site somewhere.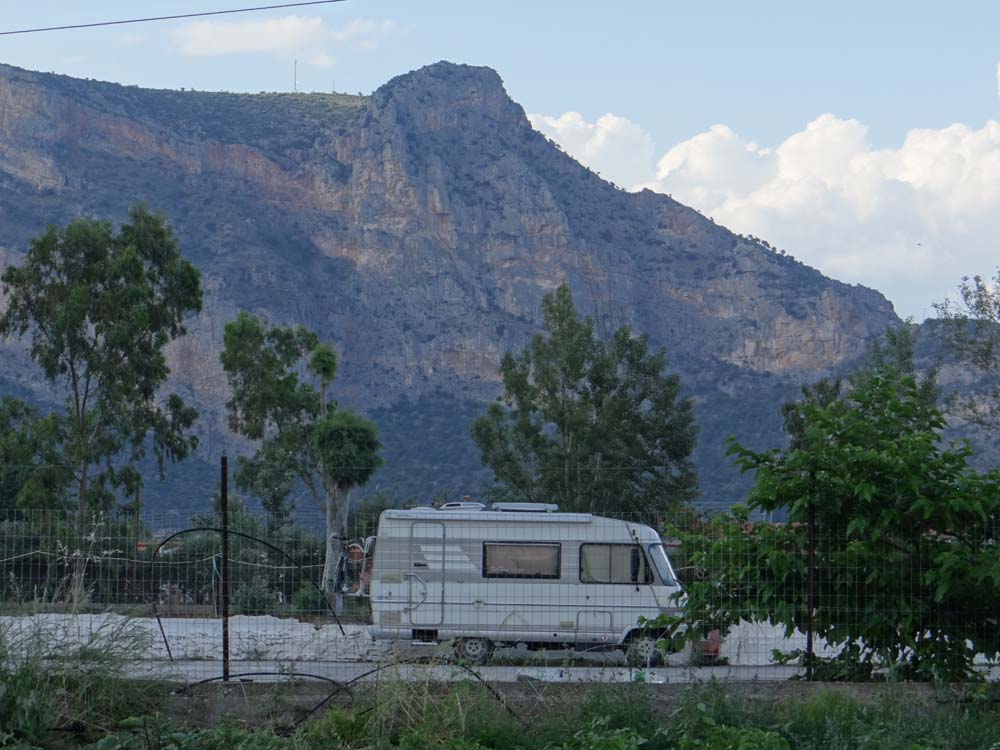 I've managed a whole two hours work today, interesting stuff mind. We're putting together a video for a client running an EU-funded research project developing a non-invasive, rapid and objective method of skin cancer diagnosis, and are at the planning stage. We'll be back in the UK by the time we need to record the footage and do the post-production, where some of the companies involved are located, so that works rather well too.
Even with a couple of billable hours in the bag, we're still in the red today, oops. The bathroom cabinet mirror door fell off in may hand. Honestly, I wasn't man-handling it. I watched in slow-motion as it tumbled onto the floor and snapped cleanly into two pointy pieces. Ah, sheet. Fortunately for me neither pointy bit nor their accompanying newly-sharp edges chose to stick into my bare legs. Happy days. Ju's re-arranged the contents of the cupboard so hopefully they stay put while driving and we're now on the hunt for a Greek glass cutter.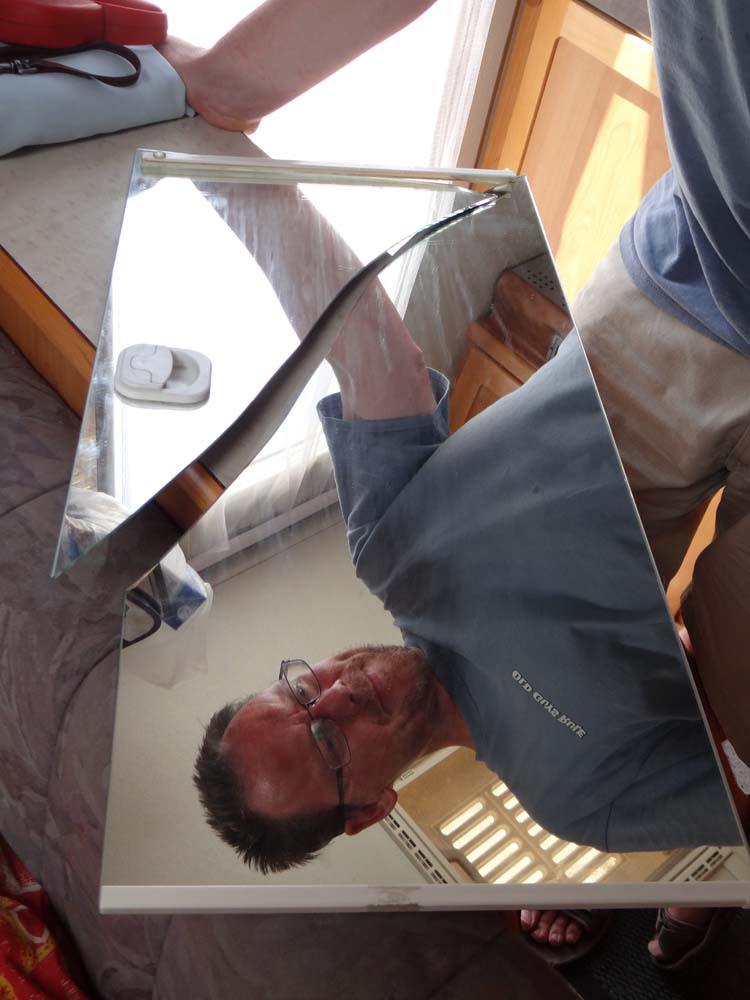 Apart from these minor exertions, we've read, lolled around, taken a few walks in the sun (I'm now stressing about my fair skinned exposure, more Factor 30 please) and avoided the welcoming tavernas on the water front ('hello! very good food here! see you later!'). The population of this tiny port currently seems to be about 8 motorhomes, 4 yachts and 6 or 7 Greek moped riders. It's a bit of a mystery really as it's a lovely spot, the weather has been pretty good and the tavernas look fabulous. Word is this is a spot for Greeks rather than package tourists, so perhaps they're struggling as the state's financial burdens are forcibly offloaded onto the populace.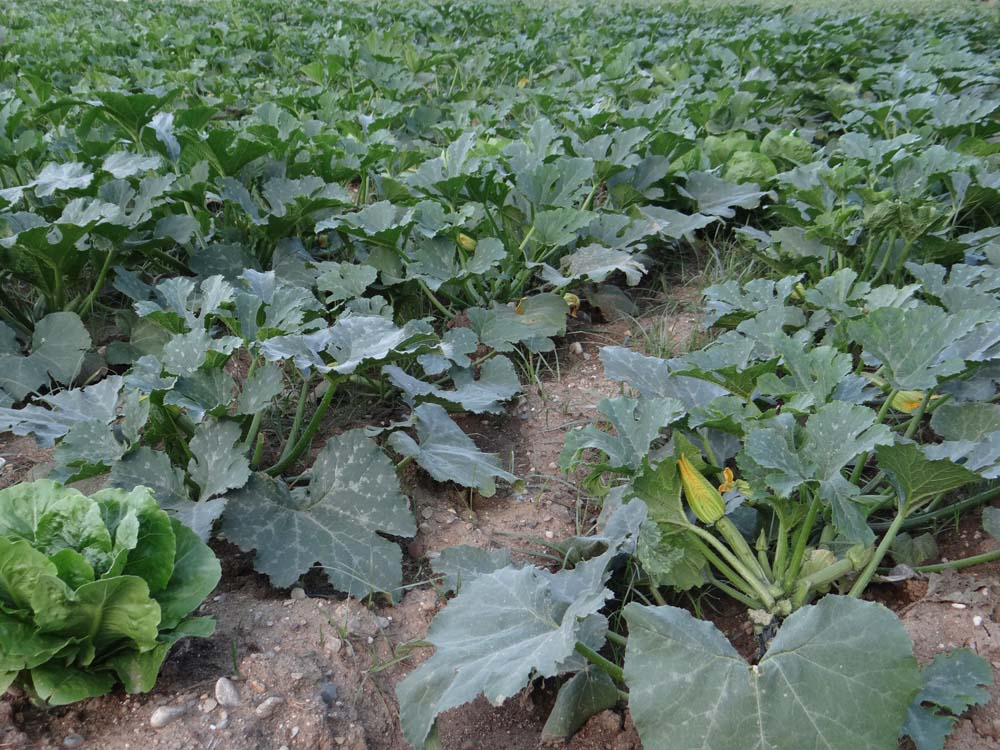 If I write any more I will seriously be dragging out our complete lack of effort today! We've hardly even planned much more of where we're off to next. I would have done more work but need some questions answering before I can get any further, and was tempted to push for a move on up the coast this afternoon as I was getting itchy feet.  I'm pretty much chilled out much of the time, but can't stay still for long if there's not much happening. Too much to see, people to meet, mirrored glass to be cut! Time's ticking by!
A few photos of Plaka: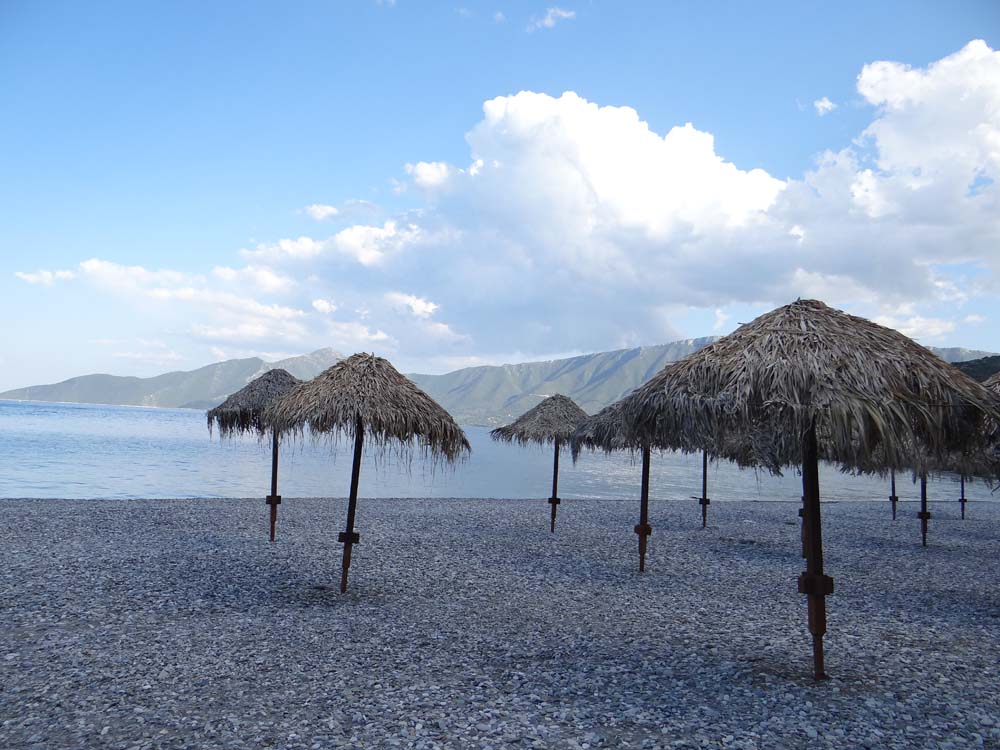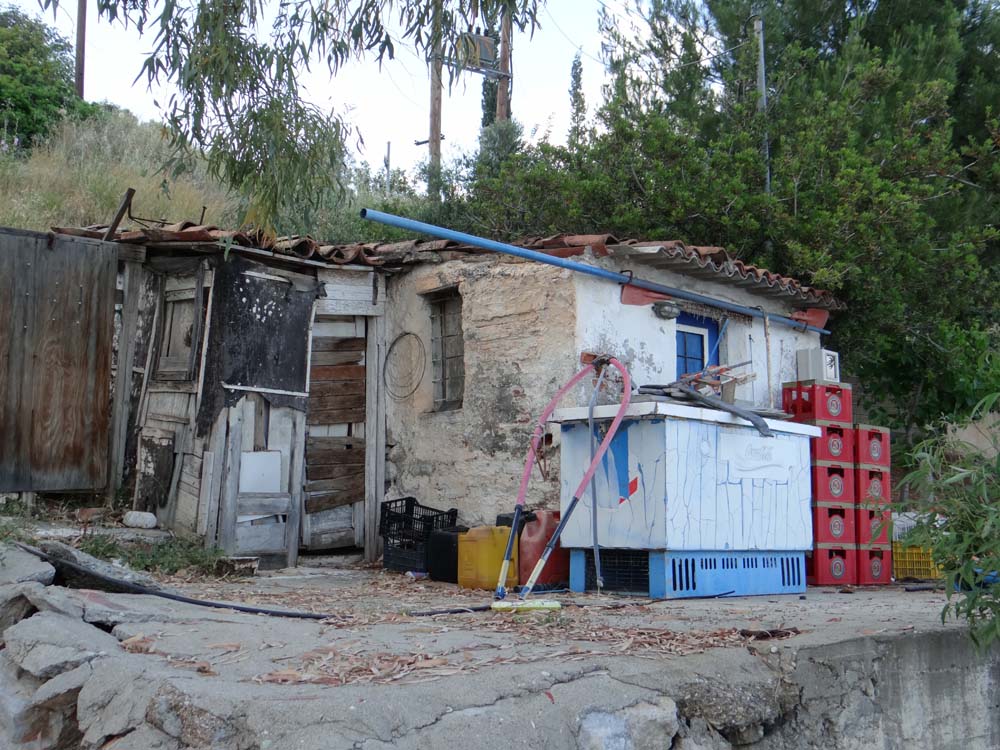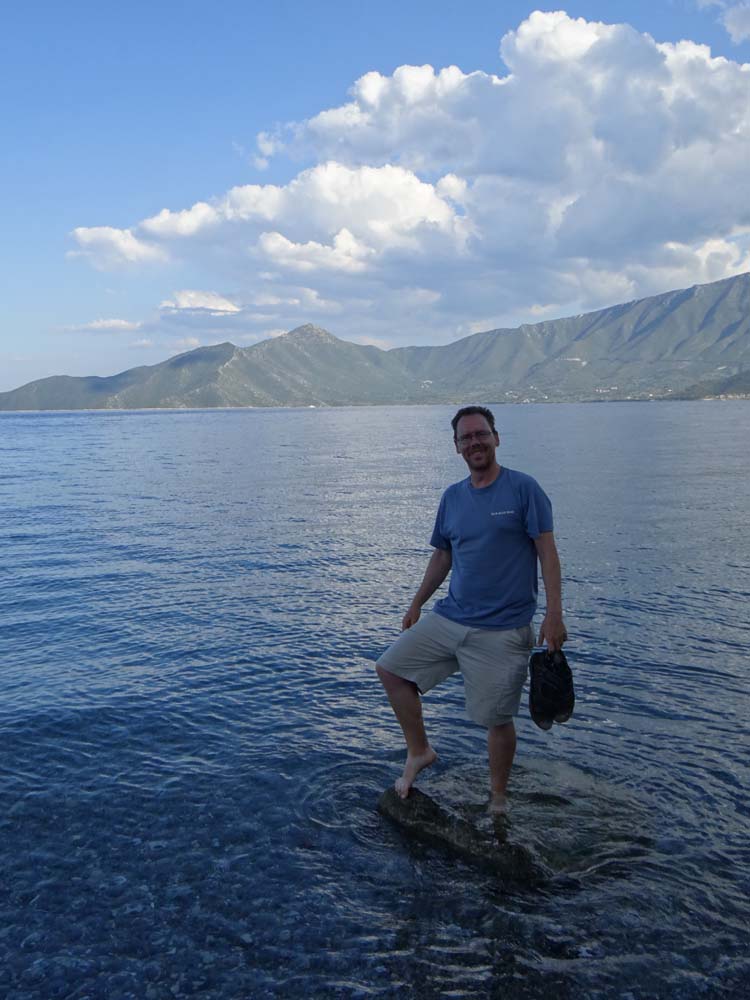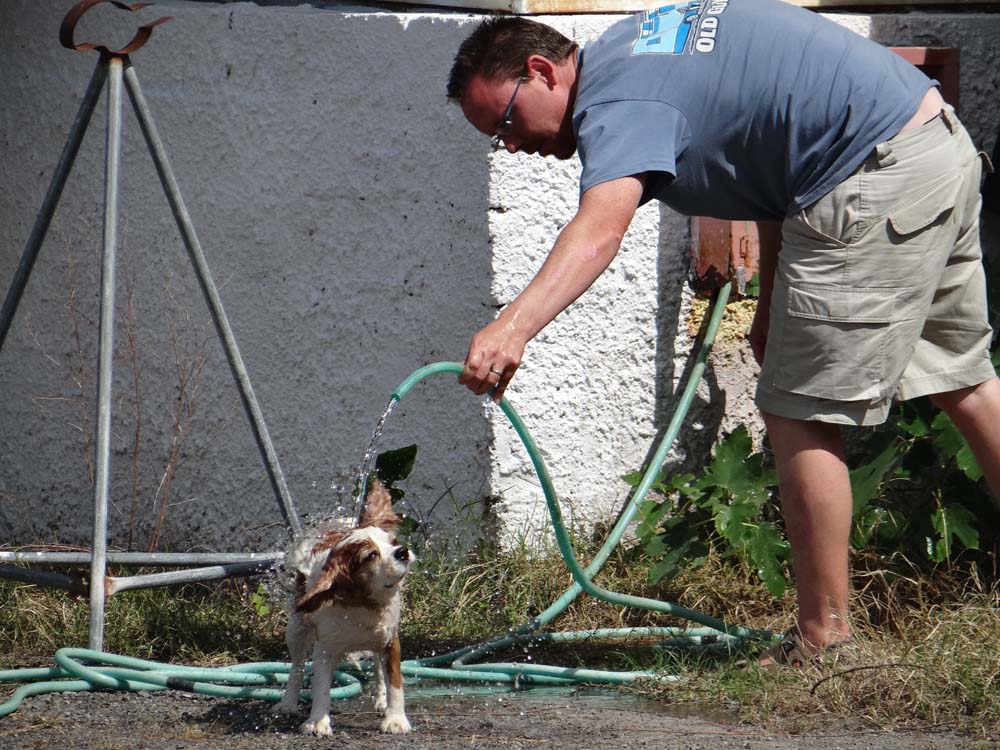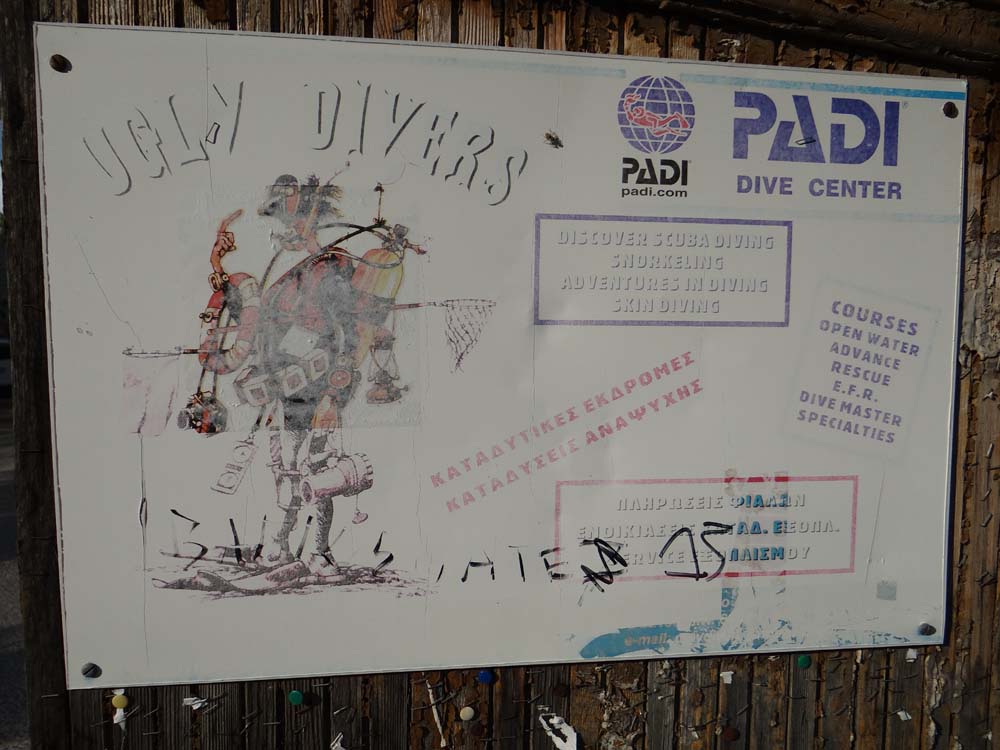 Cheers, Jay