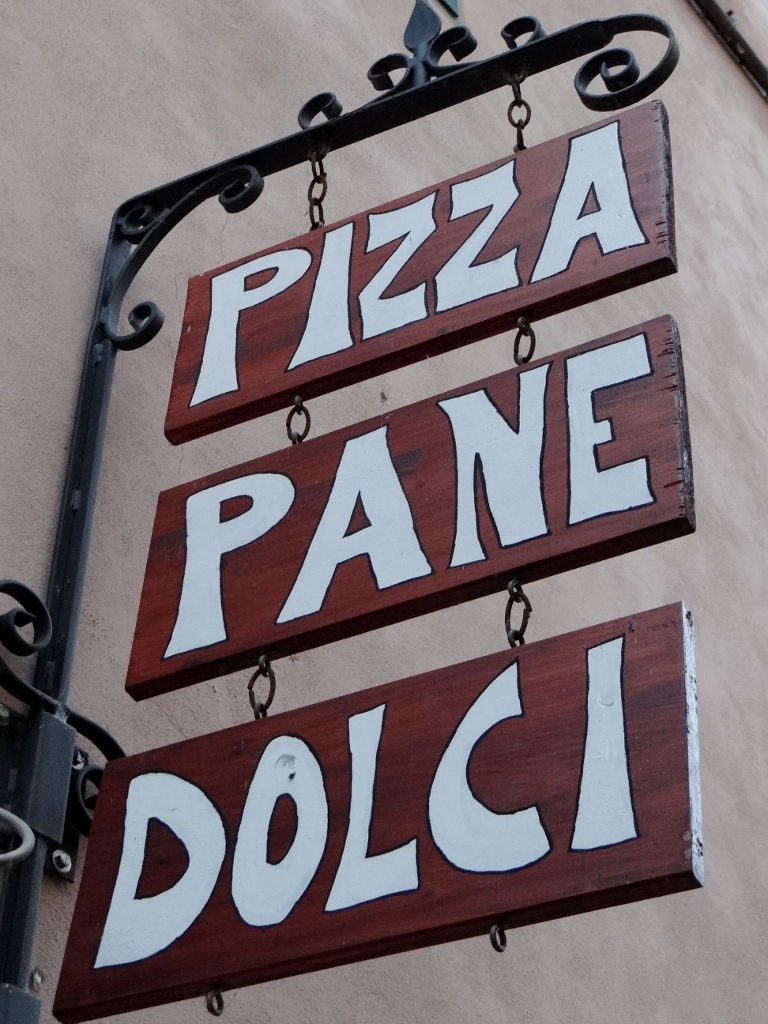 Dave the motorhome is enjoying another free night. No free electricity this time, but his batteries are pumped up and ready to light us through the night, parked up on our own in Castiglione del Lago (N43.12512 E12.05662).
Sitting in Dave last night we could see the lights of Castiglione perched on a limestone promontory, just along the shore of Lago Trasimeno, it tempted us in. Our original plan was to nip here, have a look about then head to Montepulciano (where they shot the Volterra scenes for the Twilight movies), but we got up late this morning. Our Italian motorhome neighbours joined us after dark, then stood outside talking until after we'd fallen asleep. They could have been out there all night as they were still chatting this morning when I woke at 7.30 – I don't know how they do it!
As we arrived in the outskirts of the town a familiar yellow and blue logo popped up on our satnav – yes it was time for another Lidl shop. Technically we only needed milk and bread, but we came away having spent €35, which is some achievement given about half the store is now given over to Christmas goodies, and we're avoiding those until nearer the time (although we did pick up the Lidl 'Luxury for all' leaflet – it looks like they're launching a new range which could provide our Christmas dinner!).
Driving around the base of the limestone cliff we came across the Lido and Ferry car park next to the lake, and as luck would have it the parking meters were all covered in black bin bags and taped – the thoughtful council waving charges at this time of the year. So we decided to stop for the day, and night.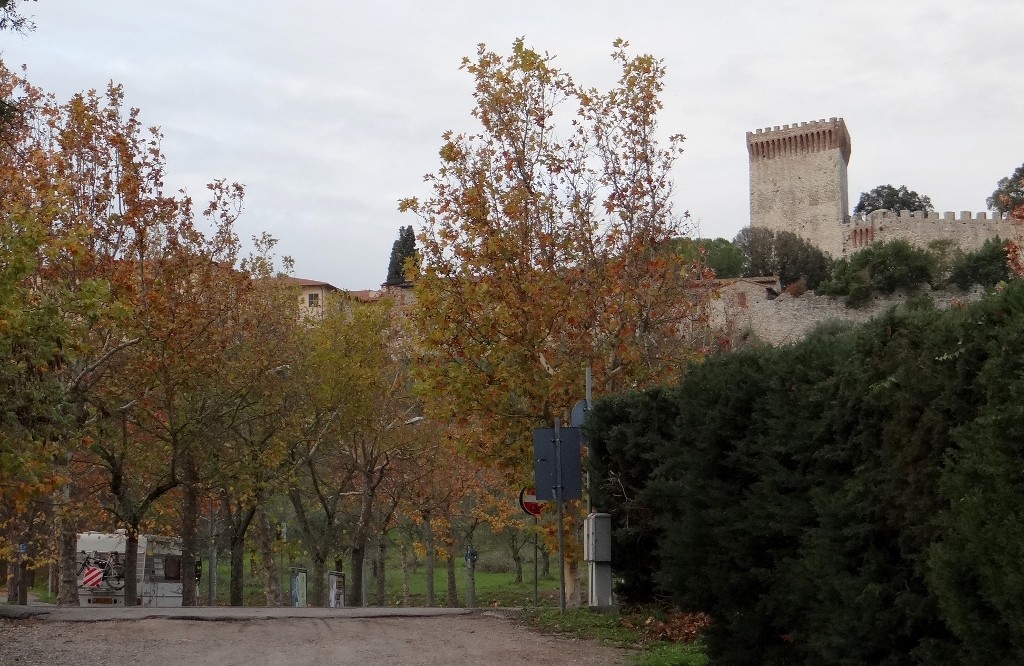 Charlie loves the lake, or rather Charlie loves the birds on the lake who deposit crab legs along the coast and piers for him to snaffle. He was happy walking around sniffing out the tastiest treats he could find, but there was a walled city behind us and it needed to be conquered.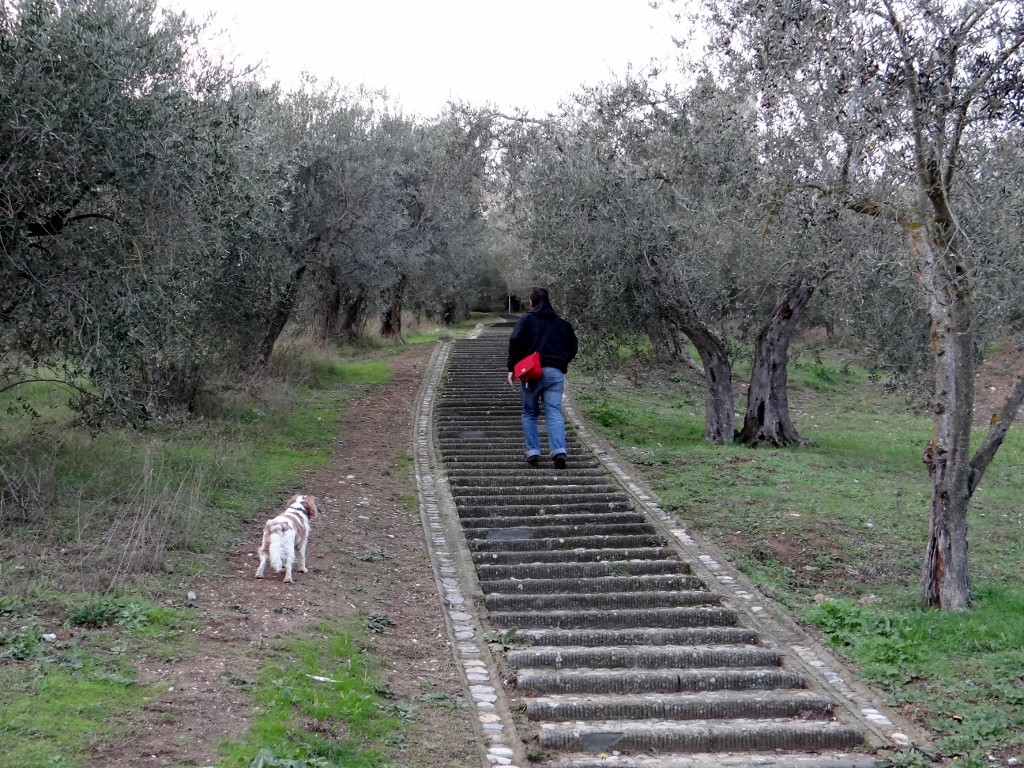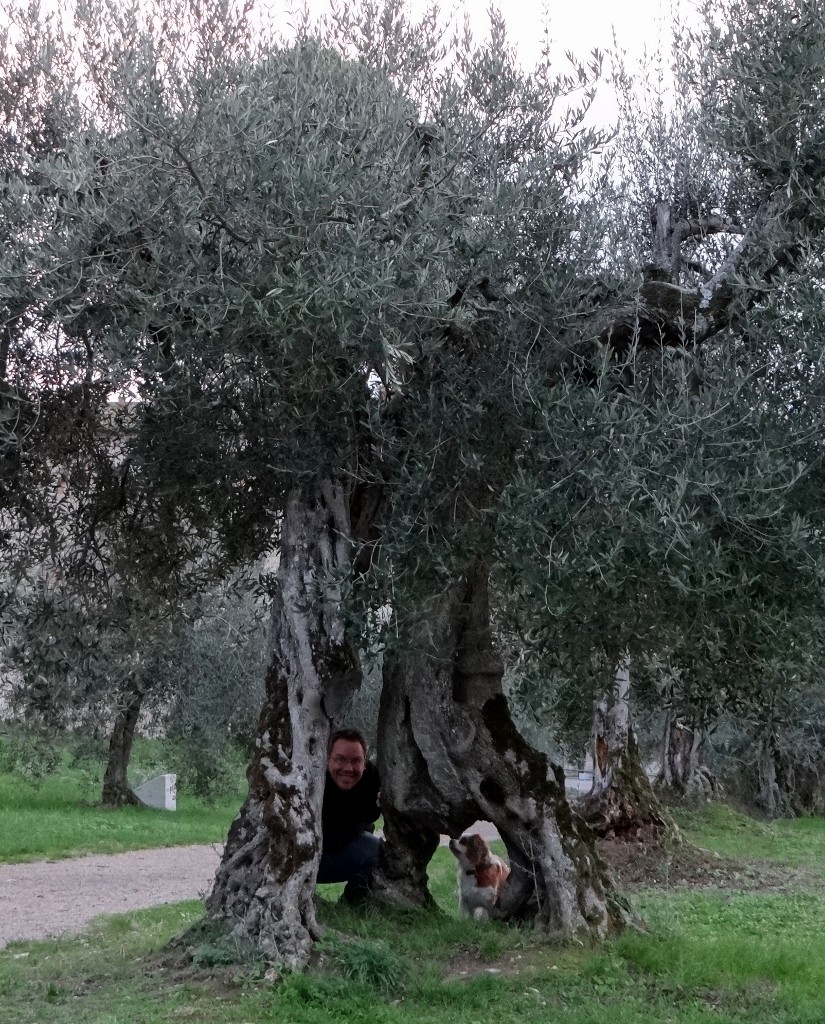 Climbing the many, many steps up to the castle walls gave us a great view out over the lake, although shrouded in cloud it didn't make for stunning images. We watched as three men in a boat (there's a TV series name there somewhere) pulled at sticks in the lake and moved around netting – we can only assume they were fishing.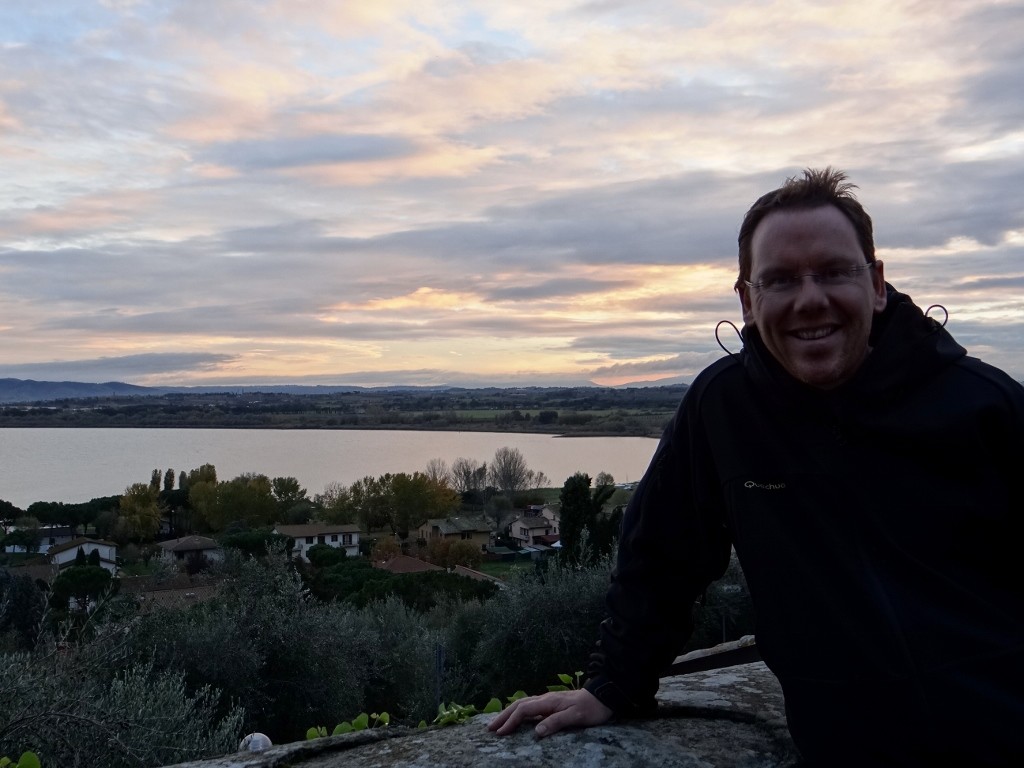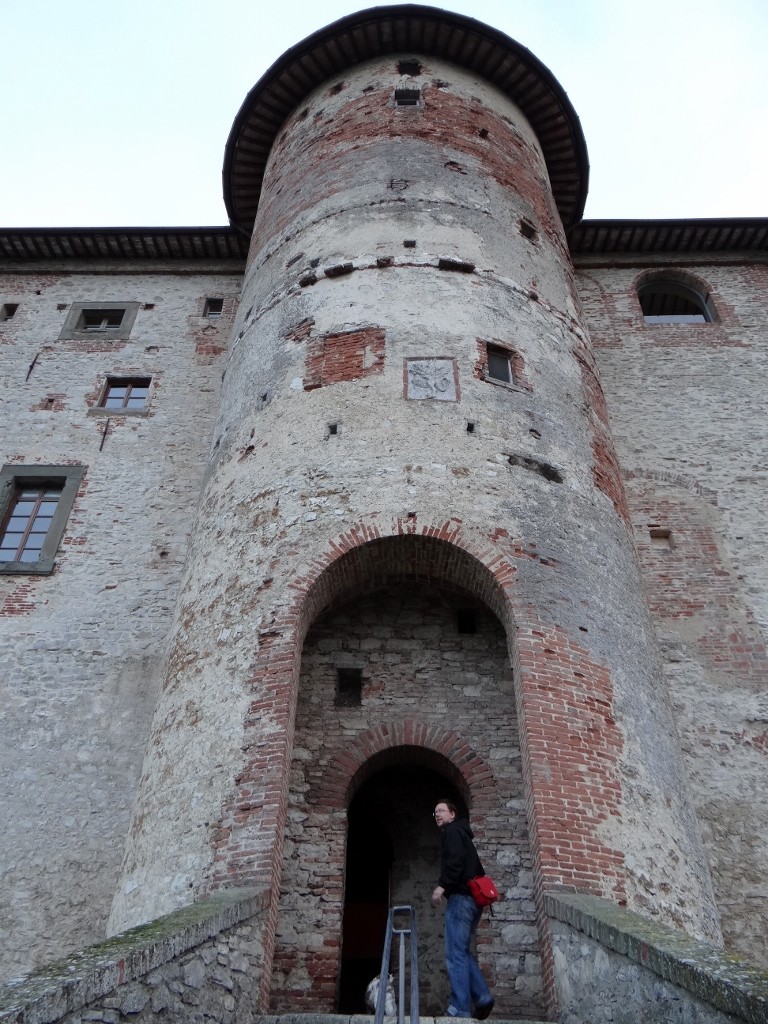 Through the gate the town itself is actually quite small, one end being taken up by the castle (which you had to pay to go and see, so we didn't) the rest a series of squares situated along two roads. Walking along the shops were just starting to open, locals meats, wine and olive oil making up the majority of their wares.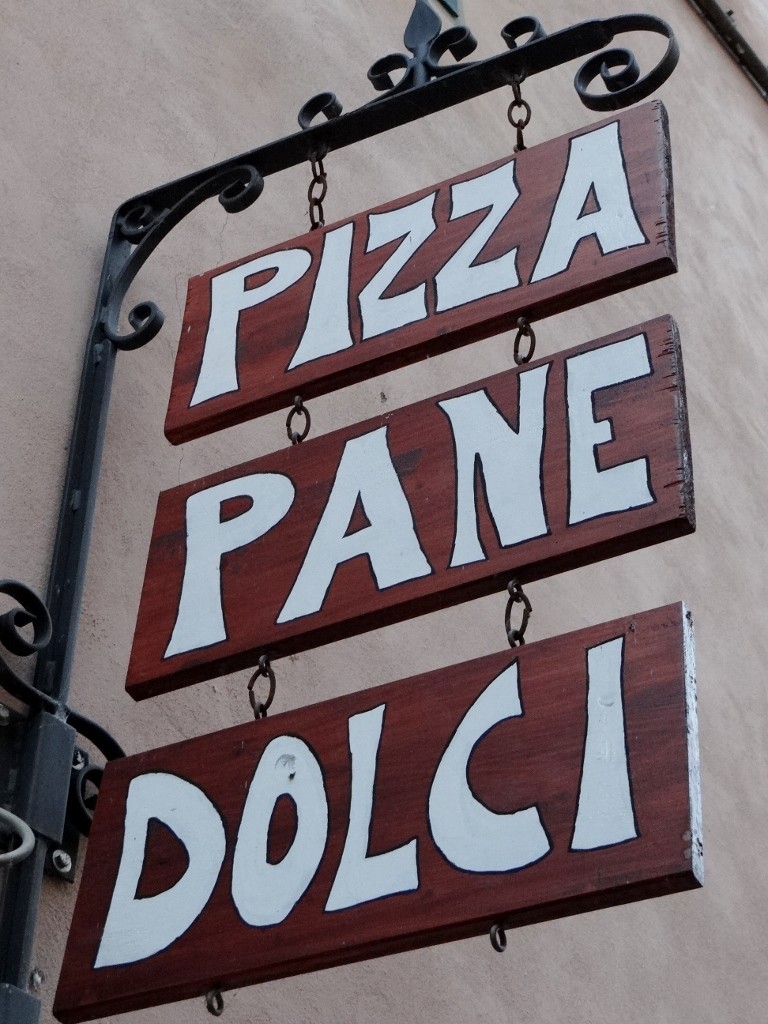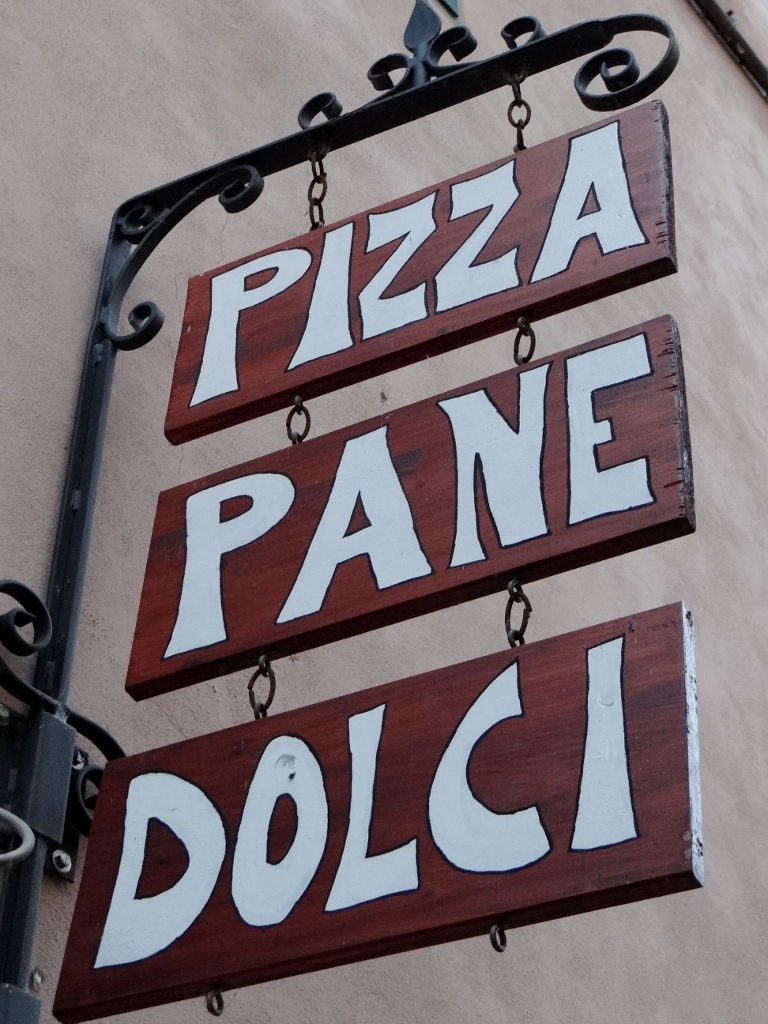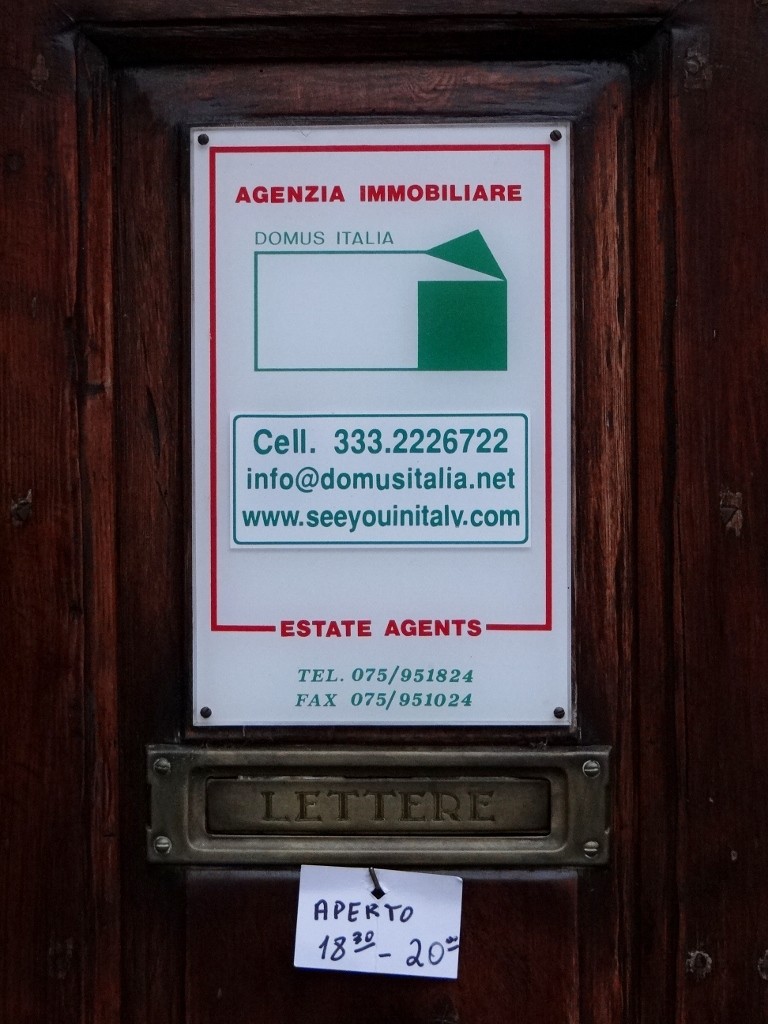 We quickly reached the end of the town, it's huge gate looking west, a long, straight (Roman?) road leading to another hill way off in the distance, perched on it's top – Montepulciano, our destination for tomorrow.
Ju x