Dave the motorhome is still taking it easy at Eden Parking in Giardini Naxos, at €6 a day including electricity and wifi it would be rude to move. We've been keeping a very close eye on the Mount Etna webcams, things were building.

We managed to tear ourselves away from our computer screen for a look around the local market this morning. It was the usual mix of clothes, shoes. sunglasses and fake handbags, along with a few stalls selling kitchen items and food. But our eyes were constantly draw to the looming hulk of Mount Etna, or rather the mass of cloud covering it.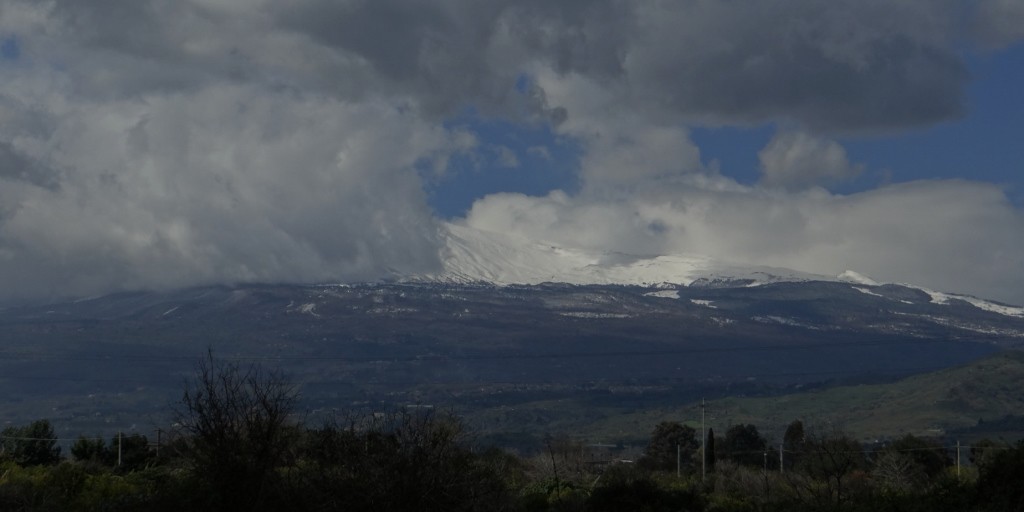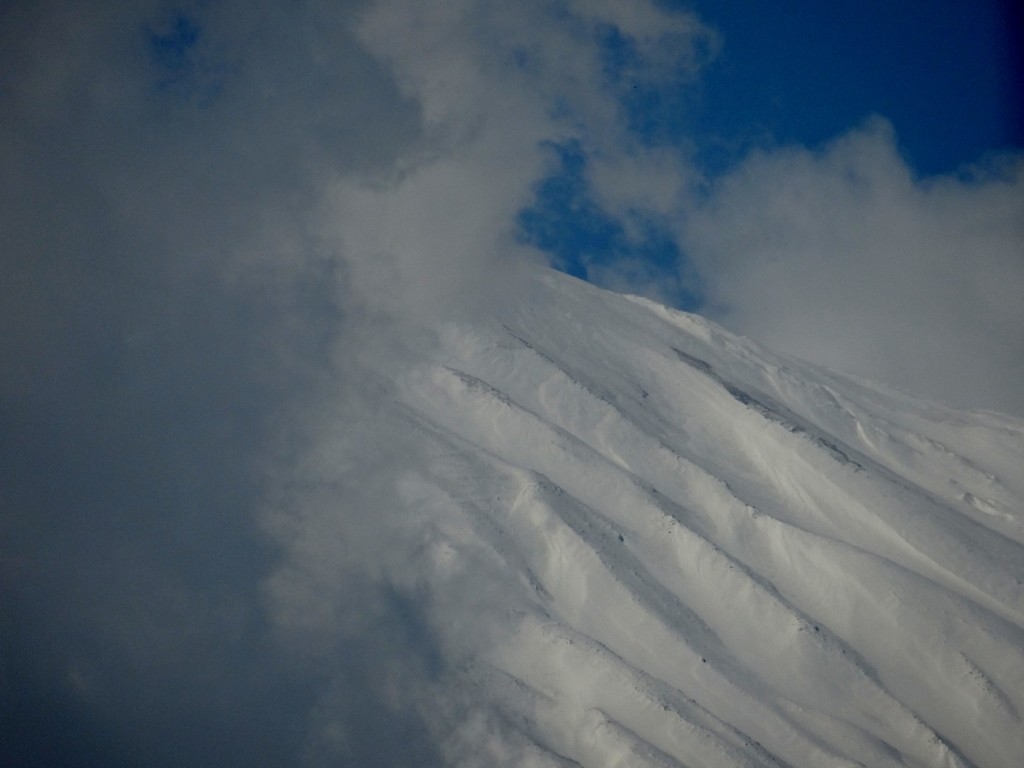 A nip into the supermarket restocked Jay's beer supply for tonight (well it is Saturday) and acquired the ingredients we need for a curry for tea. An afternoon of research for places to visit in Greece and putting some new header photos on the site (keep your eyes peeled for some new images, finally) we nipped out to the beach so Charlie could stretch his legs. He's full of beans at the moment, it must be the Vitamin K that the vet has put him on!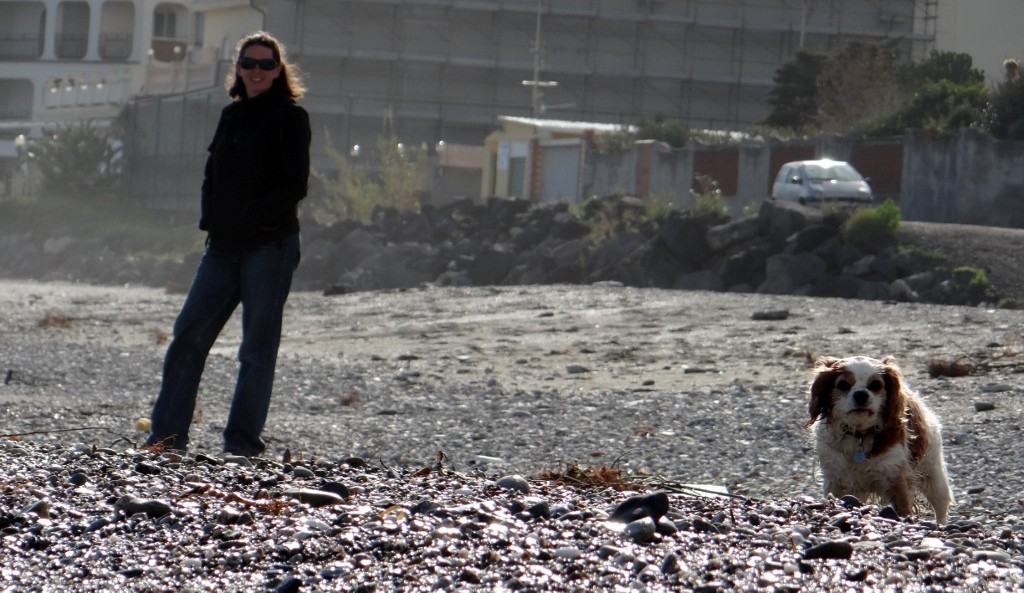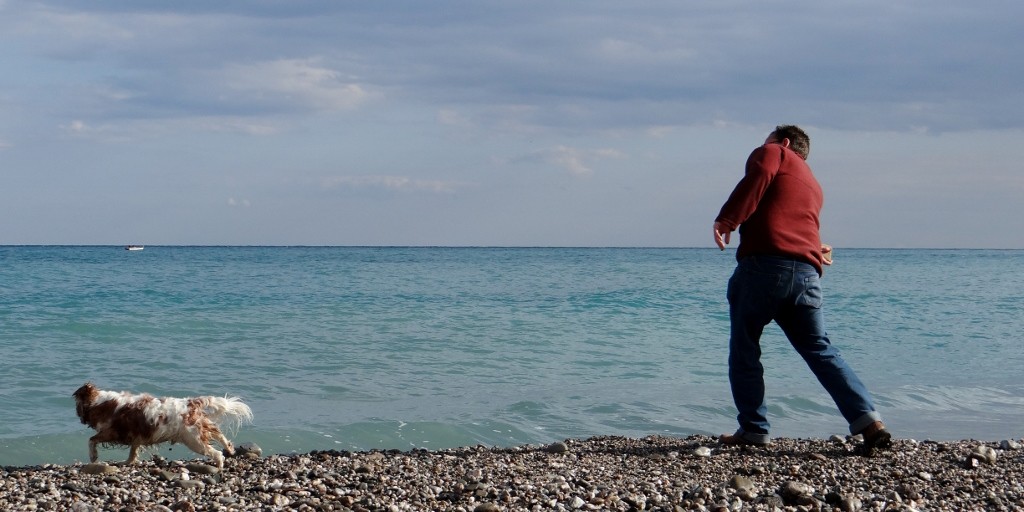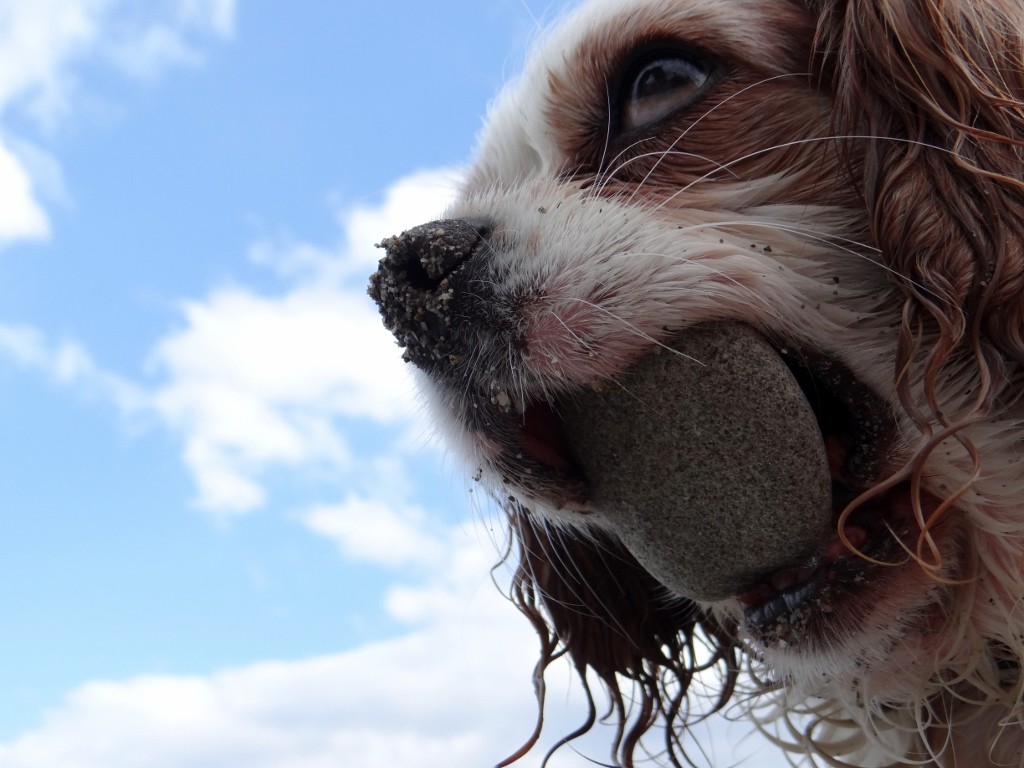 Back to Dave this evening and I settled down to write this blog post as Jay started cutting up the ingredients for tea, then Etna rudely interrupted. Shielded from our view behind a blanket of thick cloud, the new crater that was formed by the big eruption a while back fired off its eighth paroxysm (posh volcano talk for a its eighth big lava burp).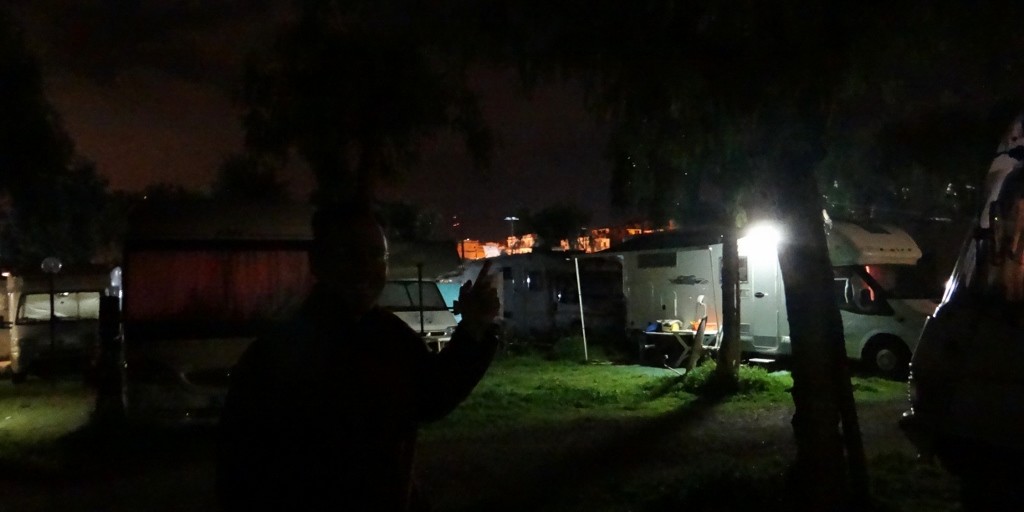 Taking the computer with me I stood outside in the middle of the site staring at the dark blackness of cloud, our friendly Italian neighbour pointed out where the summit should be, but alas the cloud never shifted an inch. Wrapped up against the cold I watched on the webcam as the lava fountains grew in height and intensity, desperately hoping one of them would pop up above the cloud. They reached a kilometre high, but the cloud was higher than that.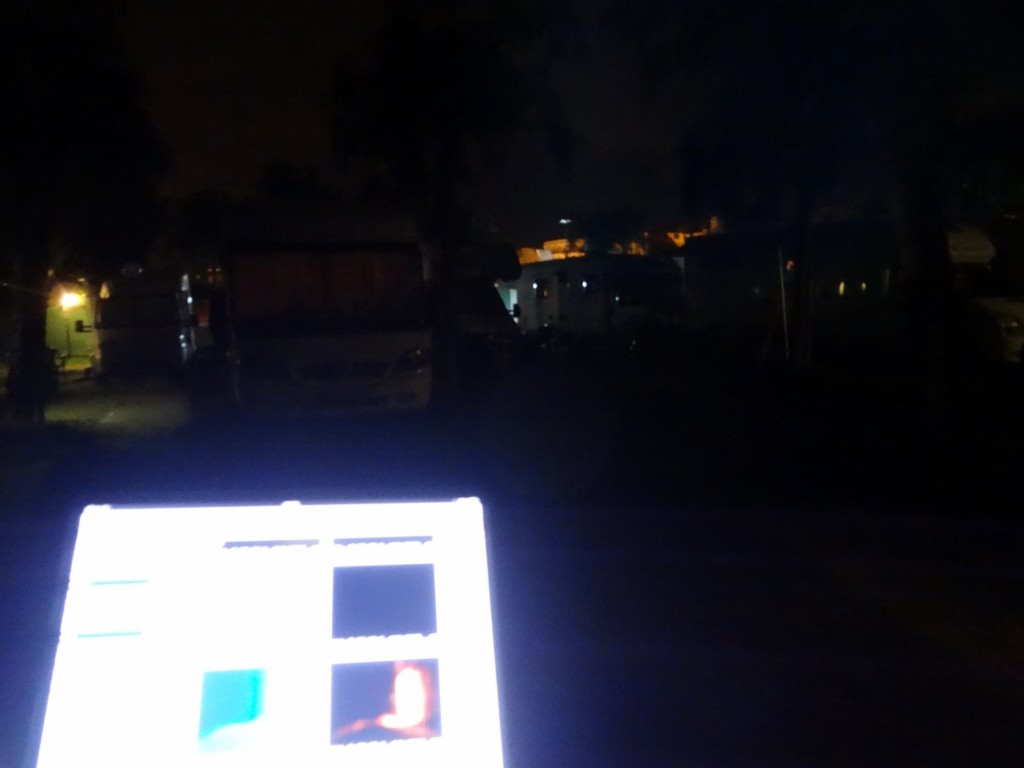 Rumbling, guttural booms echoed through the air and shook the ground under our feet, no wonder people used to think it was an angered god, as the lava grew higher still, then as quickly as it began, it was over. I'm gutted I didn't get to see even a tiny glimpse of red lava through a gap in the clouds, but it was amazing to hear it and to think that it all happened just 25km away from where we are.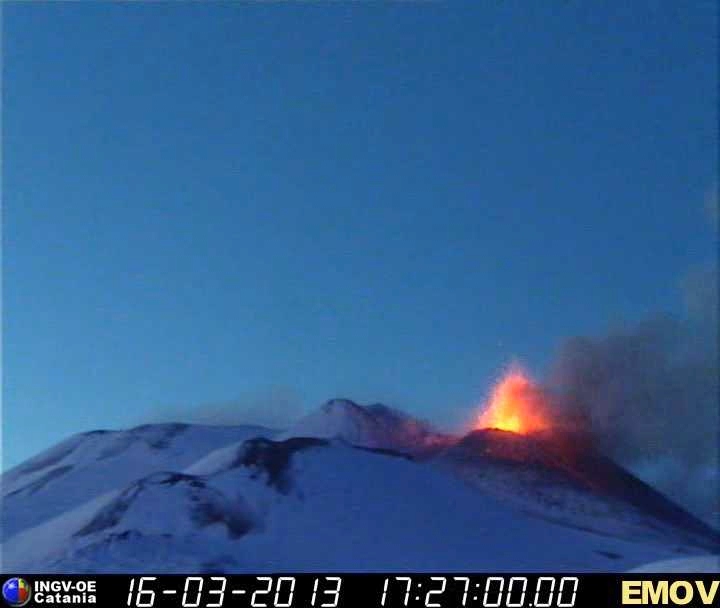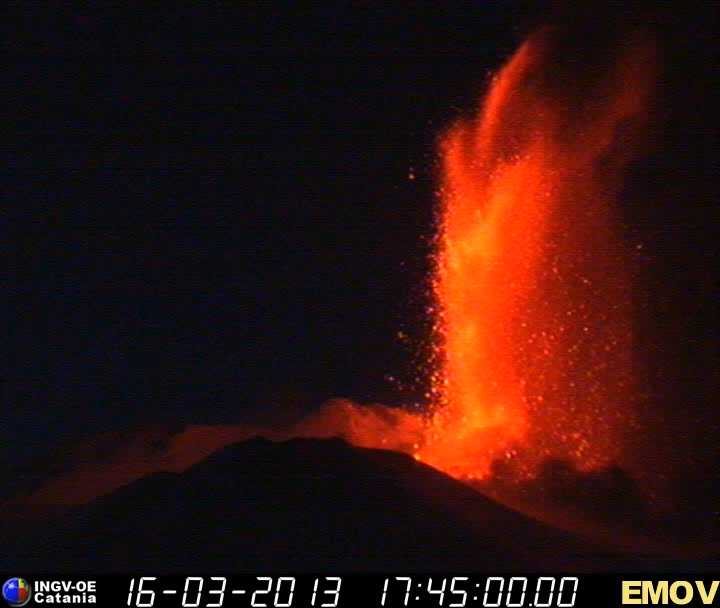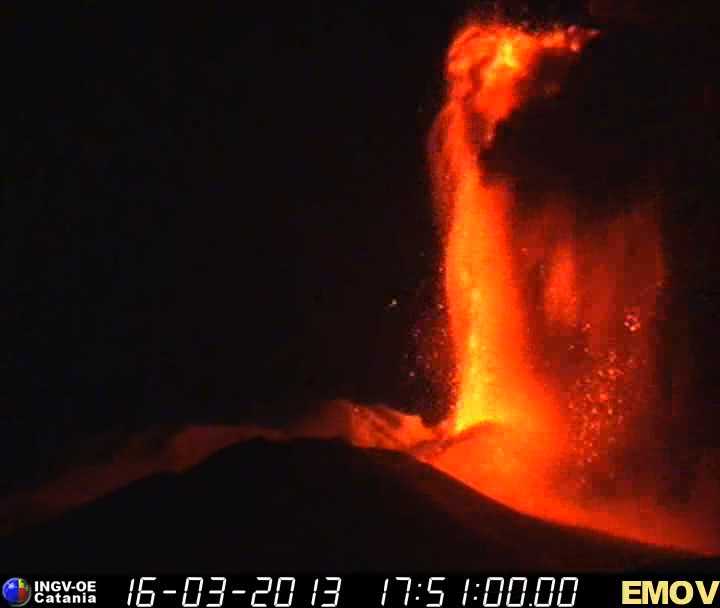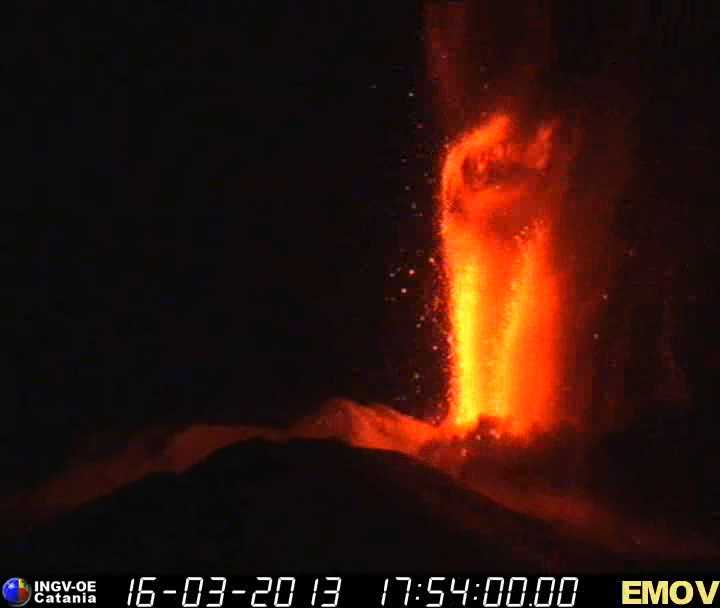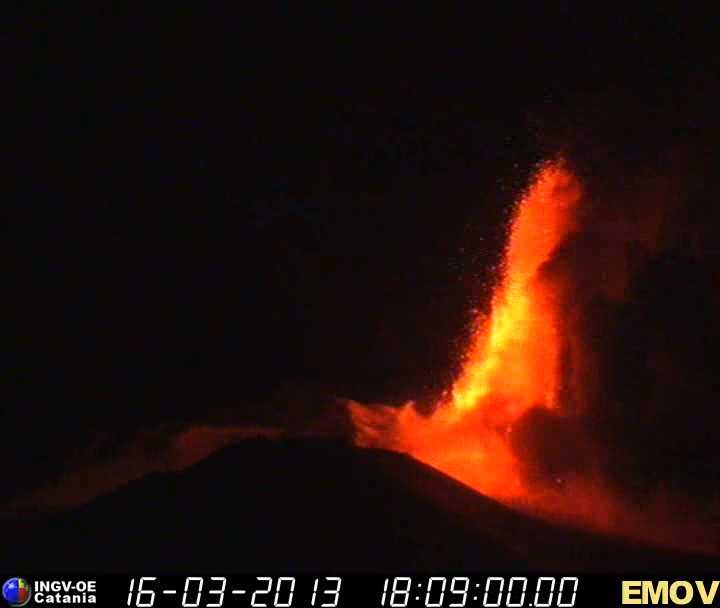 We're back in Dave now so Jay can finish making our curry. The volcano show is over now for a few days, and I suspect we'll be in mainland Italy by the time it happens again. There's only one thing for it, we'll have to have a holiday in Naples one summer and catch the ferry over to Stromboli, the volcano island that is always spewing out lava, not quite as dramatically but still impressive in its own way.

Ju x