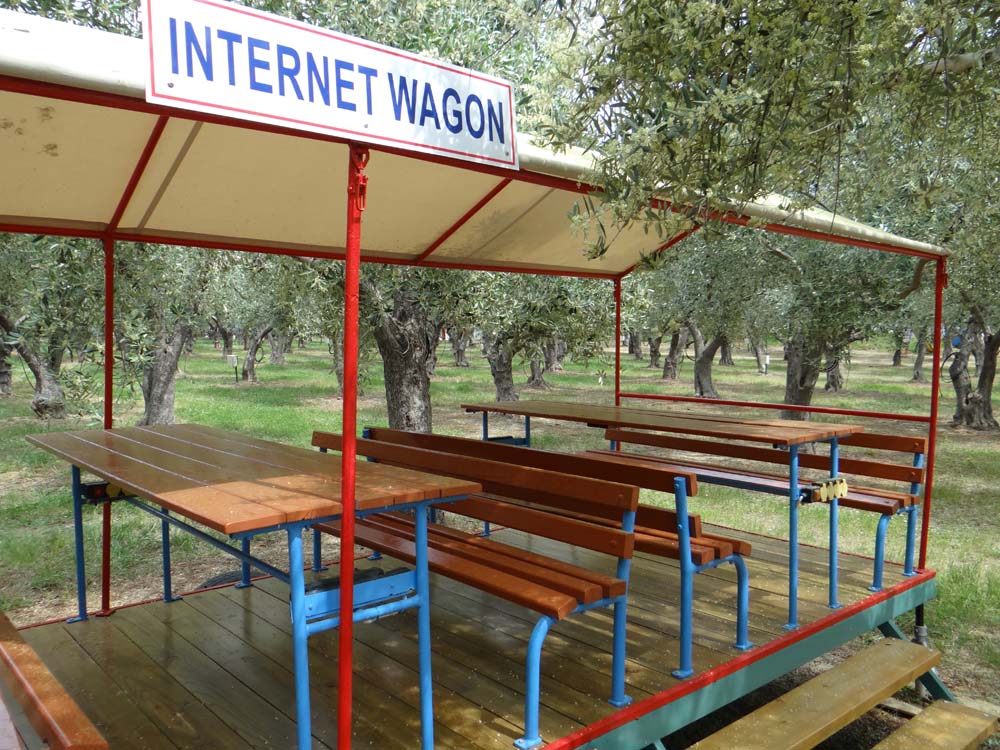 Dave the motorhome's awning's make a rare appearance, spread open to fend off the rays of sunshine which make it though the fir trees above us. We remain ensconced in luxury at Camping Meltemi. One of the campsite staff has just come over to ask if we want to order some bread for tomorrow (cue arm's raised from me in excitement, not sure why). There's been none today as it's Easter Monday here in Orthodox land, everyone's down the beach.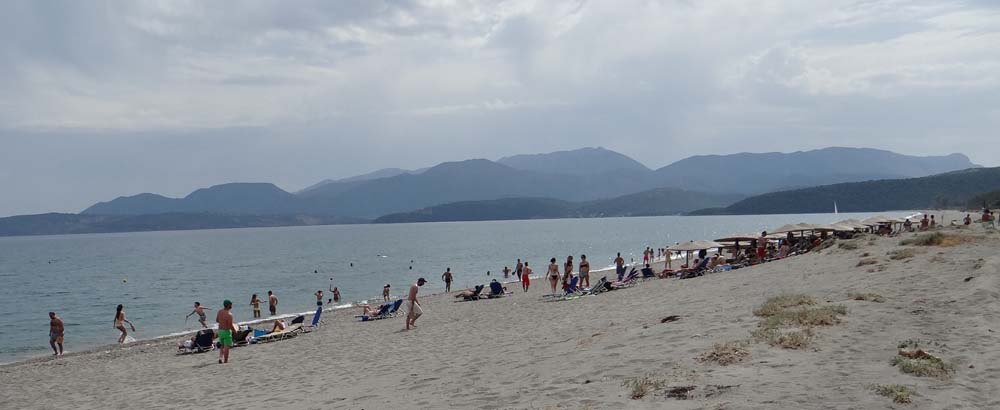 'Why have you got so much washing'? With a smouldering pipe emitting a rather pleasant odour, a German fella from Nurnburg sidled over to me as I rubbed Charlie's fabric bed in a sink of water as grey as a John Major Spitting Image puppet. I explained we'd been free camping since we arrived in Greece, forgetting that we'd already been to a campsite here. 'Ah' he said, telling me about how he once had a load of washing to do and soaked himself through getting something fishy (literally) off his jeans. I pointed to my sodden shorts. That's about as exciting as today's gotten.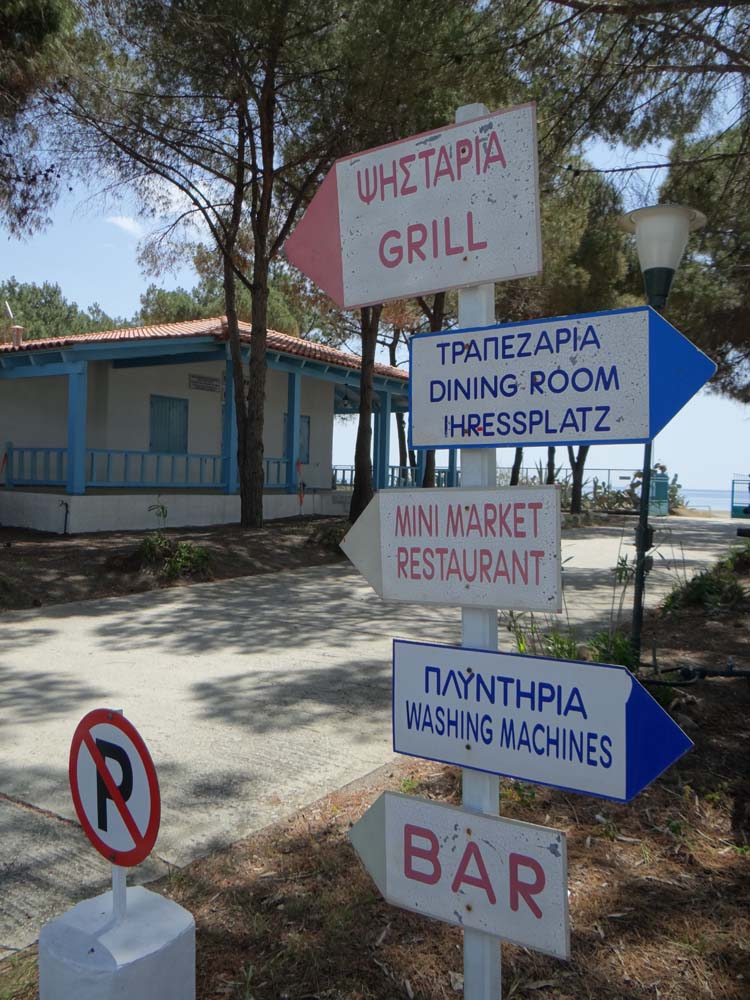 Ju's gone into a whirlwind of washing activity since we arrived. Five loads have gone in. Clothes, towels, bedding and seat covers. Piles of socks. Even a dog blanket. As she goes through the laundry she inspects stuff, declaring my Derek Jeter T shirt to be a gonner, as well as a pair of loose-elastic boxers. The pants had had it, but I wasn't going to let Ju know that, using them as a bargaining chip to rescue Jeter, one of the New York Yankees finest wasn't being binned just because he's got a bit thin and had a hole or two in him! Actually, he's Ju's T Shirt, but I've adopted the fella in honour of that incredible, bounce-back cosmopolital city, a description which would aptly fit our genius mate who lives there (hey Josh!).

We love our life. Some folks hate campsites with a vengeance, some swear by 'em. For us we like to mix it up a bit. Campsites are like little ports for us, in countries where we're allowed to free-camp, places to nip into from time to time to fully chill out. This one's a relaxed spot in early May, just a few other motorhomes and the odd tent here, all but one are German, I wonder why. One couple have a Laser dingy/boat-thingy (I know nothing of these things – and am in awe of anything with ropes) which they've taken out the past couple of days, wheeling it down the beach on a trailer. They usually race a two-person boat in regattas all over the world. Today the chap pointed at the clouds above the mountains, a good sign, they meant more wind. It did pick up a little, a few wind surfers made it out too, another balancing act which defies belief for me.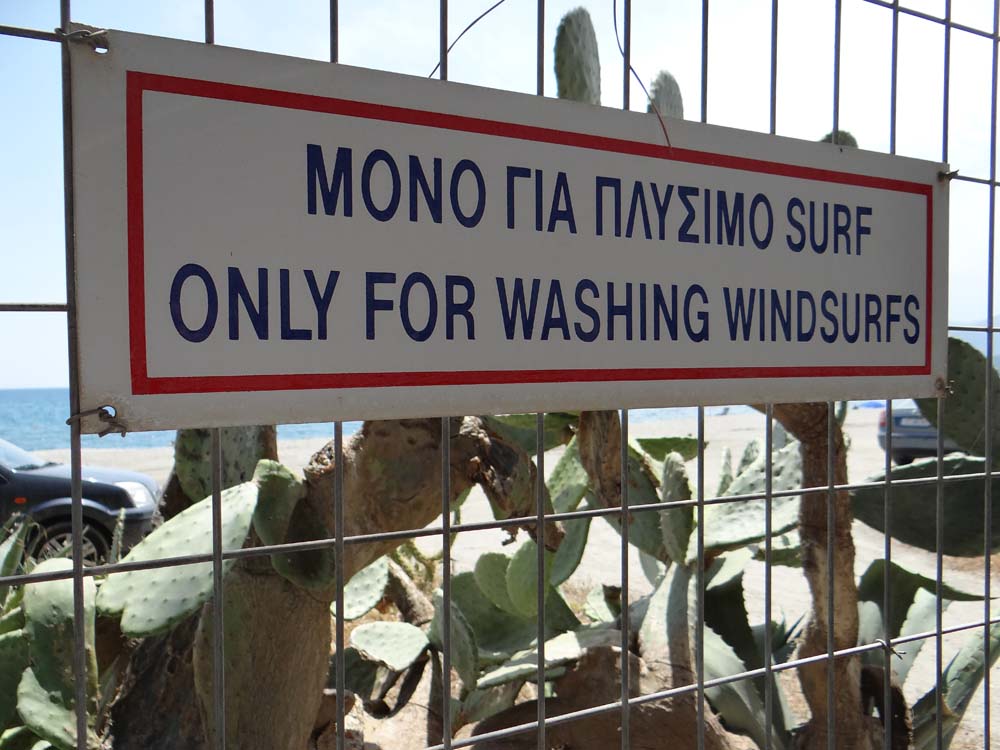 The beach a few meters from us is a Loggerhead Turtle nesting site. Between May and Sept the females will swim up the Laconian Gulf stretching off south of here towards Libya, returning to dig a hole in the sand they too were born in, pop in a few eggs and waddle off. A small brigade of volunteers then work to try and avoid the nests being damaged and to ensure the new born nipper turtles make it into the water on their own. The volunteers haven't started work yet though – so I'm guessing my chances of spotting a turtle are low. I was lucky enough to see new born turtles frenetically flapping their way into the engulfing sea once in Australia, but I'd so love to see it again.

The weather forecast for here says something along the lines of 'and Zeus, angered by the lack of recent temple building, will be smacking down some serious lightning around 3pm'. It's going to rain, so we're not too fussed we (Ju) have spent all day washing stuff, reading the t'Interweb as it dries. Jenny and Ewout sent us an email, a couple of New Zealanders with a fascinating blog of their widespread European adventures, so we've had time to browse through it, especially the countries we've yet to pass though. Kath sent us a fabulous travel-log of their time in Romania, which will be massively helpful. And my old time mate Bruce wrote to say he's off into hospital tomorrow, good luck mate. In between reading and washing we've investigated the campsite (a working Olive grove) and had a look at the locals cutting loose for a day or two before, no doubt, heading back to Athens.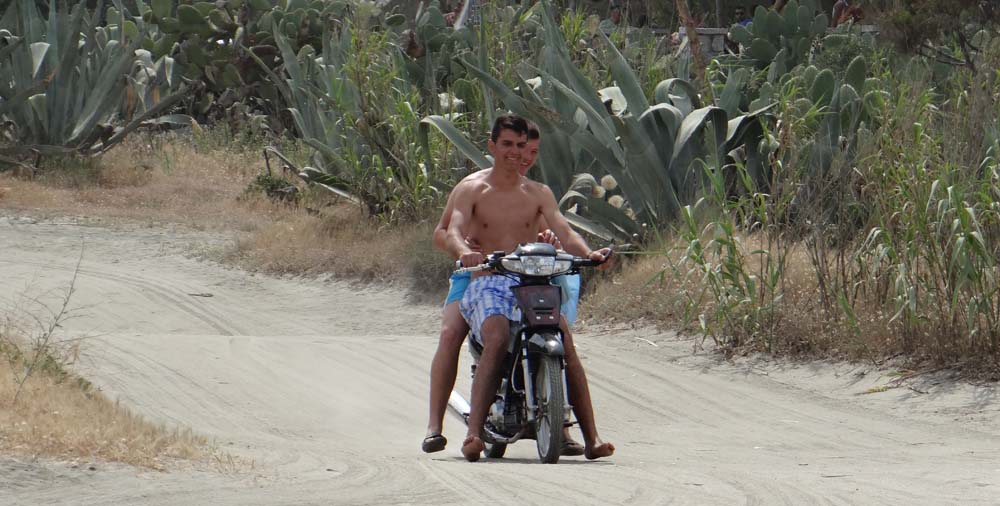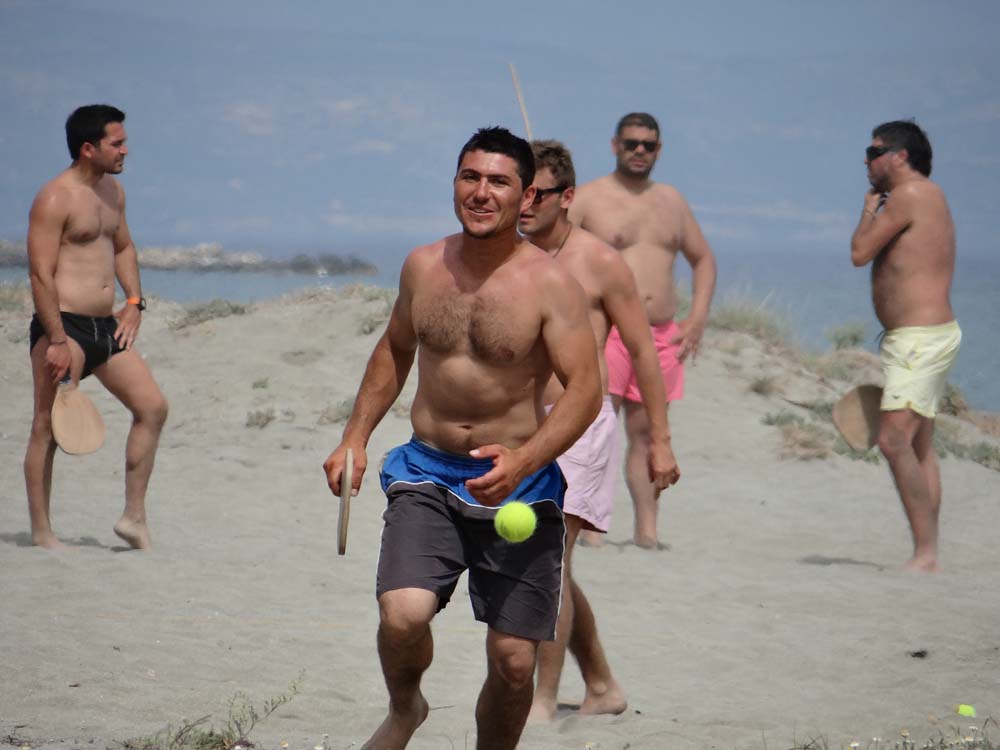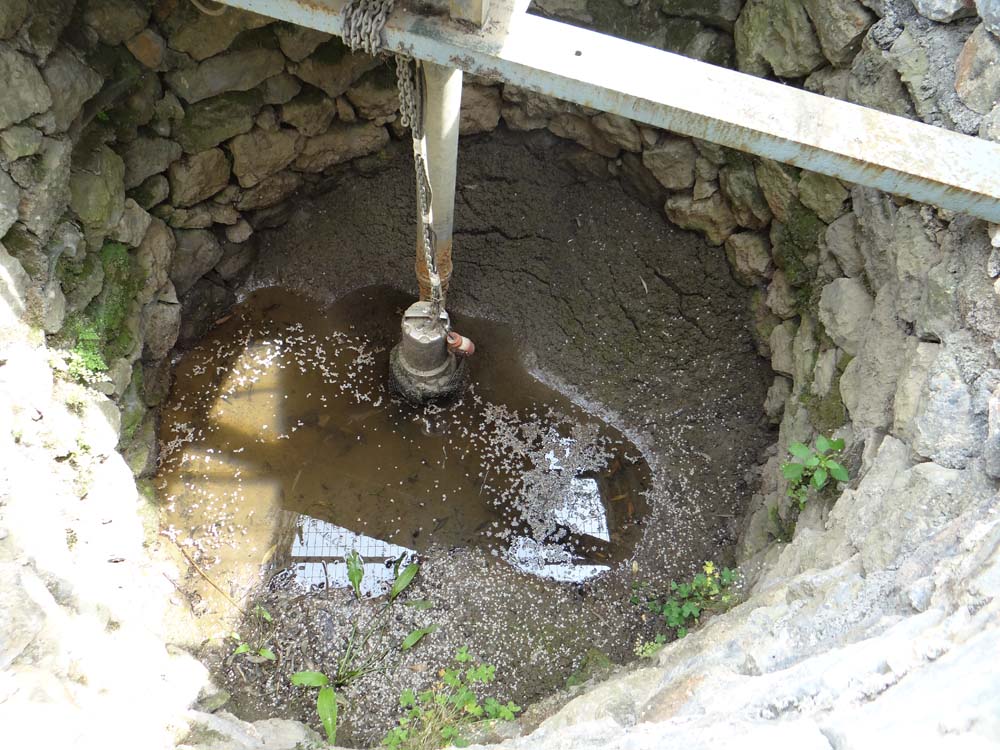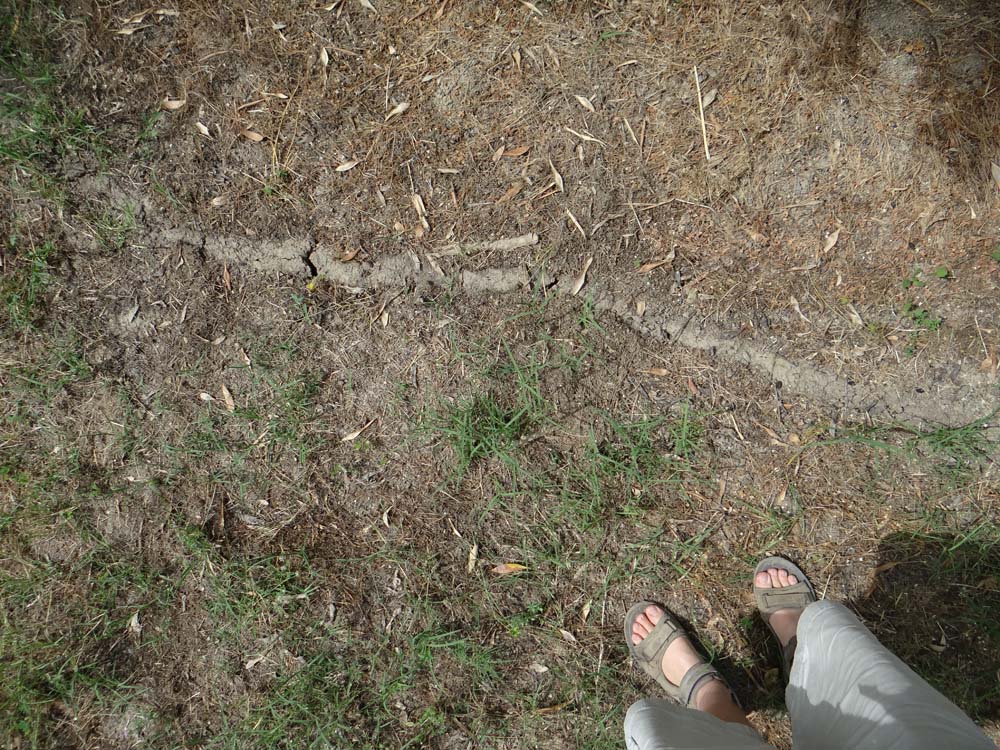 Right, time to knuckle down and get some work done. Did I say work? I meant chilling out. We'll pop the map on the table, thumb the rough guide and work out where we're off to the next few days. Zeus, bring it on.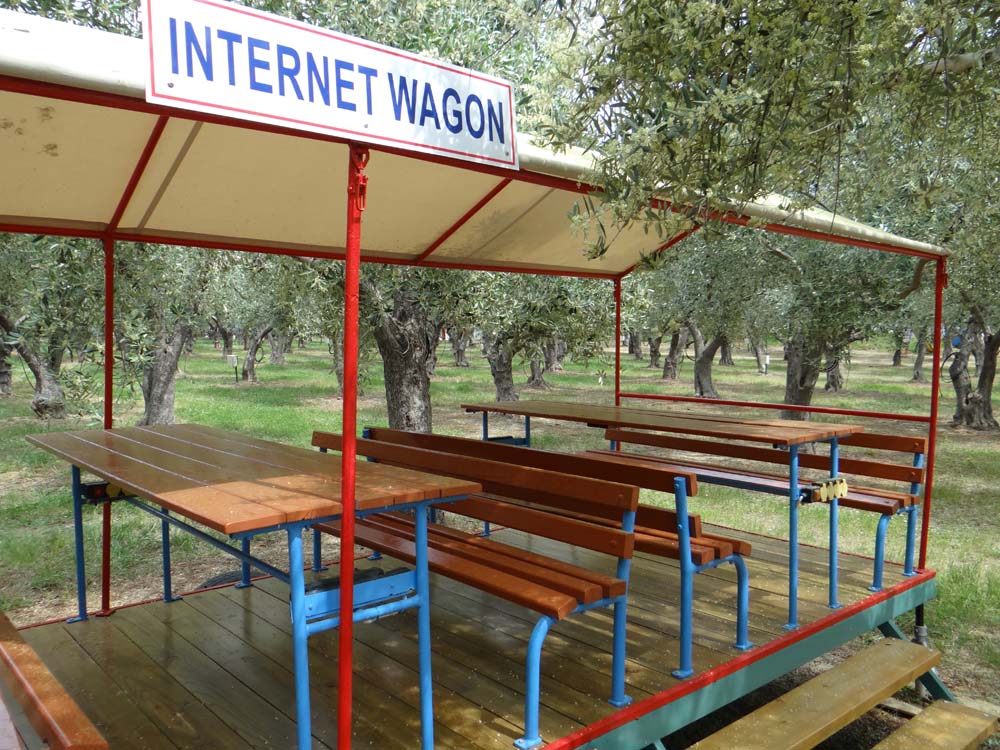 Cheers, Jay