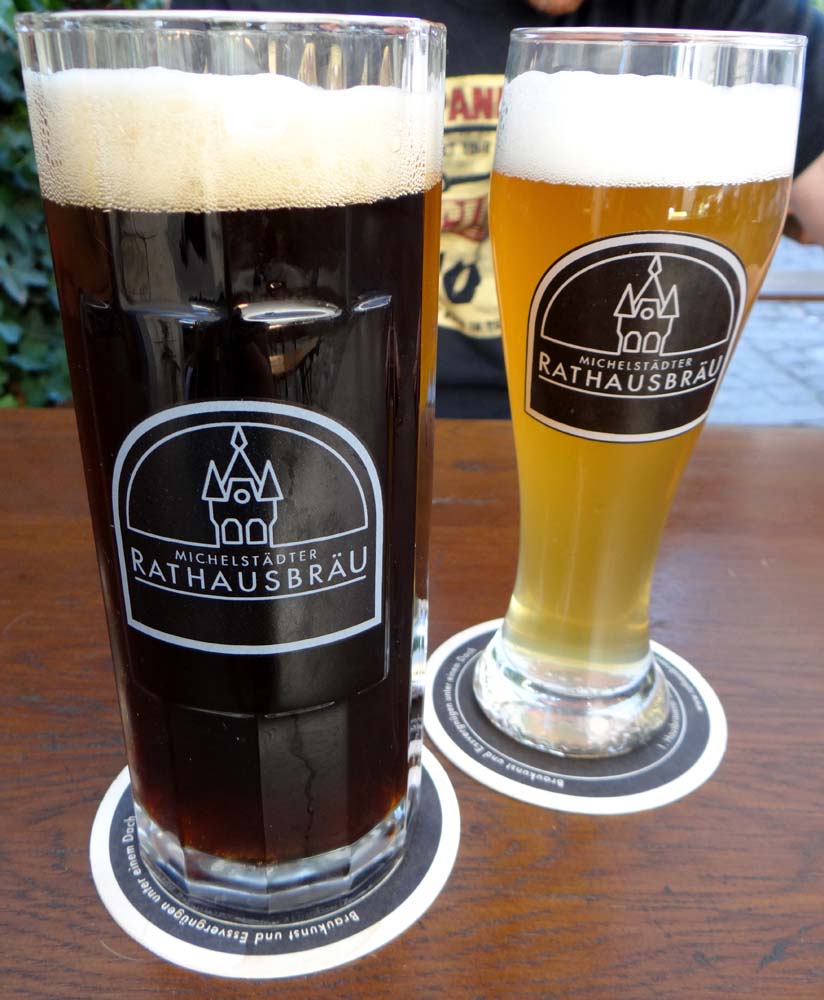 Dave the motorhome is a little bit in shock, he's just realised that it's August – how did that happen, surely it was only January a few weeks ago? To help him recover we've brought him to a lovely Stellplatz, which he has all to himself, in the town of Michelstadt in Hessen, Germany (N49.67990 E9.00045). At his disposal is a service point (€1 for 90l of water, free to empty) and twelve electric hook-up points (€1 for 2KWh) but as the sun is shining his batteries are charging from solar so no need for a hook up for him – but it's nice to have the option.
Last night we slept well in the car park in Würzburg, it could have been the long drive which tried us both out, but I like to think it was the local wine and warm summer sun. It was also surprisingly quiet considering how big the car park was, and how full it was this morning when we woke up.  As we are meeting our friends Jacqui and Marc in Annweiler am Trifels tomorrow, (Jacqui tells us it's a small city with a famous castle, but more importantly a wine festival!) we decided to head a bit further west so we have less miles to do on Friday.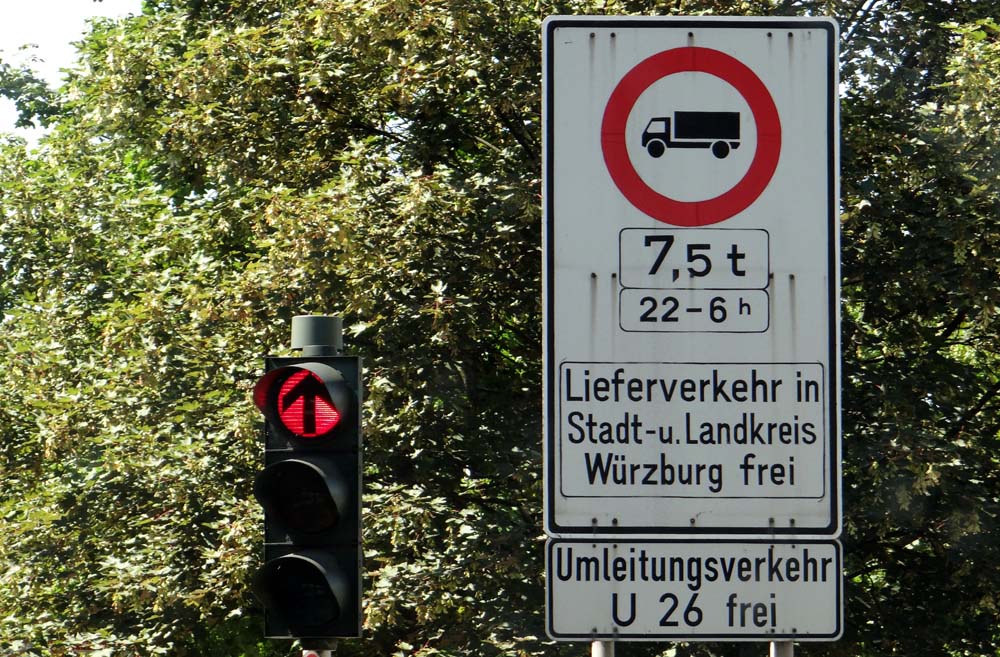 First things first though, we had a mission to complete. The weather is hot, Jay's new sandals broke a few days ago so now his trainers stink – a trip to Decathlon was called for. Fortunately there was one just on the outskirts of Würzburg so we headed over there and blew some more of our already blasted budget. Jay got some new sandals (we're keeping the receipt so if these ones go too we can take them back to the Decathlon near where we live in the UK), and while we were in there and shopping I acquired a new mini rucksack (the waterproofing has flaked off our five year old one), and also invested in a new pair of sunglasses. OK so they'll be the third pair I've bought on this trip, but these ones should last as they weren't less than €5 from a market stall! Putting them on after wearing my scratched to death of skiing sunglasses, it was as if I'd had my eyes lasered again – everything was so clear.
With our purchases instantly in use, we set off for Michelstadt. It's a little under half way to Annweiler am Trifels, but it's in the middle of a lot of green on our map and green is good – it means trees and shade. Our campingcar-infos database told us there was free parking at the market place, and if we didn't like the look of the place there were a few other towns with free parking and stellplatz close by.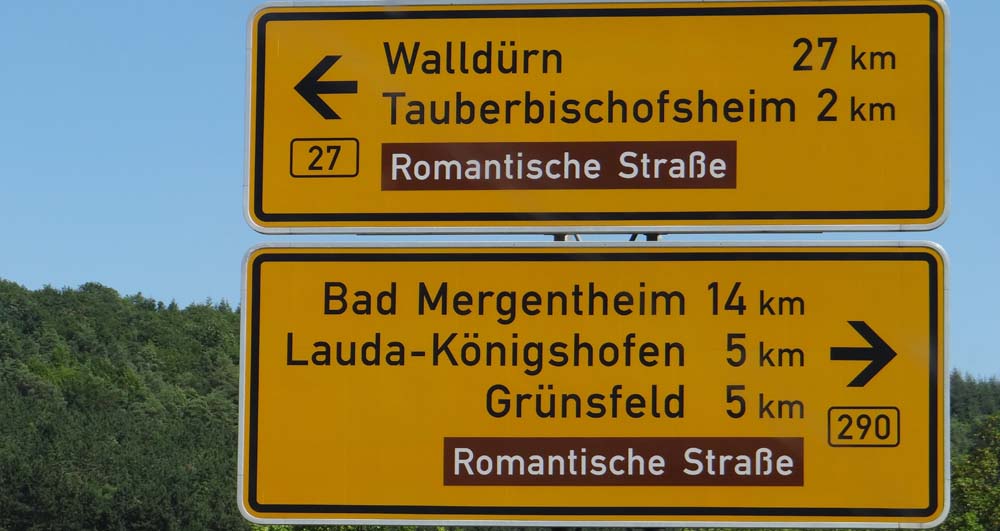 As we headed back through Würzburg Dave shuddered, on the opposite carriageway an ADAC (the German AA) recovery vehicle was going past with one of his twins on its back – poor thing. Once the chills had passed, he was back on fine form and ate up the miles through valleys of vineyards, alongside fields of wheat and corn and past a bloke wearing high vis gear walking along operating a remote control verge trimmer – surely one of the best jobs in the world!
The signs for Michelstadt had big red crosses fixed to them, the road we needed was shut. Ever helpful satnav suggested all manner of routes back onto it, but we ignored her and followed the Umleitung (diversion) signs – you have to hand it to Germany, they always signpost diversions, and well. The sun was high in the sky and Dave was heating up, so we took advantage of the green around us and pulled into the shade of some trees in a park car park. After a bite we went for a stroll around some of the paths, relishing the cool.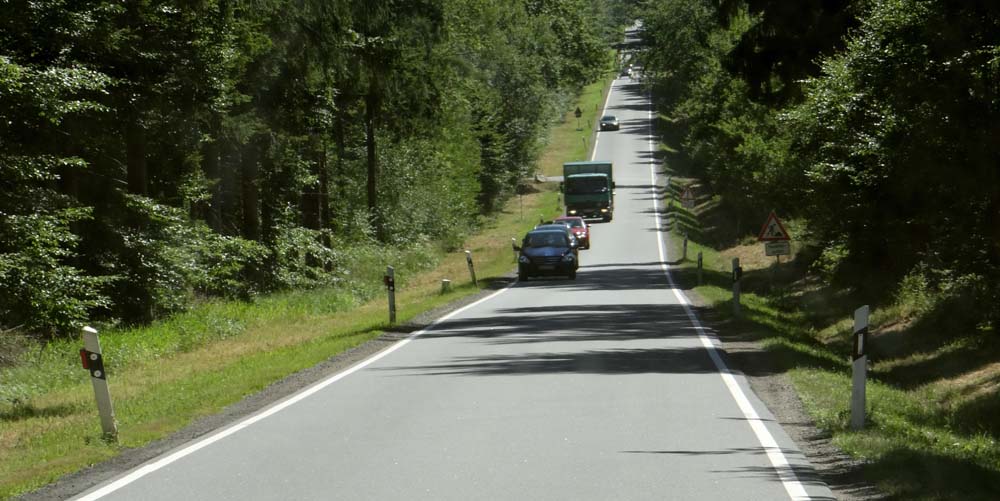 Back on the road we kept our elbows in as Dave passed big lorries on the narrow diversion road and were flagged down by a bloke driving in the opposite direction, we stopped and he reversed up to us and said something neither of us could understand, so he handed us his card. We read it, and reread it as it was all in German, then realised that he wanted to buy Dave! We laughed and thanked him but told him Dave was 'Mein Haus', he smiled and gestured for us to call him before driving off.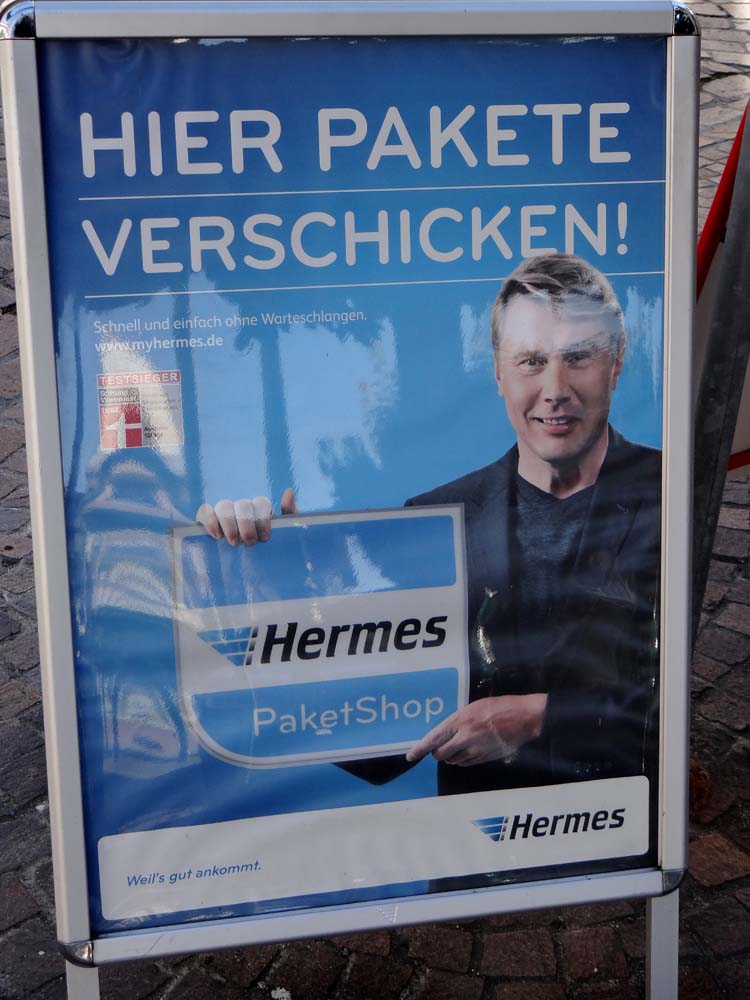 Just before we reached Michelstadt we emerged from a particularly tree covered bit of road deciding it was a good job we'd kept our sidelights on, the mix of patches of bright sunshine and dark shade made the cars almost impossible to see. Arriving at the GPS co-ordinates I spotted an area for motorhomes to park in the middle of the car park, then I spotted the power and service points – we didn't expect a proper stellplatz so it was a nice surprise. We couldn't find anywhere to empty our grey water though (sink and shower waste) so we reversed over a road grate and emptied before parking up on the motorhome red gravel in the shade of a tree and relaxed.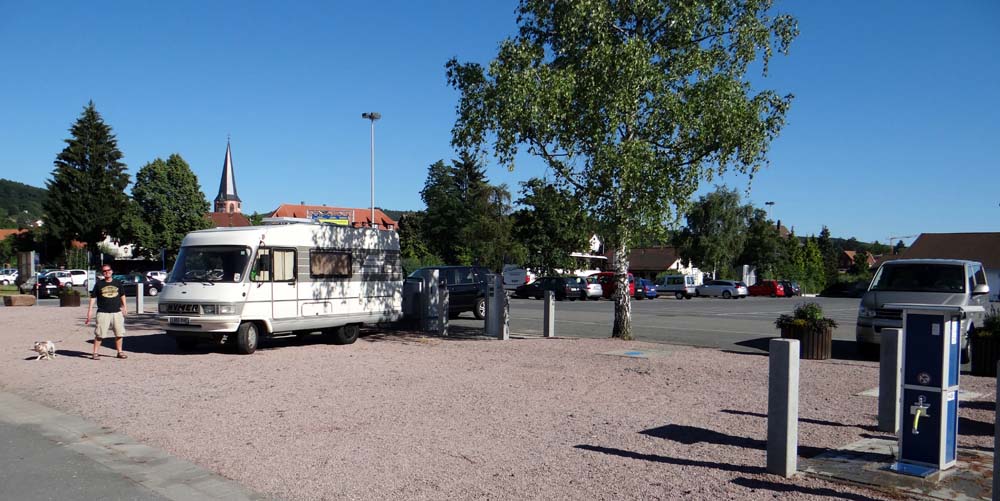 Around 5pm the shade had moved and Dave was heating up so we headed off for a look around the town. We didn't know what was here, we'd only come here for the free parking. Normally when a town has a really good stellplatz it's in a bit of a nothing place with nothing special, however here it sits next to a lovely old town. We wandered around the cobbled streets for a while and Charlie got a soaking in a natural spring which rises at the top of the town and runs down a channel along the side of the main square – it felt icy cold, so while he didn't fully appreciate it at the time, it did cool him down.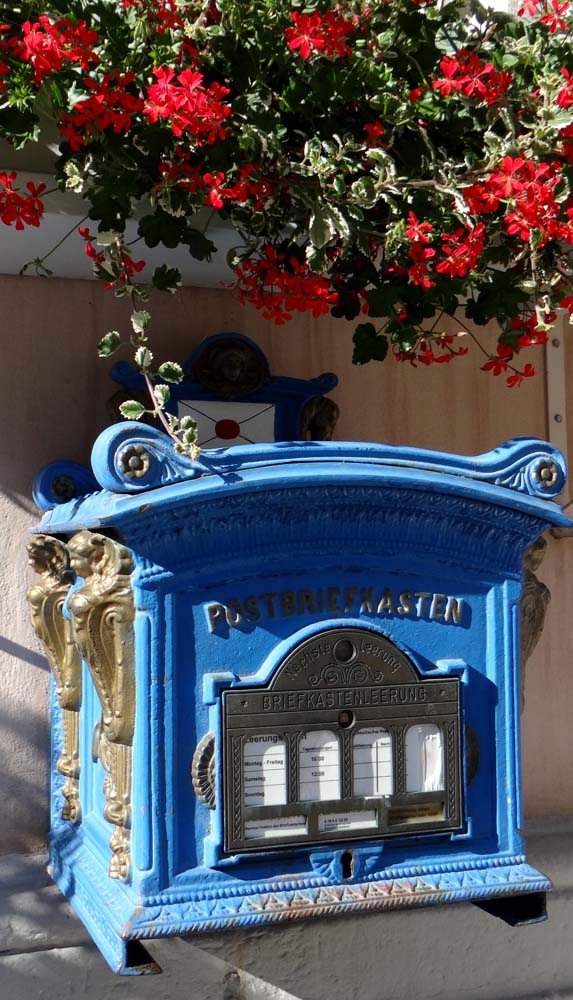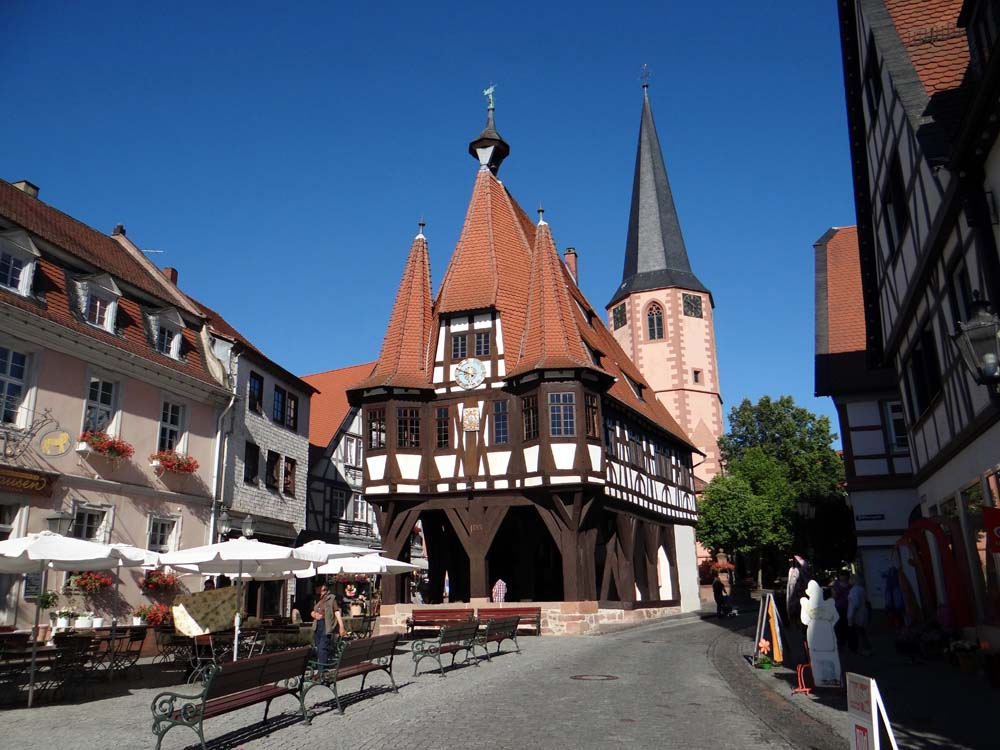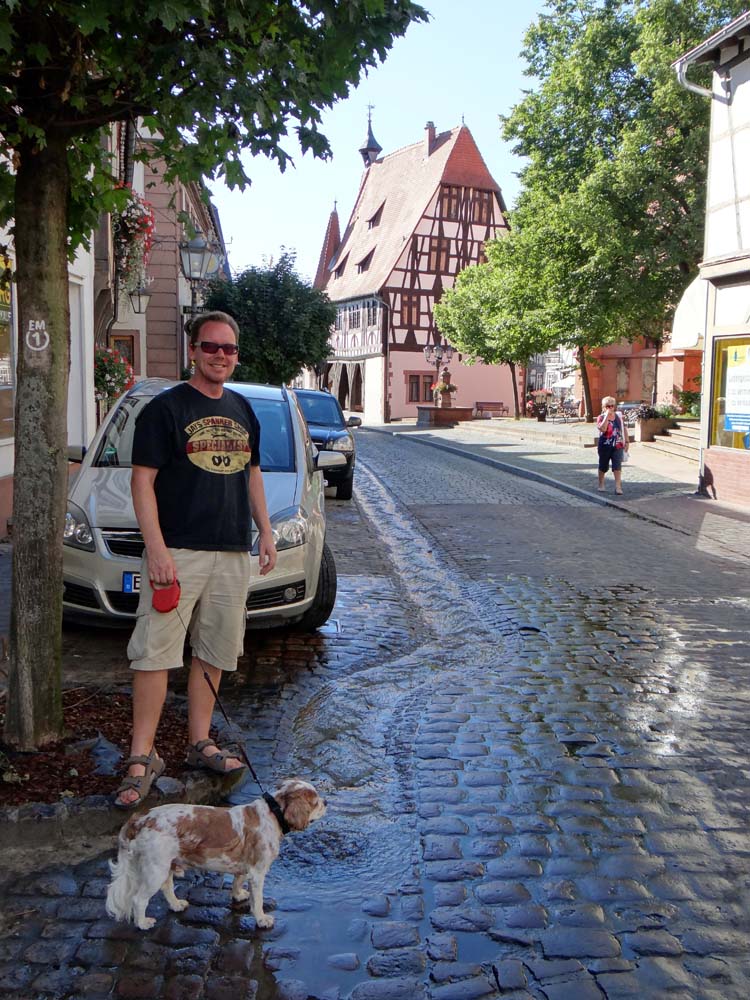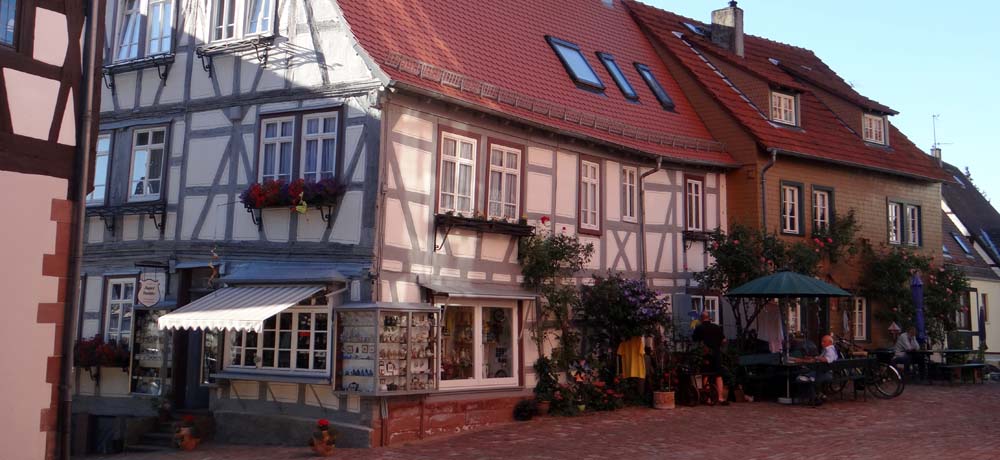 Down a cobbled side street we spotted a nice looking pub with seating outside, and seeing as the town was so good to give us free parking we figured it would be rude not to sit in the shade of its umbrellas and have a soft drink. The waiter arrived with the menus and we discovered that we were in Michelstadter RathausBräu – a brewery – so it would have been rude not to have a beer! Jay opted for a large black beer and I went for a small radler (shandy) white beer. People around us were eating and the food smelt so good, but we were strong and stuck with just the beer – there's some pork defrosting in Dave's fridge and we'll no doubt be eating out with Jacqui and Marc. We also stayed strong as we left as you could buy take out beer – €97 for 100l of beer – that seems like a good deal to me!!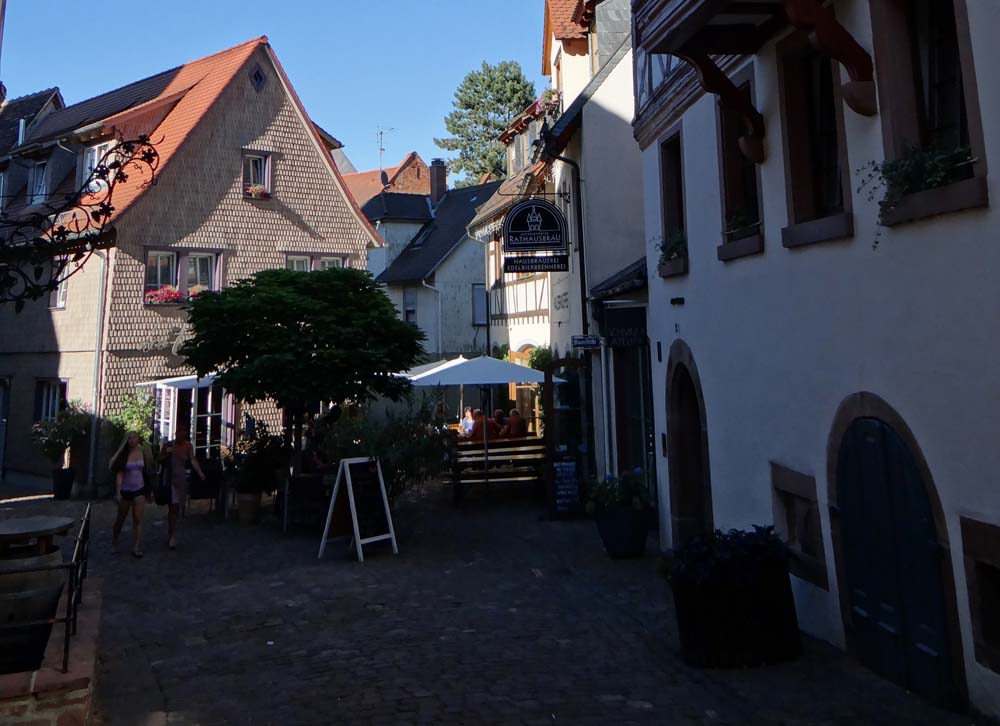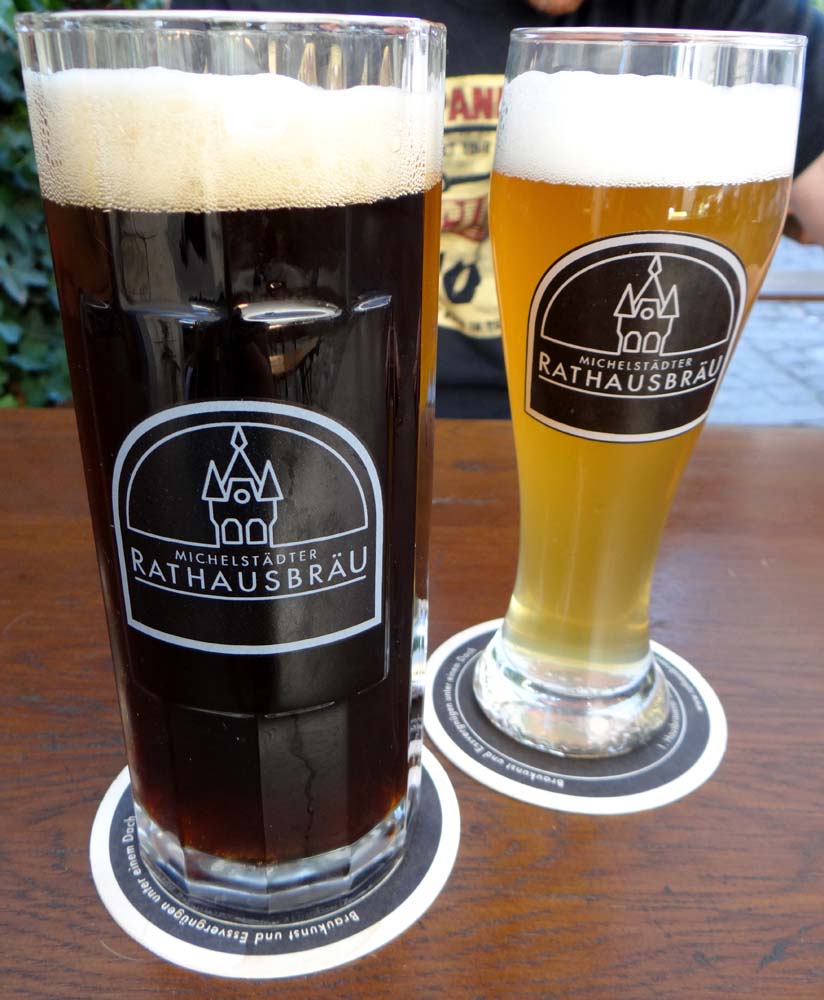 Back in Dave we checked our emails and had received a lovely offer from Jamie who's been reading and commenting on our blog for a while, he's offered to let us stop with him at his place in rural France as we head back, so we need to get the maps out sort out our last few weeks to see if we'll be passing his way – thanks Jamie. It's now 9pm and the sun has gone behind some trees so the temperature in Dave has dropped down to 30c – I can't complain, it's August. It's been so hot that poor pampered pooch couldn't be bothered to chew his schweinhaxen bone, so Jay's taken it outside and broke it in two with a hammer so he can get to the marrowbone more easily – he's not called pampered pooch for nothing!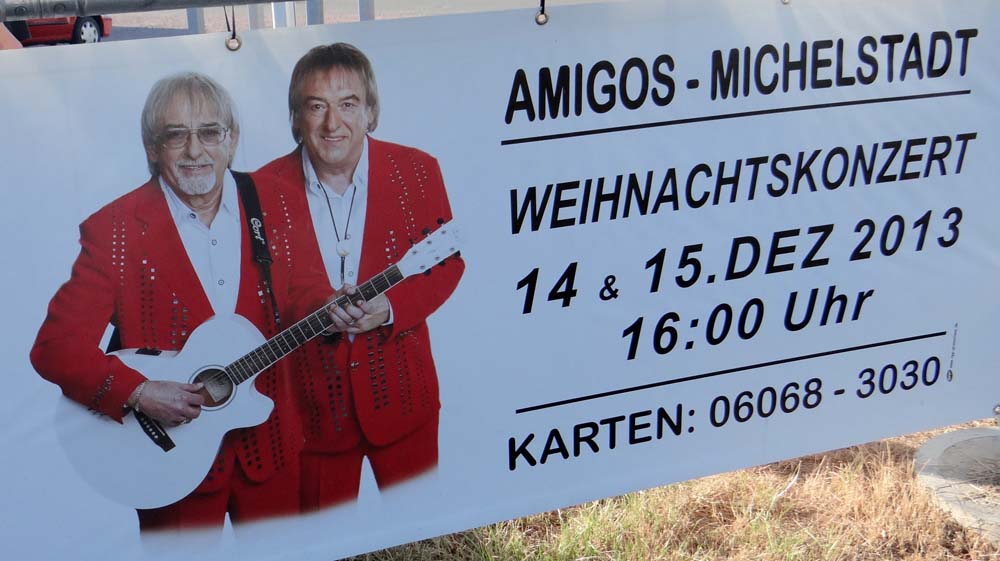 Ju x