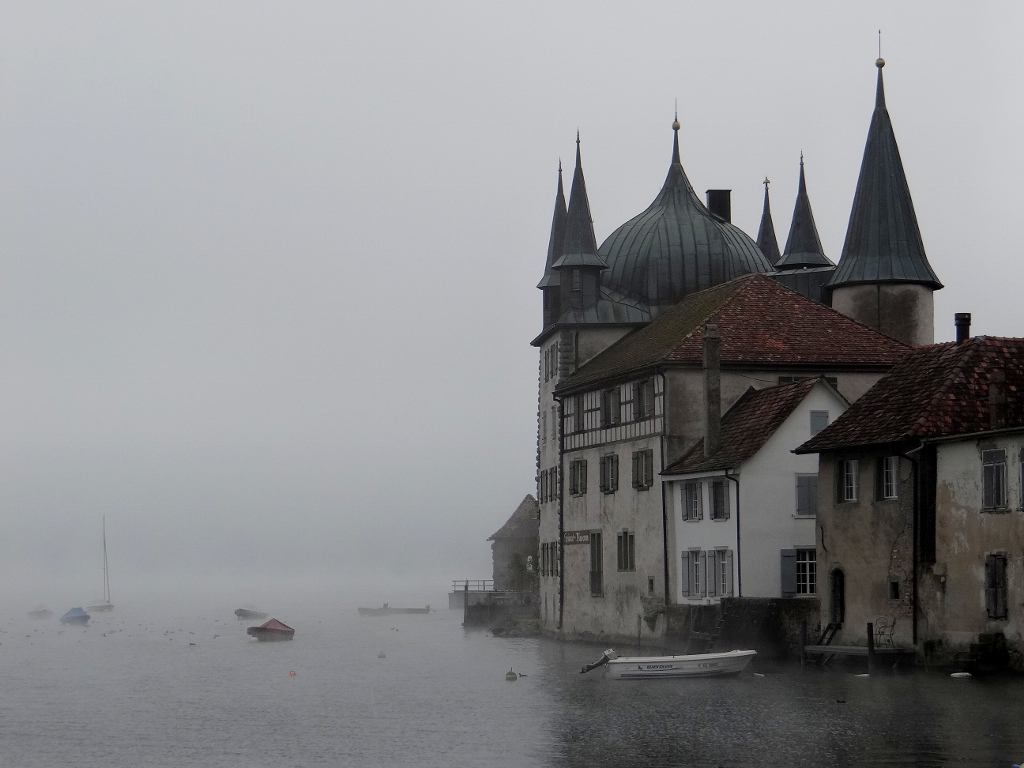 Dave the motorhome is parked in a metered car park in Horn (N47.50026 E9.44998), next to Lake Constance (or in Lake Constance if you're our sat nav!), only the meter is covered in a grey bag – all the meters around here are covered. It's free parking for all – yippee!
In our old lives we rushed around so busy all the time, we never really stopping to look at things. Last night we may have reached a new level of travelling laidbackness as we stopped our evening stroll around the town to wait for a train to cross the level crossing. We weren't even going that way, we just wanted to watch it and guess how many carriages were on it. The other week we sat in the park and watched conkers fall to the ground, something I'd never seen before back home – partly because they're all knocked off the tree before the get chance to fall on their own, but partly because I just never had the time. Time is something we have these days, and it's great to slow down and enjoy things.
This morning our electric heater went on around 7.30am (after a lovely peeling of the local church bells which seemed to go on forever and woke both of us up – what on earth they're ringing for at that hour I don't know!). By the time we got up the top three feet of Dave was roasty toasty, our feet were in for a shock when they touched the lino though. It was another chilly night. Suspecting we'll get more of these Jay set about cleaning the gas powered heater. We've never cleaned it – and we're not sure any of his previous owners have either, but it's running much more quietly now!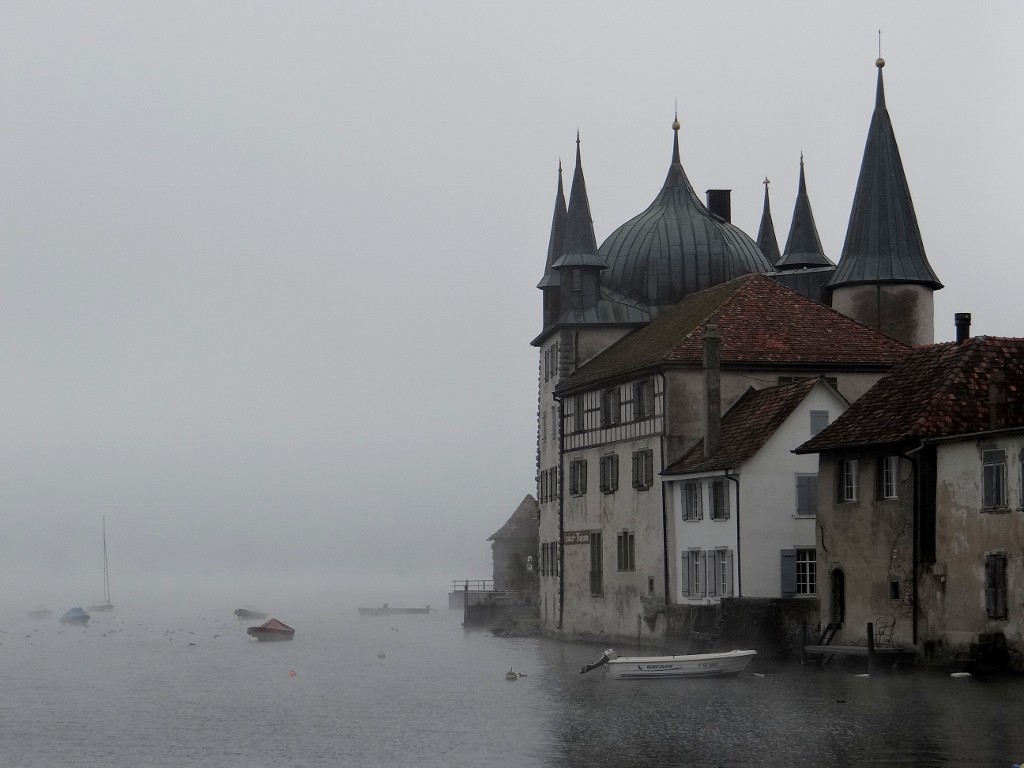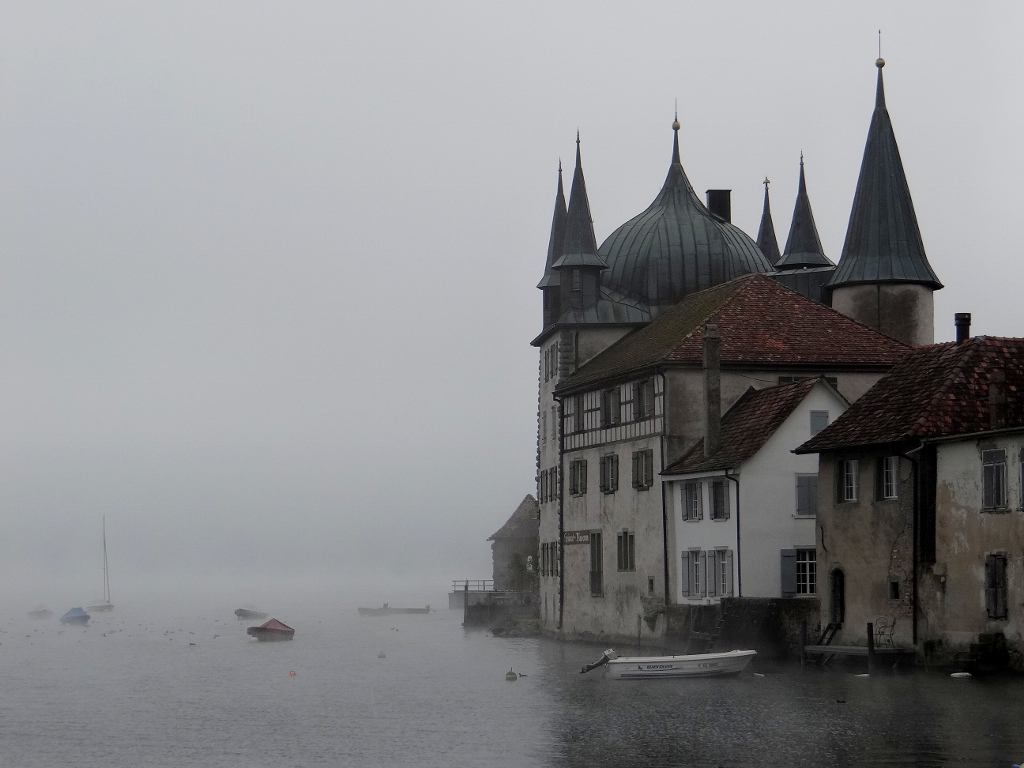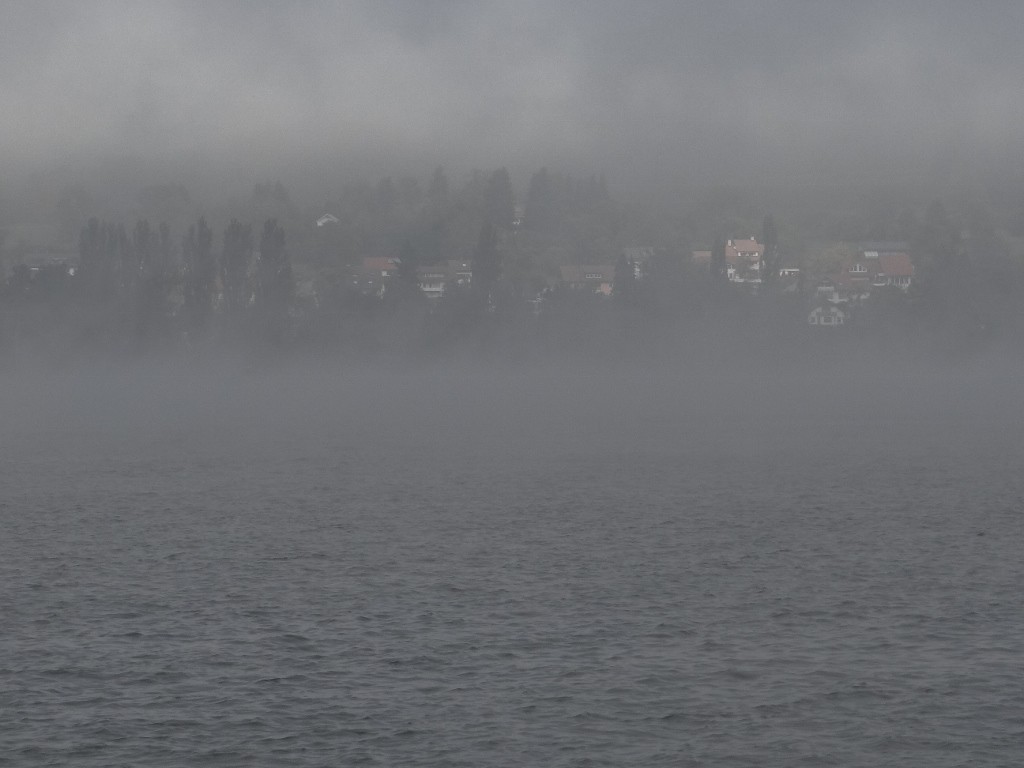 We went for some fresh air, walking along the front of Steckborn by the lake which was shrouded in mist, local ducks were fighting and we hung around for a while trying to capture some of the action on our camera, but those things are quick when they're in a bad mood.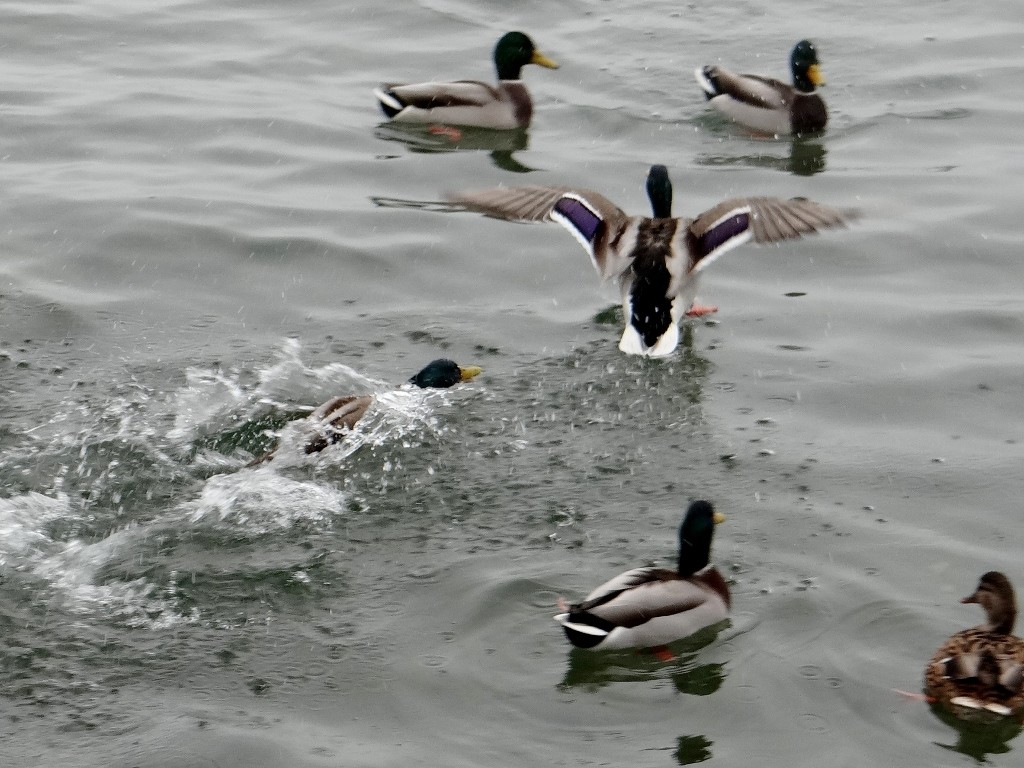 We headed up towards the church past half timbered houses (not mock-Tudor here!) and painted façades.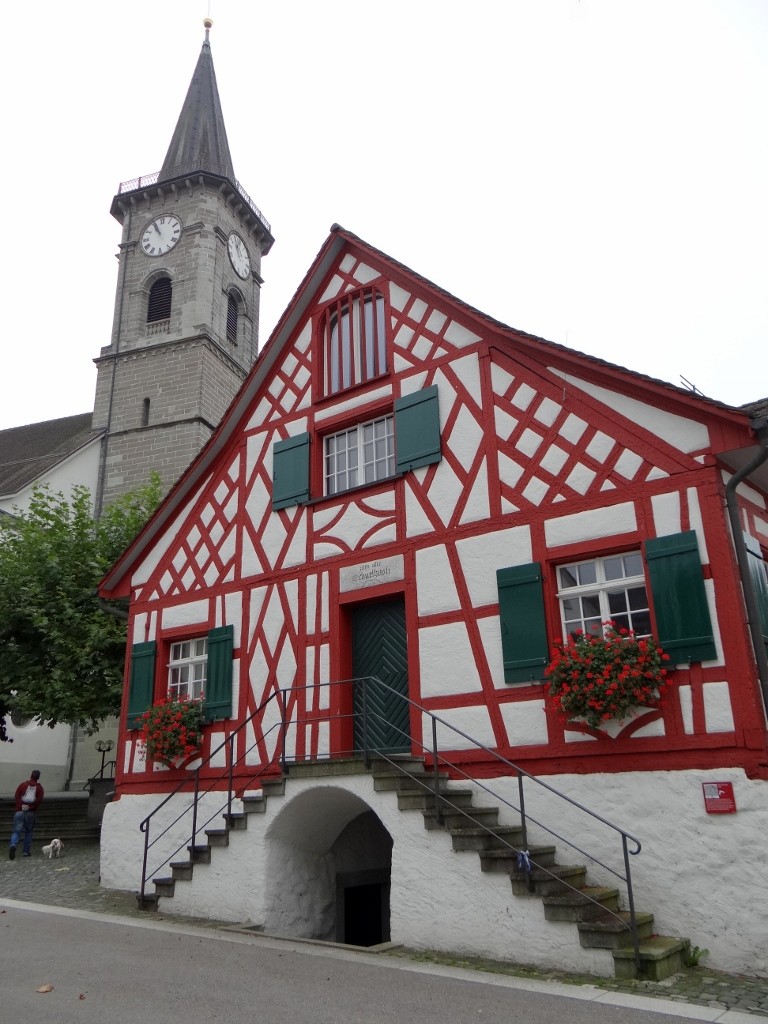 The sky was grey/white and the air chilly so we popped back into Dave and set course for Constance, or at least Kreuzlingen which is the Swiss half of the town. It looked like any ordinary town, but with signposts for customs and Germany just 1km away from where we turned off.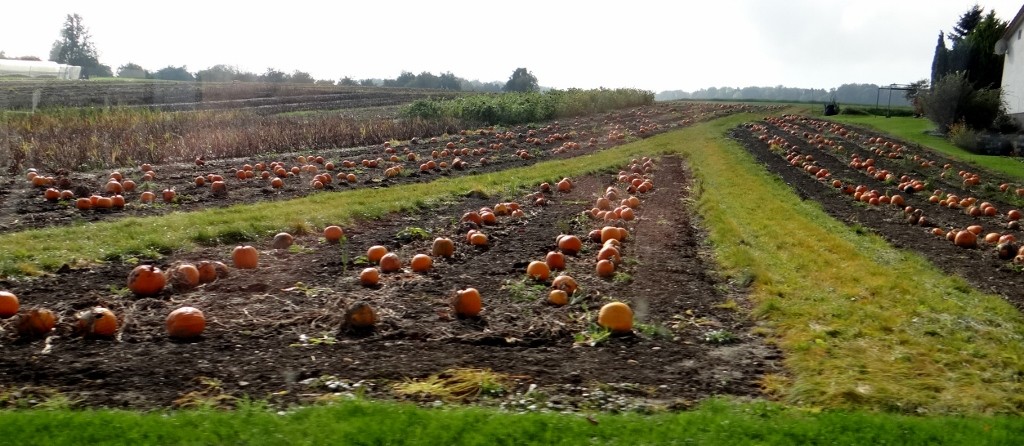 Heading along the lake we passed field after field of apple trees laden with juicy red apples, sheltering under netting to protect their bounty. In between these were fields of pale yellow corn ready to be harvested, muddy brown fields with huge ripe pumpkins sitting proudly on the ground and garden centres selling ailing sunflowers and various trees and shrubs. The weather started to improve and by the time we reached Horn the mist had cleared from the lake and the sun was starting to shine.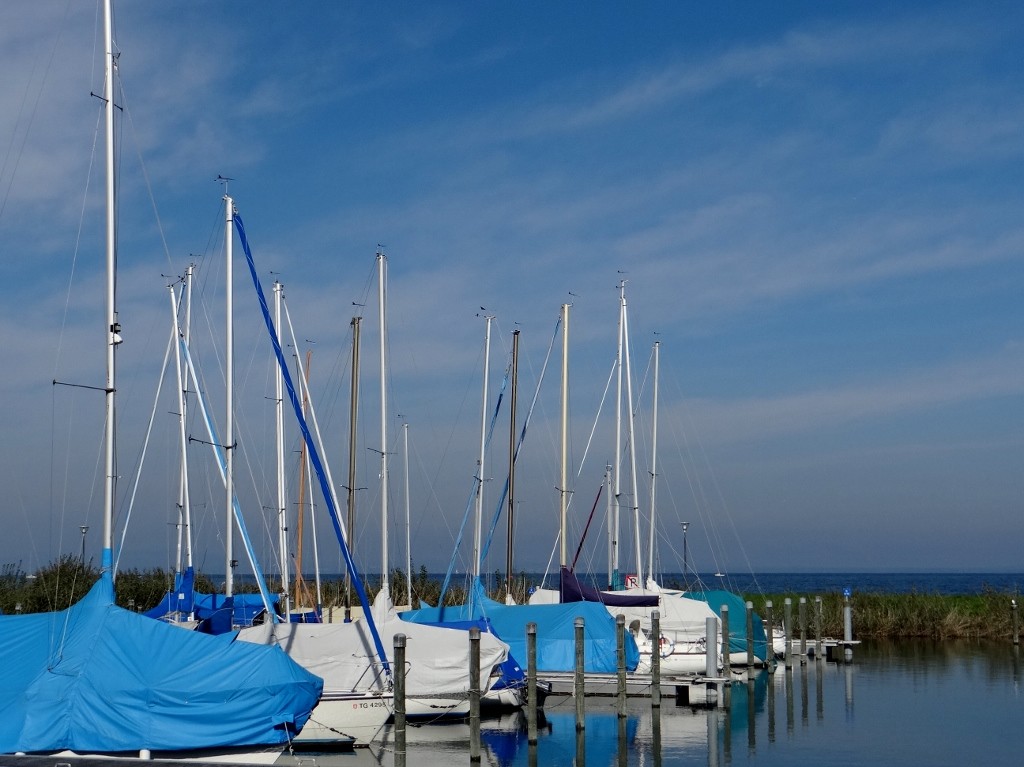 Our database told us that the car parking by the marina was 0.50CHF per hour, but free at the train station. We nipped into the train station and it appears times have changed since 2009 as it was now 8CHF for a day, Buoyed up by the sight of a few free parking spaces along the lake on our way here we set off along the shoreline. All spaces were marked as metered, so we pulled into one a little way out of the town in the hope that it might be a bit cheaper, and cheaper it was as it would appear it's now out of season here so all the parking meters are tucked up for the winter.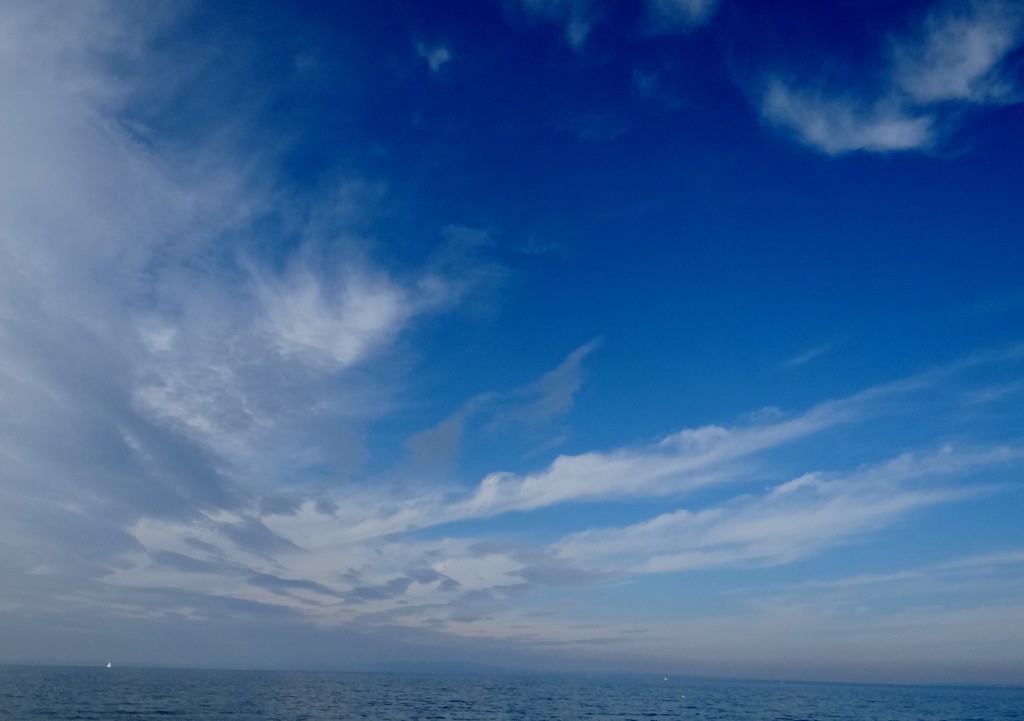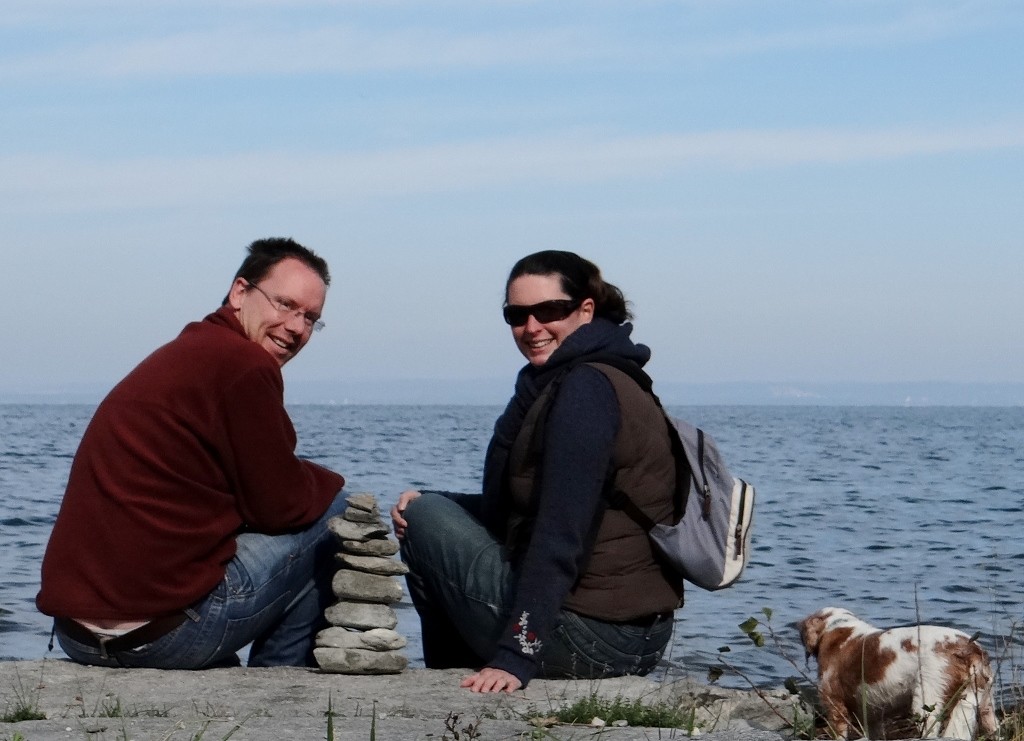 With the sun on our backs, but still a chill in the air, we wrapped up and walked along the shoreline of the lake. Birds bobbed around on the water, maybe stopping off on their winter migration, and on the German side of the lake we could just make out an airship – Jay remembers reading that there's a Zepplin place over there, maybe a stop off for another time. Dotted along the waters edge are numerous picnic benches, eating places and fire pits! Jay started planning how best to roast the chestnuts he had foraged the other day.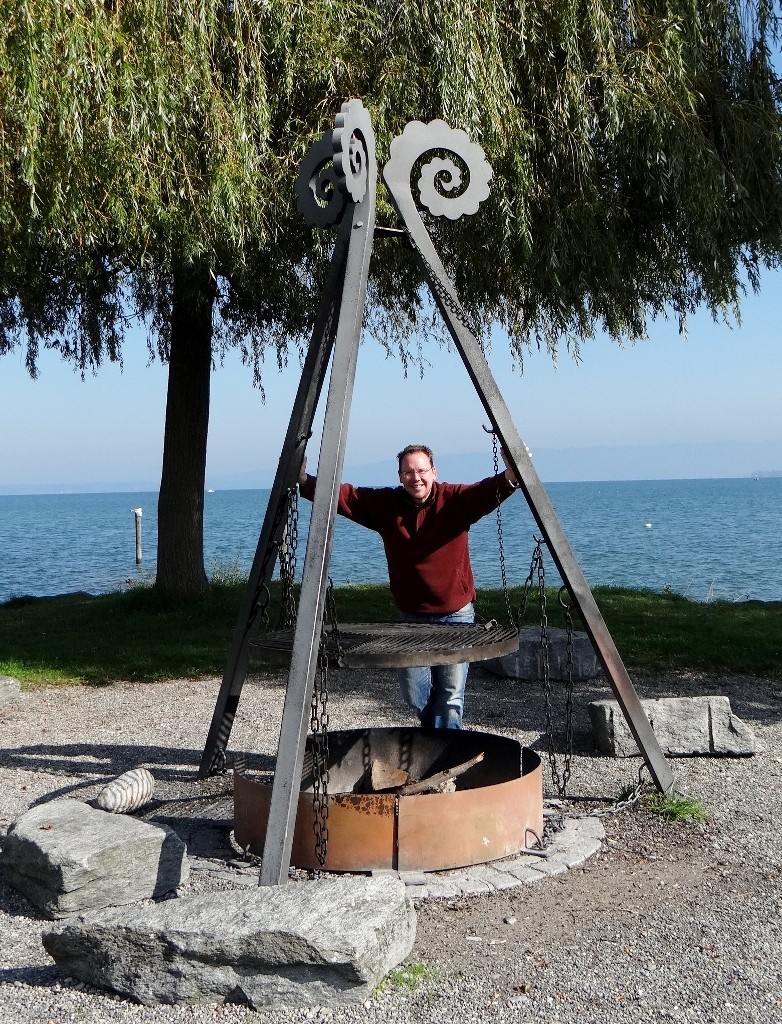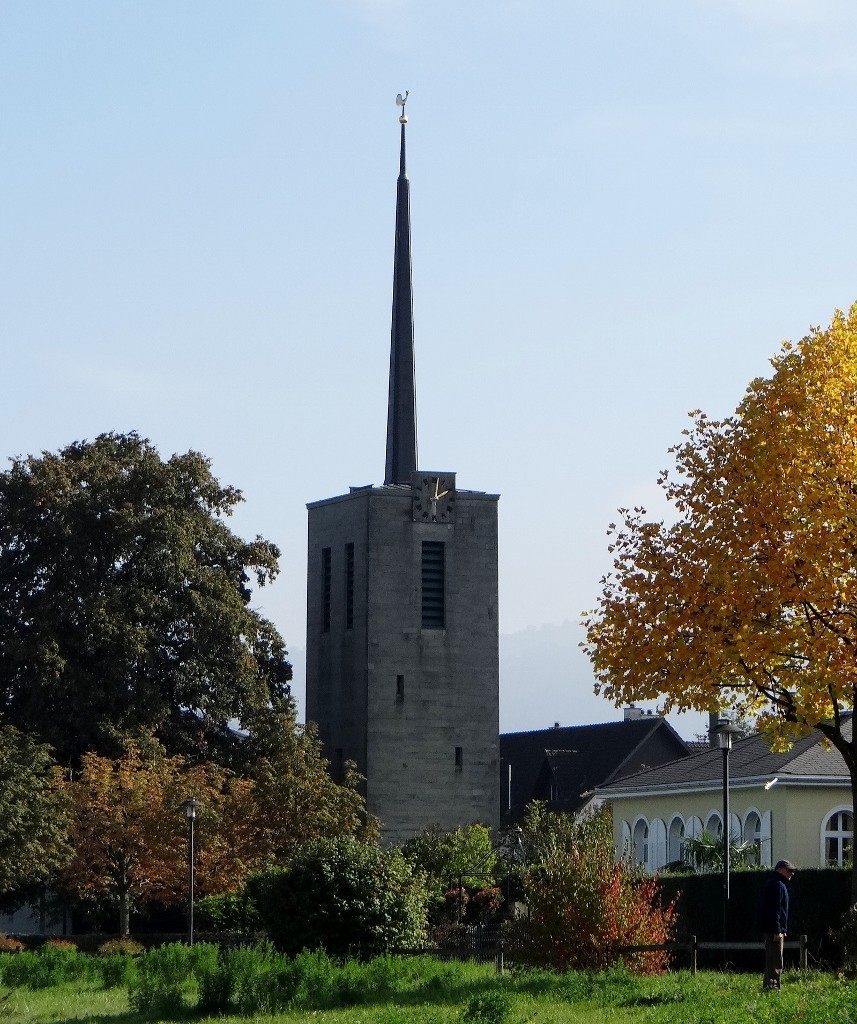 The path took us into the town around the municipal lake bathing area, next to which was a very posh hotel with an unusual name to us Brits – Bad Horn (we've met a few Bad's on our travels, but this was the first with a Horn!).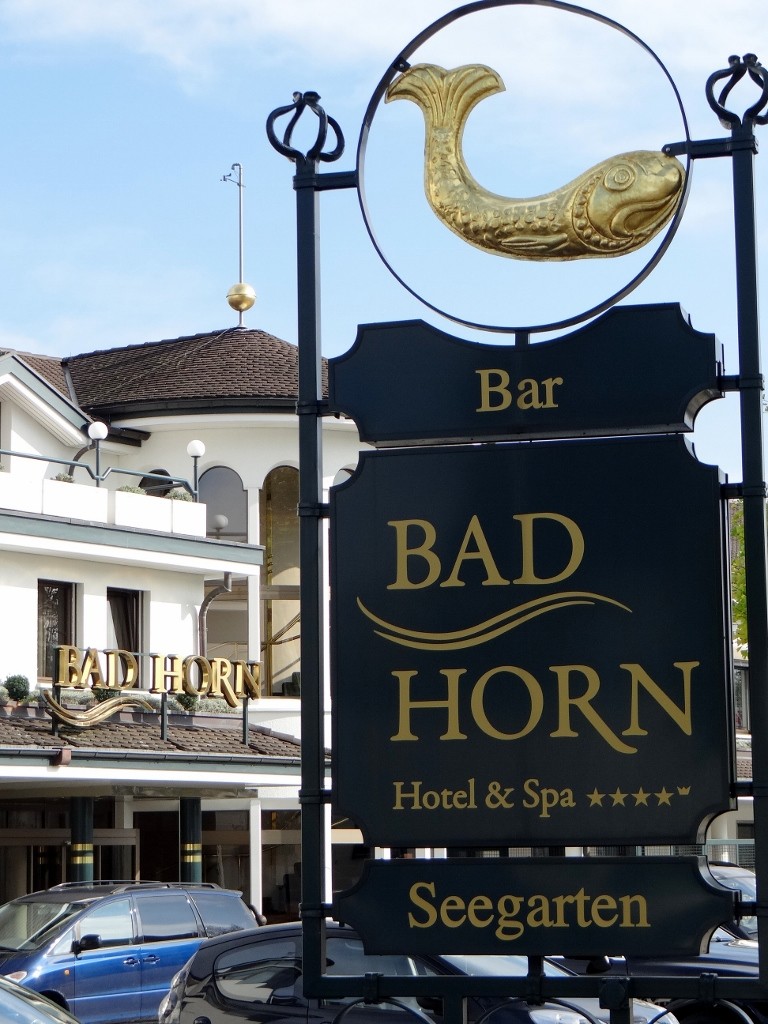 As we rejoined the shore path we were greeted with the faint outline of mountains in the distance, snow capped mountains – winter is fast approaching. Our best laid plans are weather dependent, so we'll see how we go, if it starts to close in too fast we'll get a tunnel or pass out of the mountains and come back another time – another benefit of a long trip, we can loop round and round and round!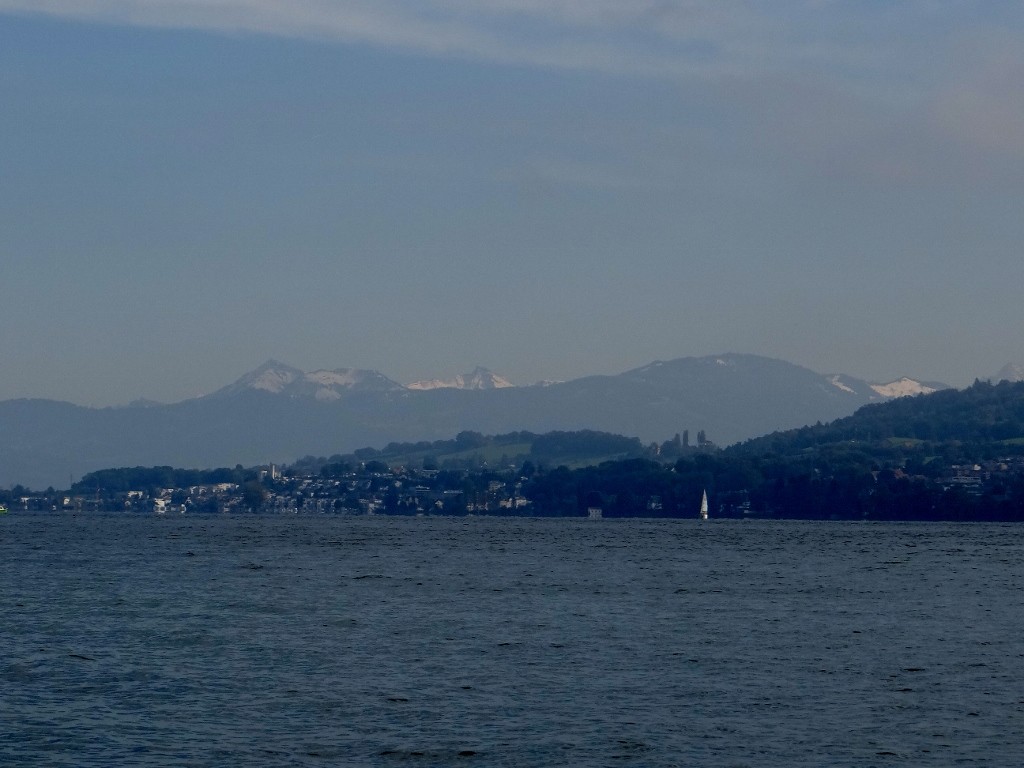 Tonight we've had a few drops of rain on Dave's roof and our fellow car park users have all headed home – we're all alone. We never got around to having the fire, so instead Jay is cooking us up Nuremberg sausages, mash and gravy (our gravy granule supply bought in the UK is still going strong) and we've decanted another jug of wine from our 5l plastic barrel – Charlie can barely contain himself as Dave is filling up with some amazing smells.
Ju x
Bonus pic – who fancies a game of spot the ball, or it'l be stone in this case – we've left it in this time to give you an idea of where it would be!