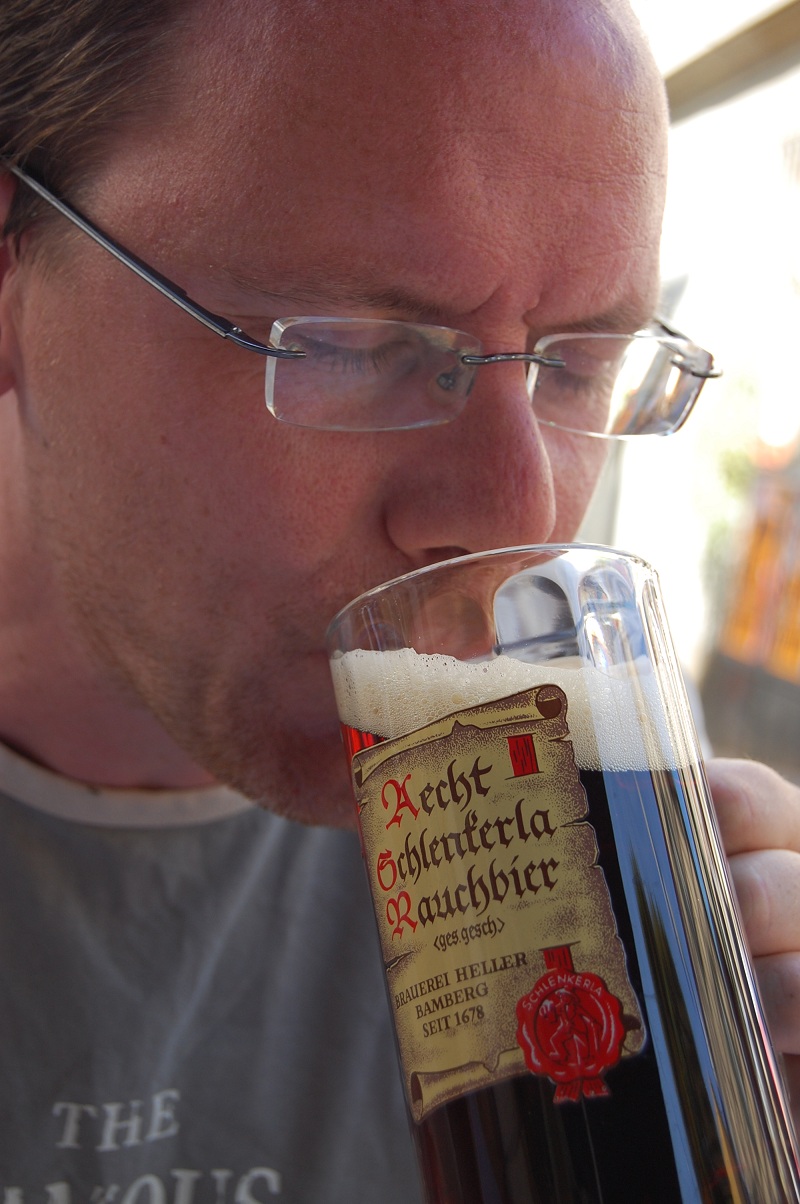 Dave the motorhome is in an officially sanctioned motorhome corner of a Bamberg park and ride (N49.91295 E10.91281). Its €1 a day to stay and €1.20 for a day pass on the bus into and around town. We're all alone, in the sense there are no other motorhomes here. We've very much in company in the sense we're about 10m from a dual carriageway.
Bamberg is on our way north, a pretty much direct line between Nuremberg and Paderborn. It also happens to be beautiful, sunny, and apart from clumps of tourists toddling along, spread out, after a sign-wielding tour guide, pretty quiet. The shops are shut, as are many of the bars and restaurants. No-one told the sun though, he's turned up, is pretty miffed at the lack of folks to coo at him, and is taking it out on the rest of us.
A few things which caught my mind today, little things, unimportant things:
The sleek appearance of an ICE train as it whipped past Dave as we drove north.
The helpful lady directing traffic for a garden festival, legging it over, smiling and telling us we were waiting at the wrong bus stop.
The relieved closed-eyed gulps of shandy Ju took in a medieval nook of a beer garden, after the thermometers all topped out.
The millisecond pause when the waitress held out our change, I guess expecting a euro, after bringing us a couple of drinks.
The mild bacon taste of the initial swig of rauchbeer, a dark smoked beer they make here.
The mild annoyance at the queue-jumping jostling to get a passing look at some relic or other in a cathedral crypt.
The wisdom-filled eyes of an elderly Japanese man, sat stroking Charlie while awaiting the rest of his tour group.
The mistimed step back wackwards to avoid being painted black by Charlie emerging from the river, paws darkened by the mud of the river.
Tomorrow awaits, we don't know where we'll go, but we do know we have a long overdue appointment with a washing machine.
Cheers, Jay