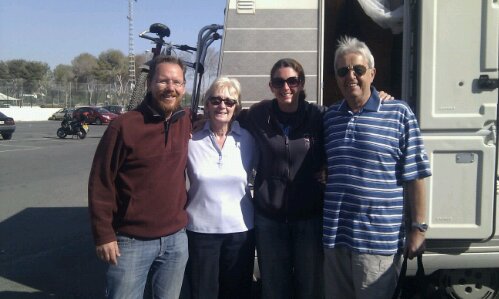 We're here: N38.90523 W0.06682
The weather is : sunny and warm
We joined Mum and Dad for dinner in their hotel last night, but as the entertainment was a show put on by the in-house entertainment staff, we stayed clear and enjoyed a few drinks to the tunes from the piano bar.
I slept quite well last night until J woke me this morning to let me know he'd fixed this site. Very sleepily I mumbled congratulations and enquired as to what time it was – 5.45am, and he'd been working on it for an hour and a half! He was so excited it was working he couldn't sleep, so went out for a walk. If you're ever in Benidorm at 5.45am and in need of a walk – think twice. He came back scarred by the sights of drunken revellers in dodgy fancy dress staggering around and falling over.
Sorry if you visited the site yesterday, we had a few technical issues which meant that the layout went all to pot and if you clicked on articles they wouldn't work – never good. But we're back up and running thanks to J's sleeplessness.
It's building up to the fallas festival here, so the fireworks started around 7am. At 9am a friendly policeman knocked on our door and pointed to a card with the same sentence in several languages – it's time to move on. We were planning on leaving anyway, so just checked we were OK for a couple more hours – yep, we just couldn't sleep there again tonight.
Around 10am it was time to say a very sad farewell to my Mum and Dad. It was bad enough the first time around back in September, this time there were loads more tears. We'd had a great few days with them, but it was time to get back on the road. Not a great Mothers Day present, but hopefully they'll still be able to enjoy the last couple of days of their holiday.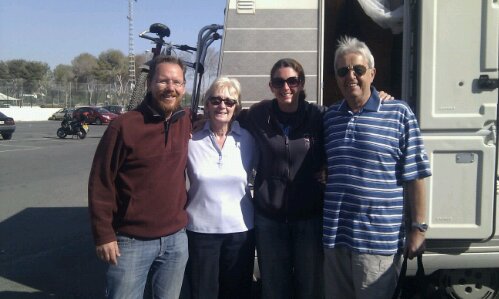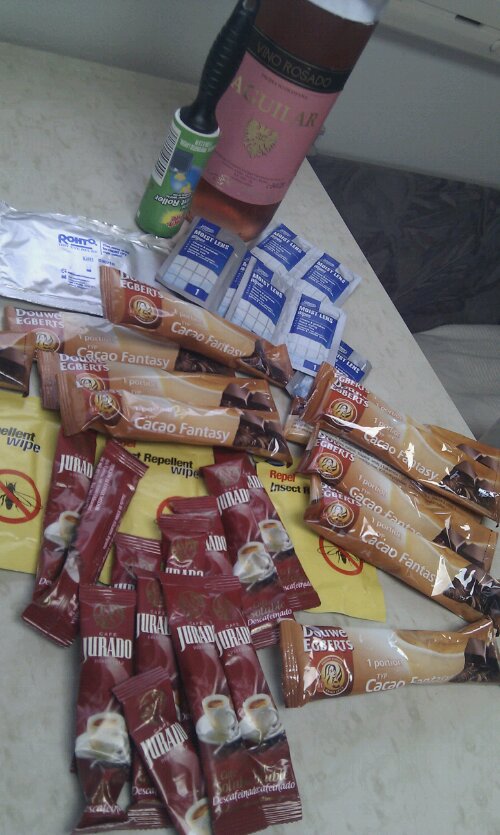 Watery eyed, they headed to the market and we headed north to Moraira. We'd had an email from J's old boss Craig asking us to check it out if we were in the area as he'd just booked a holiday there, and Michelle who I used to work with had marked it in our 'places to see' atlas.
Only too happy to oblige, we found somewhere suitable to park and walked to the seafront – suddenly it all looked familiar. Yes, we'd been there before on a previous holiday when we stopped with our friends Ce & Jamie in a villa further inland near Xalo. We'd had a hire car and burned along this bit of coast stopping off in several places – Moraira being one of our favourite stops. A chilled out place with loads of good looking (and smelling) restaurants, a nice beach, rocks to explore, some history in the form of a turret and a marina. Craig, I think you're onto a winner.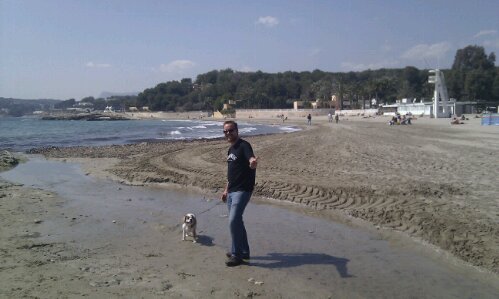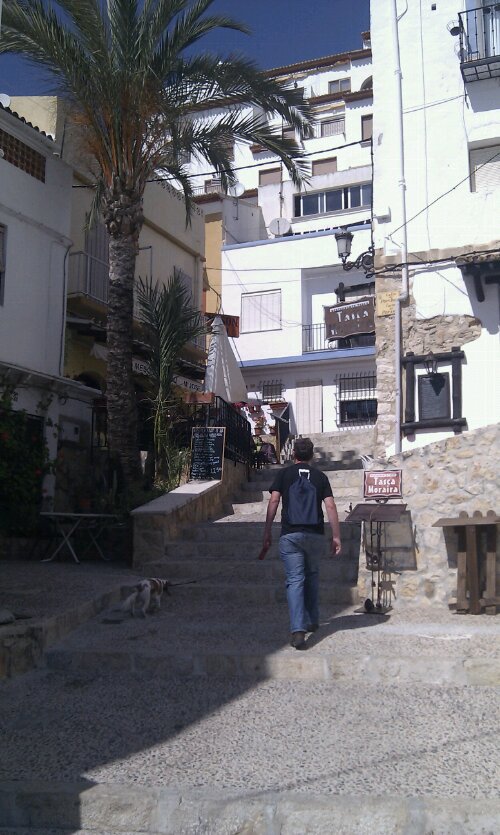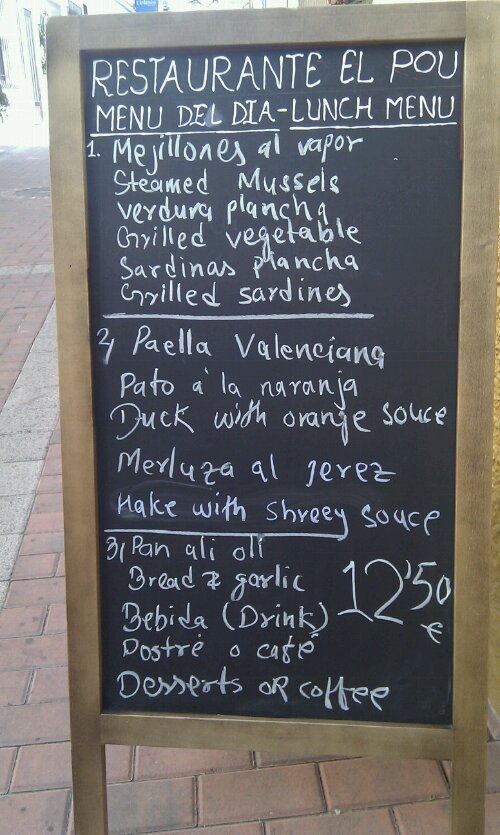 We'd have happily stopped there for a few days, but we were in need of a campsite. Not even the St Patrick's event that was gearing up in a little square, sponsored by kerrygold cheese and butter. Yes cheese! While scoffing some samples we learned they don't sell the cheese in Ireland, only export! Suspect they can charge twice as much here – it brought back memories of Chris and J's goat test and learn, maybe they were onto something!
So, we're now at a campsite next to the beach and, believe it or not, they take camping cheques! We bought a load of them before we left and this is the first time we've been somewhere to use them. As it's fiesta day tomorrow everywhere will be shut, so we'll probably stop two nights.
The website glitches from last night were due to the work we've been doing on our secret project. It's not so secret anymore. So, if you hadn't noticed, our first OurTour guide is finally ready. If you fancy an adventure in your motorhome, why not try Morocco. We've put everything we learned from our trip into a guide – you can find details on the Our Shop page.
Hope you all had a good Mother's Day, and may the work week fly by for you.
Ju x