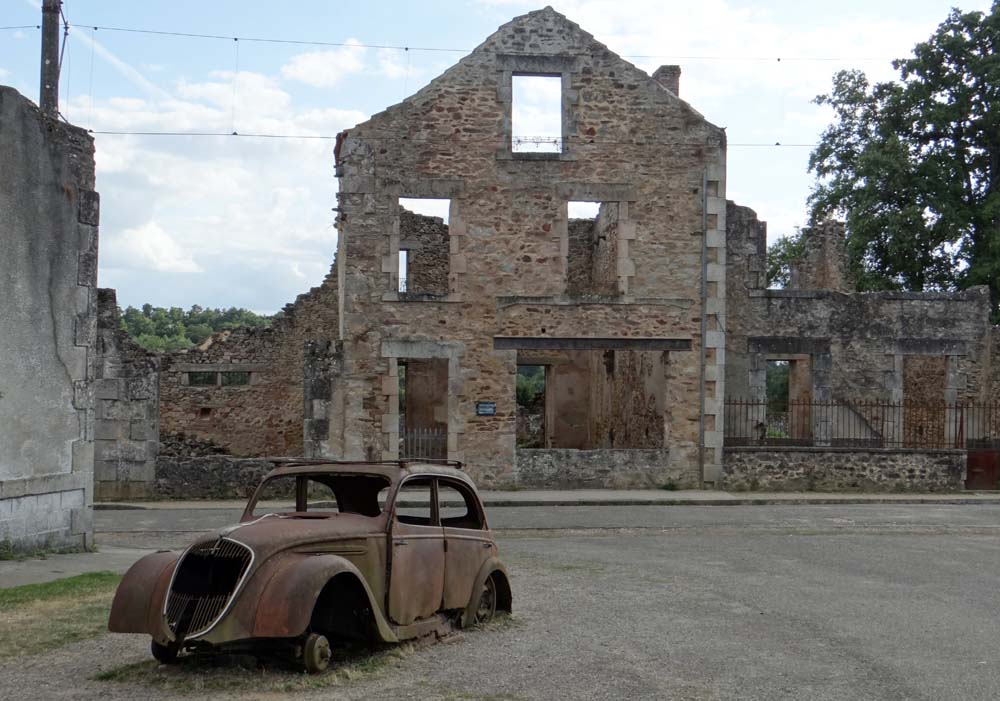 Dave the motorhome feels like a sardine, squeezed into the packed aire at Oradour-sur-Glane in the Limoges region of France (N45.93568 E1.02471). Our 'All the Aires' book had warned us to get here by 3.30pm or it would be full, how right they were. Motorhomes continue to arrive and drive around the parking area looking for a space, but there isn't a metre left; we could almost reach out and touch the motorhomes either side of us. If you're looking for safety in numbers, it's here.
With our stomachs full of wonderful home-cooked food and lashings of wine we slept very, very well in the peace and tranquillity of Jamie and Rosie's garden. This morning as we pulled back Dave's curtains Rosie popped round to see what we wanted for breakfast – how lucky are we?! We had to bid a sad farewell to our perfect hosts this morning as they had some business to attend to elsewhere in France and we were on our way to meet up with Chris, Tina and their daughter Libby to get an update on Christina, their motorhome.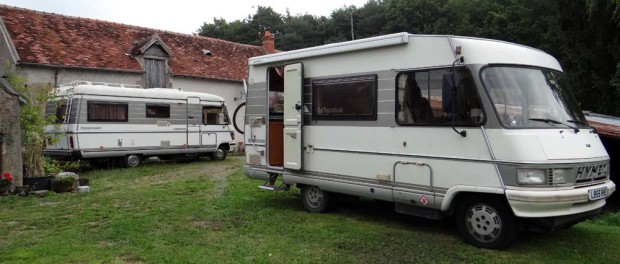 It was wonderful to meet Jamie and Rosie, not only are they like-minded, very well travelled and grounded folks, but they also have loads of great ideas. We talked with them almost non-stop for about ten hours, and would still have loved to talk more – just from last night we have so much to think about for our futures. We've often said that while we've been doing all this travelling and seeing all these amazing places it's the people that have had the most impact us. Jamie and Rosie have certainly left a long lasting impression, a very good one, and I really hope to see them soon on one of their trips back to the UK.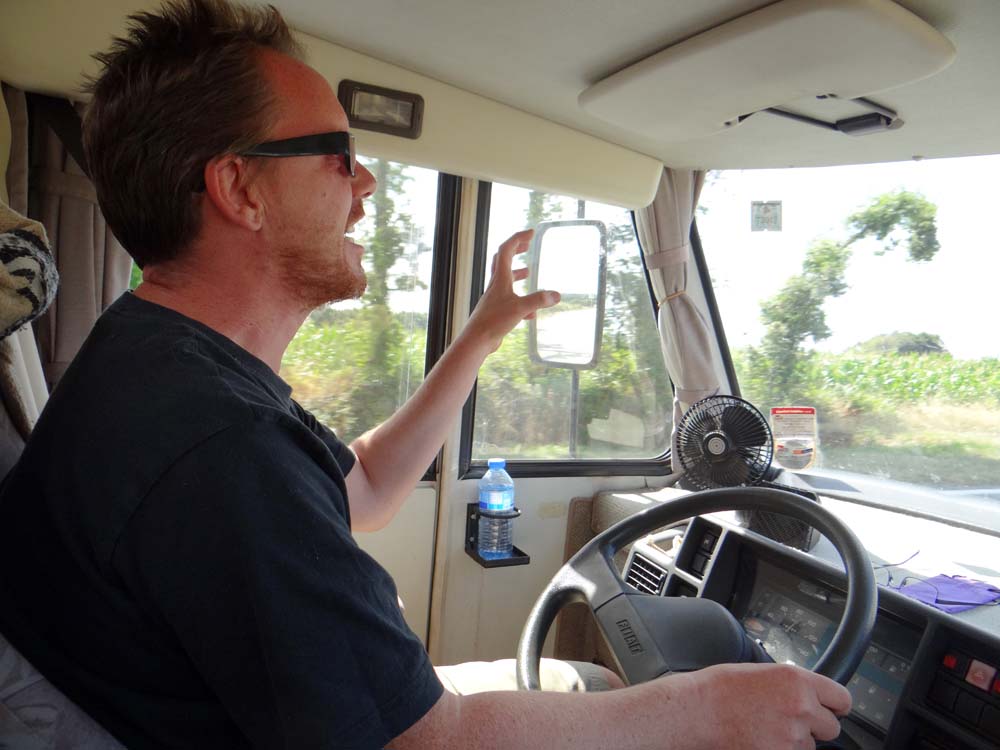 With Dave's fridge full of foodie treats from Rosie, plus travel directions, and advice about fuel from Jamie, we waved goodbye and headed west. The lovely, smooth and toll-free motorway-esque roads had us eating up the miles and getting increasingly excited about seeing Chris and Tina again. Just before 1pm we made it to Bellac where the road splits, so we made a quick call to Chris to see where they were (this morning they were heading towards the garage to pick up some stuff from Christina), their whereabouts had us a bit shocked. They were in a queue at the airport trying to get a flight home. Christina wasn't going to be repaired any time soon in France (from our experience with Dave's clutch we totally understand the problem), so they were getting her repatriated and flying back because they couldn't get a hire car that they could drive home.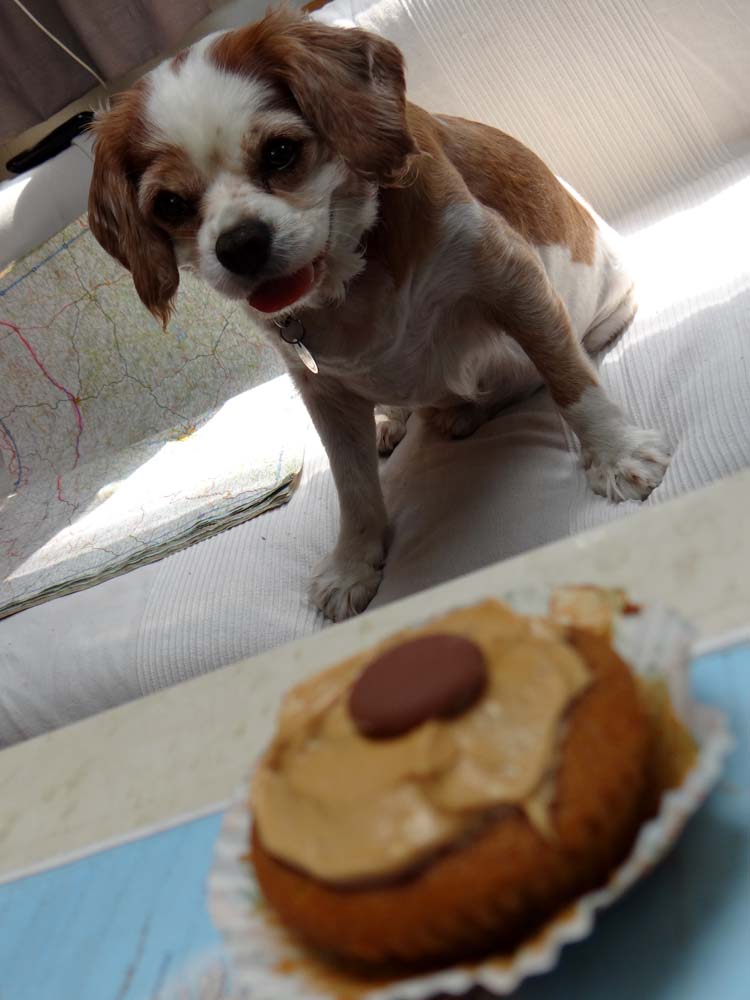 This was a blow for all of us. Chris and Tina had been planning this holiday for months and now it had all gone wrong and had been taken away from them. Selfishly we had been really looking forward to meeting up with them again, it would have been the perfect finish to our adventure of which they had played a massive part. Putting down the phone we both felt very deflated and had to pull ourselves together and remind ourselves that they do only live an hour or two away from us in the UK – so we can go and see them once we are home. Fingers crossed that by the time you're reading this they are already back home and able to relax a bit after all the stress they have been through, and that Christina is back up and running very soon.
We sat and looked at our map, for once we were a little bit lost and didn't know where to go next. Circled in pen was the village of Oradour-sur-Glane which we had planned to visit with Chris and Tina, so unable to think of anywhere else to go we headed there. The mood in Dave was a sombre one as we drove along and we needed time to recoup and plan what to do next. Arriving at the aire we slotted into a space and chilled out for a while before setting off for a walk into the village.
At the service point we spotted a Brit registered van so wandered over to say Hi. To us this seems perfectly normal as we've spent so long in places where other Brit vans are very few and far between, but now we're in France in holiday season I think we might need to be more careful in case people think we're a bit odd. Fortunately Trevor and Carole didn't think we were odd (we hope) and as it was their first time in France in their motorhome we had a chat about all things aires – sleeping, service points etc.
The reason Oradour-sur-Glane was circled on our map wasn't because it was a pretty village or somewhere nice to meet up, but because the village has an horrific past. It has become known as the Martyr or Silent Village because on 10 June 1945 a Waffen SS unit encircled the village and within hours they had murdered 642 men, women and children using fire and their guns. To preserve the memory of those killed here, and so people remember atrocities like this which occurred in too many villages all across Europe, the site was left in exactly the same state since 1944.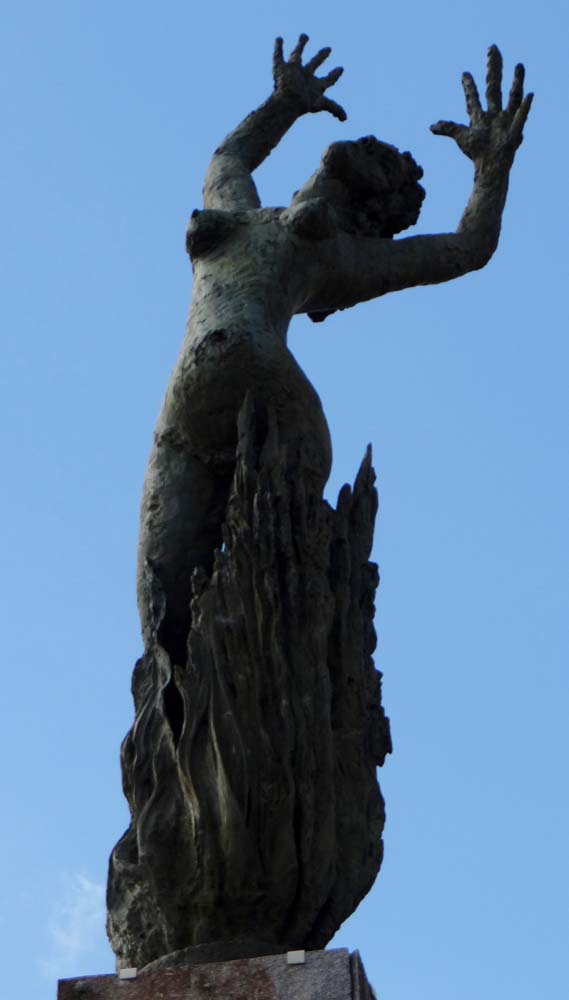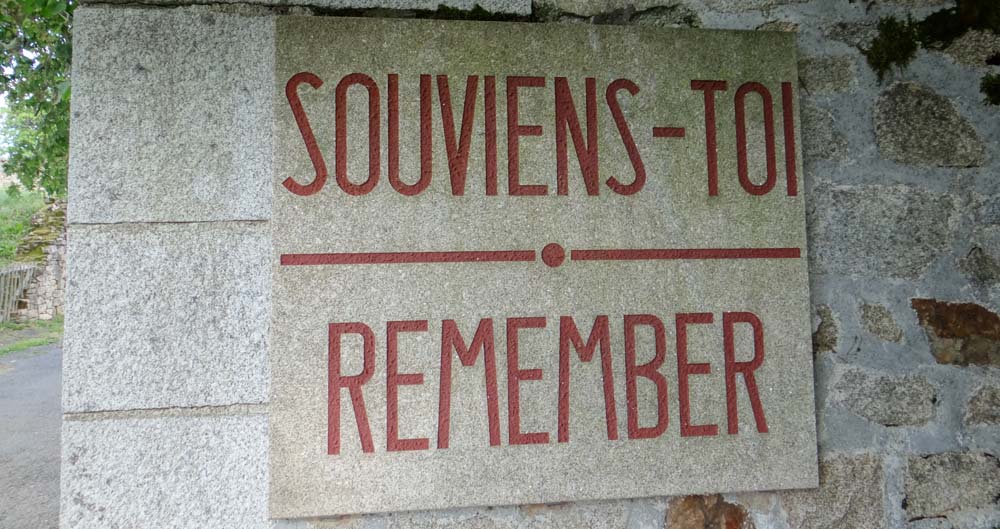 The site was open until 7pm and by the time we'd discovered Charlie wasn't allowed in and taken him back to Dave it was nearly 5pm. A large exhibition centre has been built nearby and our leaflet said it would take around 40 minutes to see it all, so we opted to visit the village first. I grew up in a village not much bigger than this one and it is impossible to imagine how it must have been that day, or how any human could do this to another human being. Walking around the streets was almost a surreal experience and reminded me of visiting Pompeii, only this wasn't caused by a natural disaster.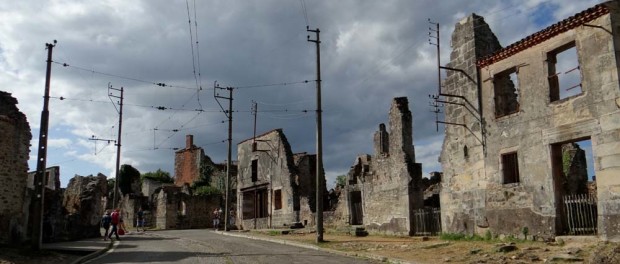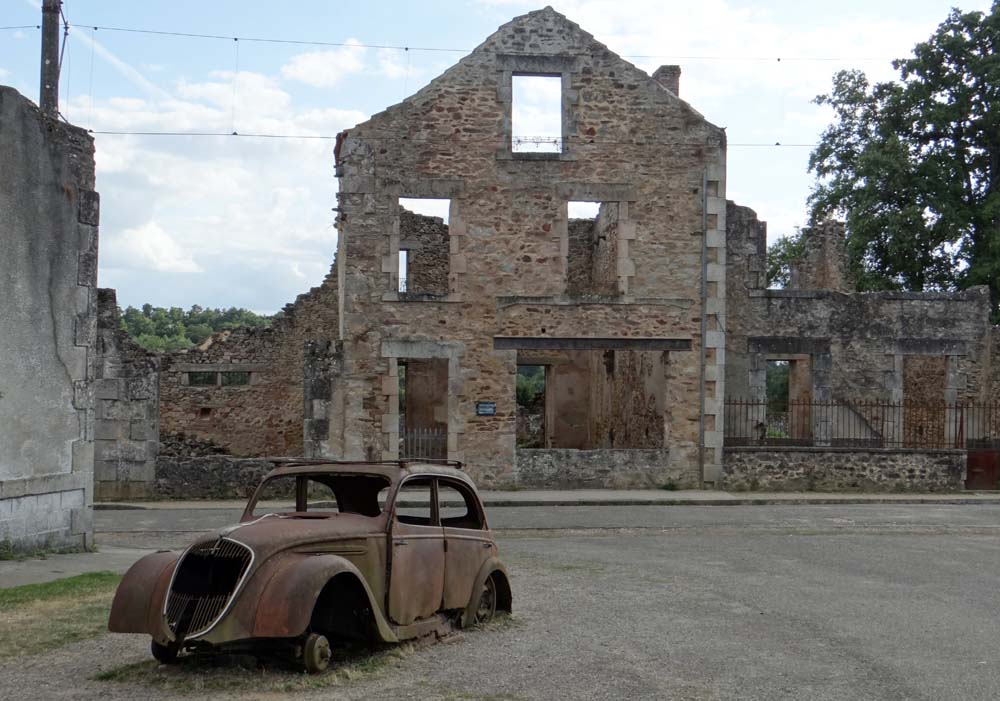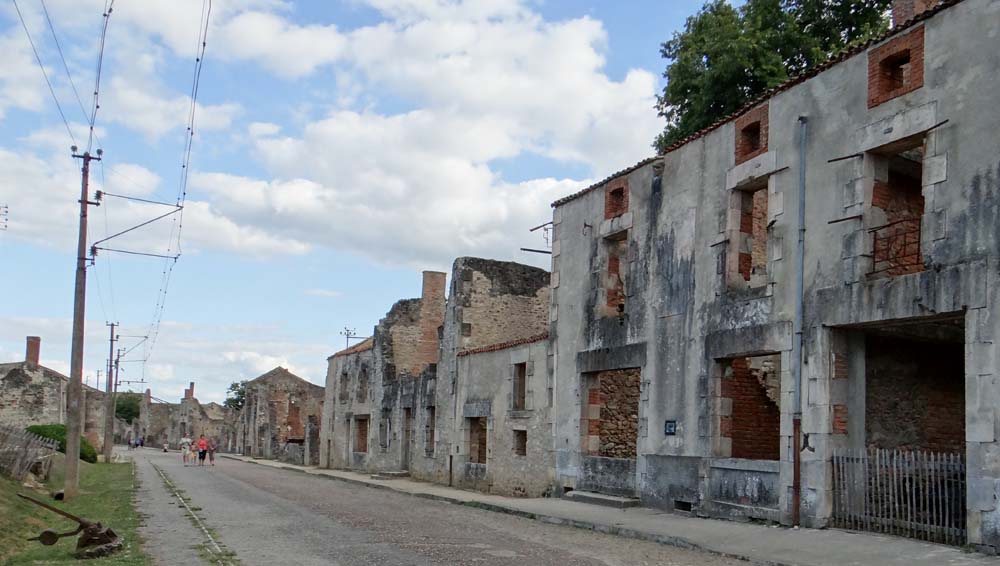 The houses are all in ruins having been razed by the Nazis after they had killed everyone, yet our brains told us we should keep off the road, expecting a car to come along at any minute. In the ruins people's belongings which survived the fires remain, mainly sewing machines, rusting cars, tools, bedsteads and bicycle parts – offering a tiny glimpse into the people's lives that were so cruelly taken away.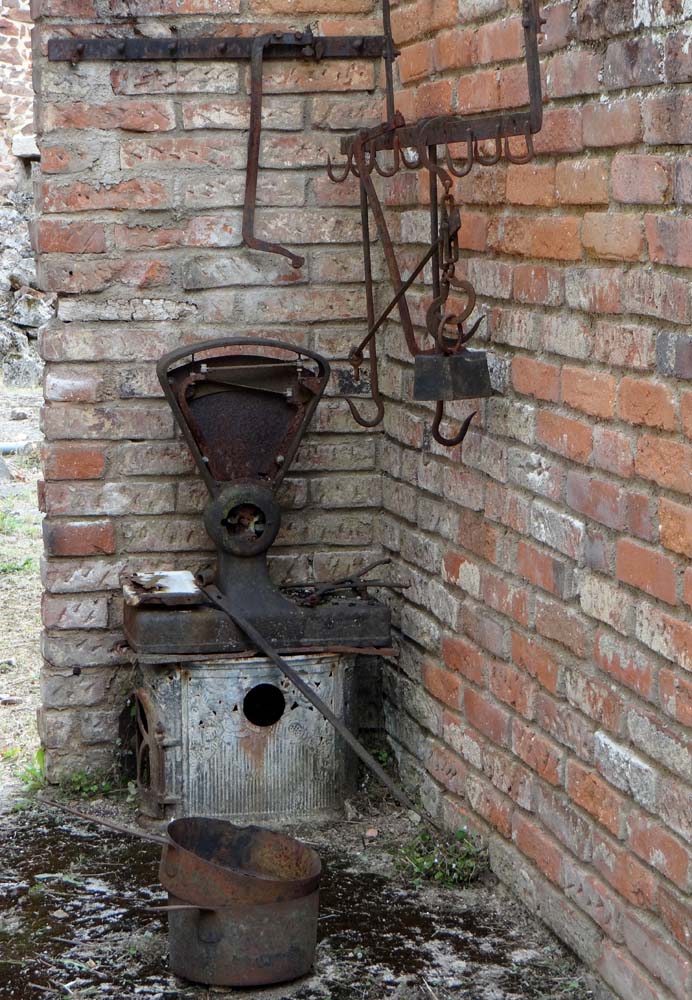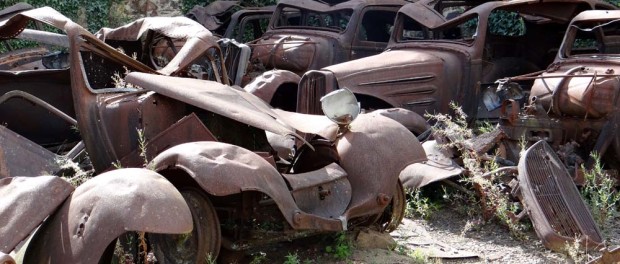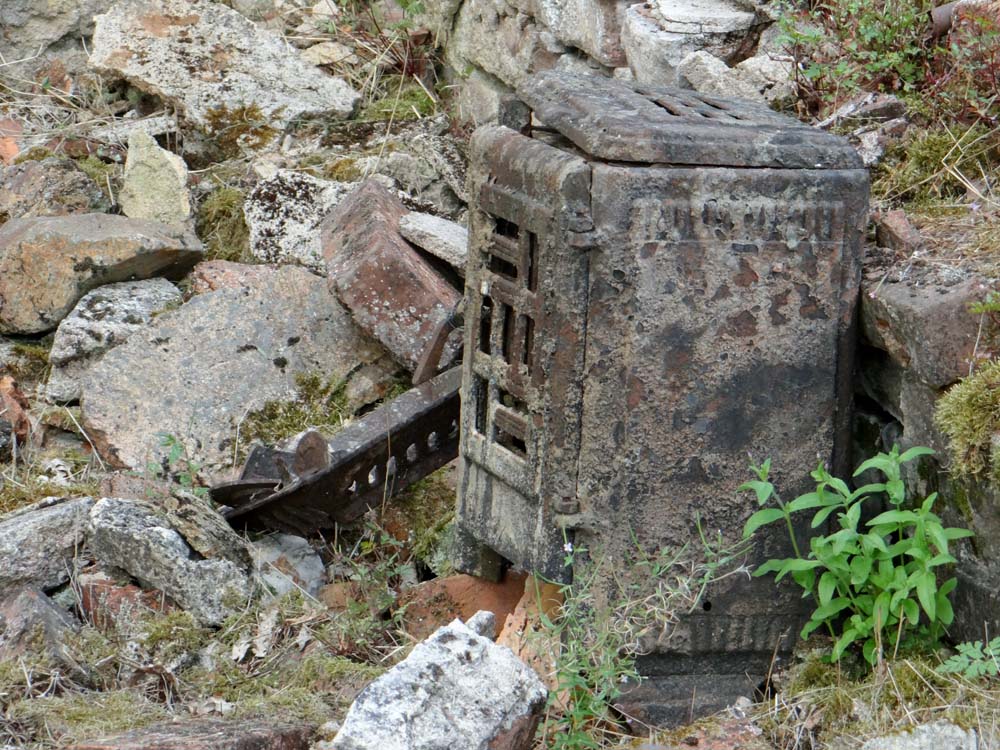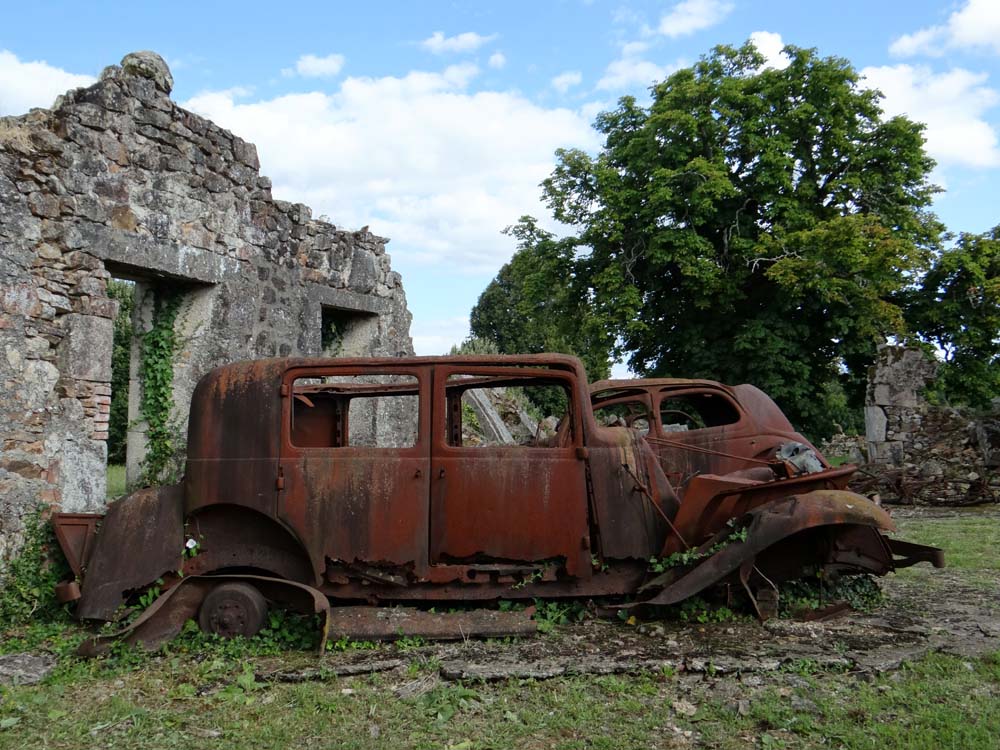 I'm not going to go into the horrific details of what happened on the day, if you're interested simply google the name of the village and you can find many, many websites telling the story, but that's not quite the same as standing there in the middle of the village, imagining how it would have been that day. After a look around the church in which all the women and children of the village were killed, except one who escaped despite being shot, we walked up to the cemetery where there is a memorial to those killed. Seeing the list of names, of entire families, and their ages is heartbreaking. The oldest victim was 90 years old, the youngest was just a week old.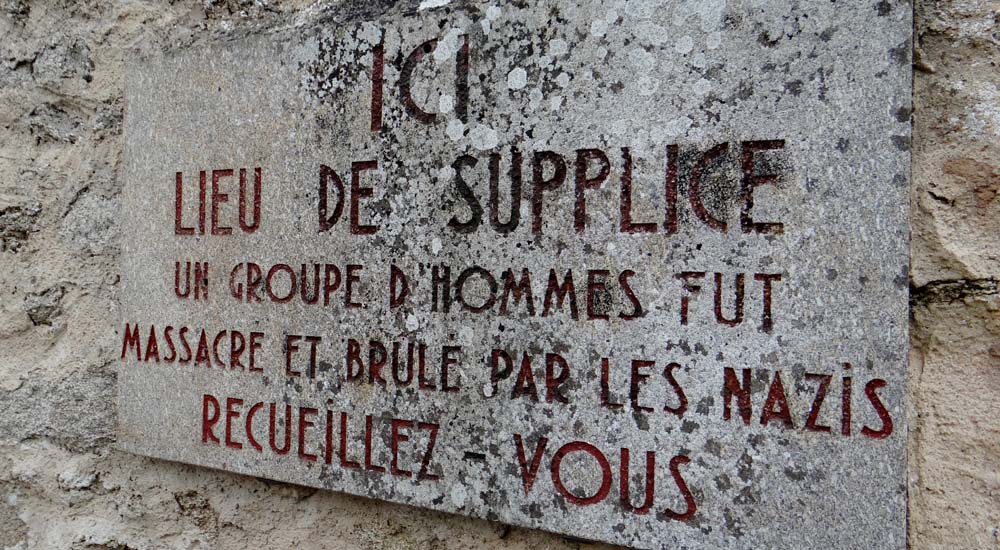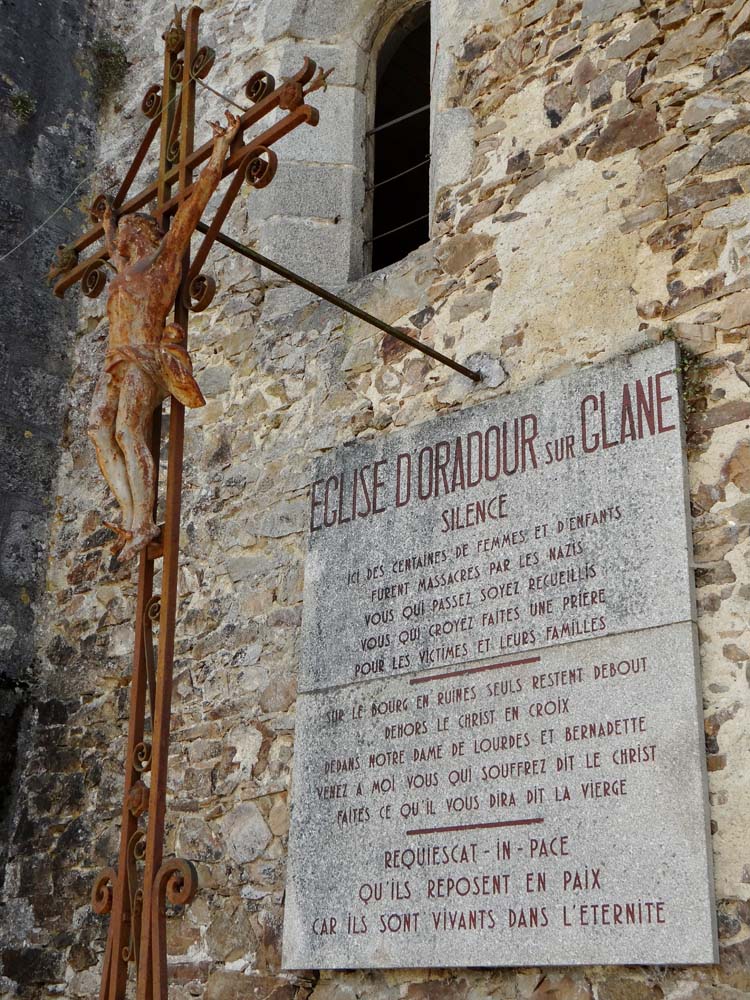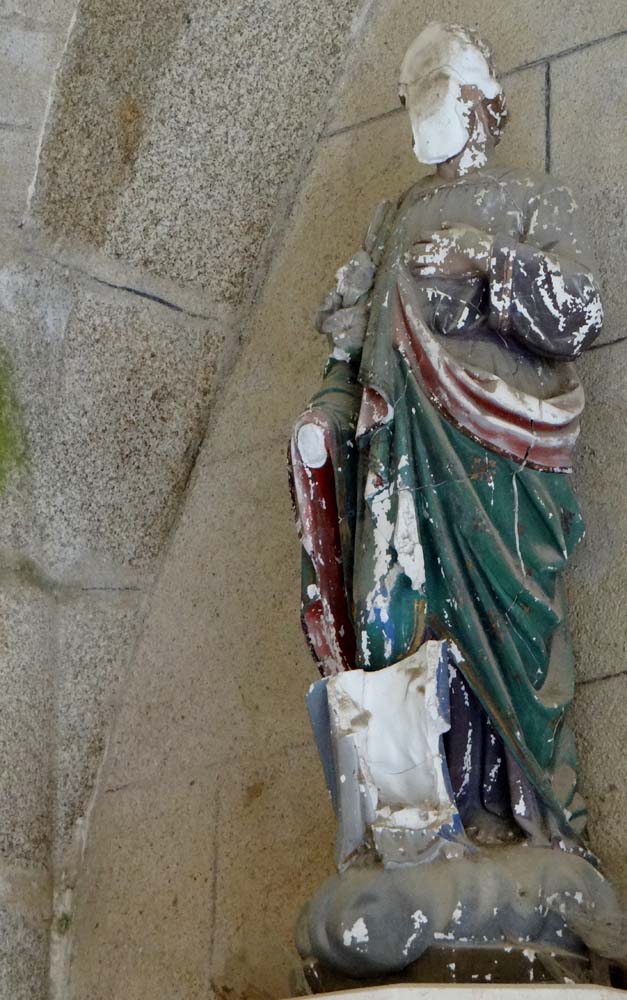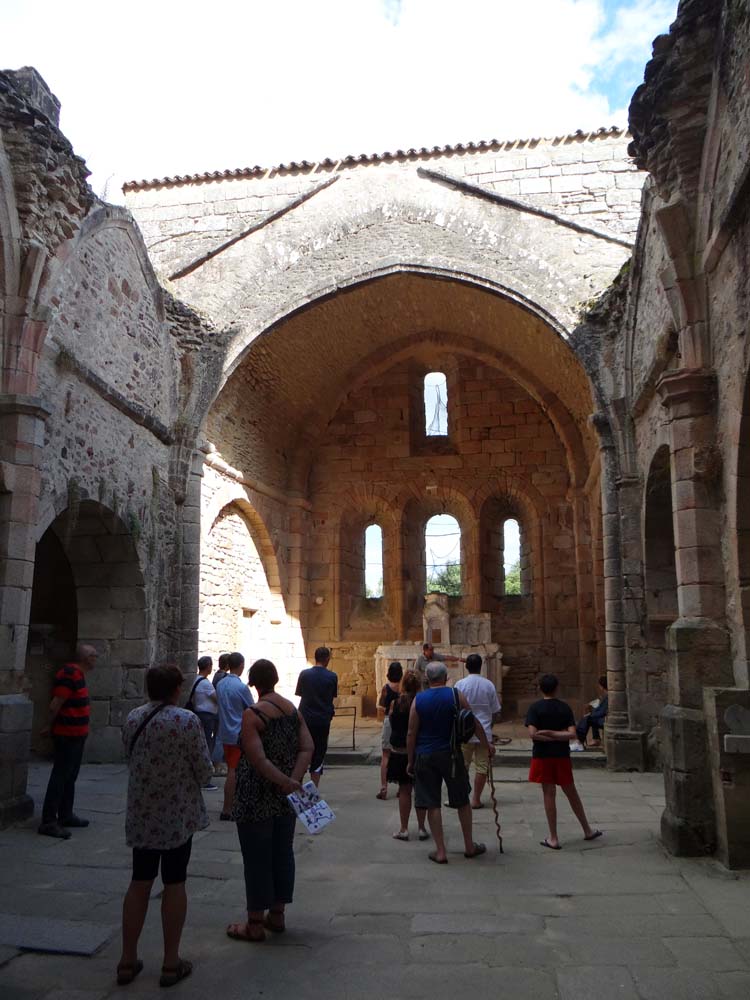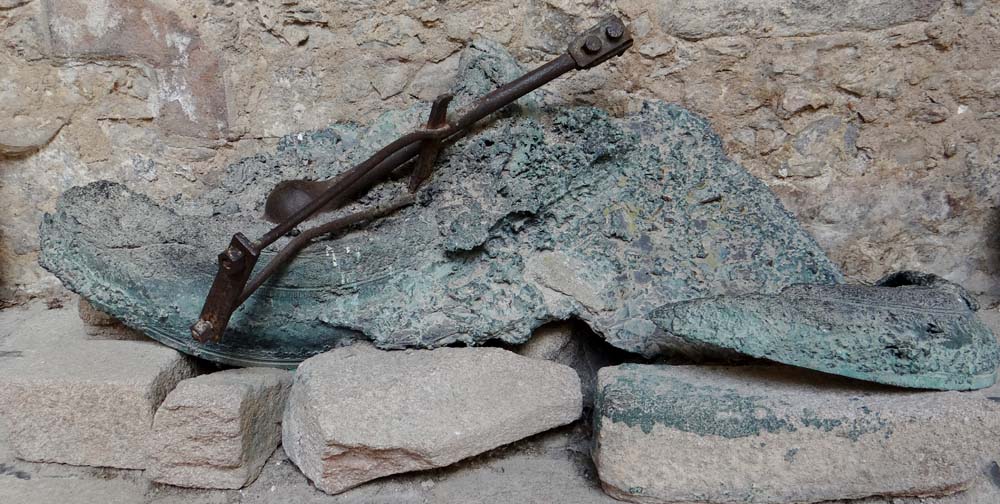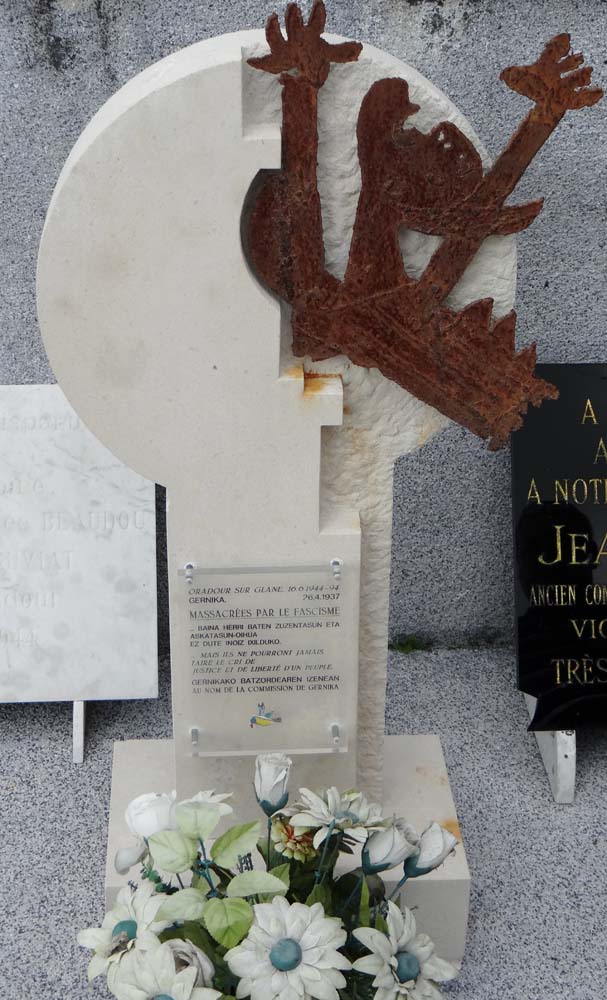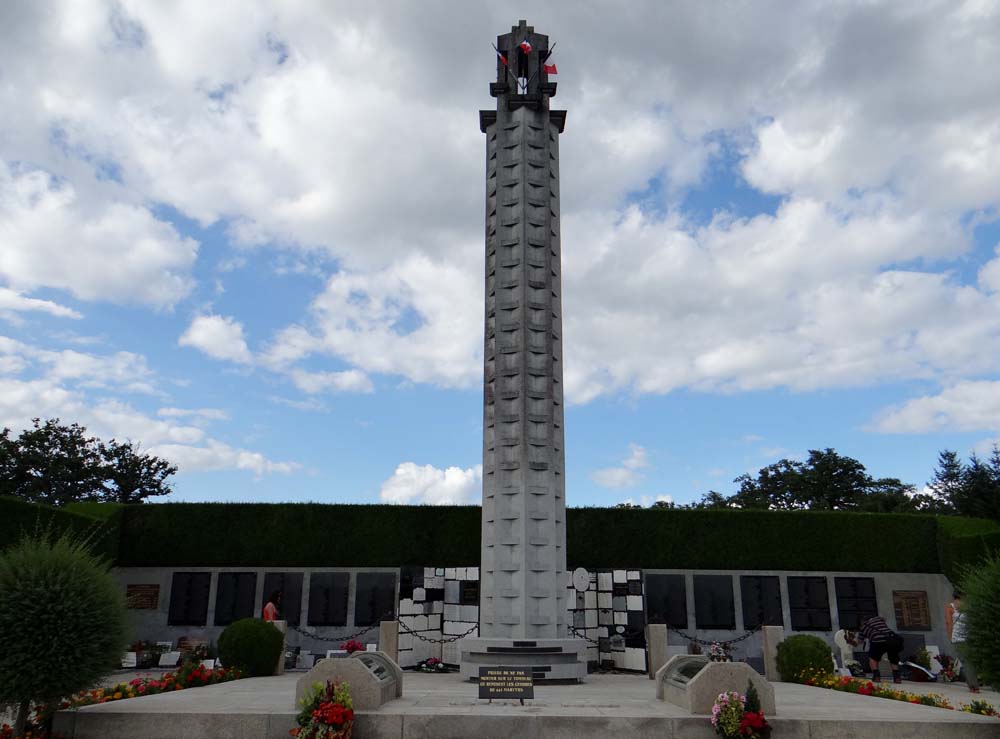 By the time we had finished walking around the village it was almost 7pm, too late to go into the museum, but in truth I had already seen enough. We'd previously visited a village in Greece where all the men were killed by the Nazis, the women and children managed to escape from where they had been held captive, and that had me on the brink of tears. I couldn't face any more, so instead I bought a book from the gift shop which tells the story of what happened, tries to answer the question of why it happened (but in reality to this day no one knows why this village was chosen) and gives details of the subsequent trials against those how committed the murders. Jay's already got his nose buried in it, but I'm going to wait for a while to read it so I can be more objective.

We're back in Dave now and Jay has a stew on the hob, which will no doubt be followed by the last of Rosie's fruit crumble. It's time to look at the map and decide where we want to go for the next couple of weeks – if Charlie gets his way we'll be at the beach by this time tomorrow!
Ju x