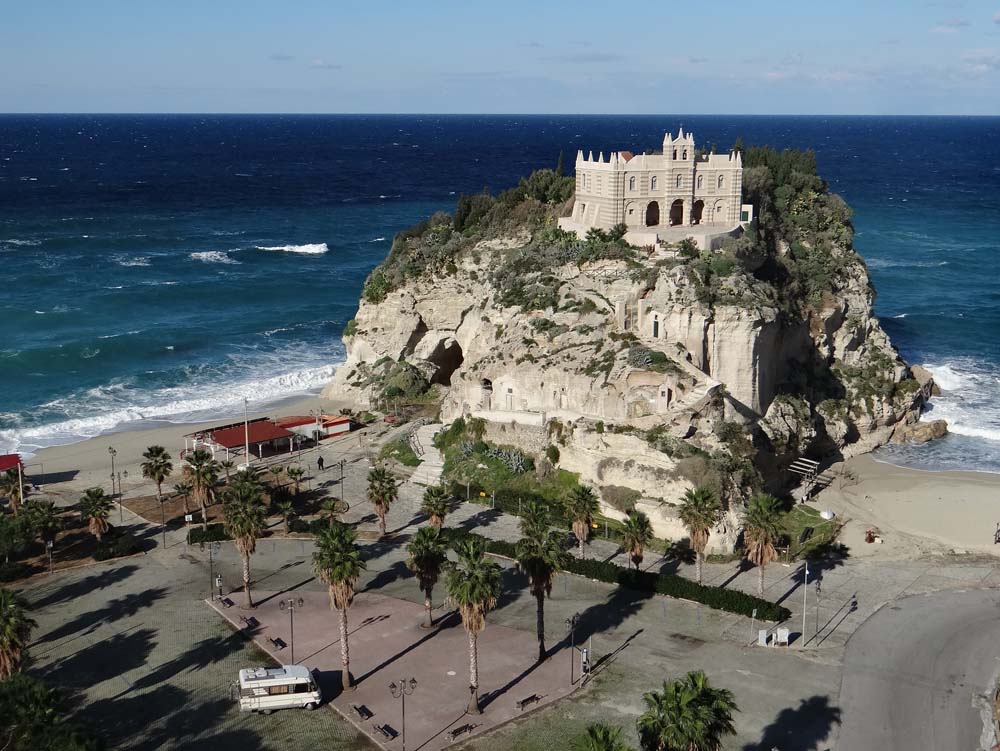 Dave the motorhome is parked a few meters from a couple of golden beaches (N38.67908 E15.89544), in the shadow of the cliff-top town of Tropea, in Calabria. The parking is officially metered, but both machines appear broken, and not a single other Panda-parking person has even looked in their direction (except us, who have stressed about being here for hours, we're too British).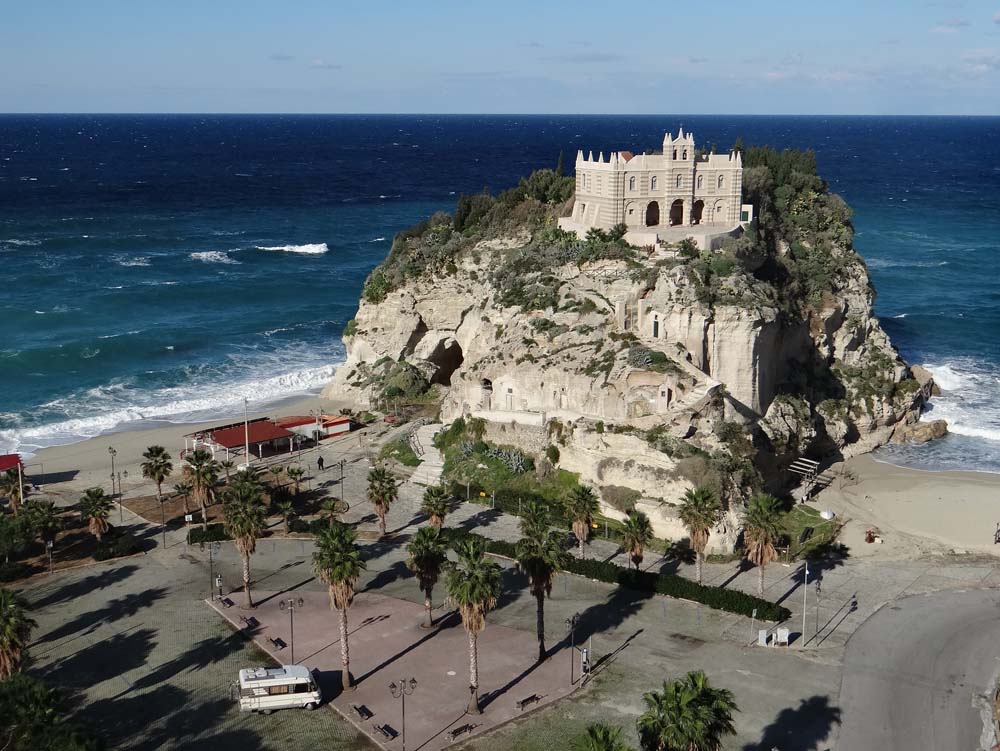 Our parking spot last night was good for sleeping, but that's about it. Actually, for Ju, it wasn't that great for sleeping either as the neds arrived for a horn-honking spin followed with a spot of arguing outside. I slept through this, our Lidl limoncino liquor seems to work! Waking to bright sunlight, we emptied Dave's grey water in a rather handy drain, plotted Tropea into the nav (a great suggestion from Rose and Jacqui) and set off. Actually, no, thinking about it we plotted in a place where we could get fresh water, as Dave's on-board tank was threatening to take on bony-dry status.
We're in Calabria now. Whenever I look it up in guide books or t'Interweb, the descriptions don't get far before mentioning the 'ndrangheta, the local variation of the mafia. Apparently all of the south of Italy (obviously including Sicily) is mafia country, from Naples southwards. We also read that as tourists we're almost completely certain to see nothing of their existence, with the possible exception of their secondary effects. Wikipedia tells me they skim/manipulate all kinds of government contracts, pumping literally billions of €s into their bank accounts, including those for road building and rubbish collection.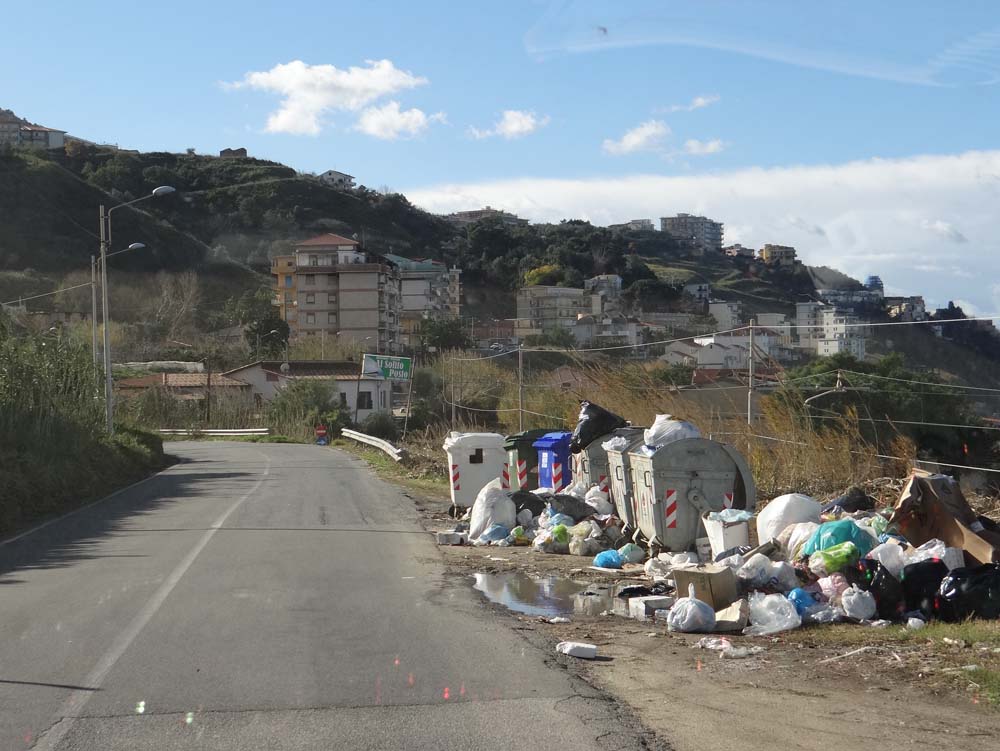 Just before hitting the motorway we pulled in for LPG. A young espresso-skinned man legged it over eagerly as I screwed in the brass fitting needed by the machine here. He smiled as he attached the gun to Dave, asking if we were French. 'Eenglazee' I replied in my best awful Italian. 'Mais Je parle un peu de francais'? It turned out he was from Burkina Faso, and had come here about a year ago by way of Libya. I asked if he liked it here. He rocked his head from side to side and broadened his smile, which I took as a no. He told me more about what had happened to him, but my French let me down, and I had to explain I didn't understand as another punter pulled in. Shame, his story would have been fascinating.
The A3 motorway here is toll-free, and we fancied a break from the coast. Italian roads in the south have a poor reputation, but we pulled into a brand new section, with enough armco to keep Chinese construction in metal for a year. As we passed the frequent evidence of crashes into it we wondered whether the additional armour was there as they knew they'd not have the cash later on to repair it! Quickly the new road flipped into a more familiar colour scheme, the yellow lines of the European Semi-Permanent Roadworks. For once these actually had people working in them, but only perhaps 30 or 40 guys and perhaps 10 or 15 machines on a miles-long section of road, in some points reverted back to earth. Breath holding in anticipation of a refreshed A3 not recommended.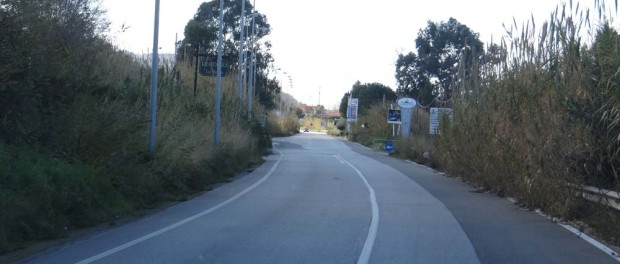 The search for water took us off the motorway, and into Pizzo. This small town gets a whole page in the Rough Guide, and looked Naples-interesting, but our concentration was immediately grabbed by the fact there was next to no room to get through it. Roads already narrow were further squeezed by unbelievably daft parking. As we crawled along trying not to rub against the side of a massive Bentley, which looked completely out of character for the place, my immediate thought was 'that thing is being driven by the wife of a mafioso, don't bl00dy hit it'. Using Dave's wing mirrors to judge gaps at times, we got out the other side, and breathed deep in relief.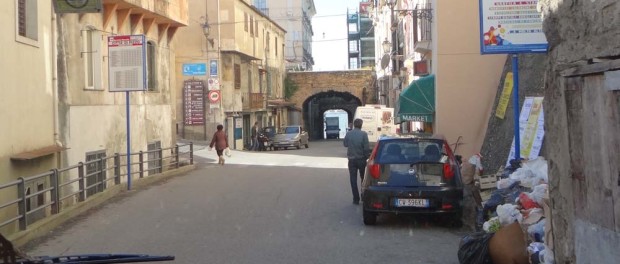 A short distance further, the roads staying main-artery wide, we dropped down into a plush-looking harbour at Vibo Marina, pretty well packed out with gleaming yachts and coast guard vessels. A hunt around found a tap with no handle. Taking the pliers to it revealed an unappealing yellowish-tinged liquid. More hunting, venturing into the fenced-off port area found a working tap with clear water. The cobbled surround to the port right next to a small beach would make a nice place to stay, but we've been reading about Sicily and Tunisia; we're excited.
Our last stop for the day brought us to a fabulous spot here in Tropea, it's like a Tuscan hill town-on-sea. All    Smart-car sized stone streets, not a sign of tarmac, and crumbling buildings. It's also pretty much closed, despite making a couple of trips up the steps to see it, the trattoria and resturante remain firmly shuttered. Sad in a way, since it feels robbed of life, but it gave us the streets, panoramic views and this fabulous parking place pretty much to ourselves. Life's good. Charlie agrees, having hunted down and savaged a thousand sticks.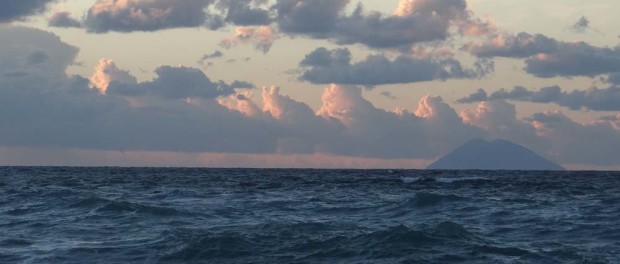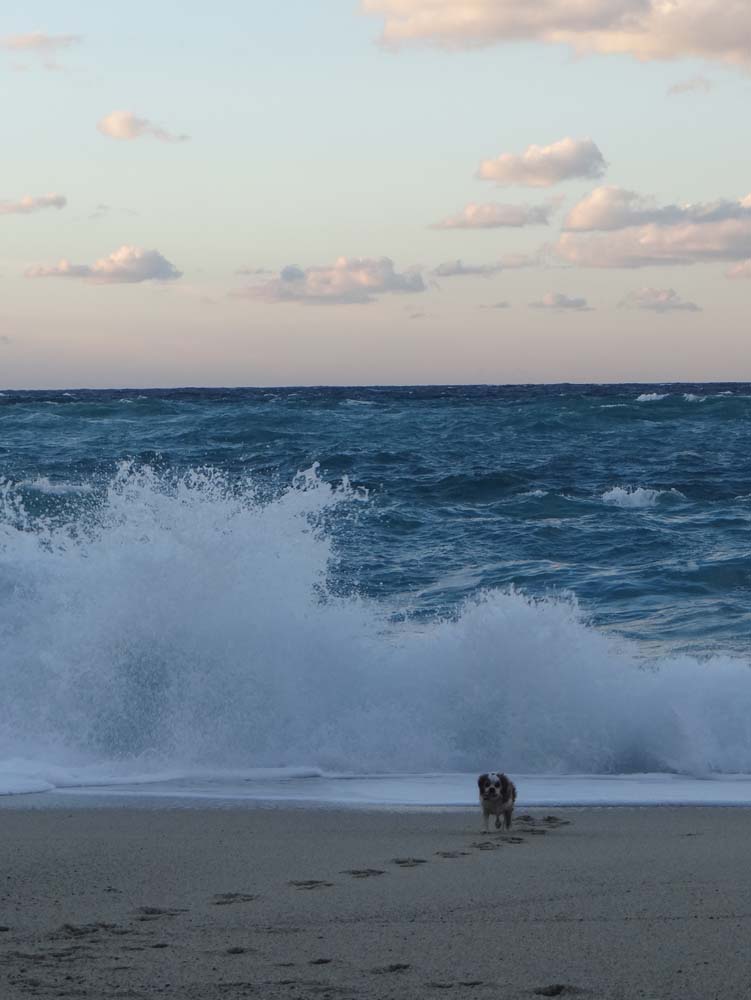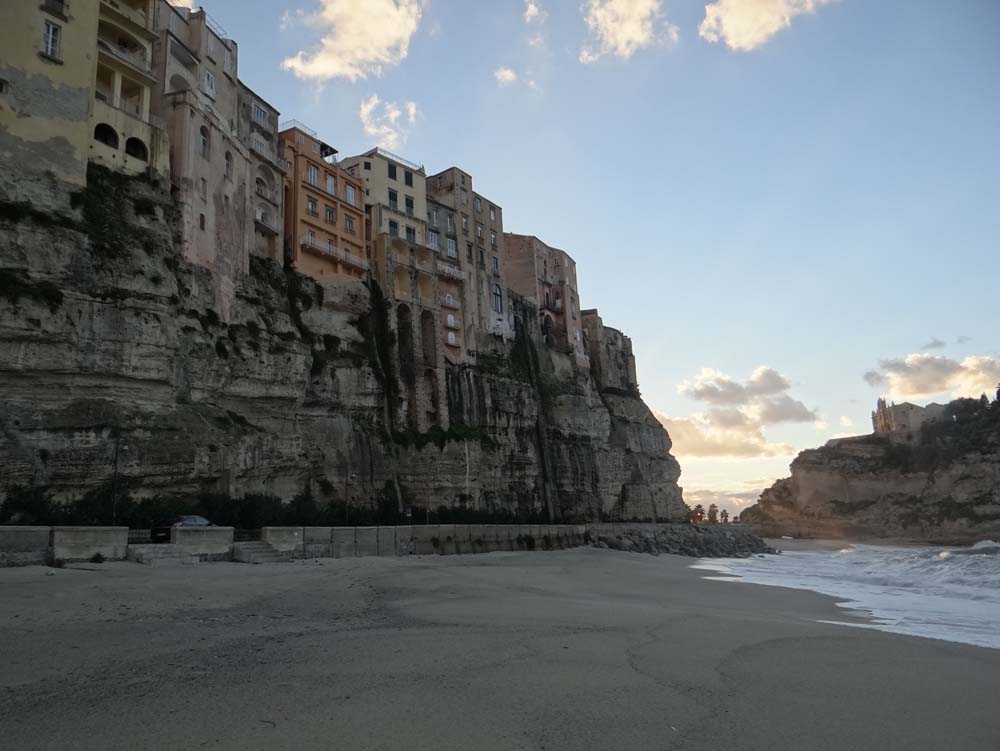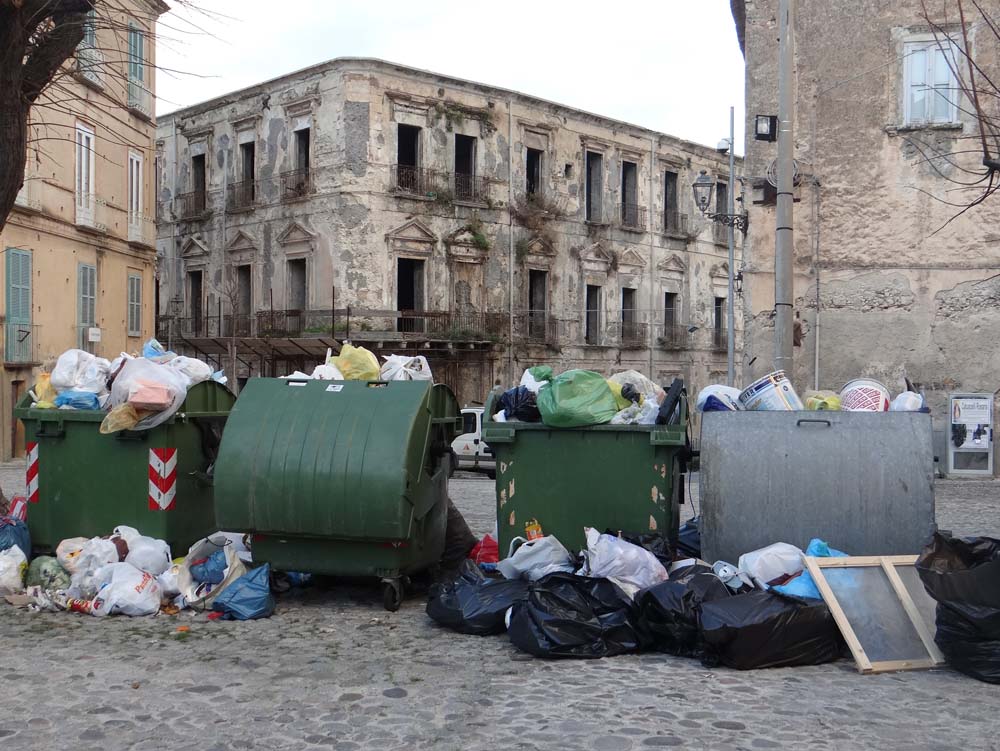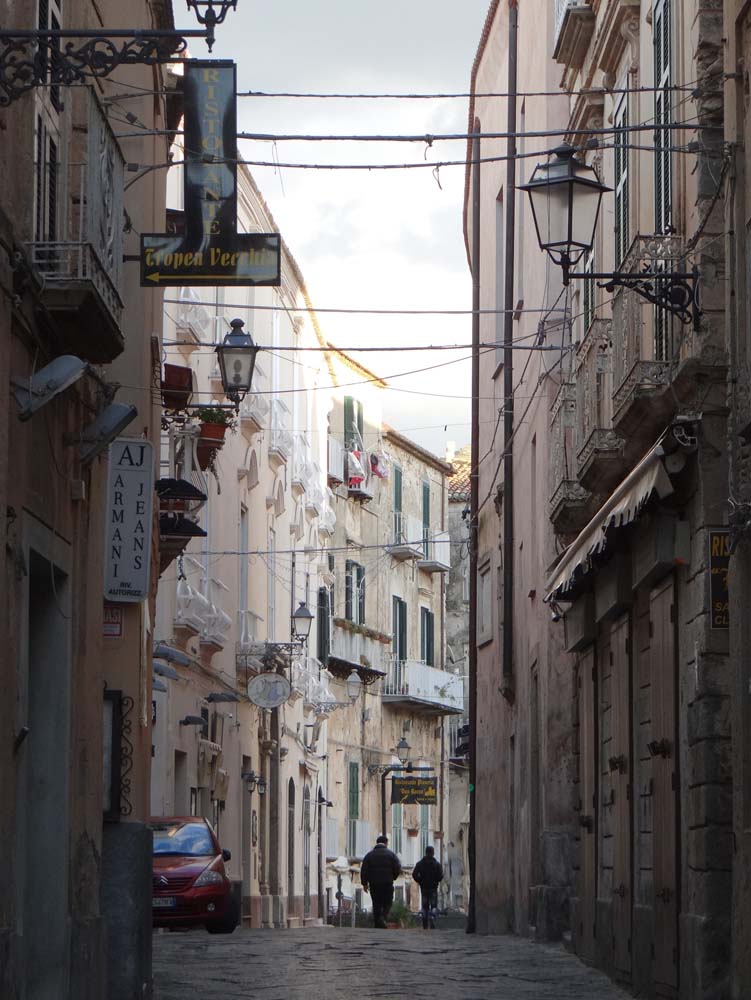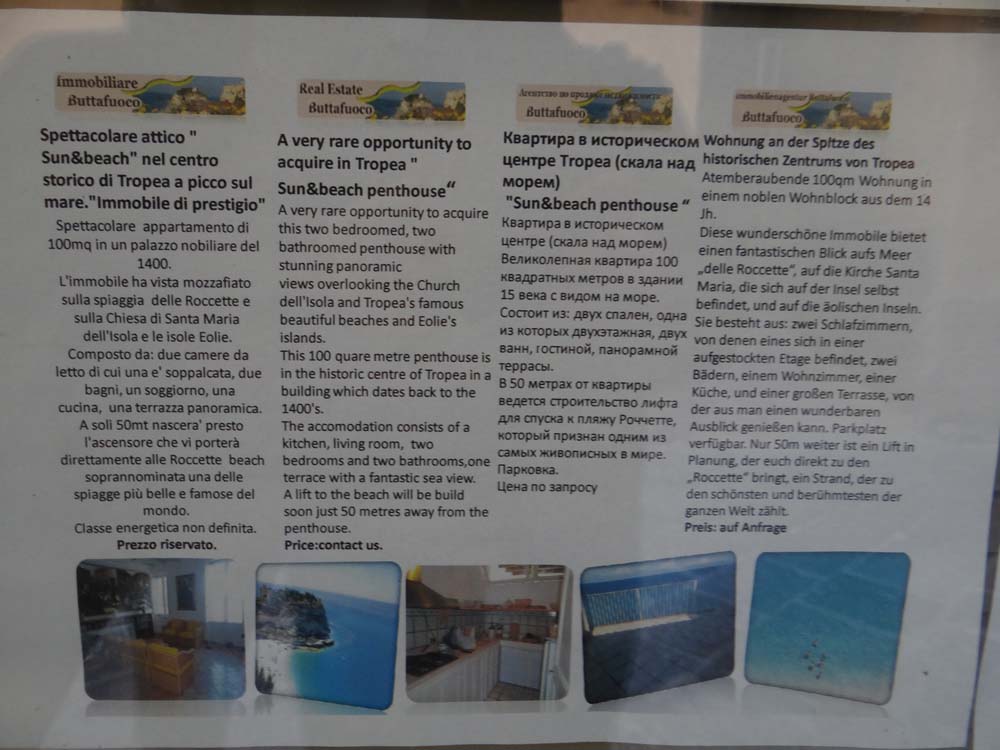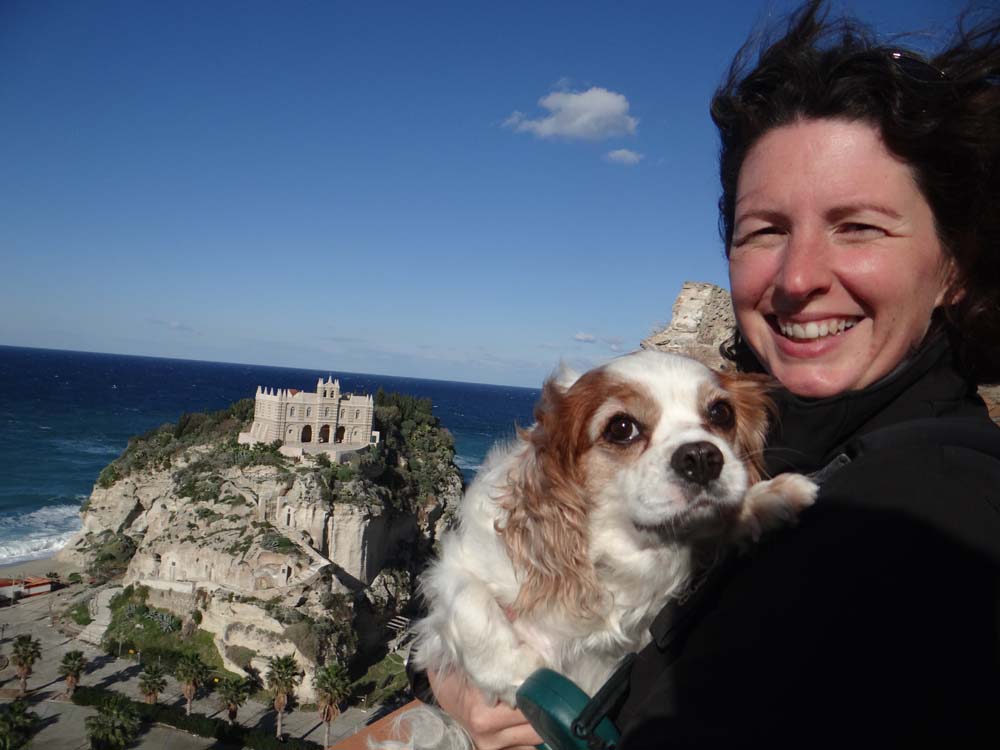 Cheers! Jay