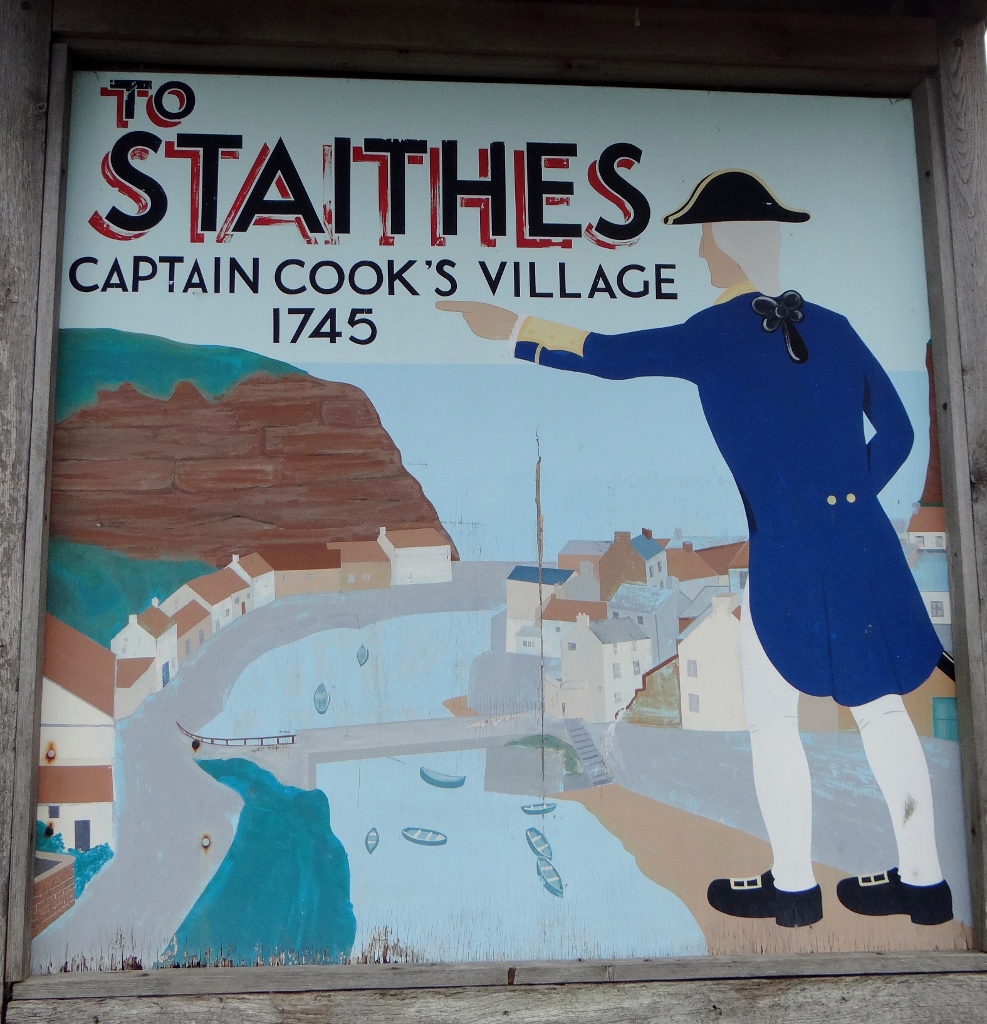 Despite having had a lifetime's worth of holidays on our tour of Europe, by April 2015 we were in need of a break. We'd both worked pretty much solidly since we got back in September 2014, either in our day time jobs, on our house renovation or running our own business, so the search began for somewhere to relax.
Living in Nottingham, which is almost the furthest you can get from the coast in England, we hadn't seen the sea for ages. We used to love sitting in Dave staring out over the ocean, and Charlie misses snuffling around on the beach for dead stuff. Because we are between motorhomes, we searched for some pet-friendly accommodation by the sea.  As I was looking I remembered a great week we'd had in the small village of Staithes in North Yorkshire several years ago. We'd stayed in a former army barracks on a hill above the village, only venturing down the hill a couple of times. Normally we're not ones for going back to the same place twice – why would you when there is so much of the world still to see? – but on this occasion we decided to go back to Staithes, but stop in the village itself.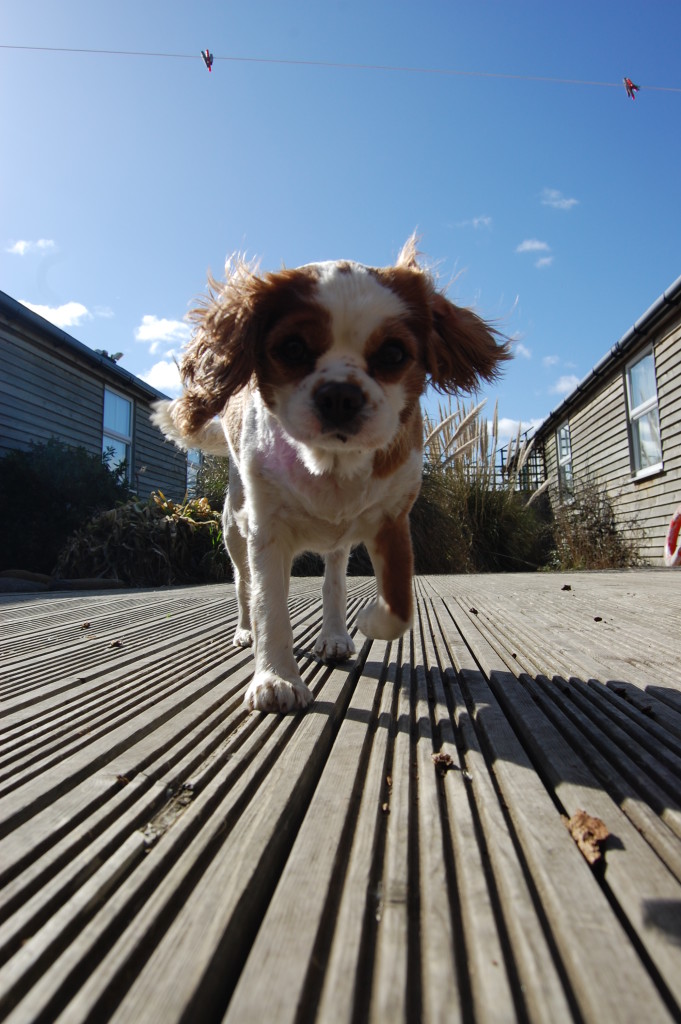 After a bit of a search I found a cottage right on the north quayside. It's almost car free as there are only a few houses on that side and no way across the river into the village other than a pedestrian footbridge. Charlie could go out off his lead and Jay could go crabbing almost out of the front door. Oh and the best thing about Staithes – no mobile signal. Total relaxation.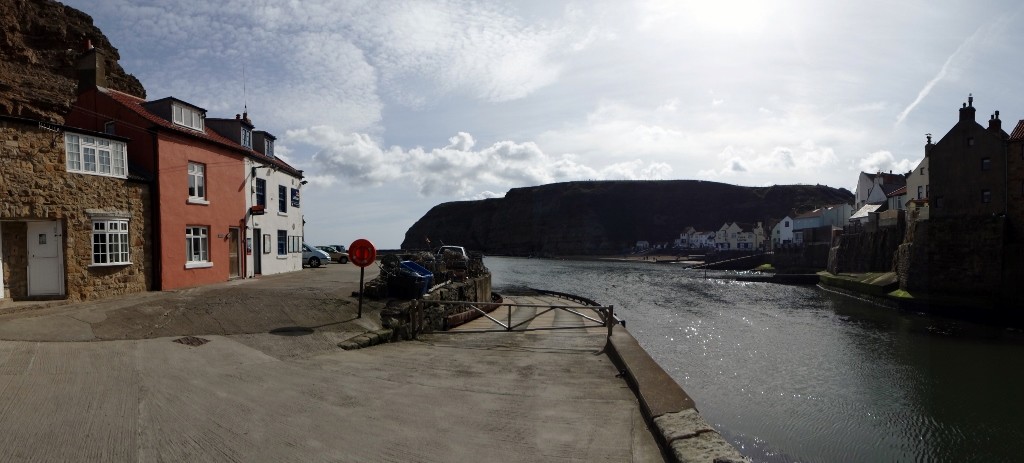 The place has hardly changed, and I'm not sure it ever will, there are just a few more pictures of Bernard Cribbins about the place now as it is where they film the Children's TV series 'Old Jack's Boat. Narrow twisting alleyways wind their way up the hill from the shore, and hidden amongst them are trompe l'oeil (trick of the eye) paintings, we managed to find a fair few of them.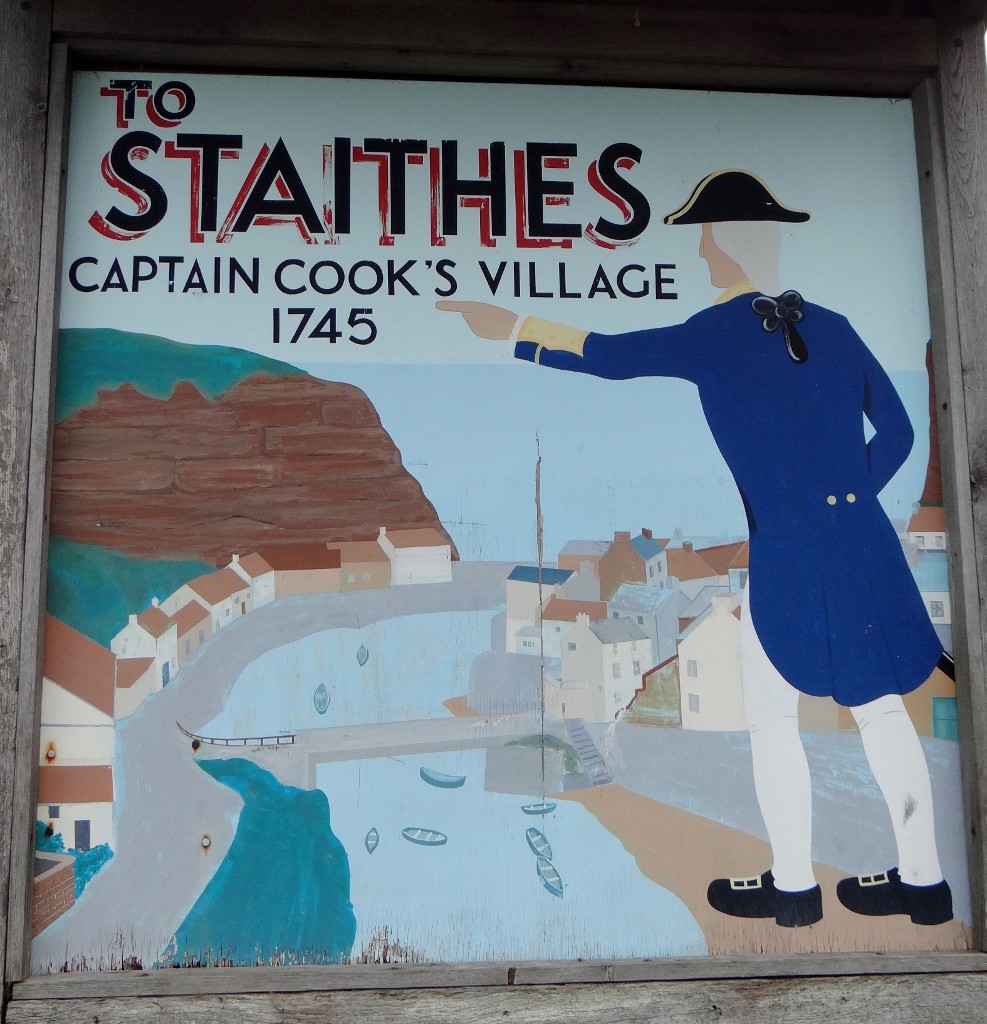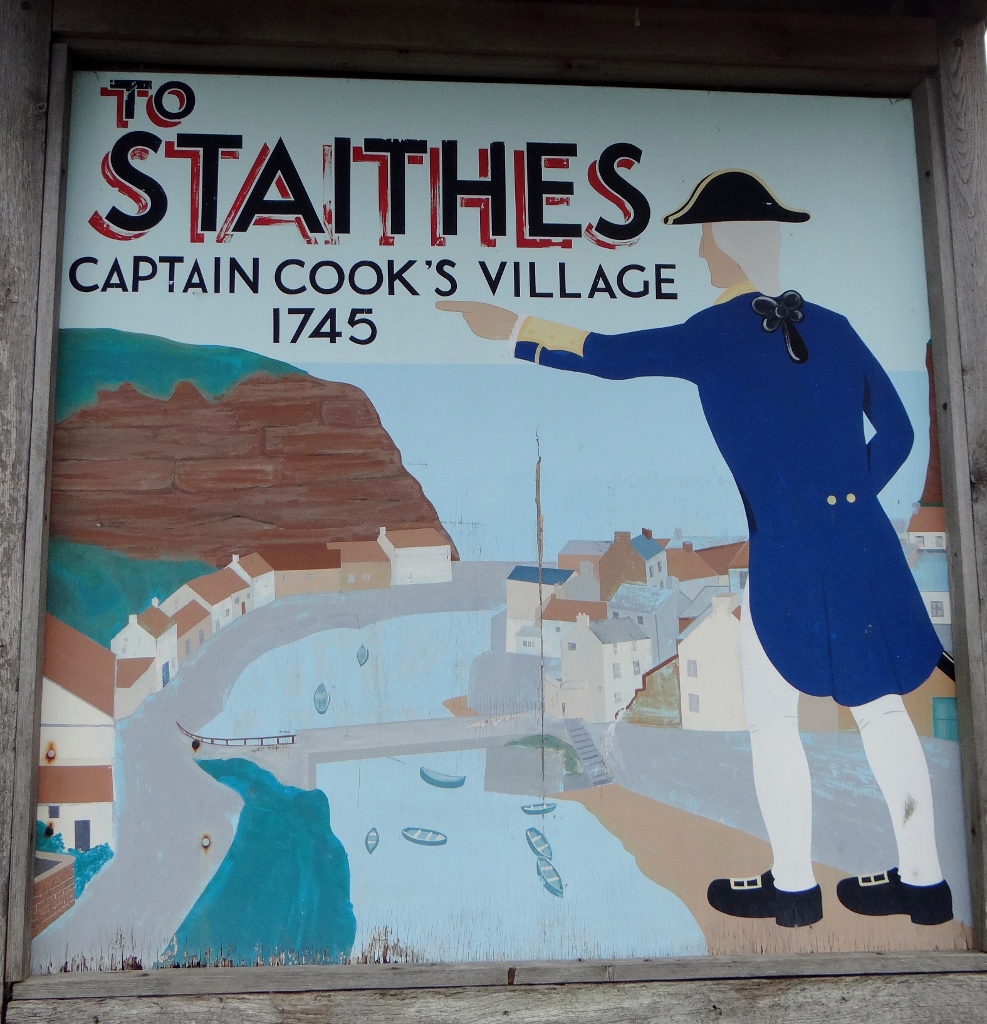 The days were spent walking parts of the coastline in both directions along the Cleveland Way, following walks around the local villages that were in the folder in our cottage and visiting friends who live about a mile from us at home and happened to be holidaying in Whitby the same week. The evenings (and a few afternoons)  were spent in The Cod and Lobster pub with its cold beer and tasty food – a true sign that we're on holiday!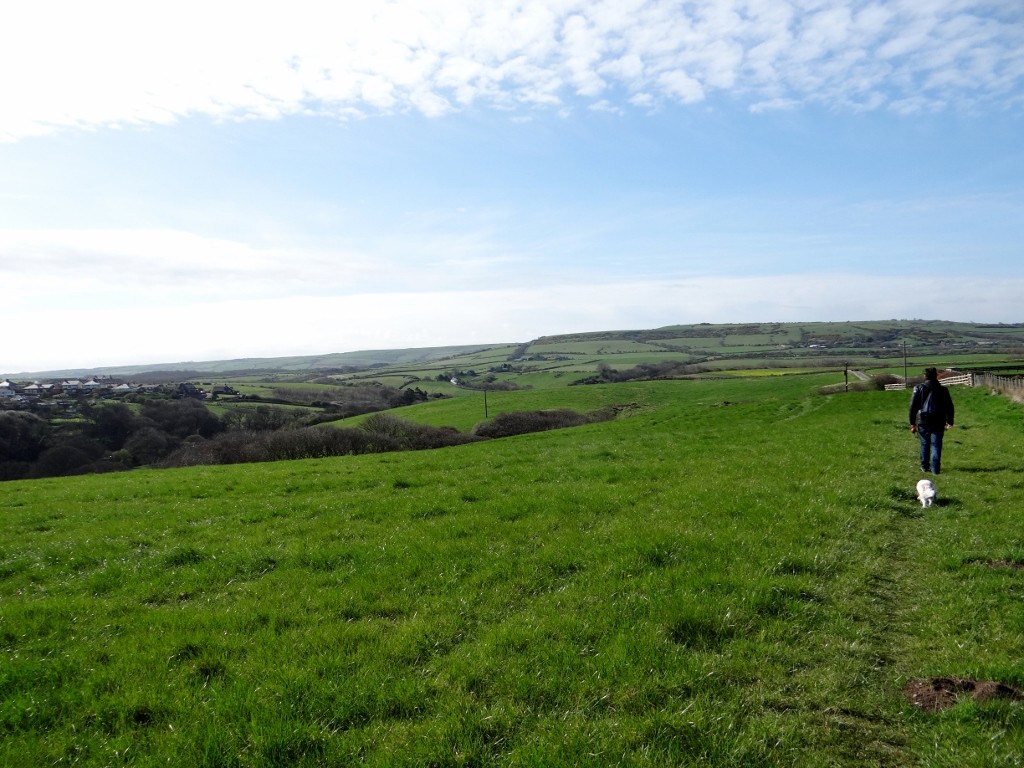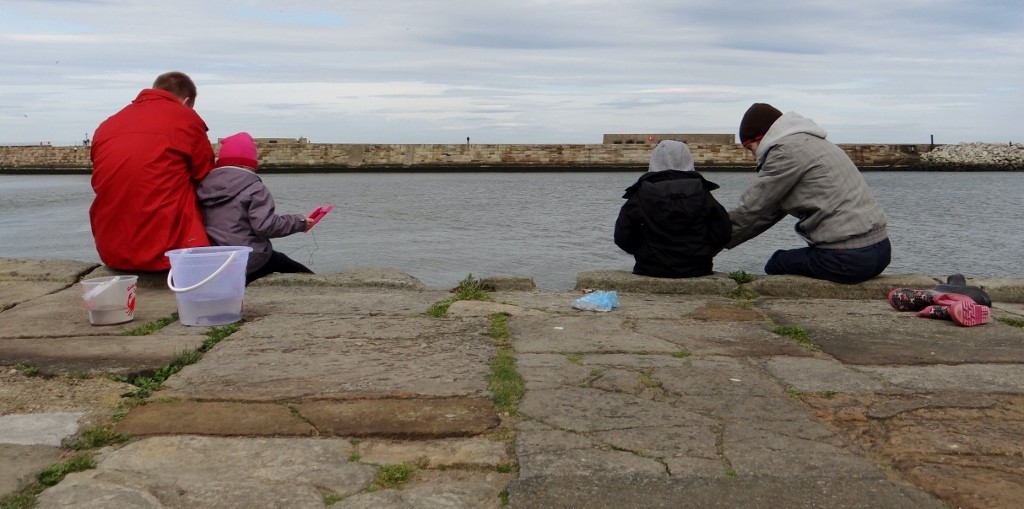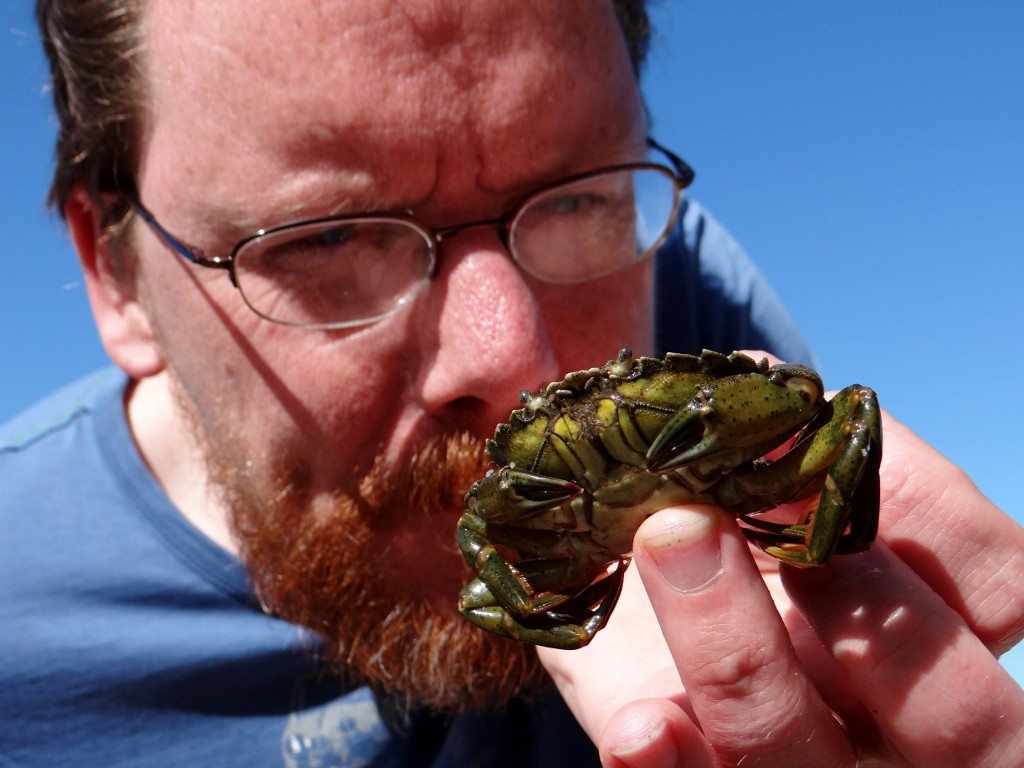 The cottage had a TV in it, nothing strange there you might say, but since leaving the UK in 2011 we haven't had a TV set hooked up to watch live TV. I confess to sitting transfixed for an hour or so at the adverts and shopping channels, after which I certainly needed to buy an exercise DVD and spray on fence paint – fortunately with no phone signal and wifi only in the pub, I couldn't get my order in before Jay had talked me out of it.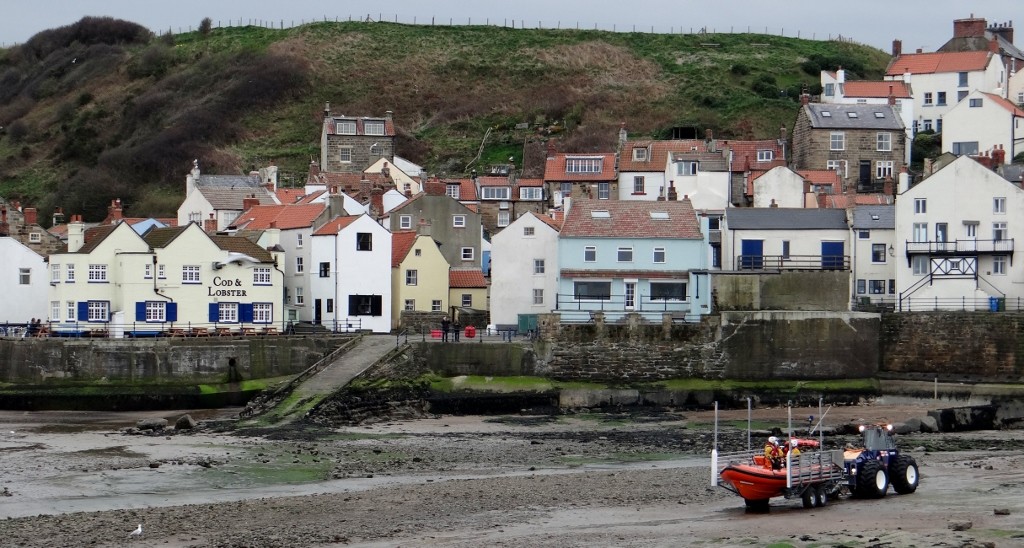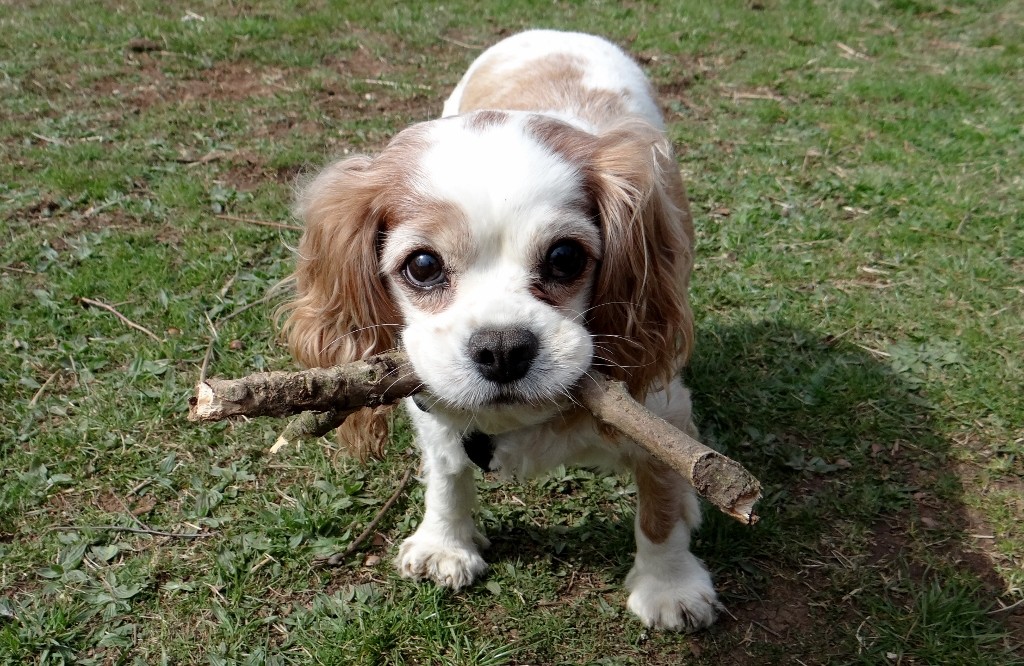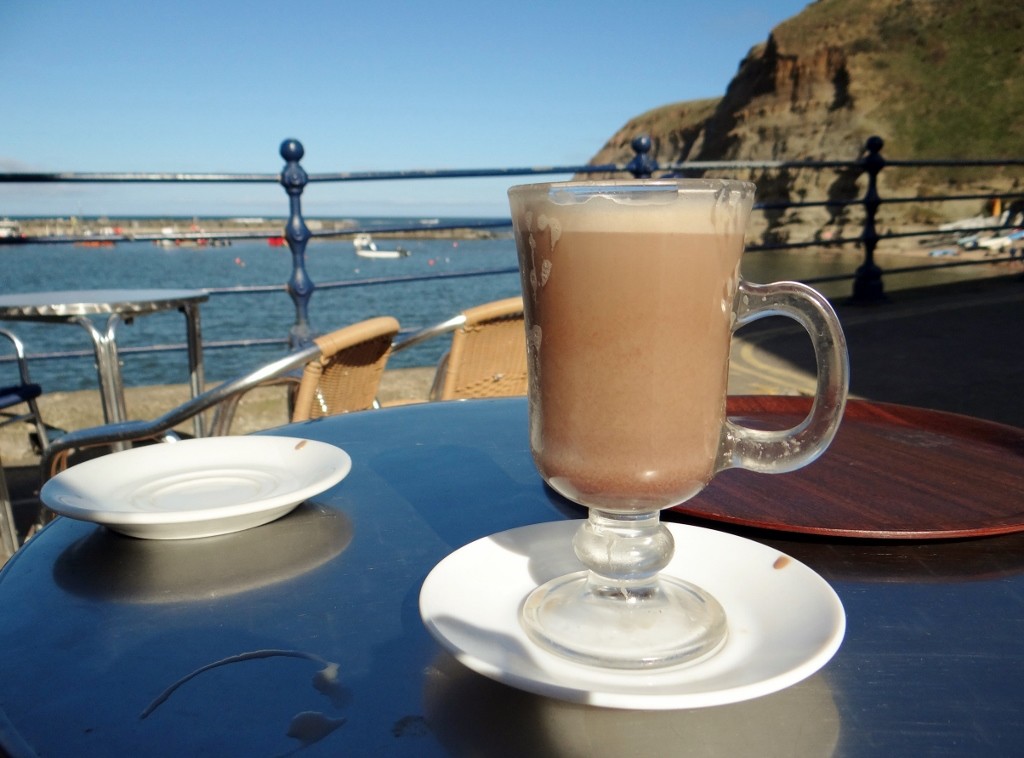 It felt like the first time we had both slowed down in a long time, and was a very, very welcome break. I think Staithes could easily become our place to go when life is getting too much and we want a break, it's a beautiful little corner of England and it's always good to have one of those to visit.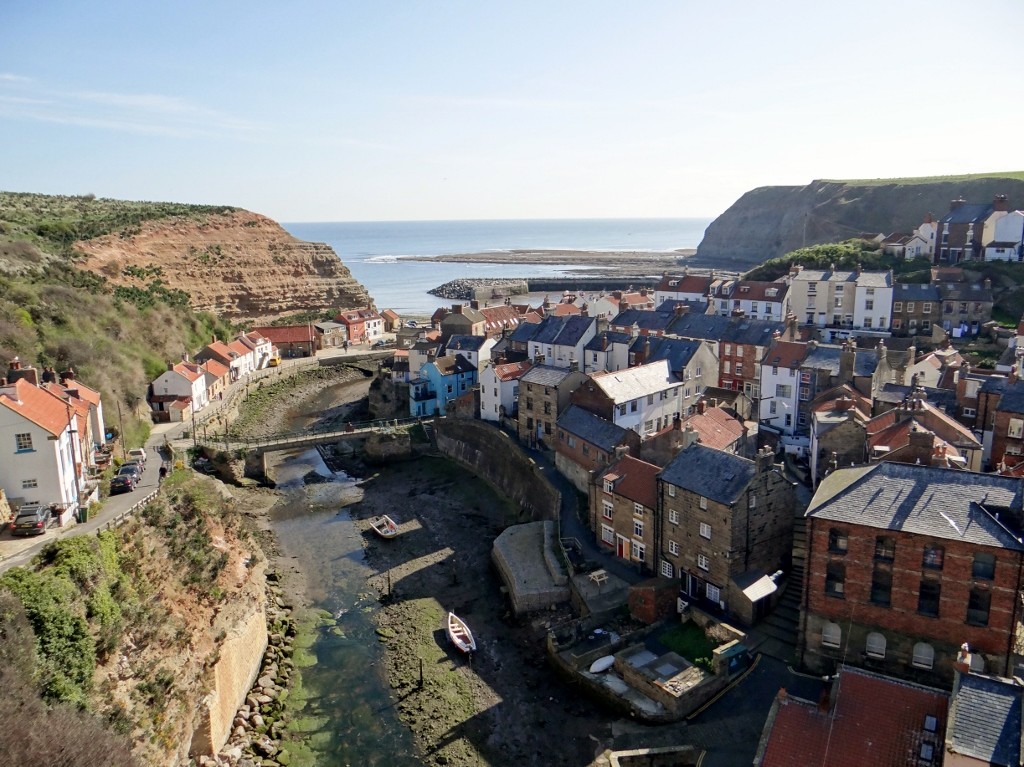 Ju x