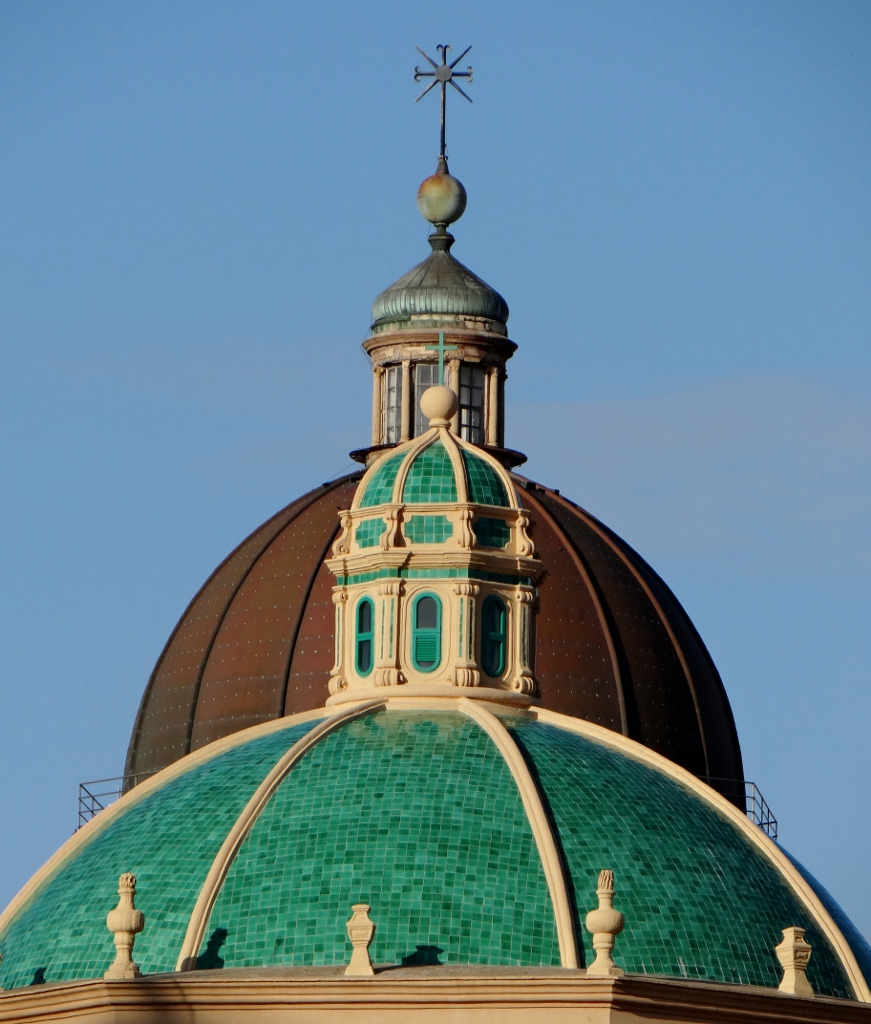 Dave the motorhome is surrounded by life in a car park (N37.79555 E12.43175). To his right the sun is setting into the sea, to his left crowds are walking the main street of the historic city of Marsala. In front of him rows of fishing boats are lined up in the port and behind him families are spending their Sunday evening on a park complete with a children's carousel and mini golf. It's nice to be back at sea level and where there is a bit of life.

Last night we decided to treat ourselves, we'd been in Italy a week and hadn't paid to park or stay anywhere, so it was time to give back a little so we went out for a meal. Jay had been fancying a plate of fish cous cous ever since he found out it was a speciality of the area, and we managed to find a restaurant that was A. open and B. served fish cous cous – it was fate.
All of the tables in the first floor room pointed towards a huge window at the end of the room, in daylight it would be a stunning view, but in the cold and dark of a March night it was opaque with condensation. The ubiquitous TV in the corner of the room showed the news, but for once was being ignored by the 12 or so customers. Unfortunately they didn't have Jay's dreamed of dish on, so he settled for spagetti and mussels, I opted for grilled swordfish and chips. As you would expect from a restaurant in Italy, it was all 'bella bella' and we headed back to Dave an hour or so later happily full and feeling the need for sleep.
This morning we said farewell to Alistair, Joyce and Ozzie, but as we're all heading around the coast we'll no doubt bump into them again soon. They were heading for the Greek ruins nearby, which we are skipping as we'll see plenty in Greece in a month or so. A quick reverse down the one way street we'd parked on avoided us having to drive through the town. With the sun shining we made our way back down the hairpin bends we'd tackled in the thick cloud a couple of days ago, the views were amazing.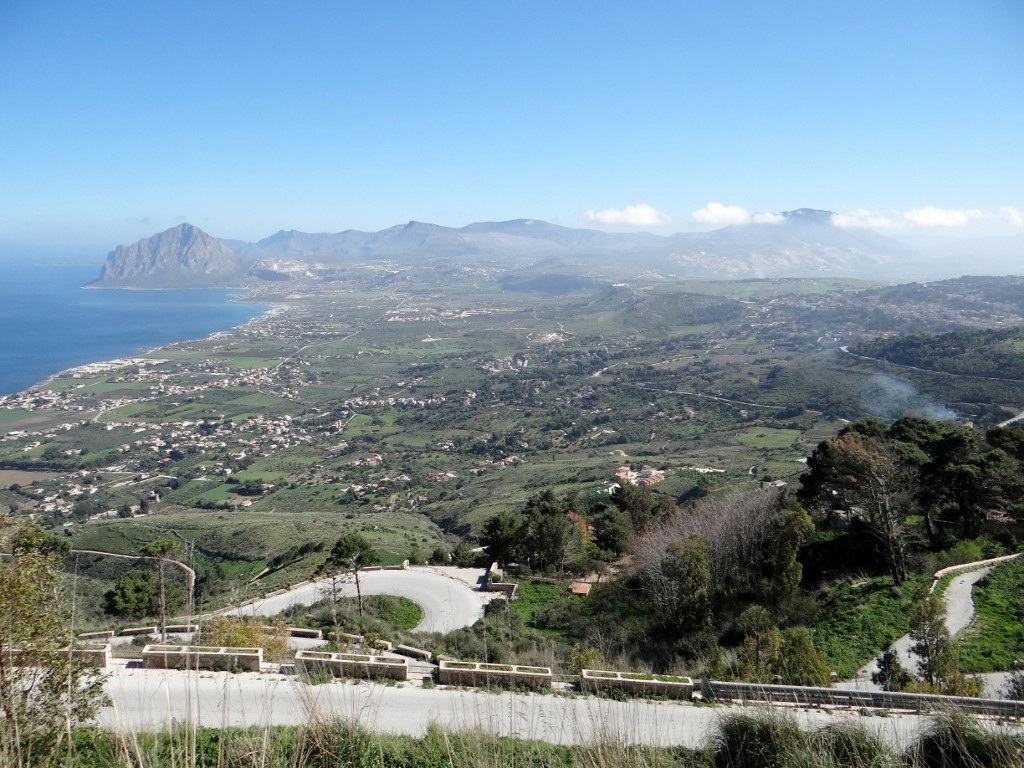 Just south of Trapani are several salt flats, so we stopped off for a quick look, mainly spotting birds and a pile of ….. you guessed it…..salt.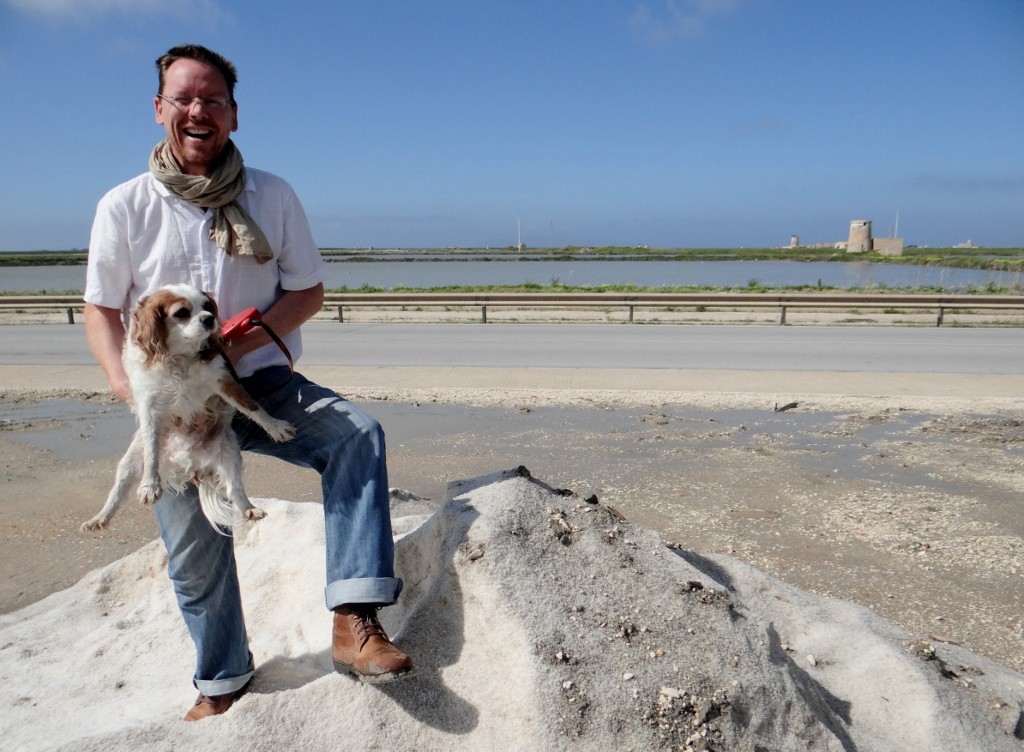 A bit further along the coast a view caught my eye, more salt flats, only these ones were looking a bit more picturesque, their windmills having been kept in good order. We stopped in a car park and walked down a narrow lane towards them. Reaching the water we spotted a couple of boats and souvenir stalls, so we wandered along to see what was there. This was the place to catch a boat over to the island that houses the Phoenician settlement of Mozia.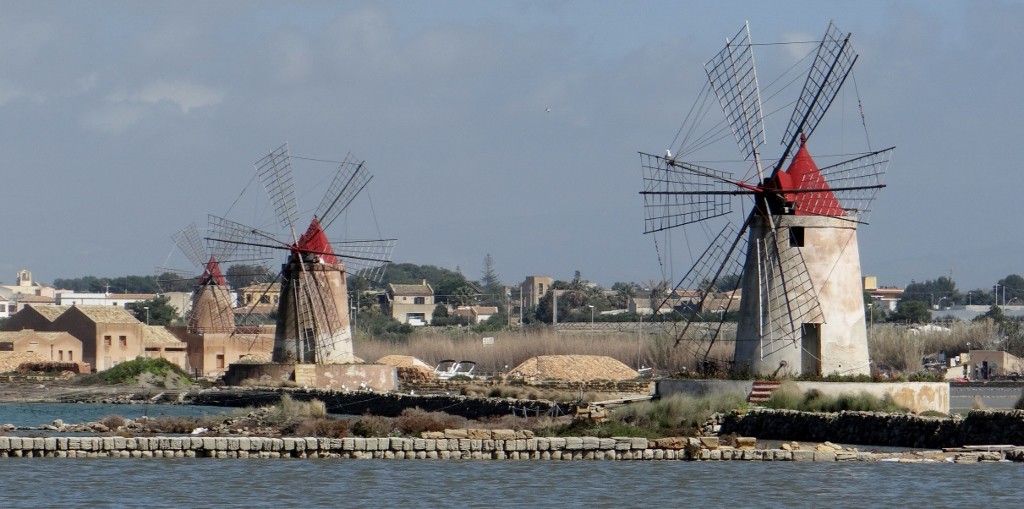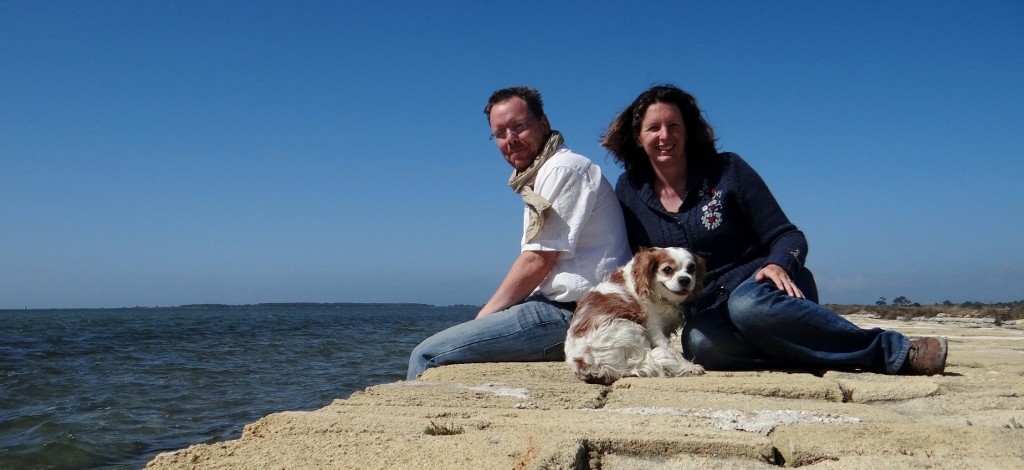 We opted not to catch the boat over, as Jay was keen to visit a museum in Marsala and many museums are closed on Mondays, so after a chill out on the jetty in the sunshine we wandered back to Dave for some lunch then poddled on. Arriving in Marsala we followed satnav to the car park recommended in our loaned German Wohnmobil book, only to find, other motorhomes in it (which still a novelty after Tunisia), and surprise, surprise they were all German – it must be a popular book!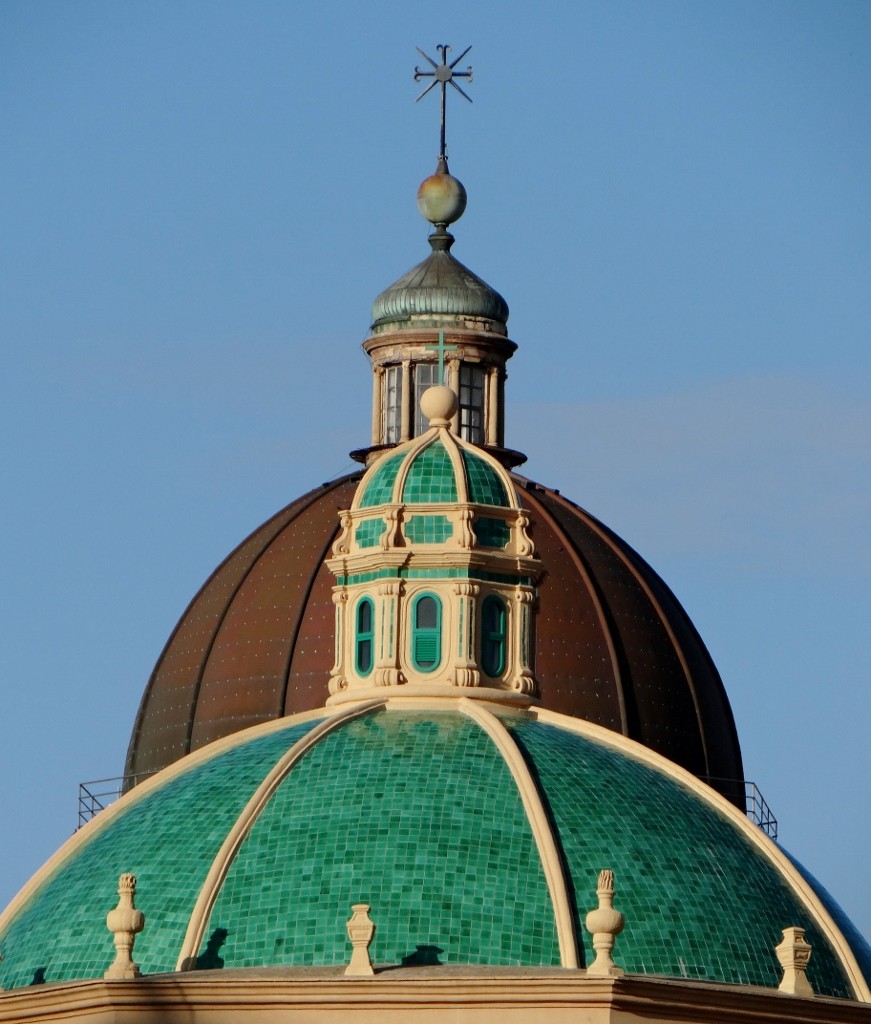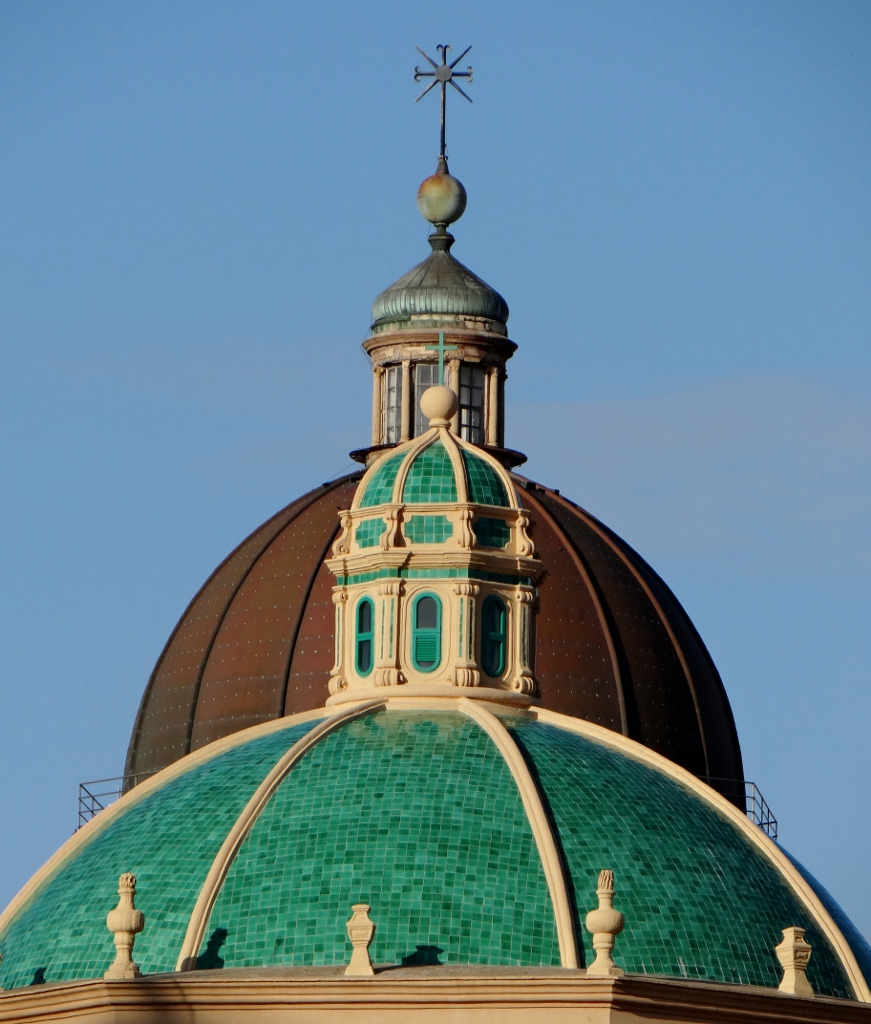 A quick check of a map we were randomly given as we left the restaurant last night and we worked out that we're pretty much in the middle of it here. Leaving Charlie in Dave we walked about 500m to the museum that Jay had read about. Our rough guide described it as 'An archaeological museum of quality, its major exhibit is a reconstructed Punic war ship once rowed by 69 oarsmen', so we coughed up €4 each and went in. I asked if we were allowed to take photos, having clocked the numerous 'no photographs' signs, the man behind the counter smiled and shrugged; I love the Italian's adherence to rules.
Entering the hall that would have the ship in it, we stared. We looked around, and stared some more. Jay wandered over to an information panel which was thankfully also in English and read it; no this wasn't it, this was called the 'sister ship'. We looked around again, confused, where was the reconstructed Punic ship? There was nothing else that could be it, so we read more information boards. Yes it was it.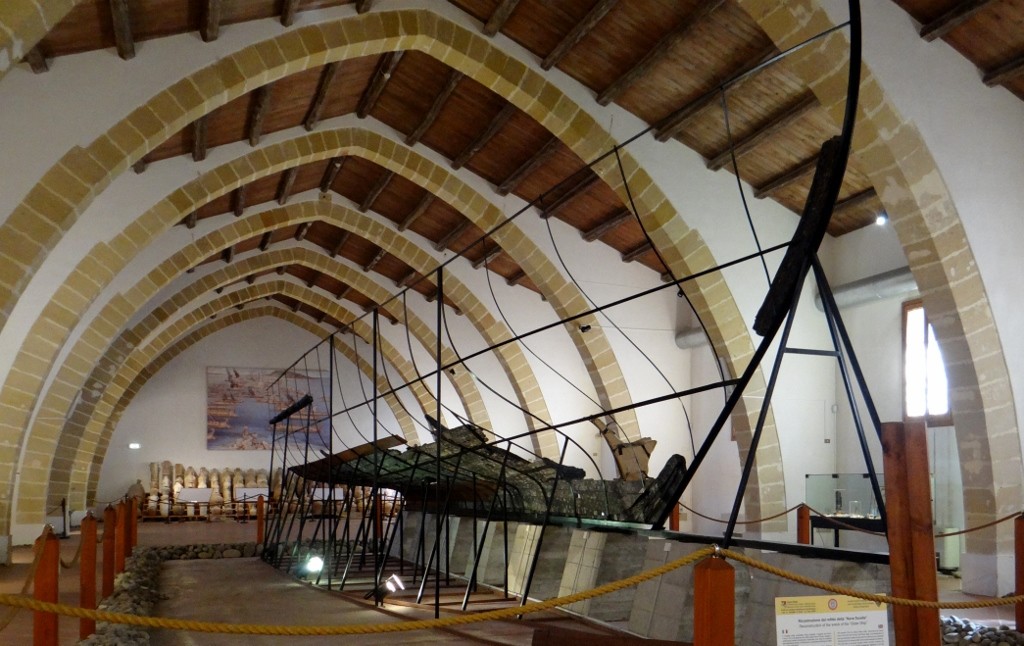 I'm not sure what we were expecting to see, after all it was made of wood and had sat at the bottom of the sea for over 2000 years, but it wasn't quite as impressive as we'd hoped. Reading more information panels, slowly I became more and more impressed, as it explained the work that had gone into getting it to this state. Around the partial skeleton were artefacts found in and around it most of which were huge terracotta storage jars with varying levels of barnacleation (I may have just made that word up!).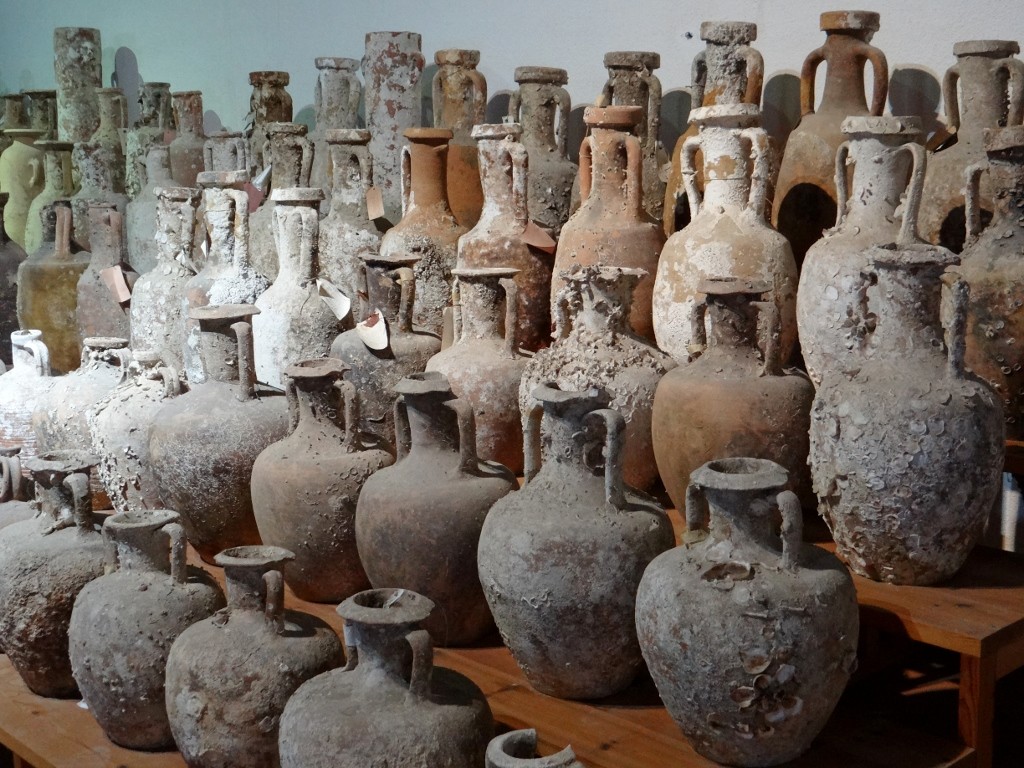 The next hall housed more artefacts, only this time from the excavated Roman site of Lilybaeum which surrounded the building we were stood in. After marvelling at the vivid colours on some of the stonework, we were unsure if they had been repainted, now all the information was now only in Italian. Walking back to Dave we passed the excavation site, covered in grass and fenced off, information boards hint to it once being open to walk around, but not today.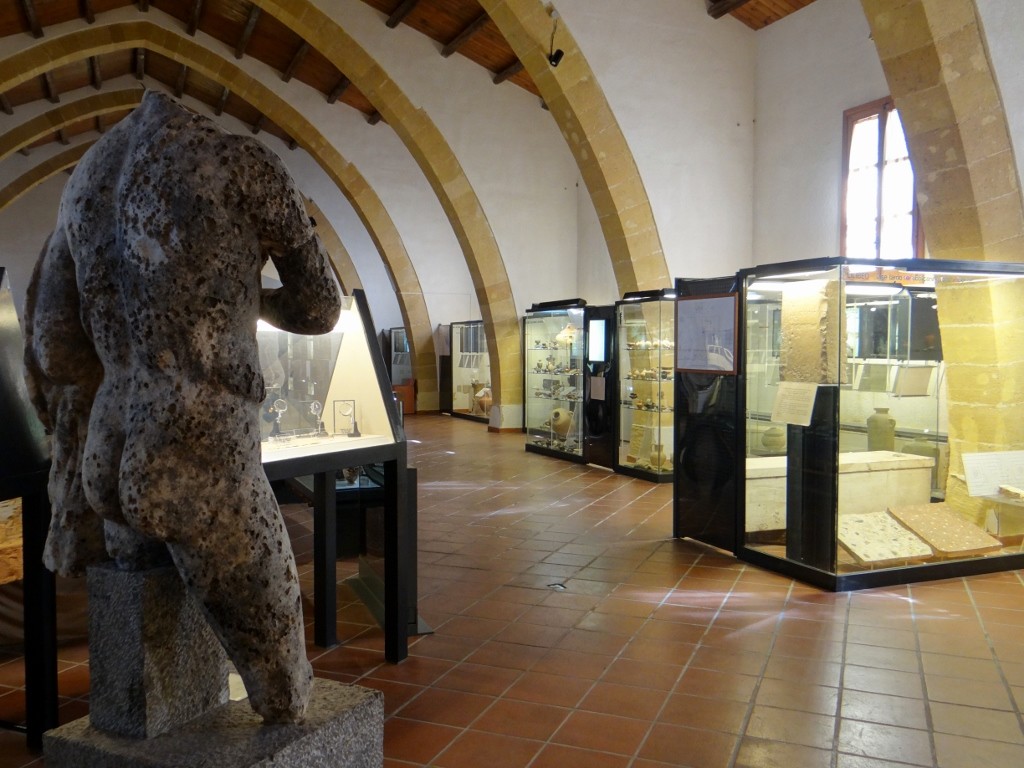 We relaxed for a while before heading out for the passeggiata. Shunning the first ice cream shop due to a limited choice Jay and I were discussing which flavour to have in the second one when the woman ordering turned to us and said 'That sounds like a very English accent'. We stood outside the little shop and ate our ice creams (Jay had a very dark chocolate one and I had one which was the flavour of the local Marsala wine) with Roger and Pauline, a British couple who now live on the Umbrian/Tuscan border. They told us what it's like to live here in Italy and how slow and bureaucratic things are, except for the driving!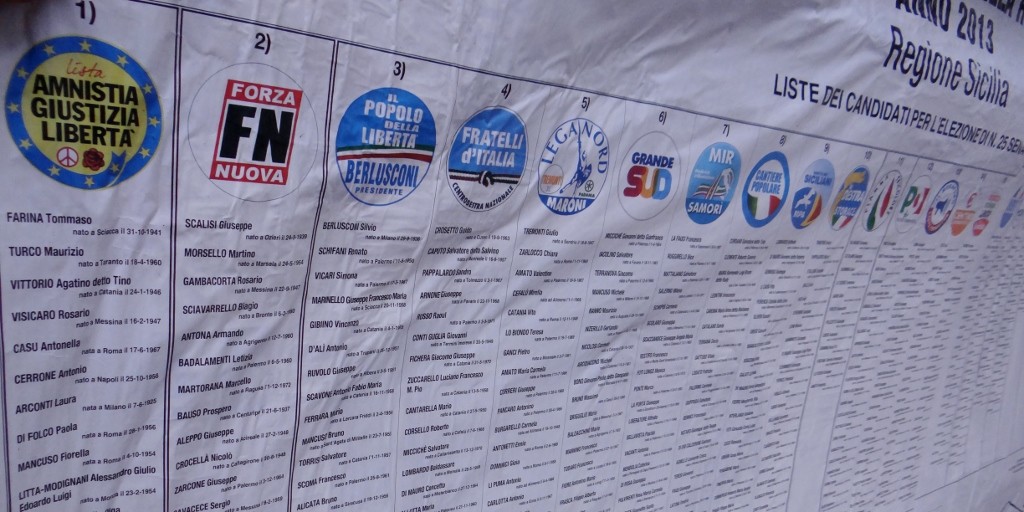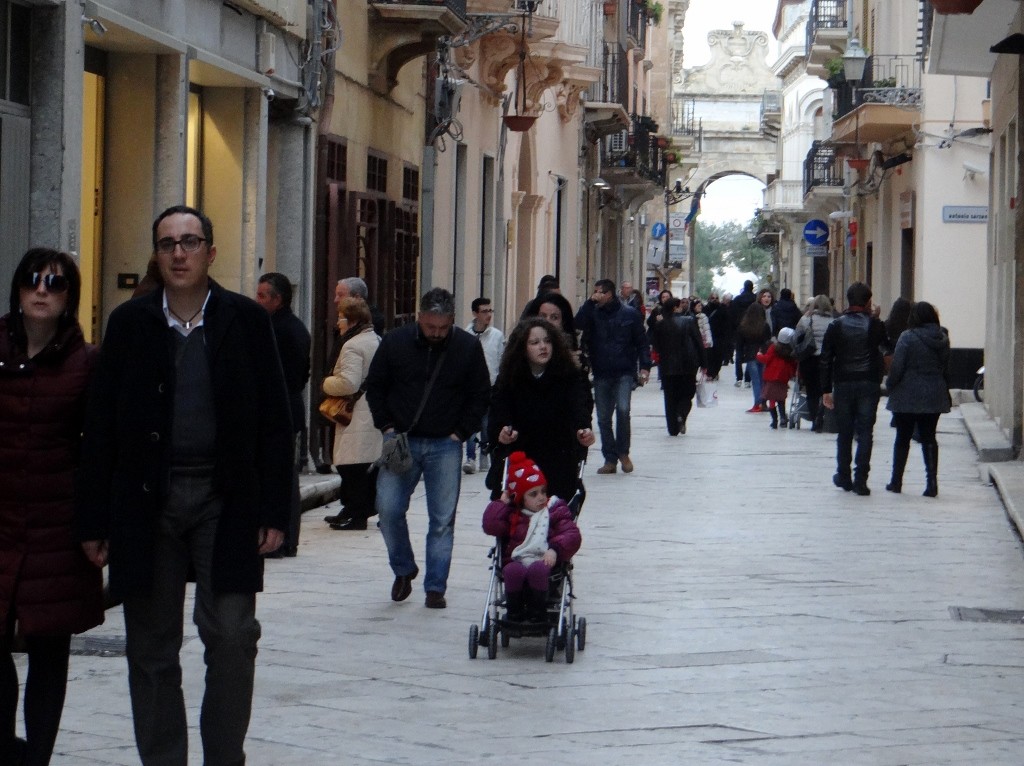 The main street thronged with families out for their evening stroll, all looking their best so, of course we blended right in. As the sun set we headed back to Dave, the full car park around him, now slowly emptying as families head home for their evening meal.
Ju x
PS – I've heard it's snowing back in the UK, so thought this might cheer you up a bit – spring is on it's way!