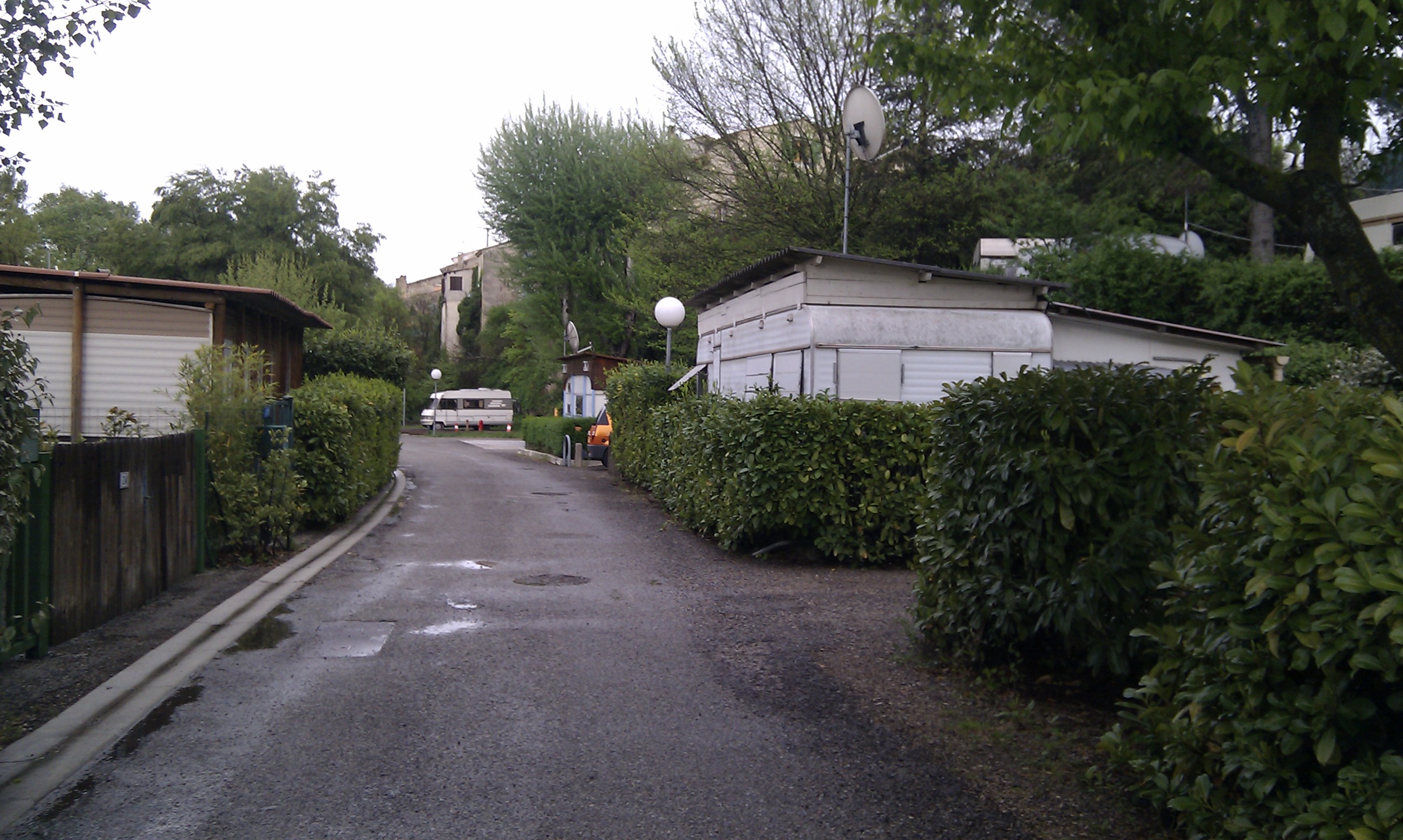 We're here: N43.68715 E5.70616. It's a free aire incongruously sat at one end of a trailer park in St-Paul-les-Durance, Provence.
The weather is: Phil sent a tweet this morning to say nearby Pertuis was being deluged with rain. A short while later, another tweet, this one to say they just managed to wheel spin the Glambulance off the vineyard they stayed on last night. That just about sums up today's weather (it hit us a few minutes after the tweets)!
After the white noise of the Mistral, last night's kipping spot was deadly silent. We were parked next to a Slovenian motorhome, an old Mercedes completely covered in a mural. A huge bird of prey, which spent all night trying to alight on a clifftop branch. They left this morning without getting out of their van; they're the first 'eastern Europeans' we've seen and I'd like to have chatted with them. Or more likely mimed something.
Given the rain now lashing by this point, we abandoned our plan to walk the ocre path at Roussillon, instead working out what to do with our maimed habitation door. Hymer UK emailed us back at about 7:30am, very helpfully with photos of the 4 types of hinge we might have. At £30 plus p&p and some Poste Restante hassle though, I persuaded Ju to let me try doing a repair on it. A Norauto (think Halfords, but not as good) is located in Pertuis and off we go.
The roads in Provence appeared to have been constructed by artists. The roundabouts are sculptured miniatures of the surrounding landscape; tiny vineyards and tumbling waterfalls adorn the best of them. The bus shelters are stone built, reflecting the too-perfect farmhouses along the road. The road surfaces however are, well, bloody awful. Dave bounces and crashes along, our teeth on edge as we squeeze past lorries and other motorhomes and even between buildings at one point as our satnav spins us around in circles. Finally the Montagne Du Luberon is conquered and the tarmac flattens off, giving us a chance to admire the damp spring scenery around us.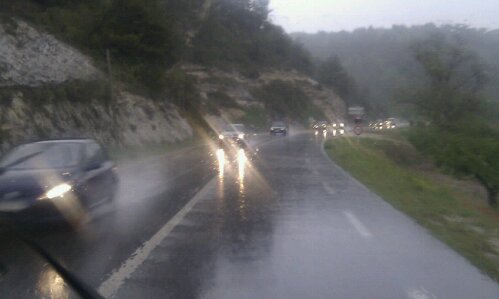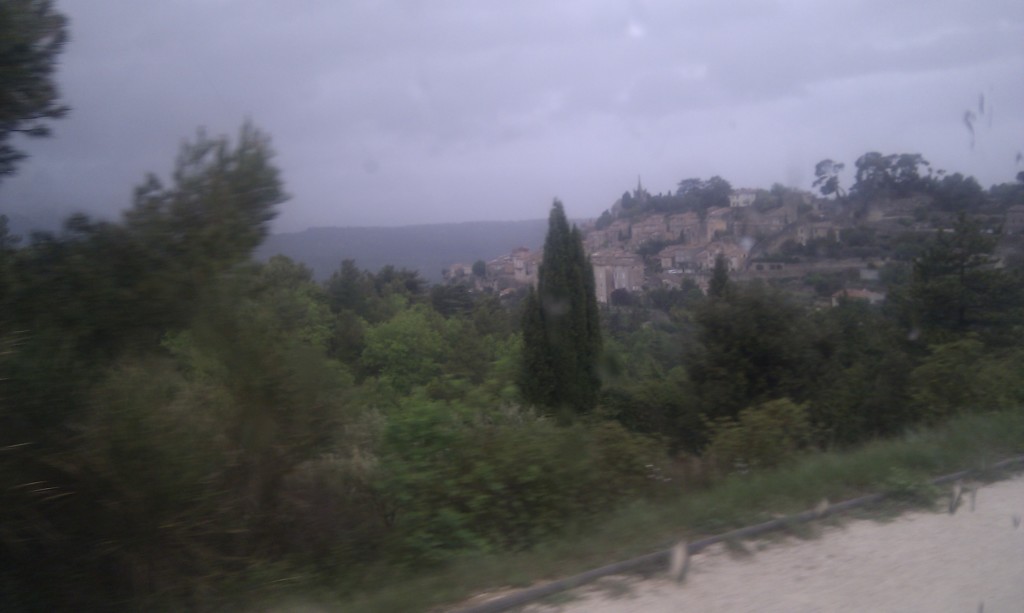 Alors, 12:03 is not a good time to arrive anywhere in France. The Norauto at Pertuis already has the metal shutters in place for the usual 2 hours lunch break and the rain continues to hammer down. Our drive around the edge of the town had shown it to be a beige, functional kind of place; with a tiny fun fair offering the only splashes of colour.
As we ponder what to do, we realise Italy is now just on the next page of the map. We've heard Italy is wincingly expensive, so head over to Hyper U and spend €70 on a big shop, including a stash of our favourite French foods. An €8 tin of Confit de Canard now adorns Dave's cupboard, waiting for a day when we're homesick for France.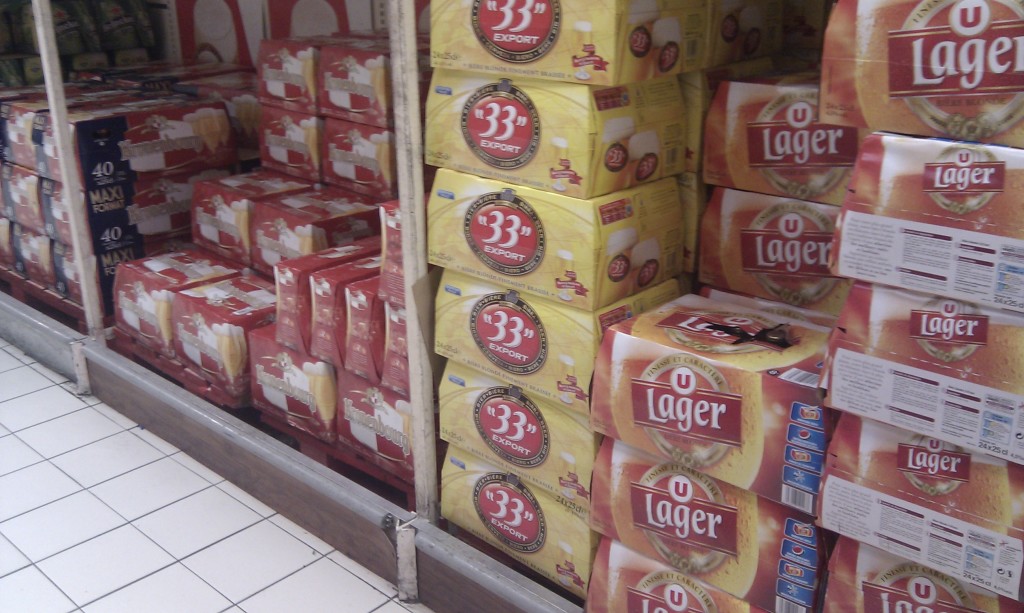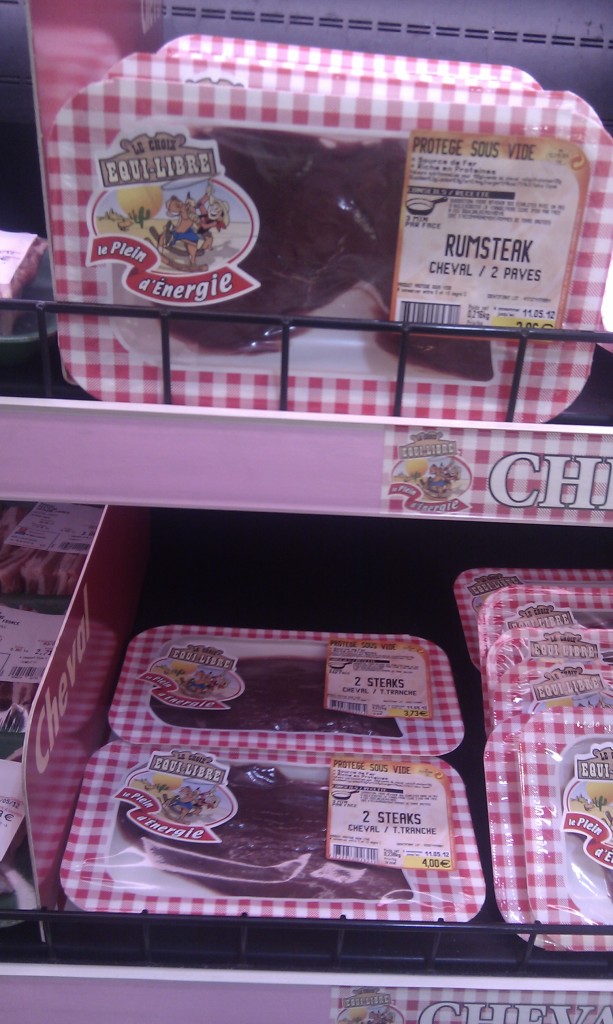 2pm rolls around, I head into Norauto and promptly back out, empty handed. The bonding stuff I want is twice the price of Hyper U, and they have none of the aluminium mesh I want to reinforce my bodge/fix. Ju finds the mesh in a Mr Bricolage and I get the glue from the U. Once the weather sorts itself out bodging will recommence.
Our kipping spot is in a rundown trailer park. Rough looking be-chained guard dogs barked Charlie and me out of the place as we walked past earlier. The village has a wide concrete channel with muddy water running alongside it, maybe connected with the EDF nuclear research centre down the road?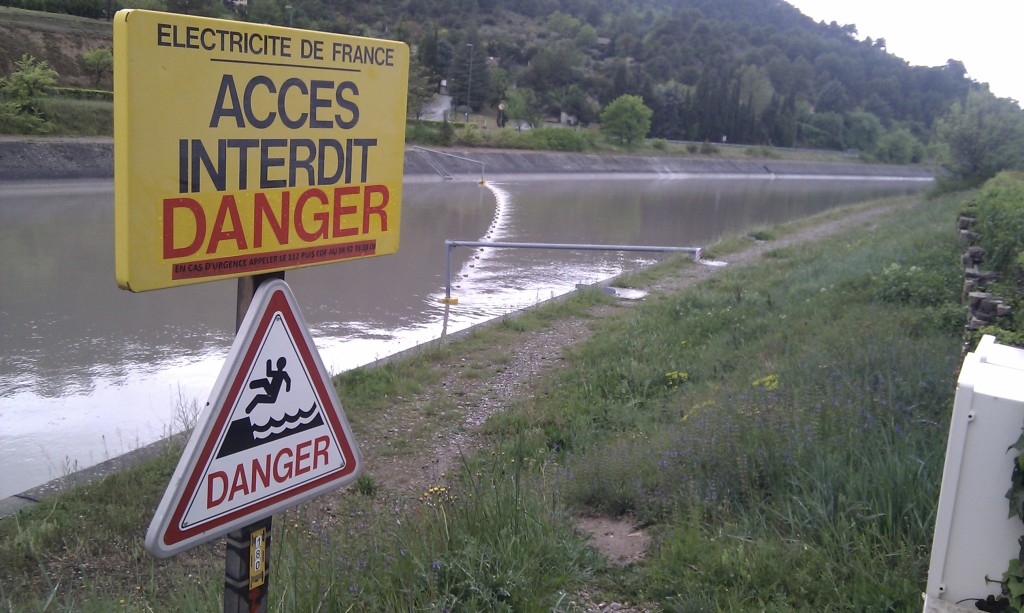 Into the town streets, it reveals itself as another beige, shut and slightly shabby spot. The most interesting features on my rapid assessment were an angry little river running through the town and a garage door with what appeared to be a number of wild boar tails nailed to it. A closer inspection wasn't possible as a grumpy looking elderly couple glared at my passing from the open half of the door. Maybe they're the pony tails of passing camper-vanning hippies; good job I shaved the beard off?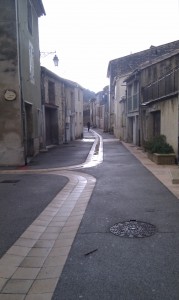 Back in Dave, a couple of other vans have arrived. I'm relieved. Although this is Provence, and is therefore hardly a riot zone, the trailer park feels poor and a tiny bit hostile. All is quiet at present though, even those dogs have shut up. Italy is calling now, a place I know nothing about. Time for a beer and a peruse of the Rough Guide to Italy…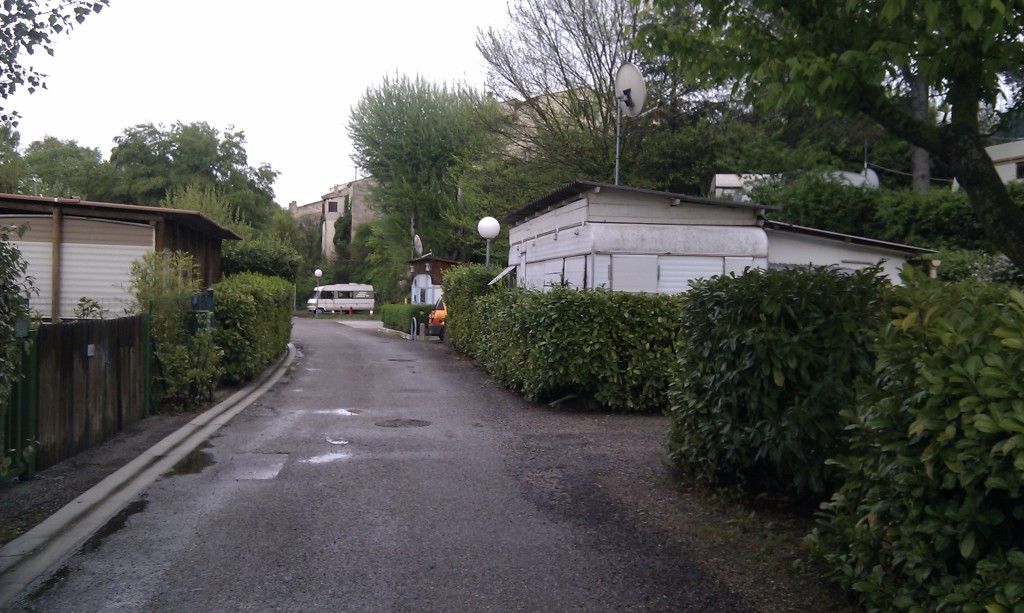 Cheers, Jay