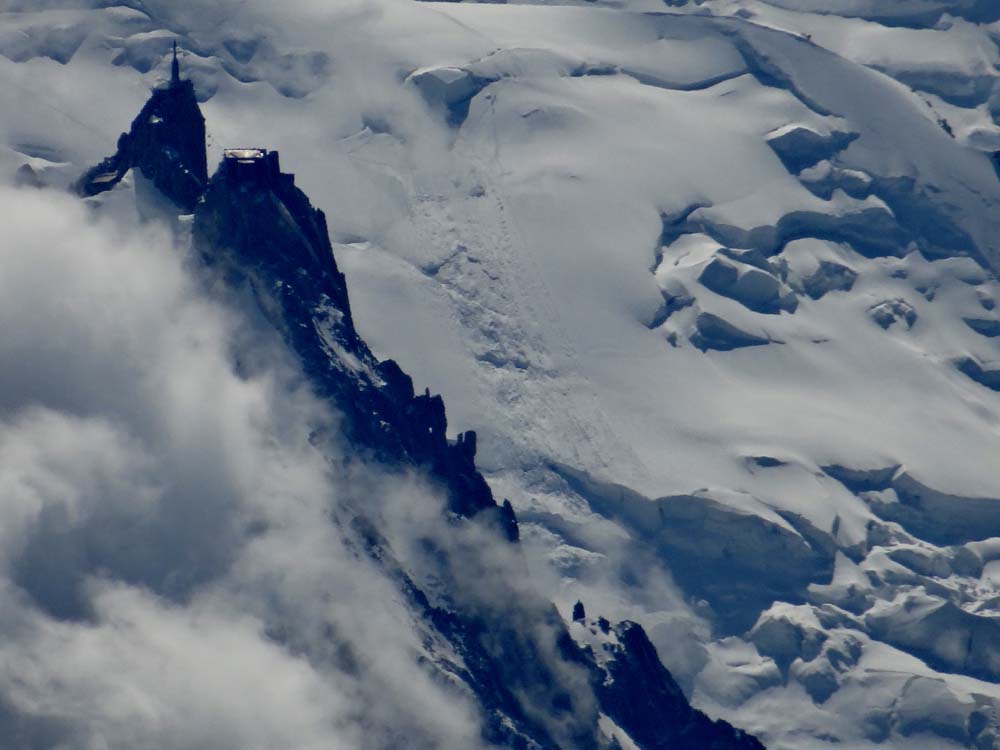 Dave the motorhome has decided he couldn't see the mountains well enough in France, so he's nipped over the border to Switzerland and found himself a nice (and free of charge) little car park overlooking Lac d'Emosson and its surrounding mountains (N46.06820 E6.93595).
Last night we sat chatting to Hugh and Ali, who are staying in the little chalet next to Mandy and Todd's place. Dave was parked up right in front of their balcony (sorry guys), but luckily he wasn't tall enough to spoil the views of the Mont Blanc massif as it glowed in the setting sun. Over a couple of bottles of wine we put the world to rights, they're a great pair and very inspirational. We could have chatted all night while keeping an eye out for the meteor shower, but the clouds rolled in so there were no shooting stars to be seen, and we'd all had busy days so we called it a night around 11.30pm.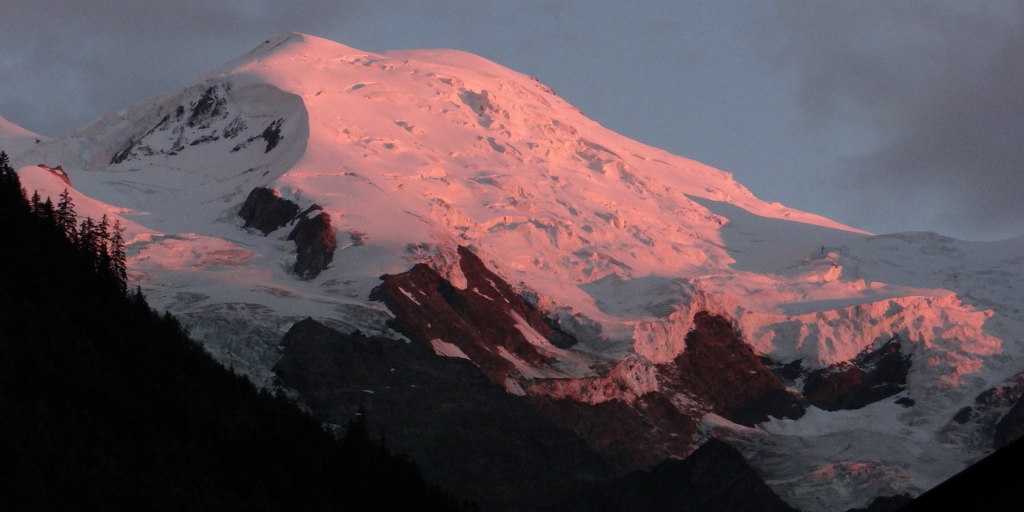 This morning it was gone 9am when I finally awoke, my body is still trying to catch up on missed sleep from the night before, despite a couple of 'power naps' – do they count as power naps if they're two hours long? We had our breakfast and got Dave ready for the off. We said goodbye to Hugh and Ali and fortunately Mandy had arrived home so we got to say goodbye to her too, Todd was cycling back so wouldn't be home for a while yet. We can't thank those guys enough, we had a wonderful time and they were the perfect hosts, I only hope we get to return the favour one day.
We popped into the Chamonix Aire (GPS: 45.91692, 6.87248) to use the service point as you get half an hour free so you can do just that. There were loads of motorhomes in there, so of course there was a queue for the service point. We managed to empty the loo and get rid of our grey water, but the water tap was in big demand. We left with an empty water tank figuring it would be better for Dave to be a little bit lighter as he climbed the mountains, and we'd be able to pick some up as we travelled.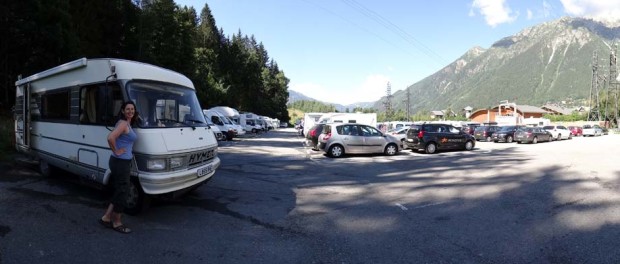 Our plan for the next few days is to follow a route suggested to us by Todd which goes around the Mont Blanc massif, taking us back into Switzerland and Italy before arriving back in France at La Rosiere, where we went on a skiing holiday many moons ago. Keeping the massif to our right we drove along the valley through several alpine villages that were all geared up for summer hikers and winter skiers.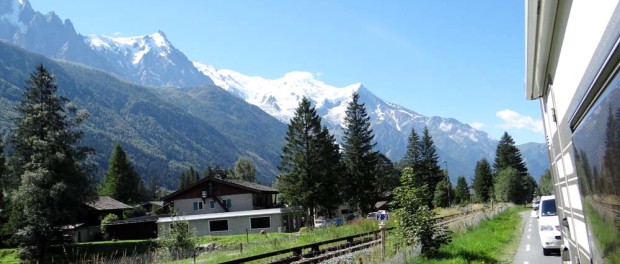 Before we knew it we were at the Swiss border and pulled up to a stop where the signs instructed us to do so. We peered into the customs booths and a chap looked out then looked back at his computer, a minute or so later he looked around again and seemed surprised that we were still there, so he waved us on.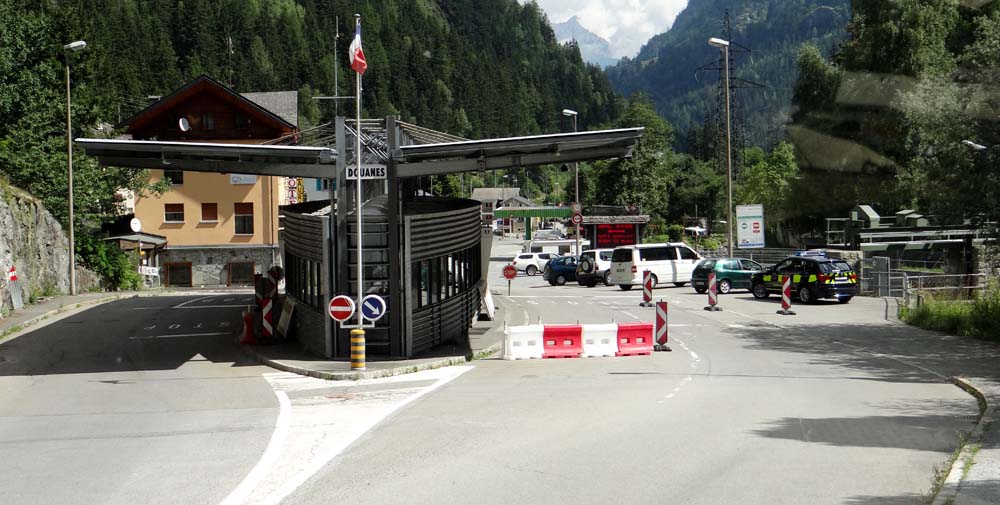 Almost immediately satnav decided to test our nerve and took us up a narrow and steep road, before telling us to turn down a track which was narrower than Dave – errr no thanks. We drove on and found a place to turn around before getting back on the main road. Checking our map it looks like it was one of her short cuts as we'd only programmed her to take us to the village of Finhaut, and not the barrage (dam) itself. With our sensible heads back on we made sure we followed the signs next time she asked us to turn and were soon driving into Finhaut. Satnav cheerfully announced that we had reached our destination (the middle of the village) only for the road ahead of us to be 2.3m wide. Dave is 2.2m wide, so we figured if it was just for a short stretch we'd be OK – it wasn't. The road wound round on the edge of a cliff and we all kept our elbows in. After a couple of miles we reached a lay-by and took the opportunity to turn around, we might have had another chance. Holding our breath again we made our way back down the road praying we wouldn't meet anything coming the other way, we exhaled when we reached the village, but it was a moment too soon as the road narrowed once again and climbed steeply up between the houses.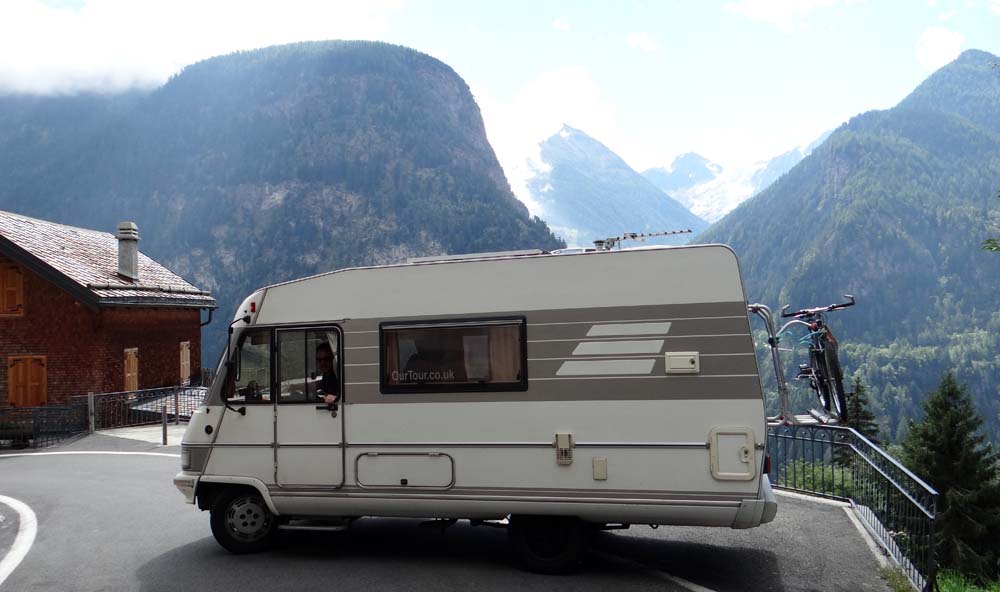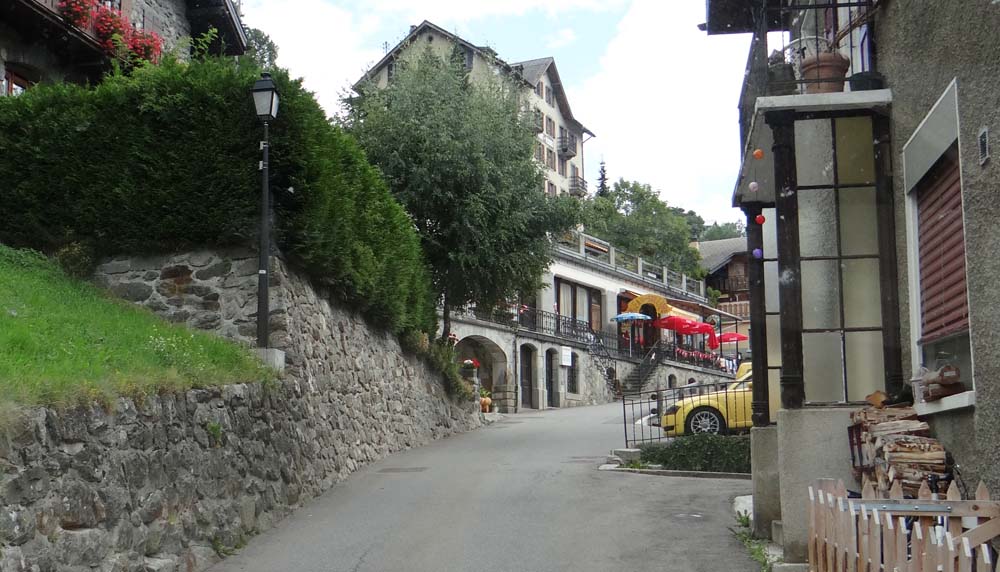 With the smell of Dave's clutch still lingering in the air from our turn around, and now the fumes of him giving it everything he had got to get us through the town, I suspect we might not be invited back to Finhault. But it was a lovely looking little village, and we even managed to grab a few litres of water for our tank from a roadside fountain once the road had widened a little. We reached a junction and rejoiced at the sight of a white line in the middle of the road, and a signpost pointing to Emosson.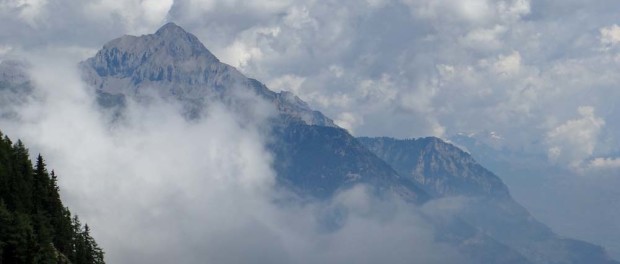 The road got steeper as we worked our way up the mountain, Dave gave it everything again, but even with Jay's foot to the floor he struggled. The roads weren't that steep, so it must be the altitude that was getting to him. Eventually he coughed his way into the busy car park, I popped the chocks under his wheels so he didn't roll off down the hill again and we relaxed with a spot of lunch.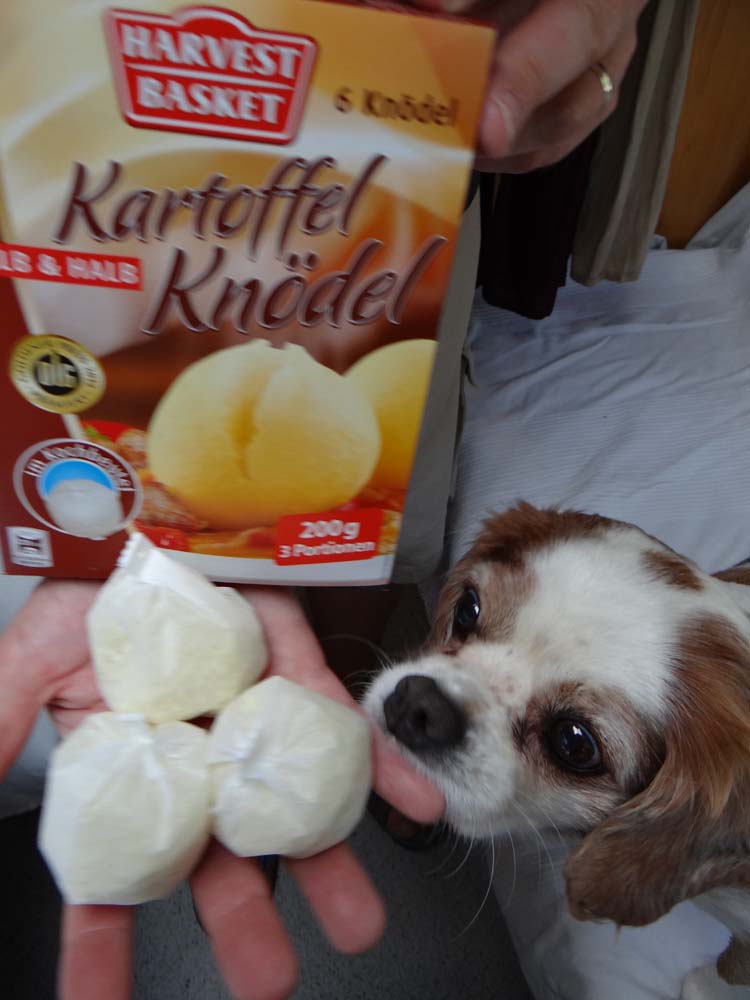 After lunch we set off for a walk to see the barrage, lake and views, but before we got out of the car park Jay had spotted a tunnel leading off into the rock. He assured me that the sign (which was in French) said it was OK for walkers to go through it – all 700m of it. Accompanied by the patter of Charlie's feet, the drip-drip of water coming through the rocks and Jay doing his dastardly, evil laugh which echoed around us, we walked along in the chilly semi-darkness. Shadows loomed out of the walls and as our eyes grew accustomed to the dimness it felt like we might be in a special episode of Lost; a caravan, a boat and a pedalow were parked up inside the tunnel; we expected to see Polar bears next!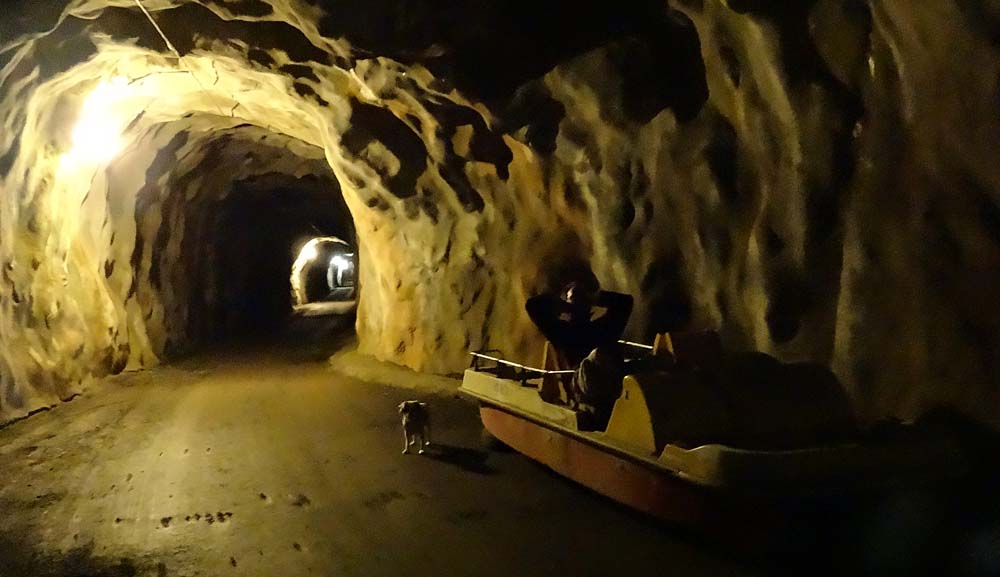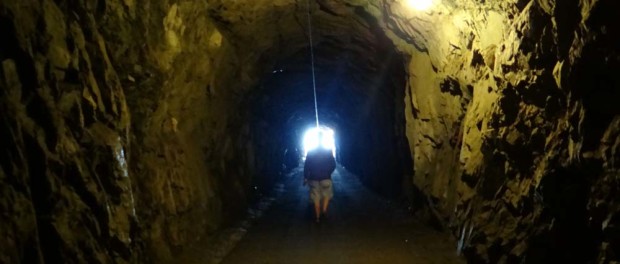 Emerging from the other end of the tunnel we stopped to take in the stunning view. The lake was surrounded by high cliffs and mountain peaks, and on one side the smooth low wall of the barrage made it look almost like a massive infinity pool. Over the other side of the barrage stood the Mont Blanc massif, its jagged peaks drifting in and out of the clouds.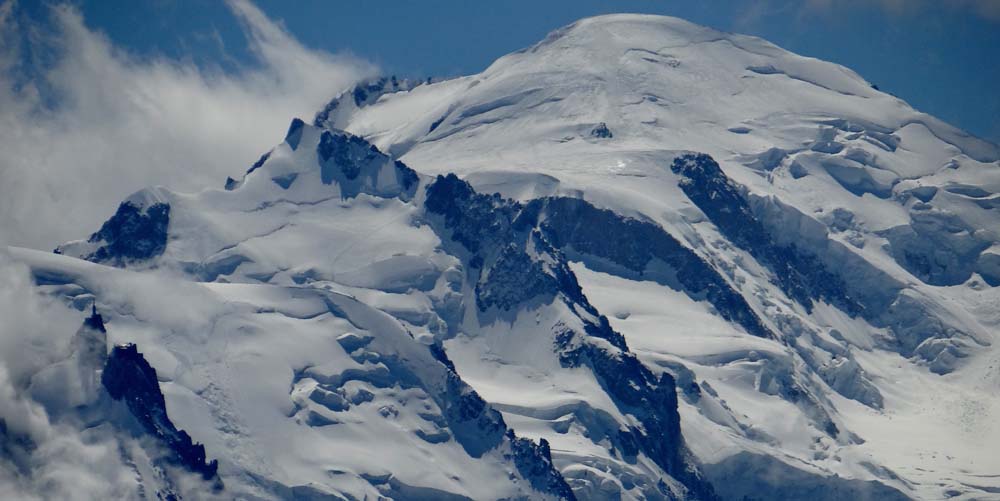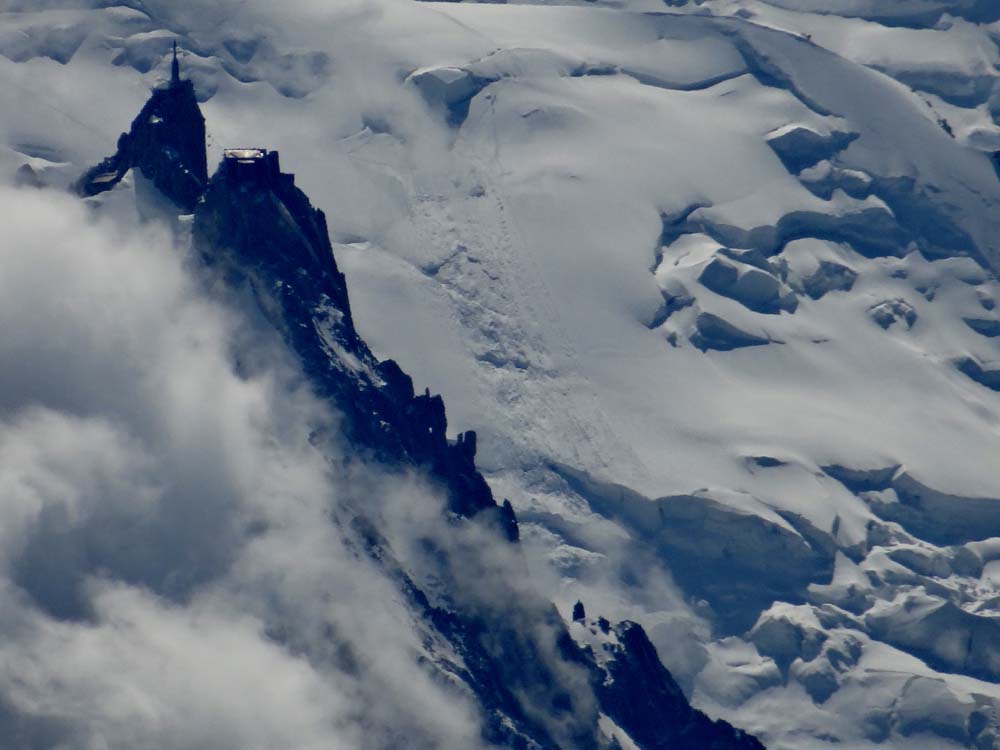 We walked a little way along the path, just around the next bend we kept telling ourselves. Then seeing the dark ominous clouds forming over the other side of the lake we made our way back through the tunnel – which seemed much shorter and less scary this time (that might have been because I was linking arms with Jay and he wasn't doing his dastardly laugh!).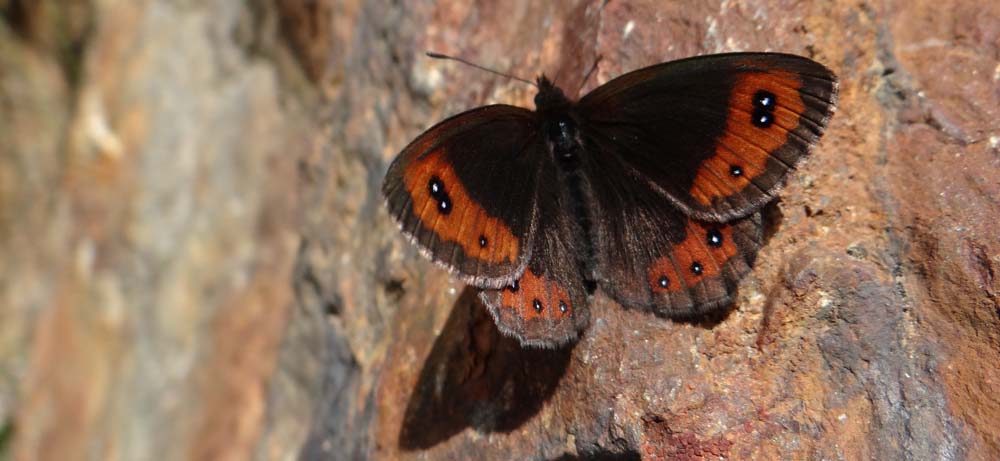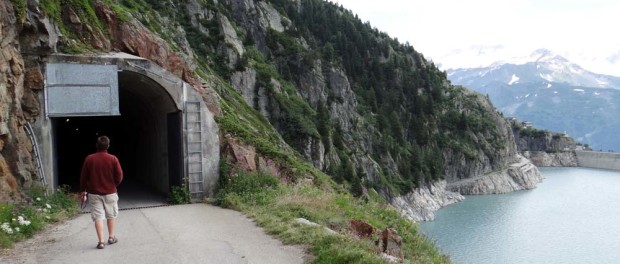 Once we were back in the car park we walked up the hill to the restaurant, souvenir shop and information point which reminded me to dig out the Swiss Francs we have left somewhere in Dave. We looked out across the barrage as lorries filled with rocks thundered past. It looks like there is some sort of mine or quarrying taking place on the other side of the lake, which has meant that the normal walking routes around the place have been disrupted. Temporary metal stairways take you over or around the main route for the lorries. We walked across the barrage and over the stairs to another viewing point. While everyone else was heading off to hike in the mountains, we were both flagging from the past few days so we opted to return to Dave and have a leisurely afternoon (which for me means a nap!).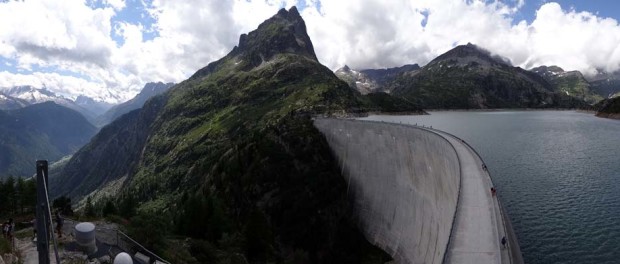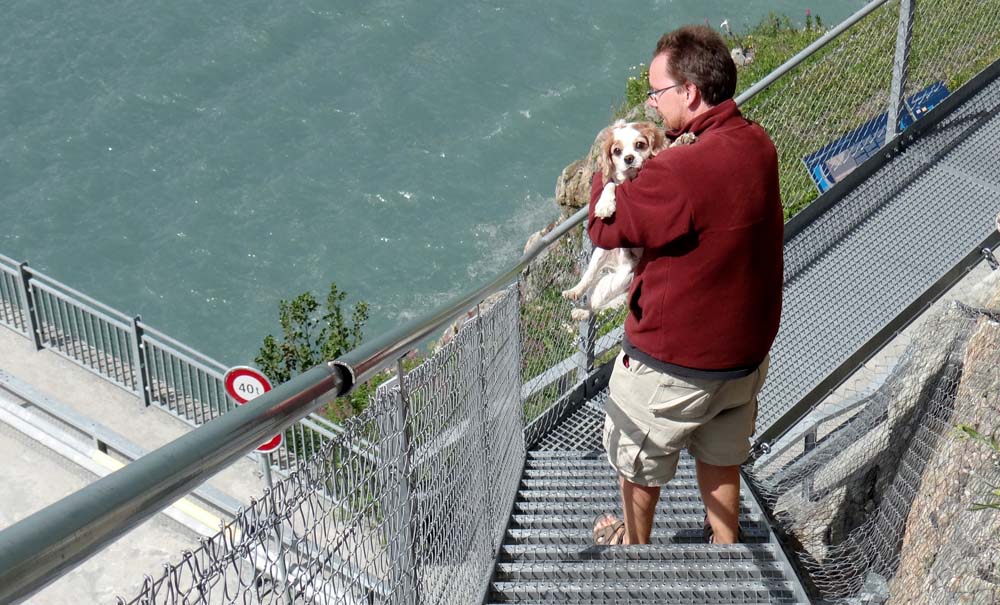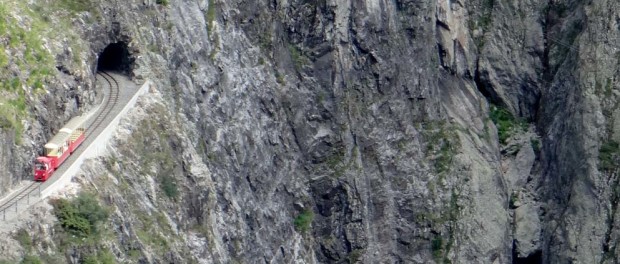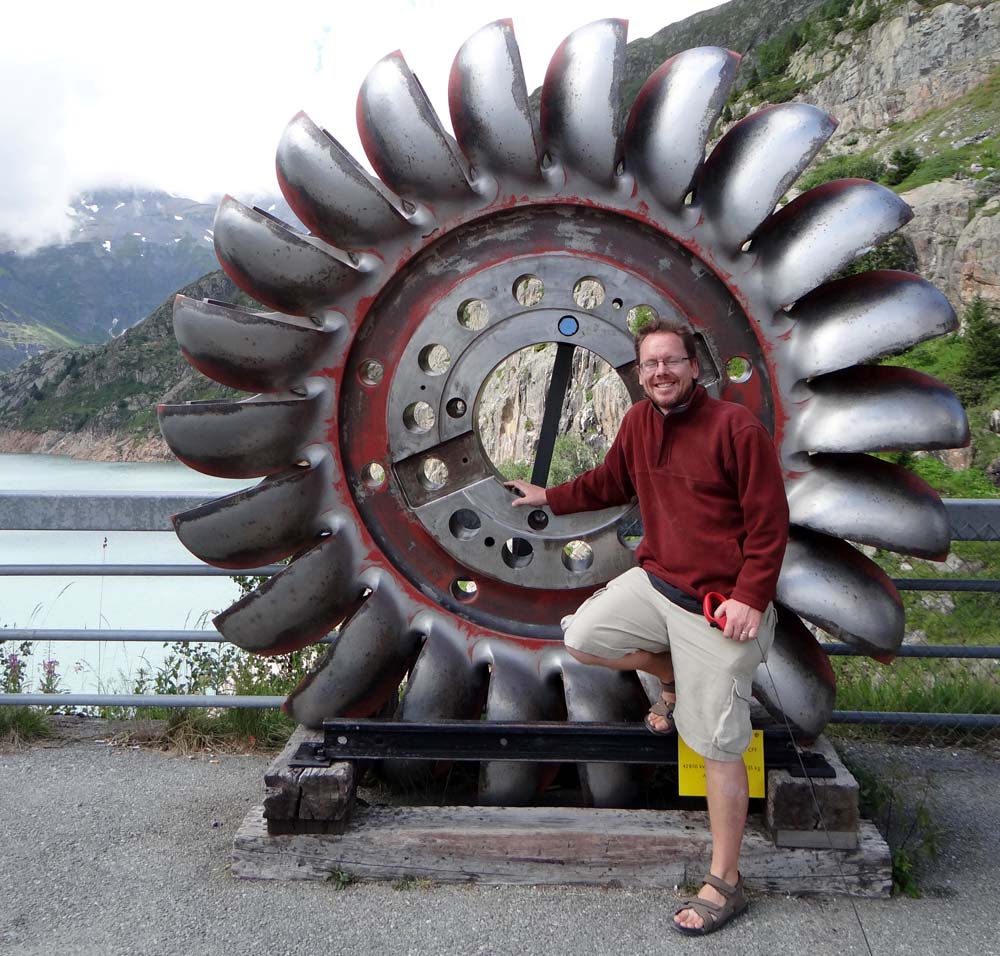 Hopefully the clouds will clear up tonight so we might get to see a few shooting stars, plus we'll get an uninterrupted view of the mountains in the morning; it always seem to be clearer here in the mornings. So another huge thank you to Mandy and Todd for recommending this place, it's perfect.

Ju x