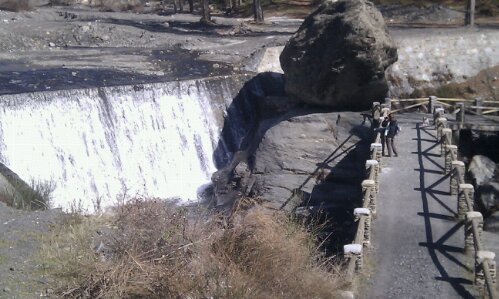 We're here: 36.93960,-3.36190. It's the car park at one of the white villages in the High Alpajurras, Pampaneira.
Weather: sun.
John, a veteran motorhome chap we'd met in Morocco, told us: stay away from the coast in Southern Spain and you can freecamp everywhere. We're finding he was bang on correct. We're in the village car park tonight, which tourist info tells us is free, although we coughed up a whole €2 as a voluntary donation to the town. We're 1 minute from the village shops and restaurants.
Our day's been lazy, with a wander around the village, a walk down along the river and a menu del dia at a local restaurant, accompanied by a beer and a local mog after scraps. The sun has shone and although this is firmly a tourist town, there are few of us tourists knocking about.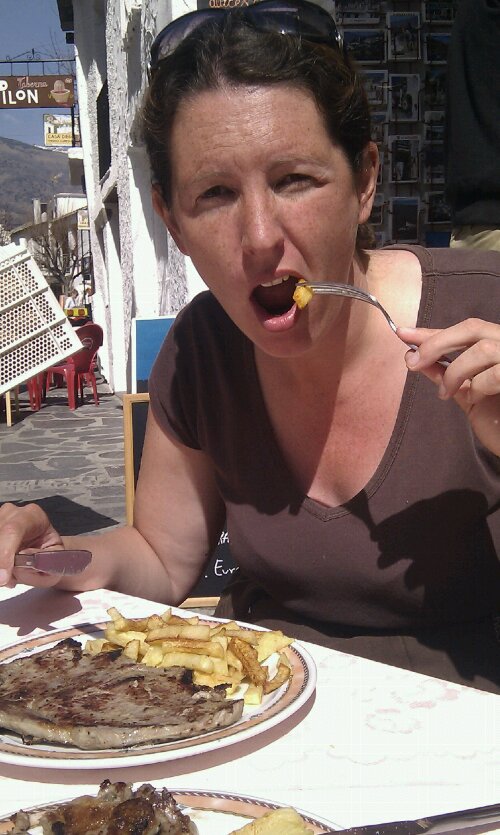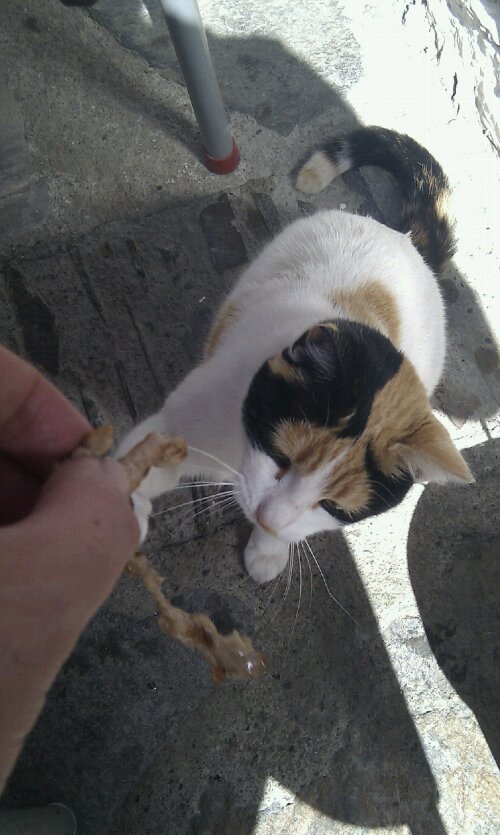 It's been a relaxing day, this place is chilled out; given the amount of hash being smoked we're not surprised. Although saying that, we now have the entire village teenage population (if you watch Still Game: think neds!) playing about in the car park. We're the entertainment it seems (there's really nothing else around here) and a game of knock and run is in progress. We've not taken the bait. Yet. What is the Spanish for 'oi, you lot, I'll tell your Dads'?
These white villages are pleasant little places, clinging onto the gorges running down from the Sierra Nevada. They have the look of the old Moorish towns we saw in Morocco, which they should have since the Moors built them before being ethnically cleansed from the place. There are even old outdoor clothes scrubbing basins with freezing cold water from the river running through them (we suspect the washing these days is done by Hotpoint). The river itself has evidence of wetter times, with trees bent double from a previous torrent, and huge tree root balls ripped up by the water. They're tame at the moment though, mores the pity.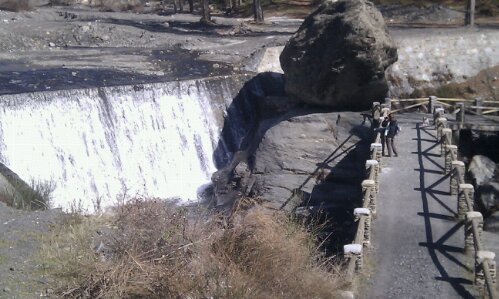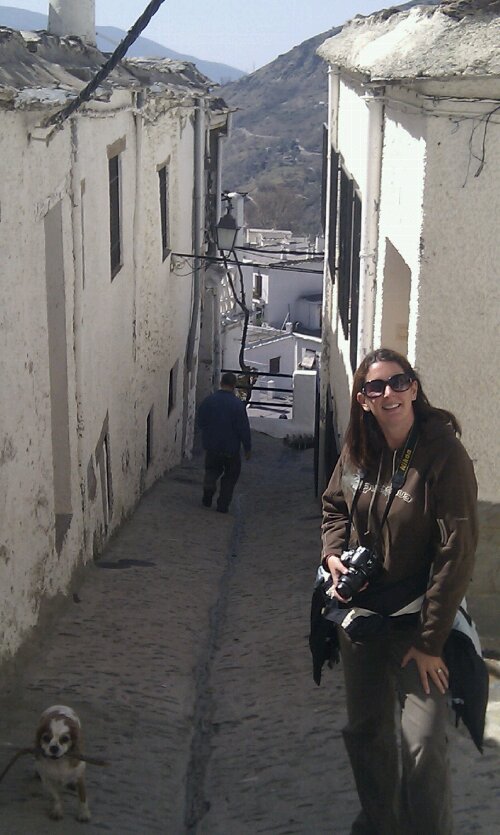 Tomorrow we'll head further east, following the white road along the hillside. The road looks new, probably purpose built for coaches and is easy to drive, despite the dramatic twisting back and forth.
So, the evening desends and, hopefully, the neds have headed off to drink some wine or whitewash something. Talking of wine…
Cheers, Jay