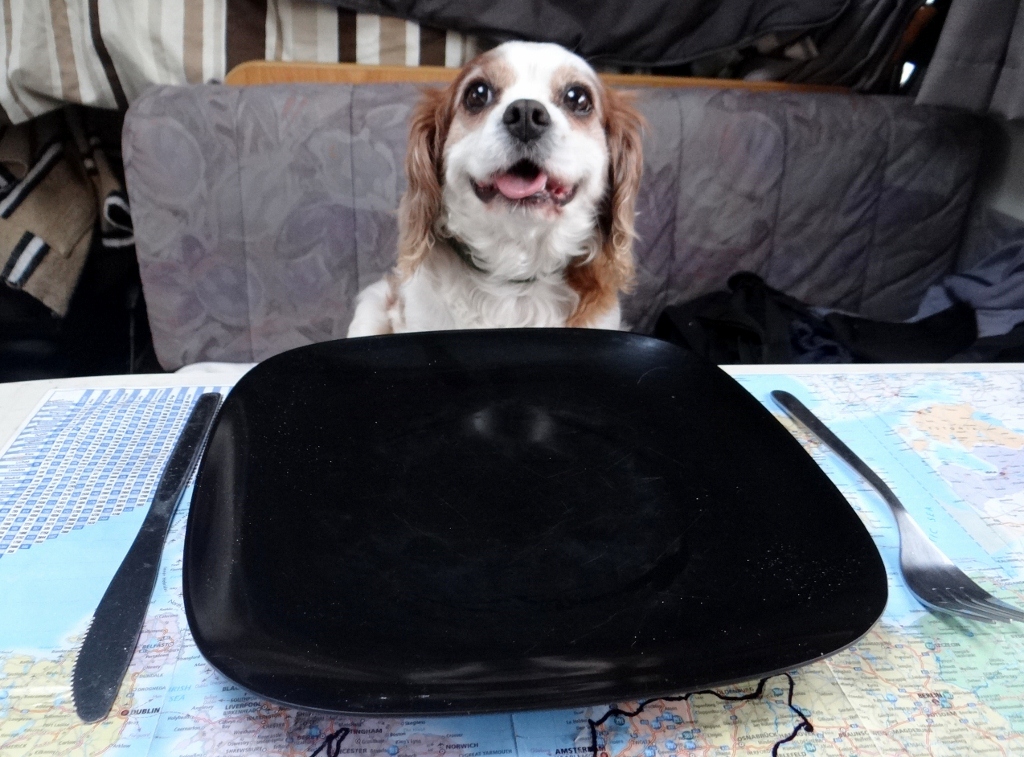 Dave the motorhome hasn't moved, we haven't either. We're all still next to the helicopter landing pad that is the free sosta of Greve in Chianti (N43.59076 E11.31368).
We woke this morning to rain hammering on Dave's roof and claps of thunder, it was 9am and almost dark outside from the rain clouds. It's Sunday and we've had a busy week – Lucca, Pisa, Vinci and Florence – so we figured we deserved a day off.
So, this is us phoning in sick if you will, but without the fake coughs and croaky voice. We're all perfectly well, Jay has spent the day writing an article about our favourite free places to stay in Europe, I'm going through a final proof read of our next book (the full story of our time in Morocco) before it goes off to a couple of friends for an independent opinion and Charlie, well Charlie has been sleeping. He had his paw fur trimmed this morning so he doesn't slide on Dave's floor so much and he's well on the way to recovery, we figured another day of rest will do him the world of good.
We've eaten the last of our British bacon (sob) and scoffed tasty treats all day. In fact the only things different from a lazy Sunday at home were that we both got dressed (Sunday used to often mean pyjama day) and we didn't have the Sunday papers to read, so instead have been surfing the internet.
As the church bells rang an extra peal at 11am the rain stopped for a few moments. I thought about my Dad's father who was killed in Tunisia during World War II. We're hoping to get over there to see his grave early next year.
Hope you've all had a lovely relaxing Sunday too.
Ju x