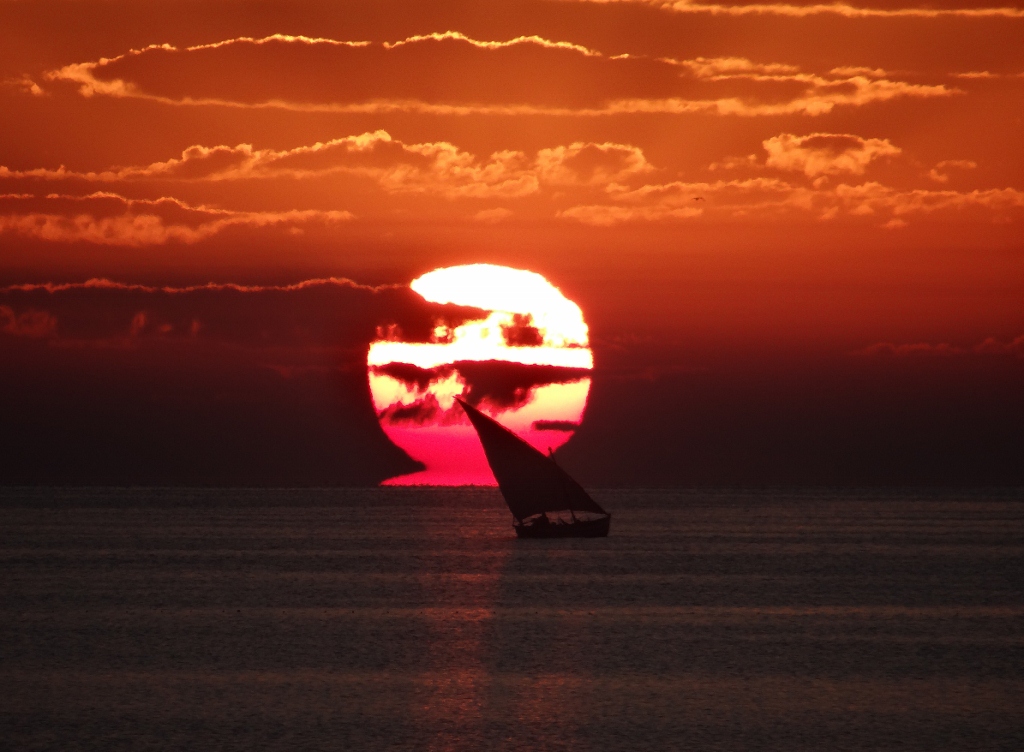 Dave the motorhome's windscreen view has changed very slightly. Enzo and Maria-Rosa, the Italian motorhomers, who were here left earlier today, so we've moved to where they were and out of the playground of Residence et Camping El Kahena (N35.02032 E11.00644).
Werner, the owner of the supersized overlander, and Enzo press-ganged the every accommodating Ismail (the proprietor) into squeezing two more in for dinner last night. It was short notice and I felt sorry for Ismail's wife, the chef. Promptly at 7pm we were all called into the dining room and treated to a four course dinner. Werner – the German – brought with him a bottle of Scilian wine, Enzo and Maria-Rosa – the Italians – brought some Spanish wine, so Jay nipped back to Dave and our last box of Italian Red from Lidl was added to the table. We were also joined by the two Austrians who had arrived earlier in their 4×4 and were stopping in the hotel.
The conversation flowed in topic, volume and language. We were sat opposite Enzo and Maria-Rosa and it was great to see their passionate hand gestures accompanying their words – I didn't realise how much I'd missed it. Sat on the bar in the restaurant were three Chicha pipes, standard fare for any self respecting cafe or restaurant here in Tunisia. Jay asked around if anyone had tried them or not, and before we knew it four were being prepared for us for after dinner.
We started with a bowl of piping hot soup each and baskets full of bread, after which came an egg and tuna salad (tuna being a staple out here, the supermarkets all have at least one aisle devoted to it – how there are so many different kinds I'll never know!). Main course was chicken or mutton with tagine (a sort of baked omlette) and chips. Jay had the mutton and I had the chicken – poor Charlie didn't get a look in, his doggy bag remained empty as we devoured the lot, all washed down with plenty of red wine. Desert was simple, an orange each – they were fresh, sweet and tasty and I couldn't have eaten anything else even if I'd tried.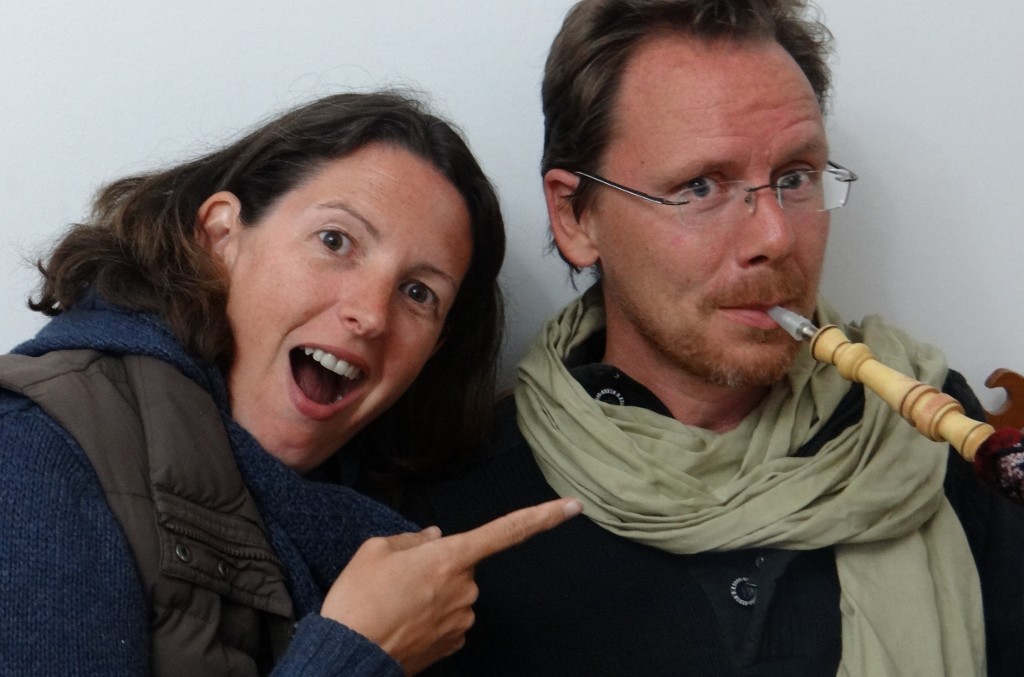 After dinner we moved into the main reception area where there are several sofas to relax on. The small fire, which we'd earlier doubted would ever warm the room, had shown it's true purpose – it was for keeping the fuel for the chicha pipes hot. Stood around the sofas the waist high glass and metal contraptions were ready with tinfoil cones on the top containing hot coals from the fire. Neither of us smoke, so we were very dubious about having a go, but having seen so many people bubbling away in cafes, it needed to be done. Ismail had filled the pipes with apple flavoured tobacco (bitufaah), supposedly the best flavour, and we nervously took it in turns to suck on the disposable plastic end piece of our pipe, while holding onto the carpet covered handle.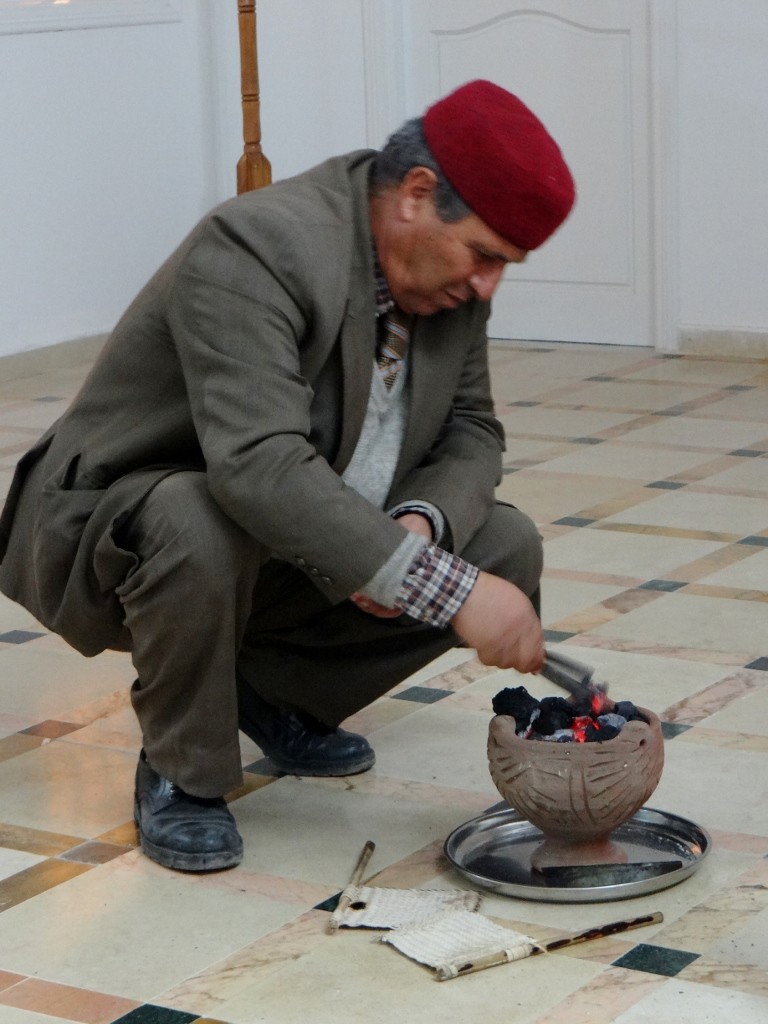 I really don't know what I expected, I guess I thought it would be rough on the lungs, hurt the throat and make me cough. I've still got a cough from the bug I had ages ago, so I did cough, but no more than I did drinking the wine! The cool smoke filled my mouth with a really nice flavour. If you'd asked me what it was I guess I would have guessed apple eventually, but it tasted more like an apple drink than an actual apple. The smoke was cool so didn't burn or hurt as you sucked it in and as it was only rough tobacco it had no effect at all, apart from being a great photo opportunity.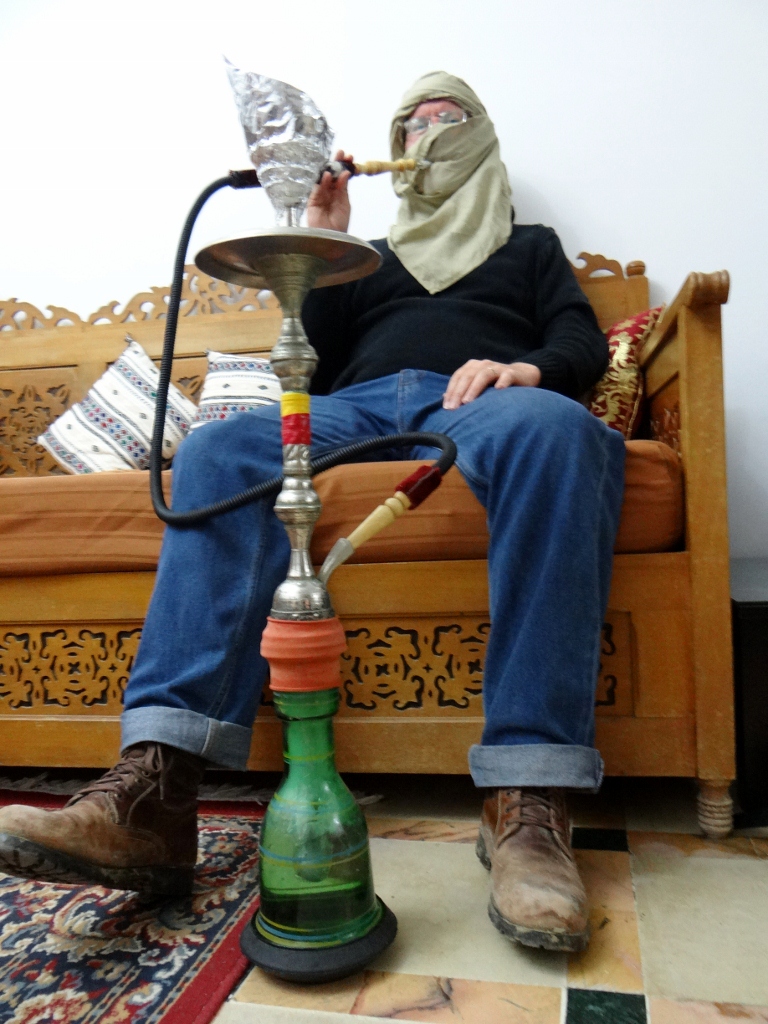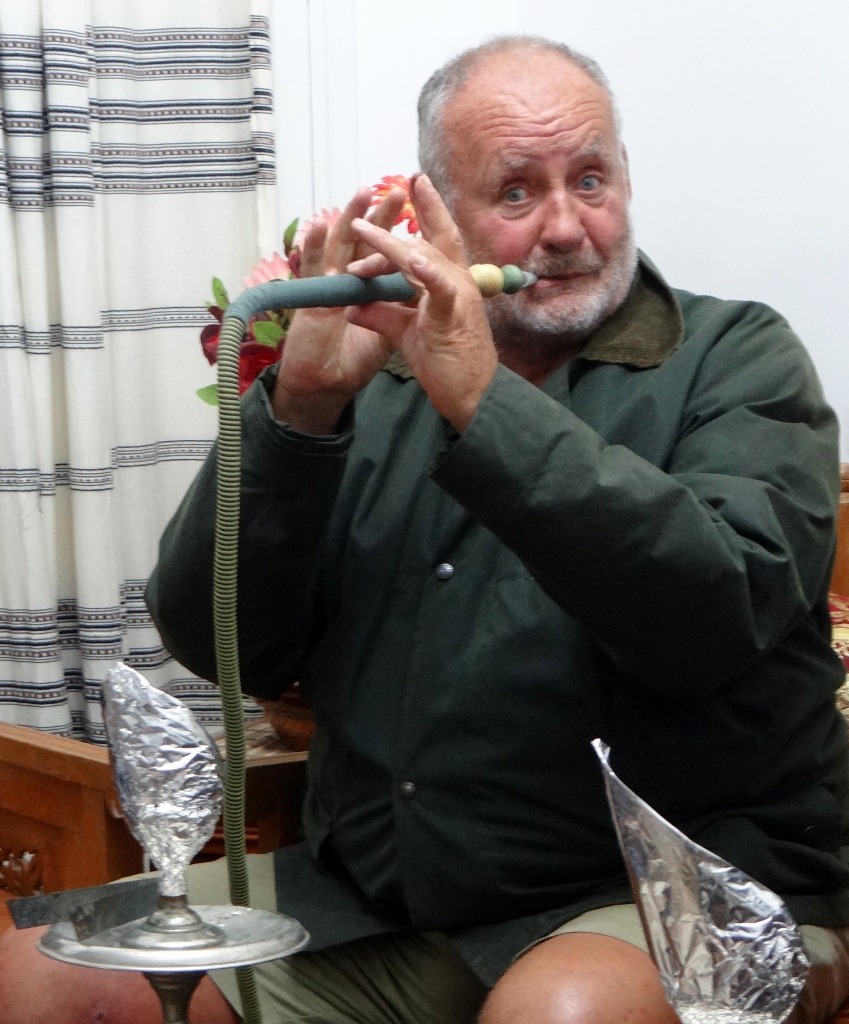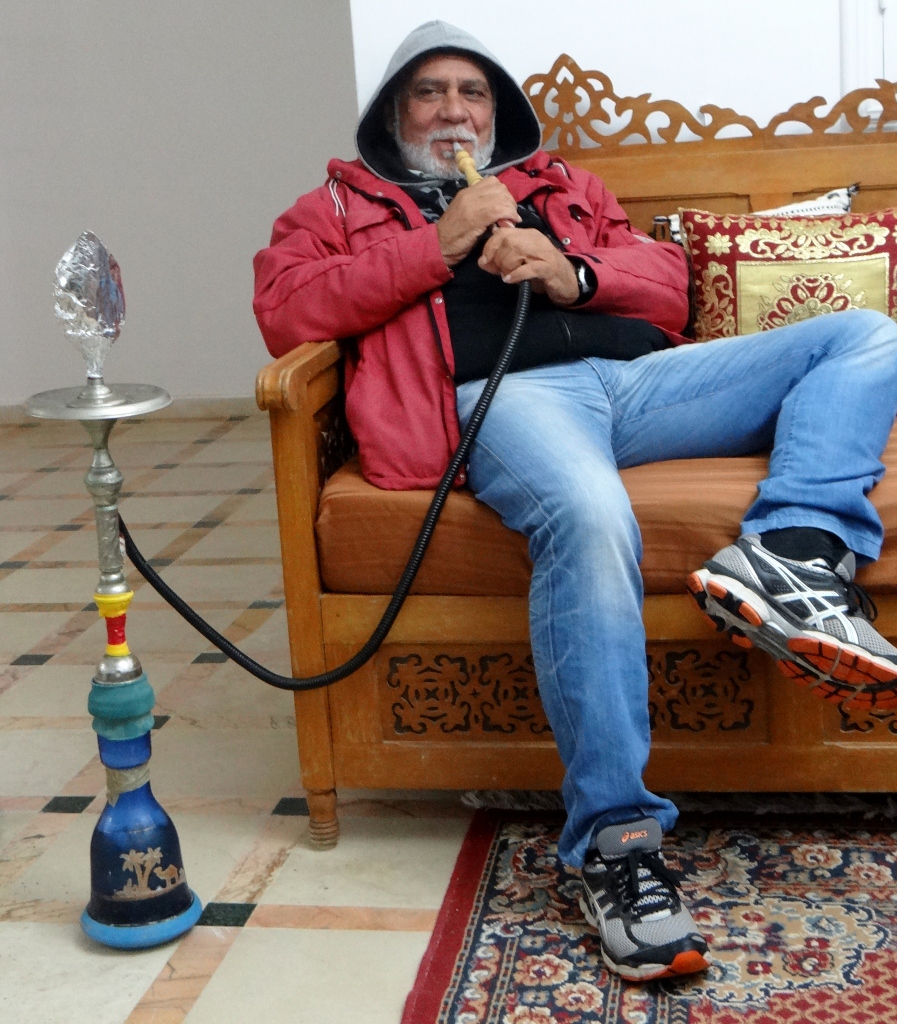 Ismail's Uncle joined us and it turned out he used to work for several of the oil and gas companies here, before ending up working for British Gas, until stress caused him to retire early. It's strange to think that people have the same problems the world over with work, but when you're stressed up to the eyeballs in your job you think you're the only one. Speaking perfect English (along with several other languages) he helped the conversation flow more smoothly by translating. The Austrian's disappeared up to their room and returned with a 5l box of Italian red wine, and when that ran dry (don't worry it was already opened) Enzo brought a couple of bottles of Prosecco from his van.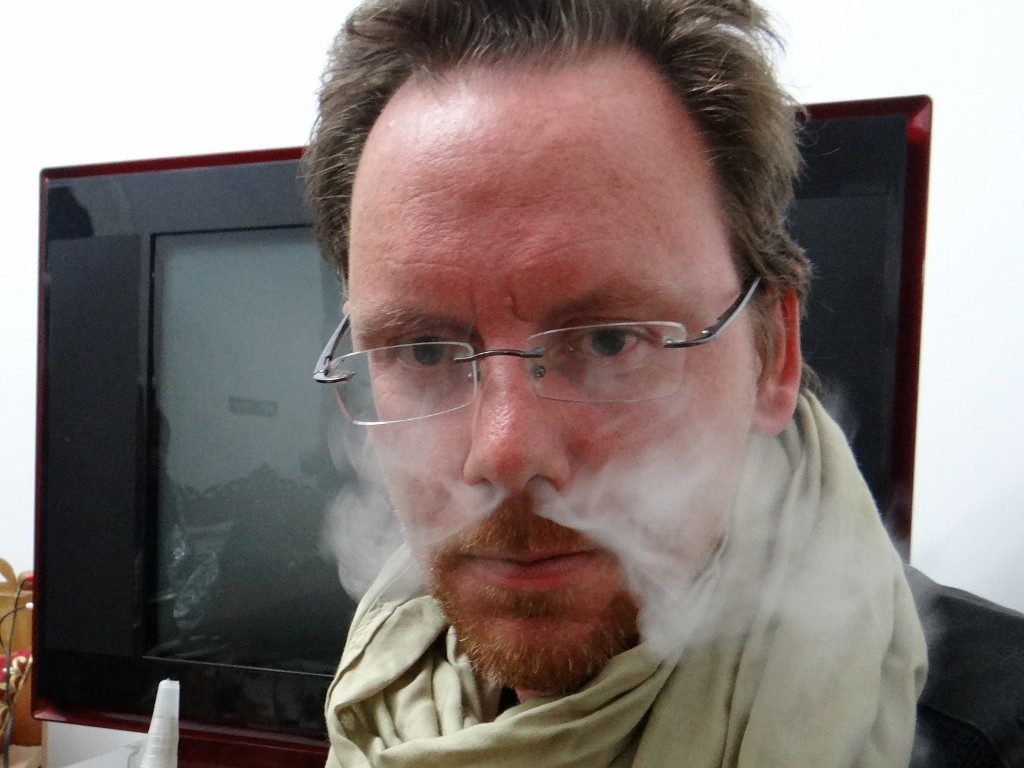 It was just after midnight when everything was empty, the pipes were going cold and I was feeling the need for my bed. All night I kept waking up to see if it was getting light, and eventually at 7am the sky was pale blue and the sun was just below the horizon. Quite badly hungover I slipped out of bed, grabbed the camera and nipped outside to watch the sunrise over the sea in front of us – it was beautiful. A couple of fishing boats were kind enough to be out and just passing in the right spot for a perfect photo too. Then once the sun was in the sky, I climbed back into bed and slept for another couple of hours.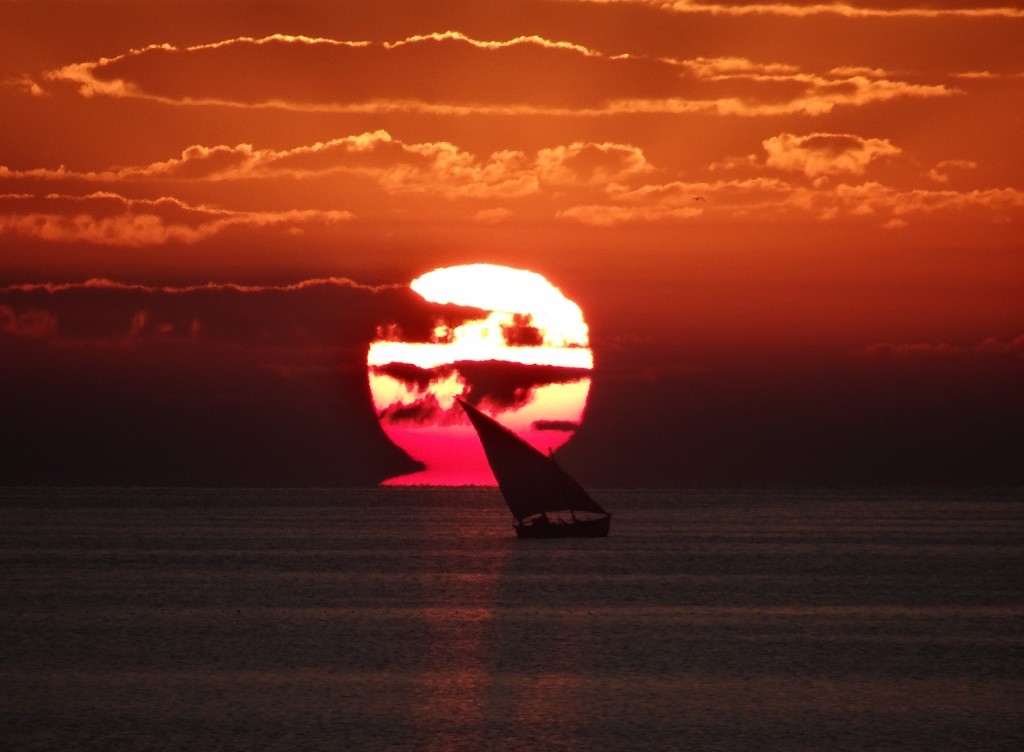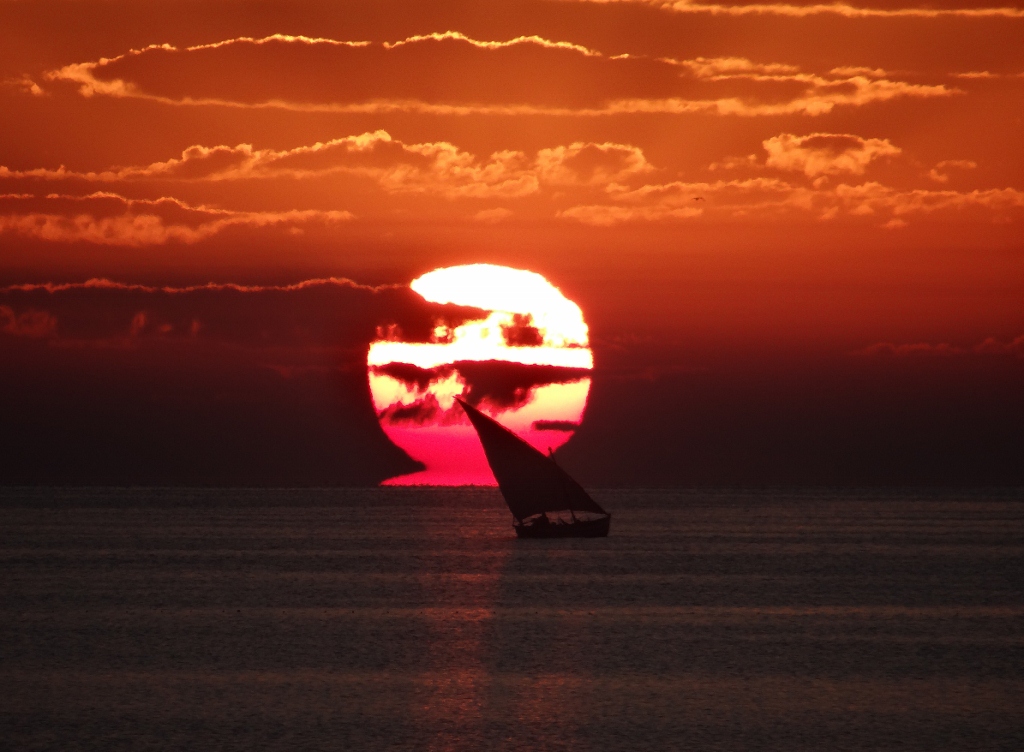 Waking up the campsite was a hive of activity as two of the vans were leaving today (there are only 4 of us here). USB sticks with photographs from last night were passed around and farewells said. Suddenly it seemed very quiet, so we had some breakfast and sat out in the sunshine. The rest of the day has been equally relaxing. Werner came over and showed us some of his photos from his travels, Jay got some more work done, I got an article written and sent off. Chicken cous-cous was masterfully created by Jay for lunch so we could have a quick and easy tea tonight.
The results of our 'Should Jay cut his hair?' poll were counted and I should have taken the scissors to it today, but time just slipped away from us and before we knew it, it was dark. So, the mop will be going soon, and it's down to me to do it – wish me luck!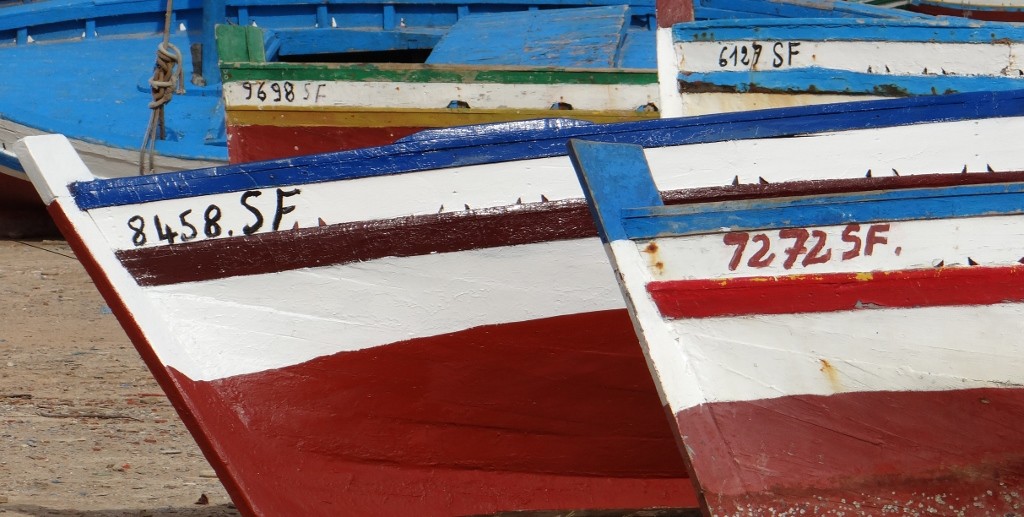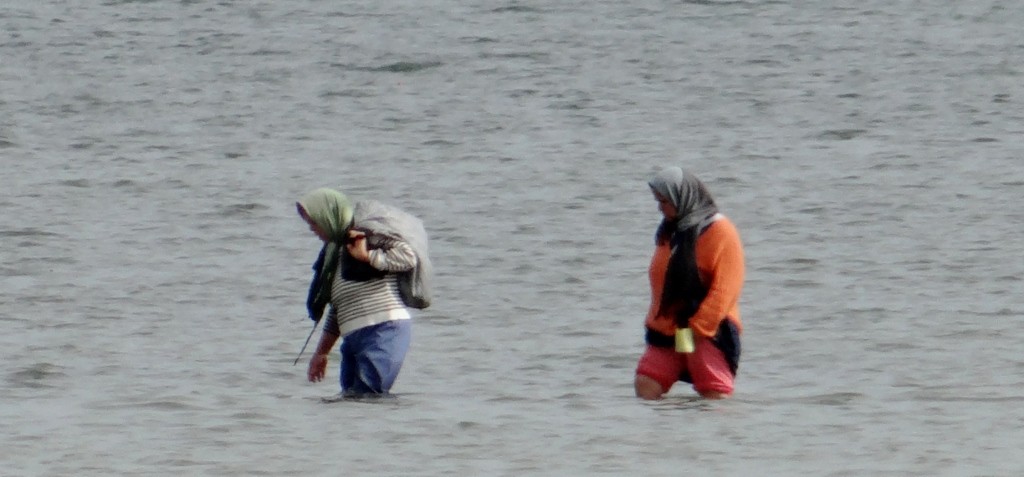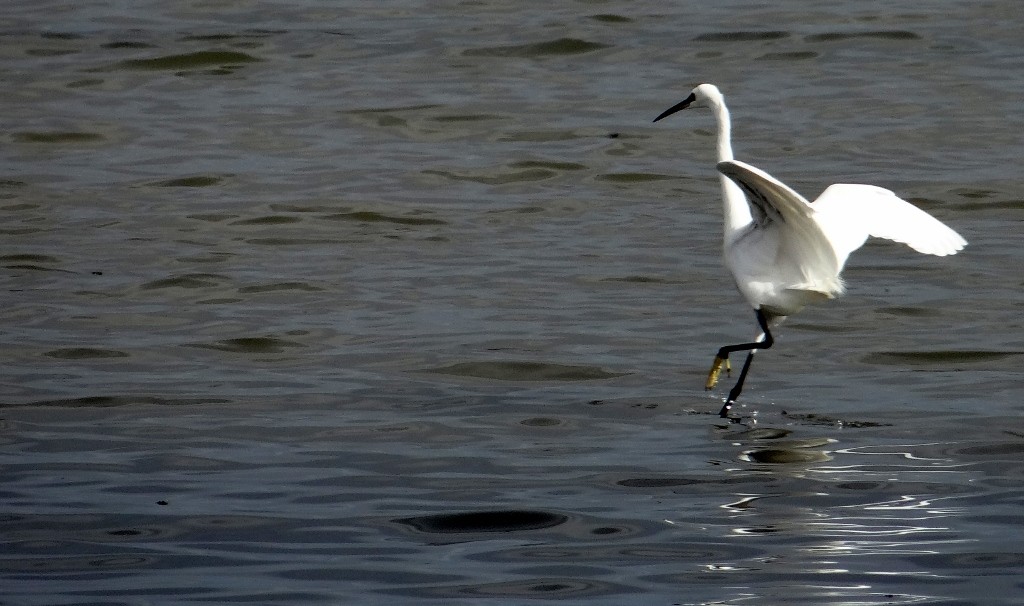 After a stroll along the beach Werner knocked on our door asking me to come and look at some vegetables. He's prepared several pans worth, dinner is in his adventure wagon tonight. We're cooking up some beef from the freezer (slowly as it's Tunisian stuff and a bit rough) to take with us. But no pipes tonight, we tried them once, but I think we'll stick to wine only in the future.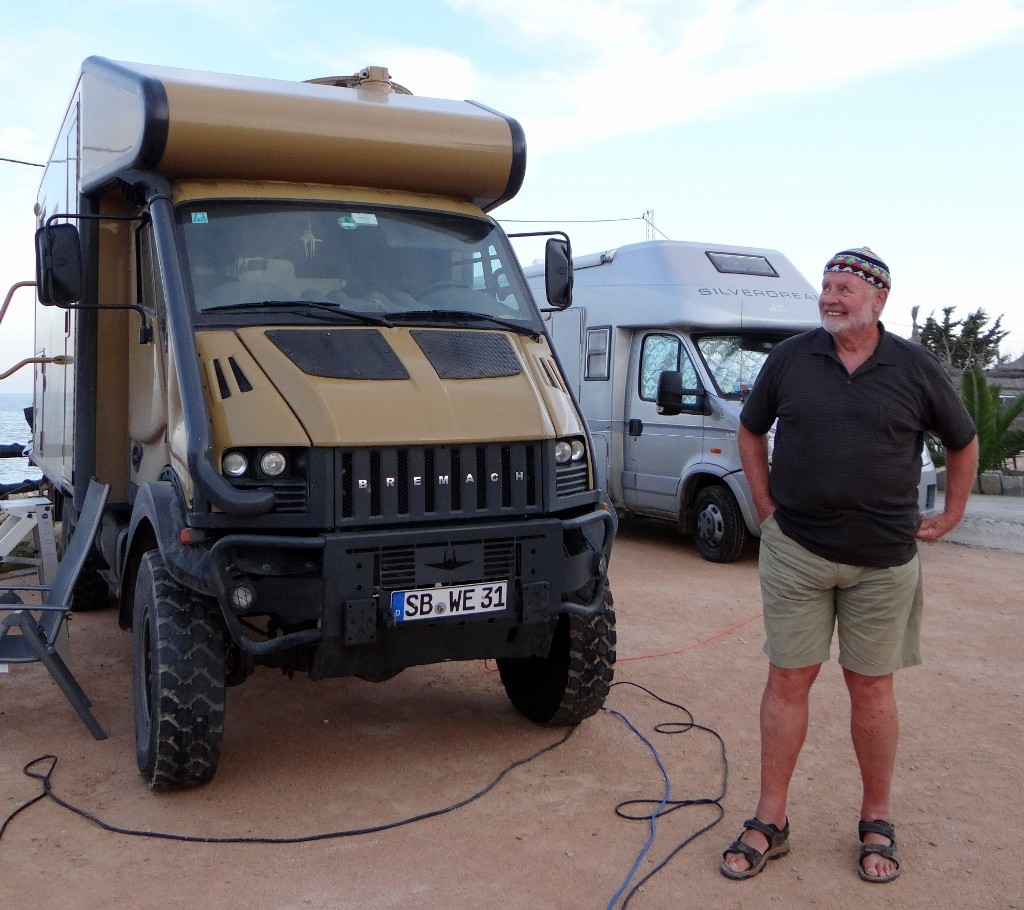 Ju x