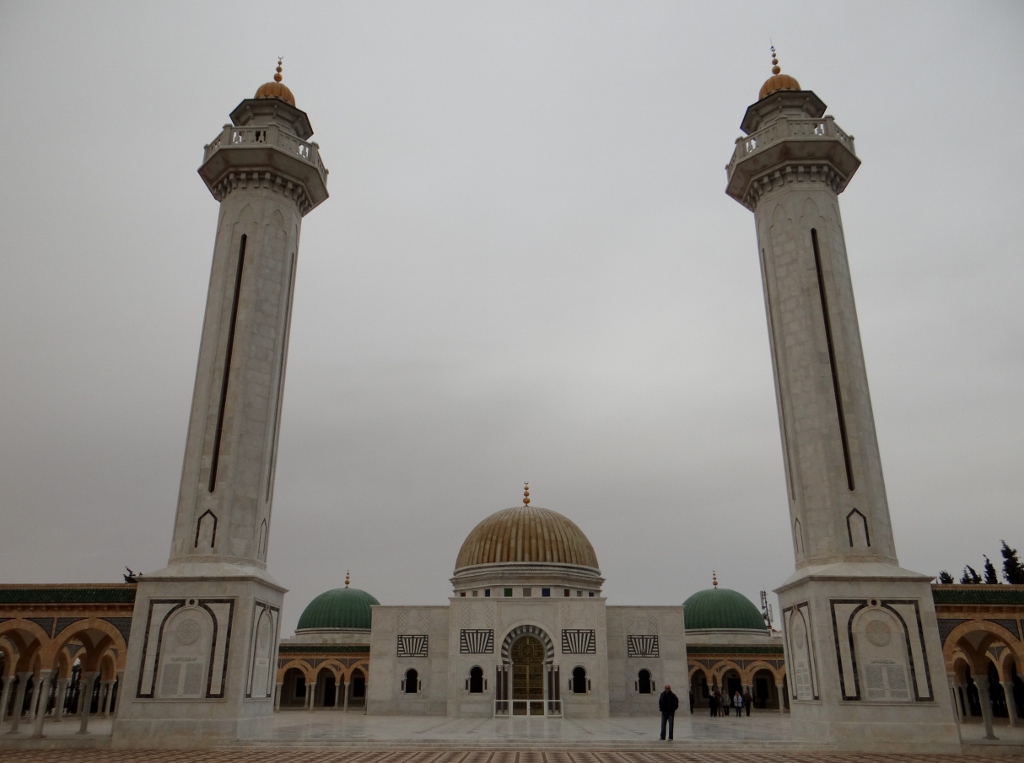 Dave the motorhome has a sea view out of his windscreen, Monastir Ribat is visible from his passenger window and behind him is the marina of Monastir filled with expensive French and Italian yachts. We're parked in a car park of the marina Monastir apartments (N35.77857 E10.83373), their security guard was happy for us to stop here for only 5TD (€2.50) a night.
Last night all the gates were locked for our car park at El Jem, but one side of the car park was an entrance to a bar, and we could escape on foot through it. We ventured out and made it all of 50m before we saw 'Fun Food' a new looking takeaway place. I ordered pizza, Jay went for the Mixte (mixed grill) and it was all freshly prepared in front of us as we sat under the TV showing a Tunisian drama (at least I assume it was a drama, the men in Fez type hats were looking very serious). Back in Dave we unpacked the brimming carrier bag. At just under 10TD (€5) in total we both ate very, very well.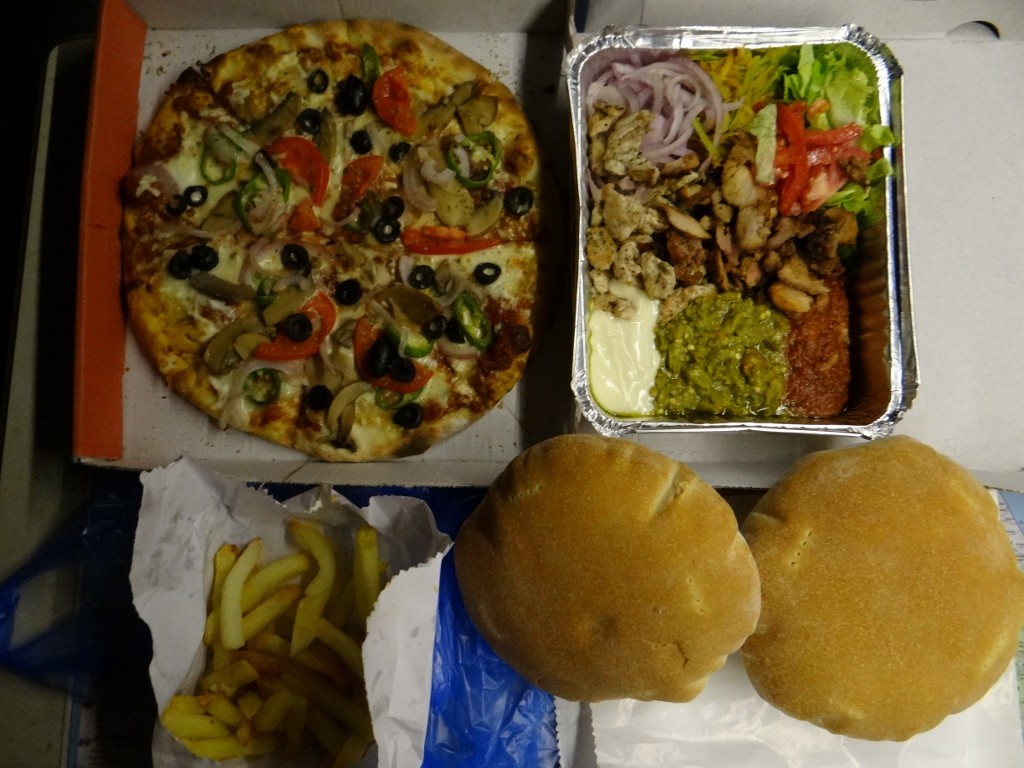 With full bellies we slept like logs and when we woke at 7am this morning to find the gates all open. Jay's hair was finally cut and an uneventful drive took us to Mahdia.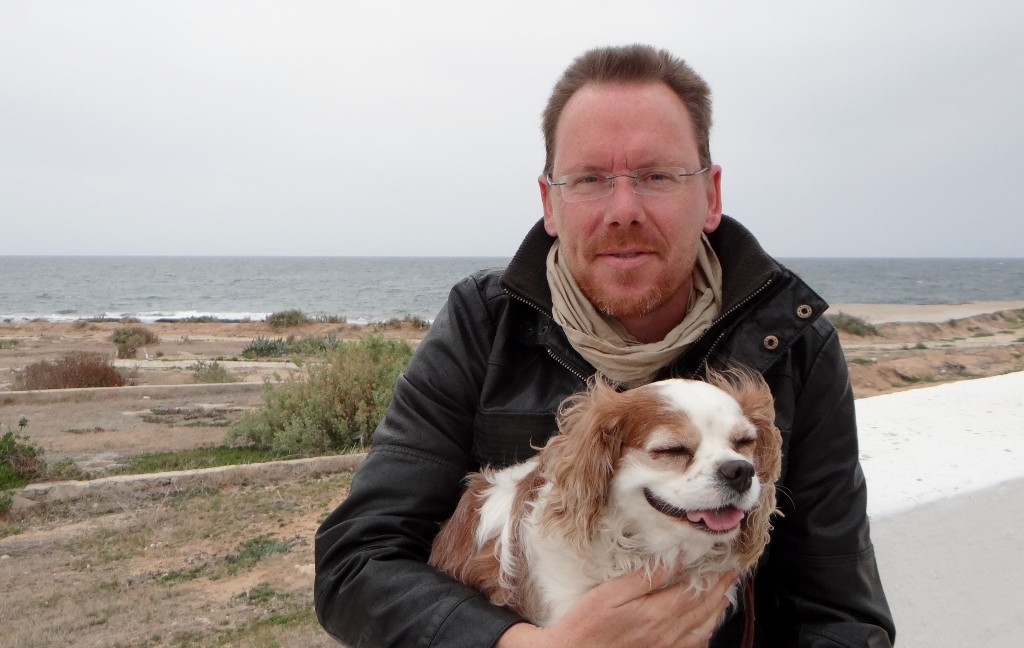 We hadn't found details of any places to stay there so we took a punt and drove to the Youth Hostel. Arriving we knew we had lucked out, there was no car park obviously belonging to the place, and the nearest one was packed full. So we switched to Plan B and left Dave in a side street while we looked around Mahdia for a couple of hours.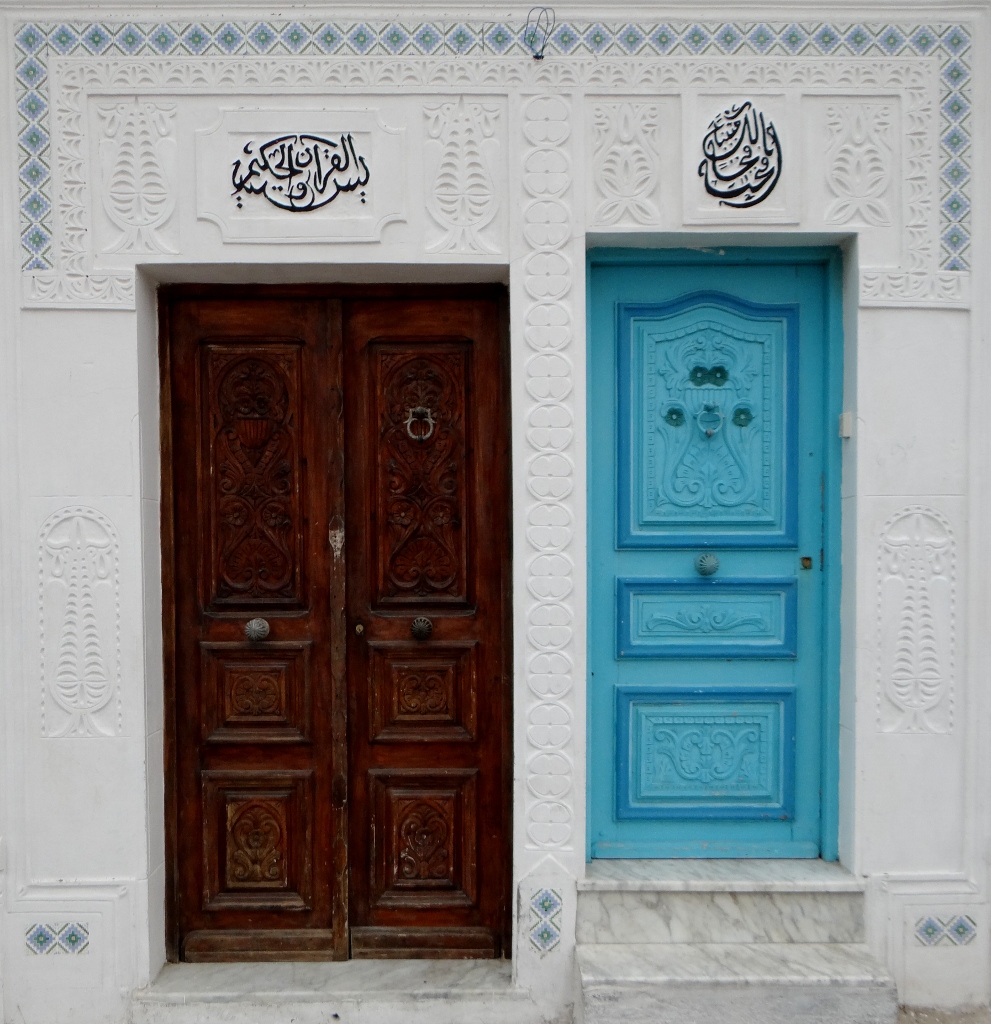 Mahdia is on a narrow peninsula, a massive wall used to separate its mosque, harbour and palace from the rest of Tunisia in a formidable, and often fought over, fortress. Eventually in 1547 the pirate Dragut made it his centre of operations, so the Spanish stormed it in 1550. To save them from having to come back, they tore down the walls and since then it's been a peaceful fishing port and filled with weaving workshops.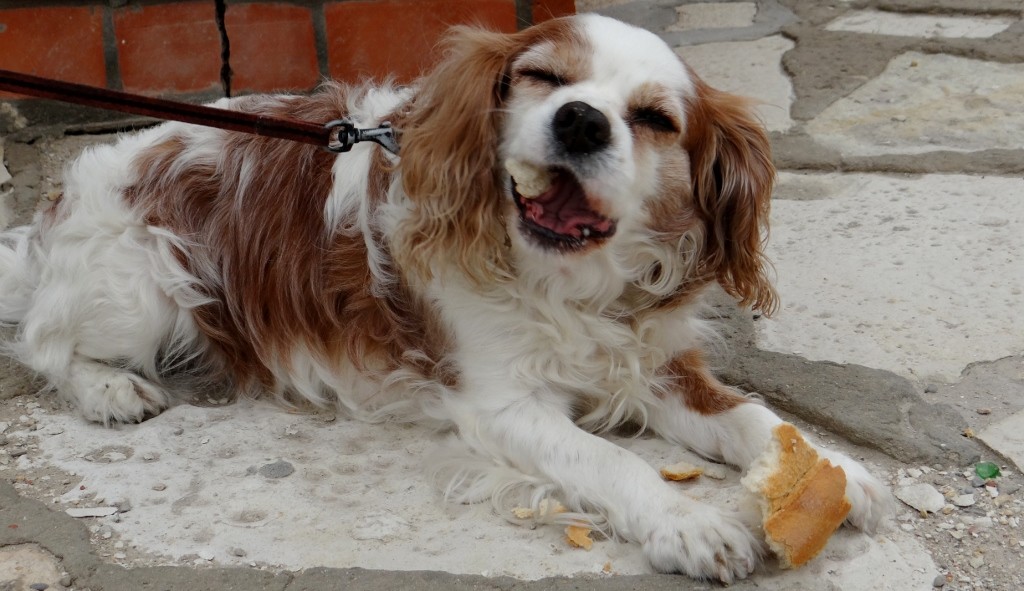 We strolled through the medina and around the peninsular, the end of which is a massive cemetery; graves stretching across its width, looking out over the sea. Walking through the graves a young man dropped into step alongside us and started talking to us, I could tell he was after something, so I played the English card, 'What's that? No, Sorry, don't understand. Only ENGLISH!', Jay unfortunately slipped in some French and bore the brunt of the pestering. When this didn't work the man turned back to me, at which point Jay purposefully told him to leave his woman alone and go away – chivalry is not dead in our motorhome!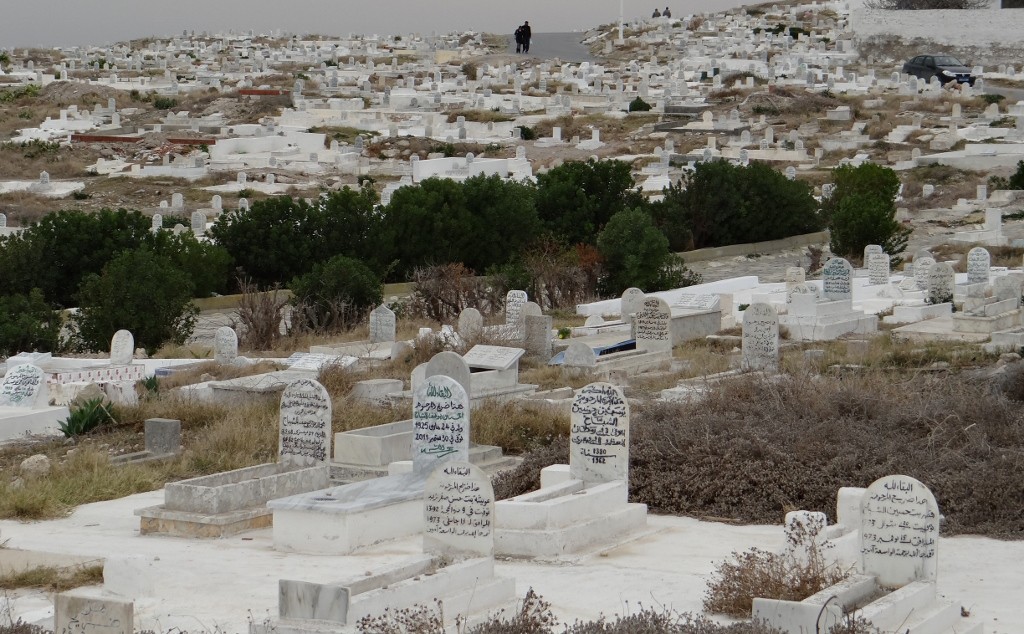 Back in the town, and free from our beggar, Jay went for a look in the local market, appearing out of another door five minutes later with a white carrier bag, tell tale circles around its base revealing he'd bought an octopus before he had chance to tell me. He's fancied octopus since we'd heard that its a big seller in the Kerkennah Islands which we never got to, and he seized his chance. He's watching a video on You Tube as I type this, telling him what to do with it. Looking at the size of the thing, it's octopus for tea for the next week – any octopus and carrot recipes will be greatly received (as we've picked up another load of those too!).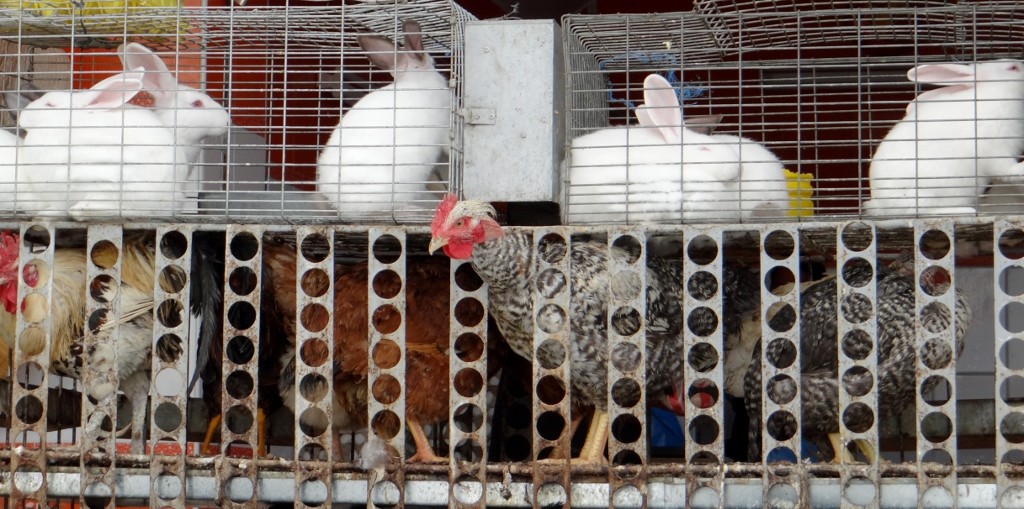 We'd heard the thud, thud, of the looms being worked as we'd walked around the medina, I decided this was the place to buy a souvenir or two. Walking past the main shops we found one with looms in the back, so at least everything wasn't bought in from China! I looked around for a short while pretending not to be too interested, the owner explaining in French how wonderful things were. Jay stood outside by the door translating for me. We found two blankets in the huge piles that we both liked, a cream cotton one and a red velour one (not sure if it's cotton or synthetic, but it felt nice). The owner priced them up for us, 50TD for the cream 'better quality' one and 40TD for the red one. Jay asked the price for both and it came down to 80TD. A bit of fun haggling later with only one pretend threat to walk away and we left with the blankets for 70TD (€35). We probably paid quite a bit over the odds, but we're happy with the price and so was the shop keeper – that's the fun of haggling.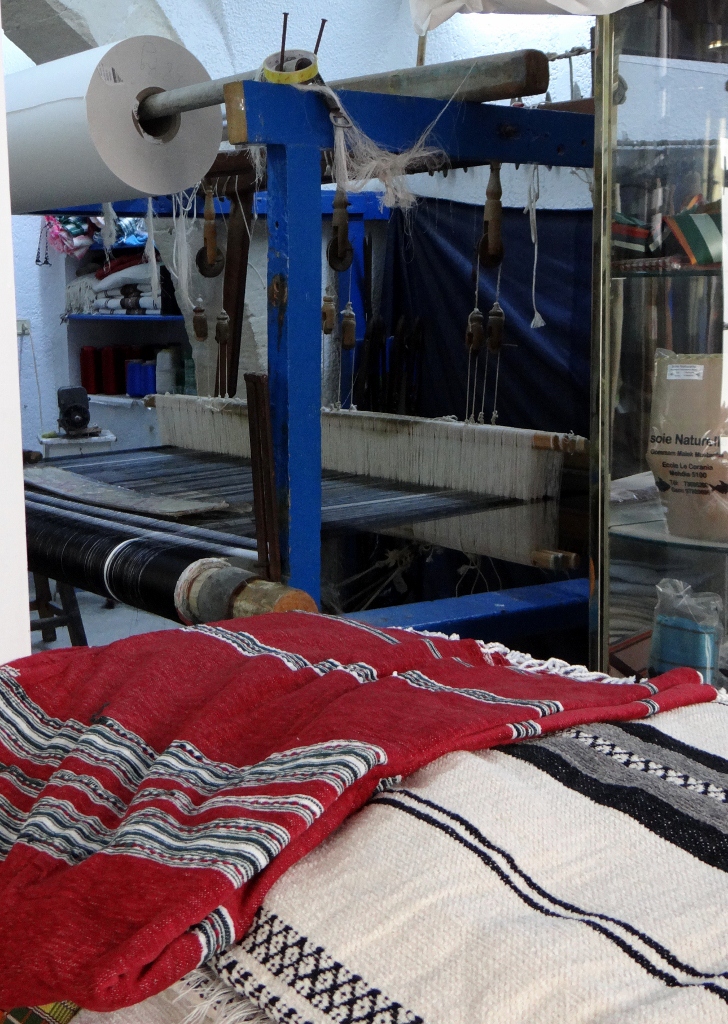 Laden with our purchases we headed back to Dave and headed north along the coast. Jay was getting frustrated with the driving, the volume of traffic has increased as we've come north and the level of patience decreased – everyone wants past us, even if it means squeezing past in the most ridiculous places. Seeking refuge in the first turning towards the port it looked like a dead end, a barrier blocking our path. I jumped out and found a security guard in a hut and asked if we could sleep here, 'For money?' came the reply.


We left Charlie sleeping in Dave and walked around the marina, marvelling at how the other half live. A leaflet tells us we could rent a three bed-roomed apartment overlooking the marina for only 60TD a night at this time of the year (going up to 150TD in summer). The beach looked lovely and the place is fairly central so for a week in the sun for 6 people it could be a right bargain – if you can put up with the rubbish everywhere!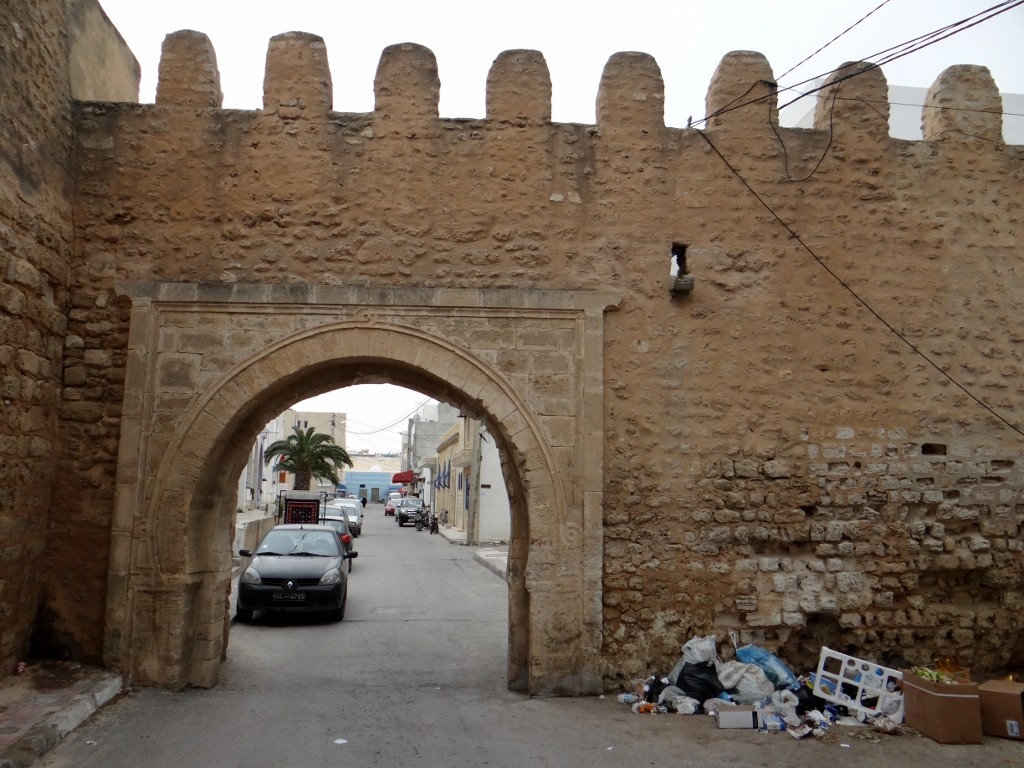 Every town we've been to since we arrived here has had an Avenue Habib Bourguiba, who was born here. He led Tunisia to independence from France and was President of the country from 1956 to 1987 when the new Prime Minister Ben Ali (who himself was ousted during the Arab Spring Uprising two years ago) seized power in a palace coup, had Bourguiba declared senile and forced him into retirement. As he was opposed to Ben Ali, he was placed under house arrest in his home here in Monastir and died here in 2000. Since then a large part of the town has been razed to make way for monuments to him. A mosque, statues and a huge Mausoleum just behind the marina.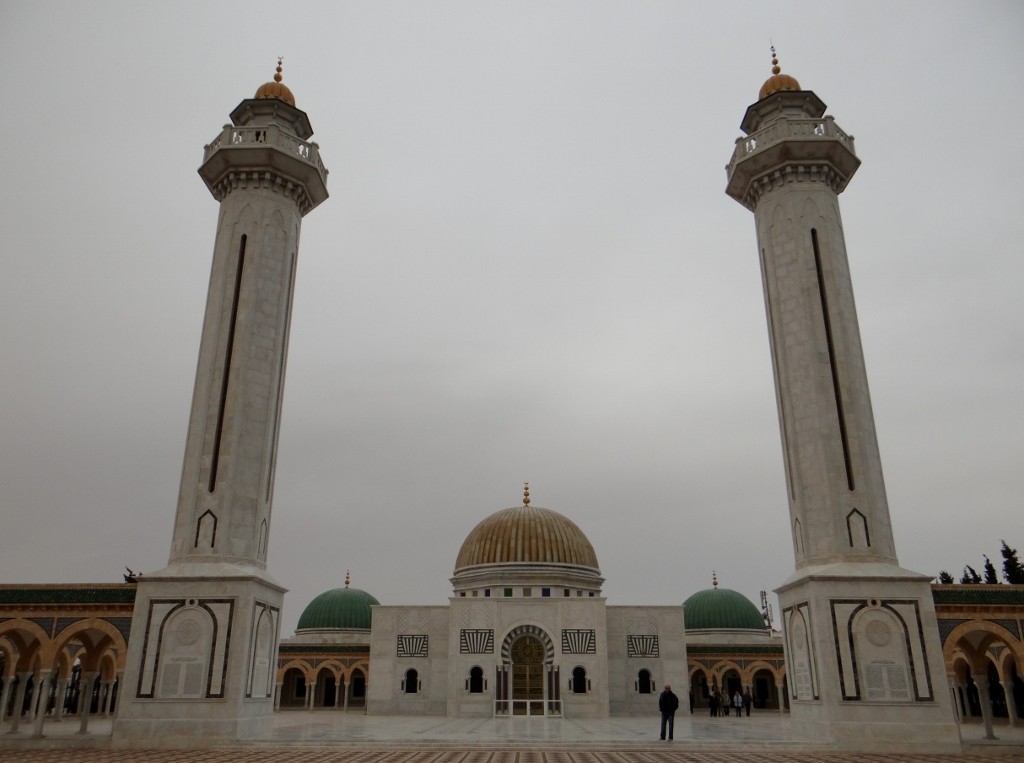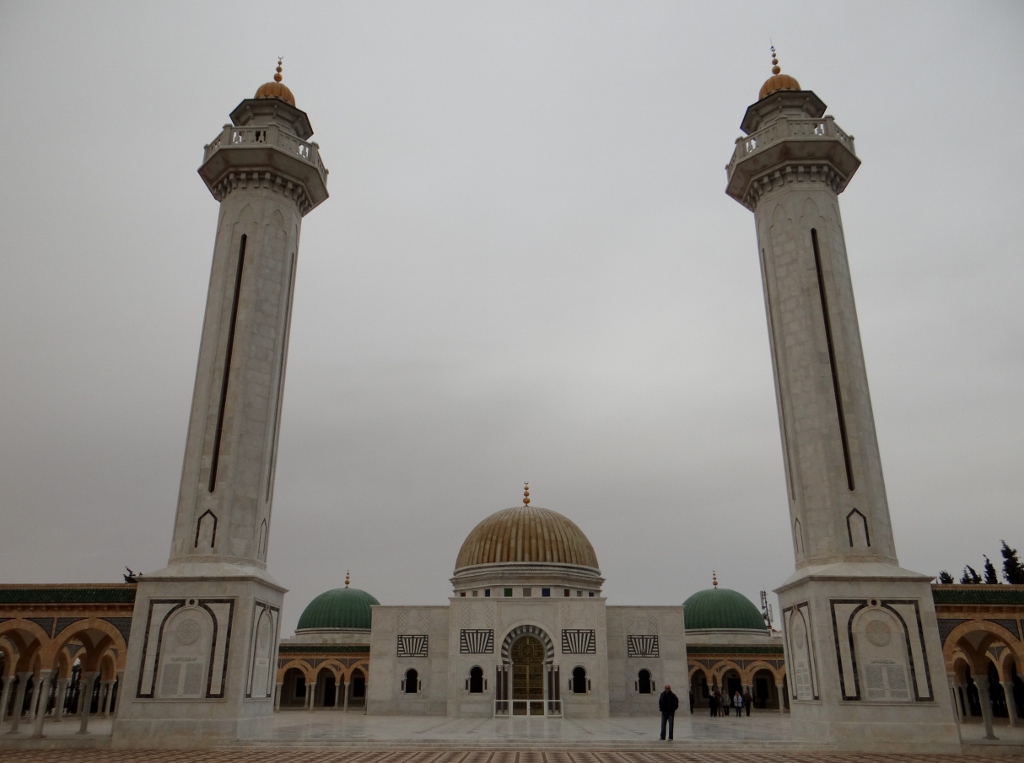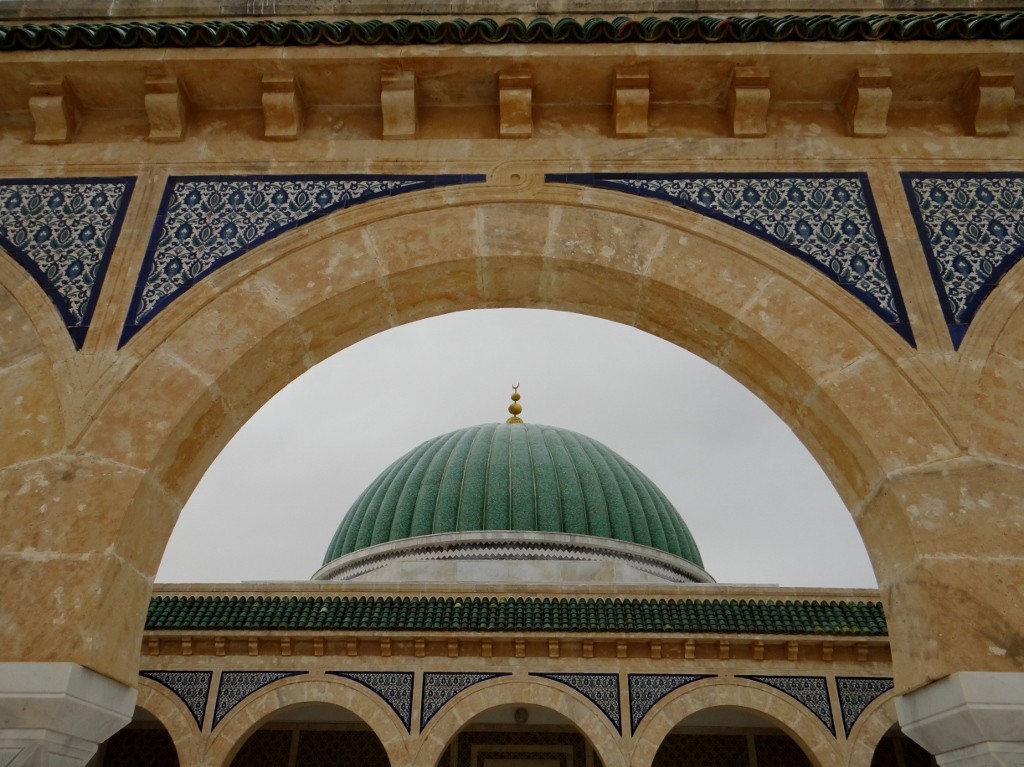 Walking inside the security guard followed us in and asked if we had any questions as we wandered around a room containing photographs, clothes and other items of Bourguiba's. We were happy just looking so he wandered off and opened the locked gate into the main part of the building and ushered us in. Under the main dome of the building in a circular room Bourguiba's body lies in a marble sarcophagus under a massive Italian chandelier. Two other domed rooms contain the resting places of his close family. It was a really beautiful place and strange to see it after weeks of passing dusty graveyards covered in blue plastic bags.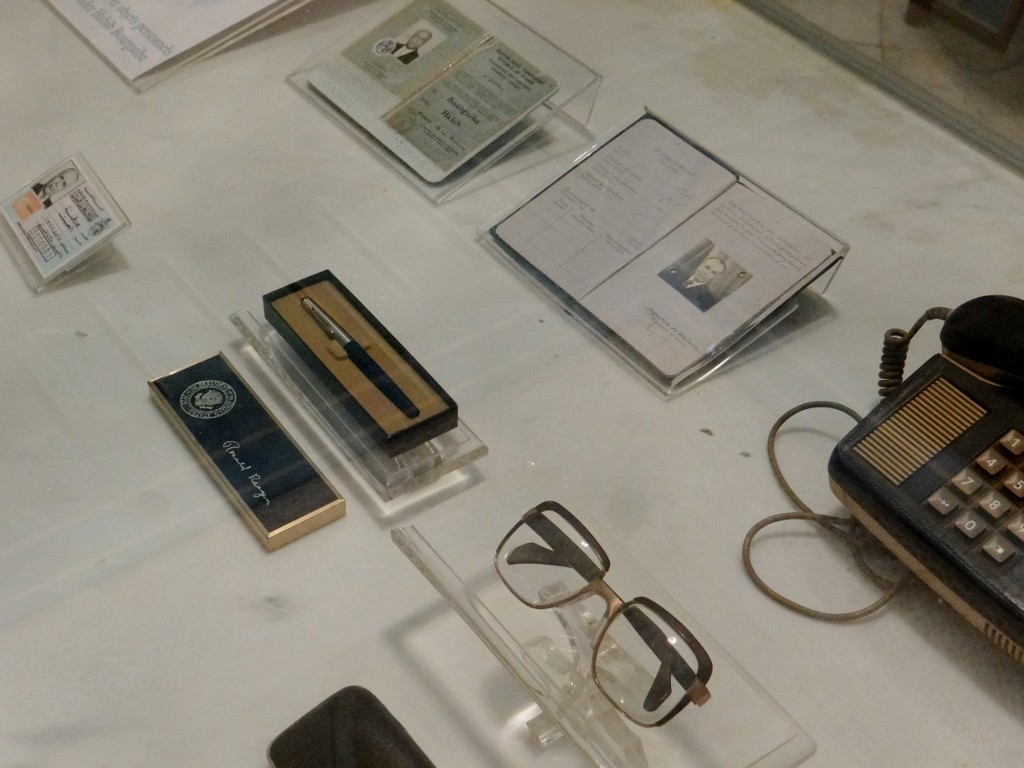 A quick walk around the medina brought us to a supermarket where we bought a few bits. Jay stocked up on alcohol free beer (which he is getting a taste for – good job as we still haven't found anywhere that sells the real thing) and I indulged in some galaxy chocolate, a little taste of home. Lugging 6 litres of milk and our other stuff back to Dave we quickly walked around the outside of the Ribat, with a promise that we'll have a proper look at it tomorrow – after all it was the main thing that brought us here!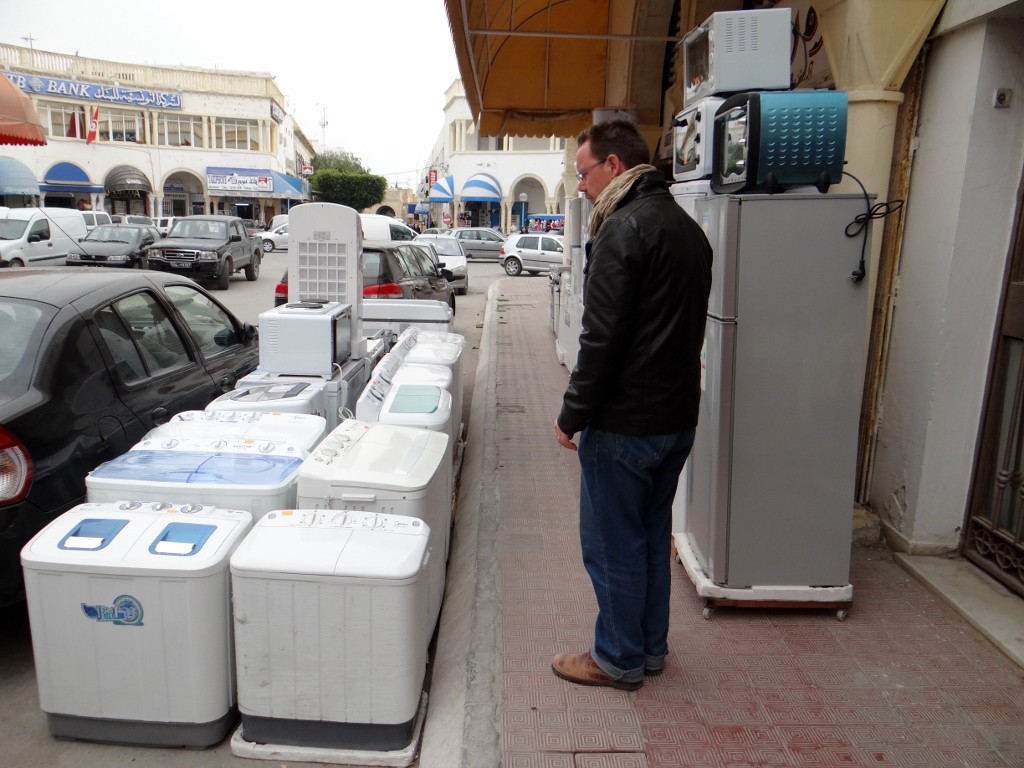 Ju x