Dave the motorhome's feeling unduly smug ((N46.15521 E5.59620)). He's made it into a rather nice lakeside French aire, in August, which appears to be the month where motorhomes pop up in France like damp forest mushrooms, they're everywhere! I spent most of this morning pre-occupied with the idea we'd find the town here packed full of motorhomes and have to go elsewhere, unless we got here by 1pm. Turns out (a) the town's made another parking area available for the same price per night (€7.50), so there's loads of space and (b) the cut-off point for the best spots was actually about 5pm today. Since then maybe 6 or 7 vans have been and gone. The other parking has shade though, so would be better if the weather were better.

Rain splattered Dave's roof this morning, waking us and keeping us in bed at the same time. It didn't ease off, so we gradually peeled off the bed clothes, ate our pain au chocolat and appley-shoe (as Ju's named her favourite apple-based pastry) and set off. Our 'All the Aires France' book, now several years old, had decreed the parking area at Nantua to be a pretty one, and with our sat nav expecting us to arrive in 2 hours (hmmm, which means more like 3 hours for Dave), it was the right distance away.
The rain eased off as we cruised. We're using a 2005 map for France, an aged thing, and my favourite of all of our collection of maps. It's big, like a broadsheet. Each page represents a decent area of country, and it has a huge array of points of interest printed on it in red, although invisible unless you deliberately look for them. It's also falling apart (Ju's in the process of repairing it as I type, a needle just broke as she tried to sew it up). The roads we were on were green, Departement roads, I guess the equivalent of a UK B road.
For an hour we drove, through pasture land into which the occasional stunted interloper of a wheat field tried its luck. It seems the earth here's more suited to growing cows than crops. The map shows the Jura mountains should be rising up to our left, but low cloud and a probably over-exaggeration of hilliness meant we saw nothing. The road kept me fully occupied though, swinging about, bends tightening half way having me shoving a sandalled-foot down on the brakes and cursing. Some poor fella didn't get the balance of speed and prudence right, his car left stranded mid-road after it'd bounced off a rock race some time before we arrived. The sight of it eased me off the accelerator, probably to the massively increased chagrin of the following French folks, but hey, I'd rather they be mad at me than dead.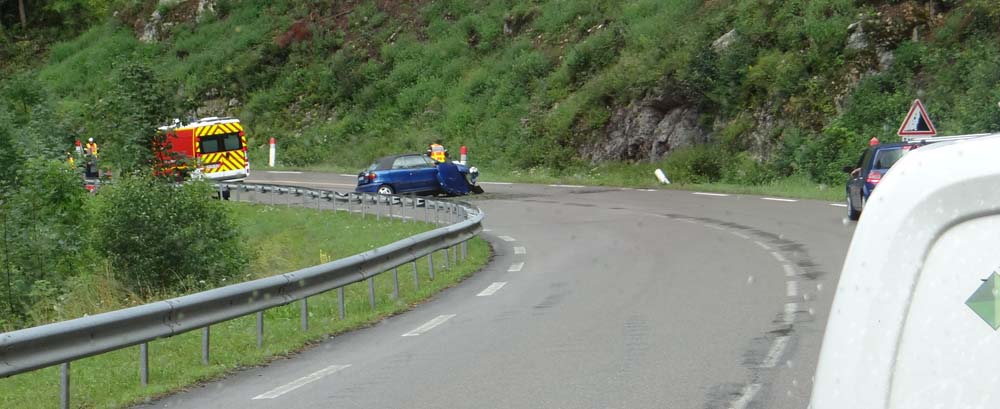 Dave's knocking back the diesel these days, and after an hour or so he wanted a drink. We spotted a couple of years ago that buying fuel in France on the cheap means finding a supermarket; they're almost always cheaper than the (***expletive*** robbing bunch of swines like BP, Shell and the like). A Casino proffered its services to us at a roundabout and off we went, Ju's eyes widening as she recalled Mike telling her this chain often has laundrettes attached. This one had a laundrette, but it was shut for some reason, so we made do with a splash of de cash. Confit de Canard (sheeze, this stuff's tasty), Pate de Compagne, Rilettes de Crabe, Moulles, a whole raft of very expensive, and very tasty grub now adorns Dave's cupboards and fridge.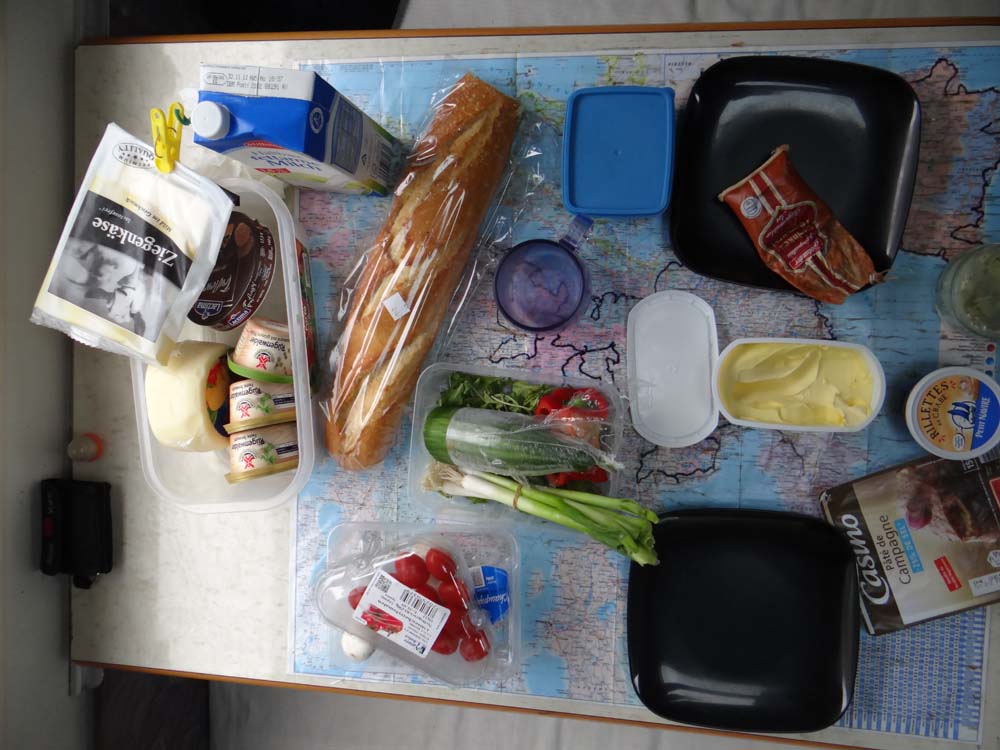 We ploughed on, the pain in my back re-introducing itself like a closet devil as I struggled to keep Dave on the rails along the narrow roads. Locals queued up behind us, and I'd pull over where possible to let them past. Other times they'd annoy the hell out of me driving maybe 3 metres from my bumper. I know, I know, we're dog slow. In fact I think the most frustrated drivers behind us today were when we headed down hill. A couple of 3 or 4 mile long 9% descents had me in 3rd gear, stabbing at the brakes from time to time to scrub off speed, just waiting for the sickening crunch of the guy behind rear ending us.
Eventually the whole thing flattened off into motorway, beautiful stuff, only dual carriageway but empty and sweet. Ju, spying me poking at my back as we drove, re-programmed the sat nav to take us along a junction of the dreaded toll road. We tried to check yesterday how much it might cost us to use the fast roads here, but couldn't see a way to tell the website we weren't a car. It turned out to be €2.30 for 7.8km (4.8 miles), which is about 40p a mile. Ouch.
Cruising into Nantua, around the edge of a cliff-lined turquoise lake, we were suitably happy to find a spot to park up – and it's an end spot so we get a view from Dave's side window too, winner! The rain was back, and spirits were a little dampened, but on the way in the roadsigns had changed. From un-recognised names like Oyonnax and Bourg-En-Bresse, they'd suddenly flipped to the familiar: Geneve, Annecy and Aix-Les-Bains. We're into the Alps, baby, the Alps!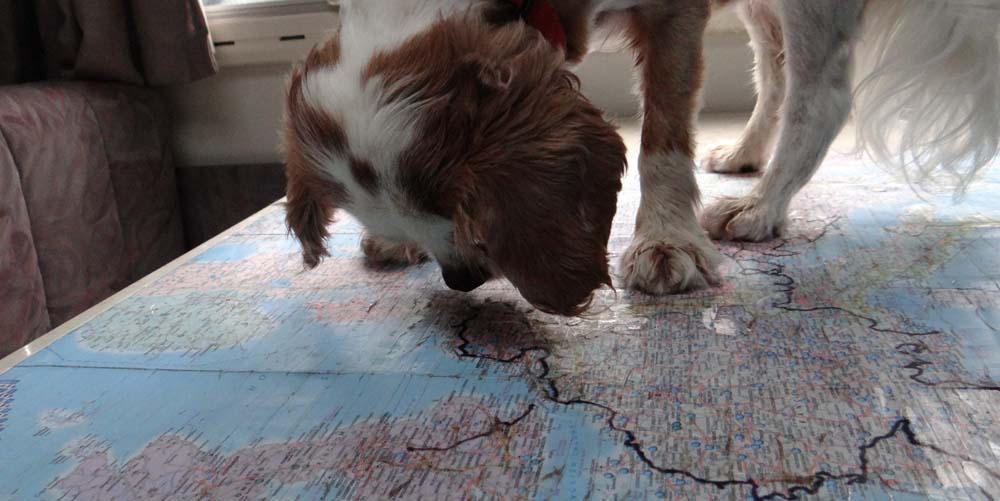 If you can't tell, I love the big mountains. I really love them, and we're on the edge of 'em now. We've wandered the town here, which is a pleasant spot and has a handy laundrette, but it's not the flippin' Alps. We've eyeballed the map, and had a discussion about heading to CERN near Geneva, which several folks have told us is worth a visit. As I used to be involved in nuclear physics in a previous life, it's not all that exciting to me, and I've lobbied for a right turn to the glaciers, but the night is still young, and the beer is flowing. Come the morning, the plan might be changed.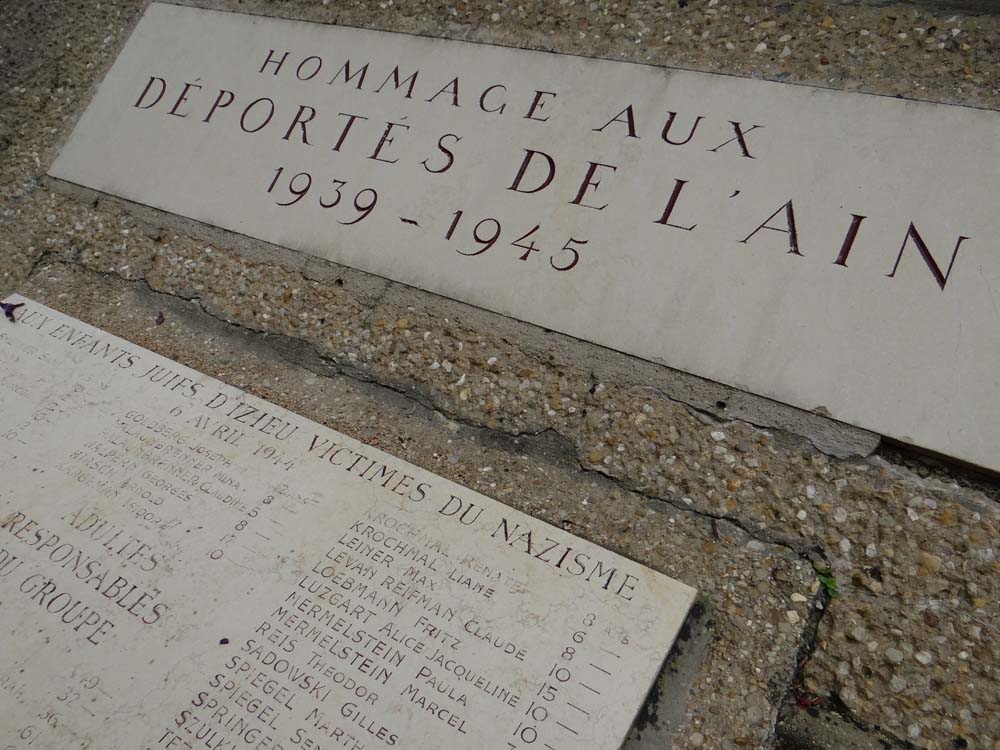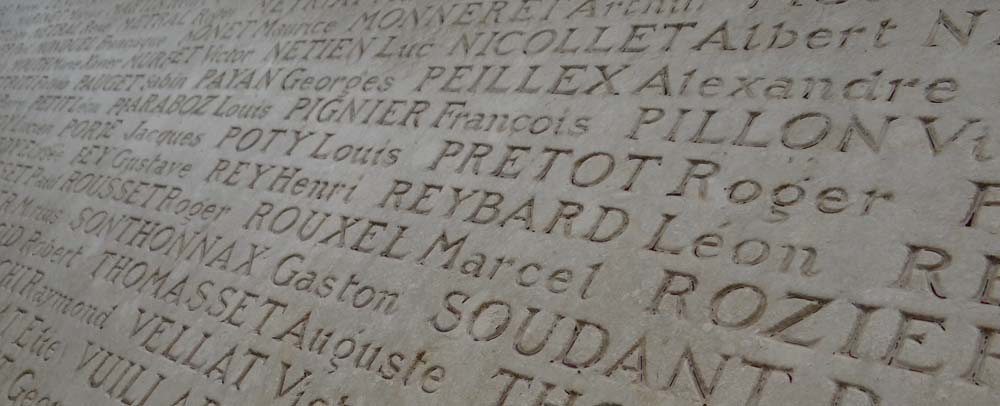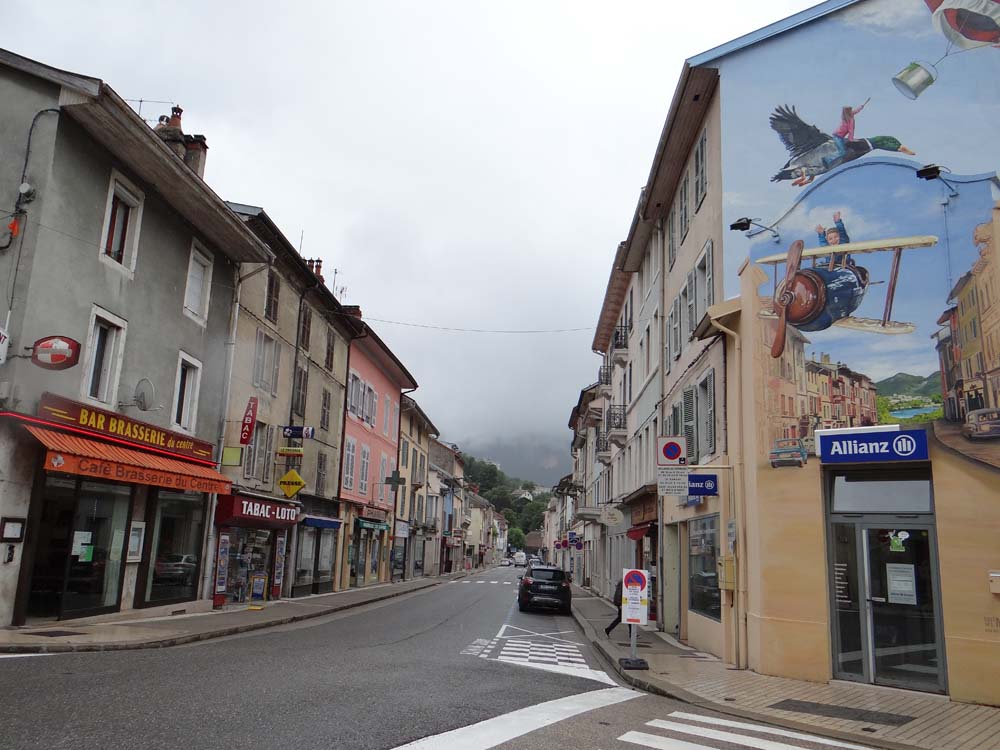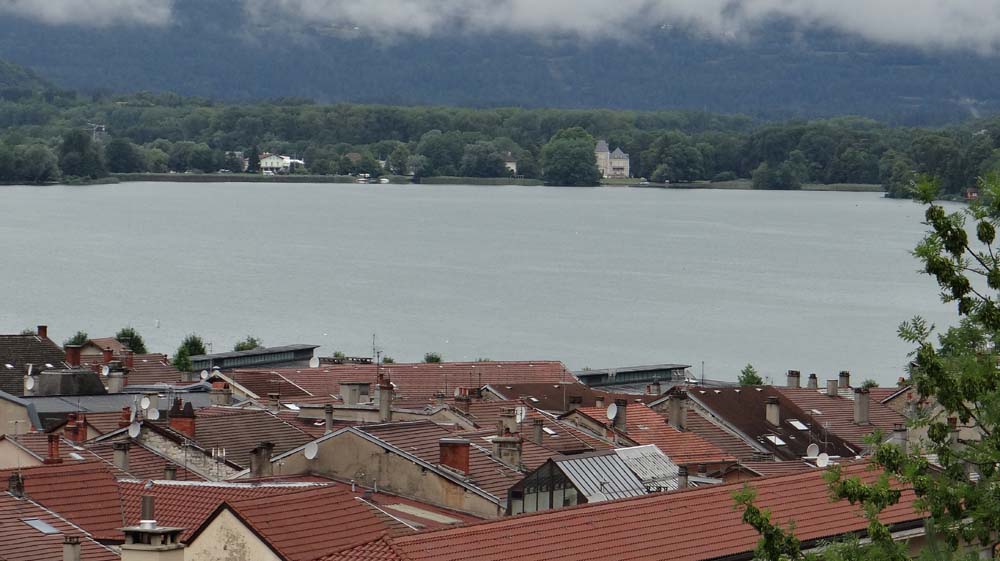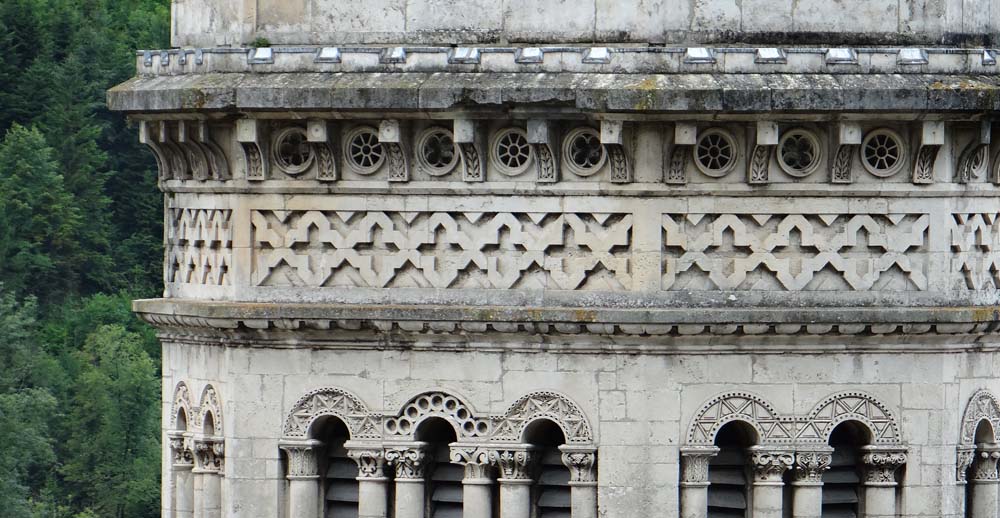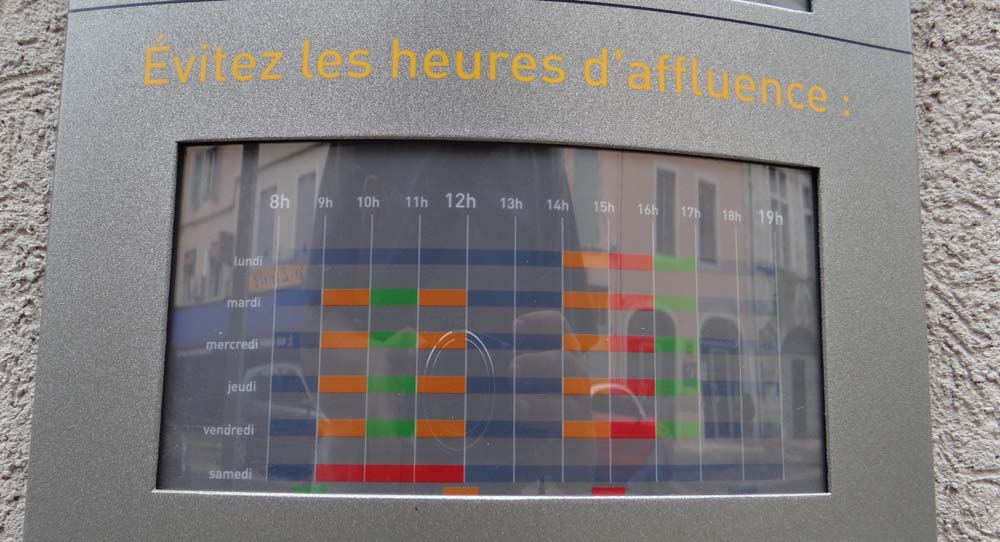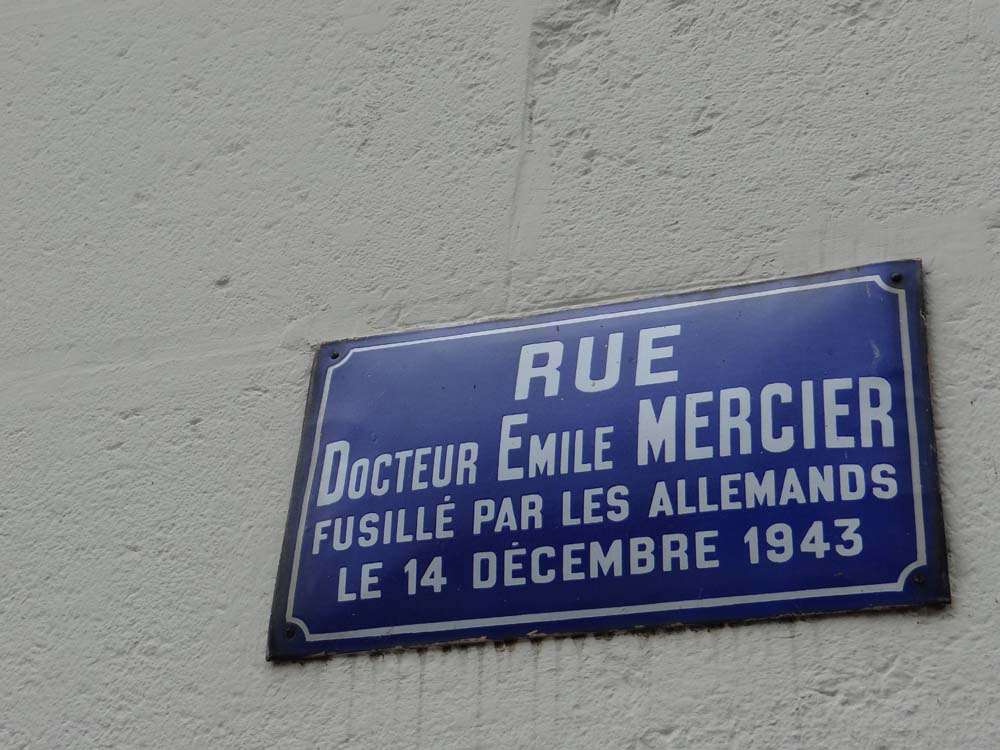 Cheers, Jay