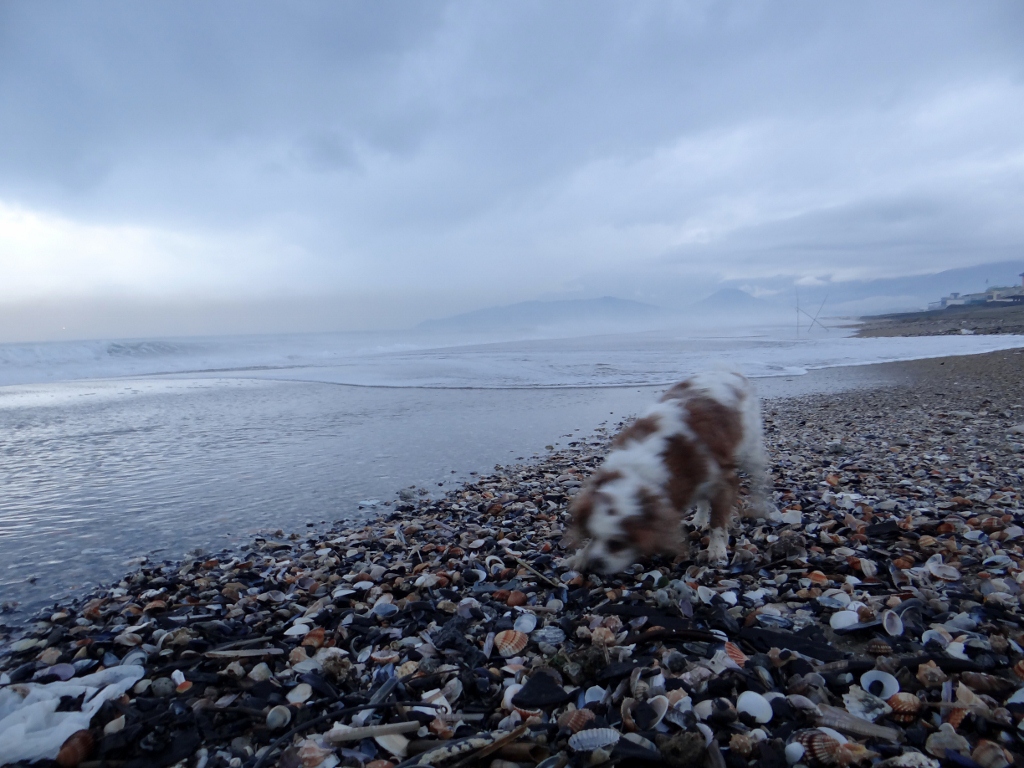 Dave the motorhome has coughed up the €4 parking charge, so we can sleep legally on a deserted bit of dead end road overlooking the sea at Marina di Minturno (N41.23971 E13.73645). I suspect no one else would pay, but we want a good night's kip, so it's a small price to pay for some peace of mind.
The temperature plummeted last night, I nipped out of bed at some silly hour this morning to turn the heating on and bundle an ungrateful Charlie into his sleeping bag. He soon began snoring and didn't wriggle back out of it, so it was the right thing to do.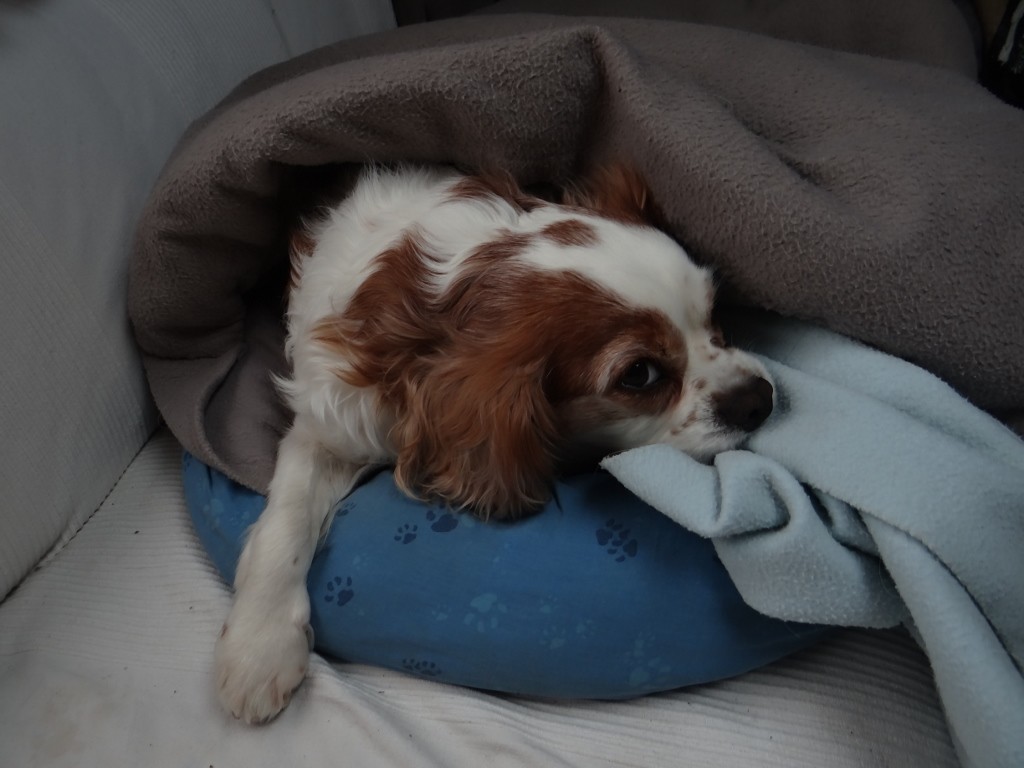 We woke this morning to rain and sad news from home which has put me out of sorts all day despite Jay's best efforts to cheer me up. News such as this does put our lives into perspective and makes me want to squeeze every bit of fun I can from life. Whatever you do, don't put stuff off until tomorrow, go and get it done today as life is too short for procrastination. Jay and Charlie headed off for a morning walk along the beach we were parked next to and found ice on the puddles – time to get south, fast.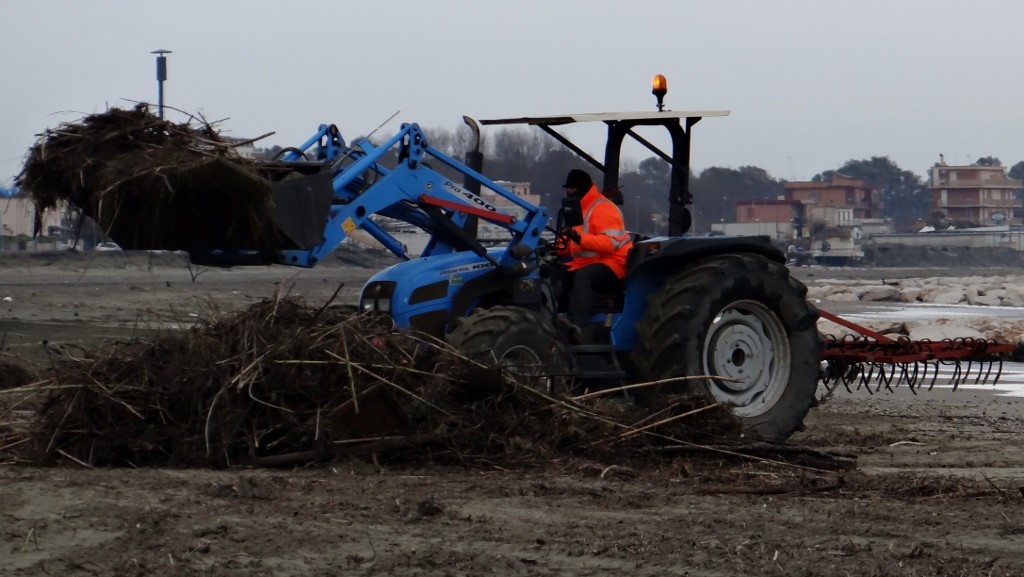 The rain had set in for the day so it was a good day for driving. The mountain we could see across the water was now gone, vanished in the mist. Reading in our guidebook last night we worked out that it wasn't Mount Vesuvius – that's quite a way off down the coast – it was Mount Circeo which sits at the end of the peninsular we were parked on. We made our way along the sea front towards it, but following the coast we only found a series of very closed, very tired looking resorts. It would take a lot longer to travel down through the resorts so we made for the faster main road (not the motorway of course as you have to pay for that) and followed that slightly inland. The road took us through a huge flat area that was once marshland, many people had tried to clear it but it wasn't until Mussolini took charge that it actually happened and the land became the agricultural area it is today – rows upon rows of poly-tunnels lining the roadside.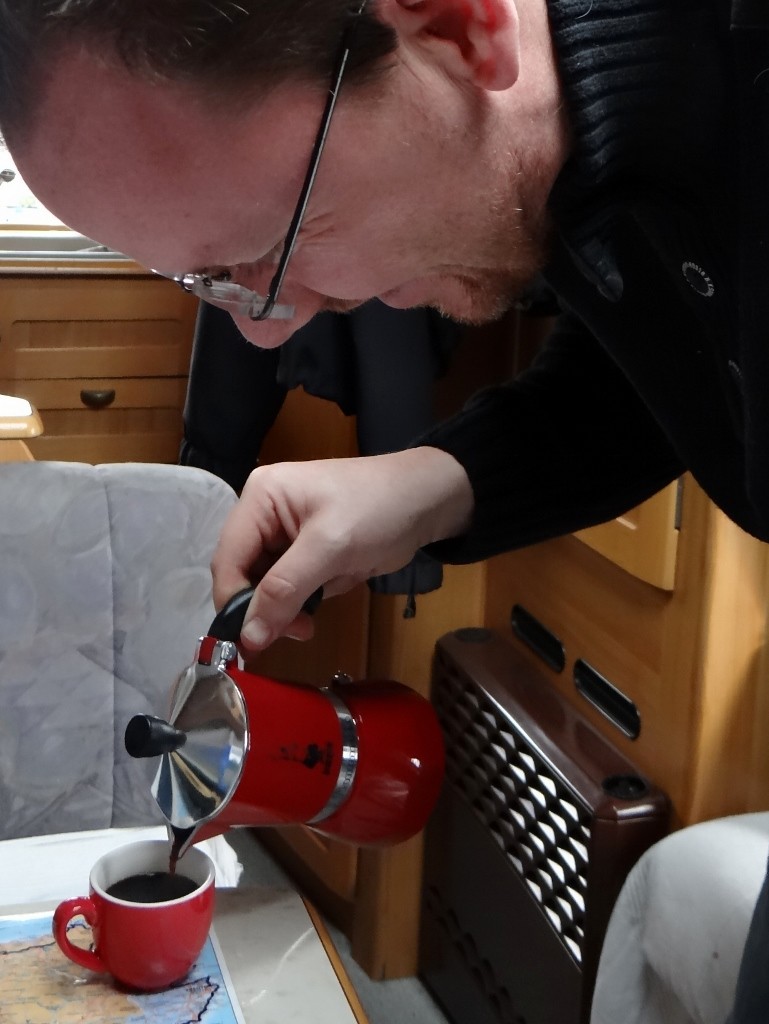 Being on one of the main routes south it wasn't long before we stumbled upon a sign for our favourite supermarket. Charlie had 20 minutes play on the local beach before we nipped in and did a mammoth (almost record breaking, for us) shop. As it's only two weeks until Christmas we stocked up on some treats and checked out what we could have for Christmas dinner. We've spotted Hare legs, they're frozen and all pre-packed, so we might be dining on something slightly different to turkey this year, it will just depend if there is a Lidl near our campsite as it's too big to fit on our freezer! As I unpacked/squeezed everything into Dave Jay took the trolly back and then disappeared – returning miraculously after it was all forced into the cupboards having spent the time talking to a lady from The Netherlands who is touring Italy in a motorhome along with her two dogs – Cedes and Benz. Depending on how good your Dutch is, you can read about her adventures here.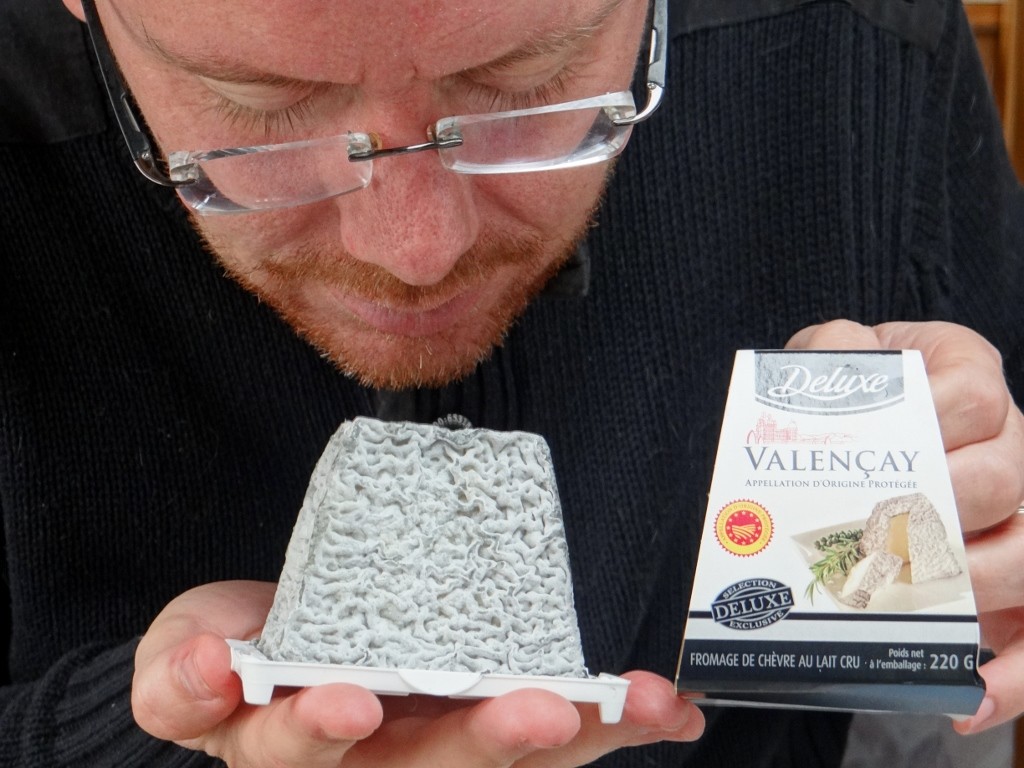 We stopped by an inlet next to the sea for a spot of lunch. On our left was a closed campsite, strung up with bedsheets covered in writing – we don't know what they say, but it looks like someone is unhappy about it being closed. On our right a man sat fishing, only he didn't have a rod, he lowered a large net with a weight in the middle, secured to a pole by all four corners, into the water and then pulled it back out, hoping to find fish there. We didn't see him catch any though, but I like the idea of not having to use a hook and line.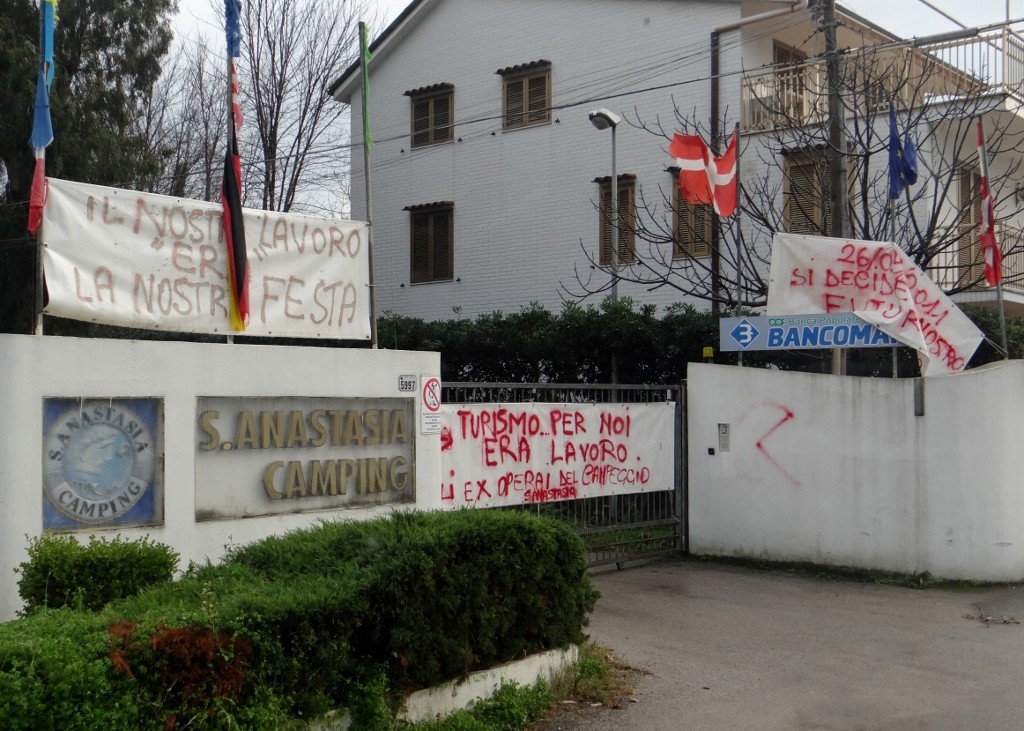 After lunch we carried on south aiming for the town of Gaeta. The road ran along the top of the cliffs giving me a lovely view down into small coves, but we couldn't get to them the only exits off the road were to large villas with big closed gates or equally shut up campsites. Reaching Gaeta the rain was still pouring down as we dropped off the main road and down a steep hill into the harbour area. Here a huge grey navy ship sat docked dwarfing all other vessels around it. The roads along the water front were crammed full with parked cars and as there was very little flat land away from the water, we carried on.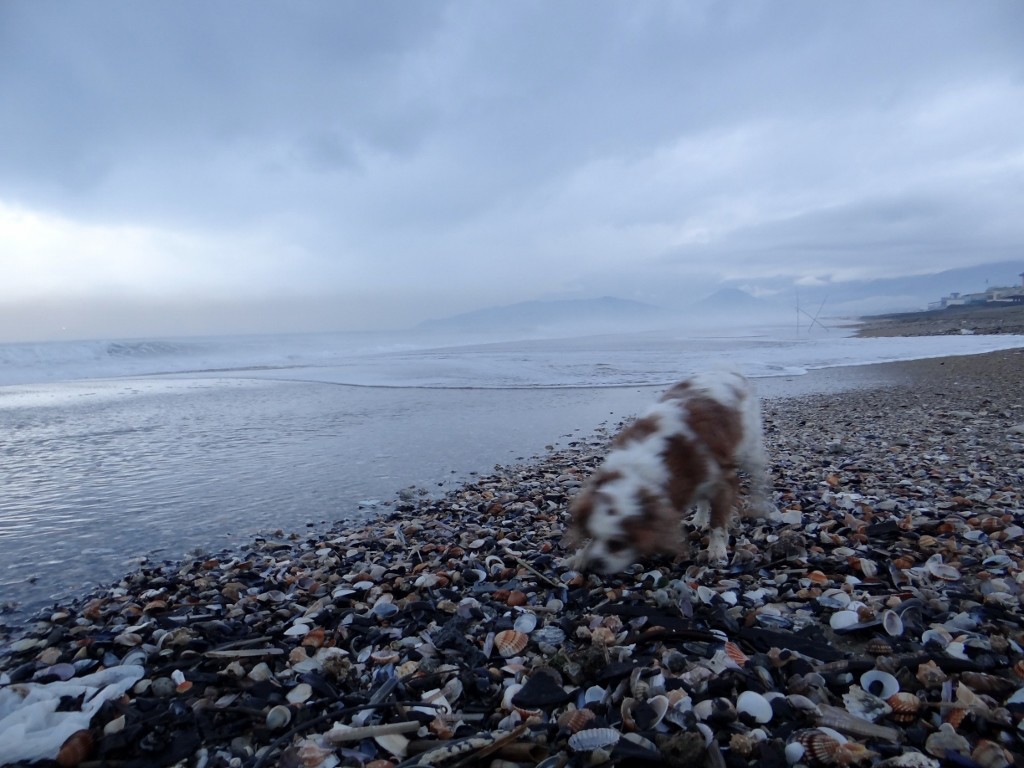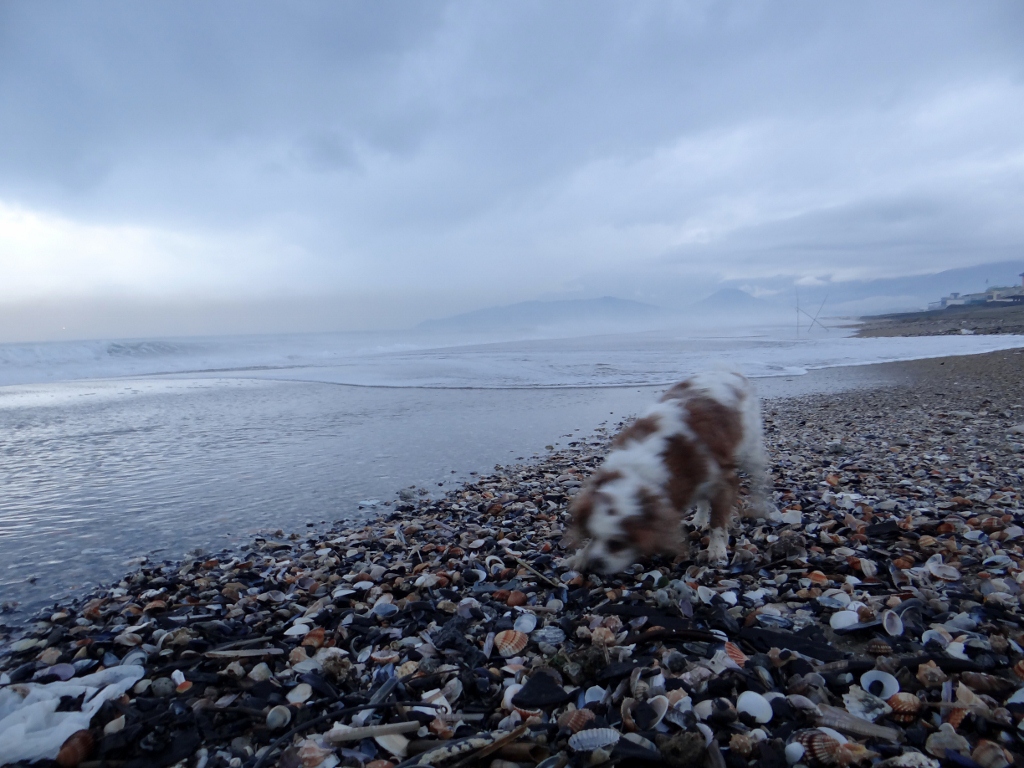 Around the bay from Gaeta we turned off the main road once more to Marina di Minturno. The waterfront street is deserted so we drove along until we reached a dead end next to some rocks. We're right next to the beach (which Charlie has already checked out and brought back a stick so big it wouldn't fit through Dave's door) and fingers crossed the weather will pick up tomorrow as places always look so much better in the sunshine.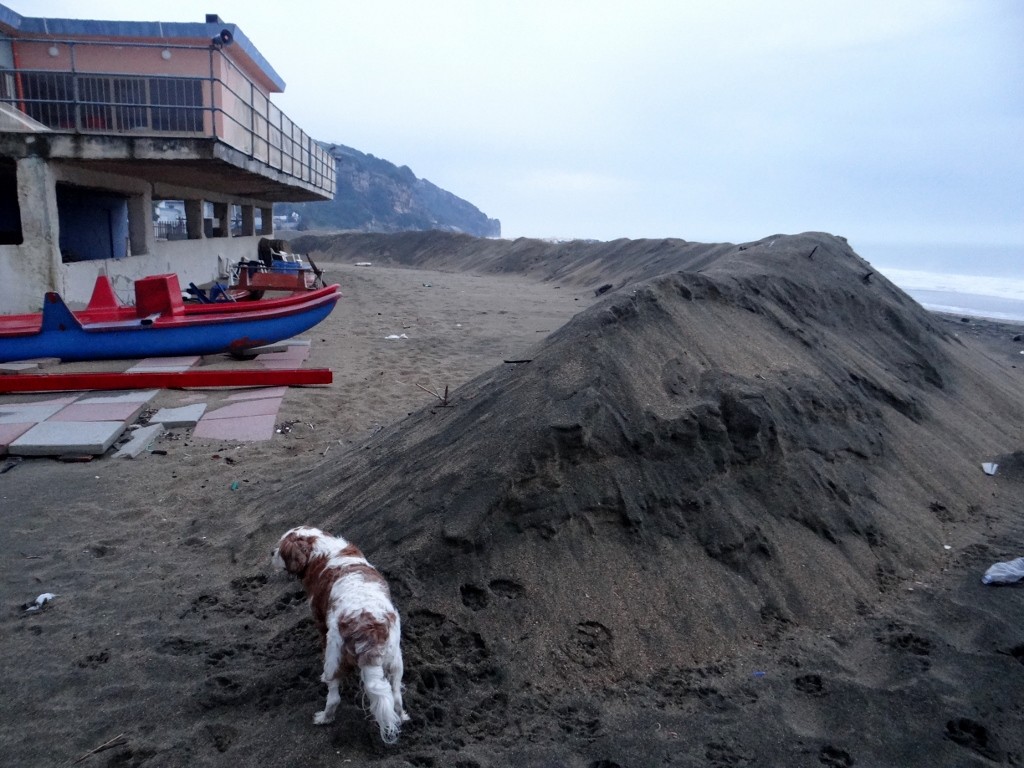 Ju x