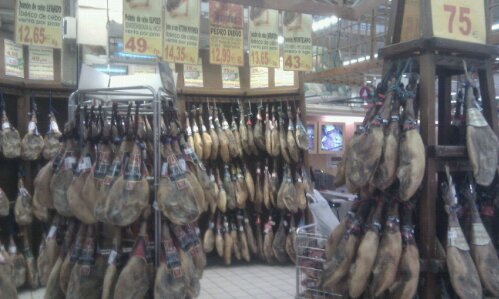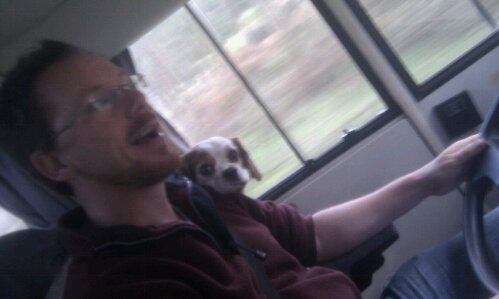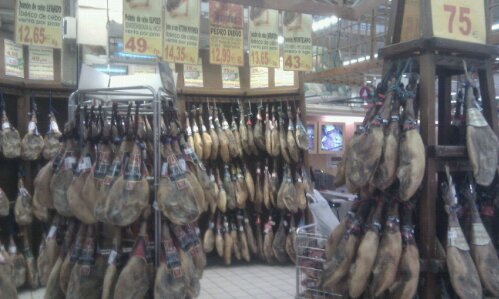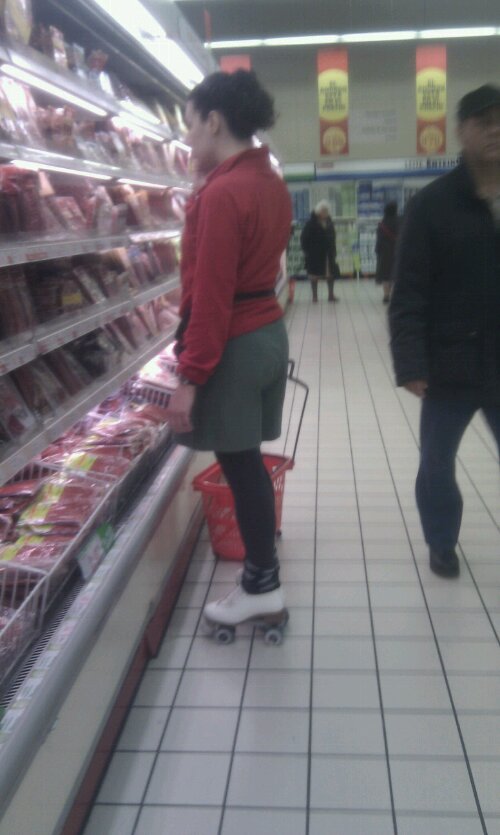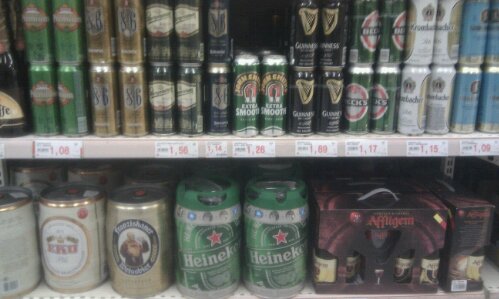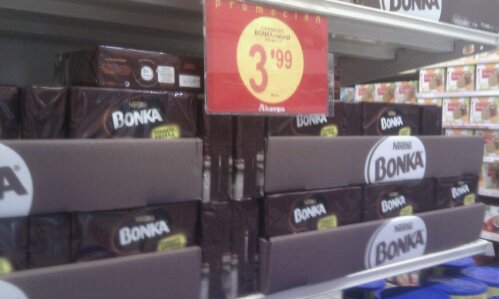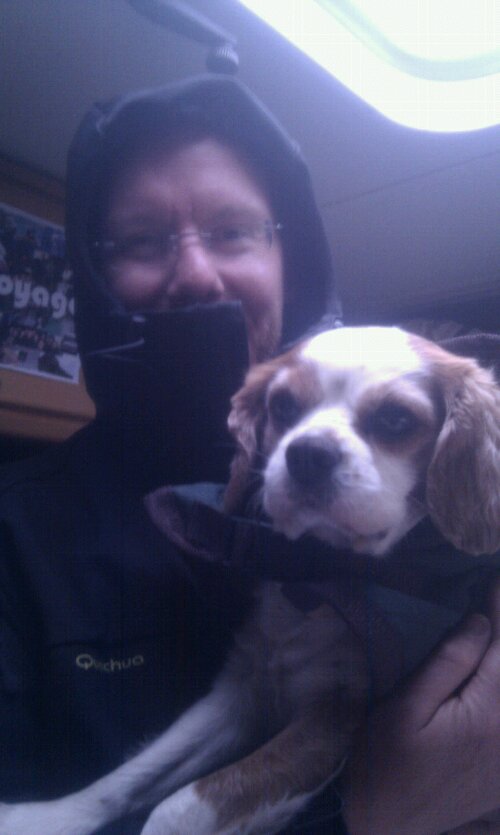 We're here:
http://maps.google.com/maps?q=43.37163,-8.44514
Weather – red sky this morning, grey and rainy now.
I peeked out of the curtains this morning while still snuggled up in bed and watched a beautiful sunrise – if you saw it in a painting you wouldn't have believed that is what the artist had seen. There were low clouds which went pink underneath and behind that a neon red sky. The camera couldn't capture it, but luckily my memory has. But as the saying goes – red sky in the morning, it's gonna rain later. And it did.
The wind picked up as we left our stop for the night (we didn't get moved on, in fact I don't think anyone is bothered at this time of the year as long as you aren't causing an obstruction), and as we climbed out of Cariño we were met by a massive wind farm – you could see why they built it there, we needed first gear on a lot of the hill as it was so strong.
We were right next to the turbines so J nipped out and hugged one – he said looking up at it he felt like it was going to fall on him. The wind didn't let up all the way around the coast so we only made one other quick stop at a memorial to Leslie Howard – a British actor who (along) with his crew were shot down by the luftwaffe in the war here on the north coast of Spain.
We made our way to A Caruna (which is spelt in several ways around here) as the rain began, so we stocked up at a huge supermarket then found a gas bottle filling plant to fill up Dave's LPG tank. It wasn't empty but in Spain and Portugal you can't fill up at the petrol station and places are limited, so we took the opportunity to top up.
We battled with the siesta rush hour and eventually found the Aire here which looks out onto the sea at a small harbour. The guide says we're a 15mins walk into town, but it was so wet only J and Charlie ventured anywhere (and Charlie wasn't happy about that!). Tina is cooking a roast chicken dinner, so even though it's Tuesday it feels like Sunday to us. But then what does it matter!
We're not far off 4000kms on this trip, so it's a good job we got unlimited mileage on Dave's insurance!
Ju x